A Colorful Neighborhood: Your Guide to Kampong Glam
One of the best ways to experience a country is to immerse yourself in neighborhoods steeped in history and culture. Luckily, there's no shortage of cultural and interesting neighborhoods in Singapore, and one good example is Kampong Glam.
Established in the 1800s, Kampong Glam is one of the oldest urban quarters on the island, and it still retains most of its past charm. Here, you can find colorful murals, majestic buildings, unique dining spots, and more!
To make the best of your trip, here's a guide to Kampong Glam.
Things to Know
Background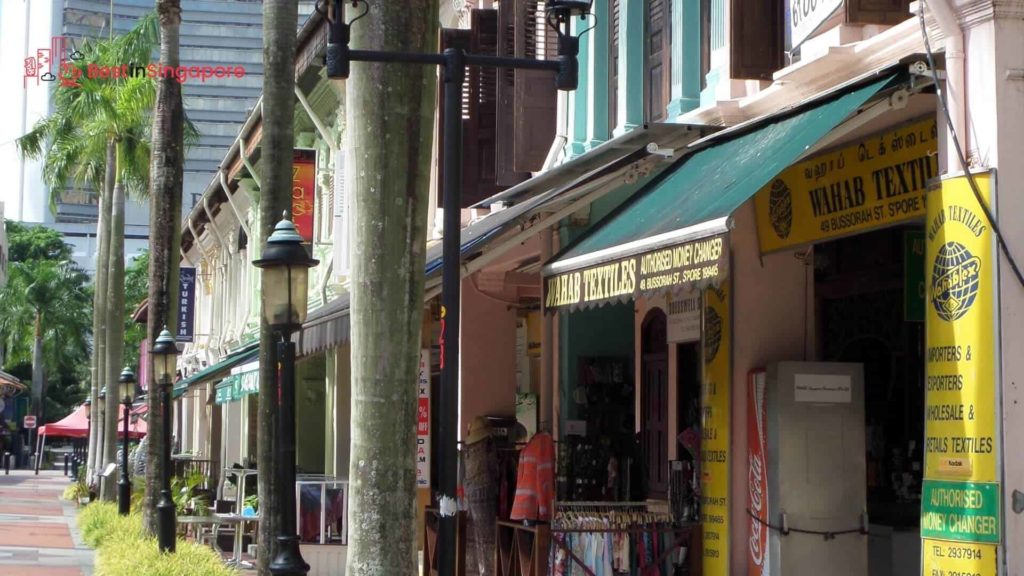 Originally spelled "Campong Gelam," Kampong Glam was land given to Sultan Hussein Mohamed Shah and his family members in 1824. This land served as a gift after he signed the treaty that surrendered Singapore to the East India Company.
Eventually, the neighborhood was populated by people who weren't related to the sultan. To be more specific, residents of the area were of Bugis, Arab, Javanese, Boyanese, and Chinese descent.
Now, Kampong Glam acts as a Muslim counterpart to Chinatown and Little India. But other than that, the neighborhood is also noted for being a hipster enclave, with countless chic boutiques and heritage sites.
How to Get Around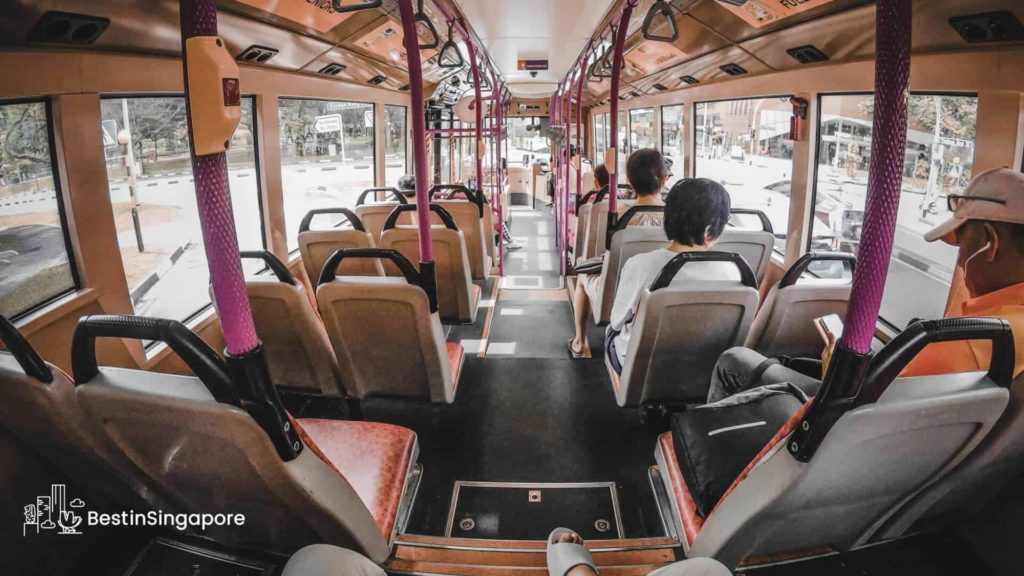 Walking: In my opinion, walking is the best way to get around Kampong Glam. The streets are very much walkable, so you can just wander around to explore the neighborhood.
Buses: In terms of public transportation, Kampong Glam is also very well-connected. Buses, such as 10, 100, 33, 48, and 61, pass many roads in the neighborhood, especially Victoria Road and Beach Road.
MRT: If you prefer riding the MRT, Bugis station is the station serving the neighborhood.
Taxis or Other Car Services: Additionally, riding taxis or other ride-hailing services like Grab is a viable option as well since Kampong Glam is a well-known and well-visited area.
What to Do in Kampong Glam
Pay a visit to the majestic mosques
— From: aishah_sanz
Since Kampong Glam is home to a lot of Muslims, it's no surprise that the neighborhood features many mosques.
These mosques are visited by devotees, but even if you don't follow the religion, you can still enjoy these landmarks. They're all colorful and have majestic designs.
Sultan Mosque
— From: falookod
Address: 3 Muscat St, Singapore 198833
Operating Hours: Monday to Sunday—10 am to 9 pm
Contact Number: +6562934405
If there's only one mosque you can visit in Kampong Glam, let it be the Sultan Mosque. Also known as Masjid Sultan, this mosque is sure to capture your attention even if you're still far away; its golden roof is so hard to miss!
And when you come closer, you'll see that there are even more amazing details to the mosque's design. The gate looks so imposing and impressive, and the base of the domes is embellished with glass bottles donated by past residents.
Malabar Mosque
— From: sandramacheroux
Address: 471 Victoria St, Singapore 198370
Operating Hours: Monday to Sunday—5 am to 9 pm
Contact Number: +6562943862
Another popular mosque is Malabar Mosque, which is the only mosque fully managed by the Malabar Muslim community in Singapore.
The striking thing about Malabar Mosque is its splendid blue facade.
Even though the building was constructed in the 1950s, the facade was only completed in 1995. It took so long because of its complex design, especially the tiny hexagonal tiles.
Compared to Sultan Mosque, Malabar Mosque is pretty underrated, but I definitely think it's still one worth checking out.
Hajjah Fatimah Mosque
— From: nvbil.fx
Address: 4001 Beach Rd, Singapore 199584
Contact Number: +6562972774
What I love the most about Hajjah Fatimah Mosque is its unique combination of Islamic and European architectural styles.
Another interesting thing about this mosque is that it has a noticeable tilt, which is why people sometimes call it the "leaning tower of Singapore." In 1973, this was gazetted as a national monument, making it a well-known tourist destination.
Learn more about history and other things by visiting various museums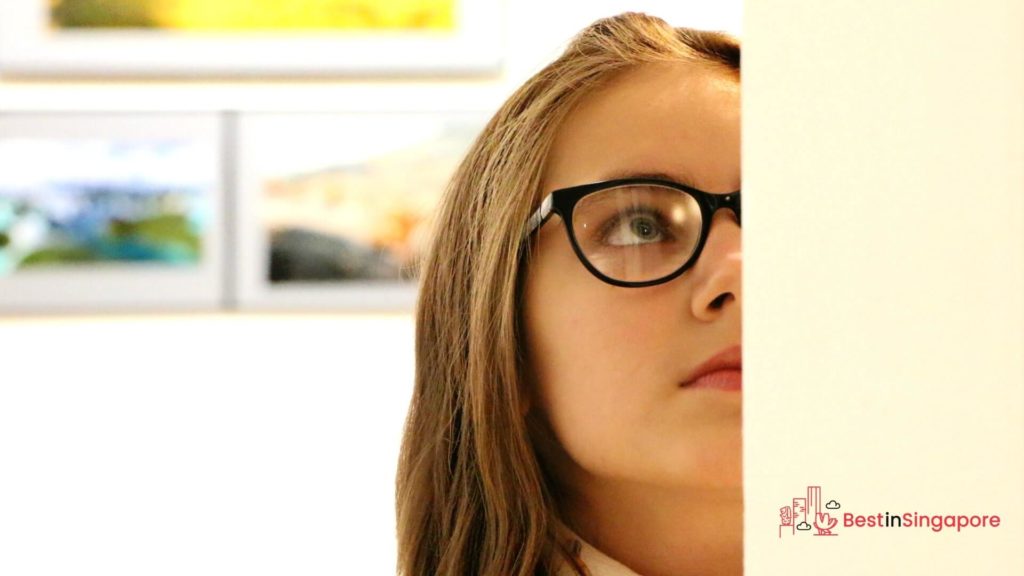 Aside from mosques, museums are abundant in Kampong Glam. These museums specialize in different things—from history to Chinese opera and vintage cameras.
Malay Heritage Center
— From: neo_carol
Address: 85 Sultan Gate, Singapore 198501
Contact Number: +6563910450
The Malay Heritage Center sits on the well-preserved grounds of Istana Kampong Glam, the once royal seat of the Malay sultans in Singapore. For this reason, the center is all about showcasing the Malay heritage and culture on the island.
Here, you can find various historical artifacts, interactive multimedia, and colorful exhibits.
Some of the items displayed here were contributions from the community, so you can gain insight into how it has grown and developed throughout the years.
As of writing, the Malay Heritage Center is temporarily closed for renovations. It's most likely going to open again in mid-2025.
For more information about the center's reopening, check out their website.
Singapore Chinese Opera Museum
— From: surajrajashekhar
Address: 100 Jln Sultan, Singapore 199001
Operating Hours:
Tuesday to Friday—11 am to 6 pm
Closed from Saturday to Monday
Contact Number: +6562923393
The Singapore Chinese Opera Museum chronicles the rise and development of Chinese operas in Singapore starting from Southern Chinese immigrating to this island.
The exhibits and artifacts featured here span over a hundred or more years!
Additionally, the museum includes informational exhibits and artifacts about operas from various Chinese communities, such as Cantonese, Teochew, Hokkien, and Qiong. You can even catch live performances or join an opera class here!
Vintage Camera Museum
— From: natthaphum
Address: 8C Jln Kledek, Singapore 199263
Operating Hours: Monday to Sunday—11 am to 7 pm
Contact Number: +6562912278
The Vintage Camera Museum is probably one of the most unique museums I've ever visited. It really goes all out on its niche; even the building's facade is designed to look like a camera!
You'll be in for a treat because there are roughly 1,000 vintage cameras on display. All of them have their own unique features; for example, there are spy cameras and pigeon cameras.
Catch a show at Aliwal Arts Center
— From: dexarrius
Address: 28 Aliwal St, Singapore 199918
Operating Hours: Monday to Sunday—9 am to 11 pm
Contact Number: +6564350131
If you're a big fan of the arts, then you'll love Aliwal Arts Center. This place focuses on multi-disciplinary arts, especially performing arts, and it's the venue for many amazing concerts, art programs, exhibitions, and festivals.
Some of the events I've attended here include ODAC Singapore—Cuban Salsa Fiesta, WAparty, and Aliwal Urban Art Festival.
Another thing about this center that I found fascinating is that it's where arts companies stay and rehearse whenever they have a full-on production in Singapore. A few examples of these companies include Nine Years Theatre and Word Forward.
Explore Arab Street and Haji Lane
— From: yurika_ichikawa
Arab Street and Haji Lane are definitely the two most popular streets in Kampong Glam. These two streets are bursting with charm and color—murals are everywhere, and every building is painted vividly.
Additionally, they have some of the coolest shops and restaurants like %Arabica and Sifr Aromatics (I'll discuss these two in the next sections).
Even the people walking by are fascinating! You're most likely going to come across hipsters and fashionistas wearing the trendiest clothing.
Feast your eyes at Gelam Gallery
— From: ktigre78
Address: Muscat St, Singapore 198833
Operating Hours: Open 24 hours
Have you ever seen a back alley transformed into a work of art? If you're curious about what that would look like, check out Gelam Gallery.
It's an outdoor gallery located in the back lanes of Muscat Street. The back of the shophouses serves as the canvas.
Many of the artworks are colorful abstract pieces, others are interesting caricatures and cartoon-like depictions of people and places, and the rest are realistic paintings of people, animals, and nature.
Since this is such an Instagram-worthy place, visitors are always staging fun photoshoots here. I suggest you join them and start taking your own photos on your camera phone.
Indulge in the most flavorful food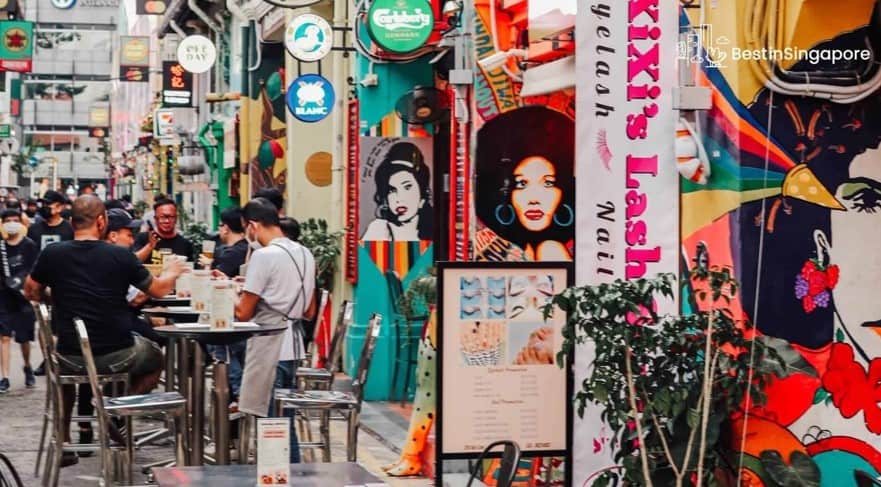 I can't stress enough how great the food scene is in Kampong Glam. In this neighborhood, you can find restaurants serving all kinds of cuisine—from Singaporean classics to indulgent Swedish dishes.
There's always something for everyone, so if you have a craving, you're most likely going to find a restaurant here that satisfies it. If you're looking for recommendations, I'll talk about them in the next section.
Where to Eat in Kampong Glam
Alaturka Mediterranean & Turkish Restaurant
Address: 15 Bussorah St, Singapore 199436
Operating Hours: Monday to Sunday—11:30 am to 10:30 pm
Contact Number: +6594346026
Pricing: $$
Alaturka Mediterranean & Turkish Restaurant has been in the business since 2005, and in 2016, it received the Michelin Guide Singapore Bib Gourmand.
My recommendations here are the hummus, babaganoush, saksuka (eggplant ragout), and havoc salata (grated carrots in garlic yogurt). The boat-shaped pide flatbreads are also bestsellers here.
To have the best experience, order the Alaturka Platter since it has all the classic dishes. Plus, you can share it with a companion!
%Arabica
— From: newspaperrr_
Address: 56 Arab St, Singapore 199753
Operating Hours: Monday to Sunday—8 am to 6 pm
Contact Number: +6596805288
Pricing: $$
When you're strolling on Arab Street, you might notice a long queue coming out of a coffee shop. That coffee shop is %Arabica, and it's a beloved brand all over the world—in fact, it has about 100 locations worldwide, with more on the way!
What makes %Arabica stand out is the fact that it uses coffee beans from various origins. So, you'll be able to "see" the world through coffee, and since the beans are seasonal, you'll be motivated to try a different drink every time.
The only downside is that the drinks here are on the pricier side. But I do think it's worth it!
Sushi Airways
Address: 20a Baghdad St, Singapore 199659
Operating Hours: Monday to Sunday—11:45 am to 2:30 pm, 5:45 to 9:45 pm
Contact Number: +6562911151
Pricing: $$$
Sushi served at an aviation-themed restaurant? That sounds fun, doesn't it?
If so, then you should head to Sushi Airways.
The unique decor isn't the only thing that's great about Sushi Airways; the menu is equally impressive. There are so many options, but my favorites have to be the soft-shell crab maki, double shake roll, and pumpkin koroke.
This sushi restaurant is a pretty popular spot in Kampong Glam, so if you're really eager to try this, I recommend booking a reservation beforehand.
Fika Swedish Cafe & Bistro
— From: toomuchsucrose
Address: 257 Beach Rd, Singapore 199539
Operating Hours:
Sunday to Thursday—11 am to 9 pm
Friday and Saturday—11 am to 10 pm
Contact Number: +6563969096
Pricing: $$
There aren't that many Swedish restaurants in Singapore, so if you're craving Swedish cuisine, one of the best places to go is Fika Swedish Cafe & Bistro.
Of course, the bestselling dish here is the classic Swedish meatballs, but personally, I think the crêpes are the standouts.
They're savory instead of sweet! Mushroom and grilled chicken are the popular fillings.
The restaurant also has other interesting dishes, such as blueberry soup (which looks like blood!) and the gravlax, kale, and potato pancakes (gravlax is cured salmon; this dish is served with a tangy yogurt).
Kampong Glam Cafe
— From: eric.harramain
Address: 17 Bussorah St, Singapore 199438
Operating Hours:
Tuesday, Wednesday, Friday to Sunday—8 am to 2 am
Thursday—12 pm to 2 am
Closed on Monday
Contact Number: +6562941697
Pricing: $
If you're on a budget, one of your best options is Kampong Glam Cafe. This cozy cafe is located only three minutes away from the Sultan Mosque, so you know where to refuel after touring the mosque.
Kampong Glam Cafe features an eclectic menu consisting of Singaporean classics and other famous Southeast Asian dishes. Some of the bestsellers here are mee rebus, mee siam, lontong, nasi lemak, and laksa.
Positano Risto
— From: singaporefoodstory
Address: 66 Bussorah St, Singapore 199479
Operating Hours: Monday to Sunday—12 to 10 pm
Contact Number: +6562921866
Pricing: $$
Fans of Italian cuisine, you might like Positano Risto on Bussorah Street. This Italian restaurant looks unassuming, but the food is so good you'll feel like you're actually dining in Italy.
I recommend starting with the Positano parmesan wings and truffle fries, then for the main course, go for the seafood bisque marinara spaghetti. The fresh lobster linguine is also a must-try.
If you can afford to splurge more, you should try at least one of the pizzas. For dessert, you can never go wrong with the signature Oreo chocolate lava stack.
Beirut Grill
— From: nikolai_eats
Address: 72 Bussorah St, Singapore 199485
Operating Hours: Monday to Sunday—11:30 am to 3:30 pm, 5:30 to 11 pm
Contact Number: +6590691925
Pricing: $$
Beirut Grill is just a pleasant restaurant all around. For one thing, it features a colorful interior that will light up your mood, and for another, the food looks and smells heavenly!
This restaurant specializes in Middle Eastern cuisine, so it has delectable dishes like halloumi salad, fattoush, beef kebab, and moussaka.
Another highlight of Beirut Grill is the wine selection, which features the finest, award-winning wines from Beqaa Valley, Lebanon. I recommend buying a bottle to complete your meal.
Rich and Good Cake Shop
— From: jxeats
Address: 24 Kandahar St, Singapore 198887
Operating Hours:
Monday—10:30 am to 5 pm
Tuesday to Saturday—9 am to 5 pm
Closed on Sunday
Contact Number: +6562952831
Pricing: $
If you're a big fan of sweet treats, Rich and Good Cake Shop should be on your Kampong Glam itinerary.
This shop sells freshly baked goods. The Swiss rolls are probably my favorite because there's a good variety (there's even a durian-flavored one!) and they're all colorful.
If you love decadent cakes, I recommend the Chocolate Delight or the Red Velvet Crumble.
Konditori Artisan Bakes
— From: jonnyeatss
Address: 33 Bussorah St, Singapore 199451
Operating Hours: Monday to Sunday—10 am to 6 pm
Contact Number: +6562098580
Pricing: $
Another great place for dessert lovers is Konditori Artisan Bakes. They make pretty, scrumptious pastries.
Personally, I love the celebration tarts, especially the banoffee and chocolate raspberry flavors.
If you can't decide which pastries to buy, just order the premium picnic basket instead. It comes with assorted treats!
Golden Mile Food Center
— From: singaporefooddiaries
Address: 505 Beach Rd, Singapore 199583
Operating Hours:
Thursday to Tuesday—11 am to 8 pm
Wednesday—12 to 8 pm
Pricing: $
Hawker centers are very popular in Singapore, so if you want to experience dining in one during your vacation, Golden Mile Food Center in Kampong Glam is a worthy choice.
Golden Mile Food Center has been in operation since the 1970s, and in that time, many amazing stalls have made their home here. Some beloved stalls are Chef Choo Signature, Charlie's Peranakan, and Hainan Hokkien Mee.
Try some of the iconic Singaporean dishes like char kway teow, hokkien mee, and braised duck.
Where to Shop in Kampong Glam
Sifr Aromatics
— From: theayakainami
Address: 42 Arab St, Singapore 199741
Operating Hours:
Wednesday to Saturday—11 am to 8 pm
Sunday—11 am to 5 pm
Closed on Monday and Tuesday
Contact Number: +6563921966
An unforgettable fragrant experience awaits you in Sifr Aromatics. This charming little shop in Kampong Glam is home to perfumes, scented candles, aromatic jewelry, and infused balms, which they make in-house.
If you'd like to have a perfume or balm with a scent that's uniquely yours, you can request custom aromatics. The atelier will thoroughly question you to create the perfect scent for you.
The products here can be quite pricey. That said, I think they're perfect souvenirs or gifts for your loved ones, so feel free to splurge.
Bugis Junction
— From: beebeerubee
Address: 200 Victoria St, Singapore 188021
Operating Hours: Monday to Sunday—10 am to 10 pm
Bugis Junction is technically the name of the integrated development on Victoria Street that consists of various establishments. But for many Singaporeans and tourists, it refers to the shopping mall.
Bugis Junction currently has about 200 shops for fashion, beauty and wellness, electronics, and more. The mall also has a cinema if you'd like to watch a movie.
Bugis+
— From: evilporkbun
Address: 201 Victoria St, Singapore 188067
Operating Hours: Monday to Sunday—10 am to 10 pm
Contact Number: +6566346810
In a way, Bugis+ is like the younger, trendier sister of Bugis Junction. The two shopping malls are connected via a bridge, so you can easily travel between them.
Bugis+ has 10 stories with over 150 shops and other services. It also houses several cool dining spots, such as Chagee (a teahouse originating from Kunming in China) and Geláre (a renowned dessert cafe from Australia).
Bugis Street Market
— From: rajat_victor_sharma
Address: 3 New Bugis Street, Singapore 188867
Operating Hours: Monday to Sunday—10 am to 10 pm
If you don't like the environment of a mall, you might be interested in shopping in Bugis Street Market instead.
This lively street market has several apparel shops, souvenir stores, food kiosks, and more.
What I love about Bugis Street Market is that it has 800 shops and stalls, so you can spot something interesting on every corner.
There's a shop that sells watches for S$5, others that specialize in Singaporean-themed souvenirs, and thrift shops with stylish yet affordable clothes!
Sim Lim Square
— From: khairacarissa
Address: 1 Rochor Canal Rd, Singapore 188504
Operating Hours: Monday to Sunday—10 am to 8 pm
Contact Number: +6563383859
Sim Lim Square, more commonly known as SLS, is a shopping mall mostly selling electronics, such as cameras, phones, and laptops.
What makes SLS a popular spot for Singaporeans and tourists alike is that most of the products sold here are pretty affordable. The variety is pretty good too.
That said, do be wary when buying things here. There have been several reports of fraud, and the last thing you want to happen during your Kampong Glam trip is to get scammed.
Where to Stay in Kampong Glam
PARKROYAL on Beach Road
— From: spextum
Address: 7500 Beach Rd, Singapore 199591
Contact Number: +6565055666
Pricing: $$
PARKLOYAL is an upscale 4-star hotel on Beach Road that's perfect for families and corporate guests alike.
It's right in the heart of Kampong Glam and close to other iconic Singapore attractions like Marina Bay Sands and ArtScience Museum.
Aside from the well-furnished hotel room or suite, you'll also be able to access other facilities, such as a swimming pool, a fitness center, and a cozy spa.
Pan Pacific Serviced Suites Beach Road
— From: ohsofickle
Address: 7500B Beach Rd, #7500B, Singapore 199592
Contact Number: +6566788888
Pricing: $$$
If you want the best accommodation in Kampong Glam, look no further than Pan Pacific Serviced Suites Beach Road.
The suites in this 5-star hotel are luxuriously equipped, and if you choose the executive and premium ones, you'll have access to a fully furnished kitchen and washer-and-dryer.
As for amenities, you'll love the rooftop swimming pool. You'll be able to swim and relax while enjoying the view of the cityscape.
And if you want to make your Kampong Glam tour easier, you can book a shuttle bus service.
Village Hotel Bugis
— From: gracearul
Address: 390 Victoria St, Singapore 188061
Contact Number: +6562972828
Pricing: $$
Wonderfully located in Kampong Glam, Village Hotel puts you close to the neighborhood's best sites (Haji Lane and Arab Street) and quaint shops and cafes.
In addition to its strategic location, the hotel offers a variety of rooms, catering to all kinds of travelers. Singles and couples will love the Deluxe and Superior Rooms, and Family Rooms are also available if you're with little kids.
The hotel also has themed rooms for children, so they won't be bored when staying here.
The Pod Boutique Capsule Hotel
— From: patriciaknudsen
Address: 289 Beach Rd, Level 3, Singapore 199552
Contact Number: +6562988505
Pricing: $
If you prefer more affordable accommodation, you might like The Pod Boutique Capsule Hotel.
Minimalistic living is the theme in this 2-star hotel, so instead of a fully equipped room, you'll be staying in a cozy capsule with a bed, free Wi-Fi, a personal power socket, and a reading light.
If you prefer a bigger space, you can opt for the Queen Pod Suite, which has a work desk.
The Sultan
— From: screamingmommy
Address: 101 Jln Sultan, #01-01, Singapore 199002
Contact Number: +6567237101
Pricing: $$
At The Sultan, you'll truly feel like royalty—even if it's just for a while. This 4-star hotel boasts a stunning interior design inspired by the iconic early 1900s shophouses in the neighborhood.
The rooms are also beautifully decorated and equipped with all the essential amenities and more (Internet access, en-suite bathroom, and a stocked minibar). If you're traveling with a baby, the staff can provide you with a baby cot.
Additionally, if you're interested, long-term stay is possible at The Sultan. Rates start at S$2,340 per month for this service.
Hotel Boss
— From: otepnotes
Address: 500 Jln Sultan, #01-01, Singapore 199020
Contact Number: +6568090000
Pricing: $$
Hotel Boss is mostly popular among businesspeople, but families and tourists are also welcome to stay here.
The great thing about Hotel Boss is that it offers flexible benefits. You can check in early and check out late if you want (subject to room availability)!
You can also cancel your bookings without having to pay an extra fee.
In terms of in-house facilities, they have a pool and a gym. When you're hungry, you can grab a bite from the restaurant.