Advantages and Disadvantages of Living in Singapore
Because of Singapore's impressive reputation, many people in other countries dream of moving here. If you've been thinking about moving to Singapore, you're probably wondering one thing: is it really worth it to live in this country?
If you're still not sure about your decision, don't worry too much because this article is here to help you out. I've been living in Singapore for quite some time now, and these are insights I've gathered over the years.
What are the pros and cons of living in Singapore?
In order to properly assess the pros and cons of living in Singapore, we need to examine the country's different aspects. Here's a summary of the major pros and cons of living in Singapore:
| Aspect | Pro | Con |
| --- | --- | --- |
| Climate | Warm all year round | Two monsoon seasons instead of four seasons |
| Education | Quality schools, many to choose from | Expensive school fees, competitive admission processes |
| Healthcare | Quality services and many facilities | Expensive medical fees |
| Accommodations | Great variety of housing options | Land scarcity, expensive rent or upfront cost |
| Transportation | Efficient public transportation | Expensive to buy a car |
| Safety | Low crime rate | Poor safety for pedestrians and cyclists |
| Social Scene | Easy to make friends | Expensive to party |
Pro #1: Warm Climate All Year Round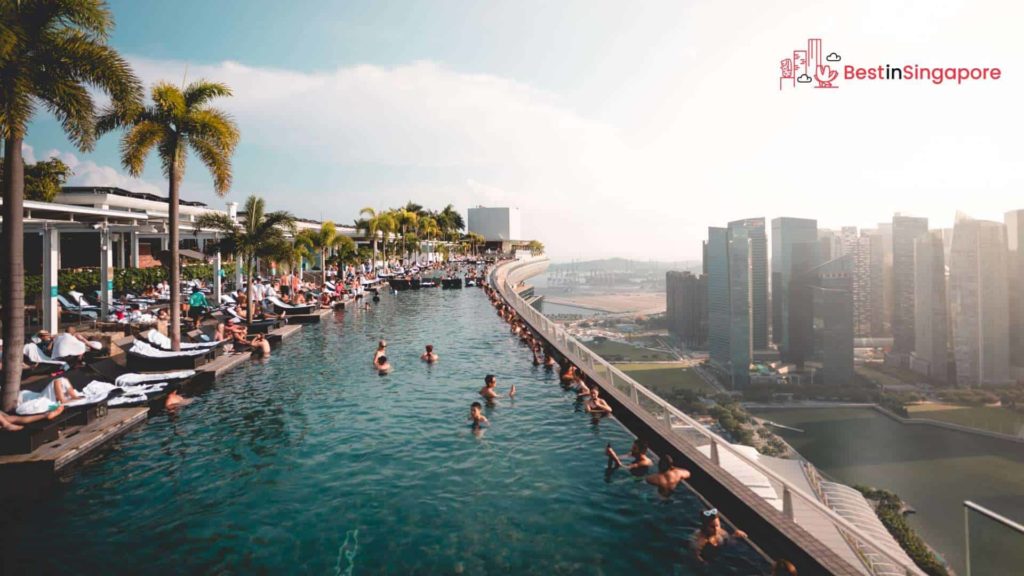 Since Singapore is a tropical country, you can expect to have a warm climate all year round. The average temperature is somewhere in the 30s (Celsius), and the lowest can hit 20 degrees.
Because of this warm climate, Singapore may seem attractive to people who live in extremely snowy places and are tired of the constant cold. Here, you don't have to wear jumpers and coasts all the time, and you can enjoy the sun for the majority of the day.
Con #1: No Seasons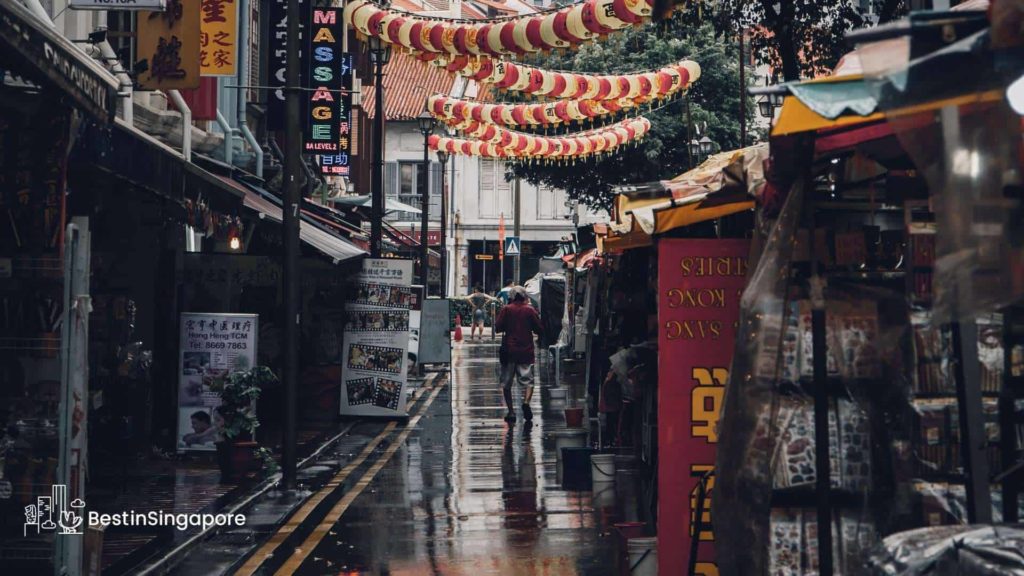 That said, Singapore's climate can be a double-edged sword. On the one hand, it's warm and sunny, but on the other hand, it has no gradual change of seasons—instead, it has monsoons.
To be more specific, Singapore experiences two monsoon seasons: the Northeast Monsoon (from December to early March) and the Southwest Monsoon (from June to September). During monsoons, heavy rainfall and strong winds are common.
In between the monsoon seasons, we have an Inter-Monsoon Period, and during this time, thunderstorms happen occasionally in the afternoon or early evening. When there's no storm, we usually have hot days, with temperatures going above 32 degrees.
In other words, though you won't experience extreme cold in Singapore, you will experience hot and humid weather and rainy days. So, you'll have to get used to the back and forth of heat and heavy downpours all year long.
Pro #2: Quality Schools and Many to Choose From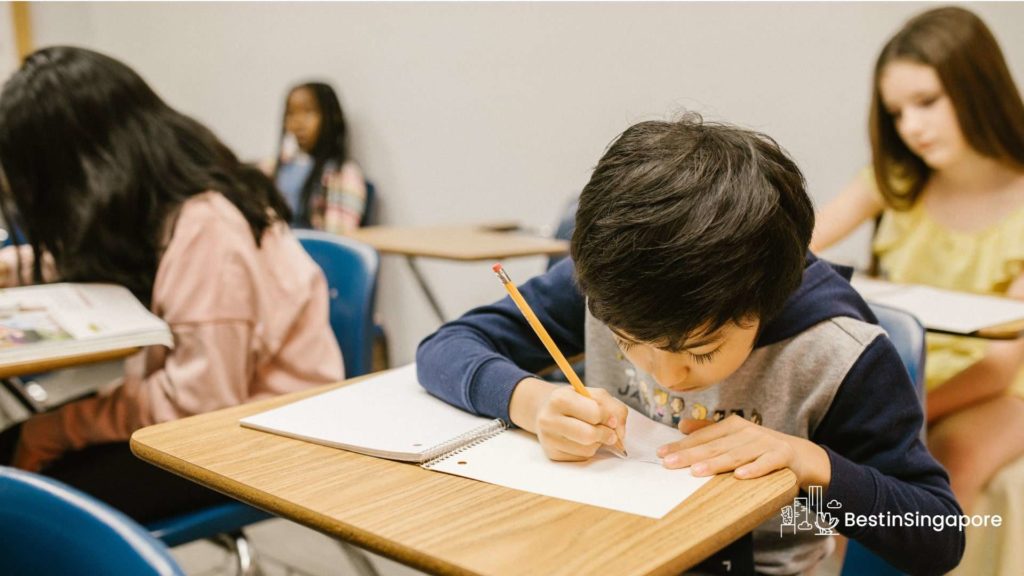 Singapore's education system has been considered world-class by many people, and it's not a surprise why.
The National University of Singapore, the country's elite university, has constantly ranked in numerous "best universities all over the world" lists. Prestigious elementary and secondary schools are abundant as well—and many of them are public.
Foreigners have a long list of international schools and private institutions to choose from. These schools have unique curriculums—sometimes, even teaching multiple languages.
Long story short, it's easy to get a good quality education in Singapore. That's why many people dream of building a family here.
Con #2: Expensive School Fees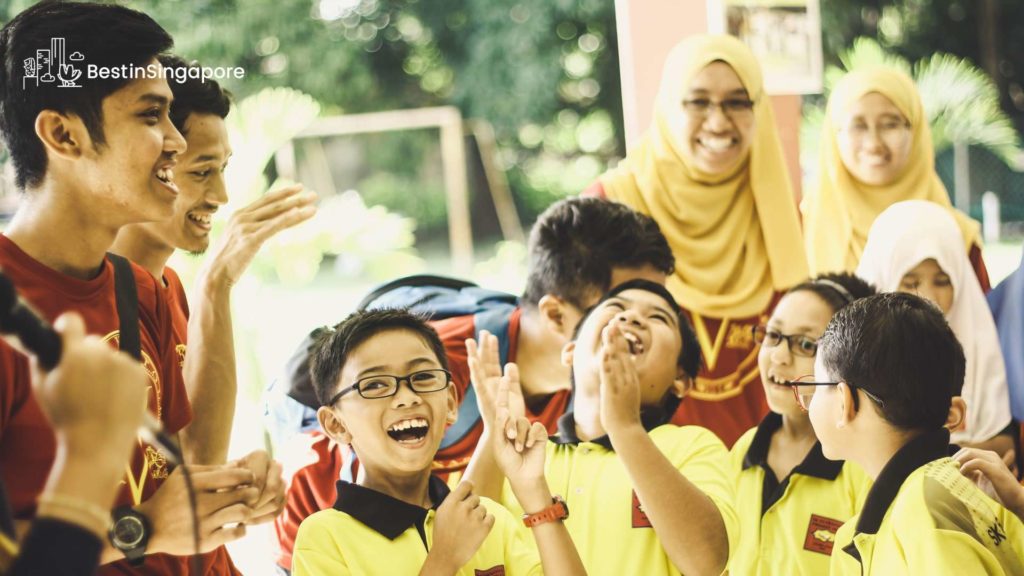 While many of the schools in Singapore are open to everyone, they're only affordable or even free to Singaporean citizens and permanent residents (PRs) because their education is subsidized by the government.
If your child is neither, you'll have to pay the school's full tuition fee, and this amount will depend on whether your child is from an ASEAN country (any country within Southeast Asia) or not.
Determining the exact costs of public education in Singapore is tricky because tuition fee varies from school to school, but it usually falls within the ballpark of 415–650 SGD a month.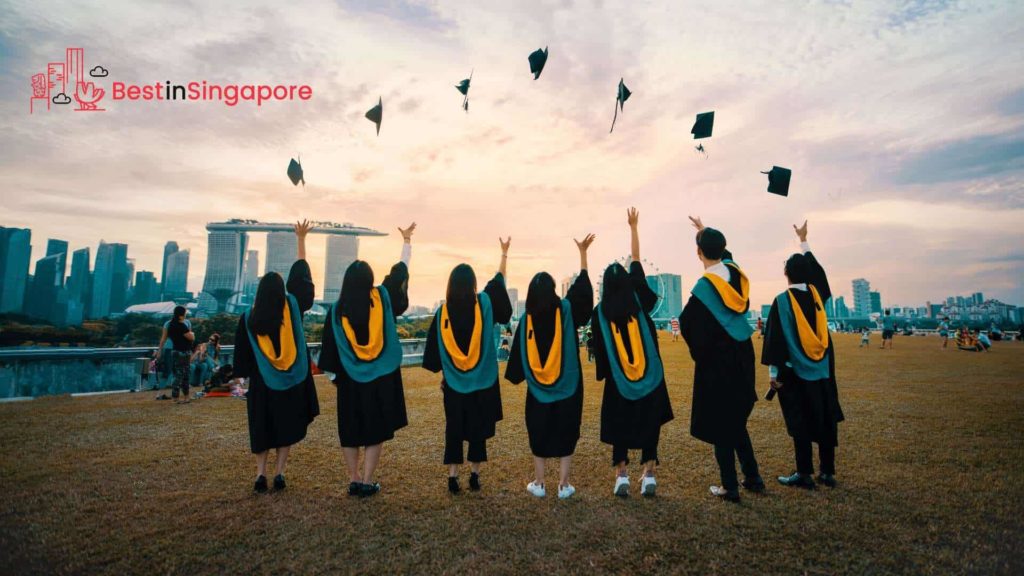 Private and international schools are even worse in terms of tuition. Their fees can fetch quite an astronomical price—I've even seen schools announcing tuition that goes beyond 30,000 SGD a year!
Because of this, you really need to think things through about where to enroll your child. There are so many factors to consider, and you also need to take your budget into account.
Pro #3: Quality Services and Many Facilities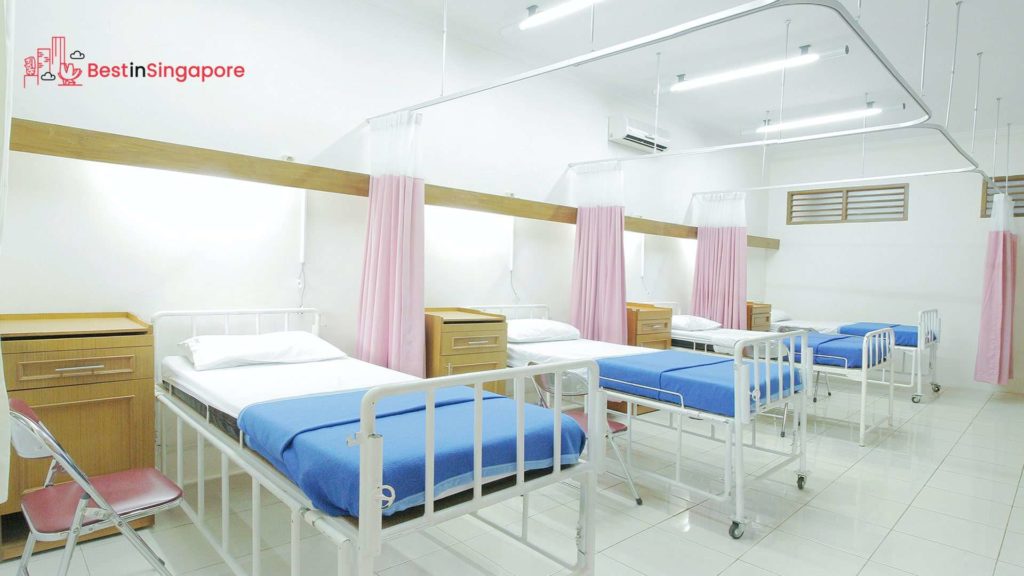 Another thing that Singapore has always been praised for is its healthcare system. This country features so many facilities offering a wide range of quality services, and best of all, many of these facilities are subsidized.
Singaporeans and PRs have access to three public health insurance companies—Medisave, MediShield Life, and MediFund.
There are also other programs that cater to specific sectors of the community (e.g. for babies, people with disabilities, etc.).
For this reason, Singaporeans don't have to worry too much whenever they fall sick or get into an accident because they know they will receive help—both medical and financial.
Con #3: Expensive Medical Fees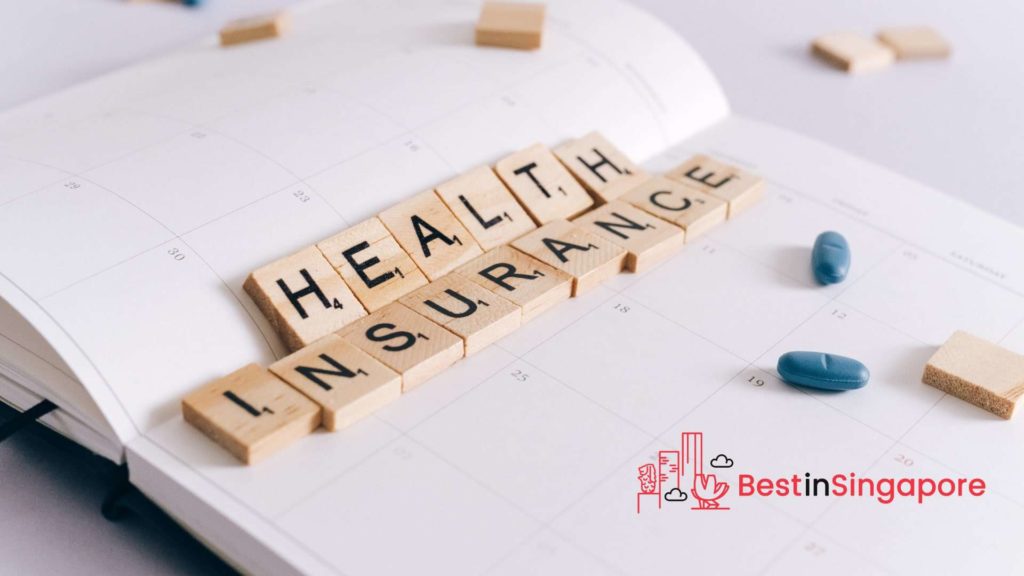 However, just like with public schools, hospitals and other healthcare facilities are only subsidized for Singaporeans and PRs. If you're a foreigner, you need to get ex-pat health insurance, and that can be quite costly.
The reason why private health insurance can get costly isn't just because of the yearly premium. There are clauses in some plans that will make you pay more, such as deductibles and co-payments.
To make sure you get the right insurance for your needs, you really have to do a thorough analysis of each plan you consider.
Pro #4: Great Variety of Housing Options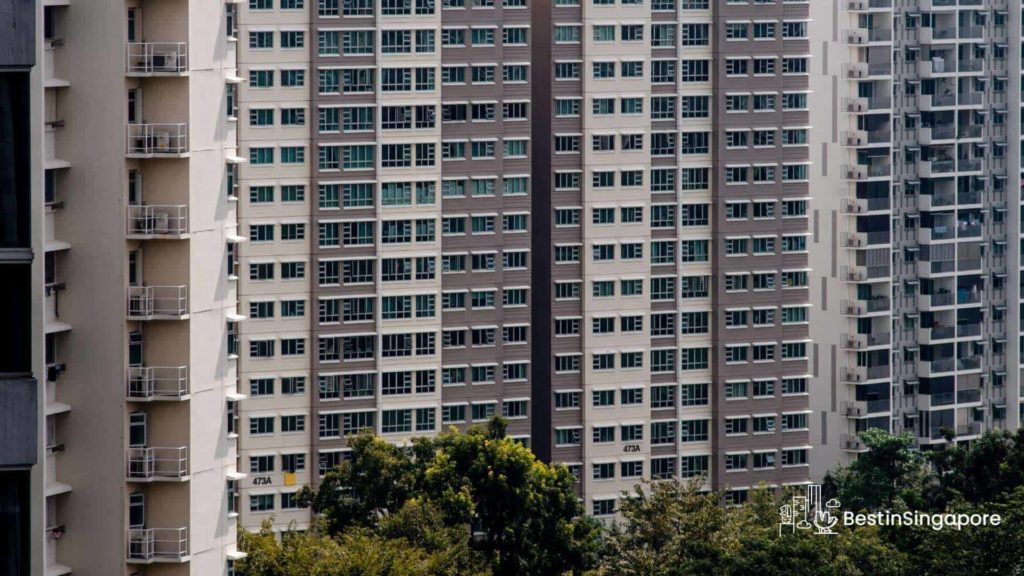 Here in Singapore, you can find four main types of housing: HDB (properties developed by the Housing and Development Board), executive condominiums, private condo units, and landed property.
These housing types come in a wide variety of sizes, so whether you're planning to live alone or with someone, you'll find something that you like. To make things better, many of the residential buildings also have extra amenities, such as pools and gyms.
Con #4: Land Scarcity, Expensive Rent, and Upfront Costs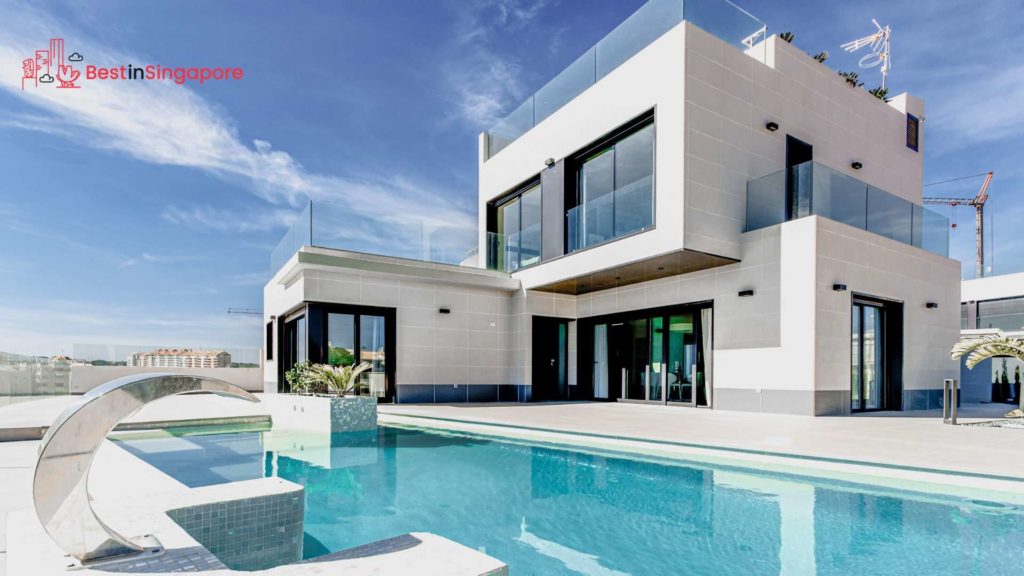 Singapore is a small country, and this is one of the times when its size puts it at a disadvantage. There's land scarcity here, so even if there are several housing types here, actual housing units are limited.
This results in two things: firstly, it causes the rent and price (if you want to buy property) to spike. This is especially true for landed properties; these are the only properties in Singapore that have sprawling lands, making them almost a status symbol for the rich.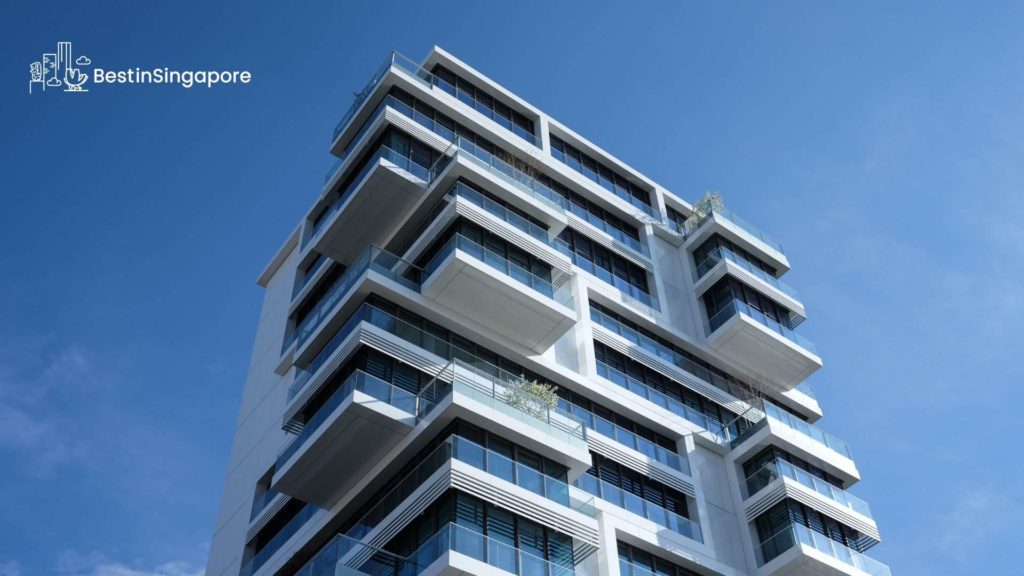 Of all the options, HDB units are the most affordable, but unfortunately, only Singaporeans and PRs are allowed to rent and buy them. So, if you're a foreigner, you better find private property instead.
The second effect that the limited number of units has on the market is that it takes some time to find a place you like. Countless other people are looking to rent or buy as well, and some people will be prioritized over you.
So, you need to do what I and my fellow ex-pat friends have done: accept the likelihood of your preferred unit being given to someone else. You'll have to continue your search—no matter how long it takes—until you find something else that you like.
Pro #5: Efficient Public Transportation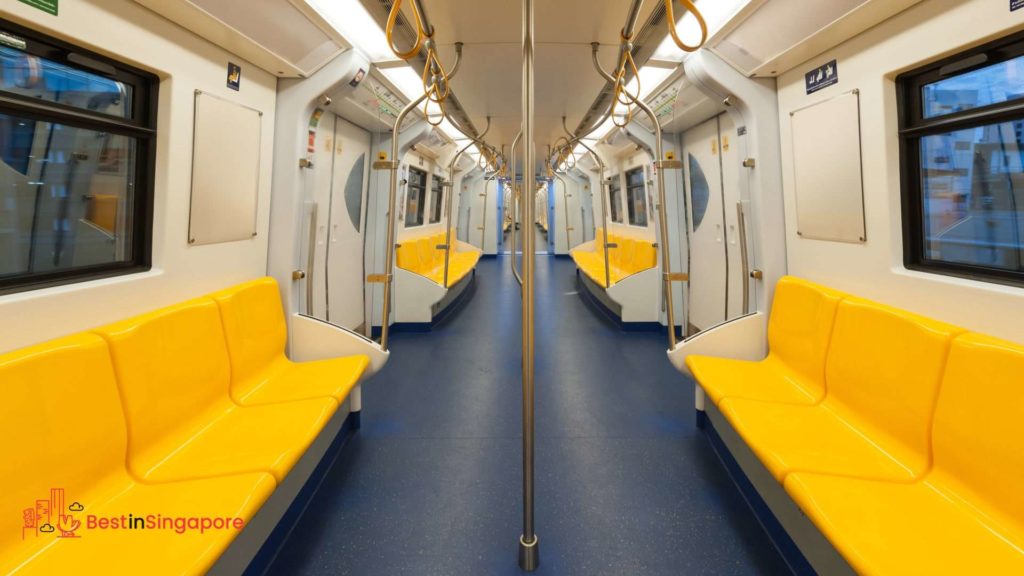 The Singaporean government has truly invested in an efficient public transport system, so it's easy to get around the country by simply riding the MRT or taking the bus.
Whether you're going to the park or the mall, there's definitely a train or bus route for your trip.
They're also planning to add more train lines so that even the farthest point of the country will be easily accessible. As for taxi cabs, they offer affordable rates, so you can choose them whenever you're in a rush.
Con #5: Expensive to Buy a Car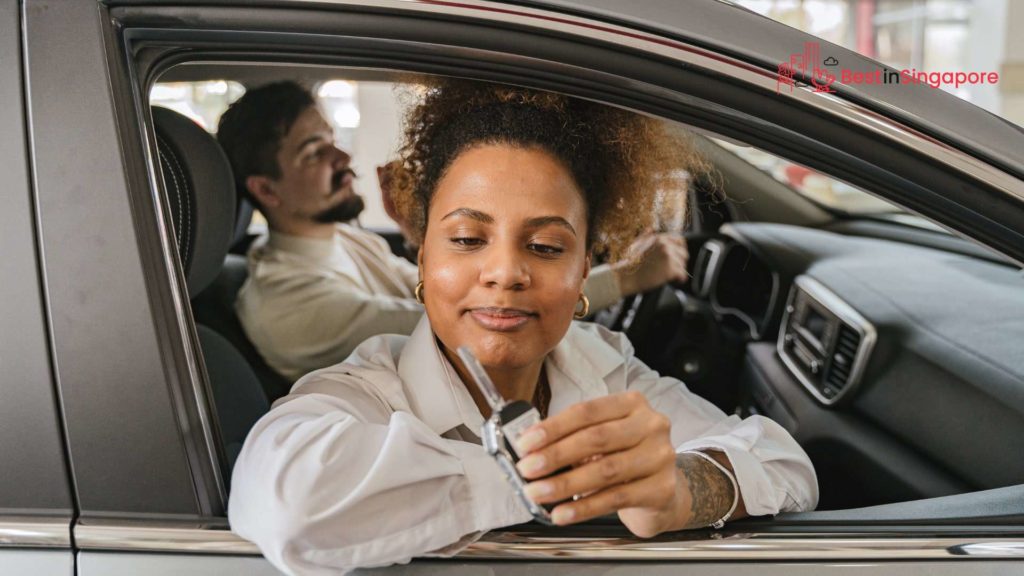 If you're someone who dreams of owning a car someday, then it must pain you to know that cars are ridiculously expensive in Singapore. This is because of the Excise Duty on cars, which is 20% of the car's open-market value (OMV).
Once the Excise Duty is added to the OMV, GST will be added yet again on top of the new price—it's at 8% currently, but it's expected to rise to 9% in 2024. And don't forget that all cars in Singapore are subject to the additional registration fee (ARF).
Long story short, there are many fees added on top of the baseline price of a car. So, for a lot of us, we think buying cars isn't worth it in Singapore, but if you really want to purchase a car someday, you need to save up a lot of money starting right now.
Pro #6: Low Crime Rate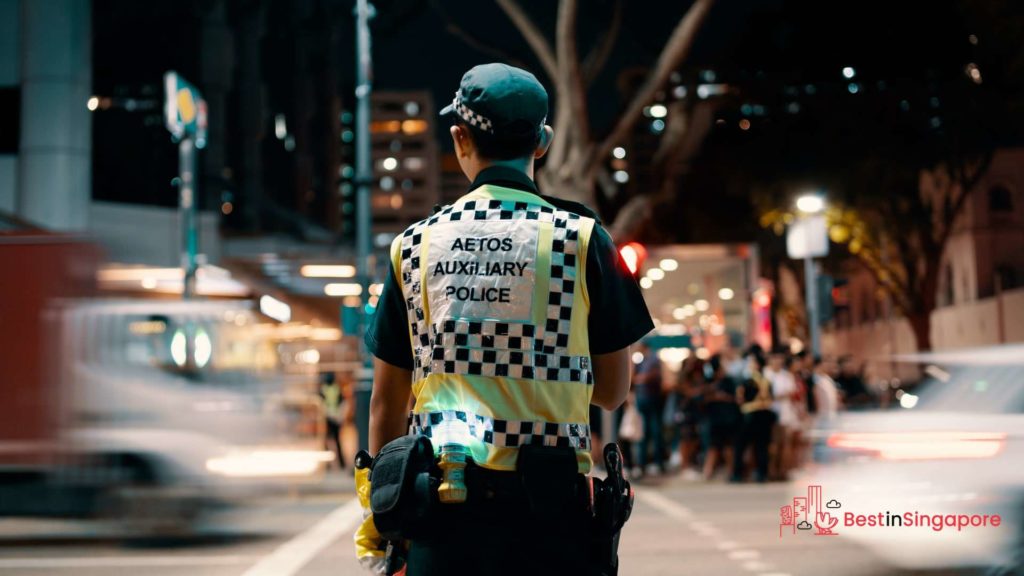 Singapore boasts some of the lowest crime indices in the whole world — its crime index is 29.2 while its safety index is 70.8. Petty crimes, such as pickpocketing and street theft don't happen often, and violent crimes, such as murder, are extremely rare.
And if someone were to commit an extremely heinous crime, such as trafficking and drug smuggling, penalties are just as severe. In fact, Singapore still allows the death penalty for people convicted of heinous crimes — make of that what you will.
Because of all that, it's easy to feel safe when you're living in Singapore. Sometimes, I even like casually strolling in the evening; the fear of getting attacked or robbed rarely comes to me.
Con #6: Harsh Punishments, Poor Safety for Pedestrians and Cyclists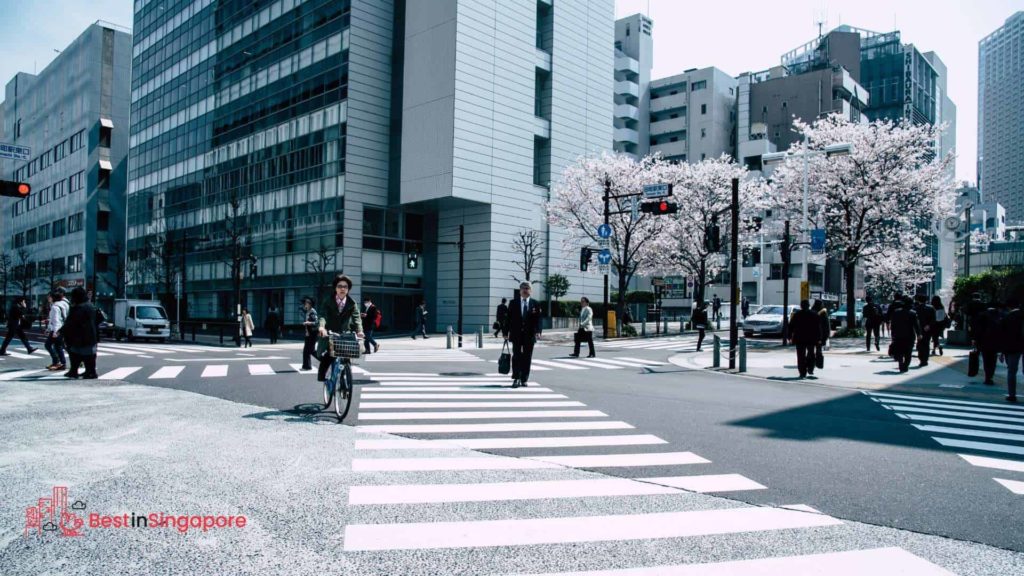 Singapore has some stringent laws, and when you break them, the punishments won't be light. At best, you only have to pay a fine; at worst, you'll be given the death penalty — this particular sentence is one of the reasons some people don't want to live here.
One crime that Singapore takes seriously is jaywalking. Pedestrians don't have the right of way here, so if you're ever caught jaywalking, you'll have to pay for the consequences.
First offenders have to pay 500 SGD, but if you do it more than once, the fine increases up to 2,000 SGD. There's also a possibility of being put into jail for up to six months.
If you're a bicyclist, you have even more rules that you need to keep in mind because if you don't follow them, you'll have to pay a hefty fine or serve some jail time. Here are the rules and the penalties if you break them.
| Rule | Penalty |
| --- | --- |
| Turn on your bike lights at night. | 1,000 SGD fine, three months' jail |
| Keep your speed at 10 km/h or under if you're riding on park connectors or the pavement. | |
| Don't text while driving. | |
| Don't cycle side by side on single-lane roads or during bus lane hours. | |
| Don't use handlebars that are more than 70 cm wide. | 5,000 SGD fine, three months' jail |
| If you have to cycle across pedestrian and zebra crossings, you need to keep a "walking" speed. | 5,000 SGD fine, six months' jail |
| Always use hand signals when turning or stopping. | |
| Don't take your hands off the handlebars while riding. | |
Pro #7: Easy to Make Friends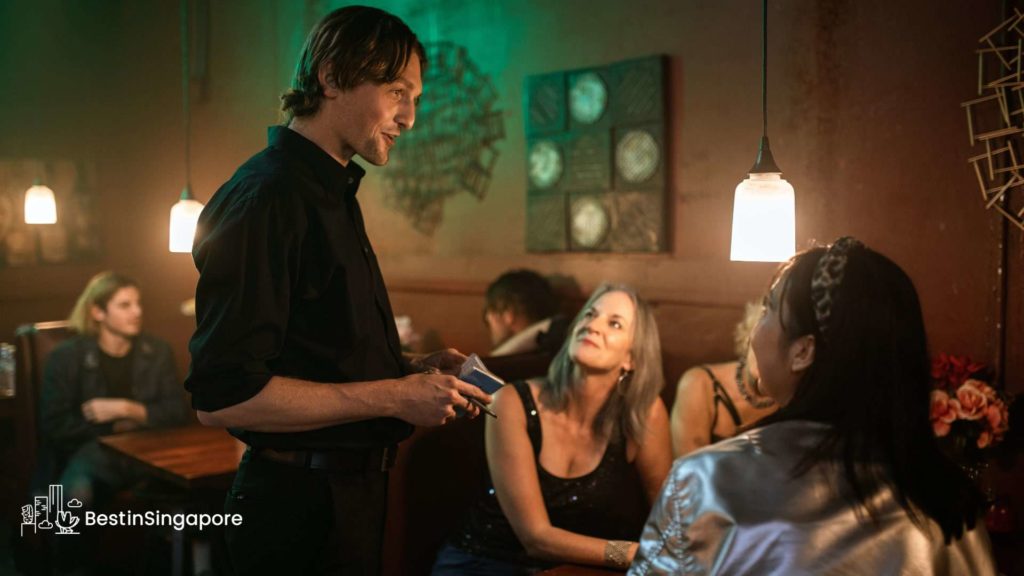 If you're serious about living permanently in Singapore, socializing with the community is a must. Luckily for you, you have plenty of opportunities to meet new friends.
You can join several volunteer programs where you can help a marginalized group while getting to know your fellow volunteers. There are also organizations hosting social events, so be sure to be on the lookout for those.
My favorite way of finding new friends is by taking an art class or any other craft workshop. Aside from finding like-minded people, I'm able to explore my creative side, which is always a good thing.
Con #7: Expensive to Party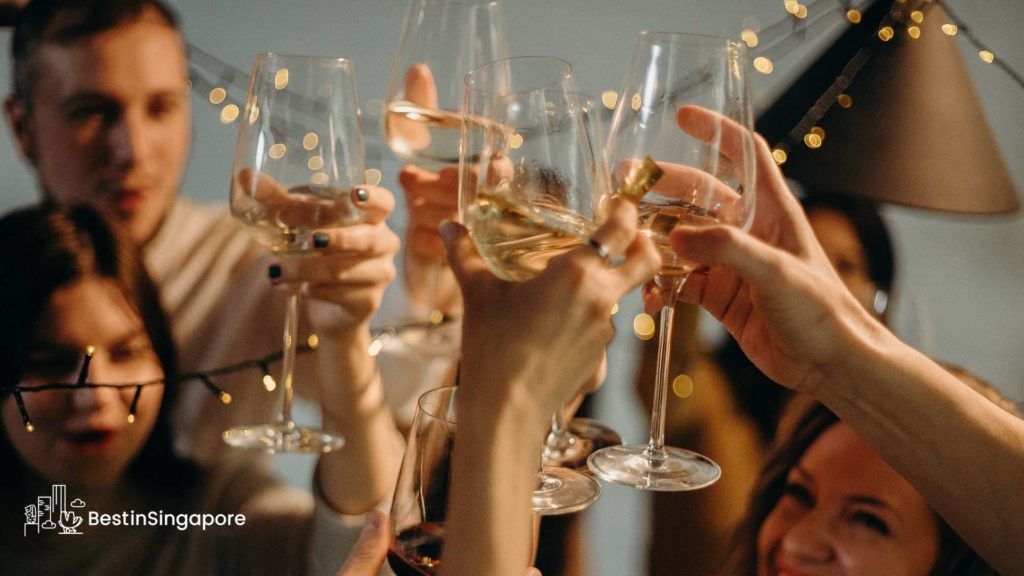 Cars aren't the only products Singapore has put hefty taxes and fees on. The government has also implemented a "sin tax" on alcoholic beverages, so going out to clubs and bars can easily become an expensive hobby.
So, if you're planning a hangout with your friends, you might want to look for cheaper alternatives to bar hopping or clubbing. Personally, my friends and I just hang out in parks and malls because they're free to enter.
Other Things to Consider about Living in Singapore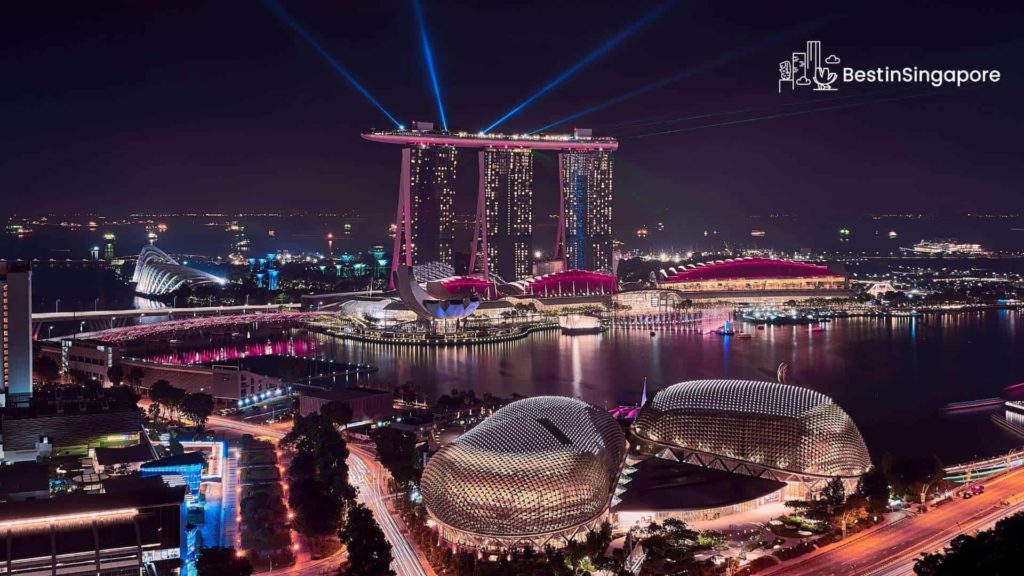 The pros and cons mentioned above are only some of the features of a Singapore life. There are also other things about living in this country that are worth mentioning so that you can make an informed decision about whether to move here or not.
These additional factors to consider include the following:
Entertainment options
Family-friendly amenities
Starting and managing a business
Application process for permanent residency and citizenship
Personal privacy and space
Many Entertainment Options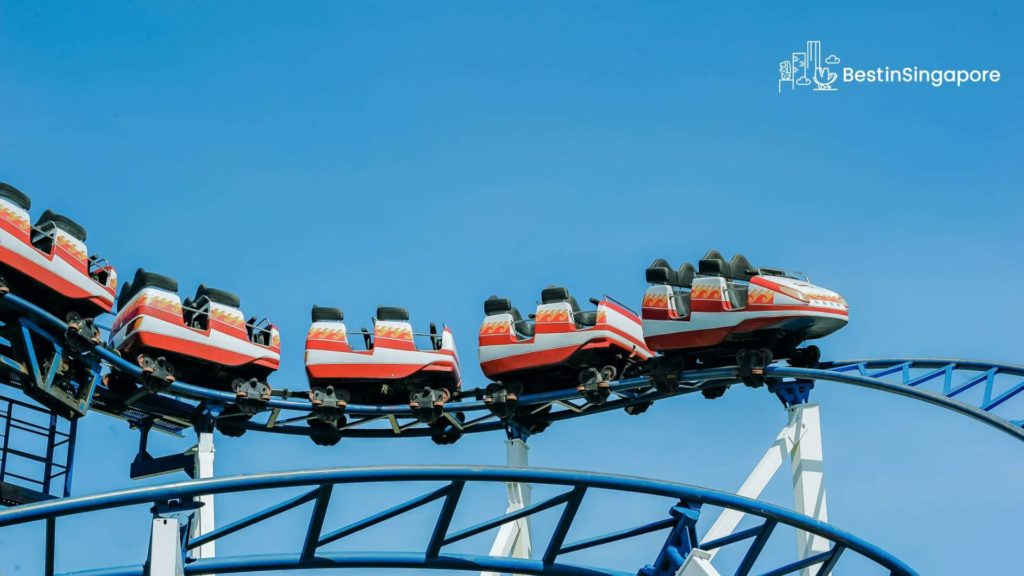 There's no shortage of things to do in Singapore because you can find so many entertainment options. If you want to go to the mall, you have several options to choose from, and if you want to go swimming, beaches are abundant by the coastline.
And let's not forget that Singapore features countless world-famous attractions that tourists love visiting. We have the Singapore Flyer, the Marina Bay Sands, and—of course—Universal Studios Singapore.
The list of entertainment options still goes on, so it's easy to get your weekends booked and busy. If you're anything like me, you might end up always touring the country like a tourist every chance you get.
Family-Friendly Amenities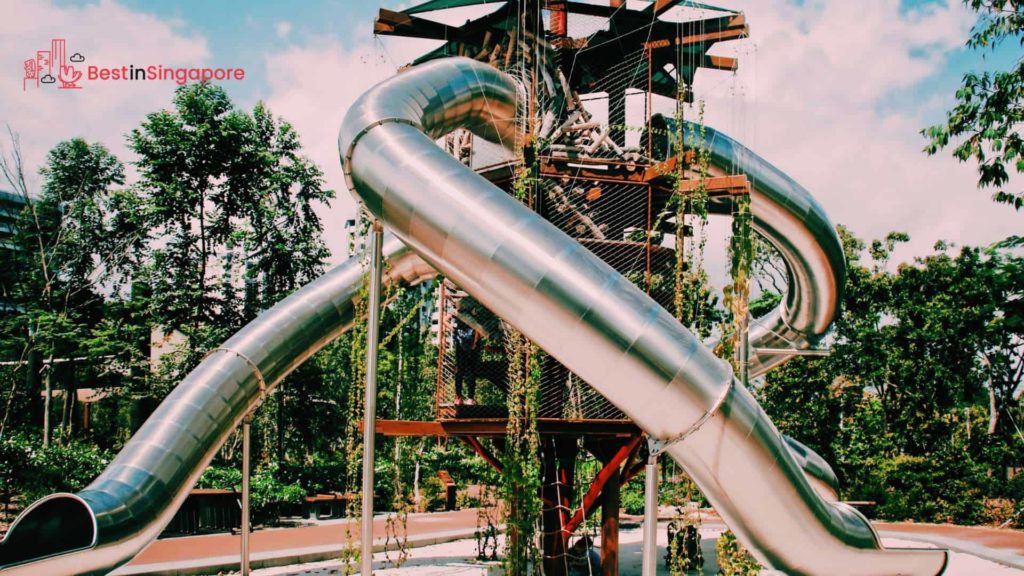 Singapore has been hailed as one of the best countries for families—and for a good reason. As mentioned earlier, there are many schools offering quality education here, but aside from that, there are also many other amenities that are catered to families.
Playgrounds are located everywhere—even malls have one of their own so that children can still play while their parents are shopping. If you want your child to develop a certain skill, tuition centers are readily available in so many places.
Do you want to have a relaxing weekend with your family—maybe go on a picnic or a fun hike? If so, then be sure to check out the many nature parks in the country; almost every section of Singapore has its own park with various facilities.
Starting and Managing a Business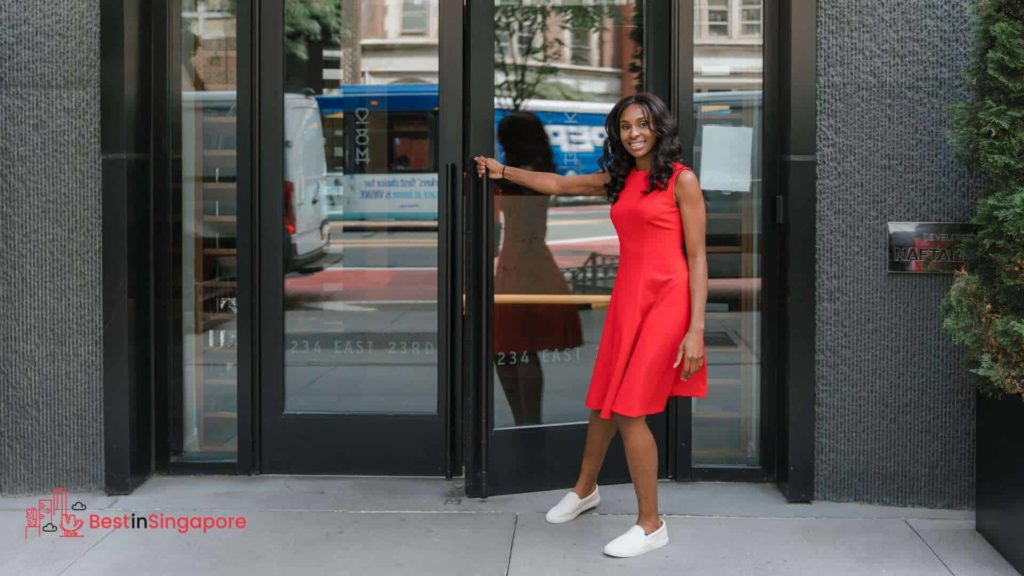 Starting and managing a business is actually pretty easy in Singapore. Both foreigners and locals are allowed to open a business, and you only need a few things to get started.
To be more specific, you just need a local registered address, a corporate secretary, a shareholder, and a resident director. If you're a foreigner, you have to appoint a nominee director who is either a citizen or a PR.
As for your capital, so long as it is at least 1 SGD, you're good to go. You can still increase the share capital even after you've registered your business.
It's not surprising that many people come to Singapore to open a business: Singapore offers great tax benefits, and many of the government policies favor companies. So, if you're an aspiring entrepreneur, this may be the ideal country for you.
Application Process for Permanent Residency and Citizenship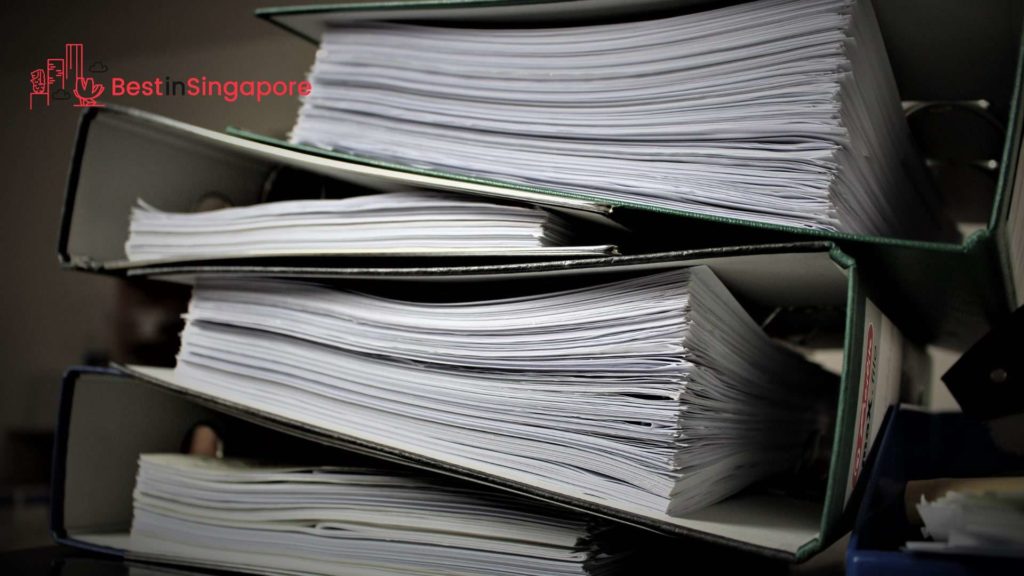 While it's totally okay to live in Singapore as a foreigner, you won't be able to experience many other benefits that locals do. So, if you're planning to settle down here, it's in your best interest to become a permanent resident or eventually a citizen.
Unfortunately, you should take note that the process for permanent residency and citizenship can be a grueling one—and approval isn't guaranteed. Trust me, I would know—and my fellow ex-pat friends also know.
You have to prepare so many documents, and even if you think you've done everything right, there's still a chance that you'll be rejected. If you do get rejected, you can appeal or reapply after a certain period of time, but that would mean even more work.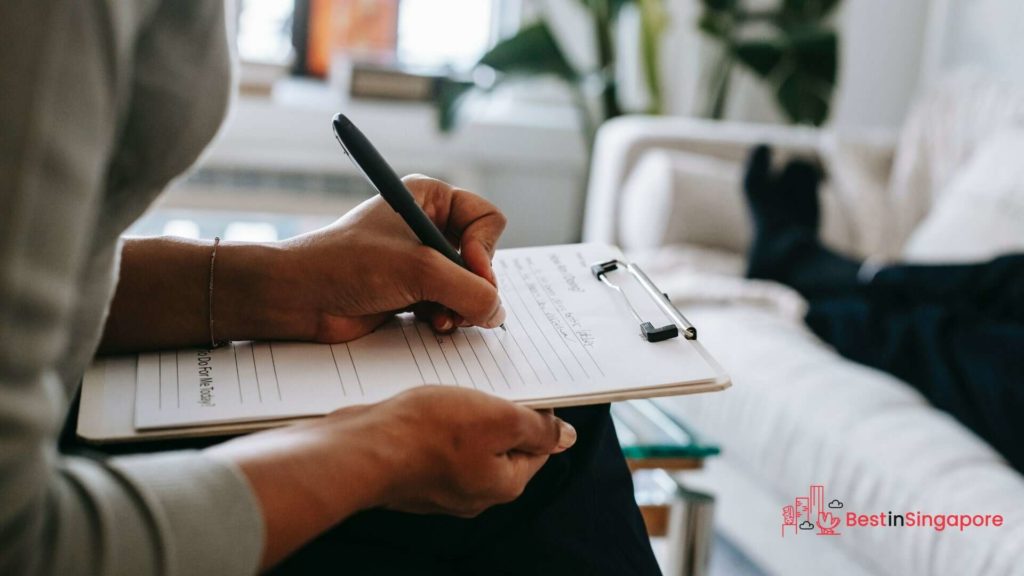 With that said, if you're serious about becoming a permanent resident and citizen, be ready to put in a lot of effort, be patient while your application is being processed, and manage your expectations so that you won't end up disappointed.
It took me and my friends several tries as well, and there were times when we were ready to give up. But we persevered and won in the end, so you really just have to strengthen your resolve.
Personal Privacy and Space
Unless you can afford to buy or rent a property with a lot of space, you won't be able to enjoy a perfectly quiet and private housing experience. It's highly likely that you can hear your neighbors through your walls and they can hear you through theirs.
So, if you really want to live in Singapore, you have to accept this reality sooner than later. You can also use this as motivation for you to save up so that you can transfer to a much bigger unit in the future.
Is living in Singapore worth it?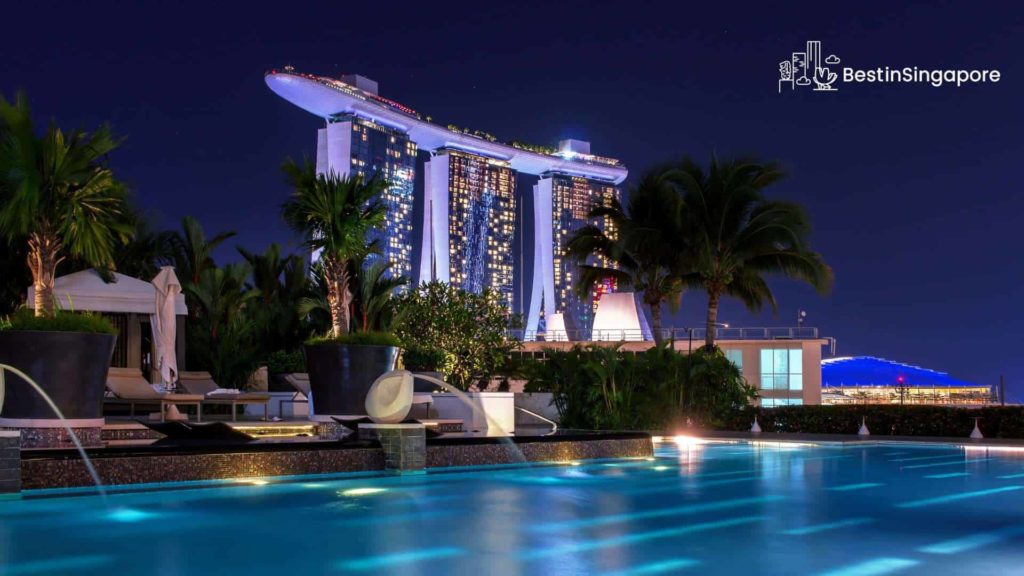 Generally speaking, living in Singapore is worth it because the government has worked hard to make the quality of living here quite high. As a result, residents can enjoy exciting opportunities for all aspects of their lives.
However, it's worth noting that at the end of the day, the answer to this question depends on the person. It depends on your needs and on what you want your future to look like.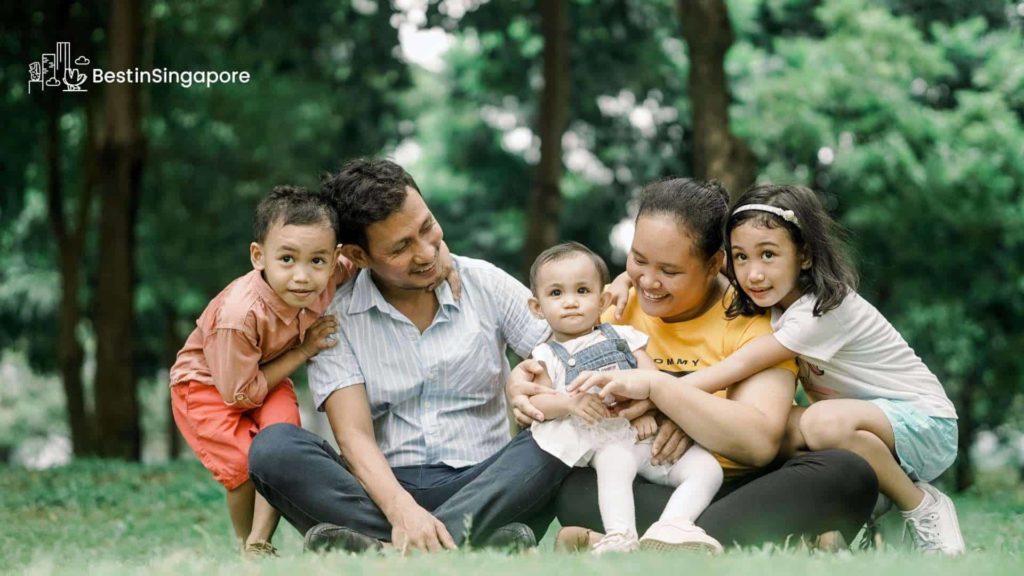 So, if you're still on the fence about moving to Singapore, you need to do a lot of introspection and ask yourself important questions, such as
Are you planning to stay here for a long time? Or do you just want to stay for a few months?
Are you willing to settle down and start a family here?
Are you open to the idea of becoming a PR or a citizen in the long run?
If your answers to these questions are in the affirmative, then you're probably ready to start a new life in Singapore.
Is Singapore a stressful country?
Despite being one of the countries with an excellent quality of living, Singapore is still reported as a stressful country.
In fact, Cigna Singapore has reported that about 84% of Singaporeans are stressed; this includes 94% of hybrid workers.
There are many factors that have been considered to be a stressor for Singaporeans. Money—specifically, the rising cost of living and personal and familial finances—is one of the top stressors.
Another reason why Singaporeans are stressed is because of burnout. A great majority of locals have reported that they're already burned out in their jobs, and they're looking for a change in the future.