Healthcare Insurance for Expats: Guide to Choosing a Plan
Healthcare in Singapore is one of the best things about living in this country. Here, you can find top-of-the-line facilities and some of the best medical professionals in the world.
Best of all, the government has also made sure to provide several subsidies and health insurance plans to make the cost affordable.
Unfortunately, only Singaporean citizens (SCs) and permanent residents (PRs) have access to these government-funded subsidies. In other words, if you're an expat or a foreign tourist in Singapore, you'll need to purchase your own health insurance plan.
Not sure about how to choose the right health insurance plan for expats in Singapore? Check out this article with all the information you need to know.
What is expat health insurance in Singapore?
Simply put, expat health insurance is an insurance plan designed for expats and other foreigners in Singapore that will allow them to access the country's healthcare facilities during their stay.
Who is expat health insurance in Singapore for?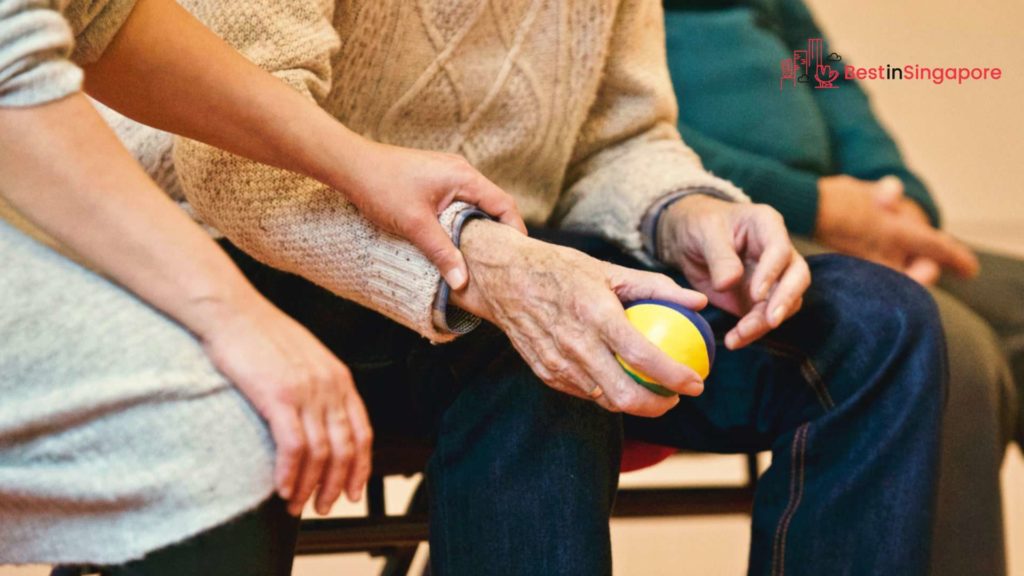 Expat health insurance is intended for expats, which is the term for foreigners in Singapore who are neither citizens nor permanent residents. Expats can be any of the following:
A worker with a work permit or S-pass
A worker with an employment pass
A tourist who frequently visits
If you hold a work permit or S-pass, your employer will provide you with an insurance plan that has an annual minimum coverage of 15,000 SGD.
In this scenario, you only have to purchase another plan if the one provided to you doesn't cover certain treatments that you need.
On the other hand, if you hold an employment pass, your employer won't be obligated to provide insurance for you. Because of this, getting your own insurance plan is highly recommended.
Why should you get health insurance as an expat or foreigner in Singapore?
There are many reasons why you should purchase a health insurance plan as an expat or foreigner in Singapore. Here are three of the most popular reasons:
It lets you access the healthcare facilities in Singapore 24/7.
It helps you save on potential medical costs.
You can tailor the plan to fit your health needs.
It lets you access healthcare facilities in Singapore 24/7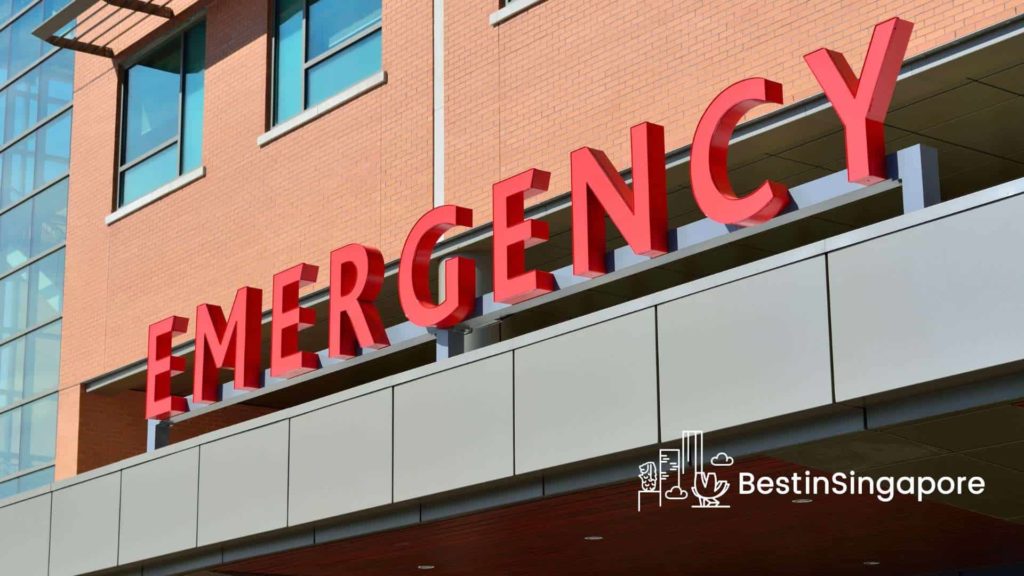 Even if you're staying in Singapore for only a few months, you still have to worry about the possibility of emergencies. Accidents can happen whenever, and sickness is just as unpredictable.
Luckily, when you have health insurance, you can access the country's facilities 24/7.
In other words, you don't have to worry about your safety any longer. No matter where you are in the country, you can seek out healthcare services.
To make things even better, you don't have to go through a complicated process to pay your bill. Once you've confirmed to your provider that you went to a clinic or hospital, they will settle the bills for you and reimburse what you paid earlier.
Expat health insurance helps you save on medical costs
Healthcare in Singapore is undoubtedly top-notch, but that also means that the costs can be astronomical without subsidy. To see the price range of some treatments without subsidy, refer to the table below.
| Treatment | Private Hospital | Public Hospital |
| --- | --- | --- |
| Head Injury | 3,355–7,328 SGD | 1,1512,159 SGD |
| Respiratory Infections or Inflammations with Complications | 8,816–22,970 SGD | 2,866–7,012 SGD |
| Brain Stroke with Complications | 3,760–8,970 SGD | 3,718–7,424 SGD |
| Kidney Failure with Complications | 5,946–20,975 SGD | 2,700–7,002 SGD |
| Emergency Expansion of Blocked Heart Vessels | 37,075–49,230 SGD | 16,053–25,863 SGD |
As you can see from the hypothetical prices mentioned, it can get really costly to avail of healthcare services in Singapore. It doesn't matter if you're getting the services at a public or private hospital—the cost will still rack up without financial aid.
That's why getting expat health insurance is highly recommended. With private health insurance, you can enjoy discounts on these prices.
The discount you'll get will depend on which company and which plan you've chosen, but still, not having to pay full price is a blessing.
You can tailor the plan to fit your health needs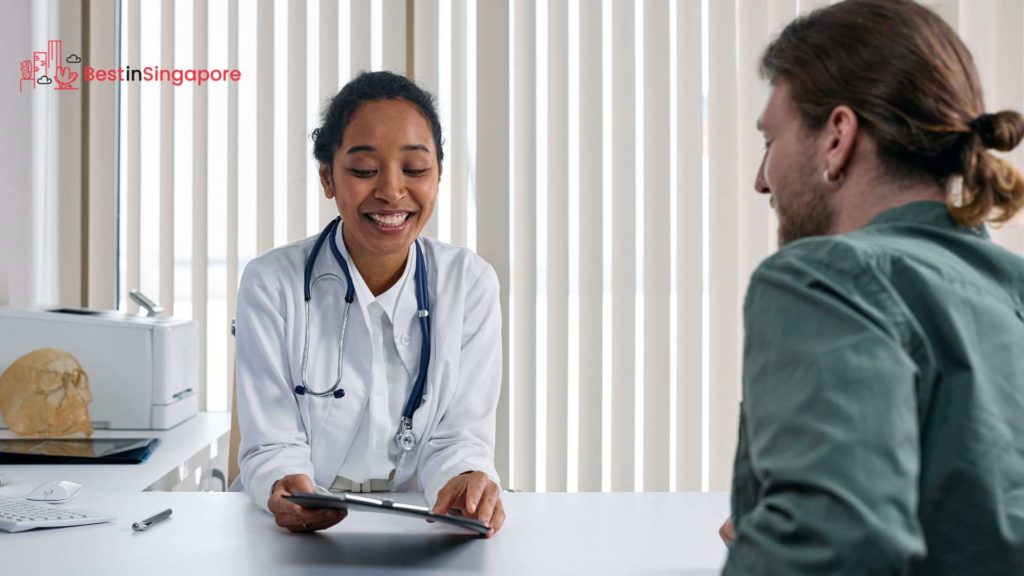 You might be able to get insurance because of work, but there's a likelihood that it's not going to be enough. Maybe the corporate insurance you get only offers a limited network of specialists and doctors, or maybe it doesn't offer many benefits.
This is why getting your own insurance is recommended—you can customize the plan according to your needs.
Let's say you're pregnant and will give birth during your stay in Singapore. In that case, you need insurance with maternity and newborn care benefits.
Or if you have vision issues, you can choose a plan that covers vision treatments.
Choosing your own insurance offers so much flexibility, allowing you to live your expat life in Singapore without any worries.
What does expat health insurance typically include?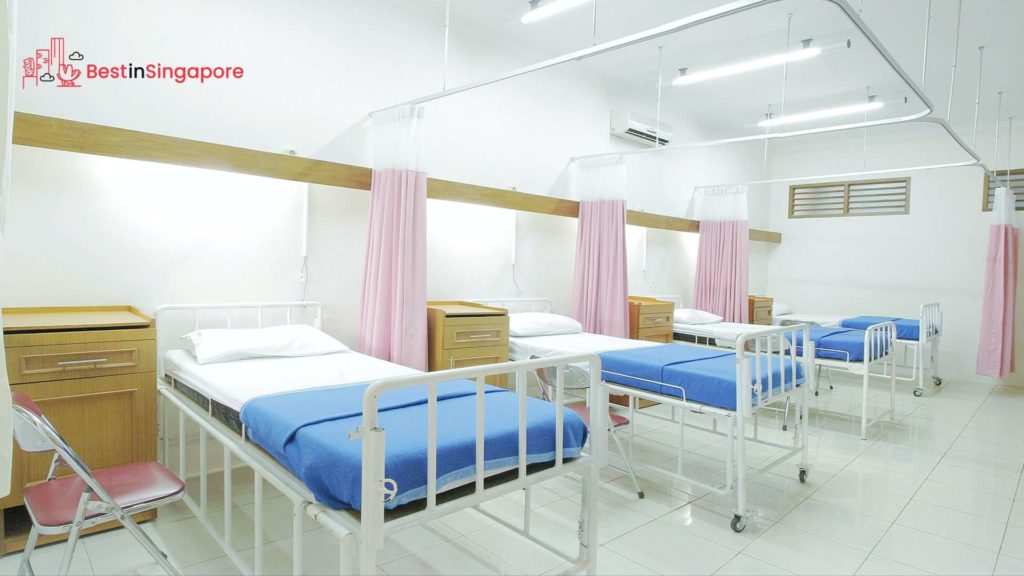 Coverage varies from one insurance provider to another, but most expat health insurance plans typically include the following benefits:
Hospitalizations

Hospital stays and surgeries
Fees (for the hospitalization ward, diagnostics, and others) are included
Pre-hospitalization and post-hospitalization (e.g. follow-up treatments, prescriptions, etc.)
Outpatient treatments

E.g. kidney dialysis, cancer radiotherapy, chemotherapy, and many more
Coverage for critical illness
Travel emergency

Emergency evacuation and repatriation (in the event of life and death situations, some plans may offer you overseas emergency medical coverage)
Dental and vision benefits
Maternity and newborn care
Local vs. International Health Insurance Plans
If you're a foreigner in Singapore, there are two kinds of insurance providers that will cater to you: local providers with their Integrated Shield Plans and international insurance providers.
These two types of providers have their own advantages and disadvantages, which will be detailed in the sections below.
Integrated Shield Plans by Local Providers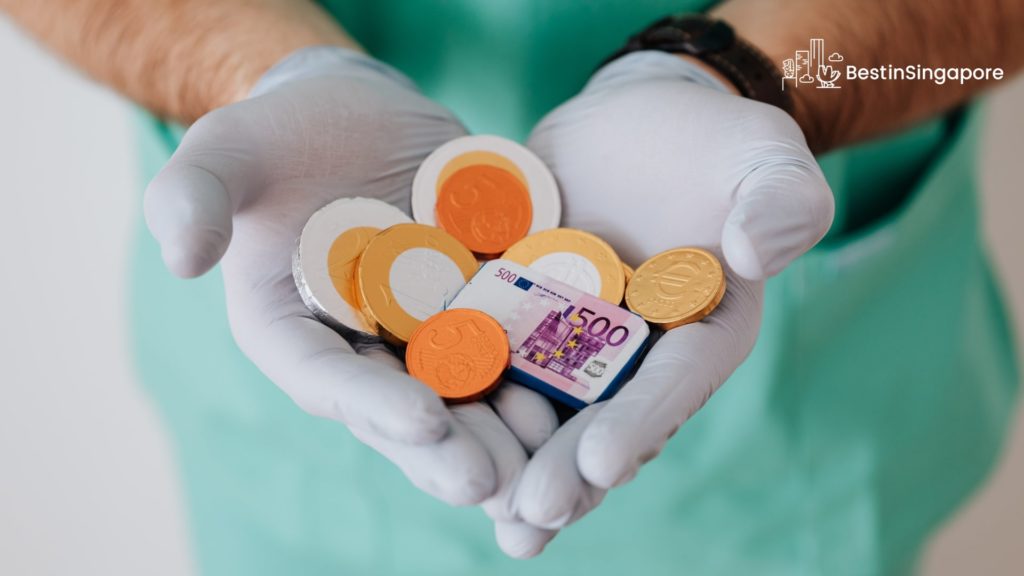 Simply put, an Integrated Shield Plan is what local providers offer to expats and foreigners in Singapore.
Some SCs and PRs also purchase this plan as a booster to their MediShield Life insurance. With an Integrated Shield Plan, they can have higher claim limits, additional coverage, and many more benefits.
The main advantage of Integrated Shield Plans for expats and foreigners is that they're a lot more affordable than international health insurance plans. They also have lower premiums, making them accessible for many expats.
However, they also have their own share of disadvantages.
You'll receive payouts from Integrated Shield Plans only if you're hospitalized.
Integrated Shield Plans don't cover add-on benefits, such as dental coverage, vision and screening, and maternity care.
Integrated Shield Plans usually have a required co-payment portion of at least 5%. If you want, you can purchase an add-on that caps annual co-payment amounts.
Some providers with Integrated Shield Plans will ask you to pay your healthcare provider upfront first before you get reimbursed.
Most Integrated Shield Plans are valid in Singapore only. So when you travel to other countries, you won't be insured.
International Health Insurance Plans
International health insurance plans are provided by a non-Singapore insurance provider. Most expats actually prefer international insurance plans simply because they offer more advantages:
With an international health insurance plan, you'll be able to enjoy a wide range of benefits, including dental, vision and screening, maternity and newborn care, and many more.
International insurance plans also provide more payouts—not just for hospitalization. As such, you can have a payout to see a GP or a specialist.
There's more flexibility with an international plan. You can choose to pay a higher premium if you don't want to pay any deductible, or you can opt for your preferred co-payment amount.
Many international insurance companies will pay your healthcare provider directly, making things simple and hassle-free for you.
International insurance plans also tend to provide coverage in many regions worldwide. The USA is usually excluded, but many companies allow you to include the country for an additional charge.
Because of the many benefits, it comes as no surprise that international health insurance plans are a lot more expensive than Integrated Shield Plans.
How much is expat health insurance in Singapore?
The cost of health insurance for expats in Singapore will depend on your plan and your provider. To give you an idea of the typical ballpark, here's a table with some of the common plans. 
Insurance Provider
Type of Plan
Coverage
Premium Per Year (in SGD)
AIA
Integrated Shield Plan
Basic coverage
405
Great Eastern
Complete hospitalization coverage
Claims-Adjusted Pricing (CAP), where the premiums you pay are determined by your claims experience during the assessment period
Income
Inpatient and outpatient hospital treatment expenses
900
Cigna
International Health Insurance Plan
• Worldwide except the USA

• 13,000 SGD annual deductible

1,764
Axa
• Asia

• 2,000 SGD annual deductible

• Co-payment of 20%

1,980
Bupa
• Worldwide except the USA

• 4,160 SGD annual deductible

2,064
How do you choose the best expat health insurance plan for you?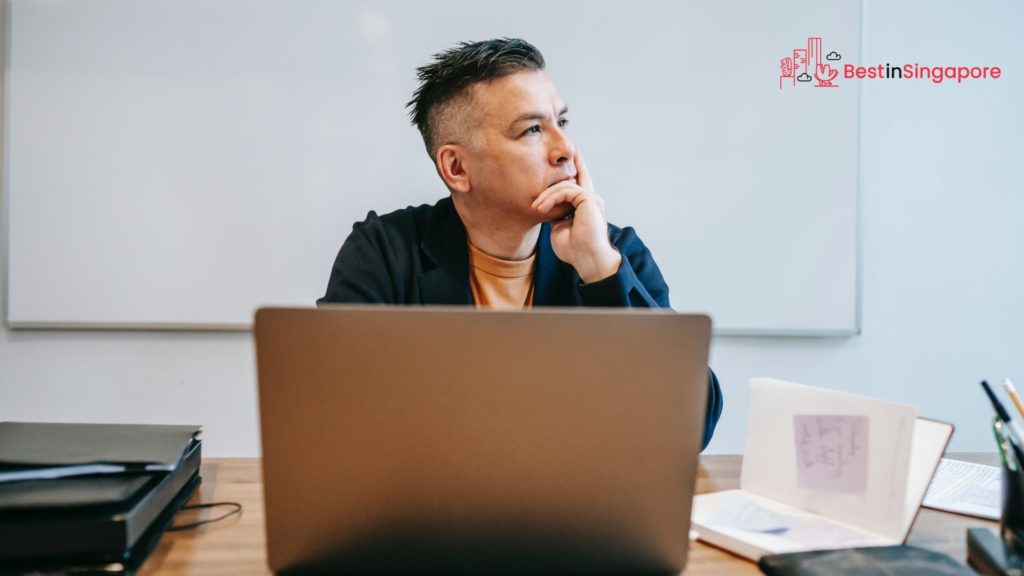 In order to choose the best health insurance plan for you as an expat, you need to consider the following factors:
Geographical coverage
Extent of coverage
Terms on out-of-pocket payments
Direct billing and claims process
Your specific needs
Price
Geographical Coverage: Singapore-Only or Worldwide?
As discussed earlier, one of the main differences between Integrated Shield Plans by local providers and international health insurance plans is the geographical coverage.
So when you're shopping for health insurance, you need to ask yourself: do you want coverage for Singapore only or one that lets you retain coverage if you travel to other countries?
The best way to answer this question is to examine your lifestyle. If you think you'll be staying in Singapore for a long period, then going for local providers is the smart move.
However, if you travel for a living, it's ideal to look at international insurance plans.
Extent of Coverage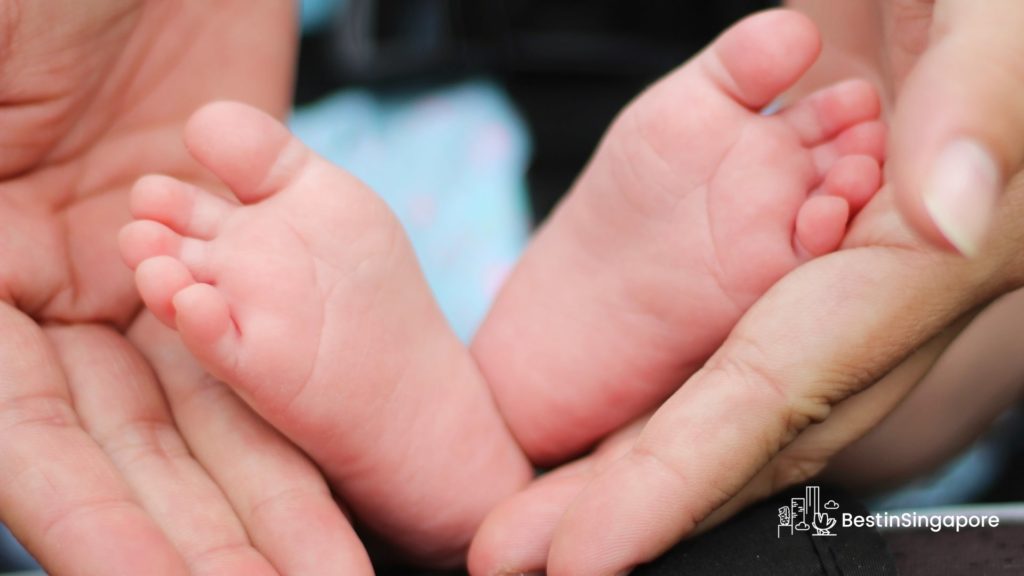 Most health insurance plans for expats offer basic coverage, which is essentially inpatient services only. If you think basic coverage is enough for you, feel free to purchase the plan at its lowest premium.
But if you want to feel truly safe and insured, you might want to choose a plan with additional coverage, such as outpatient services and coverage for critical illnesses, and maternity and newborn care.
Do take note that if you do select a plan with more coverage, you'll have to pay a higher premium than a basic health insurance plan.
Terms on Out-of-Pocket Payments: Deductibles and Co-Payment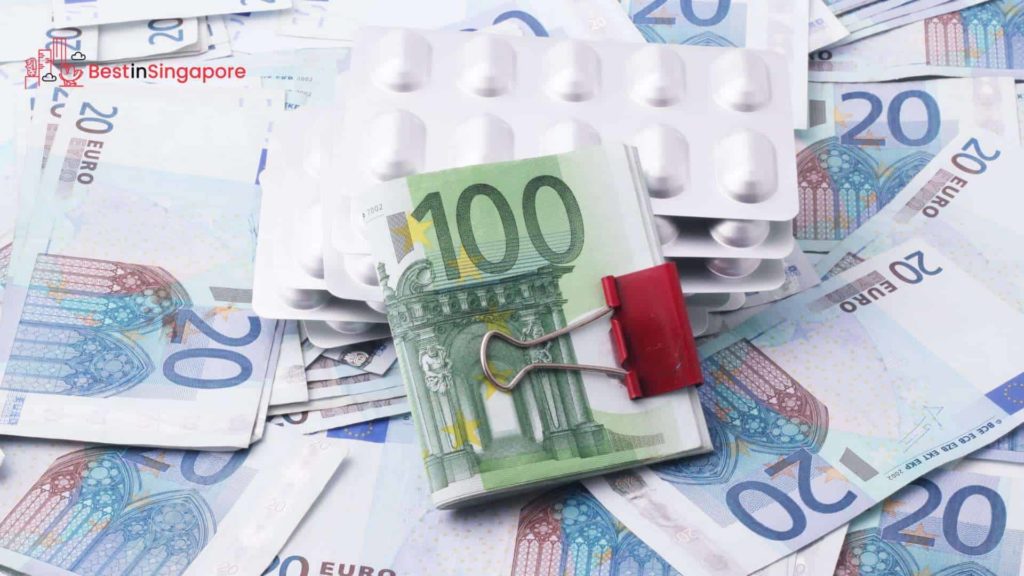 In addition to a premium, which is the amount that you have to pay every year, health insurance plans have two other costs you have to pay. These two costs are deductible and co-payment. 
The deductible is the amount you need to pay on your own—out of pocket—before your insurance starts paying for your bills. Meanwhile, co-payment refers to the amount you need to pay for the cost of a covered treatment.
Co-payment follows the payment of the deductible, and it's usually depicted as a percentage of your share of the costs.
It's possible to have an insurance plan with no deductibles and co-payment if you just want to pay one time and not worry about extra costs. But it will cause your premium to rise, so keep that in mind before making a decision.
Another important insurance-related term you need to know is "limits and exclusions," which refers to any condition, treatment, or circumstance that isn't covered by your plan. Because of this, you'll have to shoulder the costs themselves.
To ensure you'll get the best insurance for your needs, you really have to read through the terms and conditions. If you have any questions, feel free to ask your personal health insurance advisor for clarification or more information.
Direct Billing and Claims Process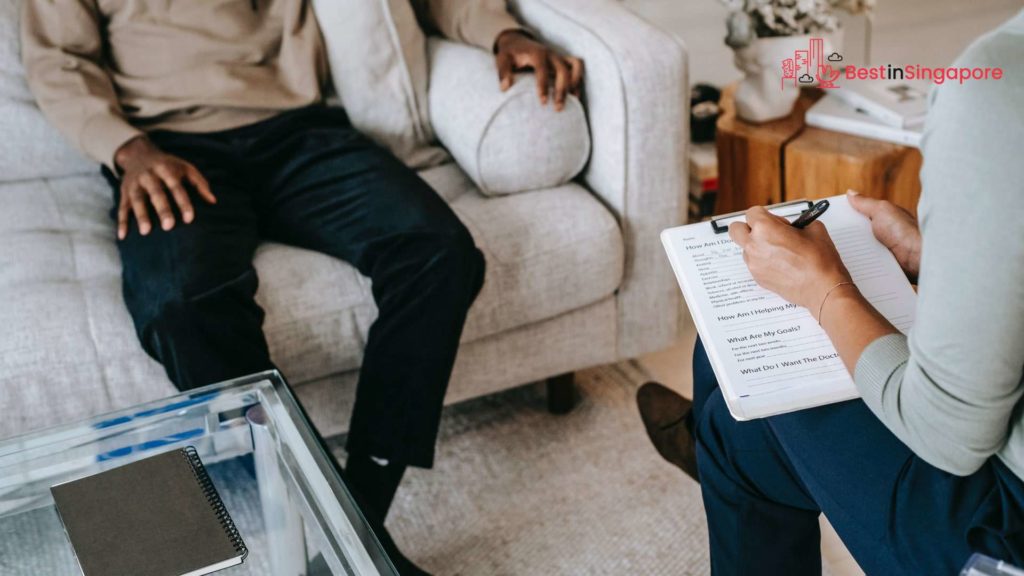 It's not a speedy process when you try to use your insurance. Most of the time, you have to go through lots of paperwork and bureaucracy just to prove you received medical treatment and are now asking for assistance from your insurer.
If you'd like to skip through the hassle and stress, you might want to look into how certain insurance companies handle the billing and claims process.
There are many insurance companies with a straightforward process—the hospital will directly bill your insurer, and they will pay your bills. Purchasing a plan from one of them is the ideal move.
Your Specific Needs
Another thing worth considering is your personal health status. Do you have a pre-existing condition that needs medical attention regularly?
If the answer is yes, then be sure to shop for insurance plans that cover all the medical treatments and expenses you need for your condition.
Price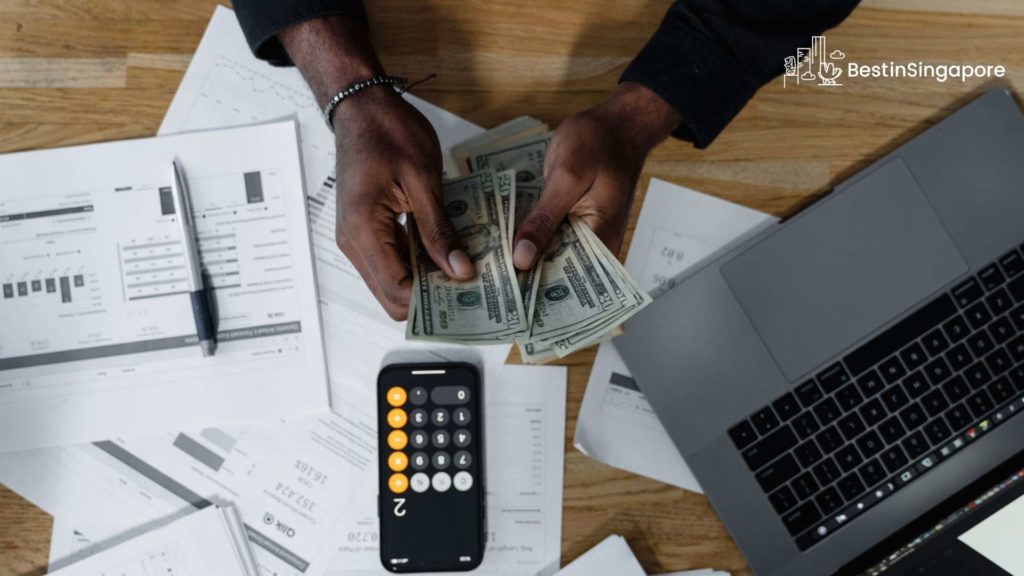 When it comes to health insurance, it's not recommended to judge the plans based on price alone. This is simply because many of the plans with low price tags don't offer as many benefits, rendering them practically useless.
That said, not everyone can afford plans with higher premiums. So to solve this dilemma, you need to be thorough and really examine all the plans available.
Compare their prices and their medical coverage and benefits. Look at their deductibles, co-payments, and exclusions.
Once you've done a rigorous evaluation and asked your insurance advisors all the important questions, you'll be ready to make the selection.
FAQs about Health Insurance for Expats in Singapore