How often do Singaporeans eat fast food?
A 2018 Nielsen survey found that more than half of Singaporeans eat out at least once each week.
To say that Singaporean food is healthy won't be a realistic statement. Singaporeans have had a long love-hate affair with fast food dating back to 1968 with the launch of the first A&W restaurant.
Let's take a closer look at Singaporean's fast-food consumption.
Is fast food popular in Singapore?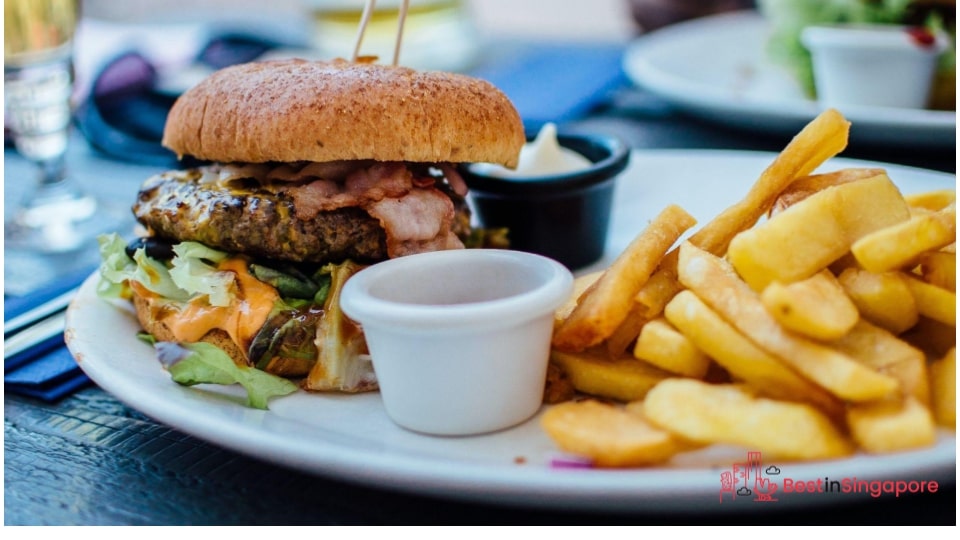 Fast food is popular in SG if literal receipts are anything to go by. Fast food consumption in Singapore has generated S$1.1 billion in operating receipts.
This figure was just for 2016's operations alone.
Singaporeans' love for pizza, burgers, ice cream, and other fast-food fare has resulted in rising obesity and diabetes rates among the population. There are also long queues when new fast food joints open in Singapore, with people lining up for hours.
So yes, fast food is quite popular in Singapore. Here are some facts and figures that support this statement.
There are 136 McDonald's branches in Singapore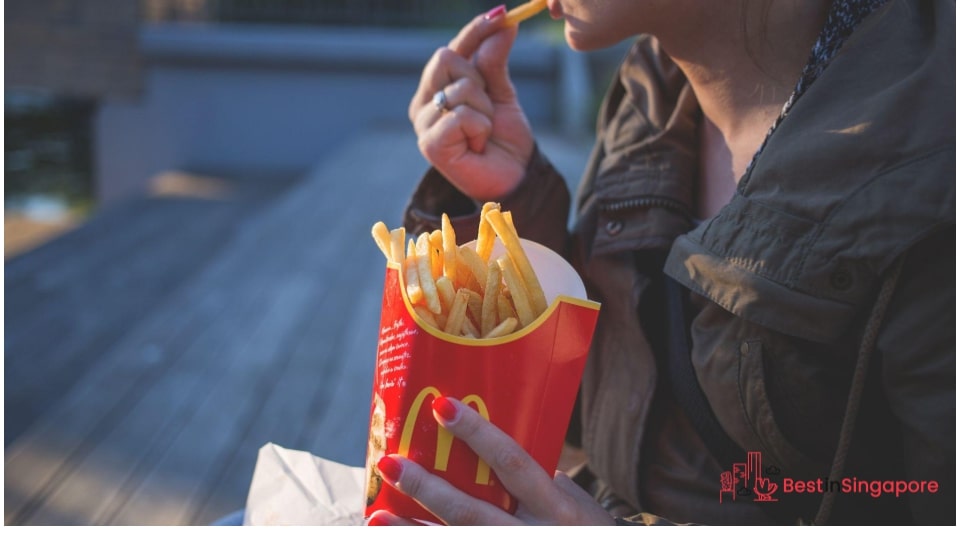 Though there are now many other options for them, McDonald's remains to be one of Singapore's favourite places to get burgers, fries, and desserts.
It's reliable, familiar, and gives hungry tummies that quick fix with tastes, textures, flavours, and prices people are used to.
If you need further proof, there are currently 136 McDonald's outlets all over Singapore. Aside from the usual deep fryer fare and burgers, there are also 49 McCafes where you can get your quick coffee fix and other cafe offerings.
McDonald's in Singapore also strives to match Singaporeans' tastes by introducing products unique to the country, such as the Nasi Lemak Burger and the Prosperity Burger.
By 2018, 55% of Singaporeans were dining out weekly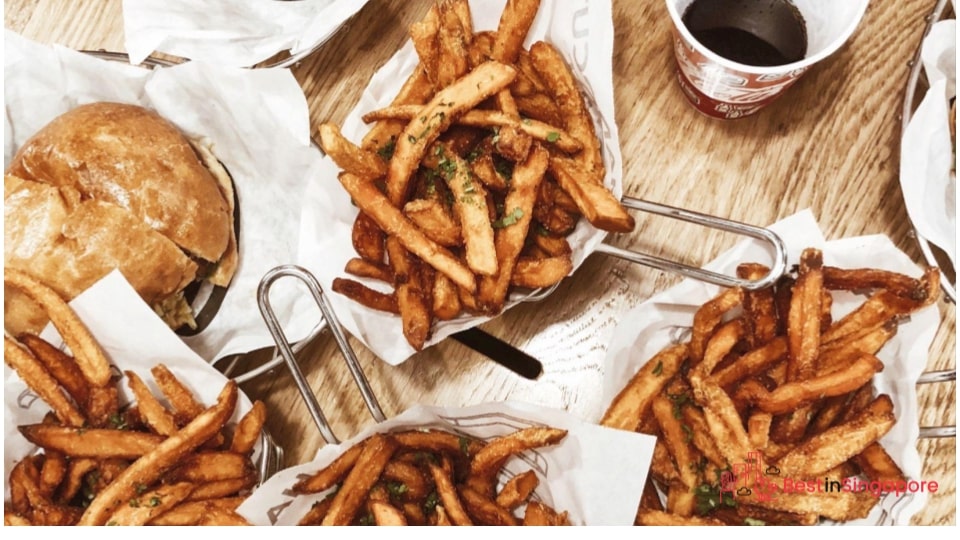 Over half the Singapore population have been dining out on a weekly basis, as revealed by a 2018 Nielsen survey. 55% of Singaporeans choose to eat in restaurants rather than what's prepared at home.
In 2021, 7 out of 10 Singaporeans also relied heavily on food delivery services in Singapore since they couldn't go out to eat. In fact, 80% of the survey respondents reported ordering out more than ever before.
This underlines how convenience plays a big part in how Singaporeans eat and prefer their meals to be served, no matter the circumstances.
Fast food is almost as affordable as hawker fare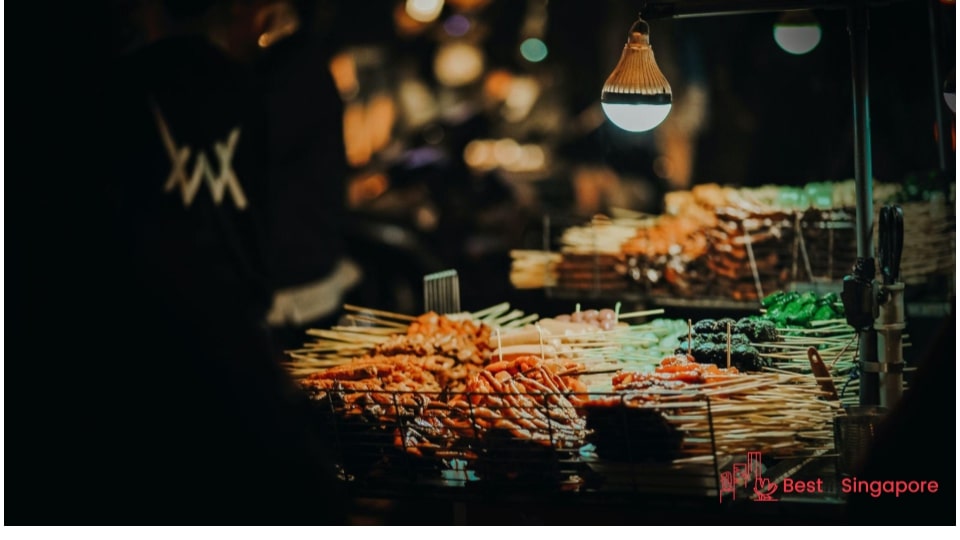 While Singapore is considered an expensive place to live overall, its hawker centres and affordable food stalls make it a great foodie destination for those on a limited budget.
But this positive side to eating in Singapore also has negative connotations. Healthy foods cost considerably more than fast food, with the latter having almost the same prices as hawker fare.
And with fast-food outlets like McDonald's and KFC getting 40% and 13% of the fast-food market share respectively, it looks as though these Western chains are here to stay.
Fast food consumption is higher among younger Singaporeans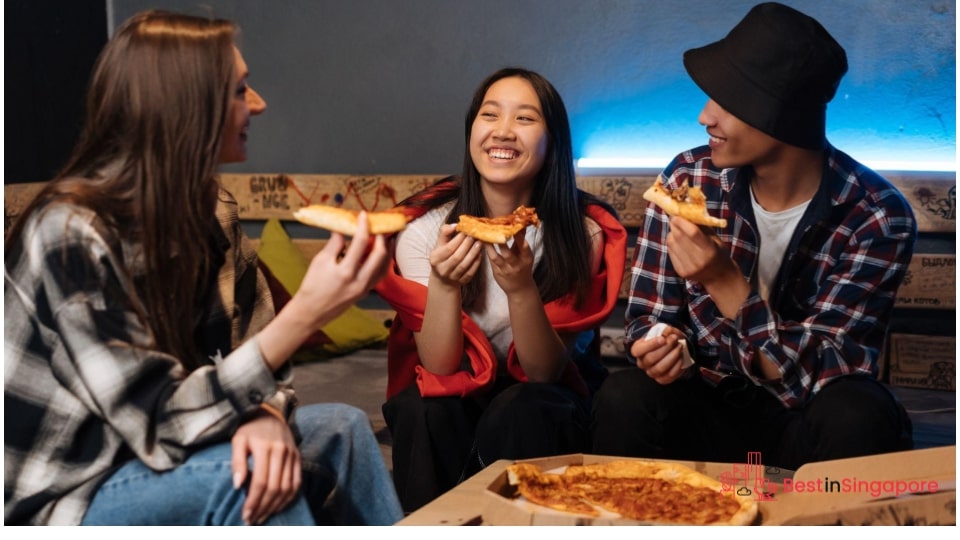 A Cambridge University Press study revealed that fast food consumption in Singapore is most prevalent among young adults as well as those in the middle-education and high-income levels.
For teens and adolescents, the taste, texture, and the way the fast-food chains brand themselves have become their main attractions. This is in spite of the menu having food that dentists don't want people to eat.
Convenience is also a big selling point among busy professionals and students, even though fast-food ingredients aren't recommended by nutritionists as part of a healthy diet.