What's in a typical Singaporean diet?
Being considered a top foodie destination, Singapore has had its fair share of scrutiny by critics and ordinary people. Because it's such a diverse culinary melting pot, many wonder what's in a typical Singapore diet.
The answer isn't as clear-cut or simple as one might wish it to be. But we'll try our best to paint a clearer picture with this post.
What do Singaporeans eat daily?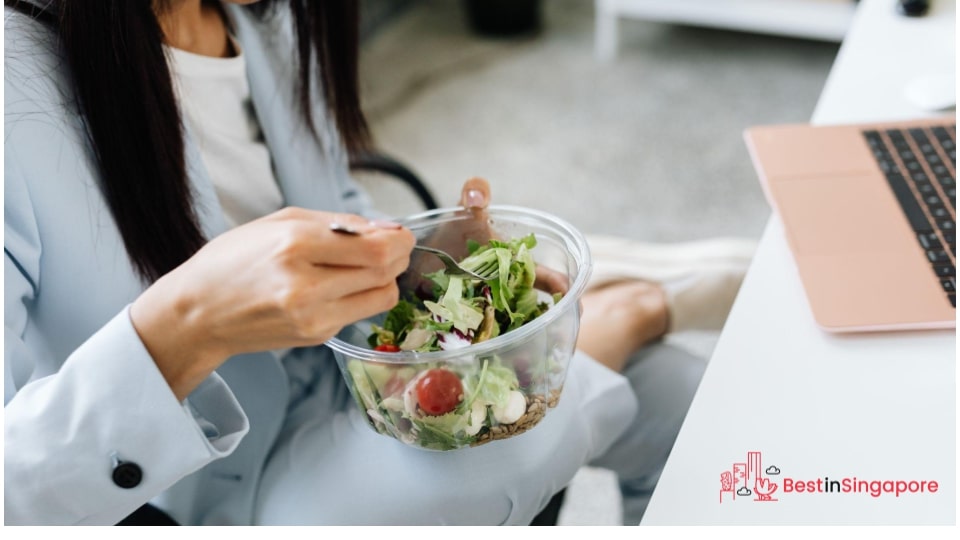 With many ingredients, spices, and cultures contributing to a Singaporean meal, there's no danger of food being bland here. Thus, these factors contribute to a typical daily Singaporean diet.
But is Singaporean food healthy overall? Again, the answer is it depends.
There are plenty of ways that Singaporean food can be cooked, including deep frying and steaming. We'll investigate this some more in a bit.
Aside from the way they're prepared, though, Singaporeans do have some go-to food for their daily meals, which will be illustrated in the following sections. 
1. Toast with Kaya for Breakfast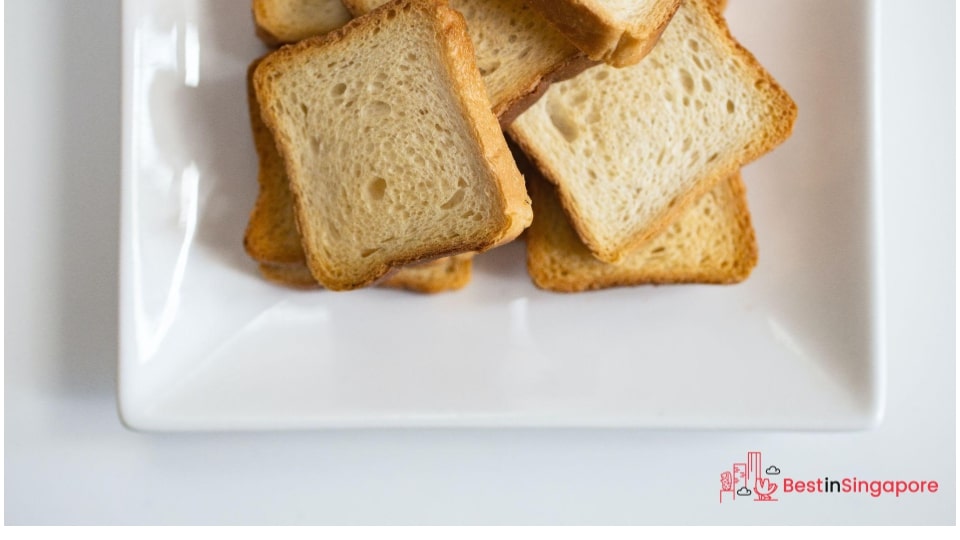 Toast is typically bland on its own, but trust Singaporeans to level it up for breakfast with kaya. This is a type of jam with sweet coconut and egg-based flavour.
A lot of Singaporeans also like their coffee sweet, thus adding condensed milk to their cups. But to add something savoury, soft-boiled eggs can also be served with the first meal of the day.
Another form of popular breakfast carb in Singapore is roti prata, which is an Indian flatbread that can be eaten with either sweet or savoury dips or spreads. 
2. Hawker Centre Fare for Lunch or Dinner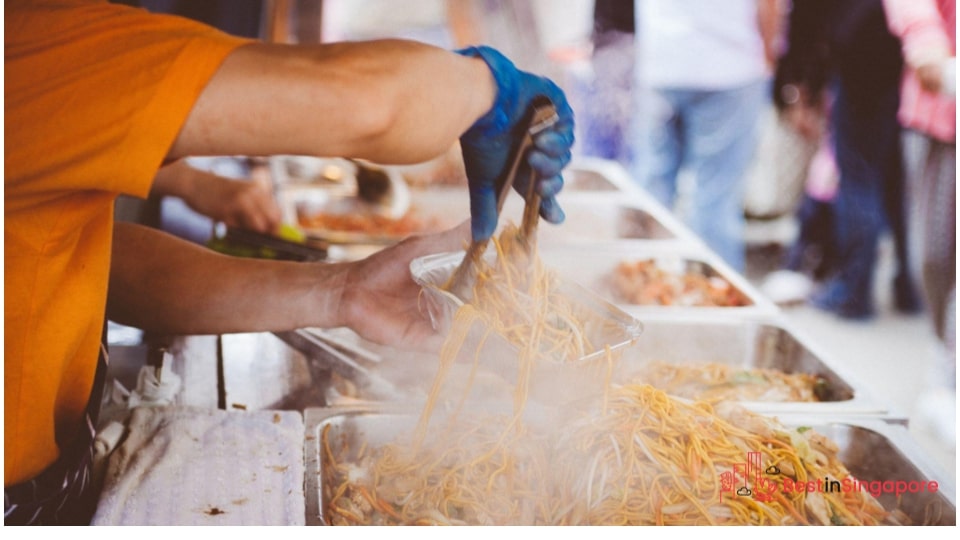 Because it's cheap, filling, and tasty, many Singaporeans flock to hawker centres and stalls to eat their lunch meals. These centres offer everything from street food-style meat on skewers to delicious Peranakan food.
The simple and no-nonsense manner with which hawker fare is served makes it appealing to busy people who need to be back at work or in school when the lunch hour is over.
And in the manner of an affordable buffet, hawker centres present a good range of food options to give even those on a strict food budget a lot of choices for their next meal.
3. Rice, Curries, or Noodles for Supper
Suppertime in Singapore is usually served late at night. This is especially true on weekends when people can indulge in richer food and wake up later the following day.
But what do Singaporeans eat for supper?
The top choices usually involve rice, curries, or noodles. That's why a lot of Chinese restaurants are open late at night to accommodate hungry tummies who've been out partying or capping a long workweek.
Curries are also quite popular, whether it's Japanese, Indian, or Thai. They're yummy and versatile enough to eat with rice, noodles, and even bread.
4. Stir-Fried, Deep-Fried, Stewed, Steamed, or Slow-Cooked Food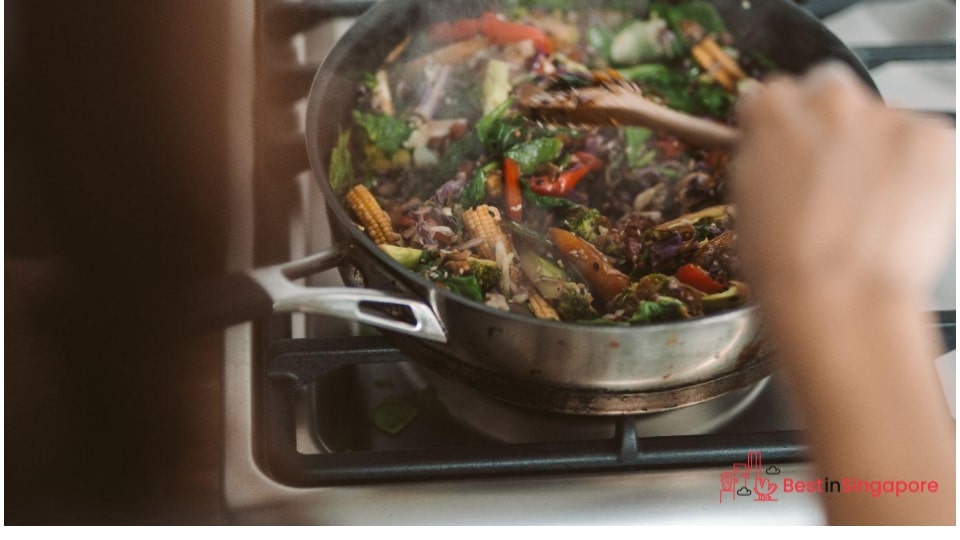 A Singaporean's best kitchen weapons would include the frying pan and the slow cooker. That's because, between these two cooking implements, there are already dozens of dishes you can whip up.
With some protein, vegetables, carbs, and a lot of spices, you can stir-fry, steam, slow-cook, or deep-fry a delicious dish. Peranakan, Chinese, Malay, and Indian cuisine typically use these methods of cooking for daily meals.
So if you want some stir-fried noodles, fish head curry, beef rendang, and other tasty dishes, expect them to start and end with either a frying pan/wok or a slow cooker.
5. Fast-Food Fare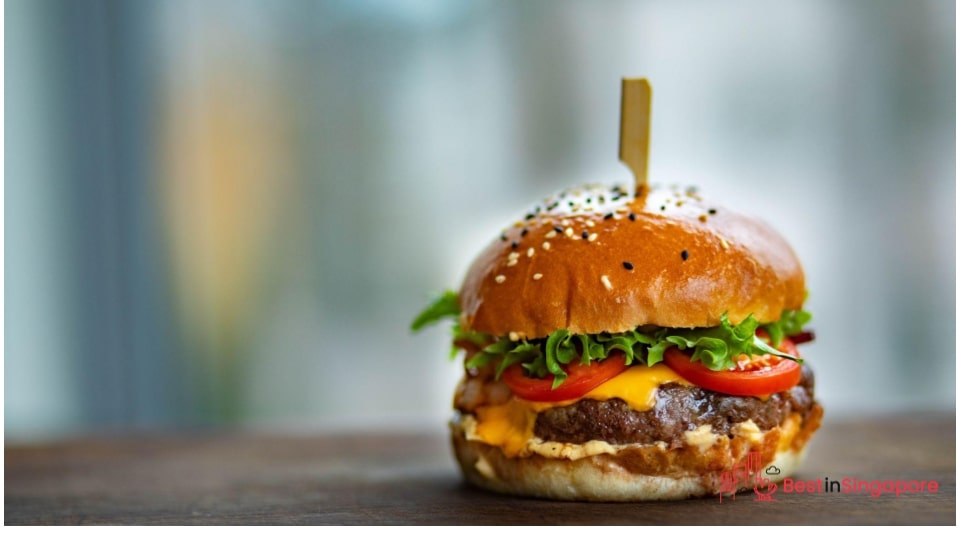 Singaporeans also love fast food, which usually comes in the form of burgers, pizzas, fries, and other similar fares. 
Some of these outlets, like McDonald's, also introduce products that use Singaporean spices and cooking techniques to match the locals' palates.
They're at the lower end of the healthy eating spectrum, though. That's why concerned organisations like the Singapore Nutrition and Dietetics Association and the Ministry of Health often caution Singaporeans against eating too much fast food.