What do Singaporeans eat for dinner?
Ever wondered what Singaporeans typically eat for dinner? Wonder no more because today's post will shed some light on this tasty matter.
Of course, there's no uniform meal for every Singaporean dining table because of the different culinary influences here.
But there are some popular dishes that often make it to Singapore's regular dinner menu, which we'll show you in the following sections.
What is Singapore's main dish?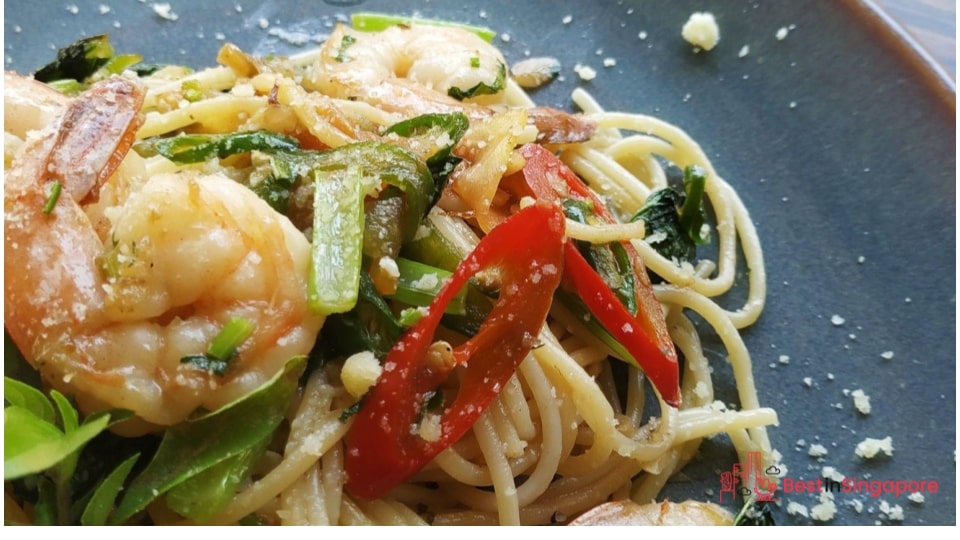 Singapore's main dishes are ones that best represent its cultural melting pot. They're usually in the form of Peranakan food, which are delicious fusions of Indonesian, Malaysian, and Chinese flavours.
But other dishes from various cultural influences also make it to a local's go-to dinner meal. Let's take a closer look at some of the most popular ones below.
1. Hainanese Chicken Rice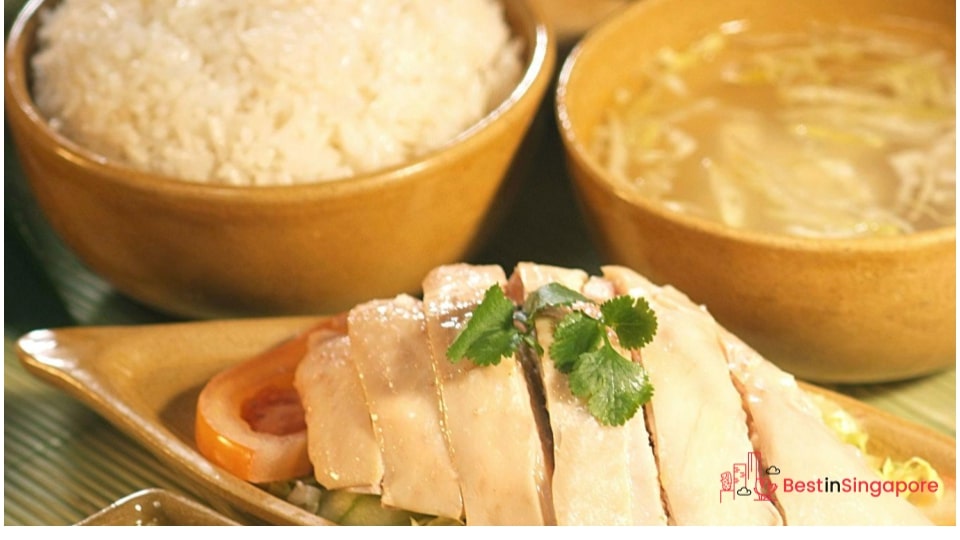 One of the best things about living in Singapore is getting to sample what buffets have to offer. There, you can have your fill of your favourite Singaporean dishes like Hainanese chicken rice. 
This satisfying comfort food is especially tasty on cold rainy days, though any occasion to eat it is always welcome.
Served with rice cooked in chicken stock and several spicy dipping sauces, it's a go-to meal to cap off the end of a long day.
2. Bak Kut Teh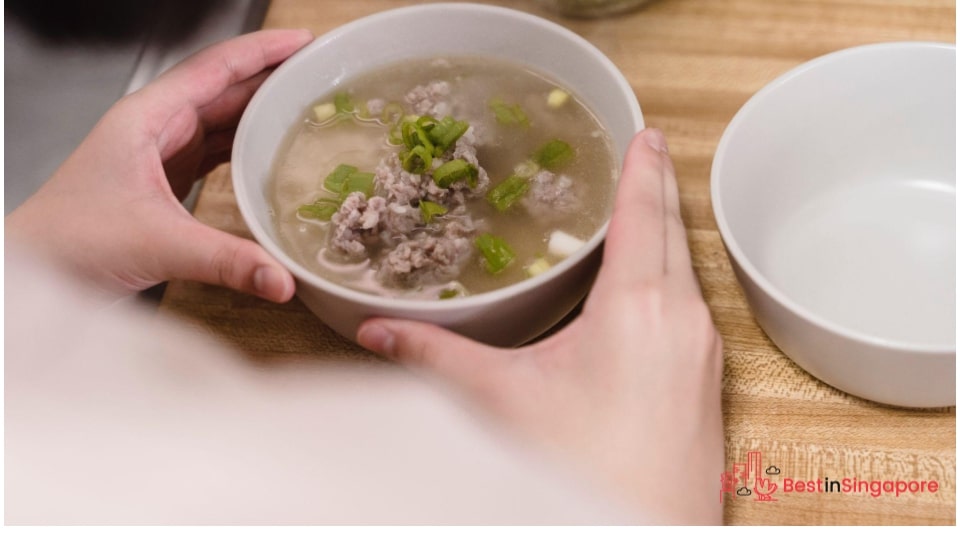 Bak kut teh roughly translates to "meat bone tea," but it doesn't quite describe why Singaporeans love this particular dish so much. It's a broth-based dish with a soup that ranges from clear to cloudy and peppery.
It's such a sought-after dish that some Chinese restaurants and eateries that serve them have gotten international culinary commendations for their bak kut teh recipes.
It's a hearty and simple dish that is best eaten with rice and is especially good on cold, rainy nights in Singapore.
3. Chilli Crab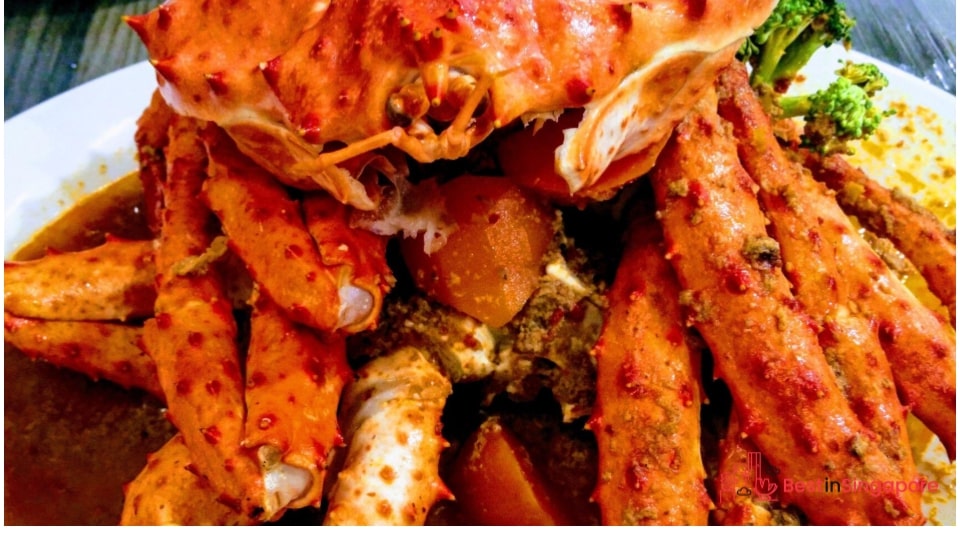 If you want to witness just how heartily Singaporeans eat, make sure to watch them while eating chilli crabs. It's a delectable dish that will have most people eating with ten fingers (and a whole lot of appetite!).
Chilli crab can be ordered at the best seafood restaurants in Singapore. It's a true Singaporean dish you can't find elsewhere, and it's cooked with tomato paste, chilli sauce, sambal, and egg.
It's best eaten with rice and ladled with a generous serving of the chilli sauce (preferably paired with a cold drink, too). 
4. Laksa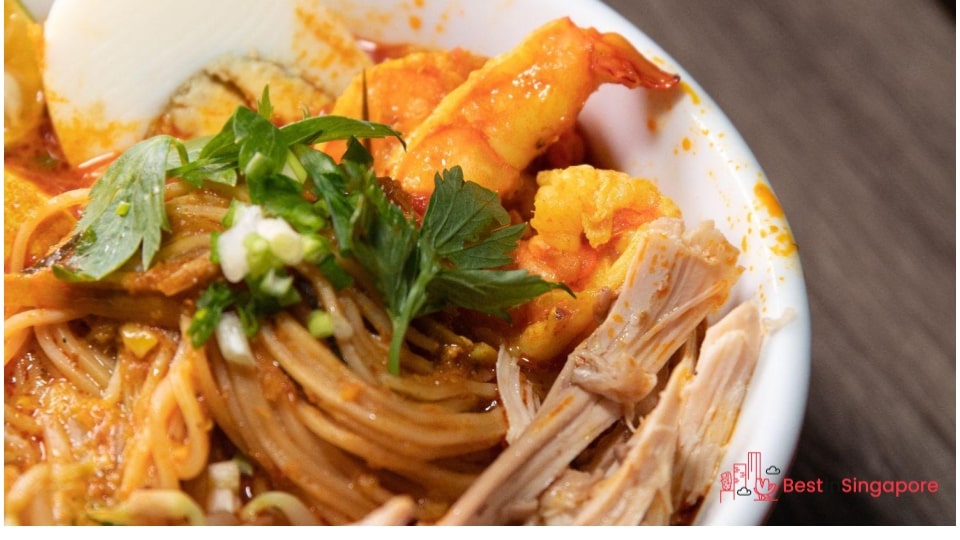 Slurping laksa means enjoying every last drop of it. So even though it will probably not make it to a romantic dinner (even with an adult bib) menu, it's the kind of comfort food that can make you feel better after a long day.
Laksa is made of rice noodles in a coconut curry soup. You can add your favourite protein such as chicken, shrimp or other seafood, eggs, or fish cakes to make it a complete meal.
And here's great news for plant-based eaters: laksa can be served in a vegetarian version! Tofu and other vegetables can be added for extra texture and flavour.