Makan 101: All You Need to Know About Singapore Food Culture
There's no better way to explore and discover Singapore than to immerse in the island nation's culinary culture. Don't let Singapore's size fool you; the food culture has way more than what meets the eye!
In our guide, we'll walk you through important details about Singapore food culture like eating habits, staples, food festivals, and even a few fun facts to help you eat like a local!
What is Singaporean cuisine?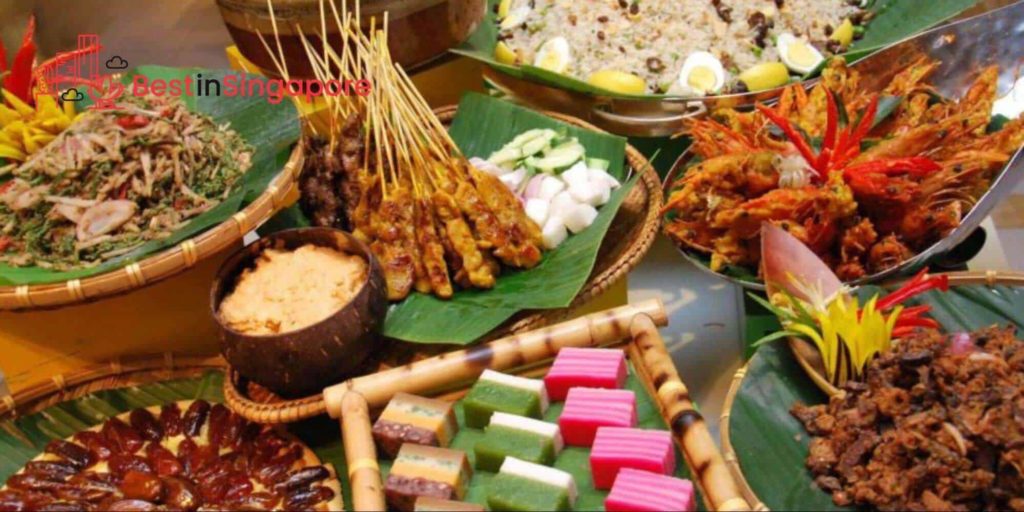 Known for its vibrant flavours and unique fusions, Singaporean food culture mainly reflects the nation's multiculturalism. Singapore's ethnic diversity and heritage directly influence its culinary tradition.
Much of Singapore's cuisine is influenced by Chinese, Indian, Indonesian, Peranakan, Malay, and Western culinary practices and traditions, which are all quite evident in most of the nation's popular dishes and staples.
Common Practices in Singaporean Food Culture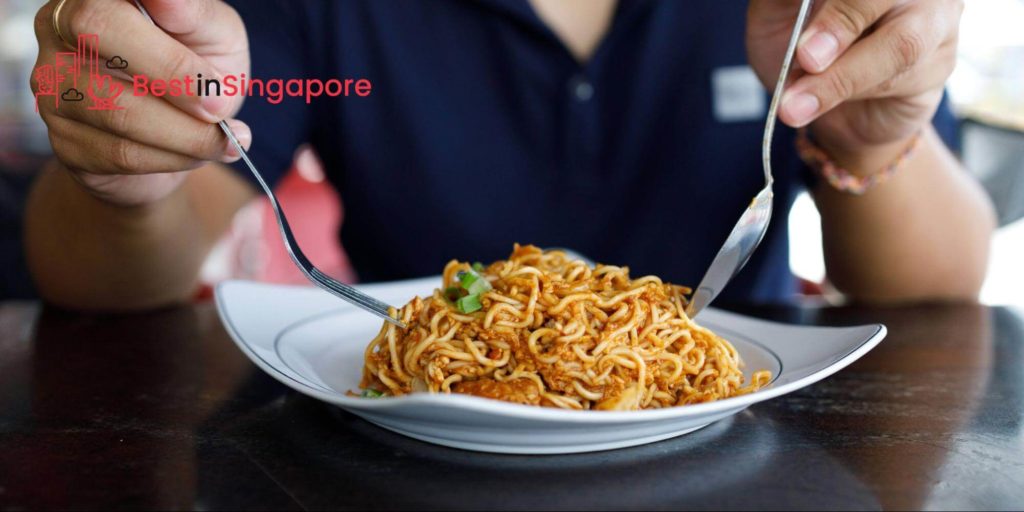 1. Reserving Seats
Even though Singapore's cuisine is widely available thanks to hawker centres and zi char stalls across the island, there's no stopping people from all over the world to flock the island's raved-about restaurants.
Thus, the practice of reserving seats is very common in Singapore. In fact, it's common for locals to "reserve" tables at hawker centres by leaving small personal items on tables, allowing them to visit and buy food from stalls.
The practice is known as "chope-ing." So, don't get too upset when you find random tissue packets on tables!
2. Queueing
If you think Singapore can't get any more disciplined thanks to its strict laws, locals queueing at food stalls or restaurants may prove you wrong. Etiquette when queueing is strictly followed among the locals, so you better be patient when you're in line!
Most, if not all, Singaporeans can be found waiting in long lines for their turn at hawker stalls, restaurants, and shops. They don't mind the long wait for a good meal, but they will definitely call you out if you try to skip the line!
3. Eating Out
There's no denying that Singaporean food is good, and at most times cheap, so it's also not surprising that many locals tend to eat out instead of cooking at home.
If circumstances don't allow for dining out, food delivery is a popular choice too. Most restaurants and hawker centres offer islandwide delivery, so it's not hard to enjoy good food from the comfort of your own home.
4. Drinking from Plastic Bags
Say goodbye to styrofoam and plastic cups because the locals love to drink from plastic bags instead!
And no, it's not weird at all! In fact, it's pretty convenient to carry around drinks in plastic bags, especially if you're on the go and don't want any spillage.
If you find a local street vendor sporting bagged drinks, try it out for yourself!
5. Eating Breakfast
Singaporeans love breakfast, and frankly, they take it seriously. Locals enjoy kaya toast, hot noodle soup, or hearty rice meals as early as sunrise!
It's the most important meal of the day, and in cases where time is of the essence, locals won't hesitate to eat their breakfast on the go!
6. Snacking on Street Food
Street food is essential in Singapore's food culture, and you can find a street vendor selling sweet and savoury delicacies in almost every neighbourhood in Singapore!
Popular street food snacks are roti prata, curry puffs, satay, and fish balls. Snack time is considered an integral meal of the day, so don't miss out on your chance to fill your tummy when a street vendor passes by!
Singaporean Food Festivals and Events
1. Singapore River Festival
— From singaporeriverone
The Singapore River Festival highlights the island's vibrant art, food, and entertainment scenes and lasts for three days along the Singapore River.
The festival transforms the riverside into a venue of art shows, installations, food stalls, and musical performances.
Locals and foreigners flock to Robertson Quay, Boat Quay, and Clarke Quay for three days of riverside clubbing, dancing, and dining. During the festival, the city doesn't sleep.
2. Singapore Food Festival
— From singaporefoodfestival
The Singapore Food Festival is not just one big event that showcases the very best gastronomical creations Singapore has to offer but a celebration of Singaporean flavours, culinary heritage, and creativity.
It's a festival made for foodies all over the world! With multiple showcases of local delicacies, the festival lets you explore mouth-watering homages from renowned chefs all over Singapore.
You'll want to keep your appetite on a high when the festival comes around every year. Some well-loved hawker stall owners and Michelin-starred chefs serve both traditional and modern dishes.
3. Singapore Coffee Festival
— From sgcoffeefest
For coffee lovers out there, this festival is for you! The Singapore Coffee Festival celebrates the coffee culture of Singapore and is quite well-known internationally.
Every year, the festival brings together coffee enthusiasts from all over the world for a week of coffee appreciation, workshops, masterclasses, and tasting. Locals and tourists get to explore different types of local and international coffee flavours.
The festival is also a popular hotspot for networking amongst cafe owners and suppliers. Of course, if you've never heard of kopitiam before, the Singapore Coffee Festival is the best event to learn all about the unique coffee culture in Singapore!
4. World Gourmet Summit
— From worldgourmetsummit
If you've participated in the Singapore Food Festival and loved it so much, you're probably going to enjoy the World Gourmet Summit too.
It's another annual festival that highlights the very best of international cuisines, with a special nod to Singapore food culture.
The World Gourmet Summit invites the best chefs from select countries and Singapore to showcase their signature dishes. Attendees get to witness top culinary skills and taste new flavours.
The festival also hosts the annual World Gourmet Summit Awards of Excellence, which recognises shortlisted restaurants and chefs with awards like Restaurant of the Year, Chef of the Year, and the Service Excellence Award.
5. Singapore Cocktail Festival
— From sgcocktailfest
Got a palate for bubbly drinks? The Singapore Cocktail Festival celebrates the cocktail and bartending industry with month-long parties, networking events, and bar crawls for all participants and guests.
There's music, dancing, and, of course, drinking involved, so partygoers anticipate the event every year!
Lots of bars and clubs launch promotions and spirit-tasting events, so if you're looking for where to get the best cocktails (Singapore Sling, anyone?) in the city, this is the festival for you!
The Singapore Cocktail Festival also aims to elevate Singapore's lifestyle and entertainment culture by putting together one of the largest social gatherings for cocktail enthusiasts around the world.
6. The Great Singapore Sale
— From edlslrs_sg
While the Great Singapore Sale isn't primarily focused on food, the festival places great importance on the culinary traditions of Singapore by including local restaurants and food stalls in the biggest retail event in the country.
Here, shopaholics not only indulge in retail therapy but also enjoy huge discounts on food, clothes, home decor, and so much more!
It's a highly anticipated event every year, so Singapore's biggest shopping districts are often packed with people during this time.
That said, the event is often attended by small businesses to promote their products and dishes. It's an exhilarating way to support local, too!
What defines Singapore's food culture?
1. Herbs and Spices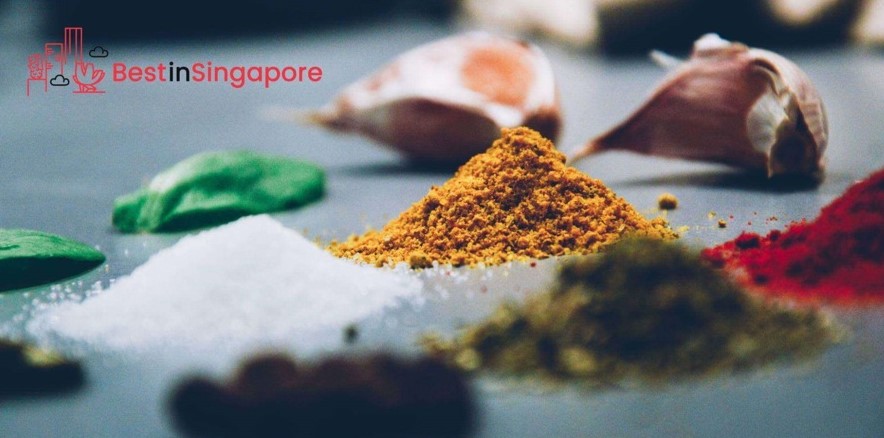 Spicy dishes in Singapore's culinary tradition date back hundreds of years ago when Singapore played a vital role in the Spice Trade.
With the tiny nation's central location between the trade routes for hundreds of years, it's no wonder that herbs and spices from Indonesia and Malaysia and the influences of the Americas, China, and Europe left a deep-seated impact on Singaporean culinary tradition.
The laksa plant, coriander, and ginger are all prevalent herbs and spices in Singaporean dishes.
We also can't forget to thank the country's hot and humid weather that allows for the cultivation of peppers and chillies. Because of this, a lot of iconic and uniquely Singaporean dishes are spicy, like chilli crabs and laksa!
2. Noodles and Rice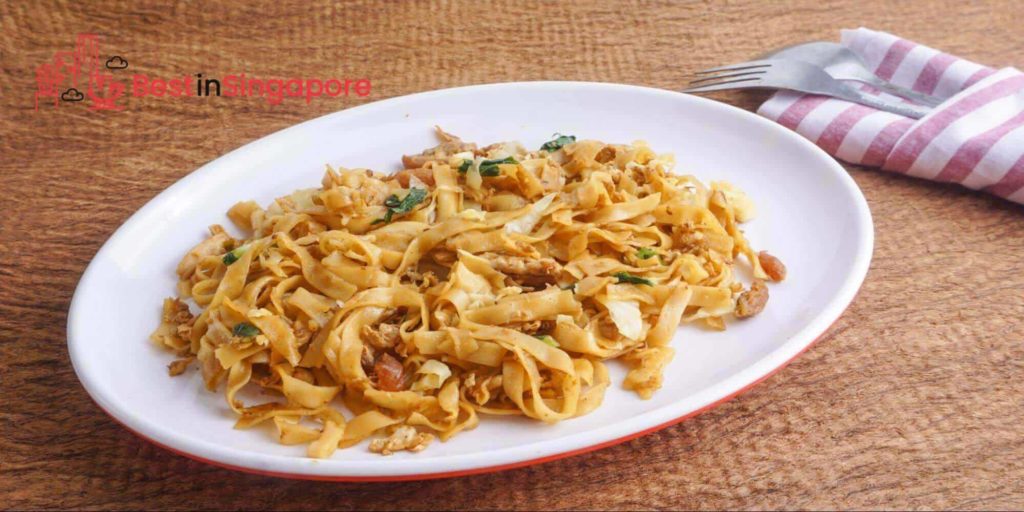 Rice and noodles are staples in Singapore, much like other countries in Asia. They're greatly incorporated into almost every meal of the day.
Singaporeans generally enjoy rice and noodles with various toppings like meat and vegetables. Many restaurants or food stalls offer customers the option to eat their meats with either rice or noodles.
Both are popularly enjoyed fried, with fried rice being commonly served in many Chinese restaurants in Singapore. Noodles, on the other hand, are also enjoyed in soups or thick pork or beef broths.
3. Hawker Centres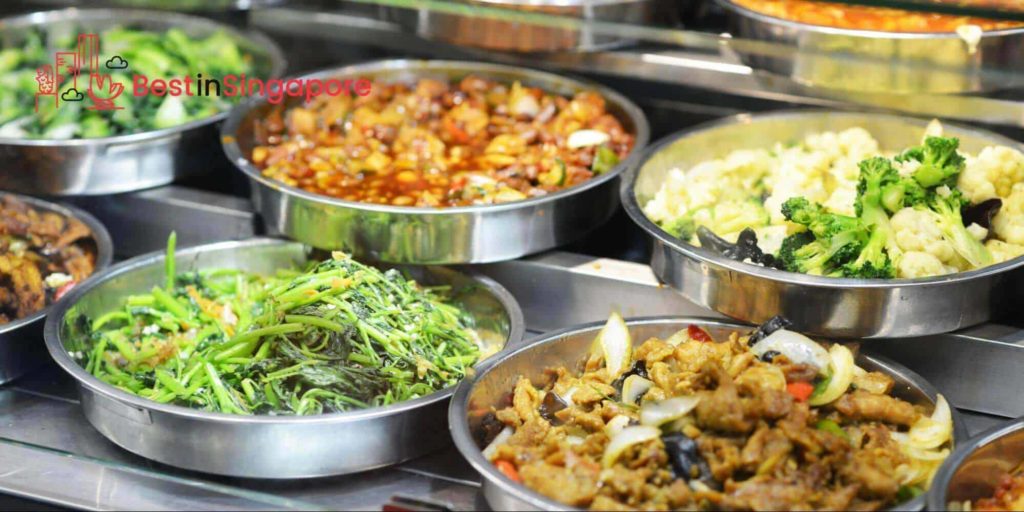 Hawker centres are another integral part of Singaporean food culture and are unique to Singapore's culinary identity. They are small stalls in complexes (usually open-air and next to each other) that serve a wide variety of dishes.
Hawker centre food is affordable and very accessible, and you can find them in almost every district in Singapore.
Food choices are usually Chinese, Malaysian, Indonesian, and Singaporean.
Also, don't forget the queueing etiquette and chope-ing method when you visit a hawker centre. You've already gone so far to visit where locals eat, why not eat like a local, too?
4. Kopitiam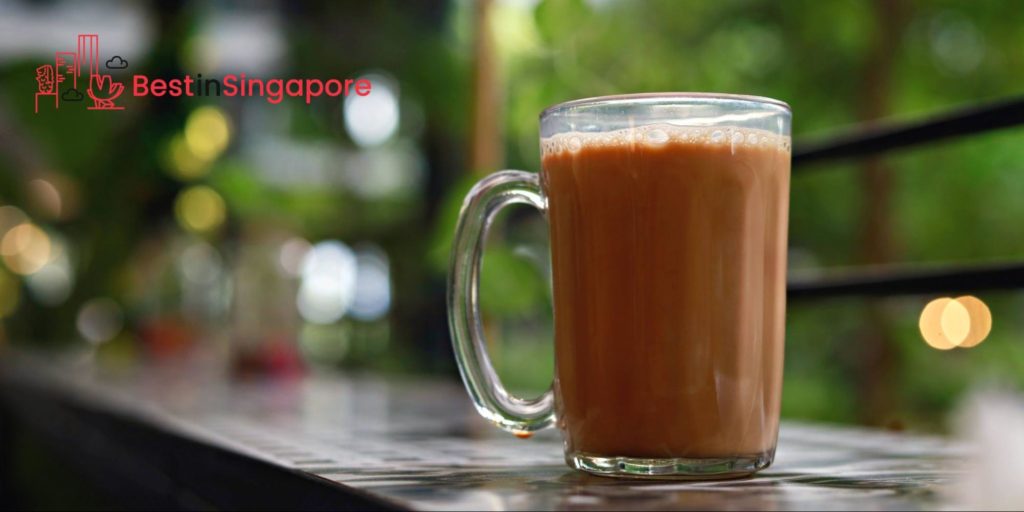 Kopitiam translates to "coffee shop" and is a term used to describe small coffee shops or eateries in shopping malls or by the streets.
Kopitiams usually serve traditional coffee and tea with various Singaporean snacks or pastries like kaya toast. Teh tarik, meaning "pulled tea," is a frothy and milky tea drink that is commonly served in kopitiams.
Kopitiams are also common in Malaysia and are the preferred meeting points for Singaporeans and Malaysians.
5. Seafood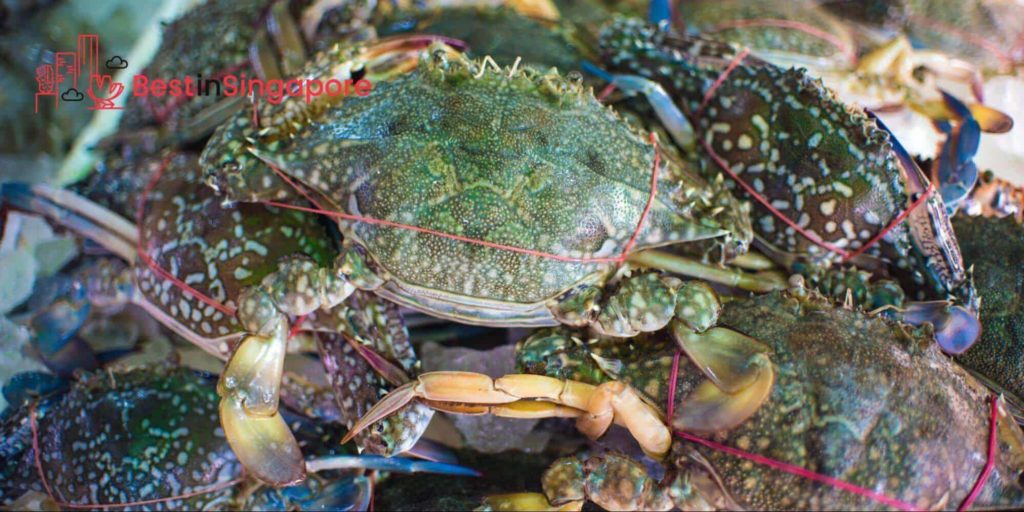 Thanks to Singapore's coastal location, access to fresh seafood is easy in almost every part of the island.
One of the most popular seafood dishes in Singapore is the chilli crab. The sweet, spicy, and savoury dish is often served in hawker stalls or eateries along the beaches in Singapore.
Also, Singapore's seafood dishes are internationally recognised, so it's not hard to miss out on a good seaside meal on the island because they're very popular and sought after by locals and tourists alike!
Top Singaporean Dishes to Try
1. Hainanese Chicken Rice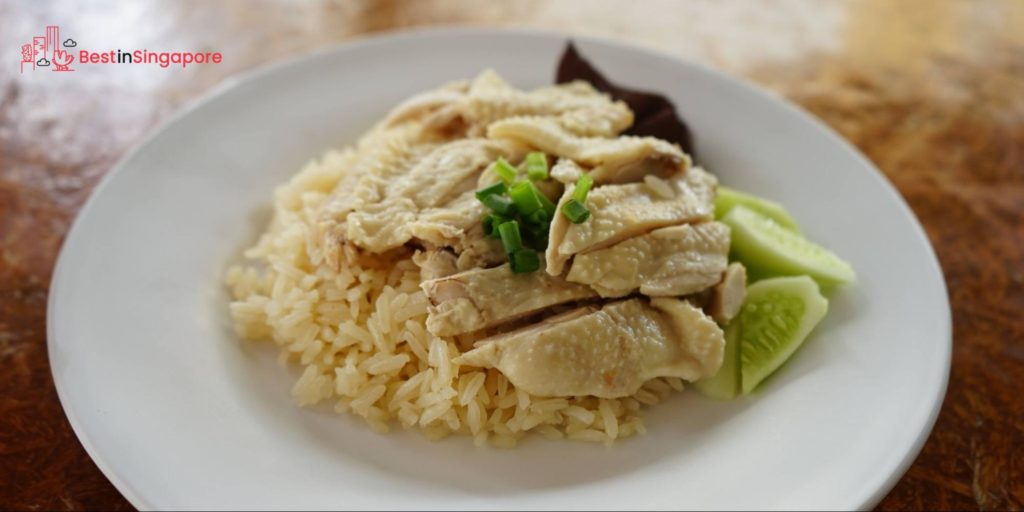 Hainanese chicken rice is probably Singapore's most iconic dish. Loved by locals and tourists, Hainanese chicken rice is served in almost every hawker centre or Singaporean restaurant.
The dish is comprised of three main elements: poached chicken, sauce, and aromatic rice. The chicken and rice are slow-cooked in a flavourful and fragrant broth infused with ginger and garlic, making the meat very tender.
There's no limit to what sauce complements the fragrant chicken and rice, but the most popular choices are soy sauce, chilli oil, and ginger sauce.
2. Singapore Laksa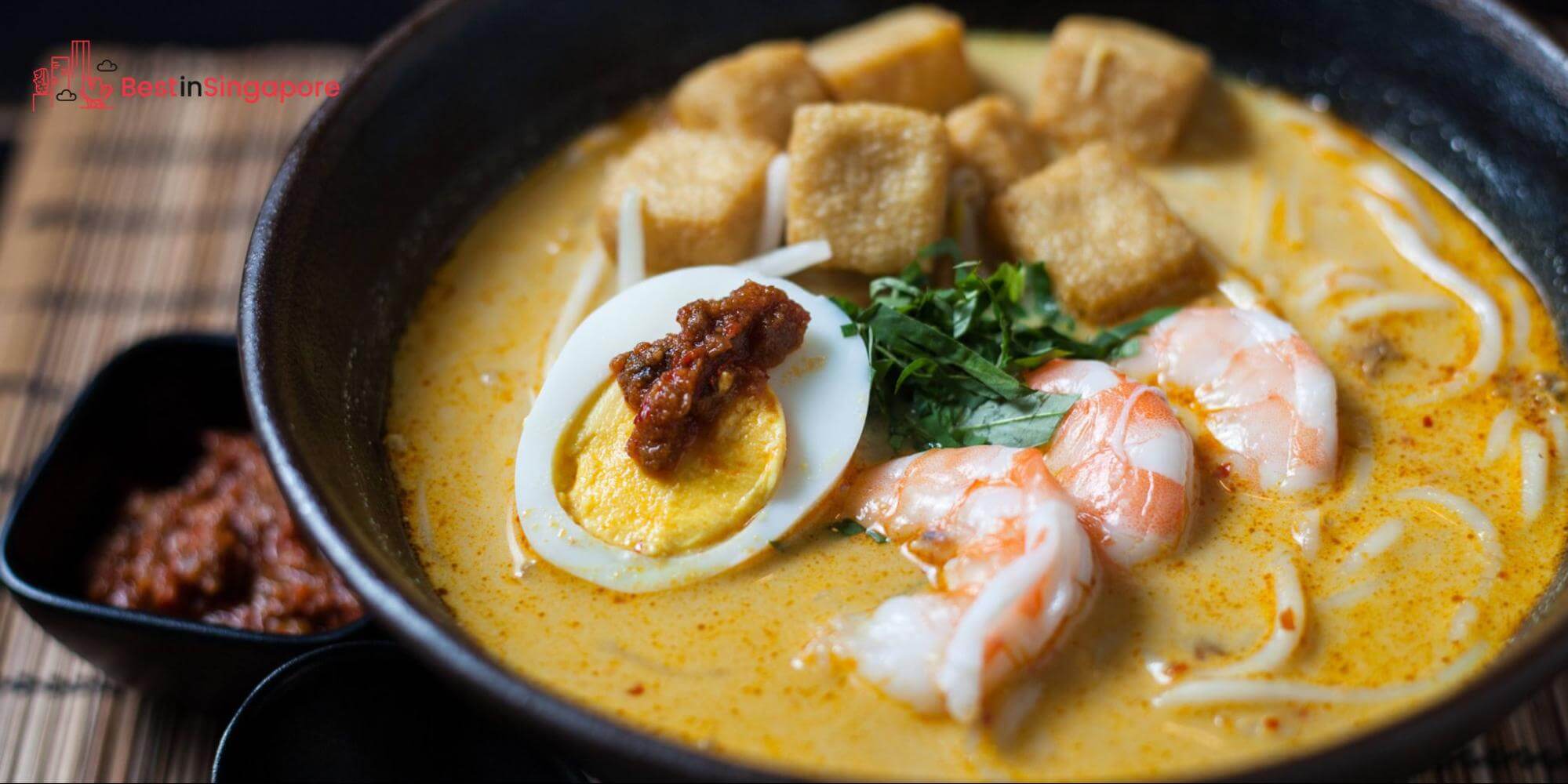 Singapore laksa is a creamy and rich rice noodle dish made out of coconut curry and a variety of toppings. Laksa is popularly enjoyed with boiled eggs, prawns, and fish cakes, too!
And because the laksa is a hot and spicy dish, it's often enjoyed during the rainy season when the weather is slightly cooler. The dish is a beautiful menagerie of Malaysian and Chinese flavours and makes for great comfort food.
There are many ways Singapore laksa can be enjoyed, but the main components (rice noodles, coconut milk, and curry spice) are almost always present in the dish's every rendition.
3. Kaya Toast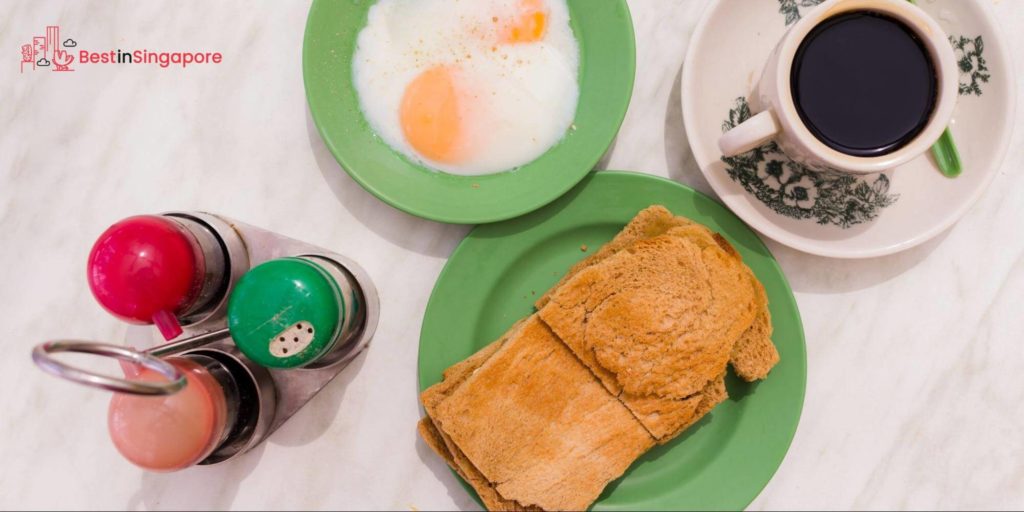 Kaya toast is a popular snack that is usually paired with teh tarik or traditional coffee. Many locals enjoy eating kaya toast for breakfast with a side of soft-boiled eggs.
Kaya toast can be found in kopitiams, hawker centres, and modern cafes all around Singapore. The snack is pretty simple, comprising toasted sliced bread with a spread of a creamy coconut and pandan spread called kaya.
The snack is also enjoyed with slabs of butter on top of the kaya spread, but if you're watching your calories, enjoying kaya toast on its own is foolproof.
4. Satay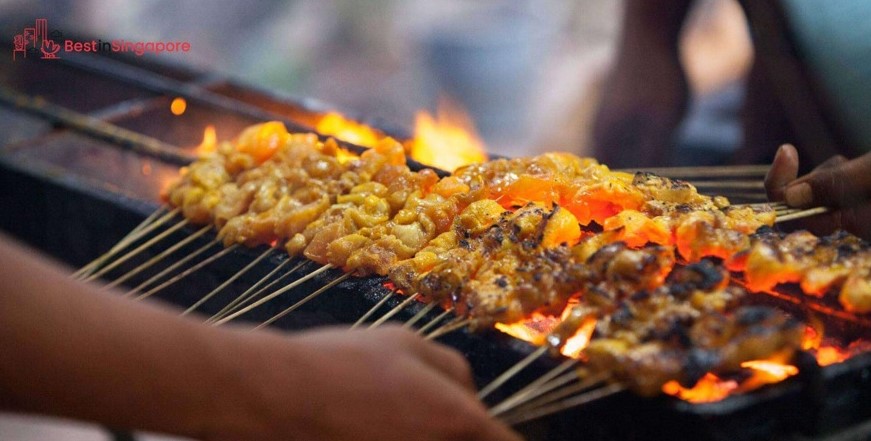 Barbeque anyone? Satay is a skewered and grilled meat dish that is popular across Southeast Asia.
In Singapore, satay is considered a street food and is best enjoyed with peanut sauce.
The grilling technique used in making satay in Singapore is the same as how other countries in Southeast Asia do it. The flavours and meat choices, however, differ in popularity.
In Singapore, satay is commonly paired with rice noodles. The skewered meat is grilled and served as a topping on noodles with dollops of peanut sauce.
5. Char Kway Teow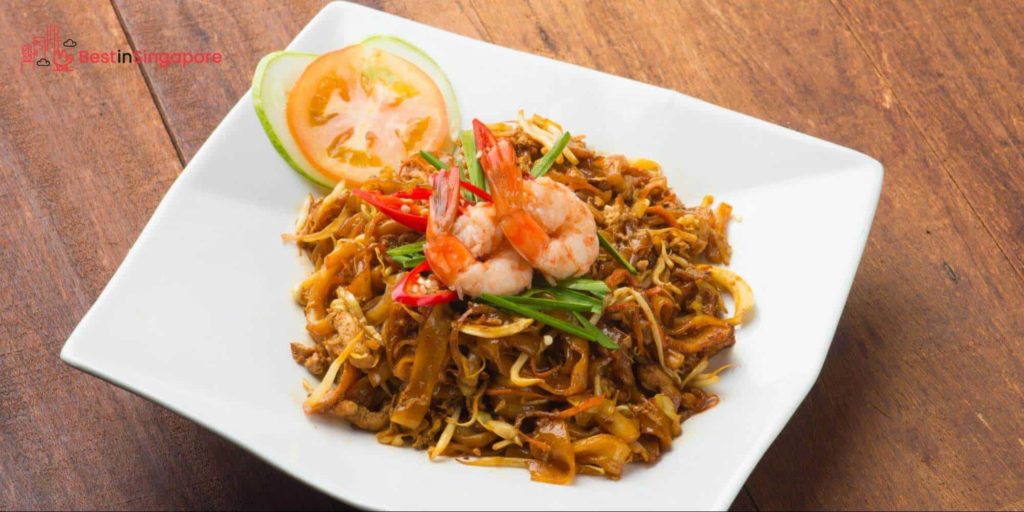 Another popular noodle dish in Singapore is char kway teow. It's a stir-fried noodle dish cooked in a large wok and seasoned with chilli paste and soy sauce.
The cooking technique gives the char kway teow a smoky aroma. It's best paired with Chinese sausage, bean sprouts, cockles, and eggs.
The kway teow noodles are wide, flat, and chewy, and its shape is perfect for incorporating thick sauces.
It's a pretty heavy dish that is quick and easy to make, making it a popular dish served in hawker centres or at home.
6. Roti Prata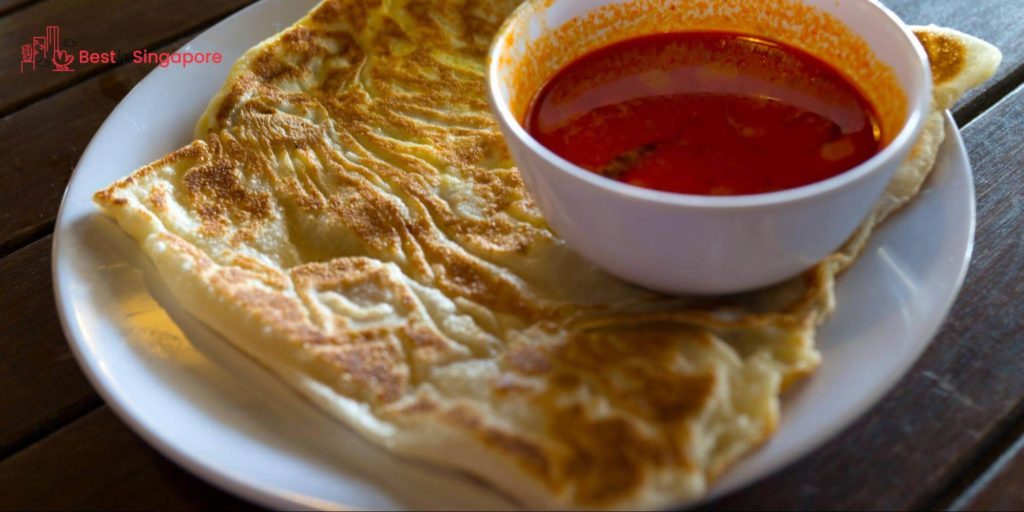 Roti prata is a dish with a heavy Indian influence. The roti or flatbread is flaky, thin, and textured and is usually served rolled or folded with sweet or savoury fillings.
Roti prata is very buttery, but some restaurants use ghee or oil to cook them. As for the fillings, many locals enjoy roti prata with eggs, cream cheese, and mushrooms.
Sweet fillings include banana, chocolate, or cream. Think of it as an Asian crepe!
Another way roti prata is enjoyed is by dipping the rolled flatbread in sauces. Sauces are either sweet or savoury, and a popular choice is curry sauce.
7. Chilli Crabs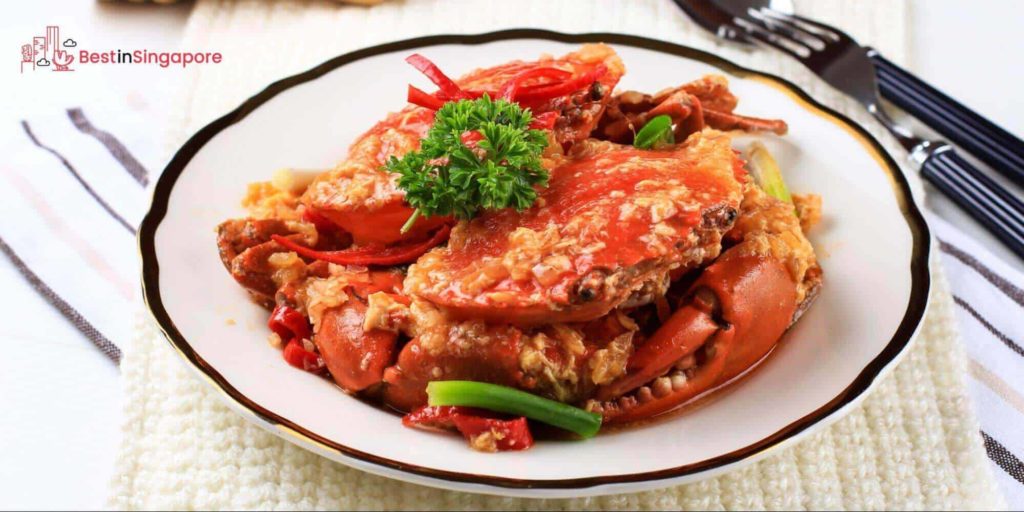 Internationally renowned and praised, chilli crabs are signifiers of Singapore's elevation to the global culinary scene.
The dish's key elements are pretty simple, but the variations and fusion of flavours and spices make the iconic dish so well-loved by many palates.
The most popular variation, the spicy and tangy chilli crab, is served in a tomato-based sauce that is packed with aromatics like ginger, garlic, shallots, soy sauce, and sugar.
Freshly caught mud crabs are commonly used to serve chilli crabs in most seaside food stalls or restaurants. Some restaurants use Alaskan king crabs, but these are usually pricey and subject to availability.
Other variations like black pepper crab or white pepper crab are enjoyed with deep-fried or steamed mantou buns.
8. Hokkien Mee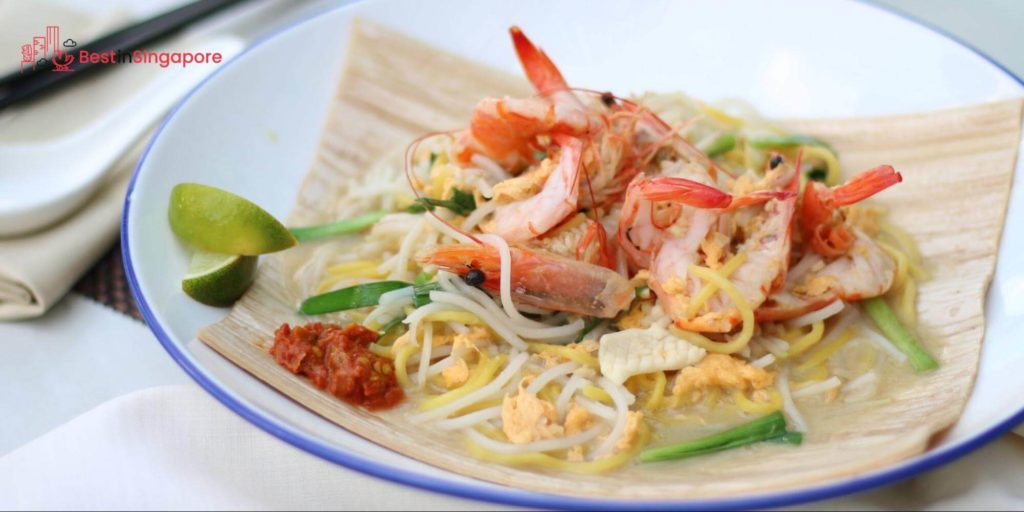 Tired of noodles? Well, don't shy away from Hokkien mee because this popular Singaporean dish will make you crave more!
Although the dish's roots are in China, Hokkien mee remains to be a favourite staple in Singaporean cuisine, and just like most dishes, it's widely available in hawker centres and restaurants!
Hokkien mee combines two types of noodles: Hokkien (thick and yellow) and bee hoon (thin rice noodles). The noodles are stir-fried in a large wok and mixed with savoury sauces like soy sauce, chilli paste, and oyster sauce.
The smoky and charred aroma, commonly called wok hei, is a key aspect of Hokkien mee and is what makes the dish very distinct from other noodle dishes served in Singapore.
9. Nasi Lemak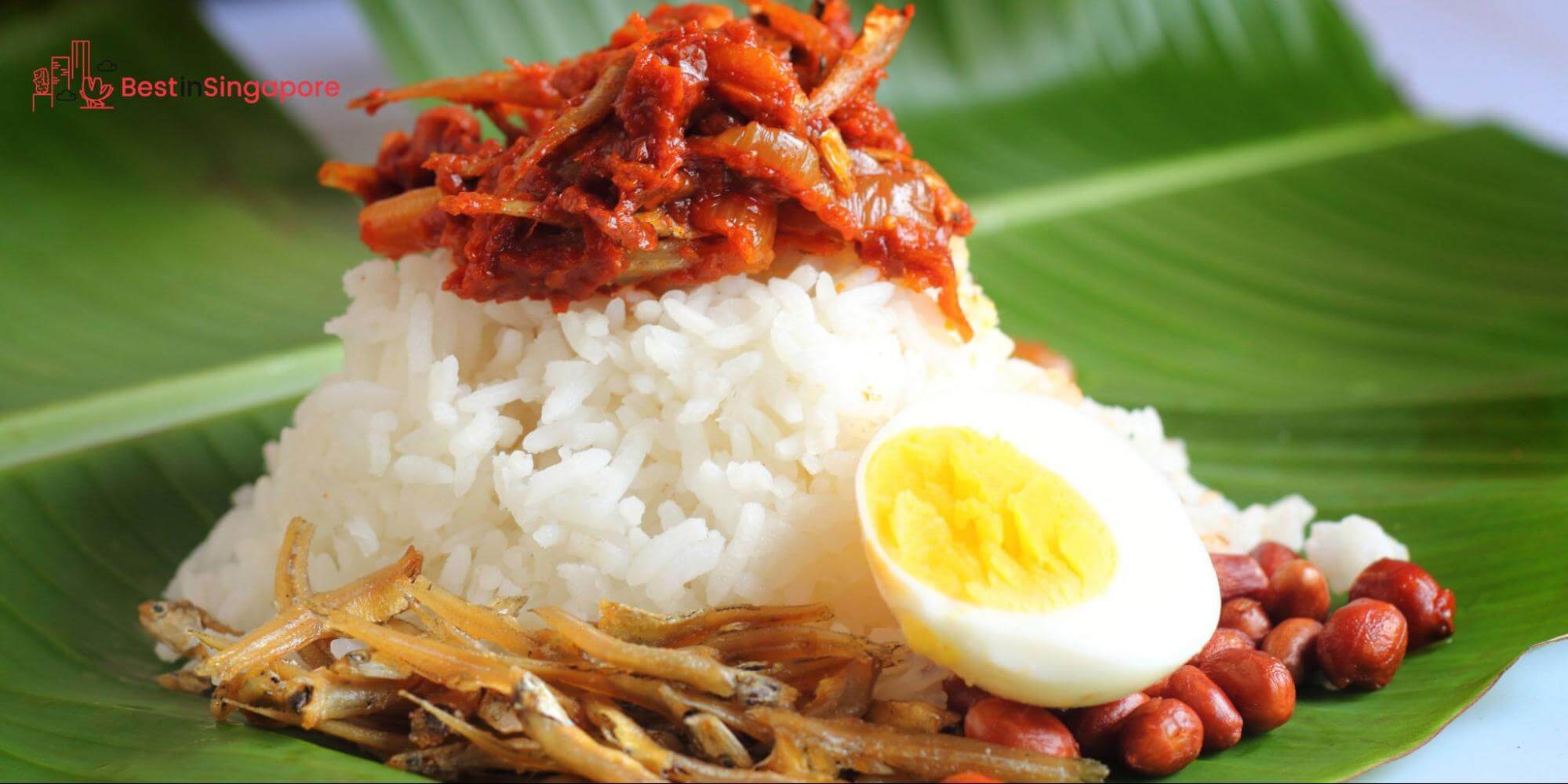 Nasi lemak is another iconic dish in Singapore that is also widely available in Malaysia and Indonesia. It's a fragrant rice dish that is traditionally cooked in creamy and sweet coconut milk.
It comes with chilli paste, peanuts, and small fish and can be enjoyed in all three meals of the day.
Nasi lemak can be eaten on its own with a sauce on the side or with toppings like vegetables and meat. There are other variations of nasi lemak available across Singapore, but the key elements (coconut rice, chilli paste, and peanuts) are always present.
10. Char Siew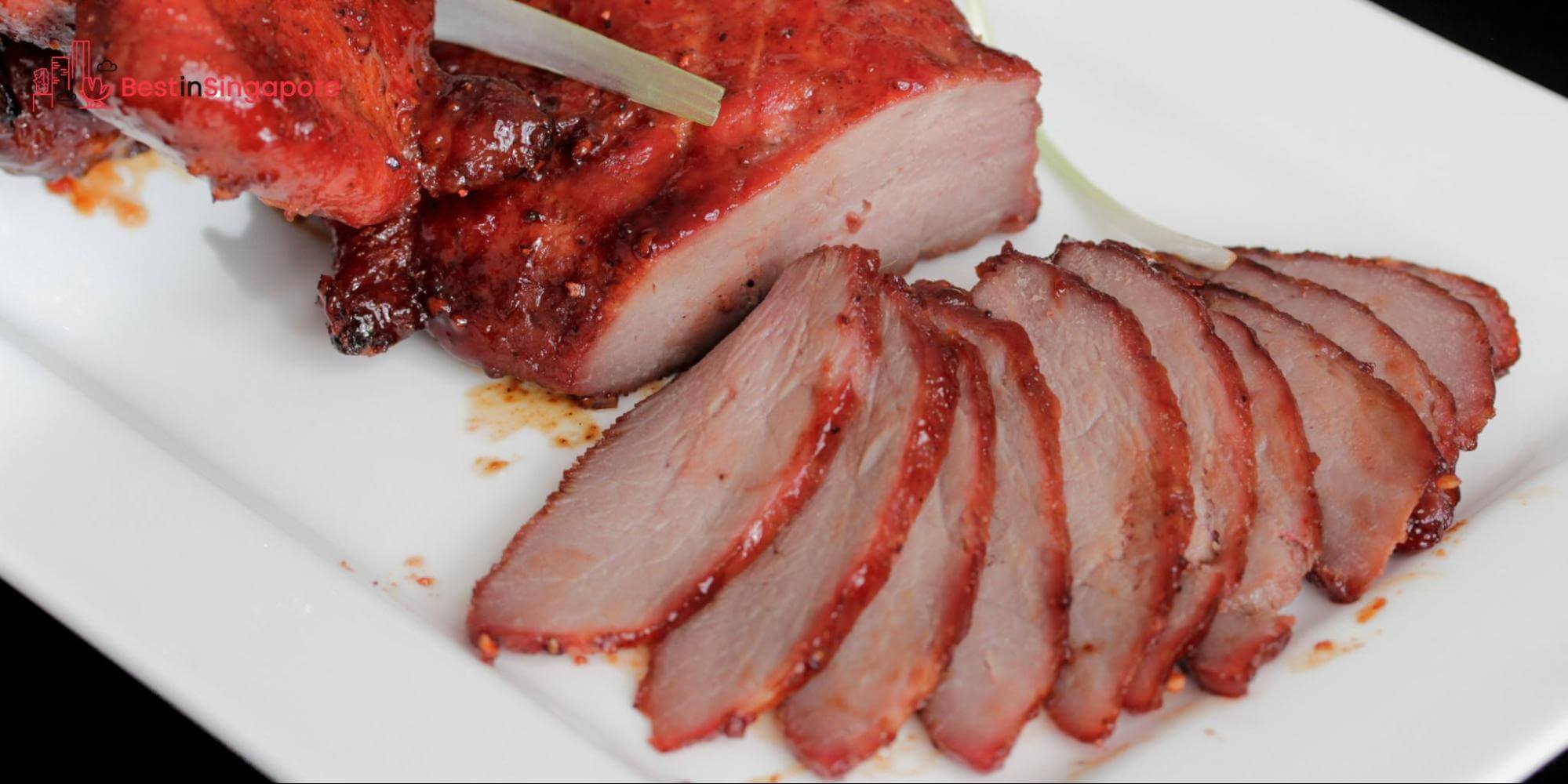 Although mainly a Chinese dish, char siew is popular in Singapore and is served in hawker centres and fancy restaurants.
Char siew is distinct for its preparation method of marinating the meat in Chinese five-spice powder, sugar, soy sauce, and fermented bean curd.
The marinated meat is then either grilled or roasted over charcoal or an open-fire grill. Char siew meat is sweet and savoury, thanks to the marinade, and once cooked, takes on a shiny and sticky glaze.
Char siew meat is best paired with steamed rice or noodles or used as a filling for mantou buns.
Fun Facts About Singapore Food Culture
1. Singapore has its own Michelin Star Guide
Singapore food culture is no stranger to international acclaim, and it's safe to say that the island nation is food-obsessed. So much so that it has its own Michelin Guide that includes fancy restaurants and hawker stalls!
Since 2016, the Singapore Michelin Guide has been celebrating the country's numerous starred restaurants and extraordinary culinary traditions.
2. Singapore's Temasek Rice is grown in vertical farms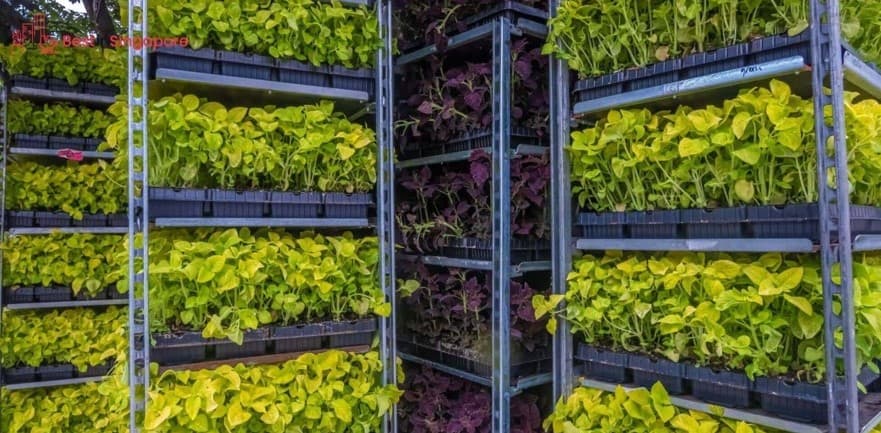 Singapore is a tiny country with dozens of urban areas taking up most of the country's landscape. That said, rice cultivation is primarily conducted in vertical farms or in small rice paddies that produce rice in small quantities.
Thus, most rice is imported from Thailand, India, and Vietnam, but a local variety called Temasek Rice is still enjoyed and grown in these pockets of farms and paddies in Singapore.
3. Singapore is home to the world's cheapest Michelin-starred dish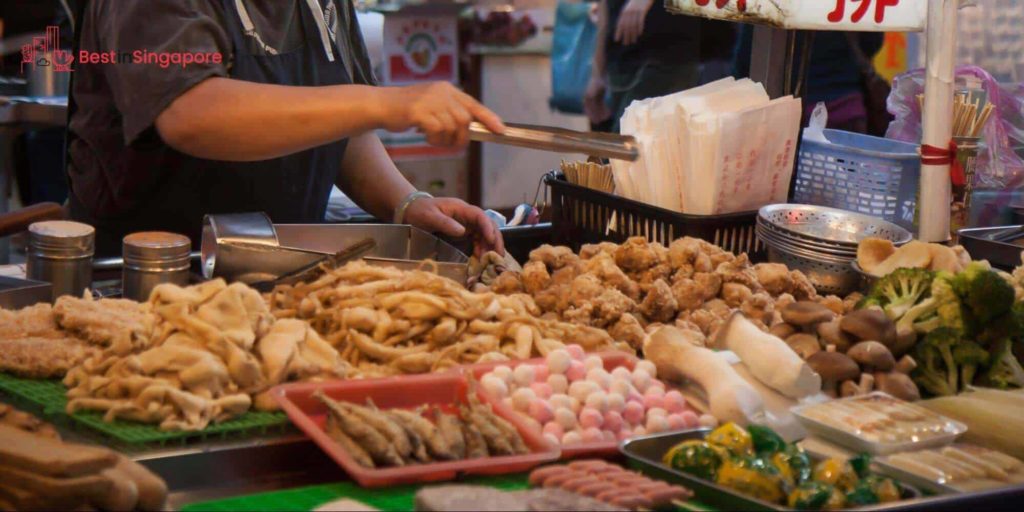 At only $2 per serving, Chan Hon Meng's Hong Kong Soya Sauce Chicken Rice and Noodles is the world's most affordable Michelin-starred dish.
Served in a humble hawker stall inside Chinatown Complex, the beloved dish earned its rightful spot in the Michelin Guide in 2016, the same year the said guide was launched!
4. Turtle and crocodile meat are delicacies in Singapore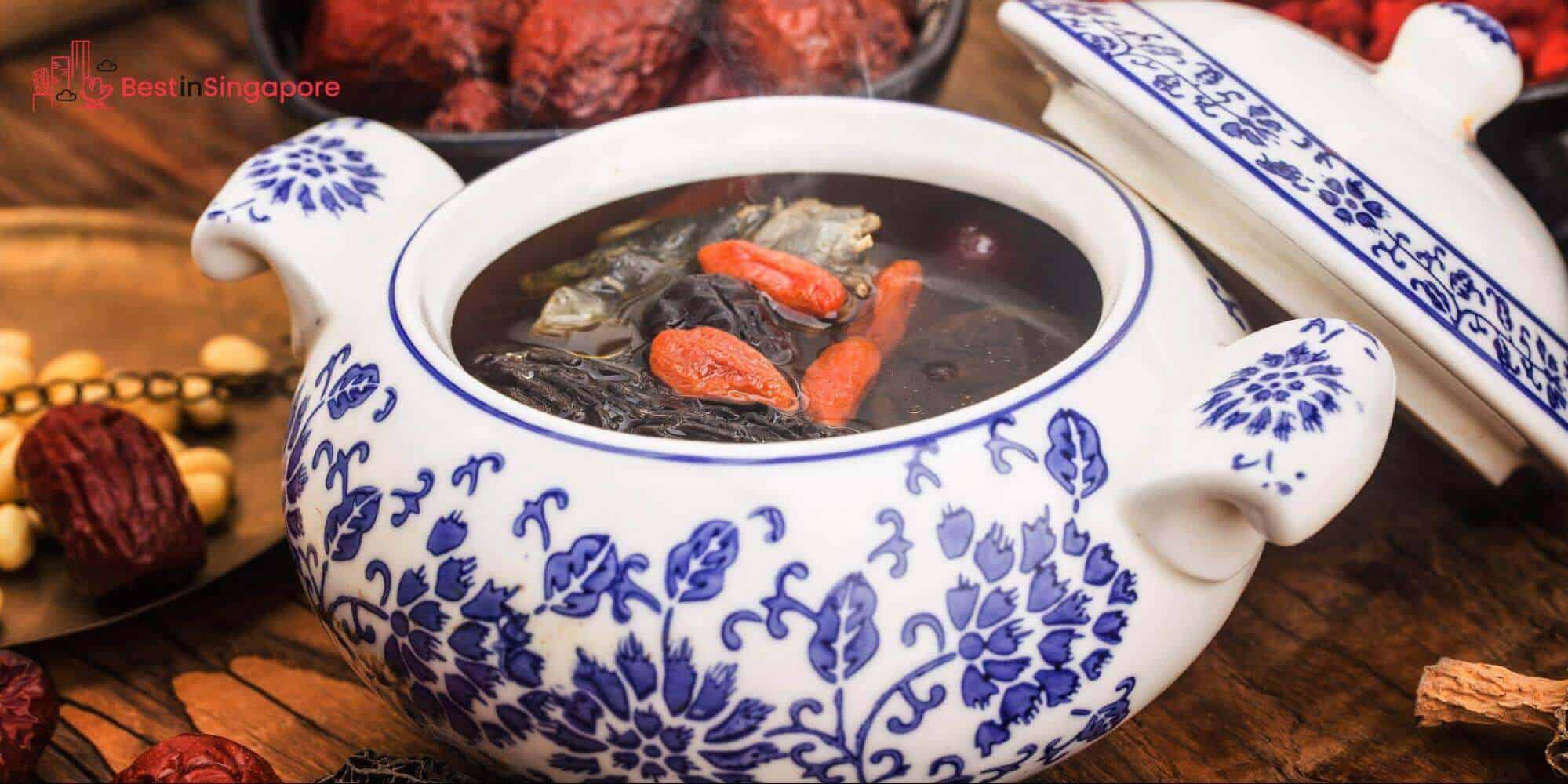 Singapore's food culture doesn't shy away from bizarre meat options like turtle and crocodile. These animals are prized for their liver, paws, and eggs and are often cooked in stews or soups.
You might have thought of fried frog legs and shark meat as strange, but in Singapore? Well, your tastebuds are in for a treat!
5. Singapore's hawker culture is recognised by UNESCO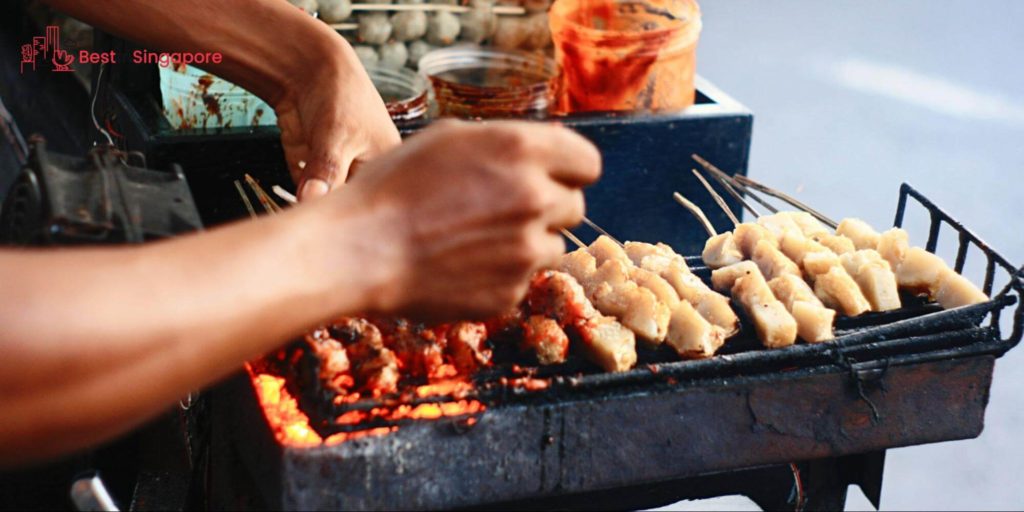 Singapore's hawker culture is clearly no joke, and besides the delicious food, hawker centres cemented the importance of Singapore's food culture at the top of the world's most celebrated culinary heritages.
UNESCO included Singapore's hawker culture in its Intangible Cultural Heritage of Humanity list. It's a big deal to be a part of any of UNESCO's coveted lists, and the fact that humble hawker centres made it gives us more reason to be proud!
6. Hainanese chicken rice is Singapore's national dish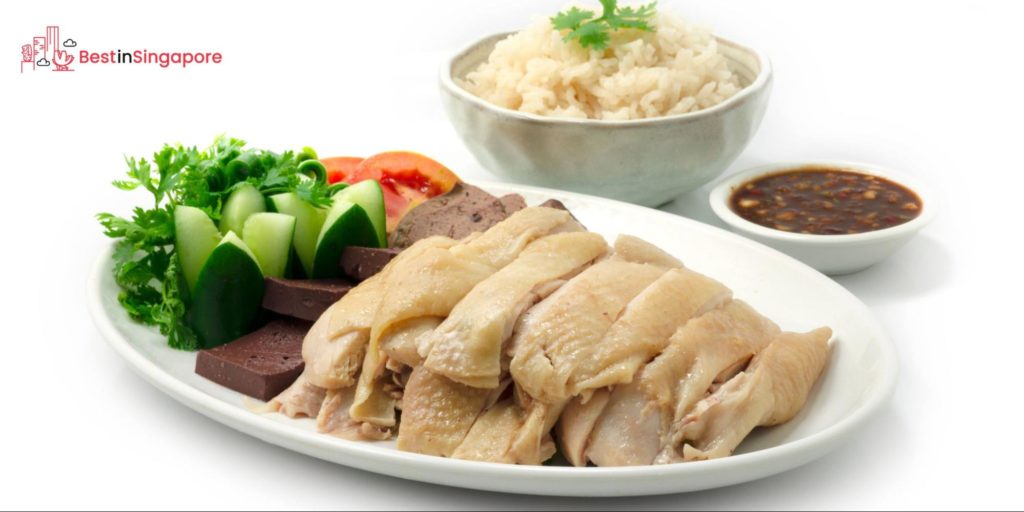 Although unofficial, Hainanese chicken rice is widely considered to be Singapore's national dish. Its flavour, cooking method, and availability make it deserving of the title, and we agree!
7. Locals enjoy ice cream in sandwich form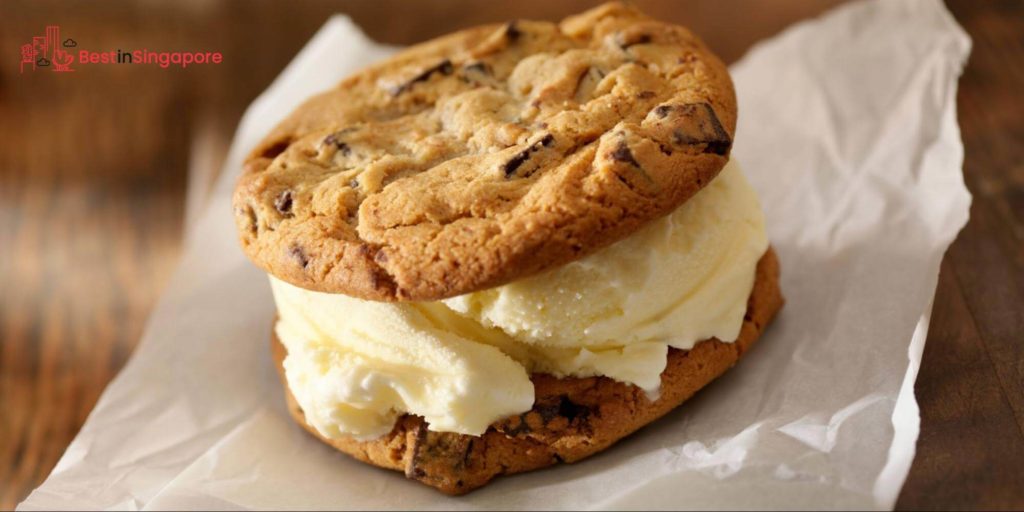 The most popular way ice cream is enjoyed in Singapore is by squeezing a scoop of ice cream between two cookies. Locals have enjoyed ice cream this way for many years, and it's quite the game-changer too (fewer dishes to wash!).
Plus, ice cream sandwiches are very portable, so you can find street vendors selling them all day long!
8. Chilli crabs have a surprising origin story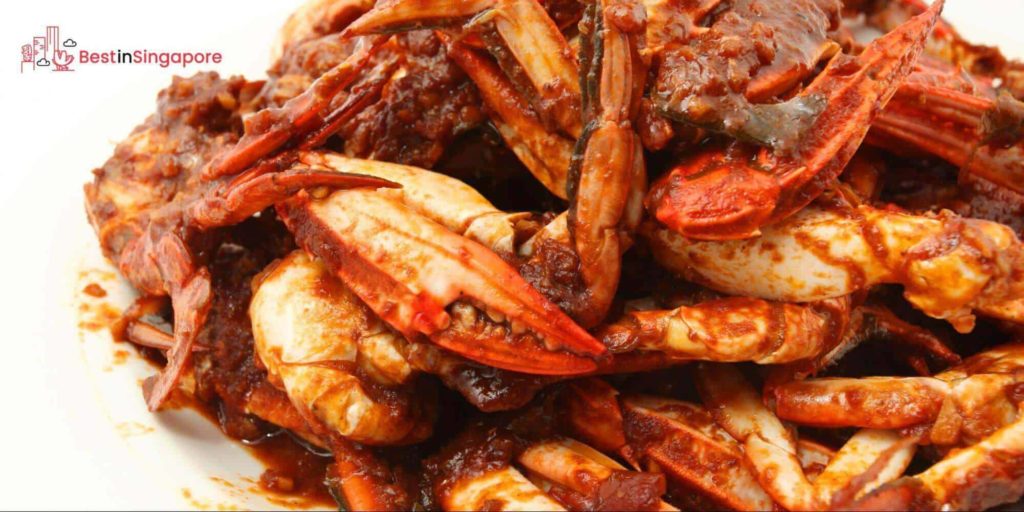 Did you know that chilli crabs were a result of an experiment in 1956? Originally served as a stir-fried dish, restaurant owners Cher Yam Tiam and her husband decided to spice up their foolproof recipe by adding tomato sauce and chilli paste.
And voila! The beloved chilli crabs were made 70 years ago!
9. Kaya spread is basically a Singaporean version of English jam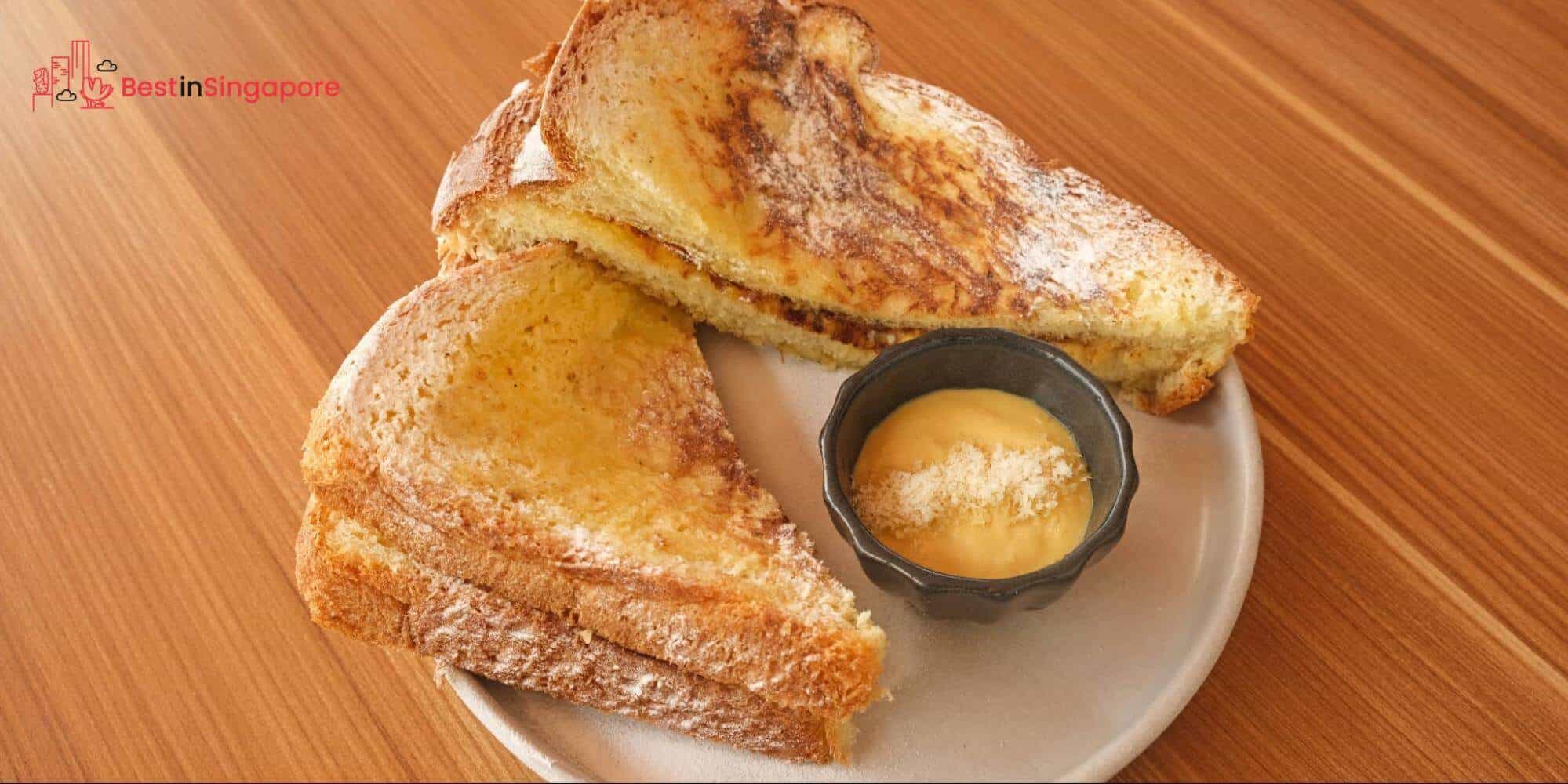 Kaya spread, which is a jam made out of coconut, was the brainchild of kitchen staff working on British ships. Chinese settlers in Singapore eventually served toast with jams made out of fruits that were readily available on the island (a.k.a. coconuts!).
10. Maggots and earthworms were main ingredients in laksa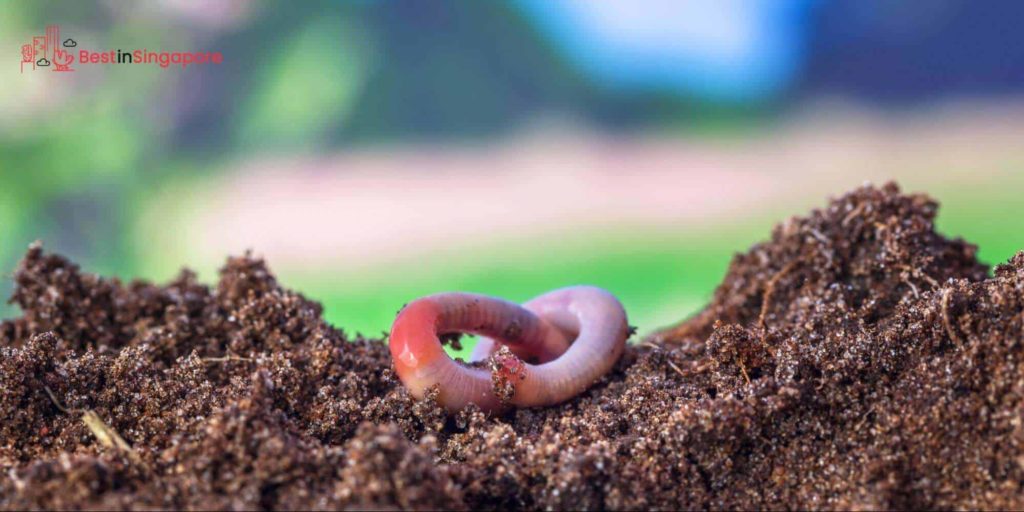 Did you know that earthworms and maggots were key to a tasty laksa in the 1950s?
The wriggling creatures were used for their saltiness and anti-bacterial properties, and although the laksa we know today omits them in the recipe, it would tickle many food lovers' curiosity to find a restaurant that serves the "original" laksa in Singapore.
11. The Singapore Sling was invented for women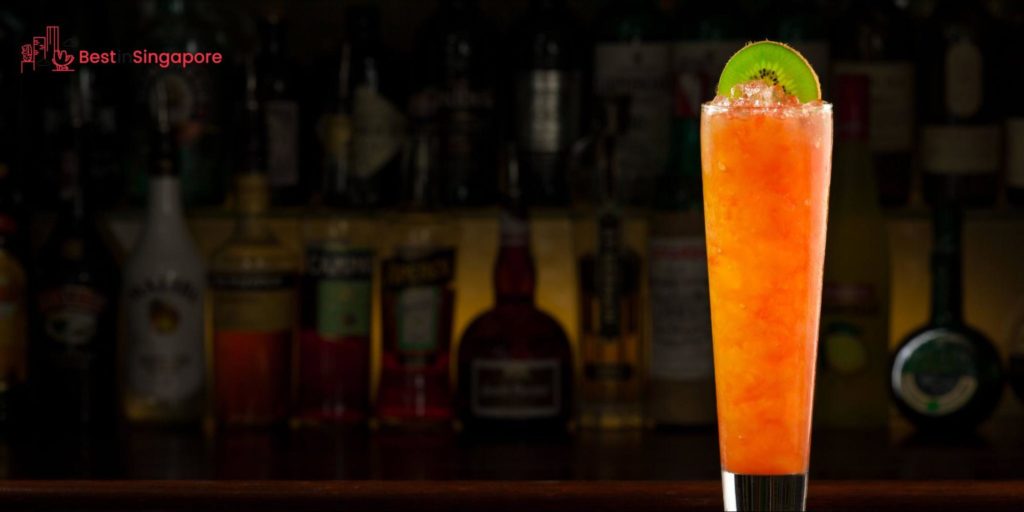 In the early 20th century, women in Singapore were prohibited from drinking alcohol, so Ngiam Tong Boon, a bartender at Long Bar, Raffles Hotel, invented the Singapore Sling to allow women to discreetly enjoy cocktails in plain sight!
The cocktail looks like a brightly coloured juice drink, after all.
The Singapore Sling is the most iconic alcoholic drink in Singapore, hence the name. If you truly want to get an authentic taste of this sweet and spiky cocktail, visit the Long Bar at Raffles Hotel as they still serve it there!