Top of the Class: All About Singapore's Education System 
One common assumption about Singapore—which you've most likely seen in shows, movies, and social media—is that the students here must be so smart. After all, the nation always ranks high in worldwide assessments in various fields, especially STEM.
There have even been times when educational sectors in other countries have studied the teaching methods used in Singapore and eventually adopted them to their own curricula. One perfect example of this is their adoption of "Singapore Math."
Long story short, Singapore's education is considered a great one—one of the best in the world even. But what makes Singapore's education system so good? What has the government done to ensure that all students are educated well here?
These are the questions I'll try to discuss in this article!
Why is Singapore's education system so good?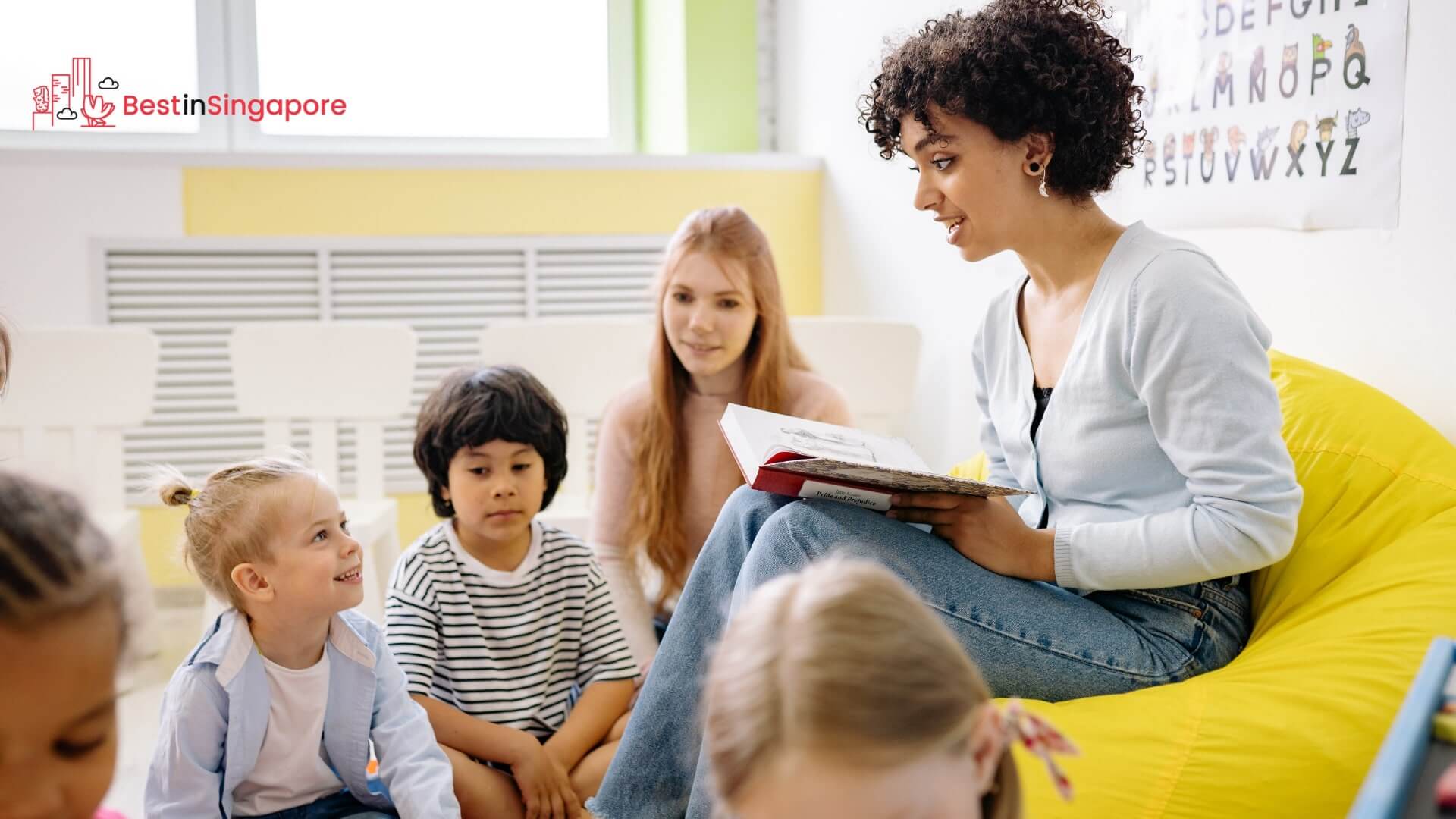 In summary, Singapore's education system is so good and successful, thanks to the combined efforts of the government, teachers, students, and parents.
For a more detailed explanation, here are the various factors that contribute to the quality of Singapore's education system.
Backed by the Government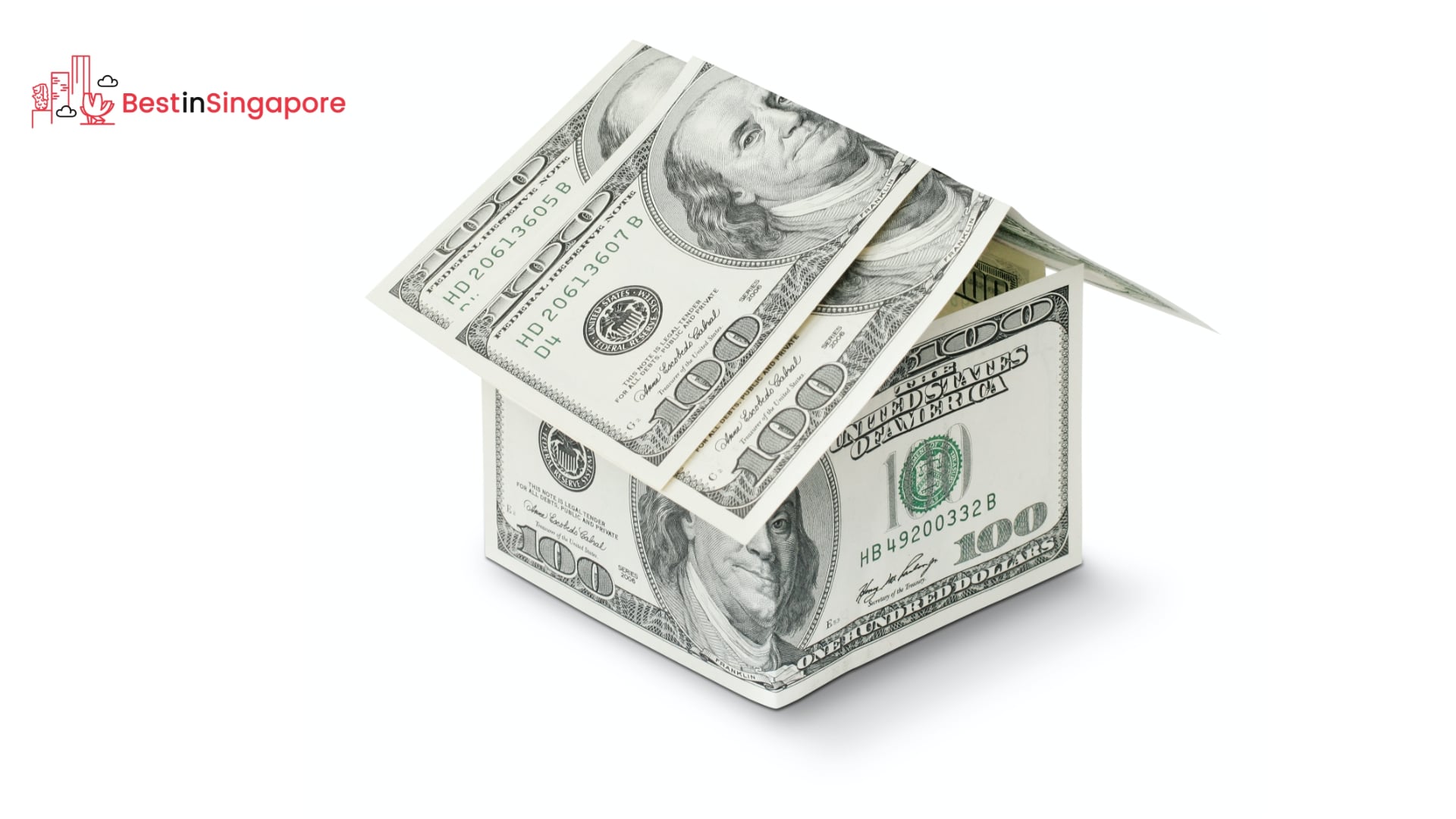 The Singaporean government has always made education a priority. For starters, they allocate 20% of the national budget to the education sector, and the money is used to subsidize state education and government-assisted private education for citizens.
Additionally, part of the 20% allocation goes to the Edusave Endowment Fund, which is a scheme that rewards students who perform well in their academic or non-academic work. It will also give funds to students for enrichment programs.
In other words, students are highly encouraged by the government to focus on their academics and pursue any extracurricular they might be interested in—be it arts or sports. This encouragement—and financial backing—goes a long way.
Sets Clear Goals and Holds Every School Accountable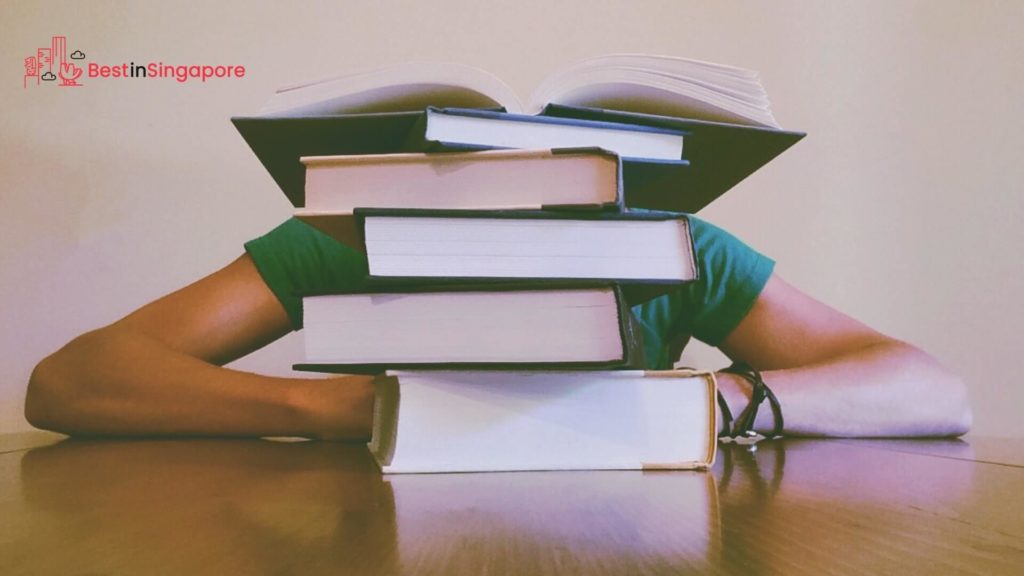 Another great thing that Singapore's education system does is that it sets clear goals and holds every school on the island accountable.
Being able to clearly set goals helps the government create coherent national curricula and better prepare and train the teachers. Additionally, holding schools accountable for following the goals helps ensure that everyone is on the same page.
Flexible to Changes Locally and Internationally
The world is constantly changing—especially in terms of technology and economy—so, in order to keep up with the times, the curriculum should be flexible and accept changes. And that's exactly what the Singaporean government makes sure to do.
Since 1965, Singapore's education system has undergone four iterations, and each reform was carefully communicated to all schools.
Well-Trained and Well-Paid Teachers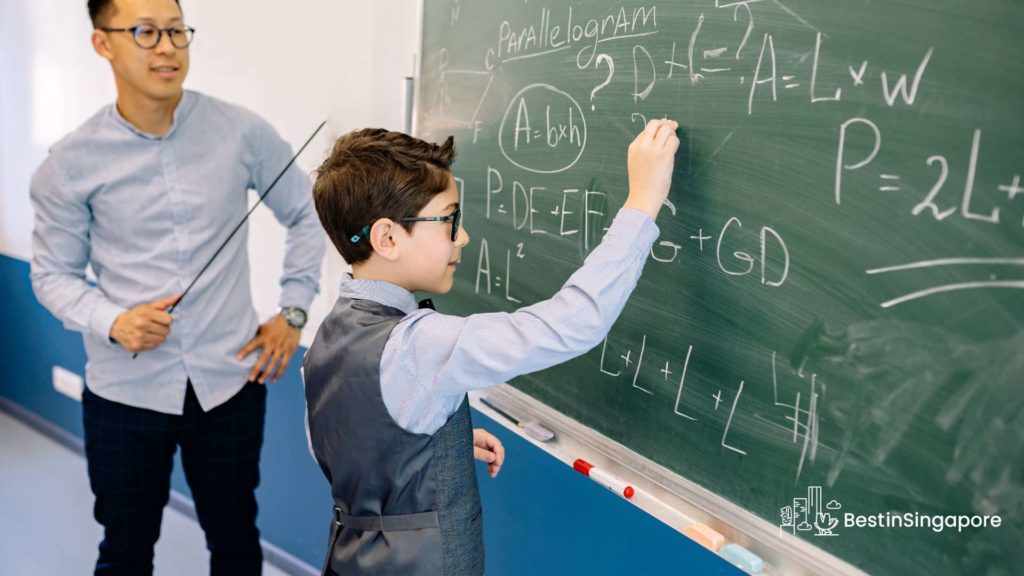 Having great teachers is one of the most important factors in providing quality education, so the government has made sure to train all teachers—both new and seasoned—every now and then.
It's also important to appreciate the teachers' efforts and pay them well. If they are overworked and underpaid, they may be compelled to quit their profession.
That's why teachers are paid well in Singapore. That way, they'll be motivated to stay and continue shaping the children to become the best they can be.
Focuses on Specific Subjects and Improving Problem-Solving Skills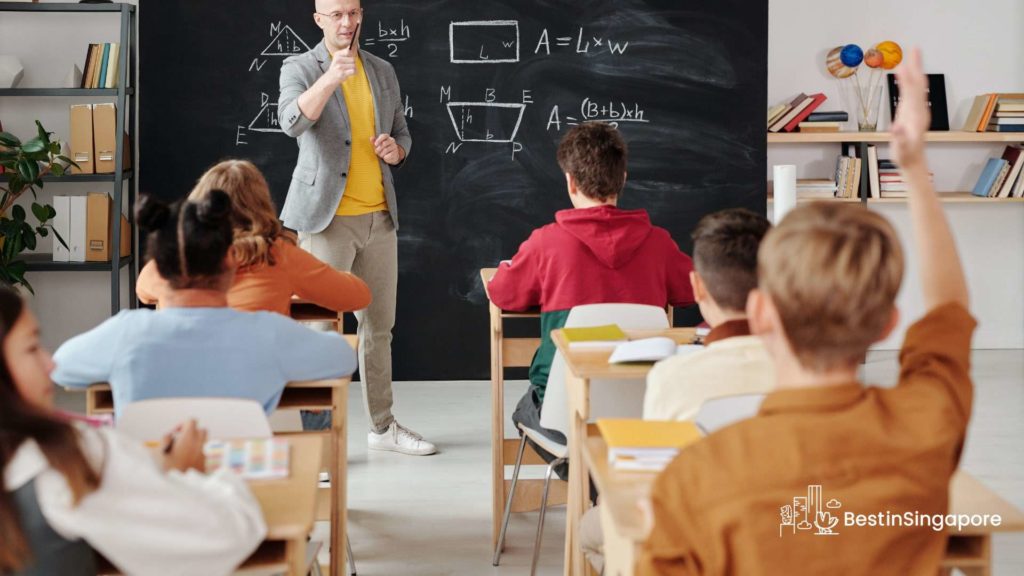 One interesting tactic that the Singaporean education system employs is focusing on a few specific subjects. This tactic may seem odd to many non-Singaporeans, especially since they're used to being introduced to as many subjects as possible.
But focusing on a few specific subjects is actually quite effective because lets one go in-depth into each topic and idea. Because of this, students can master the subjects well, and when they go up a grade, they're ready for new lessons.
This tactic is especially helpful when teaching mathematics. Every grade focuses on a few mathematical concepts, and once they've mastered them and moved up, they'll be taught new concepts—no more rehashing of the previous ones.
Rigorous, Top-Down Approach in Classrooms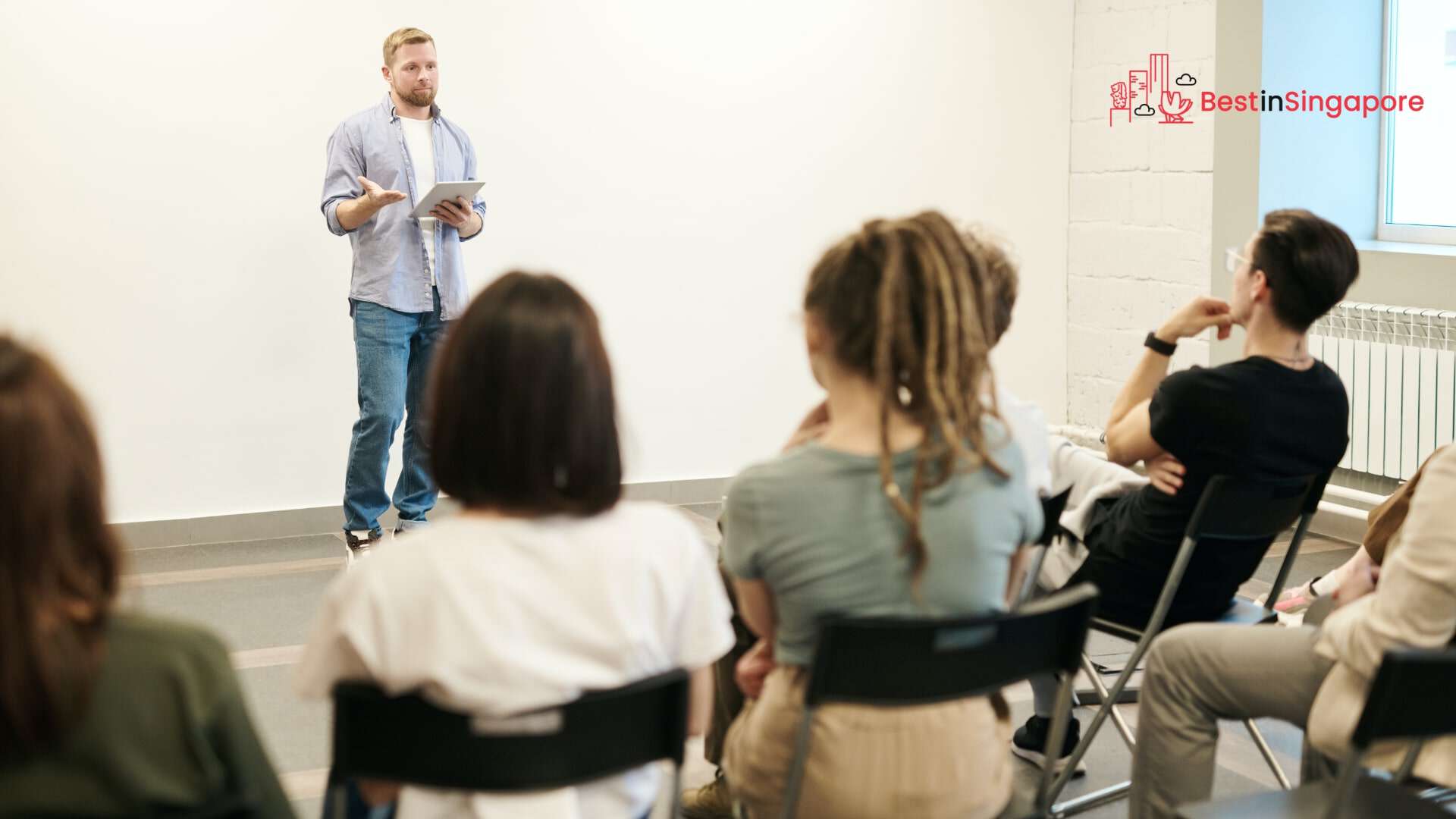 The teaching regime inside classrooms in Singapore's schools is incredibly rigorous. Teachers follow the top-down approach, which essentially means that teachers do most of the talking while the class simply listens.
This approach works great because it allows the students to focus on the lesson instead of feeling stressed at the possibility of being called on to participate. Also, teachers like that they have more autonomy in choosing the methods of teaching a particular lesson.
Offers Differentiated Learning Pathways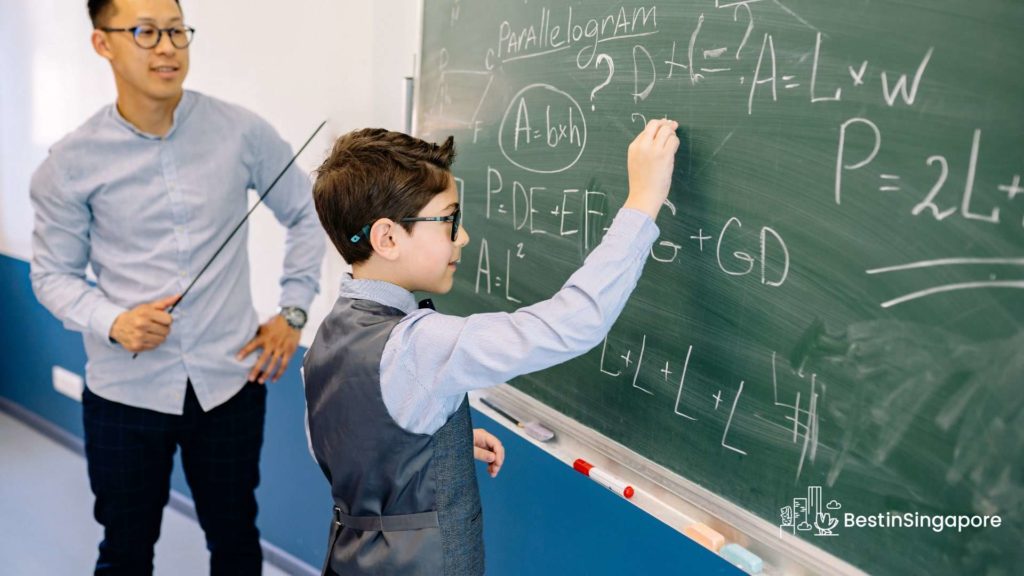 Not every student is built the same; some learn more quickly than others, while others need more time. Plus, there's also the possibility of a student being stronger in one particular subject than the rest.
These are why the local education system offers differentiated learning pathways to all students. All levels of schooling follow the subject-based banding framework, which encourages students to get classes that work in their favor.
In addition to this, the government also makes sure that students with disabilities aren't left behind. These students can do their lessons at their own pace, and they can also choose to attend a special needs school to have even more assistance when needed.
Access to Many Tuition Centers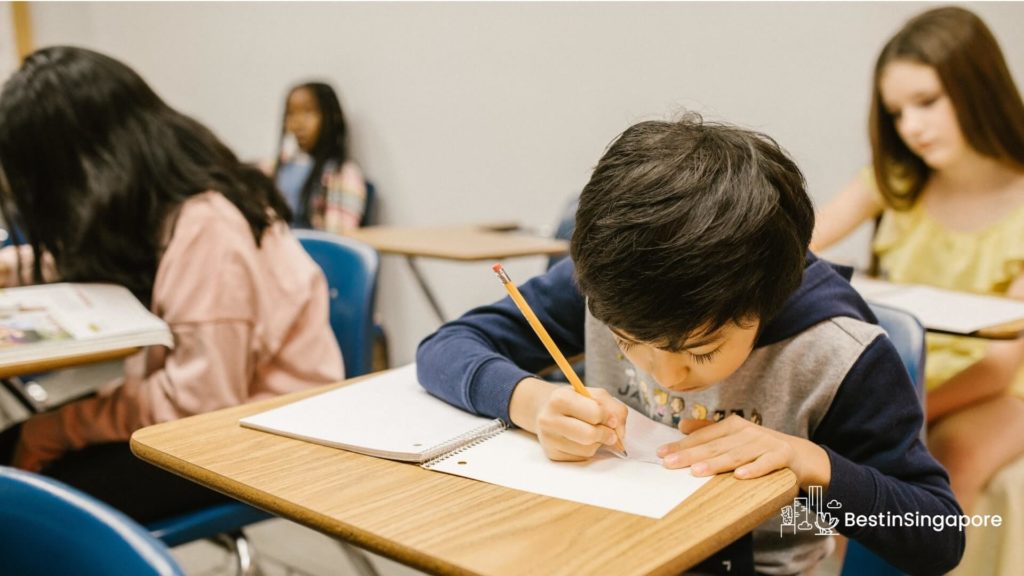 Singapore has an abundance of tuition centers, and that most likely contributes to the success of the nation's education system.
Essentially, tuition centers are private institutions that offer tutoring in various subjects, especially mathematics and languages. They're not necessarily part of the school system, but they're definitely popular among Singaporeans.
The great thing about tuition centers is that they help all kinds of students—whether you're a smart kid who wants to remain top of the class or you're a struggling student who just wants to keep up.
You can find tuition centers everywhere in Singapore—there are even some in shopping malls—which makes them so much more convenient. They're usually open after school and on the weekends, so students can easily book a session or two.
An Overview of the Education System in Singapore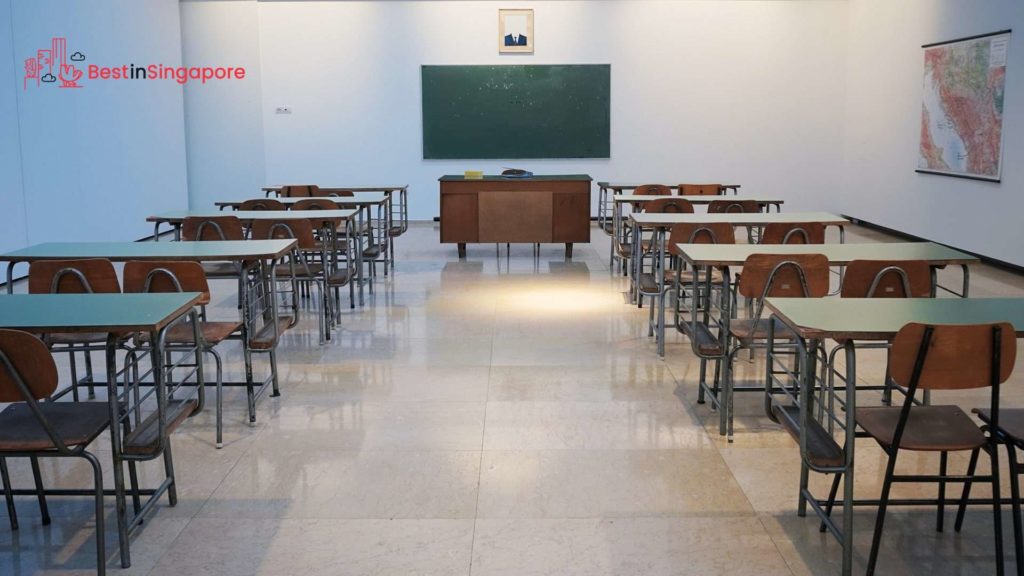 The education system in Singapore is managed by the Ministry of Education (MOE), and it has four main levels: preschool, primary, secondary, and post-secondary.
| Level | Grade | Age (on birthday) |
| --- | --- | --- |
| Preschool | Nursery | 3 or 4 |
| Preschool | Kindergarten 1 | 5 |
| Preschool | Kindergarten 2 | 6 |
| Primary School | Primary 1 | 7 |
| Primary School | Primary 2 | 8 |
| Primary School | Primary 3 | 9 |
| Primary School | Primary 4 | 10 |
| Primary School | Primary 5 | 11 |
| Primary School | Primary 6 | 12 |
| Secondary School | Secondary 1 | 13 |
| Secondary School | Secondary 2 | 14 |
| Secondary School | Secondary 3 | 15 |
| Secondary School | Secondary 4 | 16 |
| Secondary School | Secondary 5 | 17 |
| Post-Secondary School | Junior College, Polytechnic, or University | Beyond 17 |
Preschool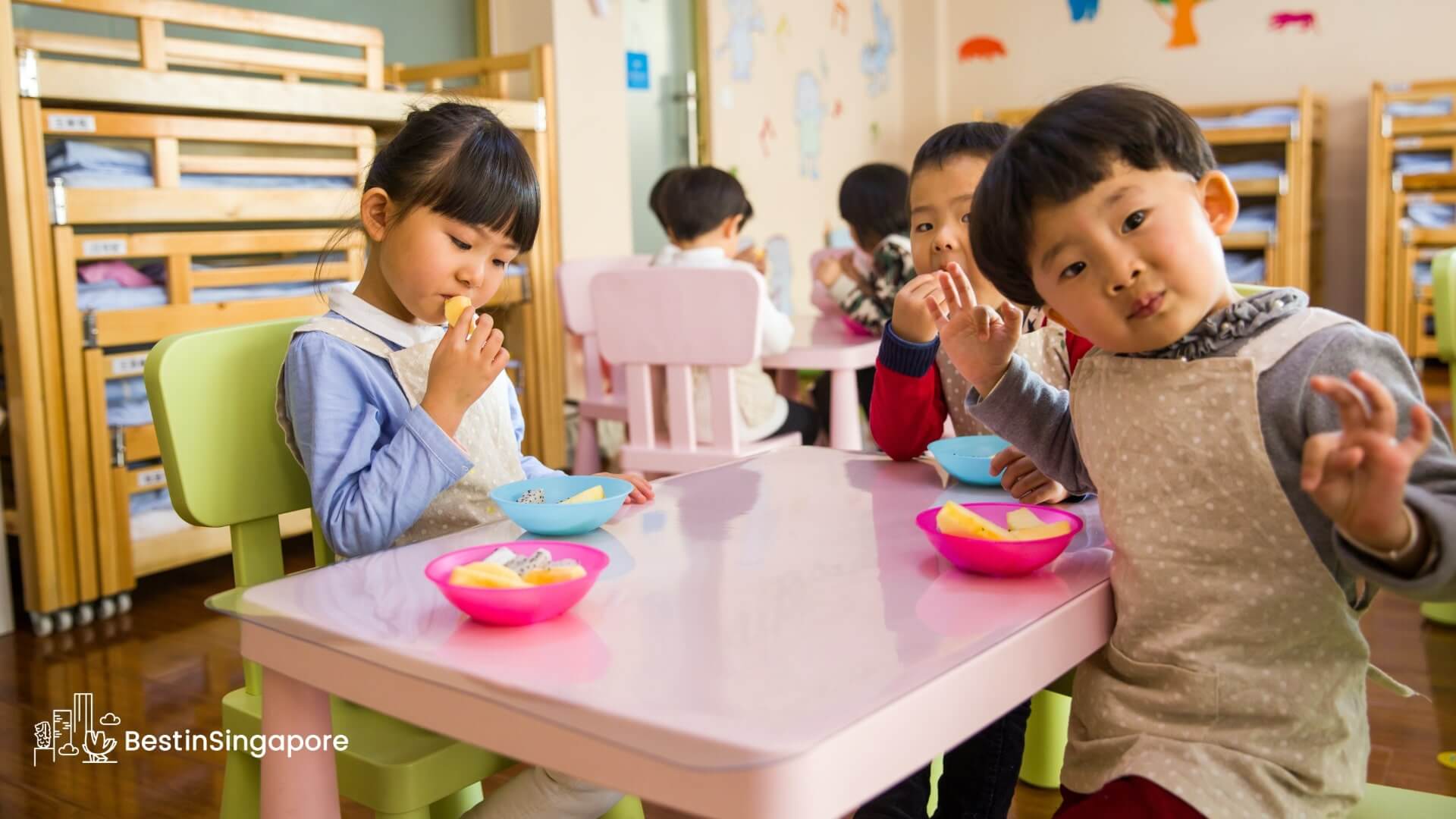 The first schooling level, preschool takes up three years: nursery, kindergarten 1 (K1), and kindergarten 2 (K2). This is meant for children aged three to six, and its primary goal is to provide an environment where children can interact with each other.
Development of their personal and social skills isn't the only thing that children learn in preschool. They'll also learn a few basic subjects to help prepare them for formal education at primary school.
These subjects include language (children in Singapore are taught two languages: English and their official mother tongue, which can be Mandarin, Malay, Tamil, or another language), numbers, and music.
Preschools in Singapore are mostly run by the private sector, including community foundations and religious bodies.
Primary School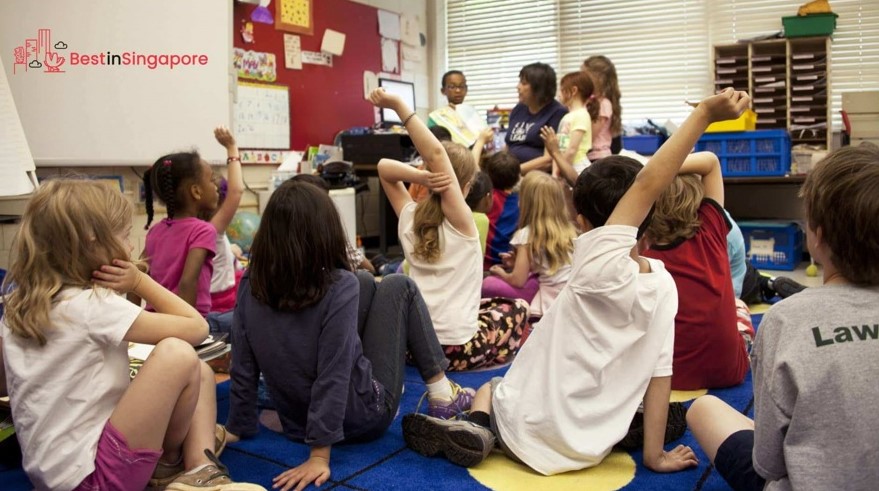 Primary school takes up the longest time in every child's educational journey: it has two stages, namely the four-year foundation stage (Primary 1–4) and the two-year orientation stage (Primary 5–6).
The first stage of formal schooling, the foundation stage provides a foundation in various subjects, especially English, the child's mother tongue, mathematics, arts and crafts, and health education. Science is only taught starting from Primary 3.
Once the children finish Primary 4, they move on to the orientation stage, which they are then divided into "streams" based on their ability. Essentially, the level of the subjects they take depends on the scores they get for said subject in the previous year.
At the end of the orientation stage, students will take the national Primary School Leaving Examination (PSLE).
The results of this exam will determine the student's possible secondary school choices. The actual school they'll go to will be assigned to them, taking into consideration the student's merit and their choices.
Secondary School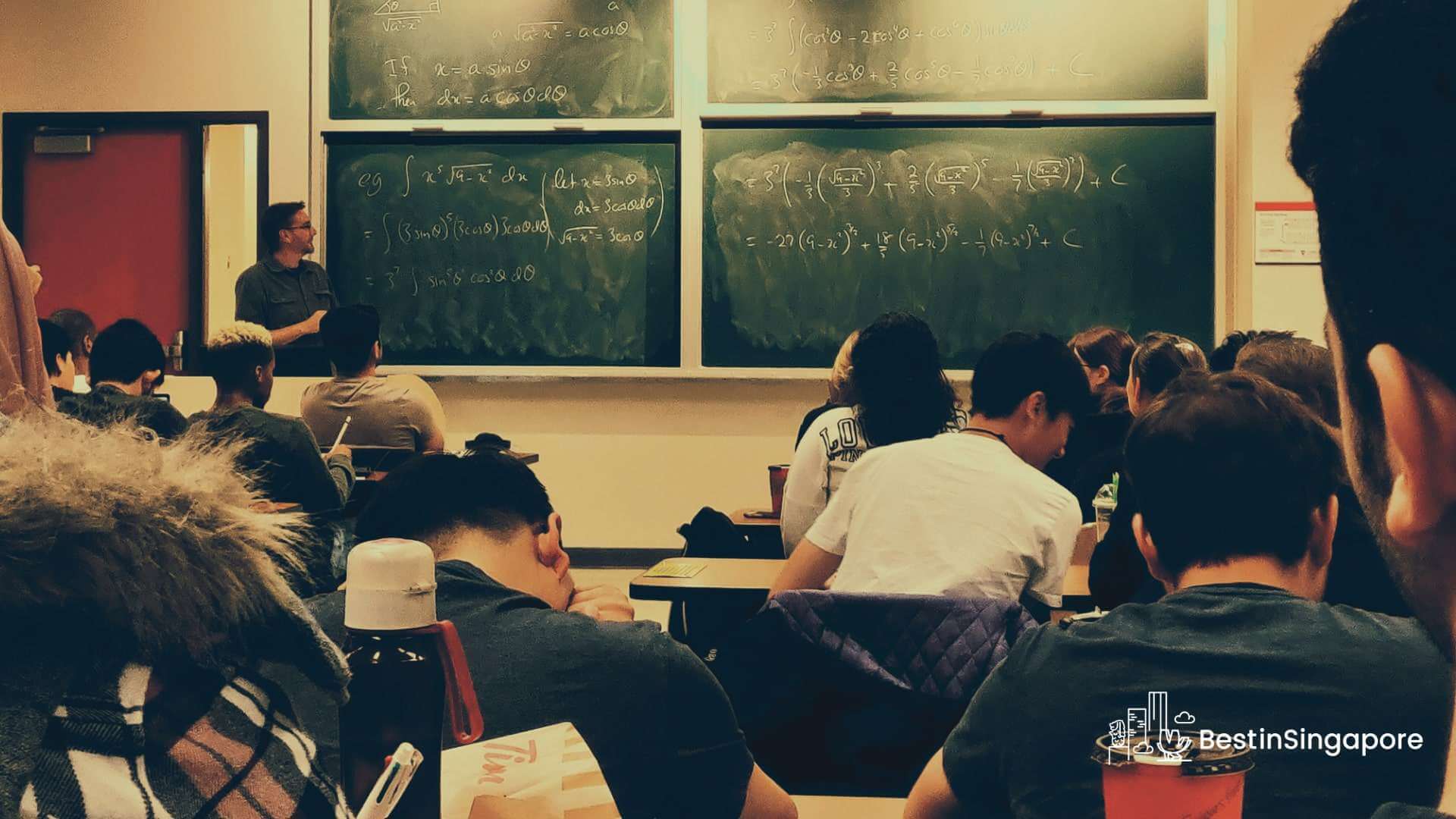 Once a student passes Primary 6 and turns 13 years old, they will then begin secondary schooling. As of now, secondary education places students into three different education streams: Express, Normal (Academic), and Normal (Technical).
Express: A four-year course that ends with the Singapore-Cambridge GCE Ordinary Level (O-Level) examinations
Normal (Academic): A four-year course that ends with the Normal (Academic) level (N(A)-level) examinations. A student can have a fifth year to take the GCE O-level exam but only if they have a good performance in their N(A)-level exam.
Normal (Technical): A four-year course dedicated to technical fields, such as design and technology. This course ends with the Normal (Technical) (N(T)-level) exam, and students usually attend the Institute of Technical Education.
Some educational institutions, especially private schools or international schools, follow an Integrated Program scheme, which allows students to bypass the O levels and take the A levels instead.
Students attending such schools will receive an International Baccalaureate (IB) Diploma, a qualification recognized by over 140 countries all over the world. Because of this, they can attend schools abroad if they so wish.
Starting in 2024, the stream format will be abolished for secondary education in favor of a subject-based banding framework. This framework will allow greater flexibility for the students since they can take subjects based on their strengths and interests.
Post-Secondary Education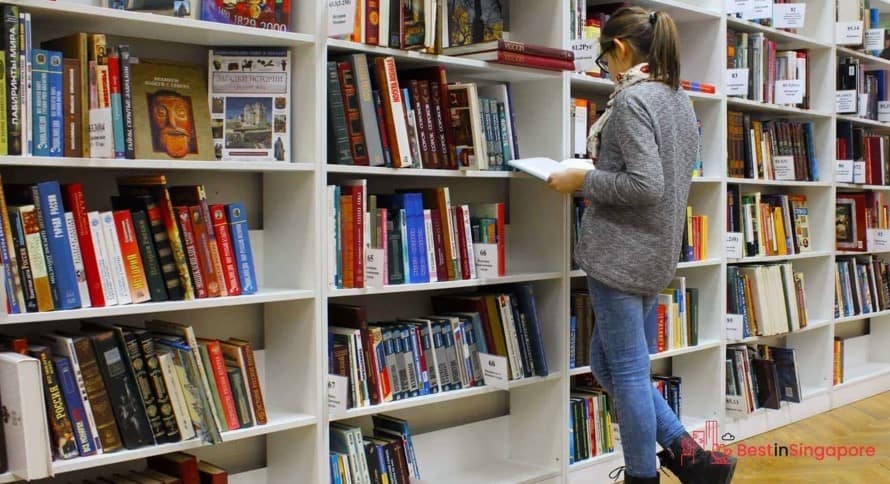 After students graduate from secondary school, they have the option to pursue further education. There are various institutions they can choose to attend, which are as follows:
Junior College: An institution that you can take before attending university. It offers two-year pre-university courses that end with either a Singapore-Cambridge GCE Advanced Level or an IB Diploma.
Centralized Institute: A pre-university institution that offers three streams: traditional science, arts, and commerce.
Polytechnic: Provides three-year diploma courses in various fields, such as engineering, business studies, accountancy, tourism and hospitality management, biotechnology, nursing, and optometry
University: An institution that offers undergraduate, graduate, and post-graduate degrees. Most of them are public research, but there are also foreign universities in Singapore.
Special Education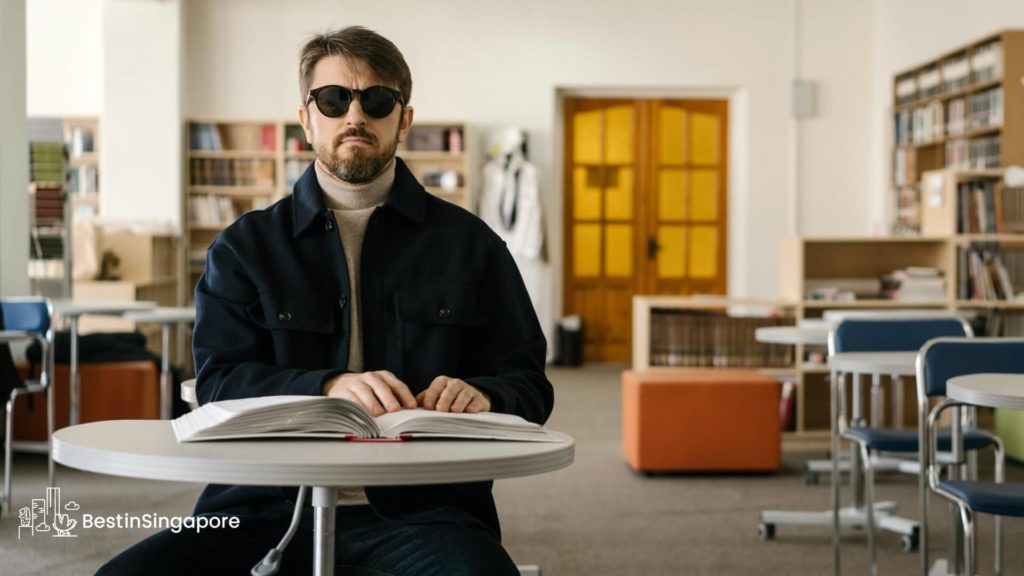 In the past, Singapore's Compulsory Education Act exempted children with physical or intellectual disabilities from compulsory education, but this policy was changed in 2016 and implemented in 2019.
For this reason, children with disabilities are now able to attend school. Institutions dedicated to children with disabilities have also been created so that the students can have a curriculum that caters to them.
Singapore's Education Rankings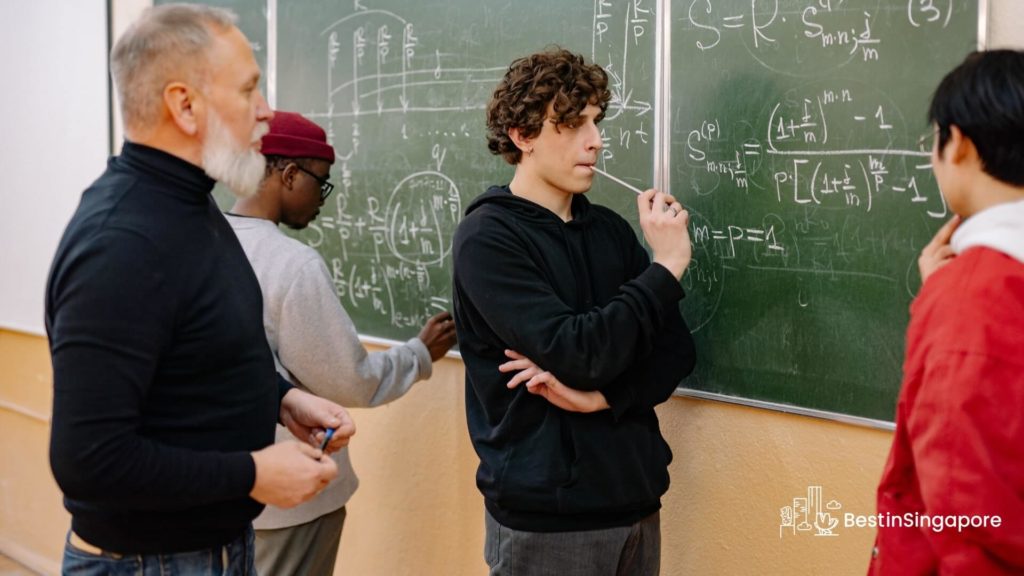 Singapore constantly ranks high in worldwide education rankings. According to the United Nations Development Program, Singapore's education index is 0.921, making it the 10th highest in the world.
Additionally, World Bank reports that Singapore's school achievement is 71.37%, which puts the country at the top of the rankings.
In particular, Singapore really excels in the fields of science and mathematics. It almost always tops world-renowned education surveys like Trends in International Mathematics and Science Study and Programme for International Student Assessment (PISA).
Singapore's success in math eventually led to other countries adopting Singapore Math and distributing Singaporean math textbooks to their schools.
What are some of the best schools in Singapore?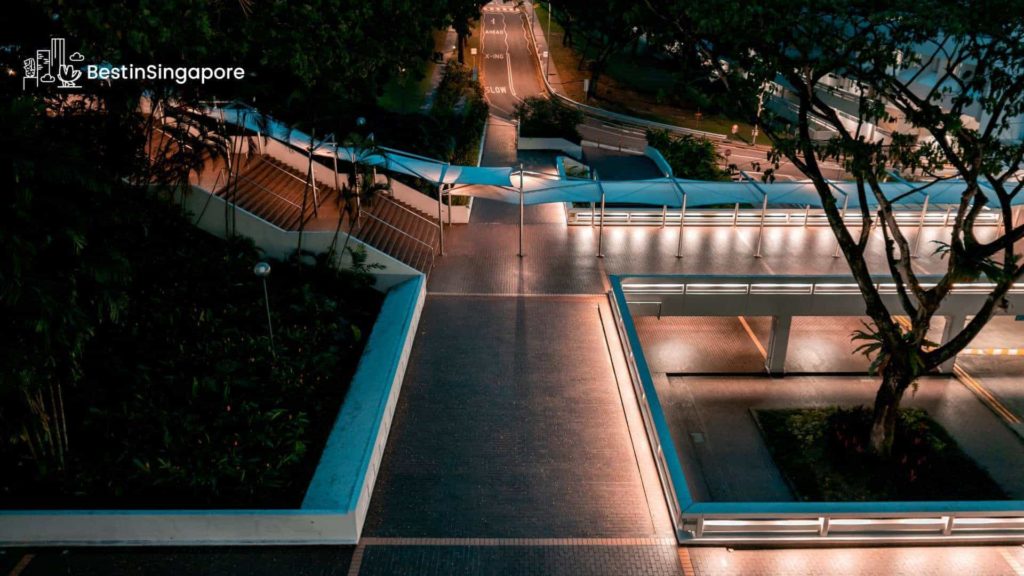 There is no shortage of great schools in Singapore. Whether you're looking for a public school, an international school (if you're a foreigner), or a public research university, you'll find one that suits your needs.
Here are some of the best schools—across all levels—in Singapore. These are the ones that have constantly gotten great scores in examinations or have ranked on worldwide lists.
National University of Singapore. This is one of the most highly-ranked academic institutions in both Asia and worldwide. As of 2023, it ranks eighth on the QS World University Rankings and 19th on the THE Rankings.
Nanyang Technological University. This national public research university is also one of the most well-known institutions in Singapore. Just like the National University, NTU is featured on the THE Rankings at 36th.
Singapore Management University. This is a public-funded private university in Singapore that follows the core curriculum of the Wharton School. It has received triple accreditation from AACSB, EQUIS, and AMBA.
Nanyang Girls' High School. This secondary school has received numerous accolades throughout the years. It's won the Singapore Quality Award, School Excellence Award, and School Excellence Award.
Stamford American International School. This school has welcomed students from more than 75 nationalities, making it one of the most diverse international schools in Singapore. It's also known for its variety of well-rounded programs.
Rosyth School. In 2015, this primary school received five Best Practice Awards from the Ministry of Education (MOE) itself, which is why it's such a popular choice among parents in Singapore.