The SG Parent's Guide: Choosing a Tuition Centre for Every Level
There are many types of tuition centres in Singapore. For parents, it's all a matter of choosing the right one for your child to avoid wasting time and resources.
We came up with this comprehensive guide to help you with that. We covered how each educational level works (just as a reference for choosing tuition services for it), as well as tips for choosing the best tuition centre tailored to different levels, from primary to junior college.
Ready? Then, let's get started.
Primary (P1-P6)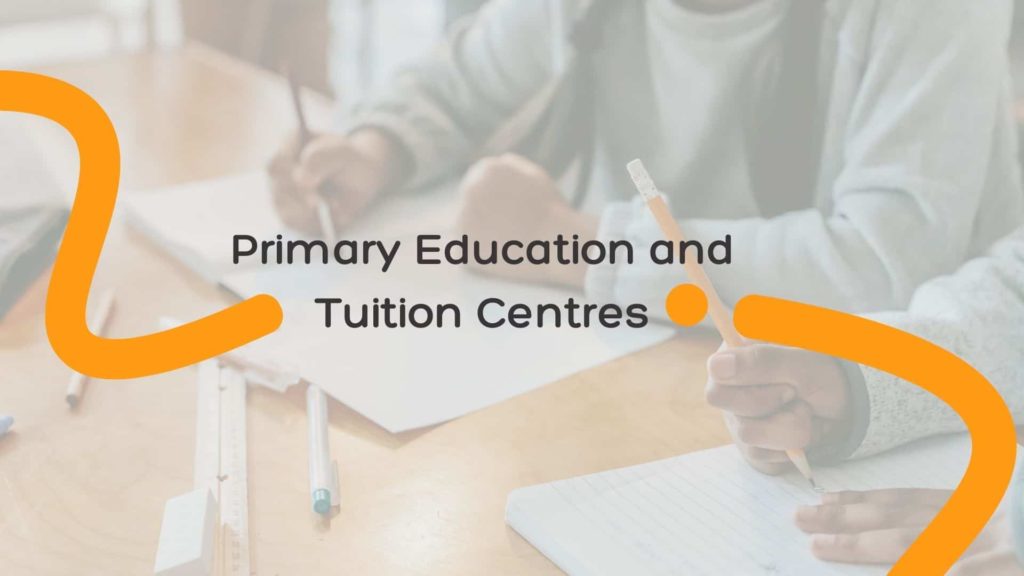 To know what primary tuition centres offer in detail, it's important to get a general idea of how primary education works in Singapore.
For starters, primary levels begin once your child has moved up from kindergarten or preschool. 
Primary education is divided into two: the four-year foundation stage or lower primary (Primary 1 to 4) and the two-year orientation stage or upper primary (Primary 5 to 6).
During the foundation or lower primary stage, the curriculum focuses on building students' basic literacy and arithmetic skills.
On the subject of literacy, students are required to learn English and a mother tongue language—Chinese, Malay, or Tamil. Students can choose which mother tongue subject they'll take upon enrollment into primary school, but may well require tuition in it.
Meanwhile, science and social studies begin to be taught in Primary 3 and 4, respectively. Throughout primary school, students are also taught other subjects on the side such as music, arts and crafts, and physical education, to name a few.
As for upper primary, a good deal of it is about preparing for the PSLE (which we'll get into later) and secondary school.
Overview of Primary Tuition and Topics
The basic rule of thumb for all levels is to know what subject your child needs extra help with before anything else.
Naturally, tuition classes are segregated according to year level. This would make it easier for tutors to gauge each student's progress, considering that curricula vary per year level.
Traditionally, primary tuition classes are small in size, ranging from six to ten students on average. Most primary tuition classes cover English, mathematics, and science, but can cover other topics too.
Tuition centres must also be accredited by the Ministry of Education (MOE) in order to operate lawfully in Singapore. Hence, this should also be one of the first things that you should look for when scouting a tuition centre.
Primary Tuition Fees
In standard group settings, tuition centres charge by lessons per term. Your child must commit to a minimum number of sessions, which can range from four to ten lessons on average.
Some tuition centres charge by lessons per month, taking place at least one hour per week. In this case, parents pay anywhere from $120 to $240 per month on average.
Take note that this only applies to one specific subject. Hence, expect to pay double or even more if you intend to enroll your child in both English and math tuition classes, for instance.
Alternatively, you can also hire a private tutor if your child needs individual focus and would be more comfortable learning at home. 
In Singapore, private tutors are classified as part-time, full-time, or former/current MOE teachers. This is important because fees will vary depending on your chosen tutor's qualifications.
Here's a quick comparison table to know their differences:
Tutor Type
Experience
Estimated Rates
Part-time Tutors
May be one of the following:

• Undergraduate/graduate students

• Undergraduate/graduate diploma holders with full time jobs

• A-level graduates

$20 - $35 per hour
Full-time Tutors
Normally university graduates with several years of teaching experience; full-time tutors teach on a full-time basis
$30 - $50 per hour
Former/Current MOE Teachers
Current or former school teachers with either MOE or private/international school teaching experience
$50 - $70 per hour
Tips for Choosing Primary Tuition Providers
You must make sure that your chosen tuition centre is registered with the MOE. This will ensure that the tuition centre only hires qualified tutors for the job.
If you're going for group tuition classes, try to select options with lower student-teacher ratios. Smaller groups allow the tutor to dedicate more time and attention to each student, which helps with personalised learning.
Some centres have options for both group and individual tuition options. Because of the highly individualised nature of one-to-one sessions, they're also more expensive, so keep that in mind, though.
Regardless of your choice, one of the main things to consider when looking for a tuition centre or tutor for primary school students is teaching style and how notes are presented.
Children have four main learning styles: visual, auditory, reading/writing, and kinaesthetic.
If your child is a visual learner, then they may benefit more from tuition centres that make use of pictures, videos, infographics, and other visual aids. Children who are auditory learners would understand concepts easier if their tutor can explain lessons clearly and easily.
On the other hand, children who enjoy reading and writing will find worksheets and text-heavy resources more helpful. Kinesthetic learners essentially use all their senses while learning and therefore, thrive more in hands-on activities.
Be sure to know your child's learning style beforehand so you can discuss teaching methods with your chosen tutor or tuition centre. This would allow you to narrow down your choices and choose the most appropriate one for your child.
A Special Consideration: PSLE Preparation
Students near the end of their sixth year of primary education are required to take a national exam called Primary School Leaving Examination (PSLE).
This exam tests primary students' proficiency in four major subjects: English, their mother tongue language, mathematics, and science. Ultimately, a student's PSLE results will be used for secondary school admission the following school year.
In Singapore, there are three main secondary education streams: Express, Normal (Academic) or N(A), and Normal (Technical) or N(T). Among these, the Express stream has the highest PSLE cut-off.
To understand the PSLE's scoring system, you have to know what Achievement Levels (ALs) are. Basically, students will be given AL scores from 1 to 8 for each subject, each of which has a corresponding mark range.
| AL | Raw Mark Range |
| --- | --- |
| 1 | ≥ 90 |
| 2 | 85 - 89 |
| 3 | 80 - 84 |
| 4 | 75 - 79 |
| 5 | 65 - 74 |
| 6 | 45 - 64 |
| 7 | 20 - 44 |
| 8 | |
According to the MOE, a child's PSLE score will be the sum of the four subject scores, with 4 being the highest. 
For instance, if your child gets a score of AL1 in English, AL3 in mathematics, AL2 in their mother tongue language, and AL4 in science, that would earn them a total PSLE score of 10.
Essentially, the lower your child's overall score is, the wider their secondary school options are, including top schools such as Raffles Institution and Nanyang Girls' High School.
A lot of students from these schools historically move forward to even more prestigious universities later on, such as the National University of Singapore and Nanyang Technological University—both of which rank among the top schools in the world.
For this reason, this is why many parents start preparing their children for their PSLE examinations as soon as they reach Primary 4 by enrolling them in tuition centres.
Note that better centres will have programmes dedicated specifically to PSLE prep. Try to opt for these when possible, as it lets your child get started on preparations for this key assessment early on.
Note too that tutors should cover more than revision of concepts learned in school. They should also include answering techniques in their syllabus, as it helps your child better understand how to tackle complex queries in the PSLE.
If you're raising your child to be bilingual in both English and Chinese, by the way, you may also consider schools offering the Special Assistance Plan (SAP) programme. Often called "SAP schools" or "Chinese schools," these schools normally attract the top 10% of each batch of PSLE takers.
In order to be admitted to a SAP school, your child must have at least a PSLE score of 14 or below. This is the reason Chinese tutors are in demand all over the island.
Secondary (S1-S4)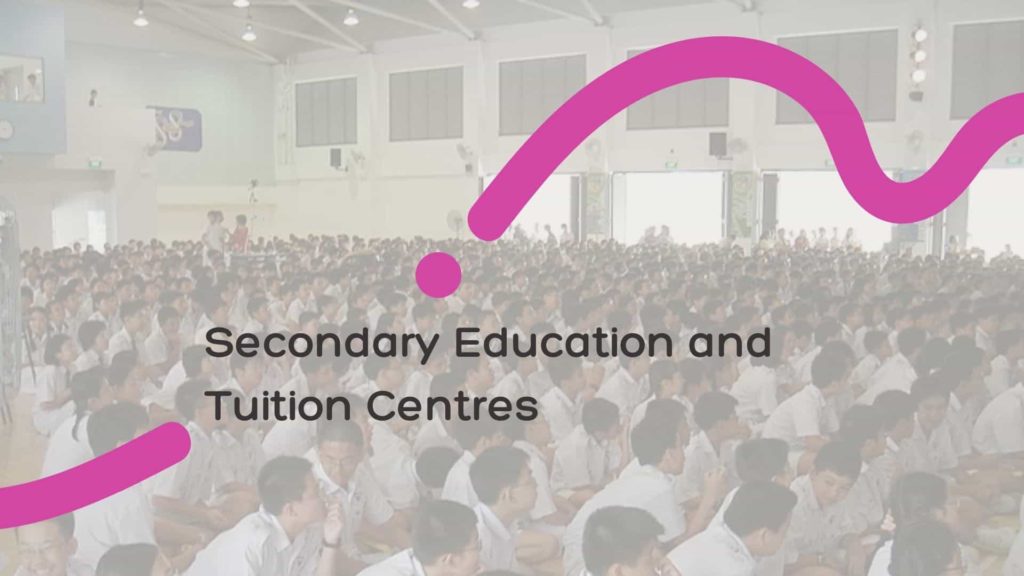 While secondary education in Singapore is largely public, some still choose private schools or international schools. Of course, you'll need special permission from the MOE if you want to enroll your child in a private school. 
Just like other levels, you might want to get yourself acquainted with how secondary education works in Singapore. As mentioned above, secondary education is divided into three streams: Express, N(A), and N(T).
Now, streaming is a practice where students are placed into a specific class according to their academic ability.
All streams consist of a four-year course and lead to different examinations at the end of secondary school. Just like PSLE, the results of these examinations will determine their admission to post-secondary institutions (more on this later).
However, streaming has been pretty controversial due to its psychological impact on students. This is one of the reasons streaming will be abolished by 2024, to be replaced by a new subject-based system.
This new system will allow students to take subjects at different levels according to their abilities.
Students who enter Secondary 1 will take a mix of three different classes at different levels based on their PSLE score: General 1, General 2, and General 3, with General 1 being the least demanding.
In other words, G3 is highly similar to today's Express stream.
This means that a student can take mathematics at a G3 level while taking other subjects at lower levels. This strategy continues throughout secondary school, which will all be based on the student's academic performance.
Overview of Secondary Tuition and Topics
Under the current system, students must take a number of compulsory subjects throughout their four years of secondary education. They can also take electives or optional subjects from Secondary 3 onwards.
Compulsory subjects for students in the Express and N(A) streams include English, mother tongue languages, mathematics, science, and the humanities.
Meanwhile, students in the N(T) stream have the same set of compulsory subjects, with the exception of science and the humanities. Instead of those two subjects, they're replaced by computer application and social studies.
Each stream has a specific curriculum it follows. This means that you should enroll your child into a tuition centre or class that focuses on that specific curriculum.
Tuition classes are typically split into lower secondary and upper secondary. The latter is further subdivided into N-level classes and O-level classes, which cover mandatory subjects like math, English, and science.
Secondary Tuition Fees
A standard tuition class consists of six to twelve students on average. In most cases, tuition centres offer face-to-face and online classes, normally conducted once or twice a week.
Tuition fees are either normally charged per month/term or per lesson. In the case of the former, you're looking to shell out around $460 per month for a one-hour session each week.
One-to-one private lessons in a tuition centre can go up to $130 to $150 per hour on average. Otherwise, you can also refer to the table below if you prefer to hire a private tutor for your child.
Tutor Type
Experience
Estimated Rates
Part-time Tutors
May be one of the following:

• Undergraduate/graduate students

• Undergraduate/graduate diploma holders with full time jobs

• A-level graduates

$25 - $40 per hour
Full-time Tutors
Normally university graduates with several years of teaching experience; full-time tutors teach on a full-time basis
$35 - $50 per hour
Former/Current MOE Teachers
Current or former school teachers with either MOE or private/international school teaching experience
$65 - $80 per hour
Tips for Choosing Secondary Tuition
Tuition isn't all academics, especially at this stage: you may also enroll your child in an enrichment class, which may come in handy once they're taking elective and non-academic classes. Some examples of enrichment classes include tennis, swimming, badminton, and violin lessons.
When narrowing down tuition centre options at this level, the first thing you should do is still to check whether your choices are accredited by the MOE or not. An accreditation will give you the assurance that your chosen tuition centre would only employ qualified teachers.
You can get a feel of the tuition centre by scheduling a visit. You can talk to their tutors about teaching styles, pedagogy, notes, and more, all of which must be in line with your child's learning style and needs.
The Future of O-Levels, N-Levels, N(T)-Levels without Streams
Students who join the Express stream will eventually have to take O-level examinations in the last year of secondary school. This national examination will determine what institution they can apply to the following year, which includes junior college, polytechnic schools, and the Millennia Institute.
On the other hand, the N(A) and N(T) streams would eventually lead to N-level examinations. The results would be used for admission to polytechnic schools and other technical programmes.
Following the N-level exams, students in the N(A) stream may remain in secondary school for another year to study for their O-level exams. Meanwhile, students in the N(T) stream may transfer to the N(A) stream to study for the N(A) examinations for another year.
Along with the abolishment of streams in 2024, expect that O-level and N-level exams will also be replaced with a new examination and certification system.
Essentially, there will be one common national examination that students will take in their last year of secondary school.
Students will receive one national certification, which indicates the level at which each subject is taken. This new system will take effect in 2027 once the first batch of secondary students are in their final year of secondary school.
Meanwhile, this new change will not affect students admitted to the Integrated Programme—a six-year course that allows students to skip O-level examinations and proceed directly to A-level examinations.
The latter is a national exam that's internationally recognised by universities as a university entrance examination and employers as a tertiary education certificate.
Junior College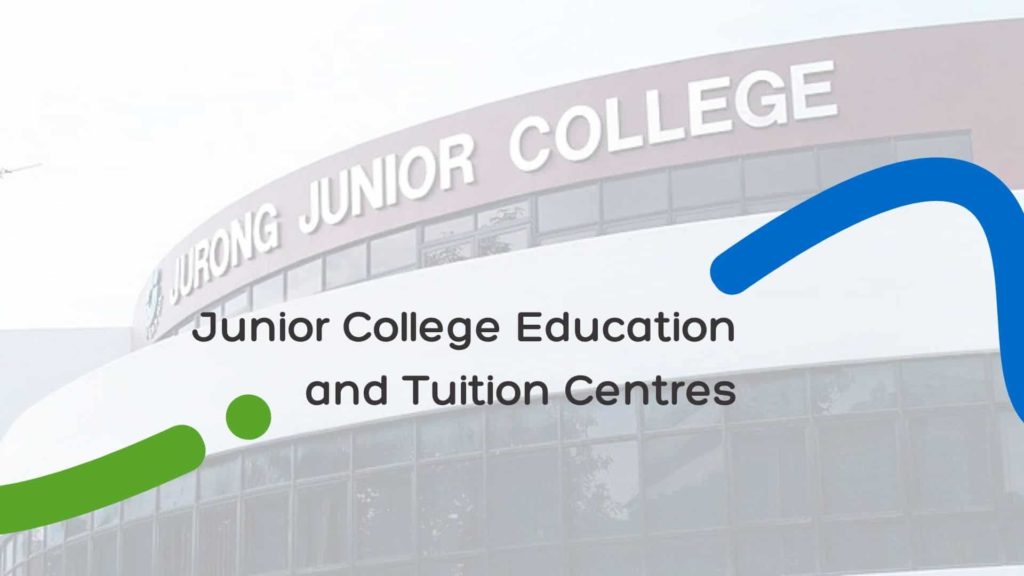 Moving on, there's one more step to take if your child wishes to continue their education all the way to university: junior college.
These pre-university institutions offer two-year programmes that prepare students for their A-level examinations or the International Baccalaureate (IB) diploma. A student may gain admission to a junior college through their O-level exam scores or direct school admission.
Overview of Junior College Tuition and Topics
Junior colleges offer an extensive range of subjects where students can mix and match subjects based on their interests. Before that, every JC 1 student must take a number of compulsory subjects including General Paper, Project Work, and Mother Tongue.
Apart from these, all JC students must take up four additional subjects, which can be either four H2 subjects or a mix of three H2 + one H1 subjects. The latter combination is the standard route that most students take.
That said, a student's subject choices will greatly affect their university admissions. For instance, a student who would like to proceed to a science programme in university would naturally take up chemistry, physics, biology, and math subjects.
Ideally, a student must have an idea of what university programme they would like to join eventually. This is because university programmes have specific subject requirements that students must take during junior college in order to be considered for admission.
Otherwise, there are also standard subject combinations that students can consider, which allows them to be eligible for most university programmes. This combination includes H2 Physics or Biology, Chemistry, Mathematics and H1 Economics.
This is also why you'll find many tuition centres in Singapore to offer these classes as preparation for A-level exams. In fact, some tuition centres even specialise in one specific subject only such as economics or physics.
On the other hand, students may also take the International Baccalaureate Diploma Programme (IBDP)—a two-year long programme that leads to an IB diploma. A student may use their IBDP results as an entry point to some universities.
Junior College Tuition Fees
Just like previous levels, junior college students normally attend tuition classes online or face-to-face once a week. Due to their highly advanced nature, junior college tuition classes are the most expensive.
Average monthly fees range from $360 to $500. This fee includes four one-hour group sessions and learning materials.
Of course, you can also anticipate paying slightly more for one-to-one sessions in a tuition centre. Otherwise, check out the table below for fees you can expect in a private tutor:
Tutor Type
Experience
Estimated Rates
Part-time Tutors
May be one of the following:

• Undergraduate/graduate students

• Undergraduate/graduate diploma holders with full time jobs

• A-level graduates

$50 - $65 per hour
Full-time Tutors
Normally university graduates with several years of teaching experience; full-time tutors teach on a full-time basis
$60 - $80 per hour
Former/Current MOE Teachers
Current or former school teachers with either MOE or private/international school teaching experience
$90 - $120 per hour
Tips for Choosing Junior College Tuition 
Again, the first thing you should look for is MOE accreditation to ensure that the tuition centre only supplies tutors with the right qualifications. For instance, a highly qualified economics teacher would have a degree in economics, as well as a few years of work experience in the field, ideally.
We recommend visiting your chosen tuition centre before making a commitment. During this visit, you can ask the tuition centre about teaching methods, fees, learning materials, lesson recordings, and after-hour tutoring.
Some tutors even offer after-hour services to help students accomplish their homework. A good tuition centre must have the ability to cater to each student's unique needs, and that includes after-hour consultations when the situation requires it.
You must also factor in location and class schedules when narrowing down your choices. Some junior college tuition centres only operate on specific days of the week, which can be a blessing or curse depending on you and your child's schedule.
---
If we could sum up this guide in just a few words, the most important thing to remember is to always consider your child's needs and learning style.
From there, you can start to consider other tangible aspects such as the tuition centre's location, fees, and MOE accreditation, among others. Once the practical side of things are taken care of, you can further narrow down your choices by considering the tutor's teaching style and learning materials.
So that ends our comprehensive guide on choosing a tuition centre for every level. We hope this article will help you find the right tuition centre for your child and their academic endeavours.