Where can I take my cat in Singapore?
Letting your feline friend experience a supervised outdoor life is a part of giving your cat its best life. That's why today's post is about where you can take your cat in Singapore.
Where can I take my cat for fun and playtime?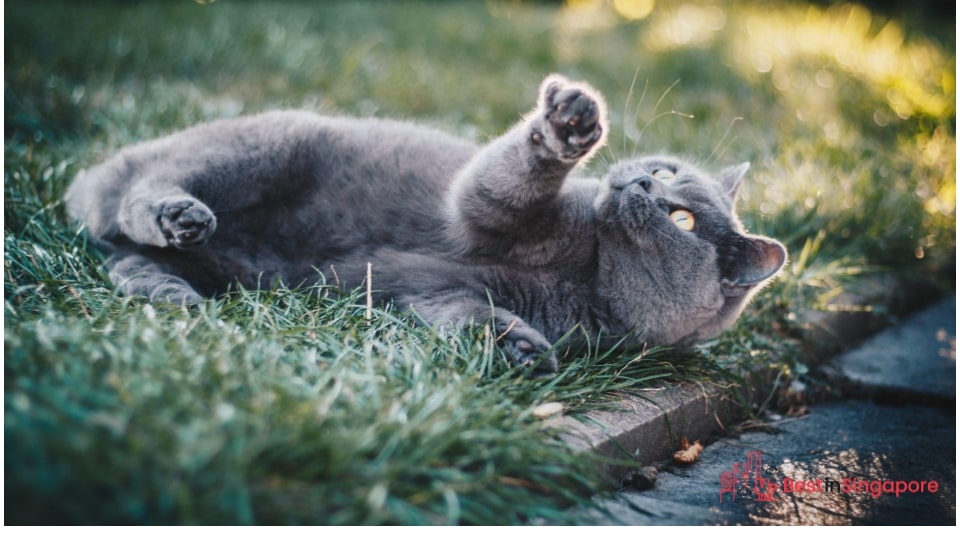 Luckily, there are plenty of pet-friendly places that emphasise cat care and enjoyment for your furry felines. Aside from parks, you can take your cat to dozens of cat-centric coffee shops and lounges, too.
Dog cafes in Singapore have been all the rage for years, but what about cat cafes? And are Singapore parks cat-friendly, too?
Let's take a closer look at some fine examples below.
1. Open Farm Community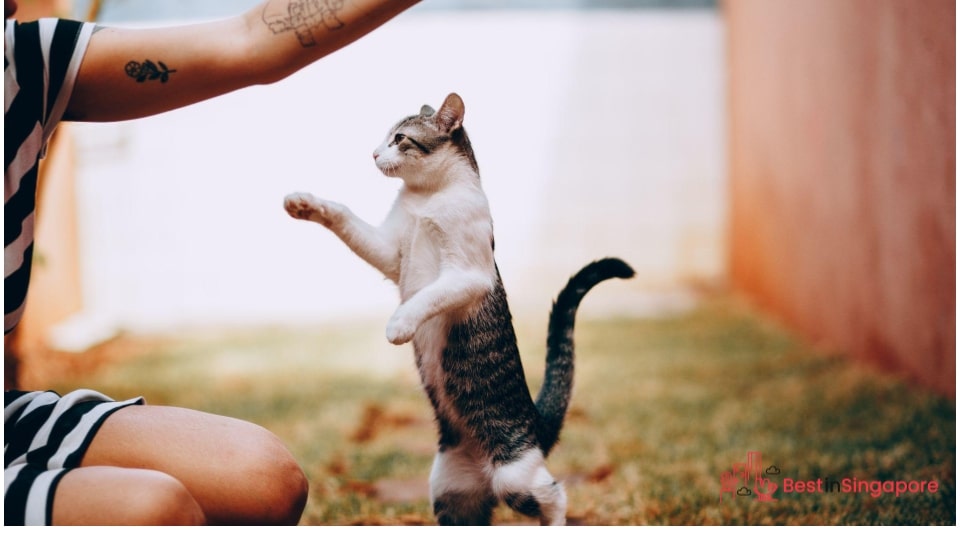 Location: 130E Minden Road
Hours:
Monday to Thursday: 12 noon – 4 PM, 6 PM – 11 PM
Friday: 12 noon – 4 PM, 6 PM – 12 midnight
Saturday: 11 AM – 5 PM, 6 PM – 12 midnight
Sunday: 11 AM – 5 PM, 6 PM – 11 PM
Prices start at: S$10
Must-try: Five Founders Carbon Neutral Short Rib, banana catsup and chips (to share, S$45)
Website: https://www.openfarmcommunity.com
The Open Farm Community doesn't just feature a pet-friendly cafe but also spacious gardens that can make your feline pal feel closer to nature. It's truly a haven for both furparent and furkid who want to get away from the busyness of city life.
It features a rustic backdrop that's perfect for brunch and lounging around. The menu features dishes with ingredients sourced from the restaurant's own urban garden as well as the harvest of local farmers.
So if you want a happy and healthy pet while nourishing your own mind, body, and soul, bring your cat to the Open Farm Community today.
2. Ah B Cafe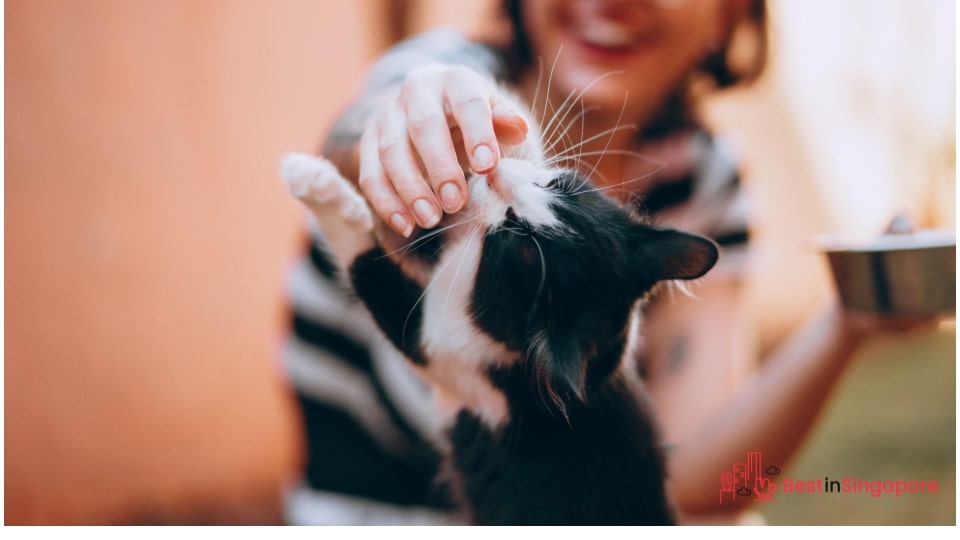 Location: Sunny Heights, 110 Turf Club Road, Bukit Timah
Hours:
Tuesday to Wednesday: 12 noon – 6 PM
Thursday to Friday: 12 noon – 10 PM
Saturday: 10:30 AM – 10 PM
Sunday: 10:30 AM – 9 PM
Prices start at: S$10 per child, S$18 per adult (minimum spend)
Must-try: Teriyaki chicken and mashed potatoes (S$18.80)
Website: https://www.facebook.com/ahbcafe
For cat owners, the best cafes in Singapore are those that allow their beloved felines on the premises. Ah B Cafe does one better by also offering a dedicated menu for furbabies!
Both its indoors and outdoors are spacious and allow pets to safely explore to their hearts' content. There's also an event for cats called Meow Meow Night, which is specially created for cats and their owners.
Ah B Cafe creatively combines the cafe experience with events that showcase fun and playtime while highlighting pet owner responsibilities on its premises.
3. Canopy Garden Dining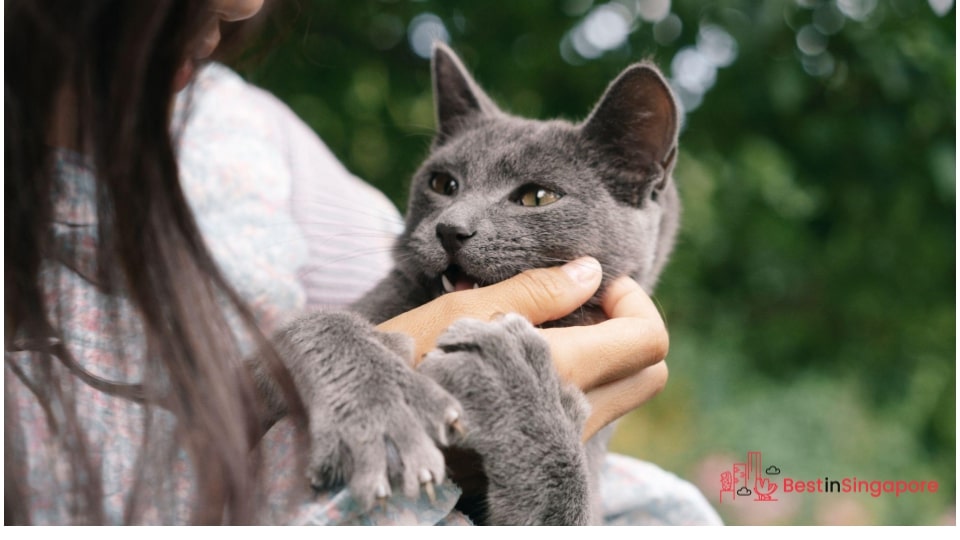 Location: Bishan Park 2, 1382 Ang Mo Kio Avenue 1
Hours:
Monday to Thursday: 9 AM – 10.30 PM
Friday: 9 AM – 11 PM
Saturday to Sunday: 8 AM – 11 PM
Prices start at: S$10.70
Must-try: Truffle pizza (S$25.68), Spanish pork chop (S$28.89)
Website: https://www.canopygardendining.com/location/canopy-bishan-park/
Even cats can get cabin fever. That's why it's a good idea to take them to wide open spaces that are safe and welcoming for them.
Canopy Garden Dining is one such place. It's a cafe with a lush garden that makes al fresco brunches extra sunny and cosy.
You can enjoy some hot breakfast while your beloved feline can stretch its legs and lounge about in a shade of foliage and greenery.
A note of caution: always make sure your cat drinks a lot of water, especially outdoors, to prevent dehydration.
4. Sun Ray Cafe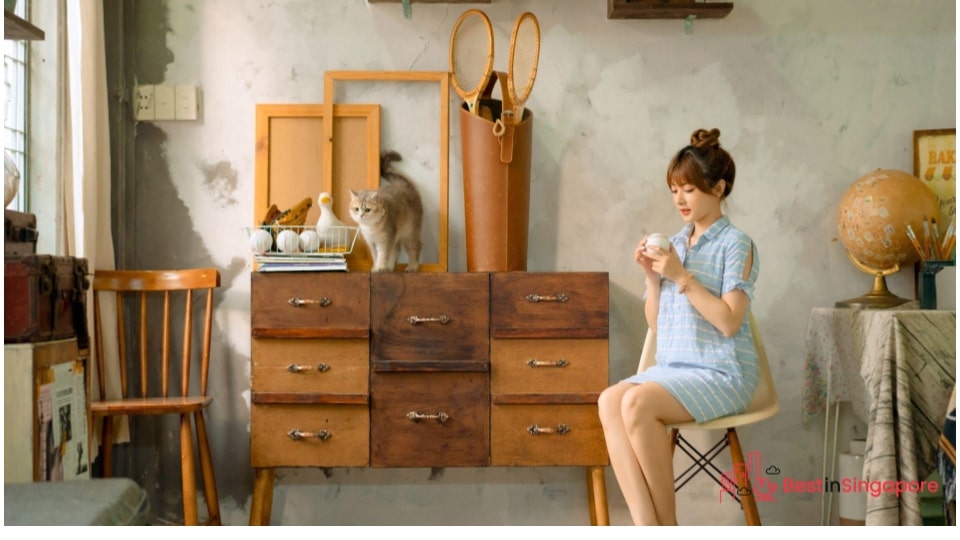 Location: Serangoon Gardens, 79 Brighton Crescent
Hours: Tuesday to Sunday: 9:30 AM – 10 PM
Prices start at: S$3.50
Must-try: Sun Ray's Big Breakfast (S$14.00), pet sirloin steak (S$13.00)
Website: https://www.sunray.sg/
Sometimes, your cat deserves a treat for being such a good kitty during trips to the vet clinic. So when your feline is being extra-nice, bring it to the Sun Ray Cafe.
This furbaby-friendly cafe has all the attractions of a great dining spot with a menu of delectable yet affordable dishes. The same applies to its pet menu that's filled with treats you won't find in ordinary pet stores.
And if your cat's birthday is coming up, Sun Ray Cafe offers "pawty" event and catering services for your feline and its favourite companions to enjoy!