Singapore vs Bali: How Do They Compare?
If you're planning your honeymoon or a family vacation, you might want to consider either Singapore or Bali. We're going to be comparing these two destinations through the lens of a vacationer today.
So before you book tickets at your favourite travel agency, read on and find out how the two places compare.
Is Bali cheaper than Singapore?
For a weeklong vacation, Bali is generally less expensive than Singapore. This is especially true for those who carry just travel backpacks instead of luggage on holidays.
Bali also offers the kind of rustic, inexpensive charm that contrasts with Singapore's highly efficient and organised tourism. But if you want the slick, clean architecture and infrastructure of a futuristic metropolis, Singapore might be your cup of tea.
Both destinations have unique and unforgettable things to offer. So it's really a matter of weighing your (and your travel companions') vacation preferences before making a choice.
Which one is more expensive for a vacation?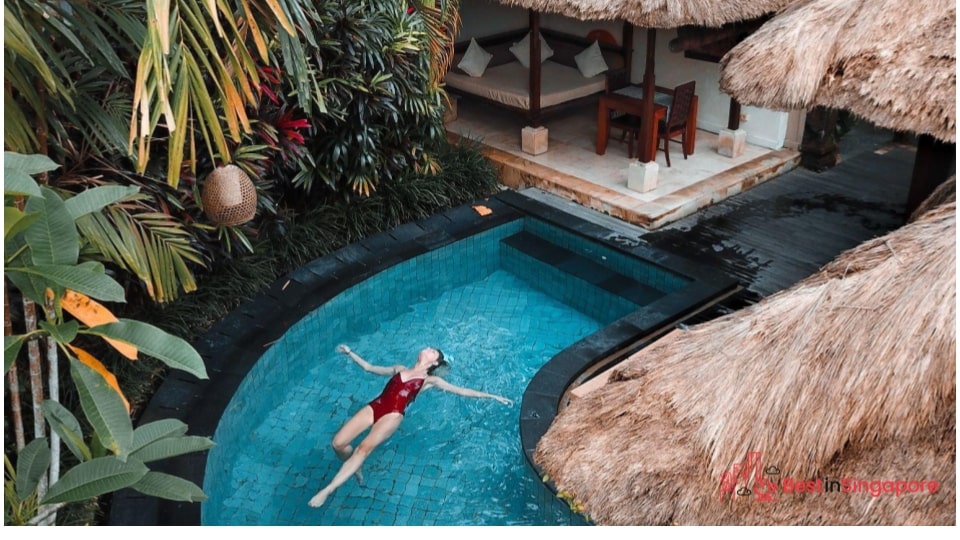 A dream tropical vacation is possible with both destinations. Both have islands and plenty of swimming activities to offer couples, families, and groups of friends.
Of course, a lot of things will depend on the kind of swimming and sunbathing you wish to do. Singapore offers convenience and luxury, while Bali is more adventure and back-to-nature trips.
Singapore has lots of private hotel pools and family-friendly resorts to visit for entire groups of tourists. On the other hand, Bali offers private villas, island resorts, and even the option to pitch a tent on a white sand beach!
So take your pick between luxurious or rustic (or somewhere in between), and you can narrow down your choices.
Which has better food?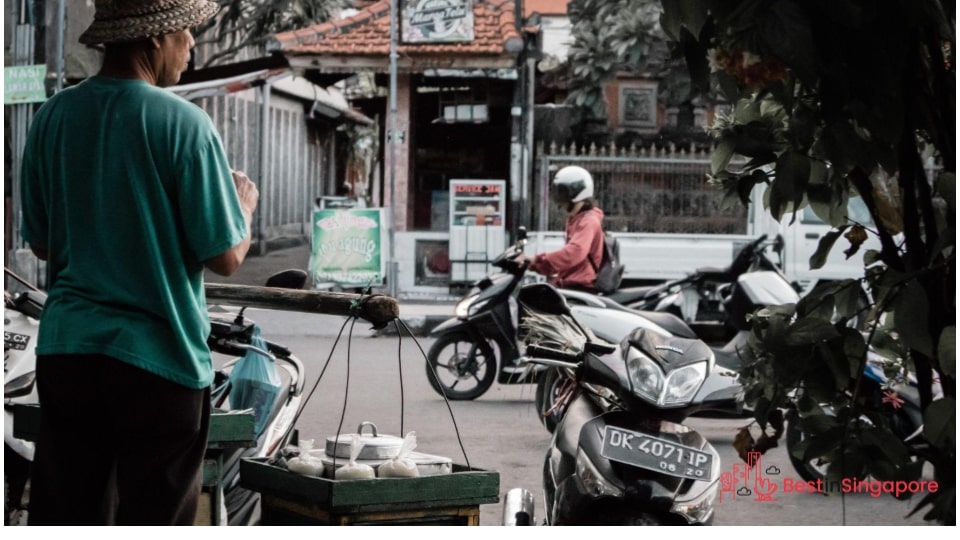 It's another tough call to choose between Bali and Singapore if you're a true-blue foodie. Both destinations offer cuisines with multicultural flavours and influences.
Balinese food uses spices and lots of coconut milk to make their meals really savoury and tasty. The best buffets there often feature local dishes like satay, babi guling, and different salads.
But you can taste the cultural influences of Singapore via its Peranakan menu offerings. These have distinctly harmonious Indonesian, Malaysian, and Chinese flavours you won't find elsewhere.
Singapore is also famous for its chilli crabs, so if you're fond of them, that's a good enough reason to visit the island city!
Which one has a more vibrant nightlife?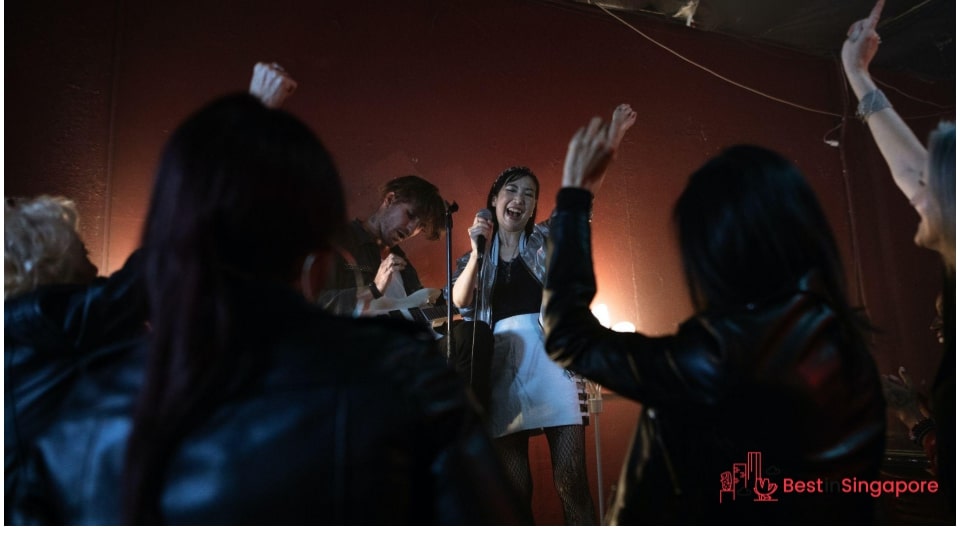 Singapore has a lot of clubs and a vibrant live music scene featuring local and international acts. There are also drinking holes all over the city with some imaginative cocktails and bar chow served up.
However, it's important to be mindful of drinking regulations in Singapore. No alcoholic beverage is allowed to be sold or served past 10:30 PM, especially in public places.
But Bali is no stranger to exciting nightlife, either. It has beach clubs that feature everything from rave scenes to pool parties set against a colourful tropical backdrop.
Again, the kind of nightlife you can expect depends on the destination's geography and how rules and regulations shape it.