Gaming Chair vs. Office Chair
If you've been thinking of upgrading your current dining chair seating situation, you may want to read this guide. Today, we're going to weigh what a gaming chair can offer against that of an office chair.
If you're either a gamer or an office-goer (or both!), you might think that the choice is pretty cut and dried. However, there are nuances you should consider before going out and purchasing a chair that you think defines you.
Your lifestyle and how much time you spend on gaming or working plays a significant role in your choice. But it's practical to look at the following factors, as well.
Support and Adjustability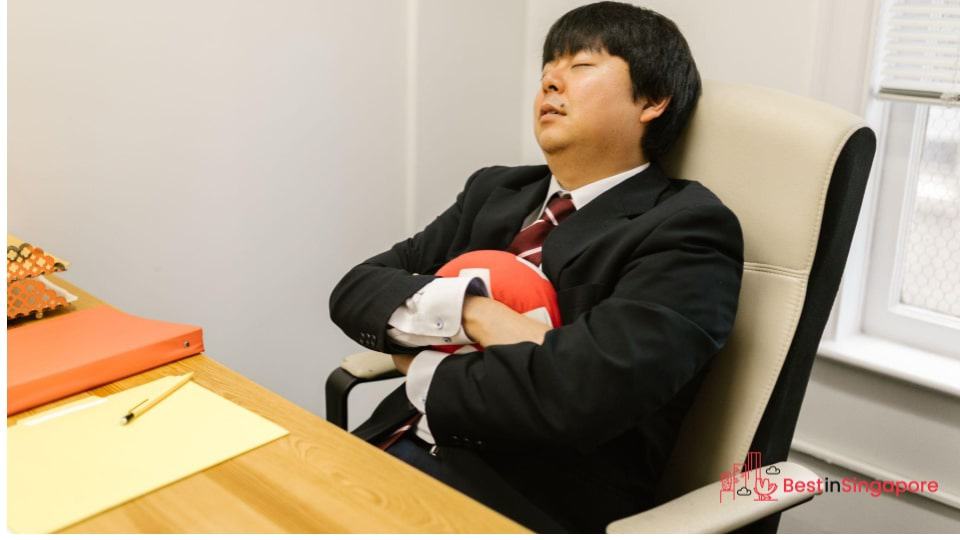 The best osteopaths will agree that a pain-free life is one that stems from improved lifestyle choices. That's why comfort is a big consideration especially if your chair is expected to accommodate little snoozes and naps in-between gaming and working. 
Gaming chairs are constructed for hours and hours of use and are often built with cushy seats and armrest paddings. On the other hand, most office chairs are constructed with cost and availability in mind (especially for bigger office setups) and therefore use cheaper materials to keep expenses down.
The seat, armrests, headrest, and other parts of a gaming chair can also be adjusted to accommodate the user's size and weight, plus preferred sitting angles. Most office chairs can tilt at certain angles and have adjustable armrests too, but not as drastically as a gaming chair can.
Ergonomics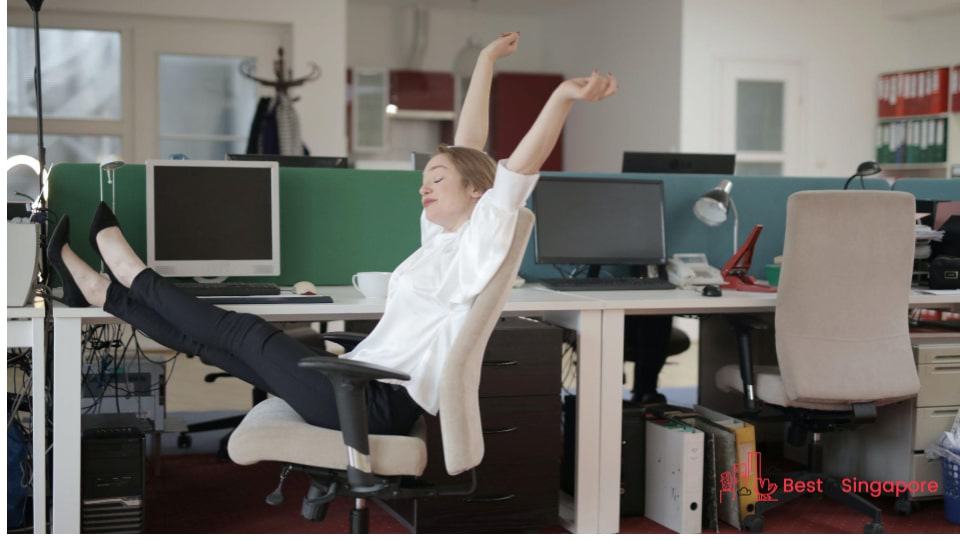 Sitting with bad posture for long hours is something chiropractors often see among gamers and office-goers. So short of purchasing a massage chair to ensure the utmost comfort, you'll have to look at what your future chair is going to offer your back and other body parts.
Adjustable features play a big role in chair ergonomics, but the size and weight accommodation also need to figure in. With this in mind, most gaming chairs are designed to be customised and personalised with detachable headrests and adjustable heights.
On the other hand, if you take a look at most office spaces in Singapore, the chairs typically look alike and carry the same features (or lack thereof). 
That's not to say that all office chairs don't offer sufficient lumbar support, but they're not as common as non-adjustable ones.
Looks and Features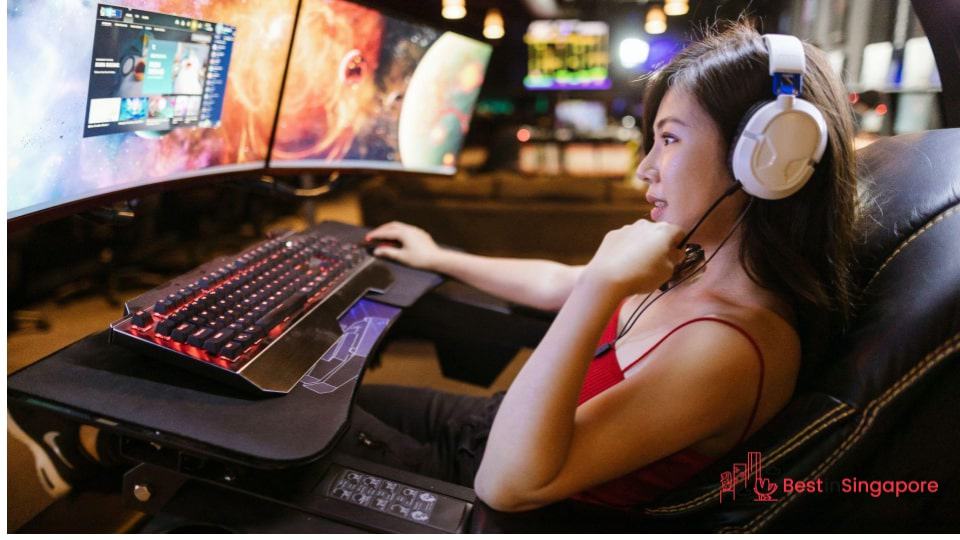 Gamers usually like being surrounded by bling and striking personalised details so gaming chairs often reflect this preference. Since most consider it a lifestyle, it only makes sense for them to customise the setup any way they see fit.
Embroidered headrests, contrast stitching, and plush faux leather upholstery are added to complement gamers' mechanical keyboards, monitor arms, and other gaming accessories. 
In contrast, office chairs can often look sleeker and more sophisticated and are ideal for professional settings.
The materials for office chairs are also more practical. Higher-end models can also use memory foam for the seat and back, though mesh is a preferred material that improves airflow and keeps a user's back and seat from sweating.
Price Tag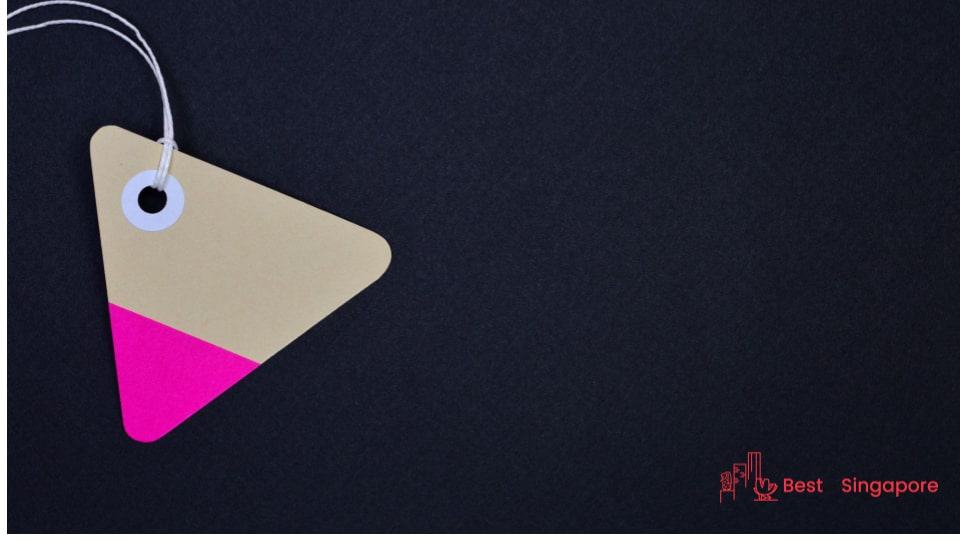 Most office furniture stores in Singapore have office chairs readily available for purchase. They can range from more affordable models to those that have higher price tags given the brand, features, and materials they're built with.
They're also easy enough to clean which most office cleaning companies can accommodate on a regular basis. 
Gaming chairs have all the bells and whistles to justify a bigger price point compared to office chairs. But if it's comfort, ergonomics, and customisation that you're looking for, you might be able to rationalise the initial costs of a gaming chair.