9 Best Gaming Chairs in Singapore: 2021 Buying Guide
Have you ever endured back pains and distracting discomfort while gaming? If so, it's time to look for the best gaming chairs in Singapore. With the right chair, you'll find yourself extending your kill streaks without ever feeling a crick in your neck!
Finding that perfect gaming chair in Singapore requires a bit of careful shopping, though. If you're not sure which features to take note of for this, we've listed some of them in our buying guide below. Also, make sure to check out the links we provided as we've made it easier for you to discover where to buy gaming chairs in Singapore.
That said, you can also just jump straight to our list of the best gaming chairs in Singapore. Either way, let's begin!
Factors to Consider When Choosing the Best Gaming Chair in Singapore
Gaming chairs vary in sizes, styles, and features. That's why you should know the essential factors here — it can help you determine the most suitable chair for you.
1. Weight Capacity
First of all, are you a big person? If you are, you must check if a chair has a high maximum weight capacity so you can be sure that you can safely use it.
If you choose one with a weight capacity range of 200 kilograms, then anyone who weighs 200 kilograms and below can sit on it.
It's generally better to get stronger chairs than otherwise, by the way. That's because you won't have to tell your friends with larger frames to sit somewhere else if they do use your computer.
2. Durable Built
As soon as you've checked the weight capacity, see if it can truly carry a heavyweight. You can determine the durability and strength of most gaming chairs in Singapore based on the materials used.
It's advisable to have a strong frame made from steel or other firm metals, leather upholstery, PU caster wheels for smooth gliding, and padding with cold foam to prevent deformation. This ensures a longer-lasting build, making your purchase more efficient.
3. Comfort
Sitting in front of your desktop/laptop for a long time will be better if you have a comfortable gaming chair. So, make sure to check if they have padded backrests, armrests, and headrests, as most good gaming chairs in Singapore have them. 
The frame must also provide a comfortable posture so you can avoid slouching throughout the entire time. Keep in mind that you can play for longer hours if you're very much comfortable with your gaming chair.
4. Customisation Options
Aside from being comfortable, it should also be convenient and have a variety of customisation options. Headrests, backrests, armrests, and even the height must be adjustable so you can have a good sitting posture.
If you prefer a gaming chair with swivel, though, check if it can be locked into one position.
Multiple adjustable options allow you to change some parts, giving the most suitable setup for you.
The Best Gaming Chairs in Singapore
So now you know what to look for when shopping for the best gaming chairs in Singapore. Now let's get started with the actual chairs themselves!
1.   Secretlab Titan 2020 Series
Best for Headrest and Lumbar Support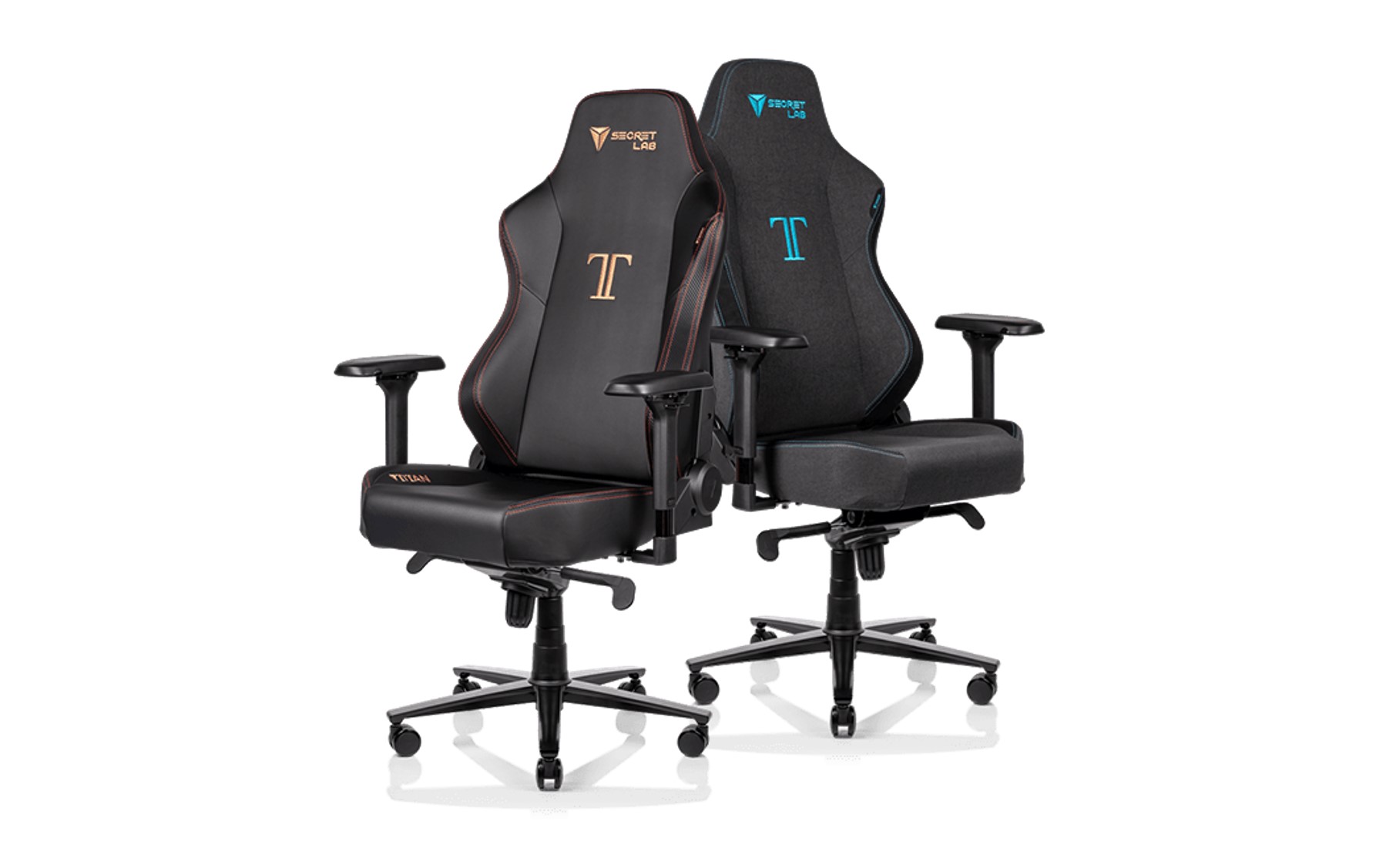 Price: $627.00
Shop Now on SecretLab
The Secretlab TITAN 2020 series provides users with wide seat space and easy adjustment options for the arms, height, and pitch. It has an integrated adjustable lumbar support in its full-length backrest for maximum comfort, perfect for long hours of gaming.
The gaming chair comes with a variety of customisation options, from the color and design to the upholstery. You can even choose from a variety of original Secretlab designs, eSport editions, and special editions from their catalogue.
For the upholstery, you can choose from Secretlab's PRIME™ 2.0 PU Leather, SoftWeave® Fabric, or NAPA Leather. Singapore's hot weather won't be an issue as Secretlab's patented leather is more breathable and flexing- and abrasion-resistant compared to regular leather.
Besides comfort and style, the gaming chair is also built for durability, sporting an aluminium frame material, aluminium wheel base, and heavy-duty class 4 hydraulics. If you're planning to go on long gaming sessions, the Secretlab TITAN 2020 series is your best pick for the best gaming chairs in Singapore.
Highlights
130kg weight capacity
Aluminium frame material and wheel base
PU caster wheels
Secretlab-patented leather material
Memory foam padding
Adjustable full-length backrest
Customer Reviews
The Secretlab TITAN series is one of Secretlab's best-selling gamers chair in Singapore for a number of reasons. Check out these customers' reviews on the quality of the gaming chair:
"Really happy with this chair, very comfortable to sit in all day (and night at times) for both work and gaming. Being fabric means it is also really comfortable in the cold and heat. The only issue is that my cat also thinks the chair is great, and keeps stealing it from me!"
"From the delivery date being promised and then exceeded (one day early), to the gorgeous packaging and thinking of every inclusion to assemble, including the simple Youtube video I have to say this chair has been a joy from start to finish. It has turned my workspace into a place of comfort that I greatly enjoy being in and can endure long hours."
2.  APOL Kraken
Best for Overall Value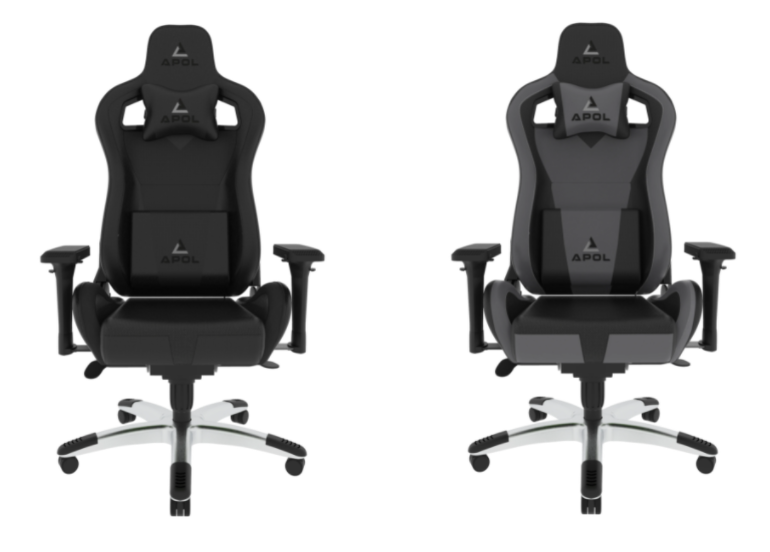 Price: $428.0
Shop Now on APOL
APOL Kraken has a lot of unique features that no other gaming chairs have. They allow their customers to choose what type of material they want for their APOL Kraken, either PU Leather or Fabric. Another point why people love this product is because it offers two colors, fossil grey & carbon black for the PU Leathers and ash storm & charcoal for Fabric.
In comparison to other chairs, theirs is made from their signature CloudTech® Foam paired with an incredible amount of support that created the most comforting sensation one can feel while sitting down.
Other unique features of this product are the 4D adjustable armrest, full-length backrest recline, and class 4 hydraulics.
People like this chair because for its price, it comes with an Apol Signature Memory Foam Head and Lumbar Pillow. These are designed to relieve discomfort around the head, neck, and shoulders.
Highlights
2 colors
2 types of material
Height is 165 – 190cm
Weight is less than 130 kg
Caster wheels
Aluminum wheelbase
Customer Reviews
Here are some reviews from their previous customers:
"Great design, superb comfort and the price is right! I would recommend to go to their showroom to try out all their chairs. Initially I thought behemoth would be better for me but after trying the Kraken, it fits me better. The staff is friendly and patient and also explained their product well."
"Delivery for the chair was quick and the assembly was not too difficult as the instruction manual was clear. The chair itself is comfortable and overall, would recommend."
3.   DXRacer King Series KS06
Best for Gaming and Work Use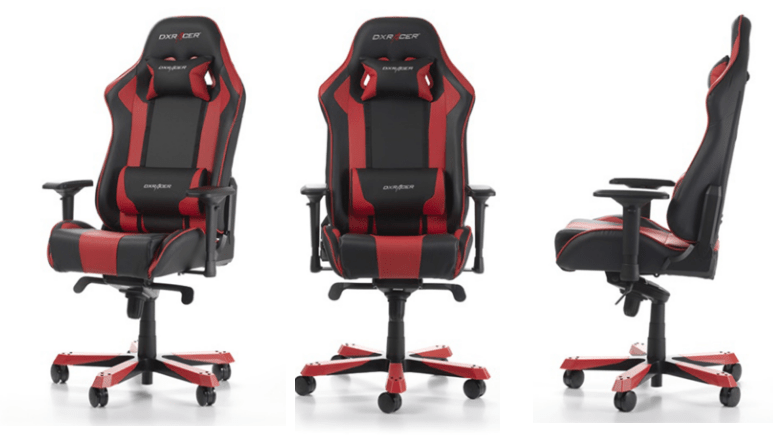 Price: $669.00
Shop Now on Qoo10
If you're looking for a gaming chair that you can also use during work time, then the DXRacer King Series KS06 can be the best gaming chair in Singapore for you! It may be simple but it has all the features that you need.
For a durable quality, it's made with metal and the upholstery is covered with leather. The backrest can be tilted for up to 135 degrees, perfect for a good rest during a short break from gaming or working. Now this may not be the cheapest gaming chair in Singapore but it's certainly worth shelling out the extra budget for. 
Highlights
117kg weight capacity
Metal frame material
PU caster wheels
Polyurethane leather cover material
Foam padding
Adjustable height, backrest, and armrests
Customer Reviews
Most customers mentioned the absolute comfort that they've experienced during long hours of gaming sessions, convenient adjustable features, and long-lasting design. They also said that the neck pillow of DXRacer King Series KS06 might be too small for others but they still loved the overall features.
TweakTown gave this verdict on their official website:
"You get what you pay for comes to mind straight away when writing this conclusion. The DXRacer King Series gaming chair is expensive, but very supportive and comfortable.The sheer amount of adjustments is incredible and helps to provide the support you would come to expect from a chair of this price and stature. If you have the money spare and are looking at a gaming chair, I can highly recommend this product after a full month of use. It's certainly better than any other office chair I have sat on thus far."
4.   Vertagear PL4500
Best for Full Spectrum RGB LED Lighting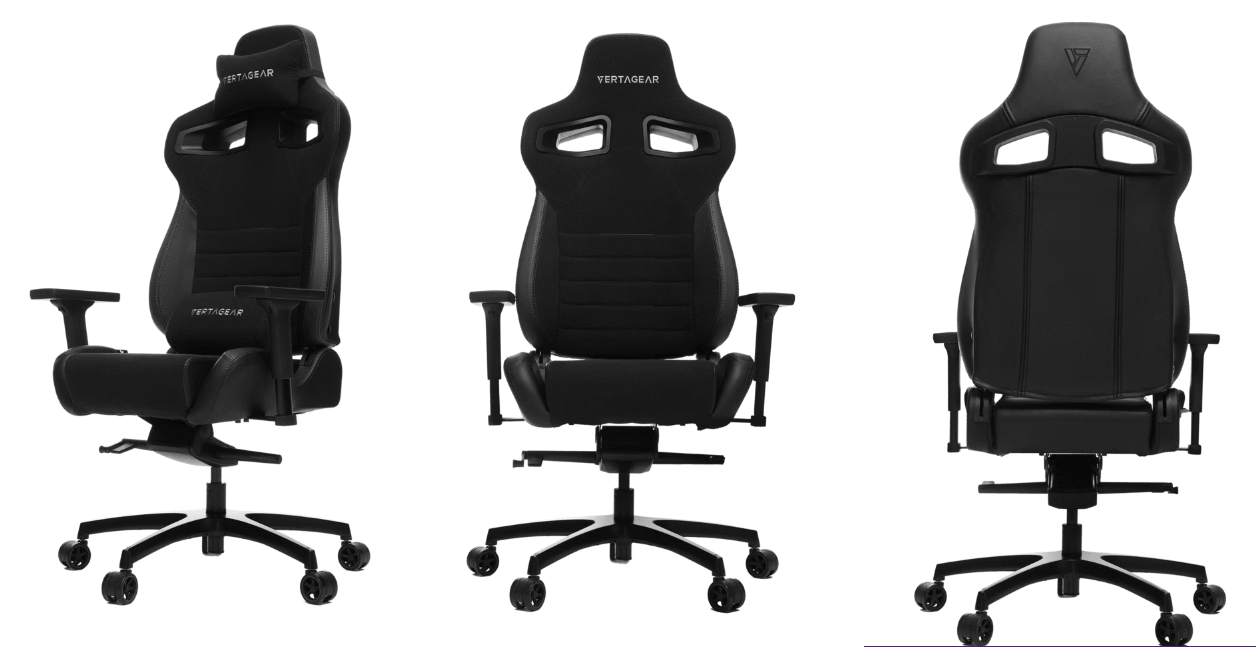 Price: $599.99
Shop Now on Shopee
For an interactive gaming experience, you should see the dynamic features of the Vertagear PL4500! It's designed with wireless control functions such as PC and mobile integration for full RGB LED lighting — it'll perfectly sync with the audio of thrilling games like Overwatch, DOTA, and more.
A metal base is used for the frame structure. The backrest and seat are padded with coffee fibre to prevent odour and ensure absolute hygiene.
It also has PENTA caster wheels for smooth and quiet gliding movements.
Once you tilt the backrest, it can be locked into different positions so you can relax without having any muscle fatigue. With all of these features, it can truly be the best gaming chair in Singapore!
Highlights
180kg weight capacity
Metal frame material
High-resilience foam
PVC leather cover material
Adjustable height, backrest, and armrests
Wireless control for LED lighting
Customer Reviews
Vertagear PL4500 has received a lot of positive feedback saying that it has strong back support, an elegant look, and highly adjustable features. There were also customers who mentioned the high price but said it's still a worthy purchase.
Pixelated Gamer wrote this review on their official website:
"The bottom line is that it exceeded my high expectations, even at the starting price of $589.  You can feel, see and appreciate the elite level of comfort this gaming chair provides; whether that's from a short gaming session during the week or pulling an all-nighter on the weekend.  The price of admission for this model is on the higher range, but the level of luxury, build quality and optional Wireless RGB Kits make the Vertagear PL4500 worth every last penny for gaming enthusiasts wanting the absolute best."
5.   UMD Gaming Chair
Best for Affordable Price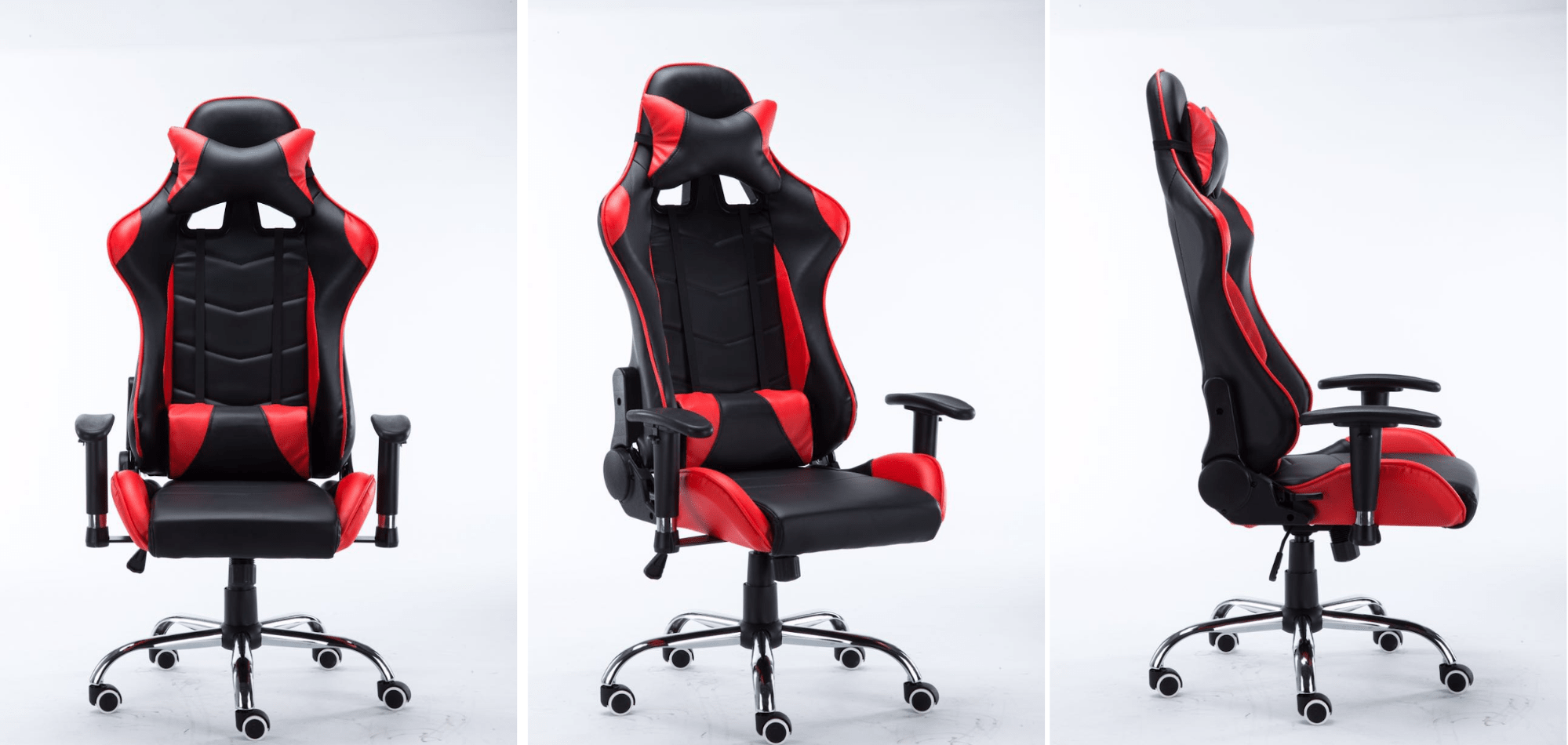 Price: $149.00
Shop Now on Shopee
Are you on a tight budget but you still want to have a great gaming experience? If so, then you may consider the UMD Gaming Chair! For less than $200, you can have a high-quality and durable gaming chair!
It features a steel frame, 360-degree rotation and rocking function, additional lumbar and neck cushion, and more! With its excellent quality and affordable price, it's indeed one of the best affordable gaming chairs in Singapore!
Highlights
130kg weight capacity
Steel frame material
PU leather cover material
Adjustable height, headrest, backrest, and armrests
360-degree rotation
Rocking function
Customer Reviews
Customers praised the build quality and adjustable features of UMD Gaming Chair. Though some said that the backrest is quite thin, it's still well-designed.
A Lazada customer left this feedback:
"This chair is extremely warm, at least to me. So if you don't have constant fan or air-con you may want to reconsider. The chair isn't meant for smaller size people and as a larger sized person my legs didn't touch the ground. (Had to get a leg/feet rest)
The back portion of the chair is pretty thin but it's the only thing I see bad about the build quality. It's a pretty comfy chair and with the adjustable setting and price it's a good gaming chair compared to it's competitors."
6. Ergotune Supreme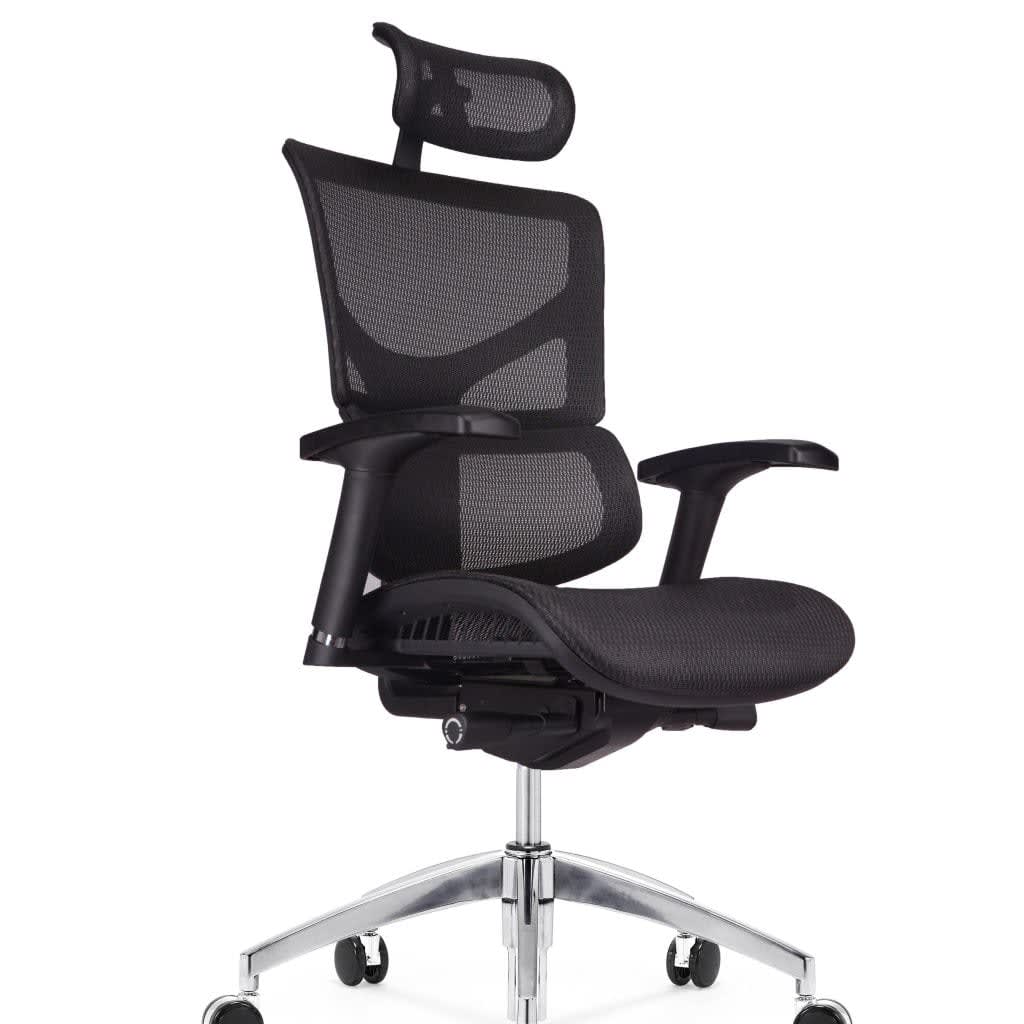 | | |
| --- | --- |
| BEST FOR | Versatility (both work and gaming) reasonable price |
| COST | $599.00 SGD |
| CAPACITY | Height: 150cm – 190cm (5 foot tall to 6 foot 2 inches) Weight: less than 150 kilograms |
| WHERE TO GET IT | Ergotune Site |
When it comes to reviewing and considering gaming chairs in Singapore, you simply cannot go past Ergotune, a Singaporean brand that combines German and South Korean technology and manufacturing when creating ergonomically designed working and gaming chairs. 
We're zeroing in on the Ergotune Supreme, a model which has been fast touted by many as the best WFH chair. Sure, it's a great WFH chair but we'd like to add that it's also an amazing gaming chair. So this fits 'chameleons' like us (those who work during the day and play at night or after work), because shouldn't we all have a good balance of work and play?
All Ergotune chairs have that signature ATLAS (Auto Tuning Lumbar Area Support) backrest that supports the natural spine curvature of the user while providing enough pressure to make one sit up straighter for better posture. If you've developed a terrible posture through the years, it can take some getting used to when you first use the Ergotune Supreme, but once your spine gets used to better posture, it all goes easy and comfortable from there.
Expect to spend more productive hours both at work and play with the Ergotune Supreme. 
Pros
Reasonably priced
Great technology (from Germany and South Korea)
Great lumbar support
Cons
Headrest could use more adjustability
You may end up spending more ours doing work / play as it's so comfortable
Customer Reviews
Many Singaporeans seem to own and have reviewed this particular gaming and work chair. Many online reviews from customers state that their backpains subsided since using the Ergotune Supreme. 
Here's a recent review from customer Robin K:
Reduced my backaches by a whole lot with all the back and arm supports the chair has. Definitely worth the investment for someone who spends a lot of time at the work desk. I highly recommend the Ergotune Supreme. The Ergotune team provides very good after-market customer service too. Impressed!
7. Sades Pegasus Professional Gaming Office Chair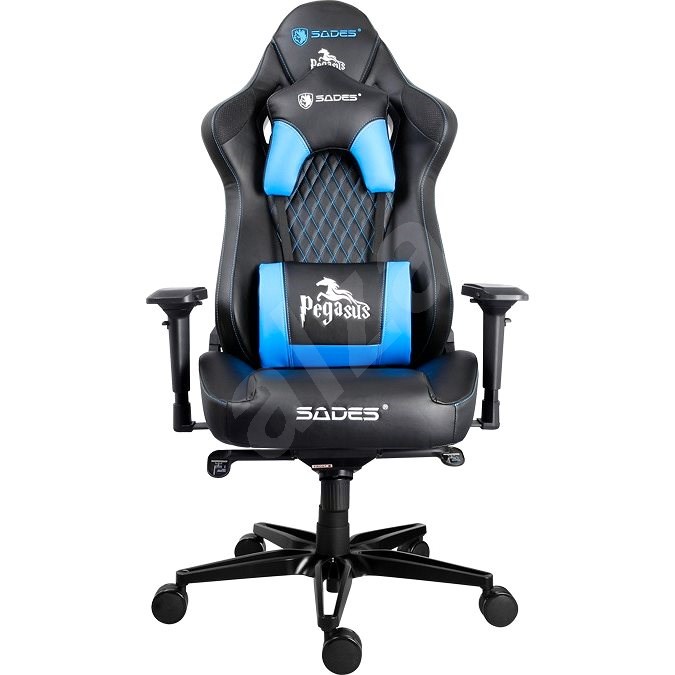 | | |
| --- | --- |
| BEST FOR | Comfort for long hours of gaming |
| COST | $648.00 SGD |
| CAPACITY | up to 180 kilograms |
| WHERE TO GET IT | Lazada Singapore |
Aside from gamers and office workers, can you think of anyone else who would spend hours and hours sitting down for work? Yup, drivers and chauffeurs. And that is why the Safes Pegasus Professional Gaming Office Chair is on our list of the best gaming chairs in Singapore. 
Why? It's because the Safes Pegasus has been designed based on the prototype of racing cars seats. Genius! This ultimately eases the pressure of the spine from extended and long hours of sitting. And we're not saying that it's the chair that makes one win, but when you're comfortable, you can focus on the activity / play that you have to attend to, which ultimately may open more chances for you to enjoy and win your game!
Pros
Stylish
Comfortable
Easy to assemble
Comes in other colours
Cons
 Uses polyurethane leather (not real leather)
Customer Reviews
Reviews of the Sades Pegasus gaming chair often speak of the comfort factor it provides. Here's a review from a customer under the username A:
Very satisfied with this chair as it is affordable with lumbar and multifunction tilt. 4D arm rests and 170 degrees tilting angle make this chair as comfortable as lying in bed. The looks are also a selling point and definitely well worth the money spent.
8. FLOGUOR 360-Degree Swivel Gaming Floor Chair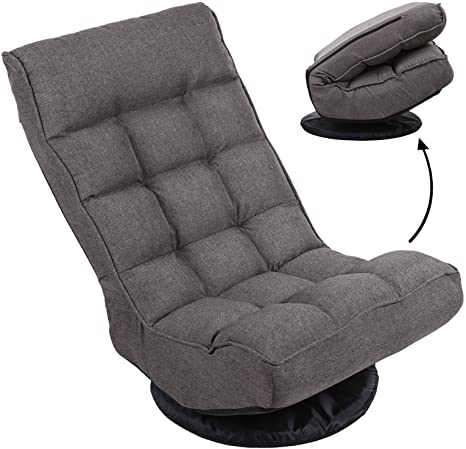 | | |
| --- | --- |
| BEST FOR | Playing games with hand held controllers |
| COST | $153.00 SGD |
| ITEM WEIGHT | 16.39 pounds |
| WHERE TO GET IT | Shopee Singapore |
Not all gamers use PC computers. So in the spirit of inclusion, we have here the FLOGUOR 360-Degree Swivel Gaming Floor Chair. The name alone pretty much describes what it is, and this gaming chair is specifically built for those who play games using hand-held controllers like PS4, and other consoles. 
Though this chair does not rock back and forth (as it seems to look like), it uses a steel ball-bearing system which allows the chair to swivel and rotate smoothly and silently.
And as if this doesn't look like the world's most comfortable gaming chair already, it even has 6 different user modes which includes watching a movie or taking a nap. You don't even have to be a gamer to fall in love with this comfortable floor chair! It's also a perfect option if you're looking for a gaming chair in Singapore that's cheap and comfortable. 
Pros
Adjustable settings
Not just for gaming or work
Stylish
Cons
Not suitable for desk/ PC games
Customer Reviews
A lot of gaming enthusiasts have already purchased the FLOGUOR 360-Degree Swivel Gaming Floor chair and many raved about how it doesn't require any assembly. 
Here's a review from buyer and user named Cynthia:
My son loves this chair so much! It's great for gaming, watching TV, or just relaxing! I love that it reclines and folds down. And there is no need to install, you can use it immediately after you receiving it. Great purchase!!
9.   Tesoro Zone Balance
Best for Overall Value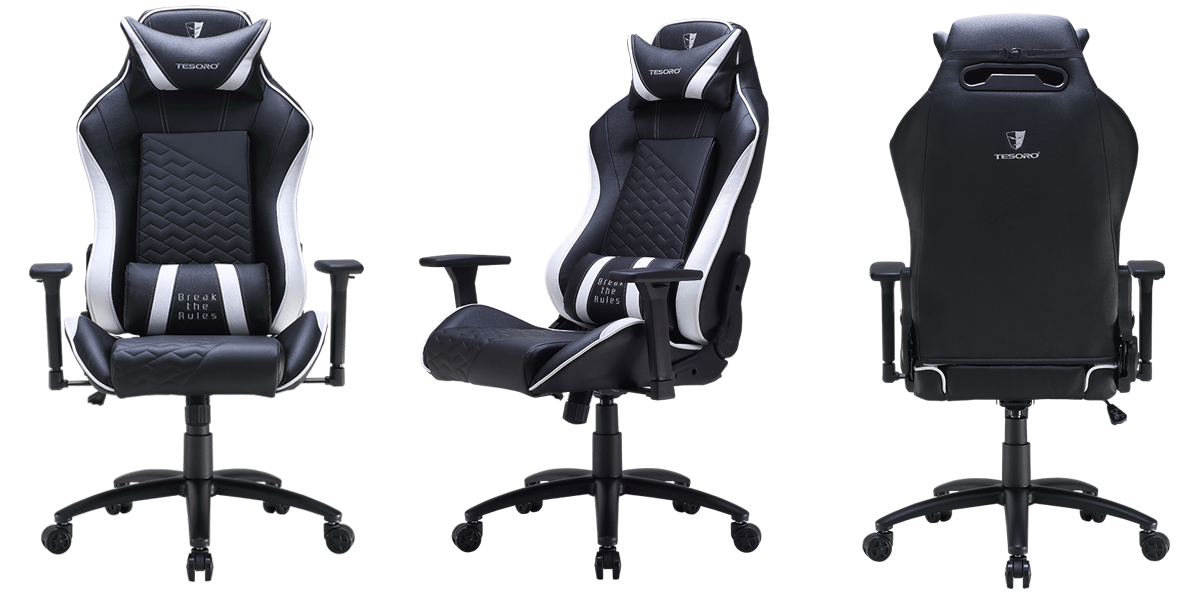 Price: $299.00
Shop Now on Shopee
The Tesoro Zone Balance is a good middle-range gaming chair brand in Singapore. It is designed with a high-quality steel frame for long-term use, PU caster wheels, and upholstery made with faux leather and cold foam.
It also features an adjustable backrest (up to 180 degrees) for full spinal support, leaving you with a healthier gaming experience.
You can also adjust the height and the armrests based on your preferred setup. It has a weight capacity of 120kg, so if you weigh within this range, then this might be the best gaming chair in Singapore for you!
Highlights
120kg weight capacity
Steel frame material
PU caster wheels
Faux leather cover material
Cold foam padding
Adjustable backrest, headrest, and armrests
Customer Reviews
Customers were very impressed with the quality design, flexible features, and affordable price of Tesoro Zone Balance. TweakTown wrote this review on their official website:
"An investment into a gaming chair is a good idea for posture and comfort for hours of gaming, and gamers aren't paying hundreds of dollars more on looks over comfort with the Zone Balance. Tesoro has priced the Zone Balance at exactly where I think it should be priced, and this will help with getting new customers into the market. If you're in the market for a new gaming chair and don't want to spend over $300 on one, you need to check out the Tesoro Zone Balance gaming chair – it could well be the right fit for you."
That's it for our list of the best gaming chairs in Singapore! Have you already decided on which one to buy? If you have, share with us your thoughts and let us know about your gaming experience!
For more options, take a look at our list too of the best office chairs in Singapore! Some of them are also designed for gaming purposes as well so you might also find the right one on that list!