SecretLab Titan 2020 Series Review
Investing in a high-quality gaming chair can definitely make your pockets hurt, but think about how much it can improve your overall gaming experience. No back and neck pains after long hours of gaming—isn't that worth the cost?
Anyway, when talking about premium gaming chairs, it's hard not to think about the SecretLab Titan. It's considered one of the most revered gaming chairs. It's even been described as "the gold standard of gaming chairs" by some gamers.
So, of course, we had to try it out for ourselves! We tested the SecretLab Titan to see if it really lived up to the hype.
We'll talk about what makes the SecretLab Titan a gaming chair worth spending money on, its strengths and weaknesses, and how it compares to other gaming chairs. Before that though, we're going to share some factors to consider when looking for the best gaming chairs in Singapore.
What to Consider When Looking for a Gaming Chair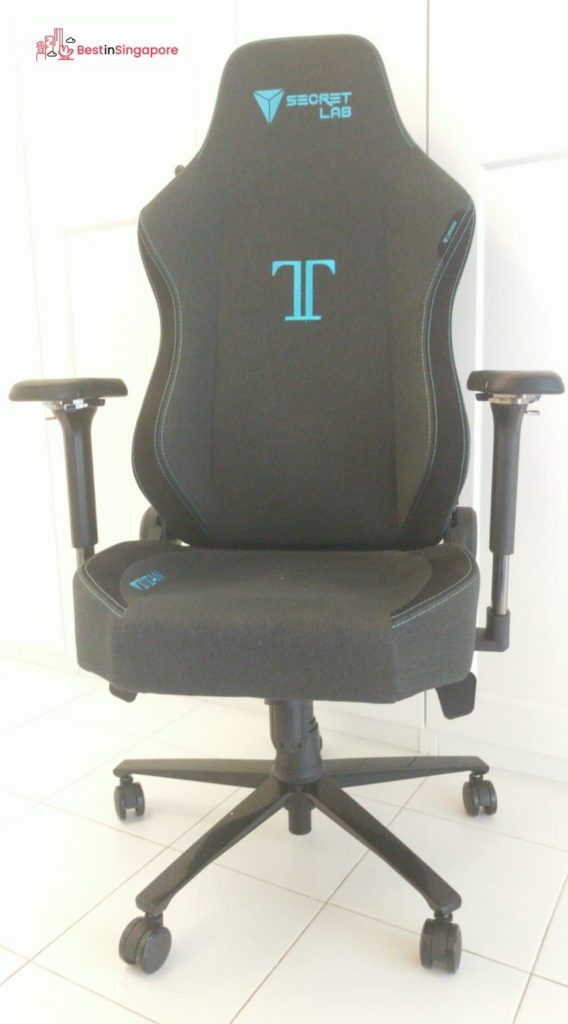 If this is your first time venturing into gaming chairs, you have to know some factors that make or break a gaming chair. Knowing these will help you know if the SecretLab Titan is the right gaming chair for you.
Gamers usually consider a gaming chair's size, upholstery, and of course, comfort level. Allow us to elaborate briefly on these factors.
By the way, we're not tackling design because that's too subjective a point. What we consider a nice-looking chair may be a complete eyesore for you, after all. But for the record, we like the way the Titan looks: we even got compliments on it in Zoom meetings!
1. Size
One of your top priorities when looking for a gaming chair is the size. It determines if you'll be able to work properly while using it for an extended period of time.
One of knowing if a gaming chair is of the right size is by sitting on it and checking if it feels too loose or stiff around the body and if your posture feels adequately supported.
Before ordering a gaming chair online, make sure to check its dimensions on its official website for more accurate measurements. You have to take note of the overall height and weight, seat width and depth, recommended height, and weight limit.
If all these match your body measurements, then you're good to go!
2. Upholstery
We'll be the first to admit it: picking the right gaming chair upholstery if you're on a tight budget won't be easy because the best ones [usually made of leather] tend to be the most expensive.
Luckily, there are a few gaming chairs out there that mimic the feel of a real leather without the expensive price tag.
It's a big deal when looking for gaming chairs because finding the right one means sweat-free gaming and easy maintenance. You don't want to spend your entire gaming session sweating like a pig due the low-quality upholstery, right?
In terms of sweat-free gaming, synthetic office mesh and genuine leather kind of have the same level of breathability and comfort, but more people opt for the former because it's cheaper. Durability isn't guaranteed with synthetic upholstery, though.
3. Comfort Level
Obviously, the only way to know the comfort level of the chair is by sitting on it and checking how the lumbar support and armrests feel.
If there's no way for you to check it personally, we'd suggest checking if a gaming chair comes with a lumbar and a neck pillow. It'd be great if the armrests are adjustable as well, for more relaxed and free movements while playing.
Setting up the SecretLab Titan
One of the first dilemmas that everyone encounters after purchasing a gaming chair is setting it up, so we're here to share our own experience with building the SecretLab Titan from scratch.
Upon opening the box, you'll be greeted with the humongous manual instructions with step-by-step pictures on how to properly assemble the SecretLab Titan. That's good, because it helps the assembly process.
By the way, we also noticed that SecretLab went out of its way to really pack everything well. None of the parts were broken or even scratched, as a result.
But back to assembly! We found that the large pictorial manual was a huge help given that we hadn't tried assembling a gaming chair on our own in the past. It also comes with a QR code that redirects to an assembly video of the gaming chair when scanned.
Overall, we didn't have a stressful time setting up the SecretLab Titan from scratch because the instruction manual had everything we needed. The video was easy to follow as well, so we were able to assemble it in less than 30 minutes.
Our Experience with the Secretlab Titan
The Secretlab Titan's Specifications
| | |
| --- | --- |
| Model | Titan 2020 Series |
| Height | 131.3 to 140.7 centimetres |
| Weight | 35 kilograms |
| Foam type | SecretLab Cold Cure Foam |
| Overall width | 66.04 to 73.9 centimetres |
| Overall depth | 68.9 centimetres |
| Seat depth | 50.04 centimetres |
| Seat width | 52.07 centimetres |
| Recommended height | 175 to 200 centimetres |
| Weight limit | < 130 kilograms |
Build and Sizing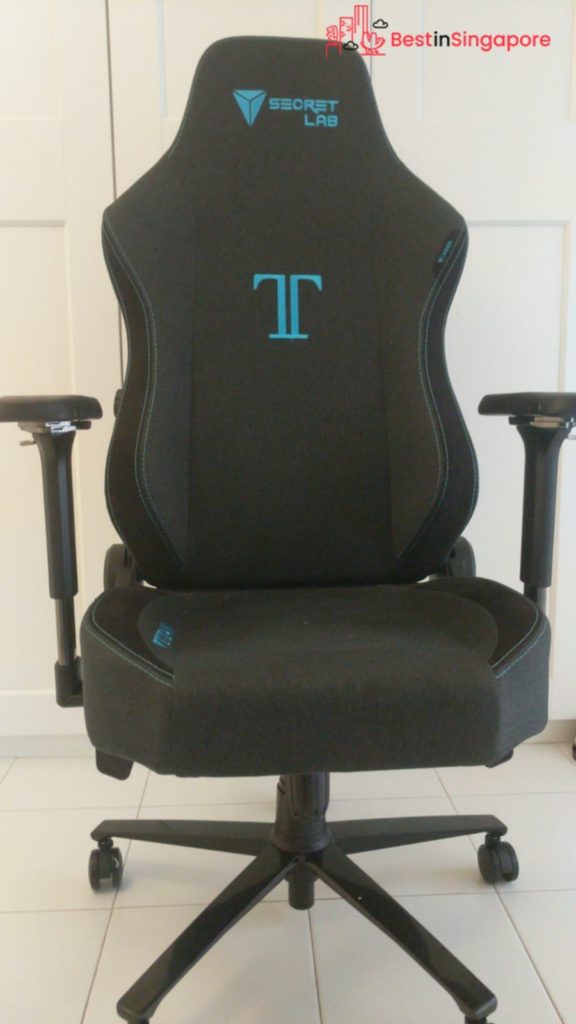 If there's one thing that we love about the SecretLab Titan, it'd have to be the fact that it's designed to be a long-lasting and comfortable titan gaming chair, meant to be used for hours on end and for the years to come.
The SecretLab Titan's sturdy and durable construction knocks it right out of the park for us. It doesn't feel flimsy at all, even after months of sitting on it every day for more than 13 hours a day — full day of work and late-night gaming.
It comes with multiple possible adjustments as well, which makes it an accommodating chair for both short and taller gamers. By our own estimate, we think that gamers 5'9″ in height and above and whose weight doesn't go beyond 230 pounds will fit perfectly.
That said, if you're slightly below or over our figures, there's nothing to worry about either. That's because its seat height can be adjusted up and down at least 4 inches.
Adjustability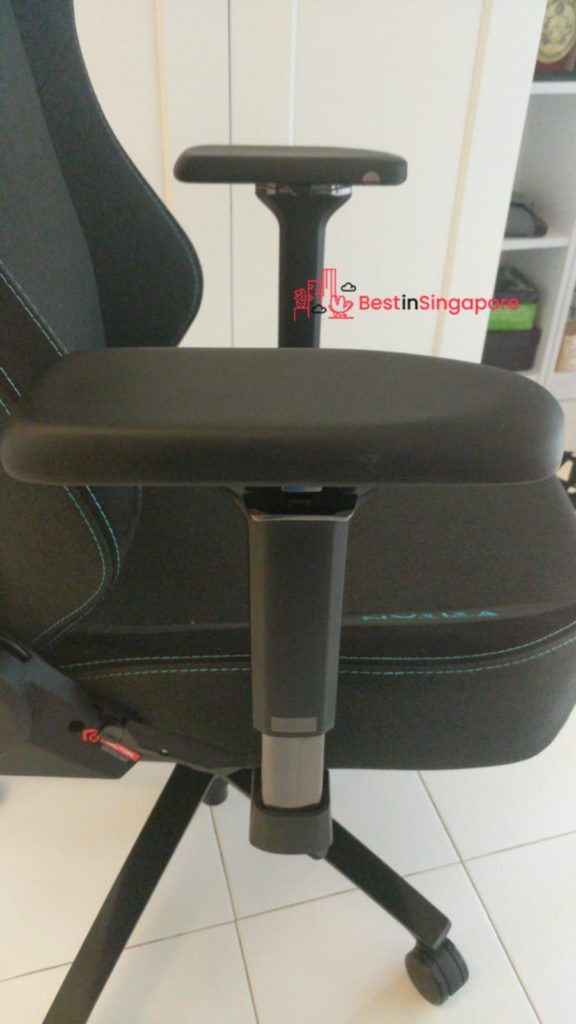 The chair can be easily tilted back and forth as well through its quick-tilt mechanism. It can go from an 85-degree angle all the way back to what feels like 180 degrees.
That means it's possible for you to have a quick nap in between tasks without having to walk all the way to your bed… assuming you've hit that point of exhaustion too [LOL].
However, the Titan gaming chair doesn't actually have a 180-degree tilt… but when it's unlocked, it does feel completely flat. It comes with a memory-gel pillow as well for extra head neck support while gaming and sleeping.
Personally, we find it more comfortable when the SecretLab Titan chair is tilted backwards compared to when it's locked in an upright position. It will mostly be down to your own preference while working or playing, though.
Anyway, after using the Secret Lab Titan chair for quite some time, we have to say that its armrest mechanisms are among the best things about it. Its armrests can be moved up and down and forward and backward, which we love because our movements are restrained and limited.
On top of that, SecretLab Titan's armrests can move in and out from the centre. Above all, its armrests can be angled in 3 different horizontal settings: 120degrees outward, 90 degrees, and 60 degrees inward — a mechanism that most gaming chairs don't have.
Another feature we love is its wheels, which glide across any type of flooring, even carpeted ones. We think it's an ideal feature for those who are too lazy to get up to reach something from across the room.
Upholstery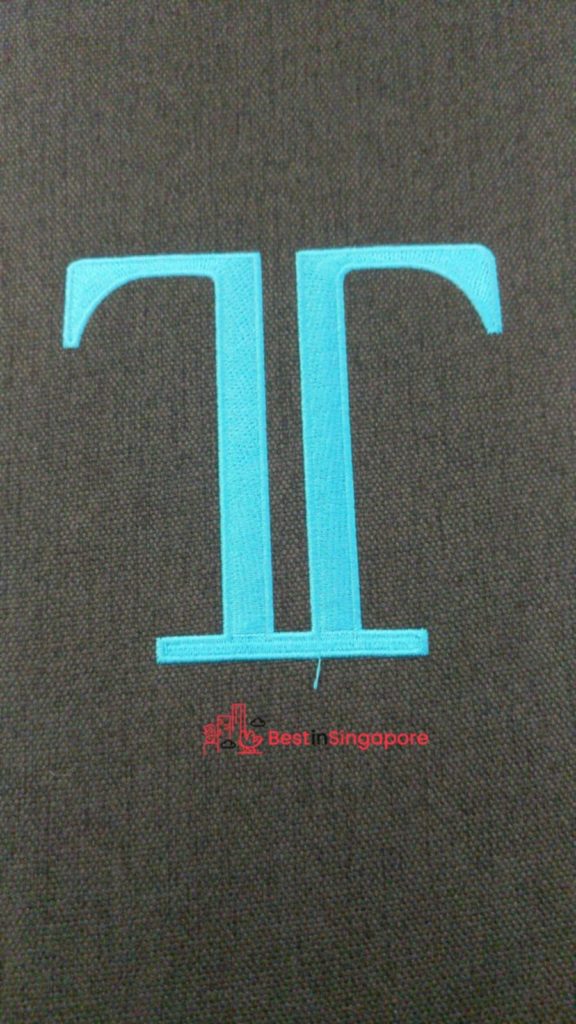 It fares quite well when it comes to materials and upholstery as well, but we'd be lying if we said that there's nothing that can be improved about them.
The SecretLab Titan gaming chair comes in 3 variations of upholstery: PU leather, SoftWeave fabric, and NAPA leather. We got the fabric version, and so far there hasn't been a huge issue in terms of breathability.
It's quite hot in Singapore, though, and we noticed that we tend to sweat a bit when it's just the fan that's on and there's no proper air flow. Still, it's comfy when you have some cooling appliance running.
It feels quite soft and durable too, even though we didn't get the genuine leather version which, by the way, is almost a hundred percent more expensive.
For those who like drinking at their work/game station, we wouldn't recommend getting the PU leather version because SecretLab gave a warning about spilling liquids on the PU leather.
If you don't have the budget for either the fabric or genuine leather version, then you just have to be careful when drinking at your workstation.
Comfort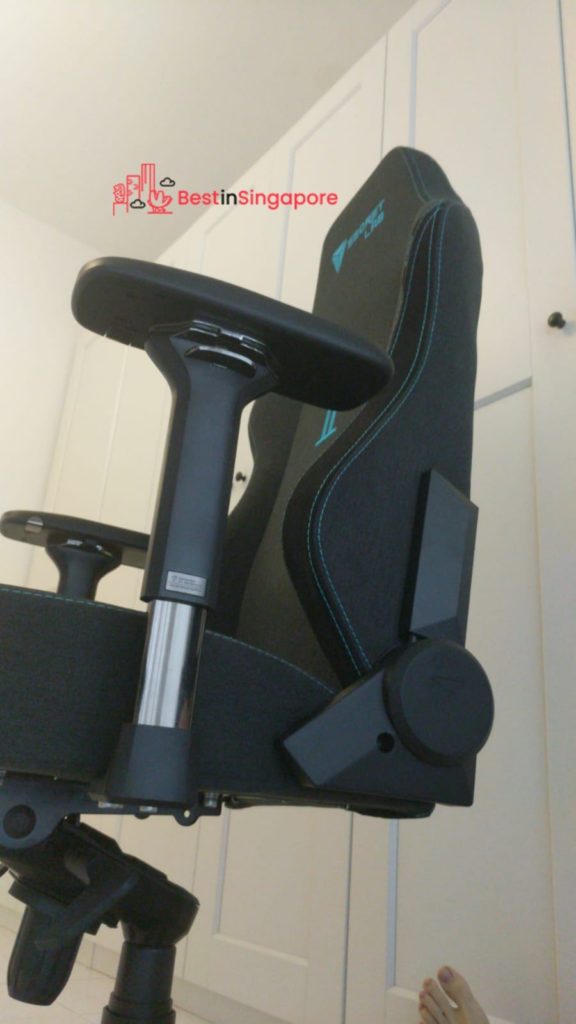 Lastly, something we shouldn't forget to talk about is how comfortable the SecretLab Titan is.
What convinced us that it's a gaming chair worth spending on is how supported our spines felt all the way up, which made it easier for us to work all day and play games all night without feeling any discomfort during testing.
It's built with a supportive and solid padding that runs all the way from the headrest down to the seat area. We noticed that the firmness of its padding helped to keep us awake and alert during working hours.
When it comes to lumbar support, the SecretLab Titan is quite different compared to other gaming chairs, including its predecessor.
Instead of a pillow, it comes with a knob that adjusts the firmness of the lumbar area, providing more support without the bulging feeling that pillows usually give.
Let's be honest: we spend more hours sitting in front of our computers than sleeping in our beds, so it makes sense to have a chair that's designed to keep us comfortable even after hours of working and playing.
Pros and Cons of the SecretLab Titan
As with all gaming chairs, the SecretLab Titan comes with its own strengths and weaknesses as well.
When it comes to durability, the SecretLab Titan certainly doesn't fall short. Apart from its firm padding that stretches from the headrest down to the seat area, it's stable and sturdy enough to hold gamers who weigh no more than 104 kilos or 230 pounds.
Even though it's just the fabric version too, the material on our chair feels durable and doesn't wear easily. We've only been using it for a few months, but it does feel like we won't have to worry about having to replace it a few months from now.
Are there any downsides besides the minor nitpicks we mentioned throughout the review? We don't think so, but people who like a lot of firm padding around the seat area might take issue with the SecretLab Titan because we found that it's a bit lacking around that area. We were pretty happy with our test unit, though.
Customer Reviews
The SecretLab Titan boasts an average rating of 4.9 out of 5, making it one of the best-reviewed gaming chairs on the Web. Here are some comments from other gamers who bought it, if you want opinions besides ours:
"It's not too often that I get excited about a purchase. Not only has the chair been incredible, while firm at first, going back to other chairs that seemed comfier, now are terrible to sit in. The support is incredible and after sitting for long periods, my back feels great. The unboxing experience was amazing too, attention to detail does not stop at the chair, it's also so well done in the unboxing and setup. Super impressed, if you are not sure, just do it, you won't regret it."
"I was having back pain once we moved to 100% telework and sitting at the computer for 16 hours a day was starting to take its toll… My Secretlab chair has been amazing… it has just enough comfort to feel OK but enough firmness to support you all day without the back pain. Love it."
Our Verdict on the SecretLab Titan
Considering its design, aesthetic, comfort level, and price, there's no doubt that the SecretLab Titan is a value-for-money gaming chair. However, it doesn't mean that it'd be a perfect match for everyone.
The SecretLab Titan is engineered with a sturdy frame that's meant to last for a long time and carry gamers who weigh a little over 200 pounds. It is surrounded with firm padding for the entire head, lumbar, and seat area, providing an impressive level of comfort that can handle long hours of work and gaming.
However, its SoftWeave fabric covering may not always complement the scorching weather in Singapore. We found ourselves sweating at times when using it for hours, especially during the hottest afternoons.
If you don't have an air conditioner at home, you may end up sweating when using the SecretLab Titan on hot days. But then, isn't that true of most gaming chairs?
Overall, our only minor concern with the SecretLab Titan is in its materials. If you're a person who sweats easily and a lot, you might want to go for the NAPA leather version because some people say it's somewhat cooling on the skin… but you have to prepare your wallet. For ourselves, we think the SoftWeave option offers better value.
If you don't have an issue with either occasional sweating or spending almost a thousand bucks for genuine leather, then there's no reason for you not to get your hands on the SecretLab Titan. It's a spectacular gaming chair that will definitely bring your work and gaming sessions to a whole new level.
By the way, don't forget that we have a list of the best gaming chairs in Singapore. The SecretLab Titan is actually on it, but if you want to see some of the competition, check out that other article!