Investing in the best mattress in Singapore only makes sense. You spend around a quarter of each day on it, so why shouldn't you want to be comfortable then?
The thing is, there are a lot of factors to take into account when getting a mattress. From size to material to brand and even warranty…
Well, it can be a challenge, let's just say that.
Fortunately for you, we're here to help. This definitive guide to buying the best mattress in Singapore will provide you with enough know-how to get the ideal mattress for your bed!
Since not everyone has the same budget or needs when it comes to mattresses, though, we've tried to take into account different requirements in our list. Our list compiles the specifications as well as the best features of each mattress to help you find the perfect product.
Each one of the mattresses we've chosen comes highly recommended and has been tried-and-tested as one of the best mattresses in Singapore, however.
So, to start, here's an overview of the best mattresses that will give you value for money.
MATTRESS
PRICE
(QUEEN SIZE)
SHOP
WARRANTY
MATTRESS SYSTEM
FIRMNESS

1 (Very Soft)-10 (Very Firm)
THICKNESS
MATERIAL
AFFORDABLE
OPTIONS
Solano Hybrid Foam Mattress
From $219
Check Price
15 Years
Foam
5/10
20cm
High Density PU Foam
SleepyNight Virginia Mattress
From $249
Check Price
10 Years
Innerspring
4/10
22.5cm
High Density Foam, Bonnell Spring
OTO-Paedic DaVinci
From $264
Check Price
10 Years
Innerspring
8/10
22cm
High Density Foam, Bonnell Spring
IKEA HÖVÅG Mattress
From $499
Check Price
25 Years
Pocketed Spring
7/10
24cm
Polyester Ticking, PU Foam, Steel Pocket Springs
MID-RANGE
MATTRESSES
Haylee Mattress
From $599
Check Price
10 Years
Memory Foam
6/10
25cm
High Density Foam, Cool Gel Memory Foam
Baton Hybrid Mattress
From $950
Check Price
10 Years
Hybrid
8/10
28cm
Memory Foam, Pocketed Springs
Noa Mattress
From $799
Check Price
15 Years
Hybrid
6/10
27cm
Latex, Memory Foam, Pocket Springs
HipVan Levitate Mattress
From $1,299
Check Price
12 Years
Hybrid
7/10
30cm
Latex, Memory Foam, Pocket Springs
Serta Pedic Mattress
From $1,388
Check Price
10 Years
5-Zone Pocket Spring
8/10
16cm - 27cm
Latex, foam, 5-zone pocket spring and foam
King Koil Elegance Mattress
From $1,389
Check Price
15 Years
5-Zone Pocket Spring
9/10
19.05cm
High Density Foam, 5-zone pocket spring
Woosa Mattress
From $1,499
Check Price
10 Years
Hybrid
7/10
25cm
Latex, Memory Foam, High Density Foam
PREMIUM
PRODUCTS
Slumberland Tempstart Mattress
From $3,280
Check Price
15 Years
Pocketed Spring
9/10
36cm
Pillow Top, High Resilient Convoluted Pu Foam, Pocketed Coils of Carbon Steen Wire
Simmons Mattress
From $3,847
Check Price
10 Years
Pocketed Spring
5/10
24cm
Biorytmic Fabric, Pocketed Spring
Sealy Posturepedic Enhance
From $4,369
Check Price
10 Years
Hybrid
-
33cm
SmarTex® fabric, layers of premium foams
Tempur Cloud Mattress
From $5,999
Check Price
10 Years
Memory Foam
6/10
-
Memory Foam
THINGS TO CONSIDER BEFORE BUYING A MATTRESS IN SINGAPORE
Before getting into the details of each mattress in this comprehensive list, let's talk about the basics of choosing the mattress to suit your needs.
Knowing the materials, characteristics, and type of mattress you require will allow you to narrow down your options. Let's start with the types of mattresses and their pros and cons.
Types of Mattresses
MATTRESS TYPE
DESCRIPTION
PROS
CONS
Innerspring Mattress
An innerspring mattress uses a core of metal springs inside foam and padding, hence the term inner spring. The material and construction of these springs or coils will tell you how long the mattress will last and the kind of support it can give to the user.
Affordable
Accessible
Cooling (Low density)
Poor motion absorption
High motion transfer
Poor weight distribution
Lifespan: 3-5 years
Pocketed Spring Mattress
A pocketed spring or pocket sprung mattress is constructed using individual springs wrapped or enclosed with fabric or similar material to prevent "roll-together" and reduce transfer of movement. Pocket springs also work better in supporting the body.
Good support
Good motion absorption
More expensive than innerspring
Dependent on foam covering or casing for optimal support & performance
Foam Mattress
A foam mattress is possibly the most basic of mattress options in the market. Although there is high-quality foam in the market, it does not offer superior support and is usually relegated to the spare bedroom.
Inexpensive
Low support
Memory Foam
Memory foams have become popular for their ability to mould into the shape of the user for proper distribution of support. This viscoelastic material prevents bedsores and reduces pressure points that can cause pain and stiffness in your body. Since the material is dense and can absorb a lot of heat, they have developed gel memory foam, which is better for hot and humid climates like Singapore.
Good support
Distributes weight
Minimizes pressure points
Good motion absorption and isolation
No squeaky sounds
Can last for 10 years or more
Traps heat (high density)
Unpleasant smell at the onset (off-gassing) Sinking into the mattress may make it difficult to move around or get out of it
Latex
Latex is made of natural rubber and extremely durable. Of all types of mattresses, this has the longest lifespan. The material is less likely to develop mould and harbour bugs, which makes it highly recommended for those with allergies and sensitivities.
Can last up to 20 years
Eco-friendly Resistant to mould, mites and bacteria
Good support
Good motion absorption
Cooling (Open-cell structure) Moulds to the contours of the body and relieves pressure points like memory foam
Expensive
Heavy Off-gassing tendency
Air Mattress
An air mattress is an inflatable type of mattress usually made of PVC. It is typically used as a spare mattress for guests or for camping trips since it is travel-friendly and easy to store.
Cooling
Flexible firmness level
Easy to store
Light & Travel-friendly
Budget-friendly
Floats
Short lifespan
Leaks and holes can render it unusable
Waterbed Mattress
Waterbeds became popular for a time, though their popularity has waned in recent times because of practicality issues. This water-filled mattress can be used for therapeutic purposes since the temperature can be controlled by a thermostat and the fluidity can induce relaxation.
Relaxing
High motion transfer
Low support
Prone to punctures and leaks
Pillow Top Mattress
A pillow top mattress is more of an add-on to your mattress instead of being used on its own. It sits on top of the mattress for added comfort. Most high-end hotels have this, so if you want a hotel-type sleeping experience, this is a worthy expense.
Soft and comfortable
Conforms to the contours of your body
Not durable
Hybrid Mattresses
Hybrid mattresses combine the best characteristics of different types of mattresses to customize a unique product. Firmness, thickness, and support vary to suit the different needs of customers. This is perfect for people with exacting tastes or specific preferences, especially people with health conditions.
Can be customised
Good motion isolation
Good support Good temperature regulation
Expensive
Heavy Low in motion isolation
Mattress Firmness
Mattress firmness is another important factor in selecting the best mattress for you.
The right level of firmness depends on your sleeping position, weight, and pressure points.
On a 10-point scale, extra soft (1-2) and soft (3-4) mattresses are usually not popular options among customers because of the lack of support.
This means that they're not recommended if you sleep on your stomach or back since the sinkage will not help align the spine and could cause back strain.
Soft mattresses are also bad if you're on the heavier side because they will not be able to support your weight. Only users with light to medium weight and side sleepers can get away with sleeping comfortably in soft mattresses.
The universal firmness level of  mattresses is at 5-7 because they're versatile enough to give adequate support for all types of sleeping positions and weight.
Certainly, if you have back pain issues, a firm (5-6) to medium firm (7-8) mattress is recommended. This is since it helps align the spine, back and neck.
Meanwhile, extra firm (9-10) mattresses are also limited in the market and are usually reserved for therapeutic purposes.
Tips for Buying the Perfect Mattress in Singapore
Aside from the type and firmness, there are other things to think about when buying a mattress in Singapore. 
to keep things simple, we've listed the most helpful tips below to guide you in choosing the mattress of your dreams.
1. Buy a mattress according to your health.
If you are in relatively good shape, you can afford to buy a mattress with universal firmness level and any high-quality material.
However, if you are suffering from back pain, a medium-firm mattress would generally be better, or even memory foam.
2. Consider the room condition and sleeping arrangement.
If you sleep with a partner, opt out of innerspring and choose a mattress with good motion absorption or motion isolation so you can both get a good night's sleep.
To accommodate both your weights, a firmer and thicker mattress would provide better support.
Also, if your room is not air-conditioned, a cooling mattress would be a more comfortable option or a mattress with open-cell structure, for better airflow and temperature regulation.
3. Check the warranty.
Most good mattresses will have a 10-year warranty. Remember that these warranties usually cover replacements for mattresses with material defects and flaws in workmanship, and not the usual wear and tear from usage.
Read the fine print carefully because some manufacturers will cite specific instances that can void warranty, such as when the tag is removed, stains, etc.
So, take care of your mattress to maximise its use.
4. Test in-store.
This is a crucial step when buying mattresses.
To properly test the mattress, lie on the mattress for at 10-20 minutes in your usual sleeping position.
If you're sleeping with your significant other, then both of you should test it for motion isolation, support, etc.
5. Bed-in-a-box?
If you can't test in-store, you can opt for the trendy "bed-in-a-box" service.
According to experts, it can take up to a month to adjust to a mattress, so manufacturers offering 100-day trials give customers the chance to make the best decision from experience.
You basically buy the mattress online and wait for it to be delivered to your doorstep in a compressed packaging inside a box.
This is ideal if you are busy and have no time to physically go to the store to test out the mattress… or if you feel uncomfortable dealing with salespeople or strangers hovering.
You are usually given 100 days to test out the mattress and either return the item or keep it if you're satisfied.
Prices for bed-in-a-box offers are usually fixed, whereas retail stores often have flexible pricing. You also need to pay for the item first, then just get a refund if you decide to return it.
3 weeks is usually enough time for you to decide if the mattress is a good match for you. 
Make sure you have a spare mattress to use in between returning the bed-in-a-box mattress and trying out a new one.
6. Make sure the mattress fits your bed.
This is when buying mattresses online can be tricky.
Although the specifications are usually outlined by online stores and there are standard sizes for Single, Queen and King-sized mattresses, the actual dimensions actually vary per country (e.g. Singapore and the United States).
Here are the dimensions for Singapore mattresses for your guidance:
| | |
| --- | --- |
| BED SIZE (SINGAPORE) | DIMENSIONS (W x H) |
| King | 183 cm x 191 cm (72 in x 75 in) |
| Queen | 152 cm x 191 cm (60 in x 75 in) |
| Super Single | 106 cm x 191 cm (42 in x 75 in) |
| Single | 91 cm x 191 cm (36 in x 75 in) |
7. Know when to replace your mattress.
Change your mattress every 8-10 years, 3-5 if it's the cheaper, innerspring system.
But, if it no longer has enough support and your sleep has deteriorated due to the poor mattress condition, then you can replace it.
Also, check for damage, squeaks, and creaks. Look out too when vacuuming can no longer keep it clean.
A COMPREHENSIVE LIST OF THE BEST MATTRESSES IN SINGAPORE
Okay, so we've covered the factors in your decision and the tips every mattress buyer in Singapore should know.
Now it's time to get into the nitty-gritty of the top mattresses in Singapore for all types of budgets, needs and preferences.
Below is our list of the best mattresses in Singapore. The mattresses are arranged from cheapest to most expensive, so we're obviously starting with the affordable options.
Multi-brand providers
Cozy Bedding
BEST FOR
Mattress consultancy and supplier of various mattress brands
PRICE
From $890. Check the comprehensive list here: https://www.cozybedding.com.sg/cozy-living-shop/mattress.html
SHOP
https://www.cozybedding.com.sg/contact-us.html/
WARRANTY
Contact the store for more information
MATTRESS SYSTEM
Contact the store for more information
FIRMNESS LEVEL
Depends on the brand
THICKNESS
Depends on the brand
MATERIAL
Depends on the brand
WEIGHT
Depends on the brand
SPECIAL FEATURES

Free pillows and mattress protector for purchased of most mattresses

Free delivery

DIMENSIONS
Depends on the brand
Cozy Bedding believes that the quality of sleep is vital for one's well-being, and a comfortable mattress is important for a good night's rest and a worthy long-term investment. As a one-stop solution for all your sleeping needs, they provide consultancy services, quality mattresses, customized bed frames, and delivery services. They carry brands such as Cozy, Vono, King Coil, and Slumberland. 
Reviews
Me and family visited atrium show of Cozy Bedding at West Gate. The service is amazing. The Delivery is on time and suits my last minute change request, wonderful product with great service! – Review from Michelle Chia via the company's website
Affordable Options
Hennsley® Classic Series
BEST FOR
Responsive to your weight distribution, body contour and sleeping patterns. Any form of motion transfer are isolated, thus minimises partner disturbance and prevent "roll together" effect.
PRICE
Contact for more information
SHOP
Contact for more information
WARRANTY
10 Years
MATTRESS SYSTEM
Contact for more information
FIRMNESS LEVEL
Contact for more information
THICKNESS
Contact for more information
MATERIAL
Visco Elastic Memory Foam
SPECIAL FEATURES
100% Natural Latex is naturally hypoallergenic and highly durable and is certified by eco-institut and LGA from Germany
All their Classic Series fabrics are treated with anti dust mite, anti bacterial and anti fungi properties
DIMENSIONS
Contact for more information
The Hennsley® Classic Series models come with a Standard Compact Pocketed Innerspring System. This means that the springs are heat-treated and tested for performance, quality, and durability. They are highly responsive to your weight distribution, body contour and sleeping patterns. Providing you with the right support, it aligns your spine in a natural position. 
Reviews
PROS
CONS
Value for money
Firm foam border encasement is designed to keep the pocketed springs in place, providing sleeping stability and prevents "roll off" effect.
There are other higher tier mattresses such as the premium, interfusic, and, ergopeutic series: https://www.hennsley.com/our-products/mattresses/
Solano Hybrid Foam Mattress
BEST FOR
Allergy-prone users, customers with a tight budget or if you have back pain
PRICE
Frm $219
SHOP
Check Price (100 Days Free Return)
WARRANTY
15 Years
MATTRESS SYSTEM
Foam
FIRMNESS LEVEL
5/10
THICKNESS
20cm
MATERIAL
High Density PU Foam
SPECIAL FEATURES
Anti-Fungal
Anti-Bacteria
Anti-Dust mite
Quilted Polyester Fabric
High Density Polyurethane Foam
DIMENSIONS
Single: 190cm x 91cm x 20cm
Super Single: 190cm x 107cm x 20cm
Queen: 190cm x 152cm x 20cm
King: 190cm x 183cm x 20cm
This mattress is very basic but ticks all the boxes when it comes to comfort and support.
Since it's so affordable, you get bang for your buck, especially with its health features and high-quality materials.
The hybrid foam used for this mattress makes it resistant to dust, mites and bacteria. So, if you are sensitive to allergens, this is a worthy product for your health.
For the price, you can buy this is as a spare for guests, for unexpected visitors, or as a back-up in case your mattress breaks down or gets damaged. You'll experience high-quality and undisturbed sleep every time and at an affordable price.
Reviews
Satisfied customers praise the product because of its value for money.
They describe it as firm yet bouncy, which is not usually the case for dense foam mattresses. One customer was happy for the great support it provides, so they "never complained of backache" after purchasing Solano Hybrid Foam Mattress.
However, there is an unpleasant chemical smell during the first few days. So, remember to air it out before using.
Some people also find it too hard or firm, so a mattress top could help add comfort.
PROS
CONS
Value for money
Hypoallergenic
Good back support
15-year warranty
Unpleasant new mattress smell (Off-gassing)
Too hard for some
Bought for my teenage daughter and she loves it. Looks nice but a little bit of chemical smell on the first 2 days. – Roslynn B. via FortyTwo SG
Mattress is hard and hubby said it's good for his back. He likes it. Teenage son finds it too hard for his liking though and we are getting a mattress topper for him. As usual, delivery and service at Fortytwo is reliable and good. Not my first time purchasing from Fortytwo, countless times actually. – Shirley O. via FortyTwo SG
SleepyNight Virginia Mattress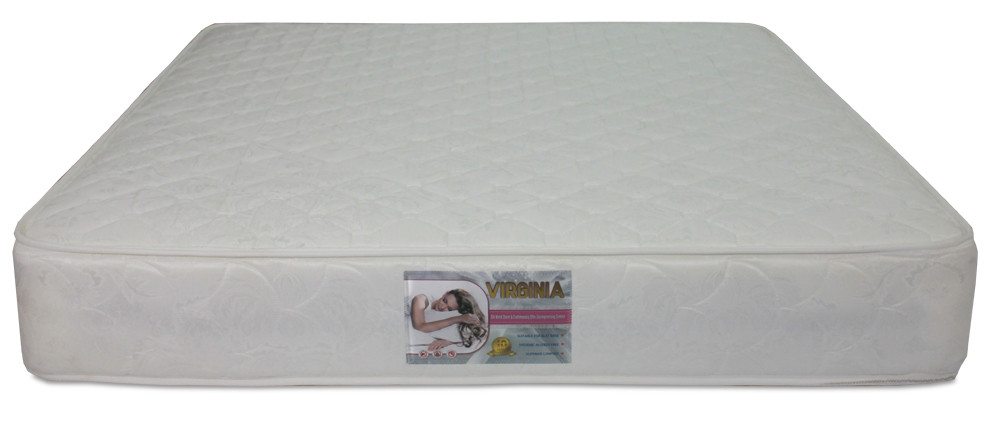 BEST FOR
Solo sleepers
PRICE
From $249
SHOP
Check Price (100 Days Free Return)
WARRANTY
10 Years
MATTRESS SYSTEM
Bonnell Spring
FIRMNESS LEVEL
4/10
THICKNESS
22.5cm
MATERIAL
High Density Foam
SPECIAL FEATURES
Anti-Fungal
Anti-Bacteria
Anti-Dust mite
Bonnell Spring System
DIMENSIONS
Single 9 Inch : 190cm x 91cm x 22.5cm
Super Single 9 Inch : 190cm x 107cm x 22.5cm
Queen 9 Inch : 190cm x 152cm x 22.5cm
King 9 Inch : 190cm x 183cm x 22.5cm
If you like your mattress soft and bouncy, this one's right up your alley.
The foam brings softness to cradle the nooks and crannies of your body, while the spring system provides the bounce to make you feel like you are sleeping on a cloud.
Its usage of the Bonnell Spring System also adds lumbar support to prevent back pain and pressure points.
The SleepyNight Virginia Mattress is one of the brand's more affordable options. This is suitable for slat bases, plus it is extremely hygienic and allergy-free.
Reviews
This one straddles the line between firm and soft. It provides just enough lumbar support without being too stiff and enough softness without being too uncomfortable.
However, this is not the best mattress if you sleep with your partner, especially if you're a light sleeper. It does not absorb movement well.
For children, however, this is a perfect bouncy, comfy bed for them.
PROS
CONS
Budget-friendly
Soft and bouncy
Anti-dust mite, anti-bacteria, and anti-fungal
10-year warranty

Might be too soft for people with back pain
High motion transfer

Not recommended for people on the heavier side
Not hot and had trouble getting up because it gave a good sleep. – Audrey T via FortyTwo SG
Mattress quality is good. Doesn't feel cheap – James L. via FortyTwo SG
Oto-Paedic Davinci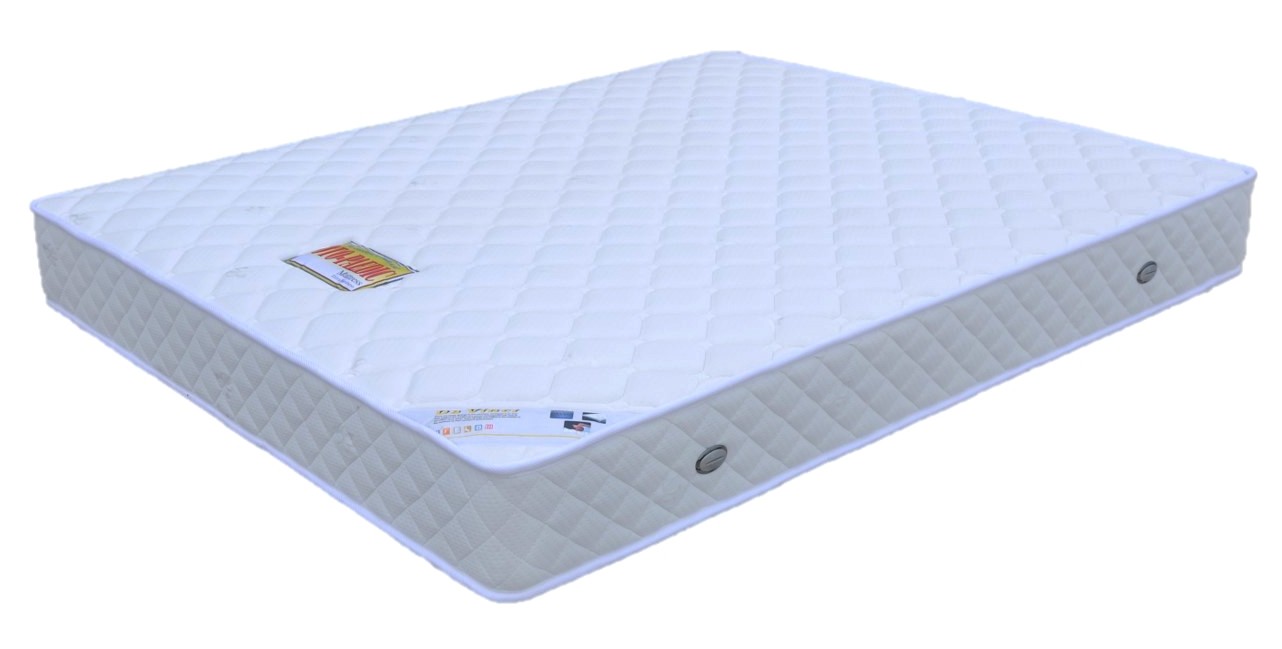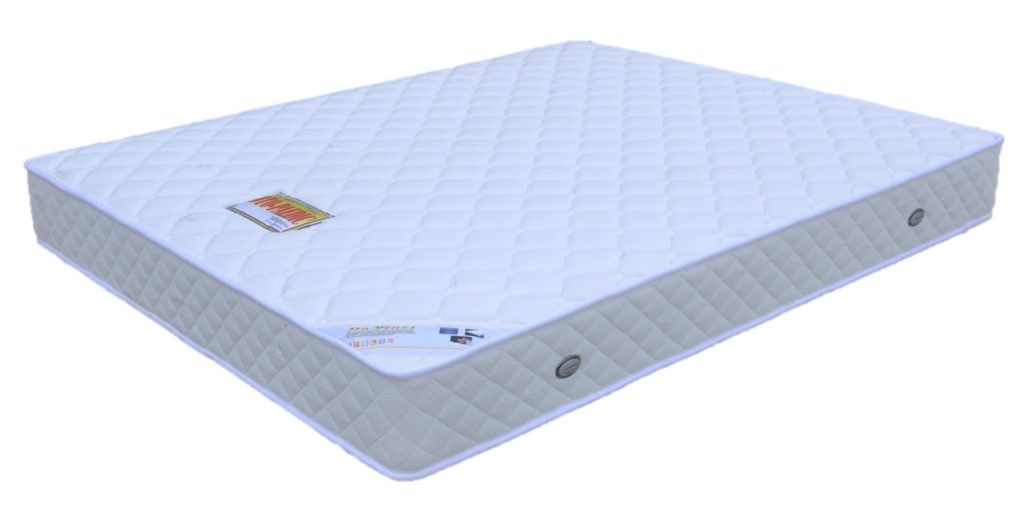 BEST FOR
People with back pain
PRICE
From $264
SHOP
Check Price
WARRANTY
10 Years
MATTRESS SYSTEM
Bonnell Spring
FIRMNESS LEVEL
8/10
THICKNESS
22cm
MATERIAL
Quilted anti-dust mite fabric, high density PU foam, felt underlay, PK foam, Bonnell spring
SPECIAL FEATURES
Anti-Fungal
Anti-Bacteria
High Density Foam
Coil type: Bonnell Spring
Quilted Anti Dust Mite Fabric
DIMENSIONS
Single : 190cm x 91cm x 21.25cm
Super Single : 190cm x 107cm x 21.25cm
Queen : 190cm x 152cm x 21.25cm
King : 190cm x 182cm x 21.25cm
PROMOTION
100 Day Free Return
Orthopedic beds are usually expensive, so this is excellent value for money for people suffering from back and neck pain.
The mattress aligns your spine properly and it's best if you sleep on your back. Even with its innerspring mattress system, it's not as bouncy as most spring mattresses.
Reviews
Oto-Paedic Davinci is for people who suffer from back pain and needs a mattress that can support and align their back and neck.
This is best experienced by users who sleep on their back for maximum support and therapeutic use.
PROS
CONS
Affordable and good for back pain
Value for money
Quilted anti-dust mite fabric
10-year warranty
May be uncomfortable for side sleepers
Motion absorption could be better
Comfortable mattress and great for my back aches. Not too soft nor too hard, back is not as sore as before. Thank you Fortytwo! – Elizabeth K. via FortyTwo
Great mattress. It is firm and does not sink when you sit or sleep. This is the mattress that I have been looking for and it helps with your back to prevent backache. – Liyana R. via FortyTwo
Great mattress, unbeatable quality and firmness for the price. I love firm mattresses but this is a whole new world of firm, there's literally no bounce. It took some getting used too for the first week, but now when I wake up I feel amazing and my neck problems have disappeared ( I stopped using a pillow when lying flat on my back). Delivery was smooth and professional – Elizabeth P. via FortyTwo
Ikea Hövåg Mattress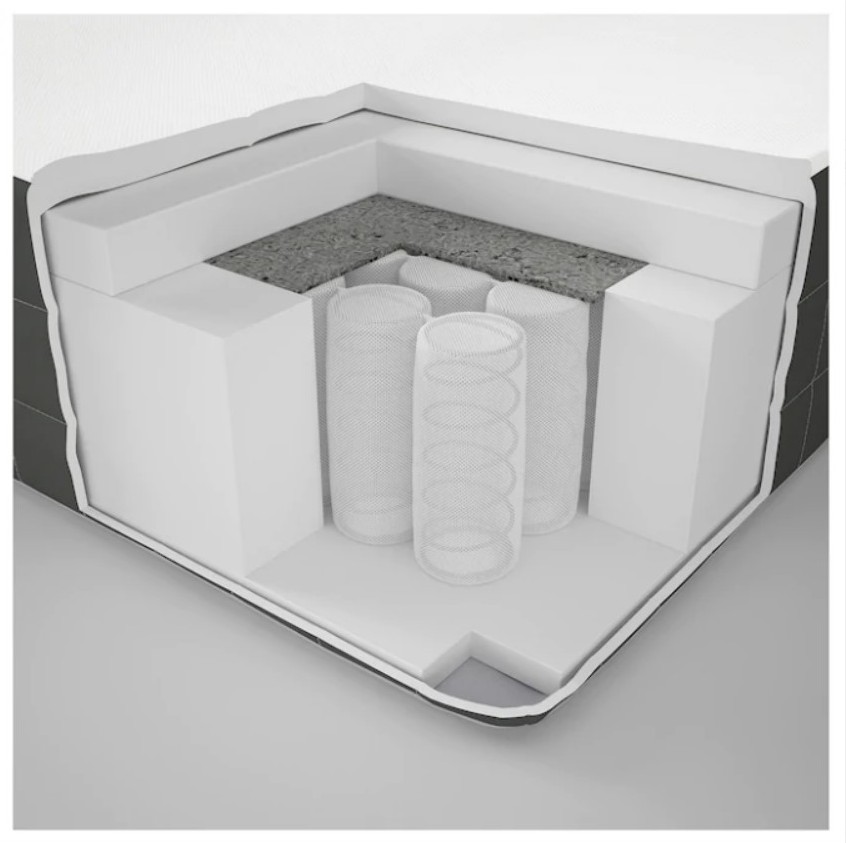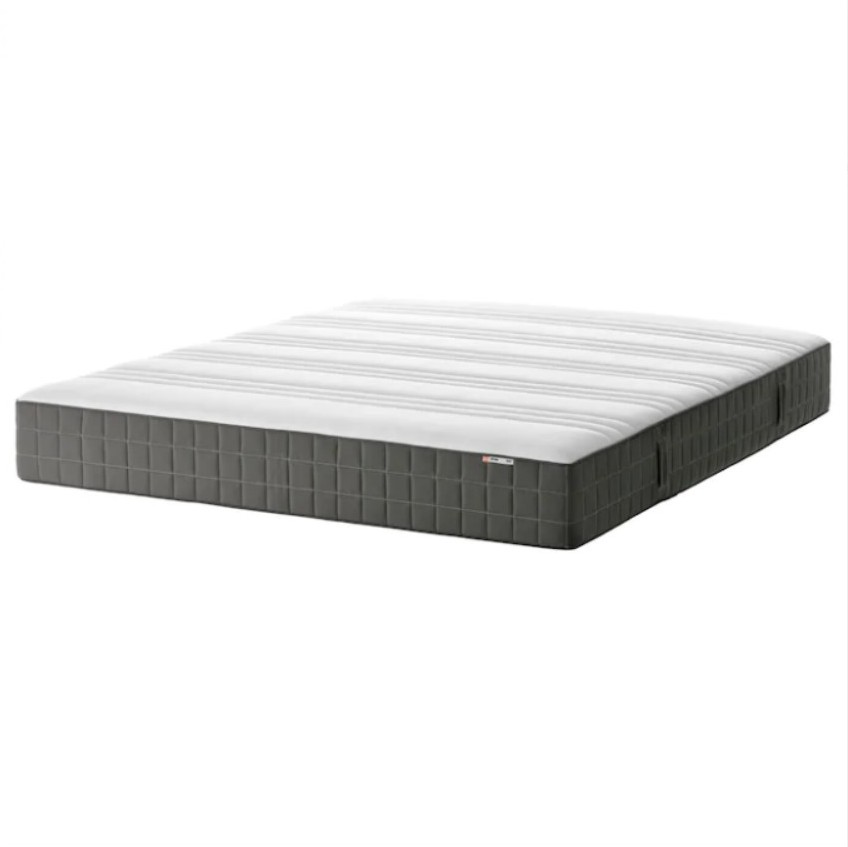 BEST FOR
Guest bedroom, IKEA beds, great for children and young adults
PRICE
From $499
SHOP
Check Price
WARRANTY
25 Years
MATTRESS SYSTEM
Pocketed Spring
FIRMNESS LEVEL
7/10
THICKNESS
24cm
MATERIAL
Ticking: 64% polyester, 36% cotton / Pocket spring: Steel / Comfort Material: Polyurethane foam 25 kg/cu.m., Polyester wadding / Lining: Non-woven polypropylene
WEIGHT
33.78kg
SPECIAL FEATURES
190 pocket springs/sq.m.
Compact rolled packaging for easier transport
DIMENSIONS
King: 180cm x 200cm
Queen: 150cm x 200cm
Single: 90cm x 200cm
Ikea offers a variety of foam and spring mattresses. You can find a mattress for as low as $169!
Plus, the popularity of IKEA in Singapore means you probably bought a bed in IKEA, so why not buy a mattress their as well?
You can even find a mattress and bed frame package to save more bucks. Plus, IKEA mattresses tend to be longer than the standard sizes of Singapore beds, so make sure it will fit your bed frame before you buy one.
Our pick for the best affordable mattress in IKEA is the HÖVÅG mattress. The pocketed spring system gives you enough support for your body because of the individually-wrapped pocket springs, which spread pressure throughout the mattress.
It also has a generous layer of soft fillings for added comfort as well as support. The top of the mattress uses stretch fabric enabling, which moves with you for ease.
Unlike other mattresses you can turn, this mattress can only be used on one side. It's also easy to bring home since it is compactly packed in a roll… so allow 72 hours for the mattress to gain its full shape after unpacking.
Since this is on the softer side, this is recommended for light- to medium weight-users. Your children will love this or perhaps occupants of a guest bedroom.
The good news is, you do get a 25-year guarantee, so it's excellent value for money.
Reviews
IKEA just makes it easier to design homes with affordable and high-quality products, and this mattress is no exception. You can basically buy everything you need in IKEA, so customers love the value for money they get.
Plus, it provides enough support for a good night's sleep, though couples may look for something firmer and with better motion isolation for better sleep.
PROS
CONS
Affordable
25-year warranty
Easy to transport

Off-gassing
Use one side only
Lacks durability

Sizes do not follow Singapore mattress dimensions
If price is important to you, then the Ikea Hovag mattress is a solid choice. Virtually every quality mattress costs more. Since Ikea is a large company, they've got the benefit that they can command lower costs for all their materials. Add to that the fact that mattresses aren't their only source of revenue (so they don't need to jack up profit margins), and you get a quality mattress for a cheap price. – Sleep Investor
Mid-Range Mattresses
Noa Mattress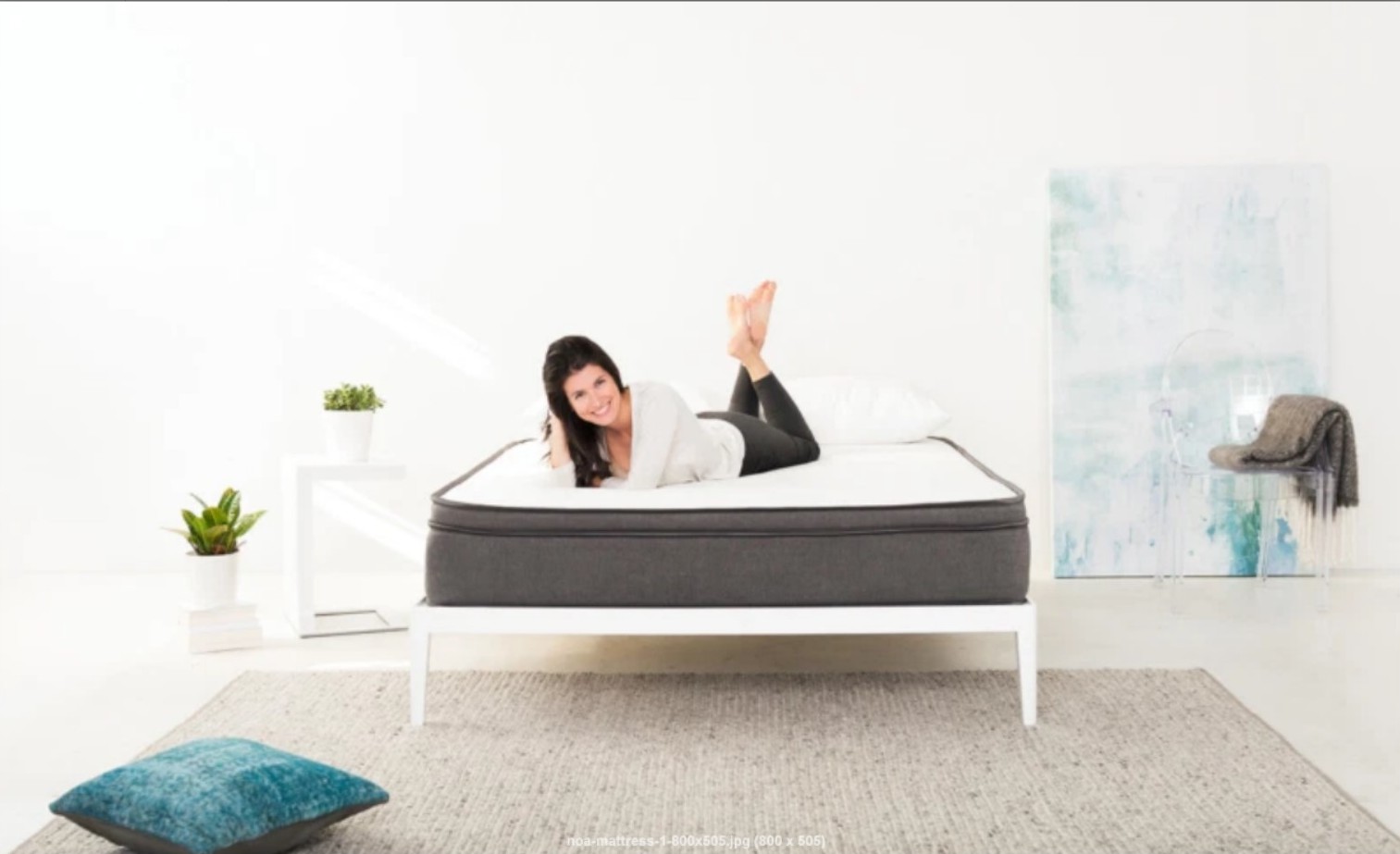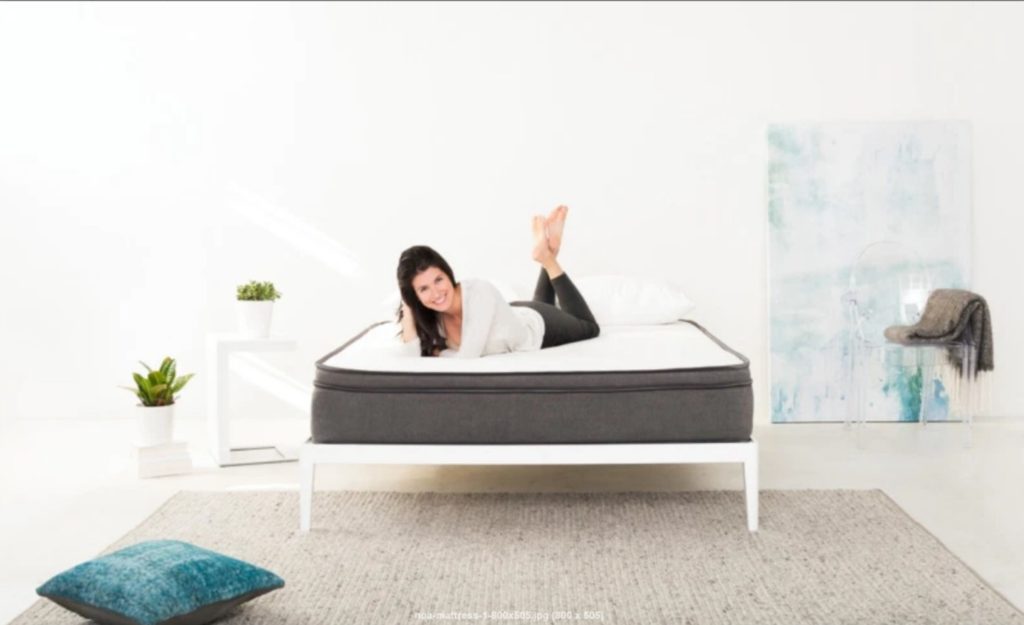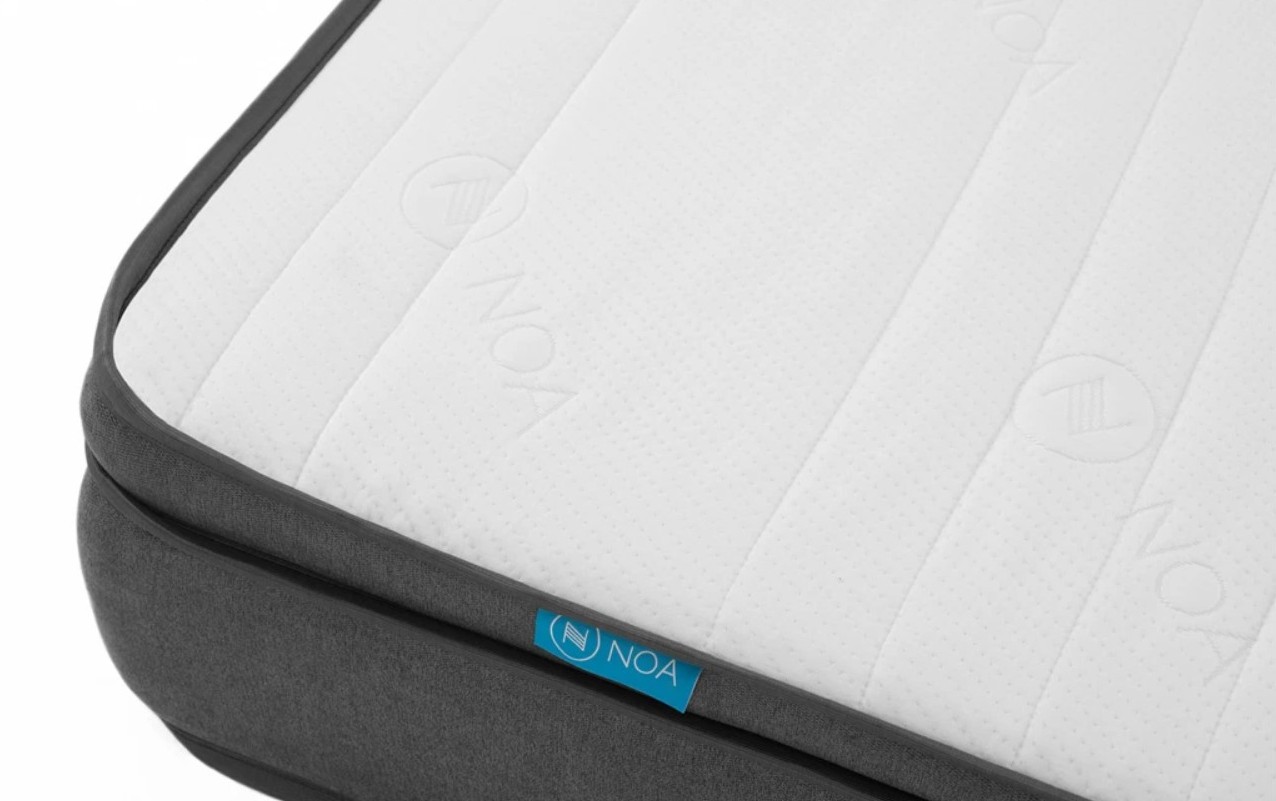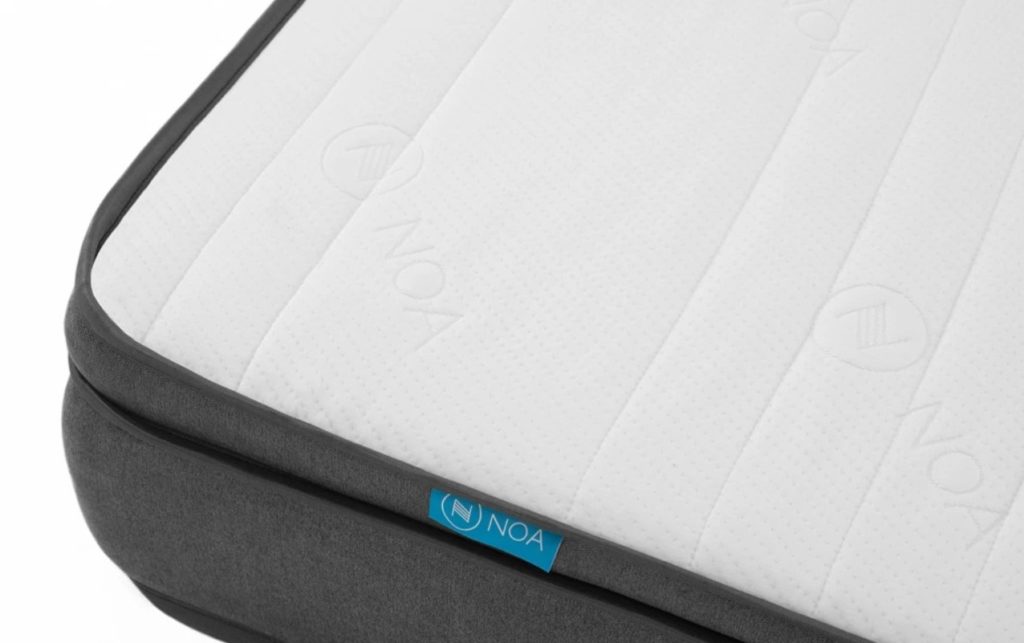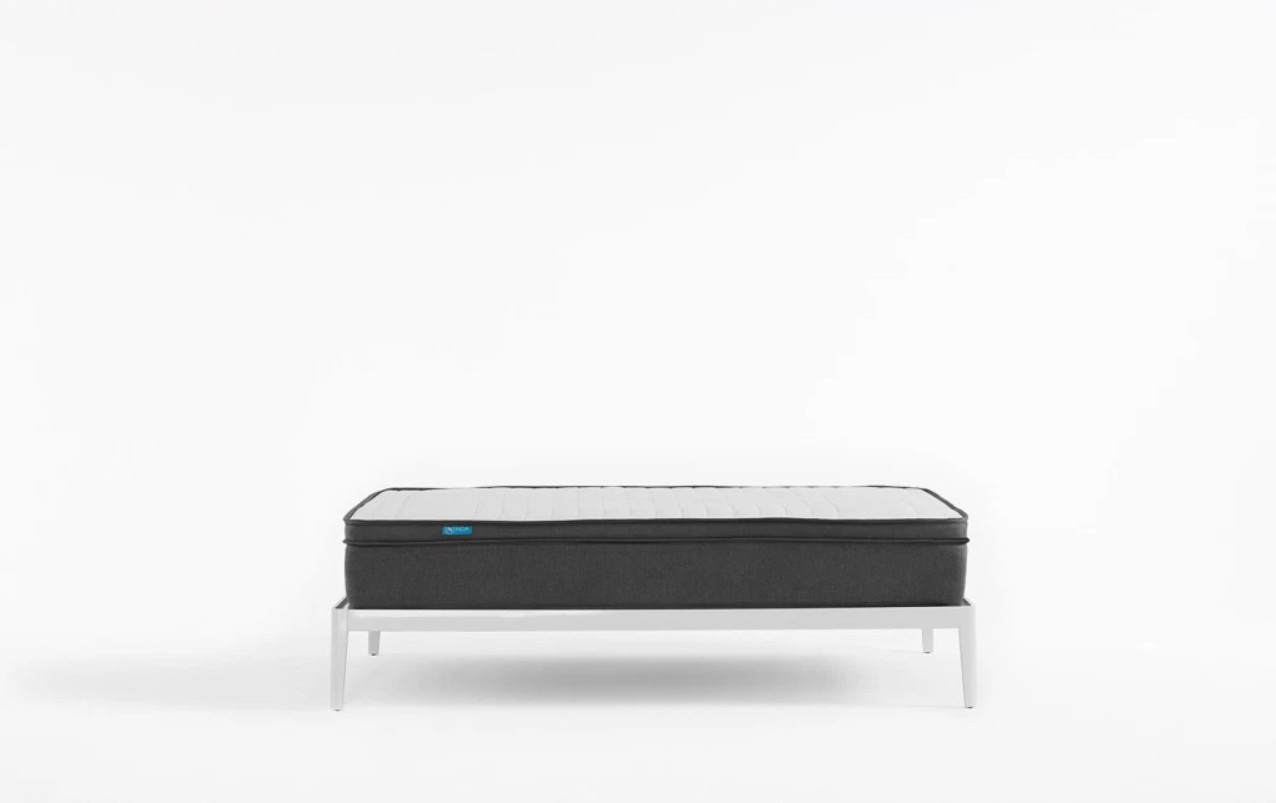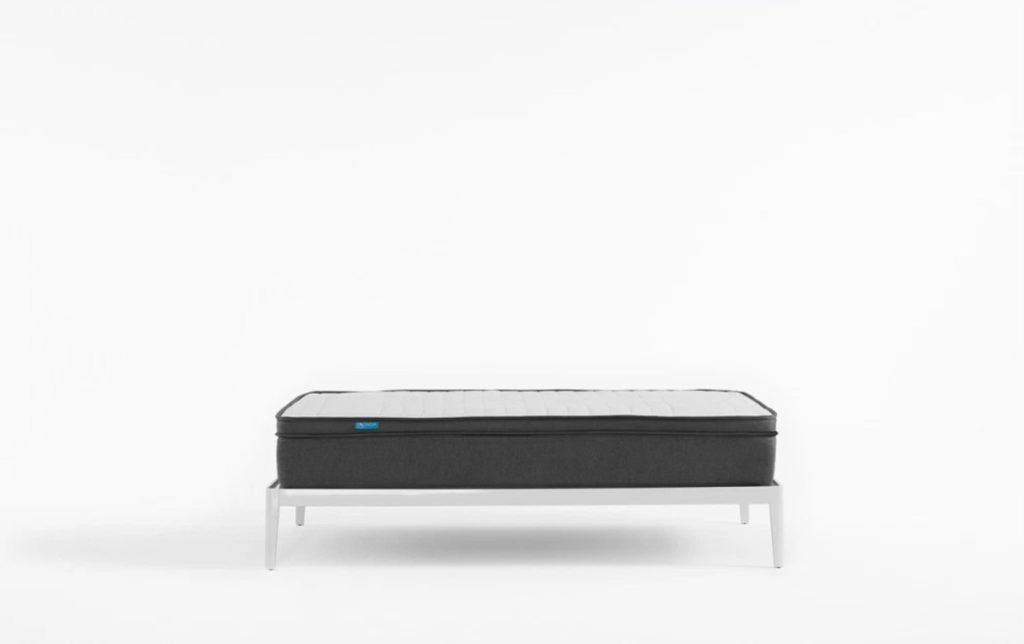 BEST FOR
Zero partner disturbance, cool & comfortable sleep for most body types and sleeping positions
PRICE
From $799
SHOP
Buy the Noa mattress
WARRANTY
15 Years
MATTRESS SYSTEM
Hybrid
FIRMNESS LEVEL
6/10
THICKNESS
27cm
MATERIAL
OEKO TEX® and REACH certified materials, Open-cell natural latex, gel infused memory foam, responsive pocket springs
WEIGHT
47.8 kg
SPECIAL FEATURES
Cooling gel-infused memory foam
Breathable and hypoallergenic natural latex
Responsive pocket springs
Zero partner disturbance
DIMENSIONS
King: 183 x 190 x 27 cm
Queen: 152 x 190 x 27 cm
Super Single: 107 x 190 x 27 cm
Single: 91 x 190 x 27 cm
PROMOTION
100-Night Trial
CERTIFICATIONS
OEKO TEX® certified Tencel cover and latex
REACH certified (EU equivalent to the US Certi-Pur certification) foam
This is a premium mattress without the exorbitant price tag. In fact, it's our favourite of all the mid-range options we inspected!
With seven layers of premium, eco-friendly materials adhering to the highest standards of manufacturing, the price point is more than justified… especially since you can expect to put this to good use for years and years.
It is the perfect combination of all the best mattress materials, from natural latex, cooling memory foam and supportive pocket springs.
This medium-firm mattress can comfortably sleep most body types and sleeping positions because of the combination of memory foam, latex, and pocket springs.
The layer made of 100% natural latex disperses heat from the body while the layer of pocket springs provides support while optimising airflow.
Meanwhile, Tencel, an eco-friendly and sustainable material, is not only incredibly breathable but also repels odours. It also features anti-dust mite and anti-bacterial properties so even allergy-prone users can get a good night's sleep.
The best part is the "zero partner disturbance" feature because the gel-infused memory foam is excellent in providing motion isolation alongside individual pocket springs.
Reviews
Customers say this mattress exceeded all their expectations. In combining different mattress systems, this hybrid mattress is quite heavy at 47.8kg.
It is not the heaviest on the list, but still requires 2-3 people to lift during spring cleaning.
Then again, this isn't much of a downside because of the durability and health properties of the mattress. For most owners, it's definitely staying put in the master's bedroom.
PROS
CONS
Sleeps cool
Excellent motion isolation
Hypoallergenic
Premium, certified materials
Certified eco-materials
15-year limited warranty
Heavy
This sectional exceeded my expectations! The feel of the Livesmart fabric is amazing. Looks exactly like the photos and videos online. The sofa doesn't sink but isn't firm either. It's just right. First purchase from Noa and definitely not the last – their team is wonderful. – John C. via Noa Home
Very happy with my purchase so far. Exceeded my expectations with the quality of the product and the level of support from the Noa team (thanks Vivianne!). Fabric swatches are free and look identical to the photos online. Overall really happy 🙂 – Chiara J. via Noa Home
Sofzsleep TRILOGY Mattress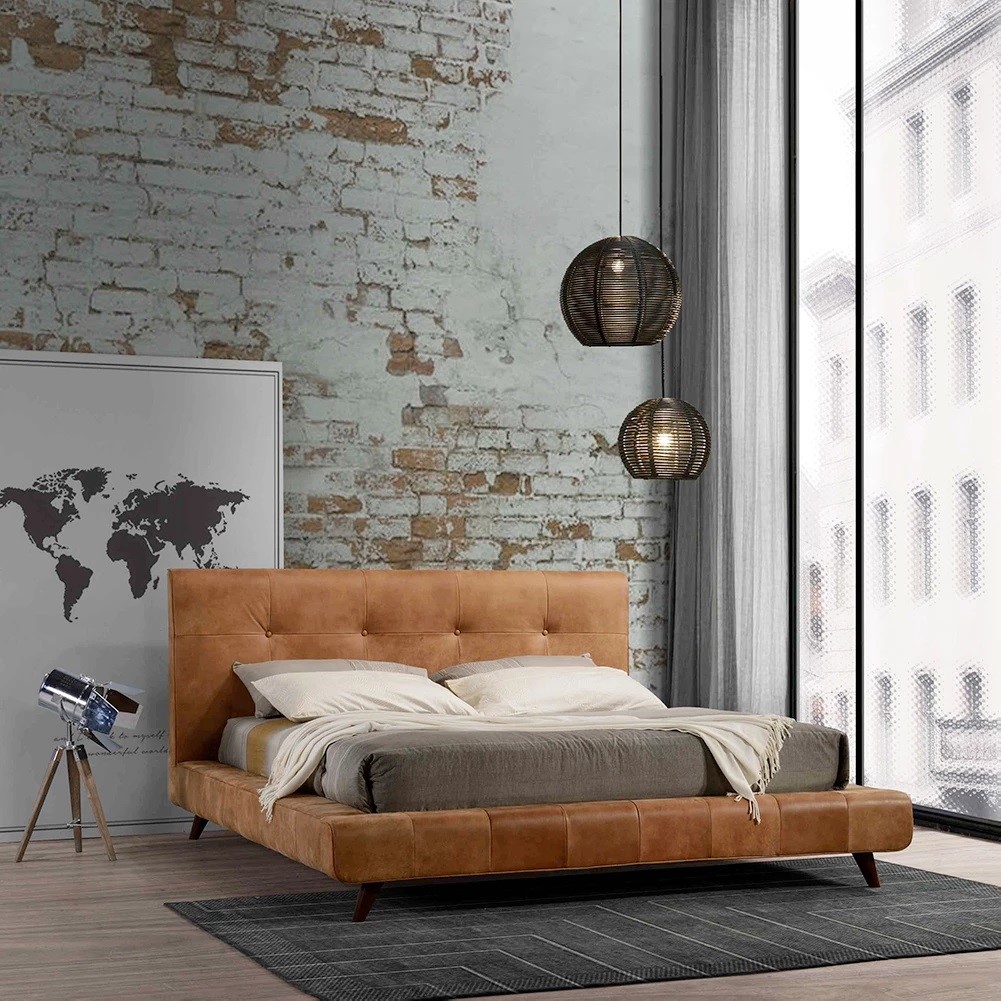 BEST FOR
Natural Latex Mattress from Belgium | Adjustable Firmness for Best Support | Hygienic with Easy Removal Cover | International Certifications
PRICE
From $1,890
SHOP
Check Price
WARRANTY
10-year limited warranty against latex sagging.
MATTRESS SYSTEM
Comprises of 3 latex layers – soft, medium, firm density within a mattress cover. Also allow each spouse to enjoy own personal firmness preference on His/Hers model.
FIRMNESS LEVEL
Medium-Firm.
Firmness can be adjusted by simply changing the order of the 3 layers.
THICKNESS
24cm (9.5")
MATERIAL
Made in Belgium
Mattress Core: Belgian Natural Latex
Mattress Cover: Belgian Natural Bamboo Fibre
WEIGHT
Contact for more information
SPECIAL FEATURES
• Superior quality materials are certified to be safe even for babies.
• Sofzsleep mattress is metal-free and it is the safest choice against electromagnetic radiation (EMF).
• Dust-mite resistant
• Natural bamboo cover with anti-bacterial and antifungal properties with superb breathability is ideal for people with sensitive skin or allergies.
• Swiss antimicrobial Sanitized® treatment prevents the development of moulds, dust mites and fungi that could result in spots and odors.
• Easy removable cover with zip that can be dry cleaned.
DIMENSIONS
SG/EU/US/AU Sizes. Custom made to any sizes.
PROMOTION
Contact for more information
The Trilogy mattress features a firm base core with two additional layered toppers in soft and medium density, maximising your comfort as you lie down for rest.
Trilogy is also incredibly versatile. Its firmness can be adjusted by simply changing the order of the three layers. It can also be further broken down into 2 set of 3-layered toppers, which allow each spouse to enjoy own personal firmness preference on His/Hers model. This delivers the preferred pressure and weight distribution for anybody.
The removable cover included with the Trilogy is made of additive-free bamboo fibres with inherent properties to resist fungal and bacterial infestations. Bamboo is also exceptionally breathable and leaves the body feeling cool and fresh even in humid climates.
Having guests or a sleepover? Each latex layer can be separated from the washable cover, forming three or more individual mattresses.
Reviews
5-star review from Seow Chun Yong:
Bought a trilogy mattress and design pillows for my first home. Superb mattress, different from the other mattresses out there! You spend almost half your life in bed, and having a good mattress makes all the difference in your day.
Pillows are also really unique! Doesn't get too hot at night, and still fluffy! Never knew such comfort. I'm usually quite picky with cost and comfort, but I'm so glad I made this purchase.
Service was great and timely as well, didn't have to wait long for delivery, and they even carried the heavy mattress up the stairs even though it wasn't planned.
Fully-deserved 5 stars, would definitely recommend!
Haylee Mattress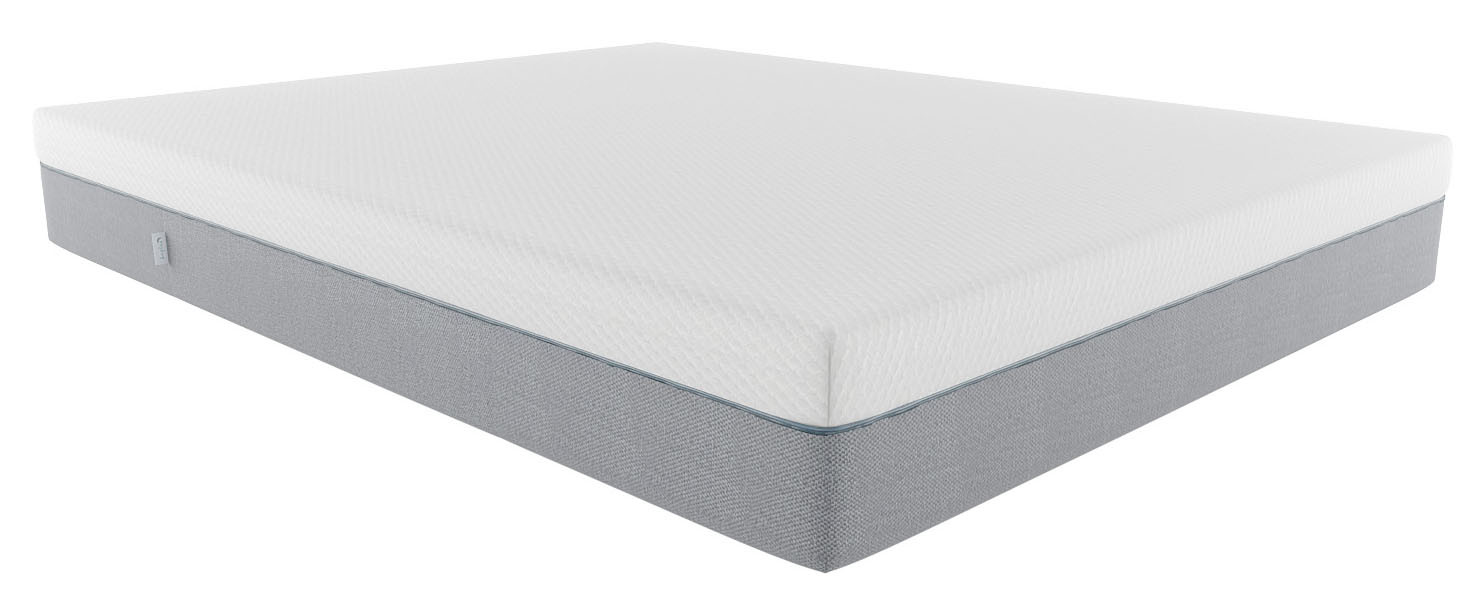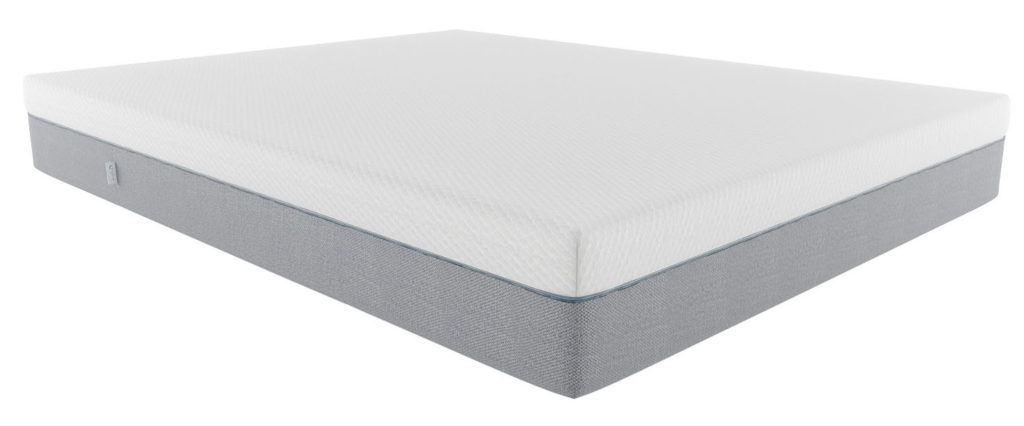 BEST FOR
Master bedroom, users with fidgety bed mates
PRICE
From $599
SHOP
Check Price
WARRANTY
10 Years
MATTRESS SYSTEM
Memory Foam
FIRMNESS LEVEL
6/10
THICKNESS
25cm
MATERIAL
Haylee® Aeroflo Foam, High-Density Foundation Foam, Haylee® Cool Gel Memory Foam, Bamboo Fibre Knitted Fabric Cover
WEIGHT
Single Size : Net Weight – 17.5kg, Gross Weight – 21.5kg   
Super Single Size : Net Weight – 20.5kg, Gross Weight – 24.5kg
Queen Size : Net  Weight – 28.5kg, Gross Weight – 32.5kg
King Size : Net Weight – 32kg, Gross Weight – 36kg
SPECIAL FEATURES
Anti-Fungal
Anti-Bacteria
Anti-Dust mite
100 Night Sleep Trial
Compress Packaging
Transition Foam Layer
Haylee® Aeroflo Foam
High-Density Foundation Foam
Haylee® Cool Gel Memory Foam
Bamboo Fibre Knitted Fabric Cover
DIMENSIONS
Single Size 10″ : 190cm x 91cm x 25cm
Super Single Size 10″ : 190cm x 107cm x 25cm
Queen Size 10″ : 190cm x 152cm x 25cm
King Size 10″ : 190cm x 183cm x 25cm
PROMOTION
100 Night Free Trial
This is a very highly rated and well-reviewed mattress. For its price, there's a lot to love here.
First, the meticulous selection of breathable yet durable materials make this perfect for Singapore's hot tropical climate. It's thick and dense, which can accommodate even heavy users, but the cool gel foam keeps the mattress from absorbing too much heat.
The aeroflow on top also aids airflow for comfort, while the high-density foundation foam provides excellent support.
You're also guaranteed to sleep soundly, even if your partner tends to toss and turn. This is because of the good motion absorption by the high-density  memory foam.
Note that the mattress is  packed into a compact roll, so allow 3 to 7 days for the mattress to breathe and expand to its full shape and size after unpacking.
The Haylee Mattress is a product of 10 years of research by the brand's team from "observing over 560,000 mattress viewings by 54,000 mattress buyers, collecting feedback from over 33,000 mattress owners".
They also tested more than 100 different combinations of materials, thickness, and ratios to come up with the perfect mattress to address consumer needs. Overall, you get a well-developed, well-researched product at an affordable price.
Reviews
This is a product packed with pros because it's been designed to appeal to the general public. So, when it comes to downsides, it's all a matter of taste and preference.
With a 6/10 firmness level, some people may want it a little firmer or look for a little bounce.
PROS
CONS
Great price point
Removable and washable stretch bamboo fibre knitted fabric cover
Good airflow and circulation
Compact, transport-friendly packaging
Good motion absorption
100 Night Trial
10-year warranty
Instances of off-gassing
May be a bit soft for people used to a firm mattress
This mattress is overall at a great price point. Spent way too long comparing all of the options, and ended up going with this one for S$549 during the GSS sale. Have slept on it for 3-4 weeks now and am enjoying it! The cons of not having springs in the bed seem rather minimal, and I have been sleeping well. – James P. via FortyTwo SG
Couldn't ask for a more affordable and good quality hybrid mattress. The memory foam is wonderful but the latex material prevents the mattress from heating up. Have found myself sleeping very well with this new bed! – Eunice W. via FortyTwo SG
Baton Hybrid Mattress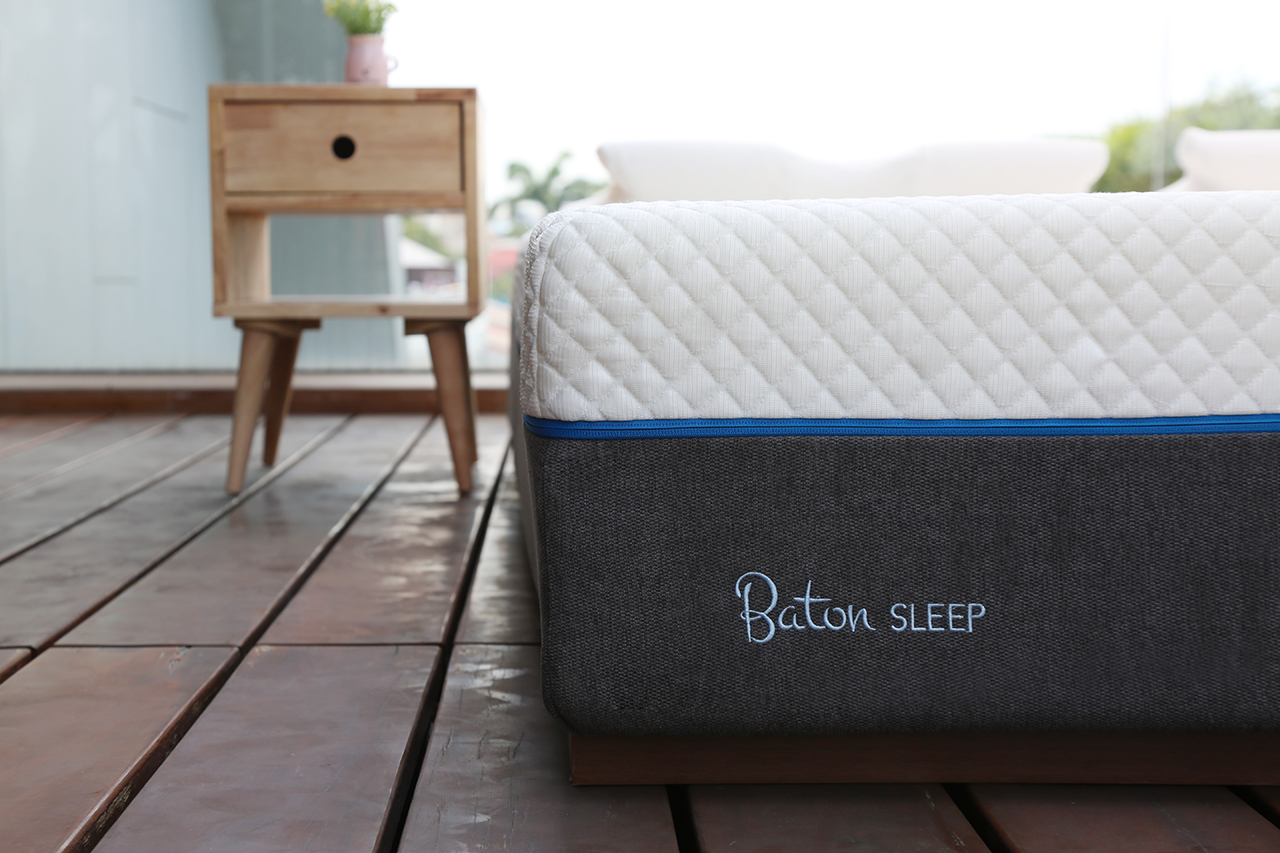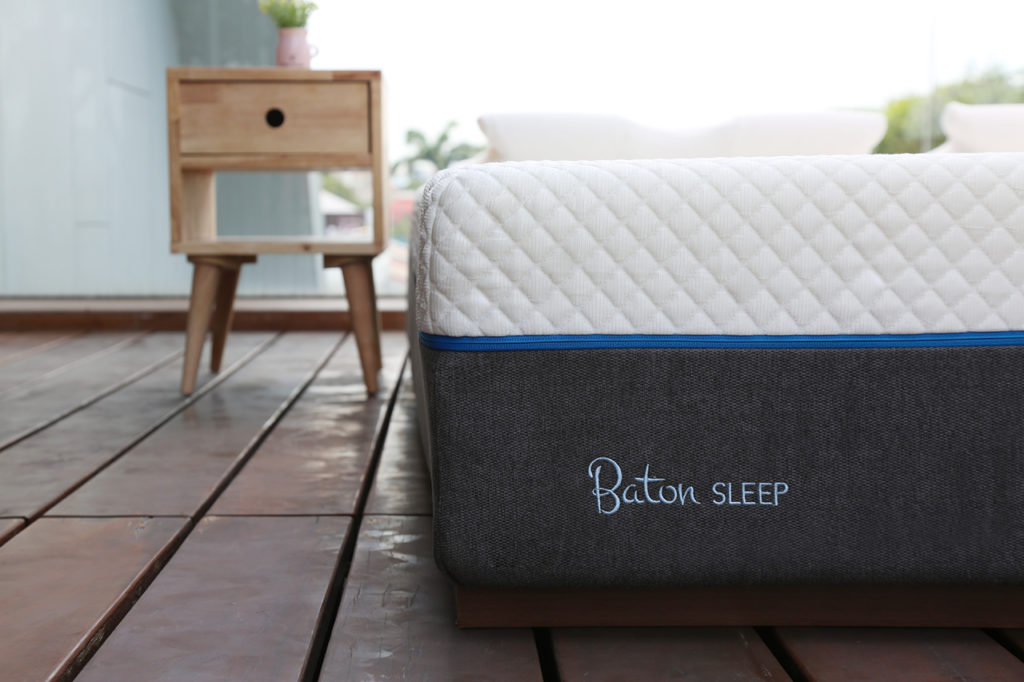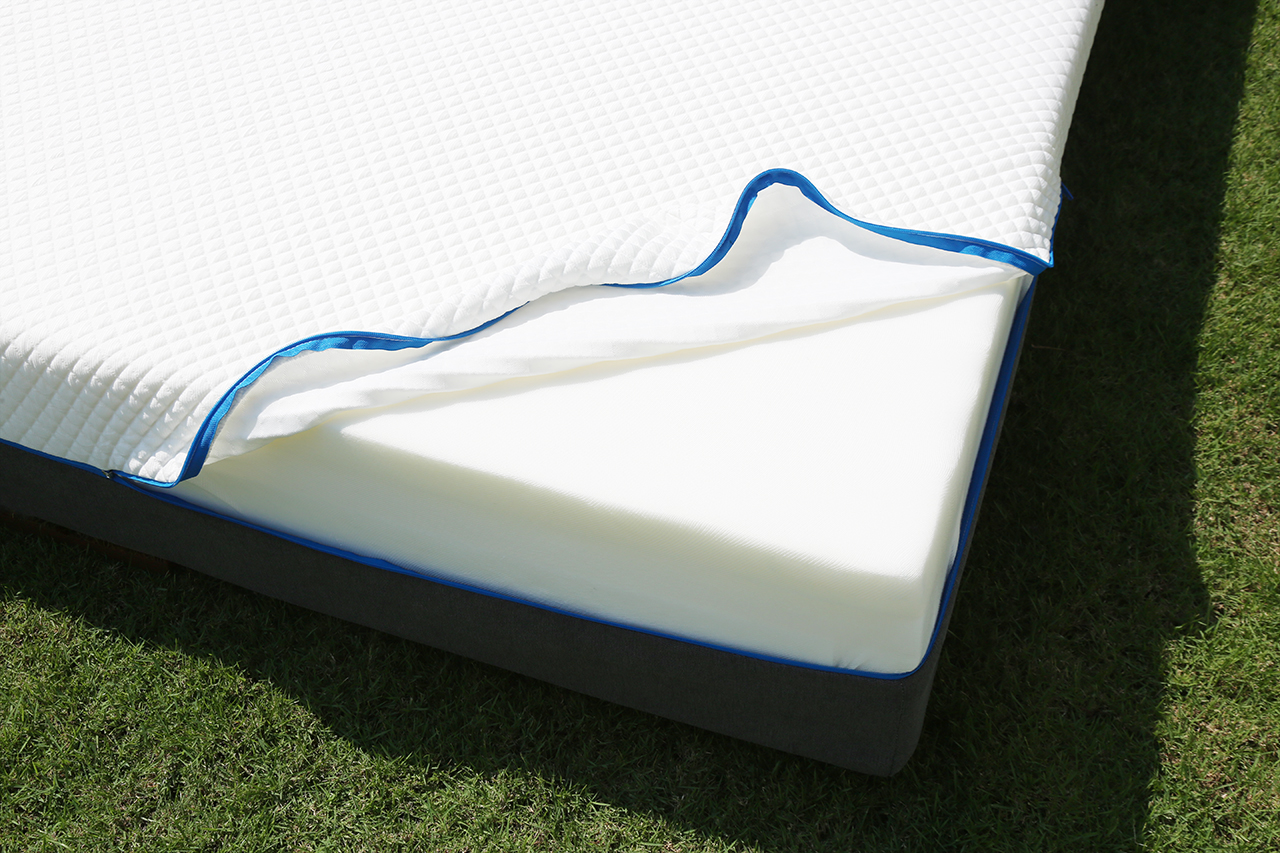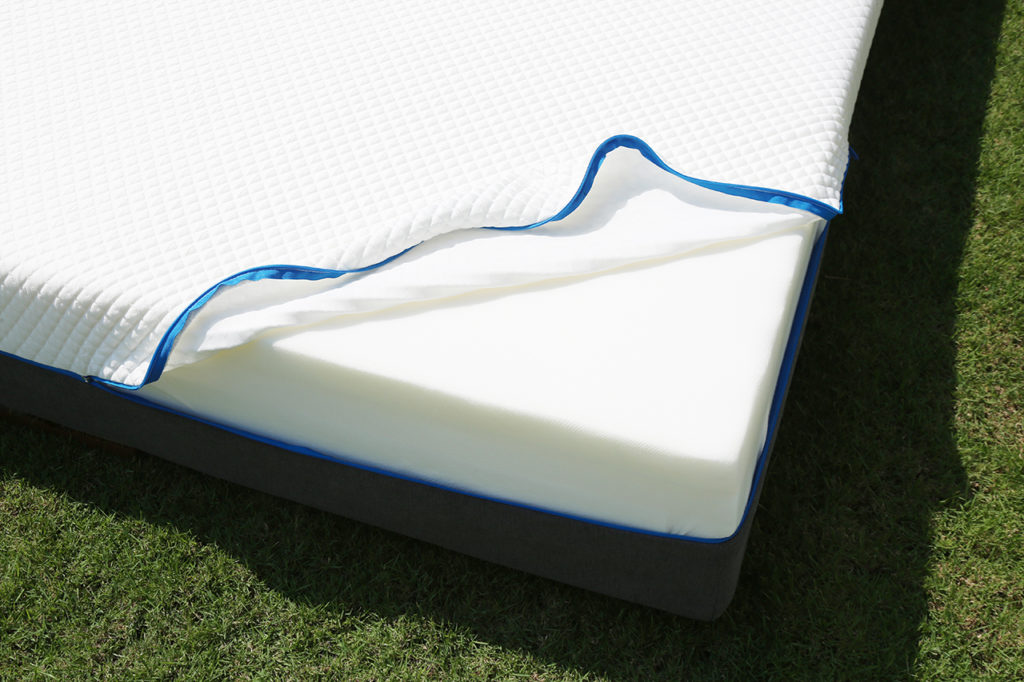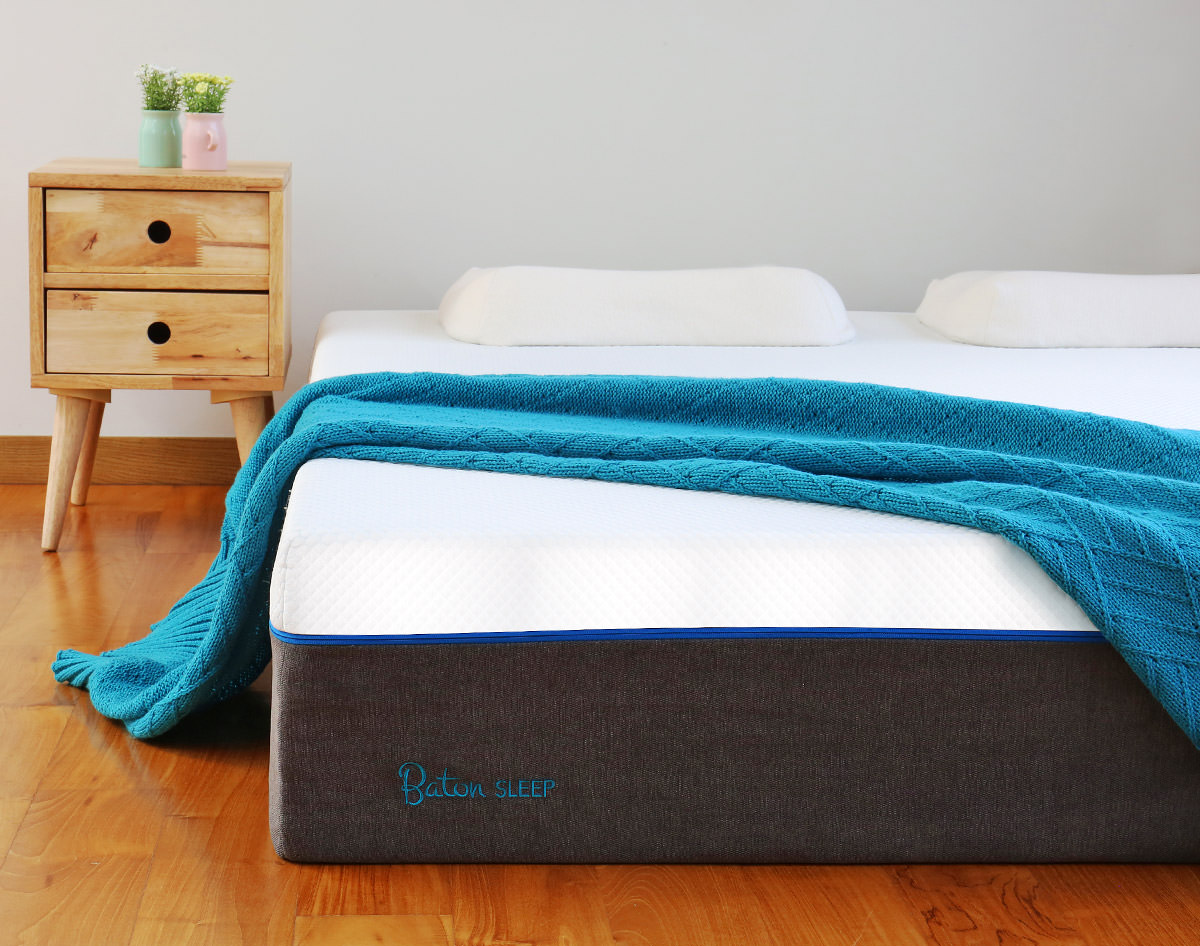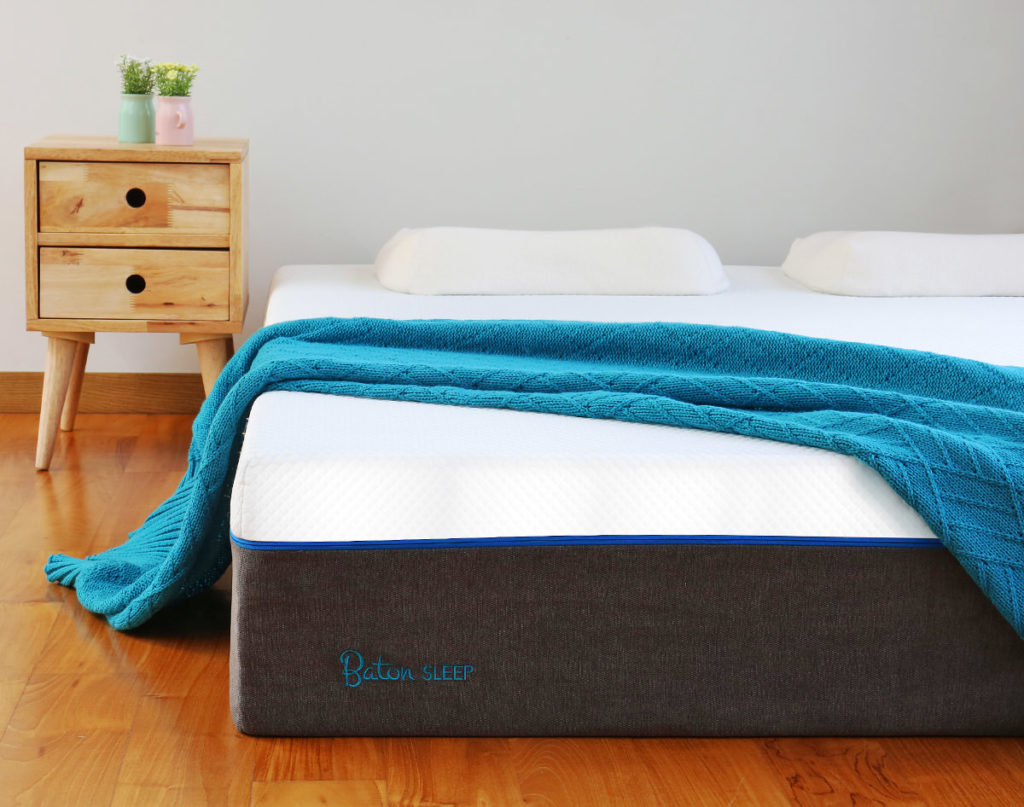 BEST FOR
Motion isolation, side sleeper
PRICE
From $950
SHOP
Check Price
WARRANTY
10 Years
MATTRESS SYSTEM
Hybrid
FIRMNESS LEVEL
8/10
THICKNESS
28cm
MATERIAL
Memory Foam and Pocketed Springs
WEIGHT
King: 44KG
Queen: 38KG
Super Single: 26KG
Single: 22KG
SPECIAL FEATURES
Cooling Fabric
100% Removable Cover
Hybrid Foam (Memory Foam + High Density Foam)
Pocketed Spring System
CertiPUR US-Certified
DIMENSIONS
King: W1830 X D1900 X H280 (mm)
Queen: W1520 X D1900 X H280 (mm)
Super Single: W1070 X D1900 X H280 (mm)
Single: W910 X D1900 X H280 (mm)
PROMOTION
30 Night Free Trial
CERTIFICATIONS
CertiPUR US-Certified
The Baton Hybrid Mattress is the solution to a fidgety bed mate or if your restless child sleeps with you. This has excellent motion isolation.
In one advertisement for it, you see an Uno Stacko tower propped up on the bed intact as people jump on the mattress with gusto. That's how you know you can get a full night's rest even with all the tossing and turning from your partner or kid.
This is also recommended for side sleepers since the memory foam adequately adjusts to support your entire body.
We're recommending the improved version, which is the combination of memory foam, high-density foam, and pocketed springs.
They do also offer a regular range with just a high-density foam instead of memory foam, which starts from $450 (Single). The regular line has a firmness level of 9/10, so get this if your back and neck need a little more support due to chronic pain or if you're just used to sleeping on a very firm mattress.
Otherwise, the hybrid mattress has ample support for most users.
For hybrid, the memory foam will provide balanced support as it hugs the contours of your body. This material, along with the pocketed spring, boosts the motion isolation feature.
Plus, the cooling fabric cover balances the heat-absorbing memory foam for added comfort.
The Baton Hybrid Mattress is also certified by CertiPUR US, which means the mattress is free from harmful chemicals.
Reviews
The Baton Hybrid Mattress addresses a lot of sleeping problems, including backaches and restless bed mates.
People also like the hygienic structure, since the cover can be removed and washed easily.
PROS
CONS
Motion isolation
Cooling fabric to balance the heat-absorbing memory foam
Removable, washable bed cover
Compact packaging
30 Night Trial
10-year warranty
A little heavy
What a good buy! Totally pleased with the Hybrid mattresses. I like my mattress to give the just right support and the cover to be removable so I can wash it regularly without having to steam-clean it. Baton meets all my requirements and best of all, it doesn't burn a hole in the pocket. Highly recommended! – Melody Chew via Baton Sleep
When I lie on it, my back relaxed as the mattress soften. At the same time, my back felt supported. Guess it's due to their smart combination of pocket springs and foam. – David Lim via Baton Sleep
HipVan Levitate Mattress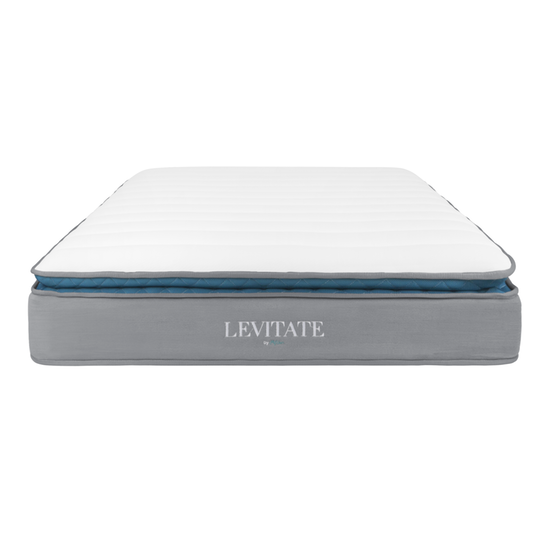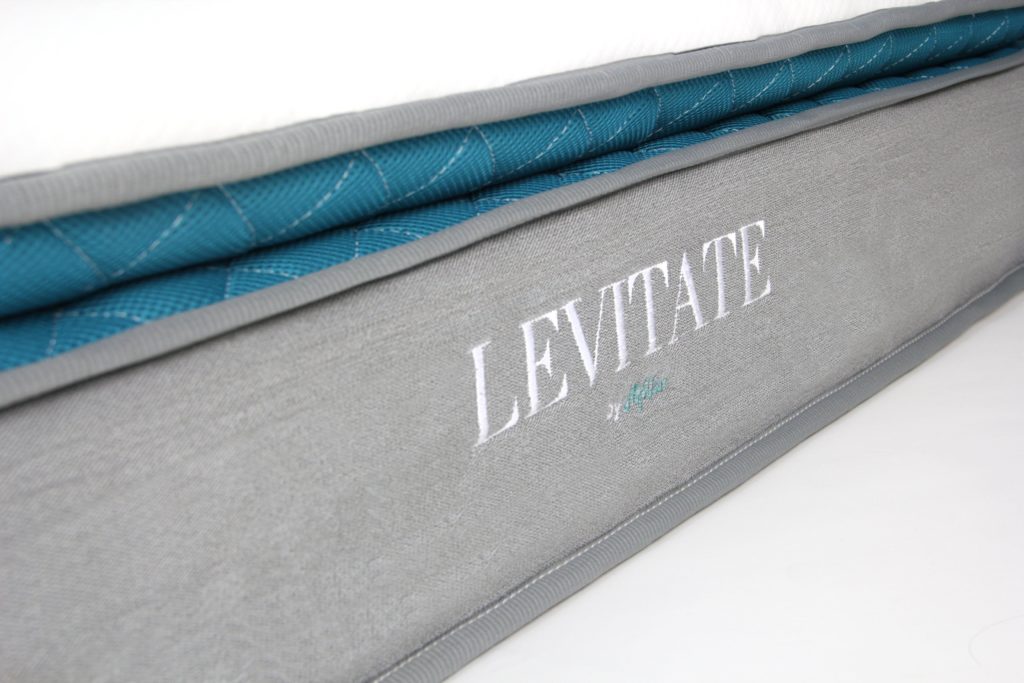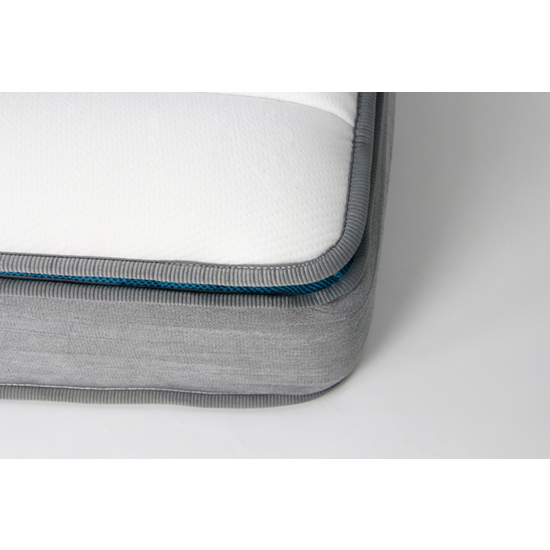 BEST FOR
Value for money premium mattress
PRICE
From $799 
SHOP
Get it on Lazada
WARRANTY
12 Years
MATTRESS SYSTEM
Hybrid
FIRMNESS LEVEL
7/10
THICKNESS
30cm
MATERIAL
Memory foam, latex, cool fabric, pocket spring mattress base
WEIGHT
Single: 25.9 KG
Super Single: 30.7 KG
Queen: 43.8 KG
King: 52 KG
SPECIAL FEATURES
Luxurious pillow top
Memory foam + latex
Mattress disposal service
Premium cooling Adaptive® fabric
DIMENSIONS
Single: W91 D190 H30 cm
Super Single: W107 D190 H30 cm
Queen: W152 D190 H30 cm
King: W183 D190 H30 cm
PROMOTION
100 Nights Risk-Free Trial
The HipVan Levitate Mattress, as evident in the name, promises an experience akin to floating on air.
Ever since its launch in 2016, it's been making the rounds as one of the finest premium yet affordable mattresses in the market. This hybrid mattress combines memory foam, latex and pocket spring for the ultimate luxurious sleep.
Now, another mattress we mentioned earlier, the Noa Mattress, is certainly cheaper than The HipVan Levitate Mattress. Both also combine latex, memory foam, and pocket springs.
But the Noa is also softer at 6/10 on the firmness scale. That's actually perfect for a lot of people, so we'd recommend it to most buyers.
But if you have health needs that require more support, the HipVan may be a better option.
And of course, it doesn't hurt that it has an innovative adaptive cooling fabric to make sure your night-time sleep is sweat-free.
Another cool service they provide is mattress disposal. For a reasonable fee, they'll take your old mattress and dispose it for you, which is very convenient.
And like most mattresses in this list, you can avail of the 100-night risk-free trial to properly test it.
Reviews
Latex is an expensive material, so customers love the mid-range price point despite the premium materials.
However, just like other hybrid mattresses, this one's on the heavier side. Call a friend if you need to air it out or clean the underside of your bed.
Otherwise, expect a long, uninterrupted sleep with this highly-recommended mattress.
PROS
CONS
Excellent motion isolation
Hypoallergenic
Cooling & sweat-free
Mattress disposal service
12-year warranty
Heavy
It took a while for it to arrive because HipVan was moving to a new warehouse but the wait was worth it. We are really enjoying the mattress.  It is the right balance of comfort and support.  Delivery was easy.  Just remember to let HipVan know if you want them to dispose of the old mattress for you. – Devin via HipVan
With a name like Levitate one might imagine floating in the clouds or being suspended in the air. But this is not so. Moderately firm plush top with firm pocketed spring base. Let it settle a week or two after it is unwrapped because it needs time to loosen up. – Julian via HipVan
Serta Pedic Mattress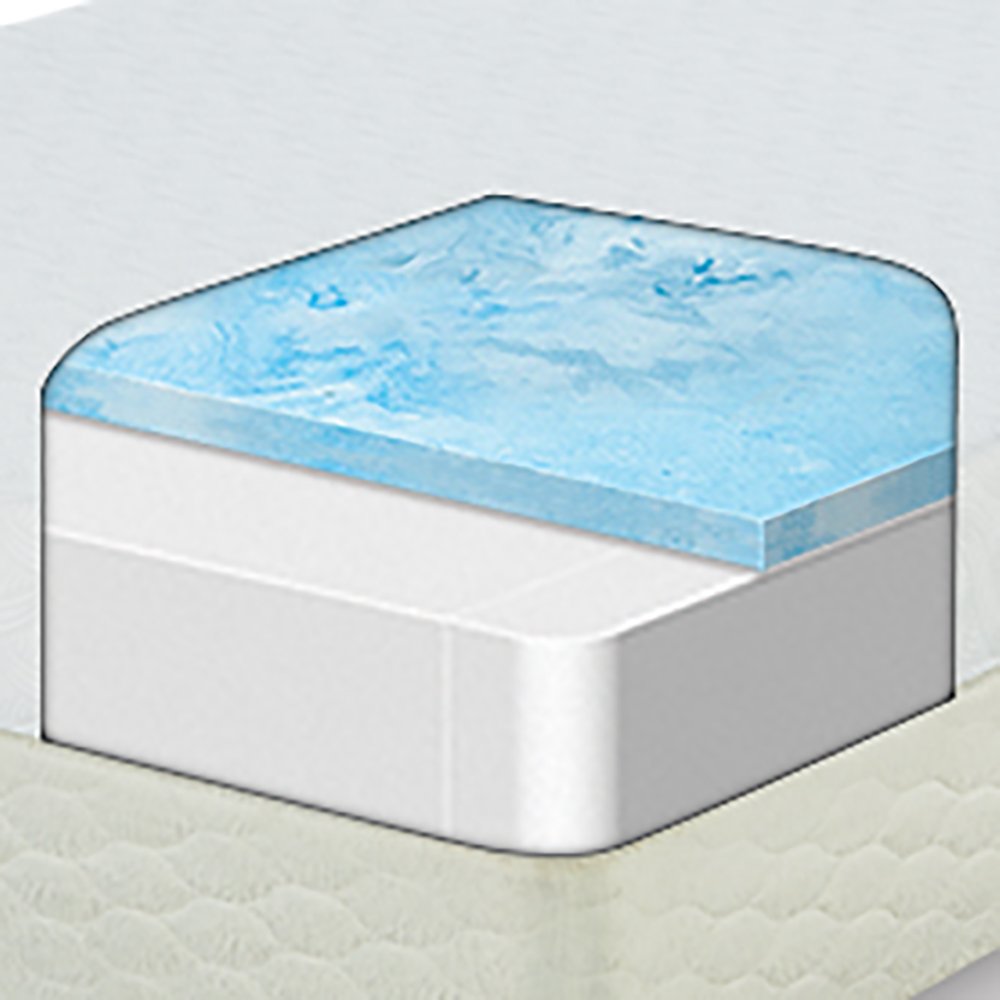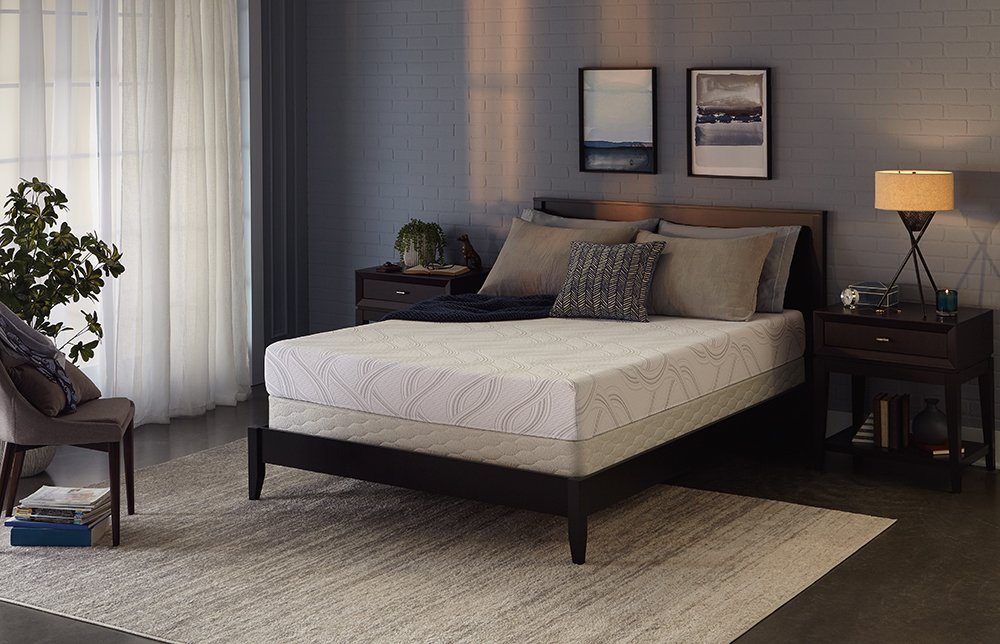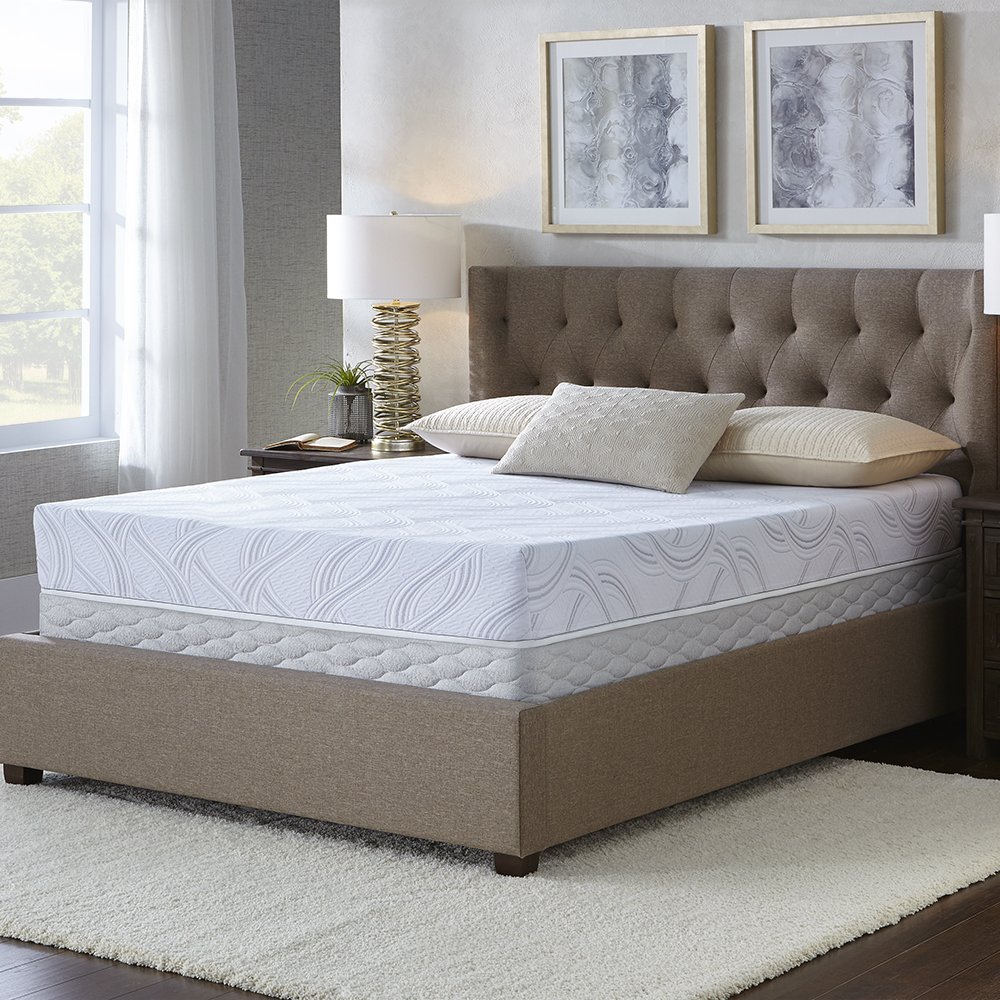 BEST FOR
Perfect, premium mattress for the discerning buyer
PRICE
From $1,388
SHOP
Check Price
WARRANTY
10 Years
MATTRESS SYSTEM
5-Zone Pocket Spring
FIRMNESS LEVEL
8/10
THICKNESS
16cm – 27cm
MATERIAL
Latex, 5-zone pocket spring and foam
WEIGHT
27kg
SPECIAL FEATURES
Options for different firmness levels
Serta 5-Zone Pocket Spring
Line supports varying mattress systems
Smart Foam Guard
Serta Natural Latex from Belgium
DIMENSIONS
US dimensions
CERTIFICATIONS
CertiPUR US-Certified
Serta is a US mattress brand known for their premium mattresses, which means the height of quality and craftsmanship is reflected in the price.
If price is no issue and you're willing to adjust your bedframe for a premium-grade mattress, though, then this one's for you.
The comfort level of the Serta Pedic line varies to suit your preferences, from thickness and firmness to mattress system and additional mattress top.
This is as close as you get to a bespoke mattress, except the sizing of course.
Sertapedic can support up to 90 kg per person and has really good motion isolation to accommodate 2 people comfortably with uninterrupted sleep.
Plus, despite the hybrid mattress system, it's lighter than the other hybrid mattresses in this list.
Its best feature is the 5-zone pocket spring, which creates three specialised contour zones by using heavier gauge coils in specific body areas to distribute adequate support throughout your body.
Reviews
Customers with the Goldilocks syndrome will find the Serta Pedic line of mattresses to be the perfect fit just because there are so many options from firmness to thickness and mattress system.
PROS
CONS
Customisable firmness level
Line supports various mattress systems
Cooling
Lighter than other hybrid mattresses
Hypoallergenic
Great motion isolation
12-year warranty
Uses US dimensions
Not readily available in Singapore
Buying a mattress is stressful. You are looking for that Goldilocks feel where it's "jussst right." Buying a mattress sight unseen, unable to "test drive" it, is even more stressful. I decided to go for it on this one based on the reviews. I was striking out looking for a mattress that was firm but not TOO firm. I had bought one that was too hard and tried to return it after 6 weeks and was stuck with a restock fee and only store credit. A subsequent one, shortly thereafter, was too soft. It felt like I was sinking in mud. This one is PERFECTLY in the middle. It's firm but not like sleeping on the sidewalk. And it gives, just a little, enough to not jam into your shoulder or hips when you sleep on your side. Highly recommend to those looking for a firm mattress with a padded (but not pillow) top that helps cushion. NOTE: For this one, I first lay on it when it arrived OVER the plastic and would recommend the same. That way you can return it if you don't like it. I knew as soon as I lay on the plastic that it was the right one and off it came! – Pablo via Amazon
King Koil Elegance Mattress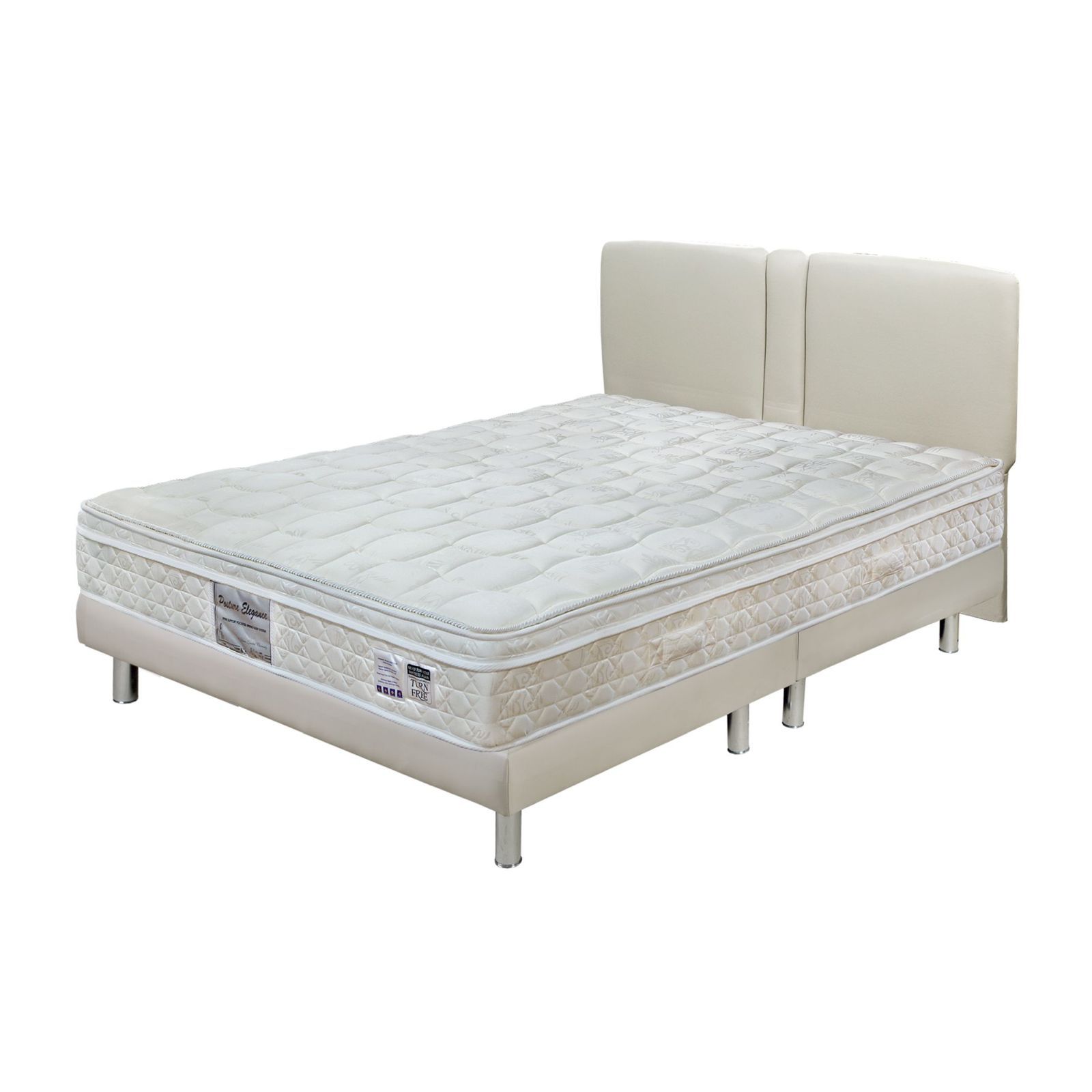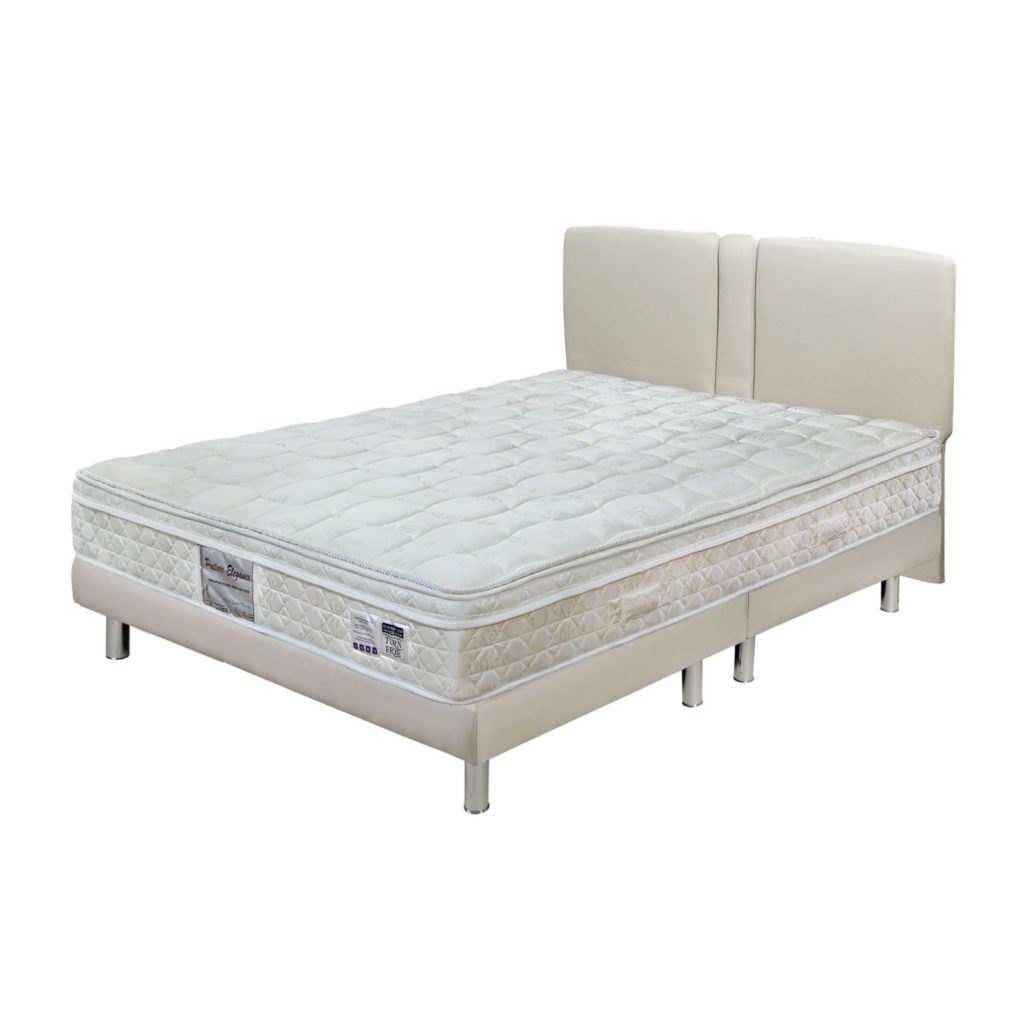 BEST FOR
Hotel-level comfort
PRICE
From $1,389
SHOP
Check Price
WARRANTY
15 Years
MATTRESS SYSTEM
5-Zone Pocket Spring
FIRMNESS LEVEL
9/10
THICKNESS
19.05cm
MATERIAL
High Density Foam, Honeycomb Virgin Mesh (Internal Construction), Damask Fabric Cover (78 Percent Spun Rayon)
WEIGHT
–
SPECIAL FEATURES
Supreme 5 Zone Individual Pocketed Sleep System
Hypoallergenic fabric
DIMENSIONS
Queen: 1524Mm X 1905Mm X 254Mm
King Koil is a well-known brand in Singapore, famous for their high-quality mattresses in the mid-range price point.
They have a lot of different lines of mattresses, but our pick is the Elegance mattress with the Supreme 5 Zone Individual Pocketed Sleep System for the hotel-level comfort it brings without the hefty price tag.
Part of its durability is in the hypoallergenic fabric resistant to bacteria, mould, mildew and fungus.
It's not just good for your back with ample support from the high-quality foam and pocket spring system: you also don't have to worry about rapid degradation of the mattress from dust and particulates.
It is also readily available in shops across Singapore, so you definitely won't have trouble testing it in-store before parting with your money.
Reviews
With a firmness level of 9/10, some people find it too firm. It's also thin compared to other mattresses, but it can easily handle users on the heavier side because of its outstanding support.
PROS
CONS

Good motion isolation

Easy to find and purchase
Hotel-level comfort
Hypoallergenic
Durable
15-year warranty

9/10 may be too firm for some
Thinner than most mattresses in the list
Woosa Mattress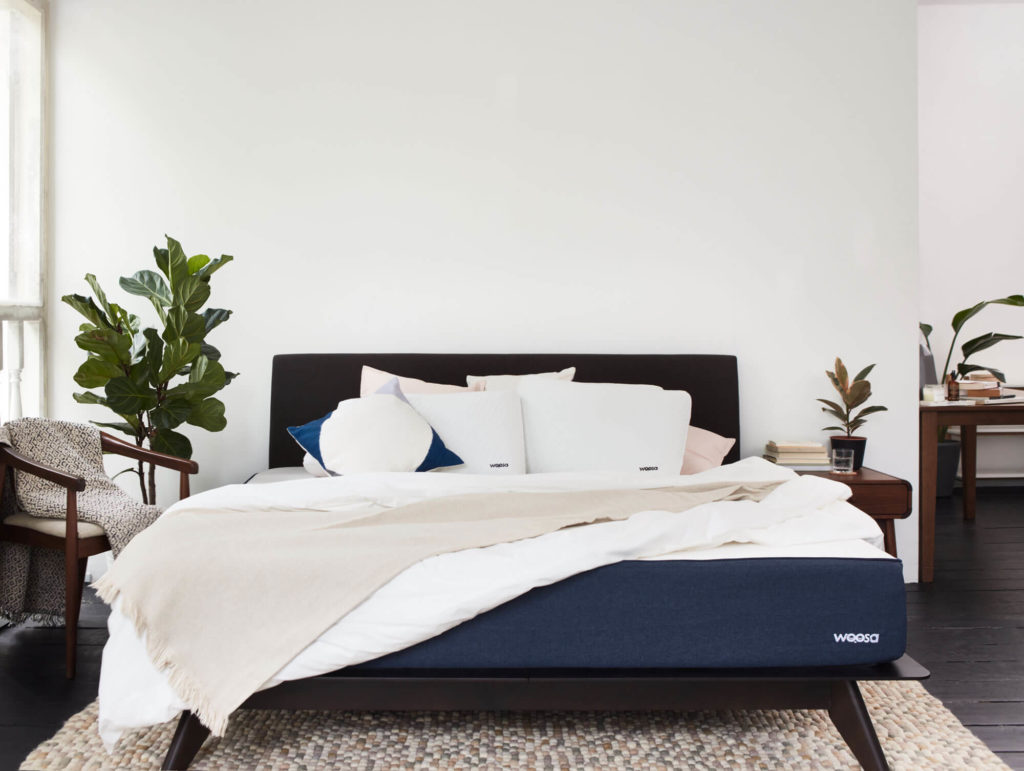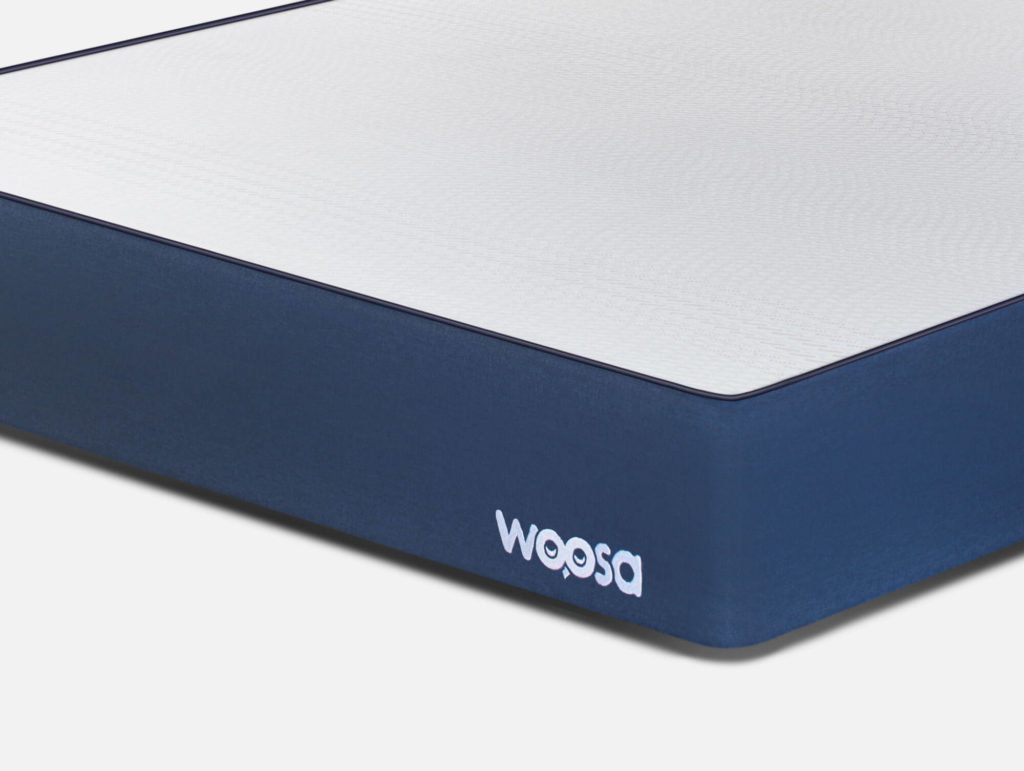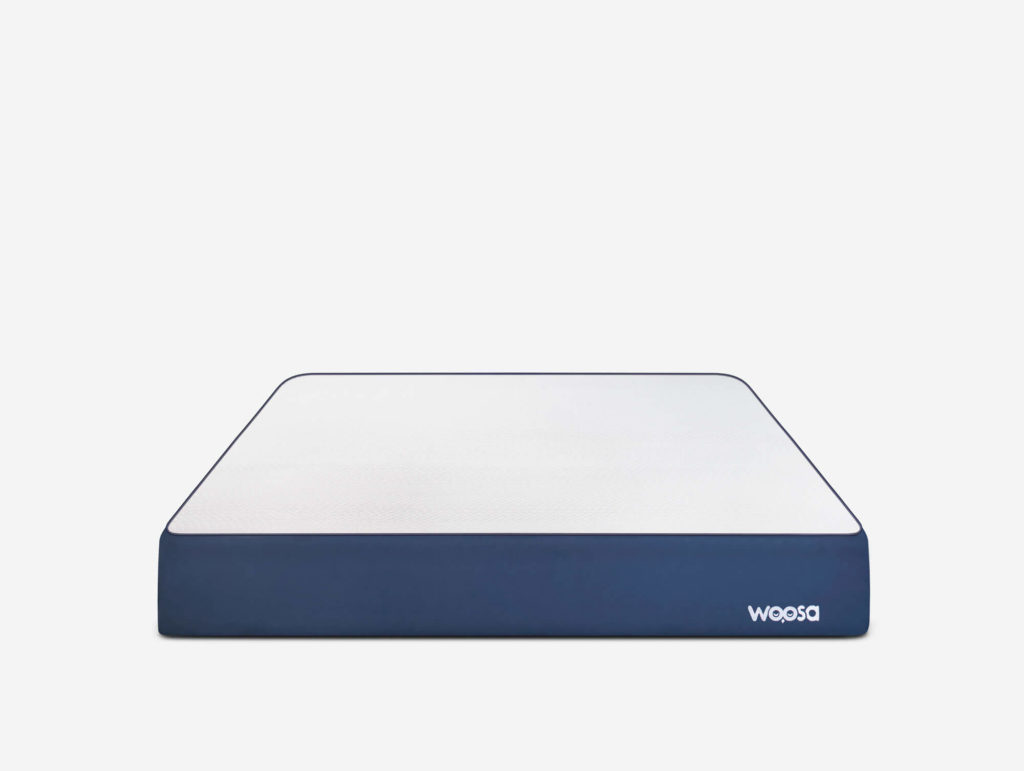 BEST FOR
Excellent comfort for all sleeping positions
PRICE
From $1,199
SHOP
Get it on Lazada
WARRANTY
10 Years
MATTRESS SYSTEM
Hybrid
FIRMNESS LEVEL
7/10
THICKNESS
25cm
MATERIAL
Polyester blend fabric, 4.5cm Belgian latex foam, 4.5cm Belgian memory foam, 4.5cm inches High Resiliency (HR) foam, 11cm inches High Density (HD) Polyurethane foam
WEIGHT
–
SPECIAL FEATURES
Pressure Relieving
Temperature Regulation
Hypoallergenic Latex
Memory Foam for Versatile and Superior Support
DIMENSIONS
Single: 91cm x 190cm x 25cm
Super Single: 107cm x 190cm x 25cm
Queen: 152cm x 190cm x 25cm
King: 183cm x 190cm x 25cm
PROMOTION
100 Nights Free Trial
Woosa is a popular choice in Singapore because every component has been meticulously sourced and tested in their mattresses. This produces a superior mattress that serves a wide range of needs and preferences.
It's 100% made in Belgium but has also been rigorously tested in Singapore. It has a total of four layers wrapped up in a breathable polyester-blended cover, which is perfect for Singapore weather.
The Memory Foam support layer makes this comfortable for all sleeping positions and excellent motion absorption. The high-resiliency foam transition layer provides additional support.
Meanwhile, the hypoallergenic latex foam increases user comfort while also spreading support and tension across the mattress for the right amount of firmness.
Finally, the high-density foam foundation layer gives this mattress extra durability.
Woosa offers free standard delivery in Singapore with the possibility of next day delivery, so you won't have to wait long for the mattress of your dreams.
Reviews
For the price, you get all the fancy trimmings and an excellent high-performing product.
It may be harder to part with your money for this price, even owners of the mattress agree, but their 100-night free trial should be enough to help you make an informed decision.
PROS
CONS
Hypoallergenic
Great motion absorption
Pressure-relieving features
Comfortable for all sleeping positions
Excellent heat dissipation and moisture wicking properties
100 Nights Free Trial
Free delivery
10-year warranty
Pricey
Dropped by their showroom to try out the mattress, came out getting one immediately after sleeping on it. My body just basically contour to the mattress and it feels so good! Thanks woosa for the awesome product! – Jayden via Facebook
Been using for almost 6 months! i would say the bed is really comfy, and is not shakey when u flip to ur sides etc. overall very satisfied! (: – Madeline via Facebook
Premium Mattresses
European Bedding
BEST FOR
Eco-friendly and 100% Natural Organic Materials
PRICE
From $3,488
SHOP
https://www.europeanbedding.sg/pages/mattresses
WARRANTY
10 years
MATTRESS SYSTEM
100% Natural Organic Latex
FIRMNESS LEVEL
Firm, Medium & Soft. Dual firmness possible within a King Size mattress
THICKNESS
19, 24 and 31cm
MATERIAL
100% natural organic latex
WEIGHT
—
SPECIAL FEATURES

100 nights free trial

Free delivery and disposal

Every mattress comes with a removable and dry-cleanable bamboo cover with organic cotton padding.

Possibility to customize the mattresses to any size or shape

DIMENSIONS
SG Single, SG Super Single, SG Queen, SG King
EU Single, EU Queen, EU King, EU Super King
European Bedding is your one-stop bedding store, focusing on natural organic latex mattresses, adjustable slatted bed bases and accessories (pillows & bedsheets), all made of natural and sustainable materials.
They provide a customizable sleeping system whereby bed base, mattress and pillow work together to provide excellent back support for all ages, builds, sleeping positions and personal preference.
With the 100 nights free trial, European Bedding guarantees giving you a good night's sleep. Stop by their cozy showroom and let the sleep consultants do their magic!
Reviews
PROS
CONS

The Heveya bedding product range offers 100% natural organic latex mattresses and pillows and Bamboo Lyocell bed sheets.

Latex mattresses are designed with 7 comfort zones for maximum body support and comfort for perfect spinal alignment.

The latex comes from sustainable latex plantations and is free of pesticides and chemicals.

Their products are highly recommended for people with allergies and sensitivities as everything is naturally anti-mould, anti-dust mite and anti-bacterial.

A latex mattress has the longest lifespan. The durability is much higher compared to a spring or a memory foam mattress.


Expensive
Best mattress, EVER ! Your investment will go a long way for quality sleeps and NO MORE backaches! – Review from Mai via the company's website
Slumberland Tempstart Mattress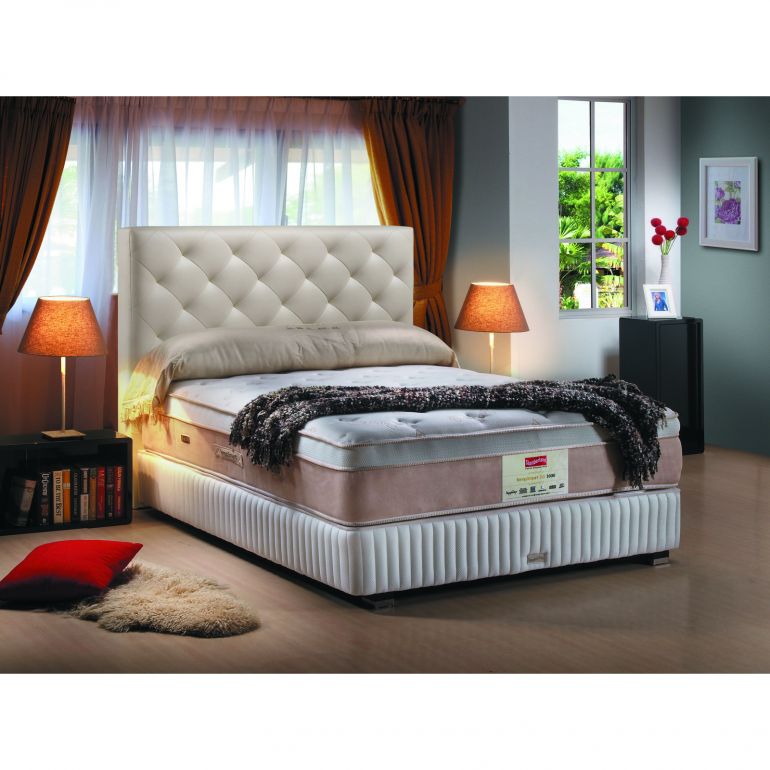 BEST FOR
Upscale customers
PRICE
From $3,280
SHOP
Check Price
WARRANTY
15 Years
MATTRESS SYSTEM
Pocketed Spring
FIRMNESS LEVEL
9/10
THICKNESS
36cm
MATERIAL
Euro Top Border Enhanced Air Ventilation, Latex, High Resilient Convoluted Pu Foam, Carbon Steel Wire Pocket Spring
WEIGHT
63kg
SPECIAL FEATURES
Hypoallergenic Latex for Pressure Relief
Tempsmart Knitted Ticking
Wool Absorb Humidity and Regulate Moisture
NASA Inspired Micro Temperature Control
DIMENSIONS
Queen: 1570Mm X 400Mm X 1950Mm
This is the definition of premium. With Slumberland Tempstart Mattress, no expense is spared for the best and toughest materials to ensure longevity and high performance.
With NASA-inspired micro temperature control, users are guaranteed comfortable and cool conditions for excellent sleep.
The well-ventilated and soft mattress top along with the pocket spring system and highly-resilient PU foam provide unparalleled comfort, support, and uninterrupted sleep.
This is the thickest and heaviest mattress of the bunch too… but then again, you probably have help or workers at home if you are spending this much on a mattress.
Reviews
As always, when a mattress is packed with a hybrid system and high-quality materials, it tends to get a little unwieldy. Plus, the price point is a huge deterrent for some customers. 
That said, owners agree that quality- and comfort-wise, they can offer no complaints.
PROS
CONS
Excellent motion isolation
Excellent lumbar support
Thick with superior comfort
Hypoallergenic
Durable
Temperature control
15-year warranty
Heavy
Expensive
Nice and firm. Excellent for those who looking at long lasting comfort. 15 years – Shah via Courts
Simmons Mattress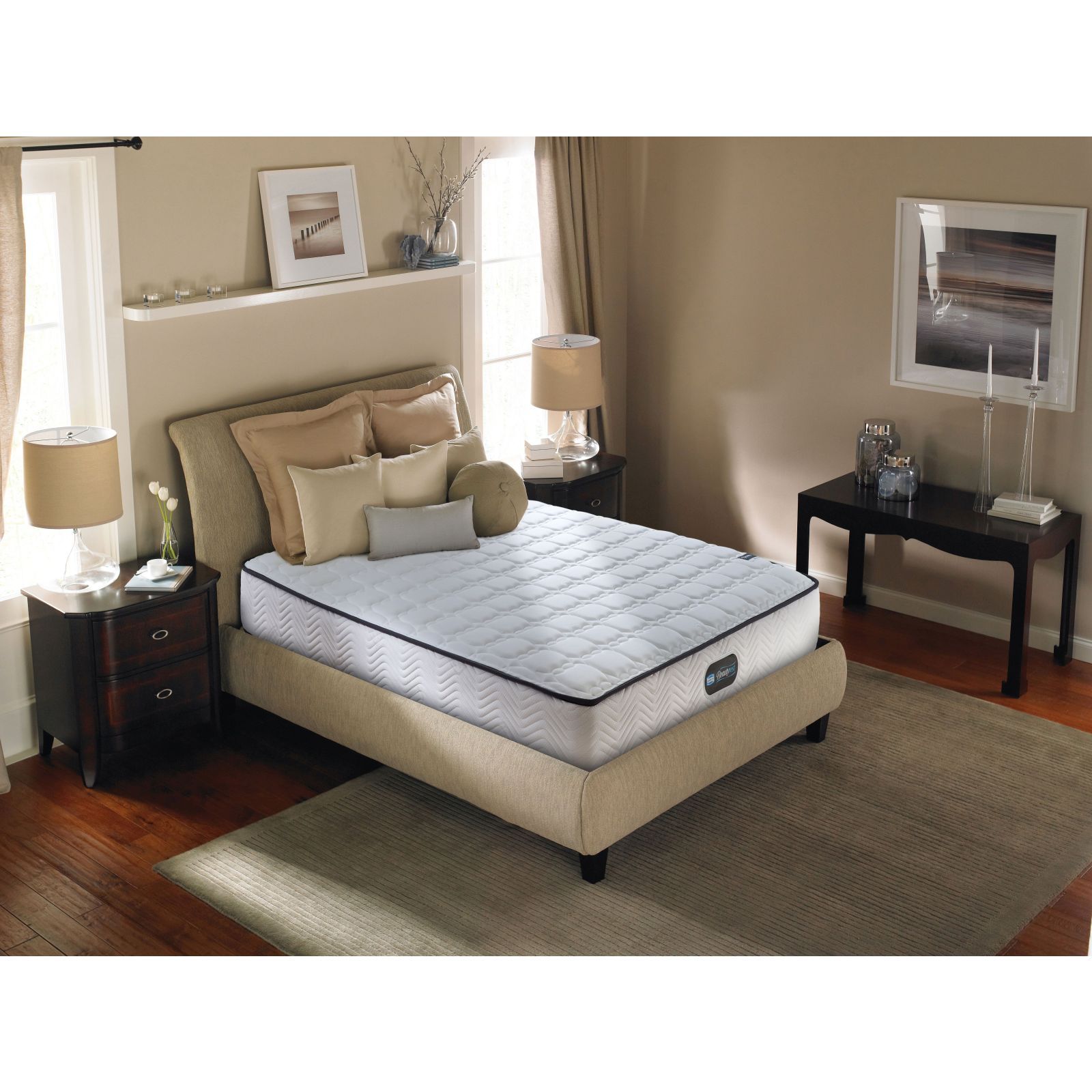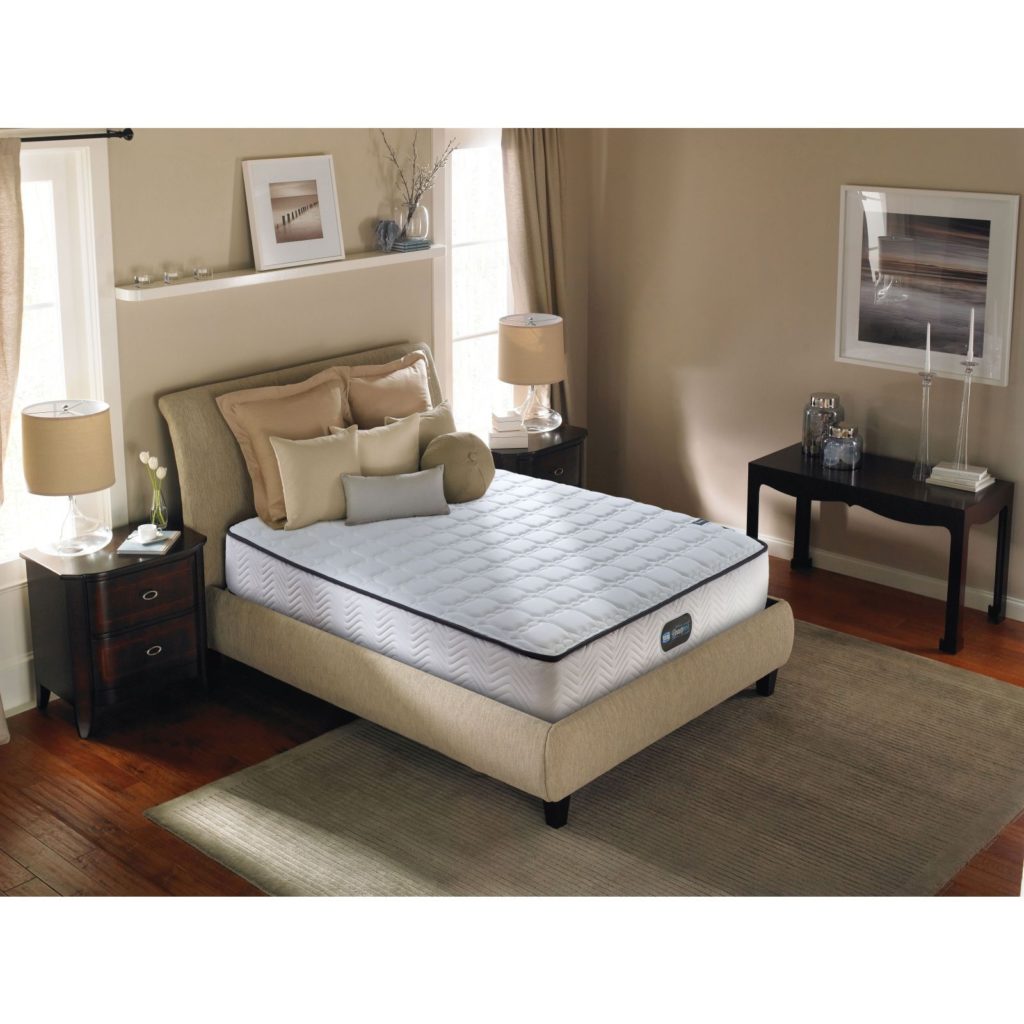 | | |
| --- | --- |
| BEST FOR | 5-star hotels |
| PRICE | From $3,847 |
| SHOP | Check Price |
| WARRANTY | 10 Years |
| MATTRESS SYSTEM | Pocketed Spring |
| FIRMNESS LEVEL | 5/10 |
| THICKNESS | 24cm |
| MATERIAL | Biorytmic Fabric |
Simmons has a century of experience in producing a great mattress for the best night's sleep. You can see it in this 5-star-hotel-approved mattress, used in hotels from Marina Bay Sands to The Ritz Carlton.
It can comfortably sleep 2, even 3 (depending on the size), because of its superior motion isolation from the advanced Pocketed Coil mattress system.
Combined with their luxurious mattress top, you get the perfect marriage of firmness and plush comfort.
So, if you have the budget for it, why not transform your master bedroom into a luxurious 5-star stay with this dreamy mattress?
Reviews
With premium materials and well-developed structure for maximum comfort, this is definitely what you'll envision when you talk about beauty rest. As you might expect from so premium a mattress, owners only have praise for it.
PROS
CONS
5-star-hotel approved
Excellent Support
Durable
Luxurious mattress
Superior motion isolation
10-year warranty
Expensive
Sealy Posturepedic Enhance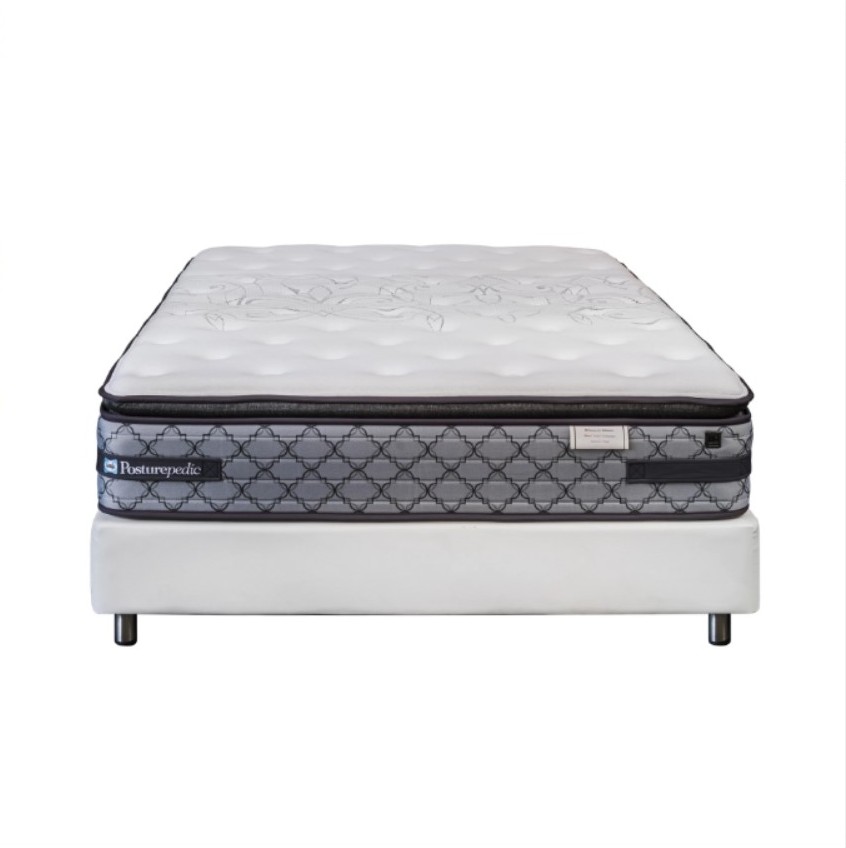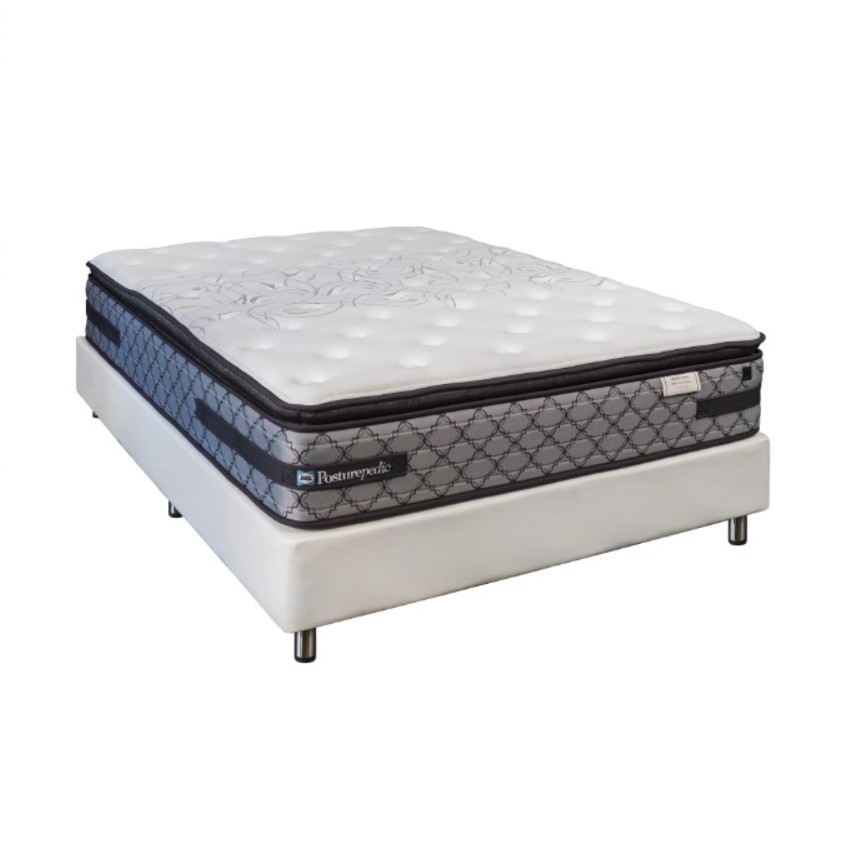 BEST FOR
Exclusive to Presidential Suite and Executive Suite
PRICE
From $4,369
SHOP
Check Price
WARRANTY
10 Years
MATTRESS SYSTEM
Hybrid
FIRMNESS LEVEL
–
THICKNESS
33cm
MATERIAL
SmarTex® fabric, layers of premium foams
WEIGHT
–
SPECIAL FEATURES
SRX® Titanium Coil
Unicases XT® Edge Support
ComfortCore® Premium
SmarTex® Fabric
LiftRight™ Wrap Handles
Spacer Gusset
DIMENSIONS
King: 1830mm x 1900mm
Queen: 1520mm x 1900mm
Super Single: 1070mm x 1900mm
Single: 910mm x 1900mm
The Sealy Posturepedic® Enhance is part of their hotel collection. This contemporary, premium mattress is exclusive to Presidential Suites and Executive Suites in hotels, so you know the high bar it sets for comfort, quality and support.
Its luxurious feel is crafted to cater to different preferences and the tastes of people who usually stay in five or six-star hotels.
The mattress system of this upscale mattress uses heavy duty titanium coils arranged in alternating columns for maximum stability.
Meanwhile, the Unicased Edge Support locks into the support system for maximum motion absorption. This keeps the bed surface stable and reduces motion transfer for uninterrupted, blissful sleep.
Reviews
Since we're in the 5-star hotel territory, the quality is beyond reproach. The only downside, which is a big one, is the hefty price tag.
PROS
CONS
5-star-hotel mattress (Presidential Suite and Executive Suite)
Breathable fabric
Superior back and hip support
Wrap handles for moving the mattress
10-year warranty
Expensive
Tempur Cloud with CoolTouch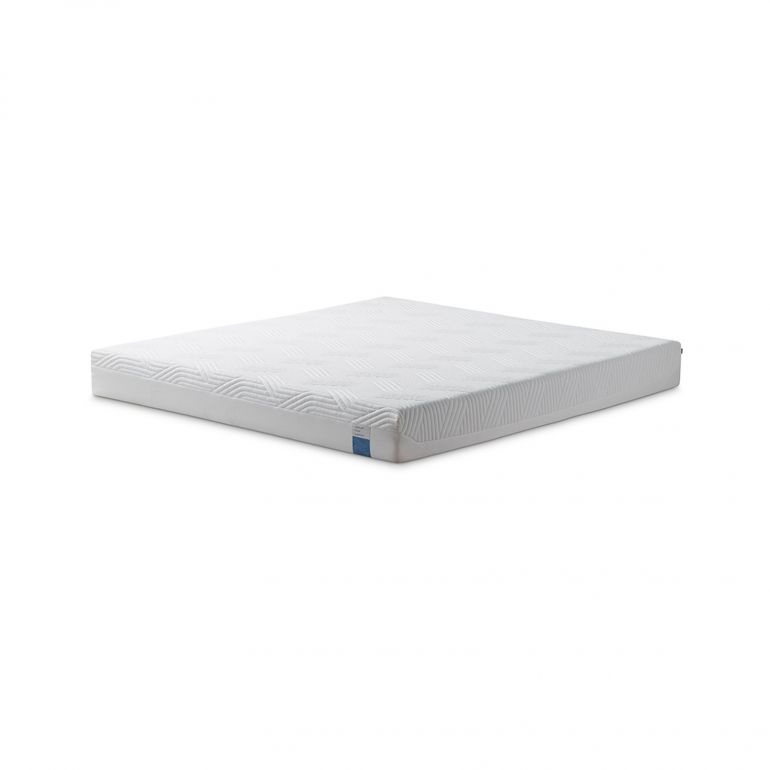 | | |
| --- | --- |
| BEST FOR | Superior sleep that's astronaut-approved |
| PRICE | From $5,999 |
| SHOP | Check Price |
| WARRANTY | 10 Years |
| MATTRESS SYSTEM | Memory Foam |
| FIRMNESS LEVEL | 6/10 |
| THICKNESS | – |
| MATERIAL | Memory Foam |
The Tempur Mattress was developed for space missions, which means you get a highly-engineered mattress fit for an astronaut.
Granted, sleeping in space is a whole 'nother experience compared to us earth-bound citizens, but the brilliant minds behind the original Tempur can tune the mattress to suit sleeping conditions in land.
To choose the perfect Tempur mattress for your own comfort, you can choose from the Hybrid, Original, Cloud or Sensation line.
The Tempur Cloud mattress can comfortably support any sleeping position because of the top-notch memory foam.
It's like sleeping on a cloud! But with better support.
Reviews
Being an astronaut-approved mattress is a great talking point by itself, and the level of comfort is certainly high.
However, it's up to you if you're willing to shell out thousands of bucks for this.
PROS
CONS
Astronaut-approved
Excellent workmanship
10-year warranty
Expensive
Zees Cloud9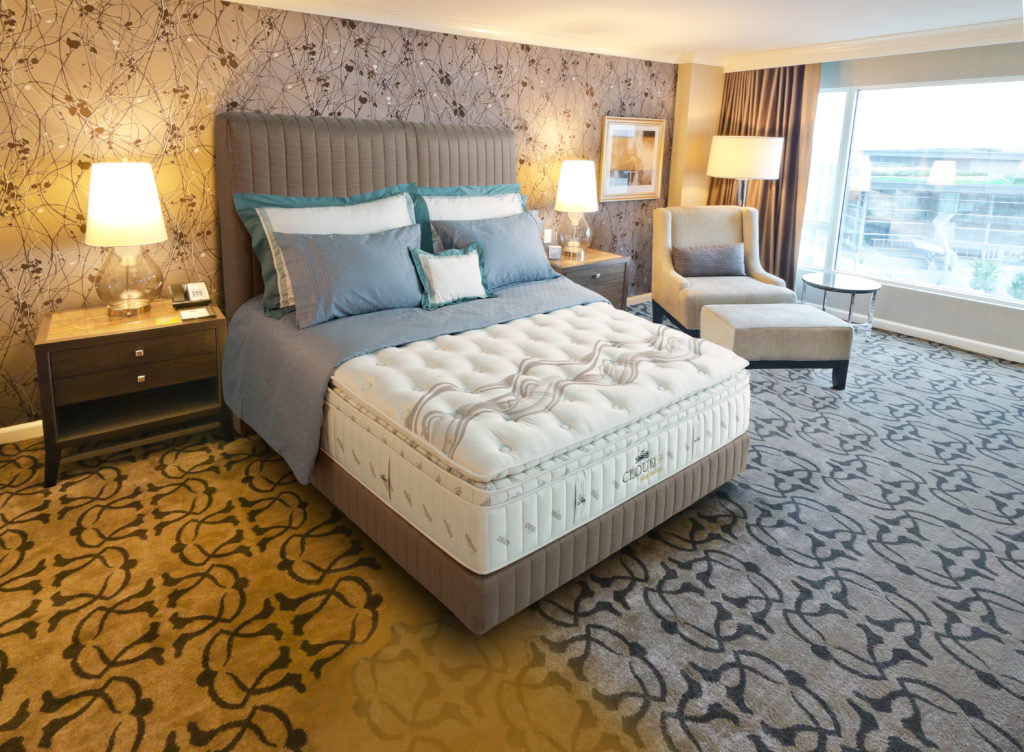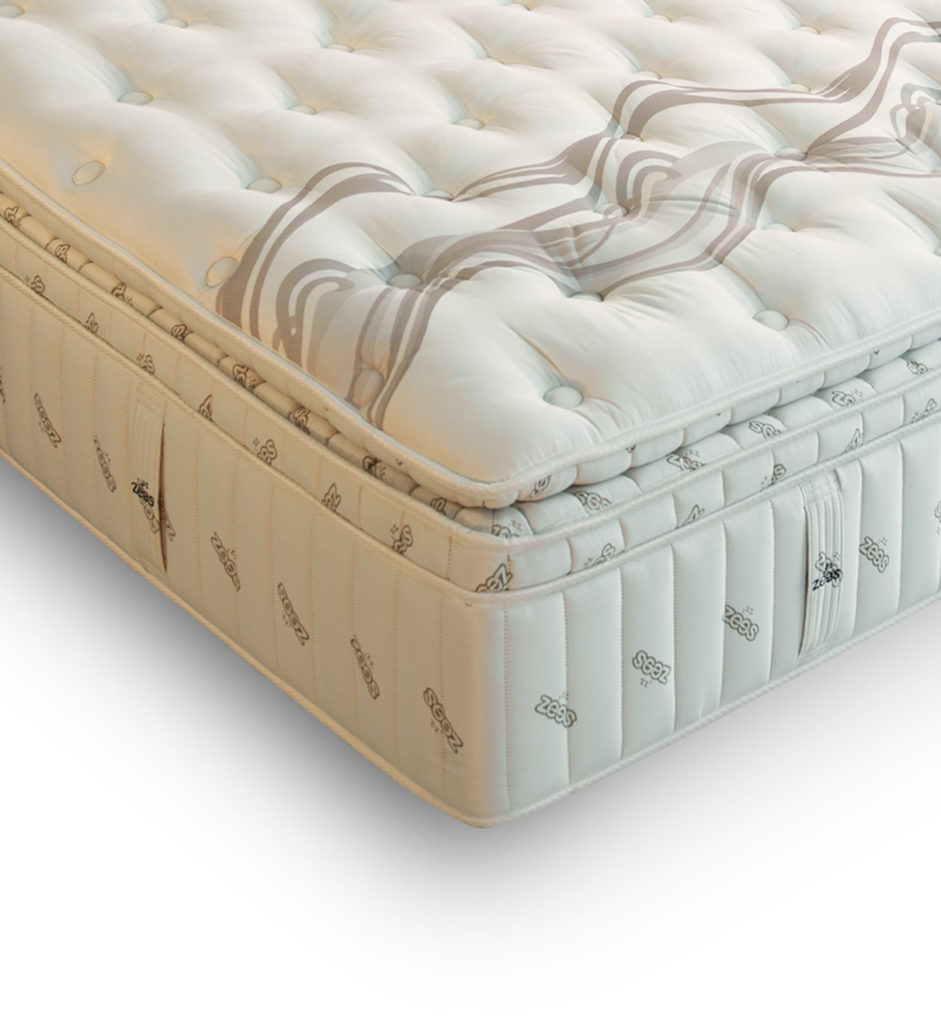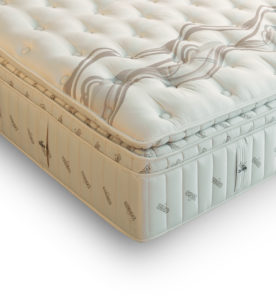 BEST FOR

Ultra luxurious independent pocketed spring mattress. Special select for executive suites

PRICE

From $2,288.00

SHOP

WARRANTY

10 year warranty

MATTRESS SYSTEM

Independent pocketed spring system

FIRMNESS LEVEL

Medium firm

THICKNESS

Height 39.5cm (15.6″)

MATERIAL

Bekaert Deslee luxurious cashmere jacquard ticking (Fire Retardant compliance BS7177)
Pillow Top consisting a memory foam and convoluted foam layer
Euro Top consisting 2 layers of high density form
Support Layer consisting of high density padding

SPECIAL FEATURES

3-zone independent pockets spring 250coil/m2 using high carbon that is both durable and light weight, high density foam encasement, non skid bottom layer, non-flip technology, fire retardant treated yarn, non resin hypoallergenic fiber, anti dust mites

DIMENSIONS

Single: 35.8 inch x 74.8 inch x 15.6 inch

Super Single: 42.1 inch x 74.8 inch x 15.6 inch

Queen: 59.8 inch x 74.8 inch x 15.6 inch

King: 72.0 inch x 74.8 inch x 15.6 inch

European King: 78.7 inch x 78.7 inch x 15.6 inch
The #1 Hoteliers Special Select for ultra-luxurious spring mattress category is bagged by Cloud 9 made by Zees. This mattress is the perfect balance of luxury and comfort reserved for luxury hotels and resorts. 
If you're looking to splurge, make it count. Pick the best mattress on the market that's worth its price. Might as well go all-in with Cloud 9. 
Just to spell out how luxurious this mattress actually is check out some of its features: cashmere jacquard ticking, Euro top with high density foam and padding and  Zees Dual Comfort 3-zone independent pocketed spring system. 
Reviews
When it comes to premium mattresses, Cloud 9 really tops the list and hoteliers agree with that too. However that level of Gold standard comes with a price. Literally. This mattress is undeniably expensive. But when comfort and good-sleep is on the line customers see that as value for money. 
PROS

CONS

Air Cool Knitted Fabric

10 Year Warranty

Ventilated Layer

Zoning Spring System

High Durability

Fire Retardant

Expensive
"I am enjoying the absolutely plush comfort from this mattress! My back feels relaxed and supported at the same time. Thank you Cloud9 for giving me a good night sleep and many more nights to come. This is indeed very value-for-money." Nurul via zees.sg
Dreamstar Mattress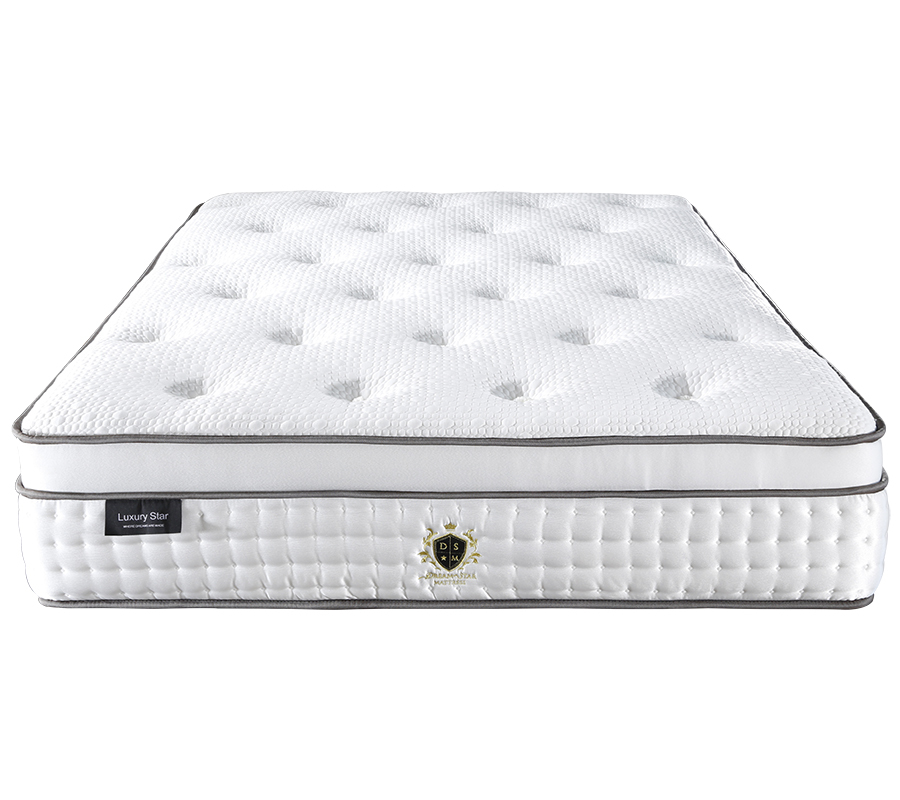 BEST FOR

Luxury mattress

PRICE

Starts at $1,988

SHOP

WARRANTY

10 Years

MATTRESS SYSTEM

Individual pocket spring

individual nano pocket spring

100% natural latex

FIRMNESS LEVEL

7/10

THICKNESS

36cm

MATERIAL

Ice Cool Knitted Fabric, Euro Top Tufted Design, Nano Pocket Spring

WEIGHT

 

SPECIAL FEATURES

Neck back support, cooling toppers, dust mite resistant individual pocket spring

DIMENSION

190x 183x 36 | 190x 153x 36
Dreamstar Mattress takes pride in its high quality mattresses made from premium materials. They make sure that each product can rest on a surface floor, slatted frame, a box spring, and a flat frame. Thus, you are ensured that when you buy their foam, you can place it anywhere in your bedroom.
It is a CertiPUR-US certified foam; so, you can guarantee its quality. What makes it different from its competitors is that it has a comfort neck back support, best cooling toppers, and it is dust mite resistant. Further, it has a 10 year warranty which shows how durable the material used in the foam. 
You can choose from among the options provided in their site. There are luxury mattress, premium, comfort, perfect, and sweet mattresses. For the last category, it comes with a vacuum packaging. 
Reviews
Dreamstar has been the choice of many when it comes to mattresses. Well, aside from the comfort that it provides, it has extra features which makes a goodnight sleep. 
PROS

CONS

Hypoallergenic

Premium, certified materials

Excellent motion isolation

Absorbs excess heat for a cool night's sleep.

OEKO TEX® certified materials

US Certi-Pur certification foam

Turn free

7-zone individual pocketed spring

Durable

10 Year Warranty + Free Delivery

Heavy
MATTRESS CLEANING & MAINTENANCE
There's one final thing we should note for those seeking the best mattress in Singapore.
Although mattresses have warranties, that usually doesn't cover the usual wear and tear from use.
So, it's your responsibility to keep your mattress clean to extend its life. Here are a few tips to keep your mattress in tip-top shape:
Change your sheets once or twice a month.
Wash the mattress cover, if it is removable, every quarter to refresh it.
While the mattress cover is drying or as you are changing the sheets, air out your mattress to let it breathe and dry out any moisture, which can be the breeding ground of bacteria.
Vacuum your mattress to remove dust and particulates once a month. You can apply a thin layer of baking soda for a few minutes before vacuuming to remove smells and freshen it up.
Don't eat or drink while in bed. You're just inviting trouble.
And that's it! Happy shopping and we hope you find the perfect mattress for your home here.
Oh, and if you need further help with your furnishings or decor, give our list of the top interior designers in Singapore a try. They can help you get the perfect bedspreads and drapery to go with your new mattress!