How to Choose a Computer Chair
Having trouble picking out the best computer chair for your home office? Don't fret because today's post will help you narrow down the choices according to your needs and lifestyle.
We're going to look at what makes an office chair suitable for sitting on for the average workday. We also provide tips and practical advice to come up with a shortlist of the best options.
Look for sufficient lumbar support.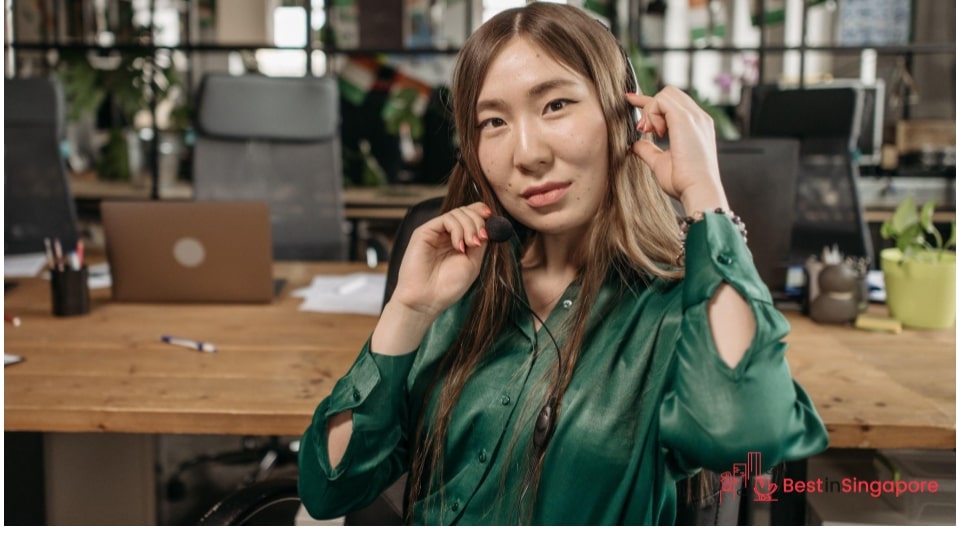 Sure, back massages are easy enough to get. But if you have to get your pain massaged away because of a bad chair, you might want to reconsider your priorities.
In a previous post pitching gaming chairs against office chairs, lumbar support was one of the main comparisons. So if you want to avoid back pain caused by hours of sitting in front of your computer, put this on top of your checklist.
An ergonomic chair is worth it, especially for people who might need specific size and weight accommodations while sitting down. If you find a computer chair that meets your dimensions, consider getting it (or a similar model).
Check the adjustability features.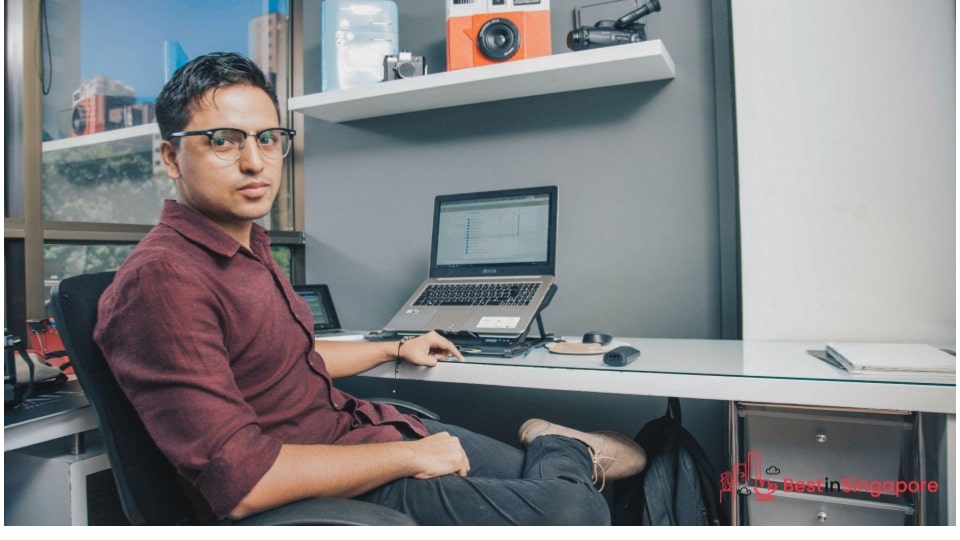 Photo by Apunto Group Agencia de publicidad from Pexels
One of the most attractive features of gaming chairs is the level of adjustability they offer. 
Their headrest and armrests can be adjusted or detached. Most models can even tilt back sufficiently if the user wants to take a break from work and snooze for a bit.
Consider your work needs, including how you take breaks, your posture, and how you move about. And some days, you might not feel the need for a computer chair at all and might want to consider a standing desk instead. 
Consider the width and depth.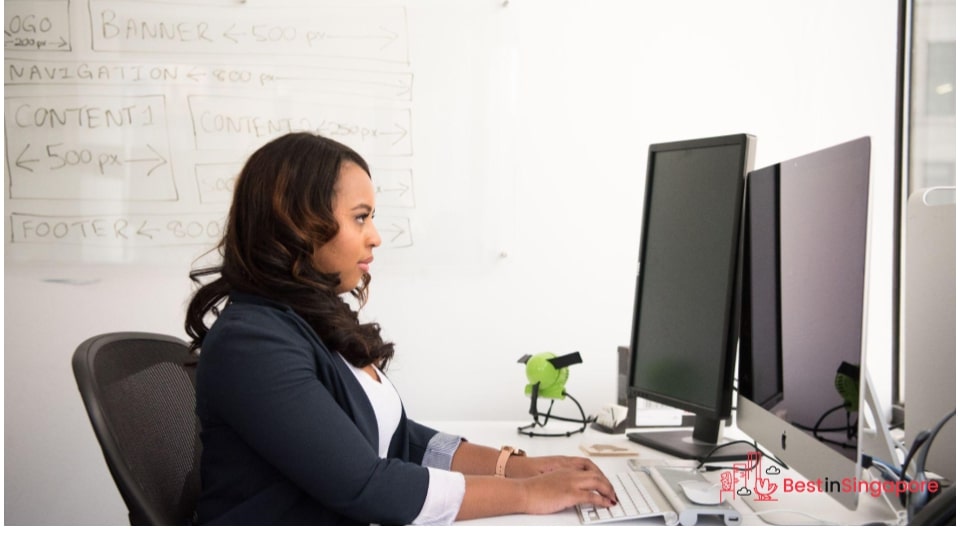 The best office spaces in Singapore have chairs that can accommodate any type of user size, weight, and height. They believe that one size doesn't fit all and customisation is also important.
Since you're likely the only one to use your home office, you can narrow down the selection to something you're truly comfortable using. The same applies to when you need a computer table whose dimensions are in accordance with yours.
So it's a good idea to test a computer chair first before buying it. If a few minutes of sitting on it gives you discomfort, what more hours of use?
Investigate the materials used.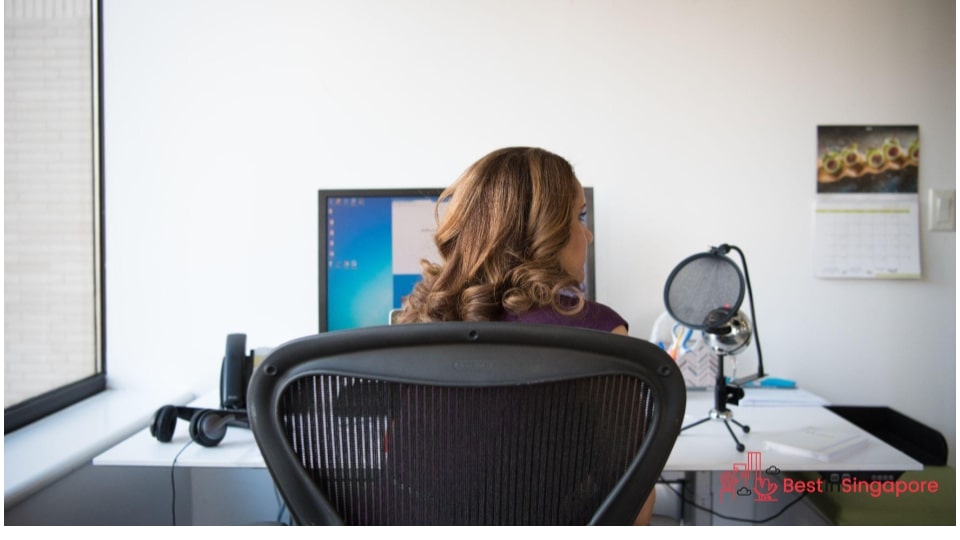 Mesh is the most practical material for the backrest of a computer chair because it allows air to pass through. This can help prevent sweaty backs and napes (and smelly backrests!).
But if you're meeting clients at your home office, you might want material that looks more professional and sophisticated. Consider those with leather (or faux versions) upholstery, contrast stitching, and embroidered headrests to personalise your computer chair.
Of course, comfort should be a priority so check how the materials make you feel. Luckily, a lot of office furniture shops in Singapore stock computer chairs that use memory foam on seats and headrests!