How to Choose an Electric Scooter
Been wanting to get your own electric scooter but don't know where to start? Consider yourself lucky because this post will give you tips and tricks on how to choose an electric scooter!
So get ready to improve your mode of transport in an eco-friendly way.
But first, let's discuss the different factors that can help you decide which model and type to pick.
(Please note that this post was written with stand-up electric scooters in mind.)
Consider your lifestyle, location, and routes.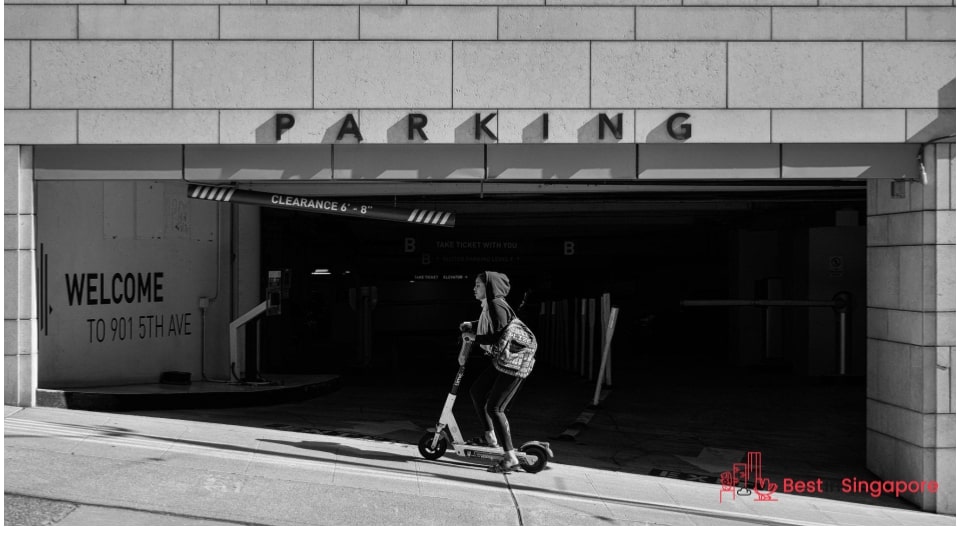 Do you intend to use your electric scooter for delivery driver jobs or courier runs? If so, what are the usual routes you'll be taking?
Not all e-scooter models can handle rough terrain or sloping streets. Sidewalks that are uneven and roads riddled with potholes could wreak havoc on the wheels and parts of an electric scooter that's not built for riding on them.
And it might be doubly hard if you're a student or office-goer who has a backpack stuffed with a laptop, books, and files. The added weight could cause an unstable centre of gravity and lead to accidents.
Consider all these so you can choose a model based on wheel size, your usual landscape, and the total weight the unit can carry.
Research battery life, speed, and weight capacity.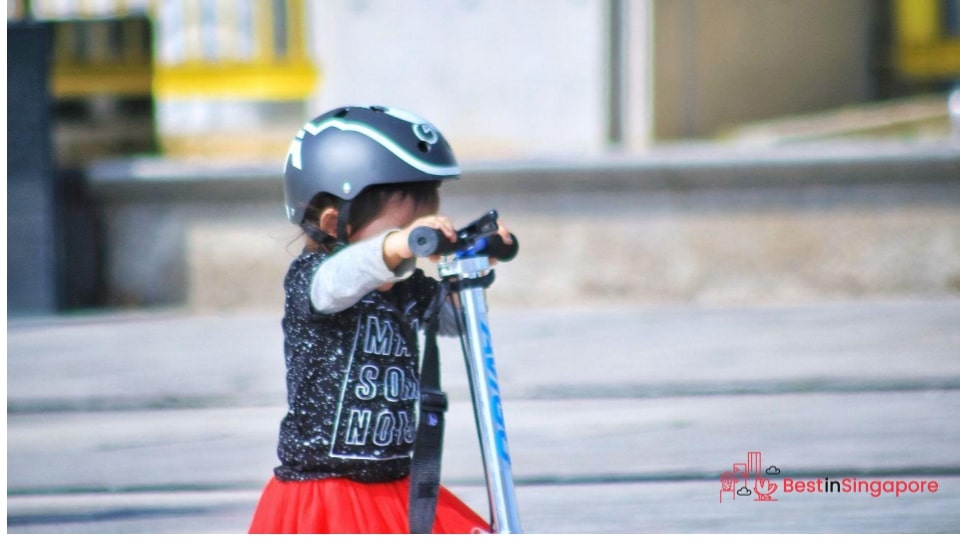 In a previous post about electric scooter care, we discussed how to look after your e-scooter's various parts and functionalities. After all, it's an investment that needs proper care and maintenance so it doesn't break down unexpectedly. 
There's also a section there that discusses the importance of charging the battery before storage because a drained battery can affect its performance. So if you intend to travel long distances a lot on your e-scooter, you'll need a unit that runs on at least 12 hours of battery life at an average speed of 20 mph.
Of course, consider its weight in accordance with your size, as well. E-scooters aren't the same as electric motorcycles that can accommodate a variety of people's weights and sizes because their centre of gravity is different.
Factor in portability and safety features.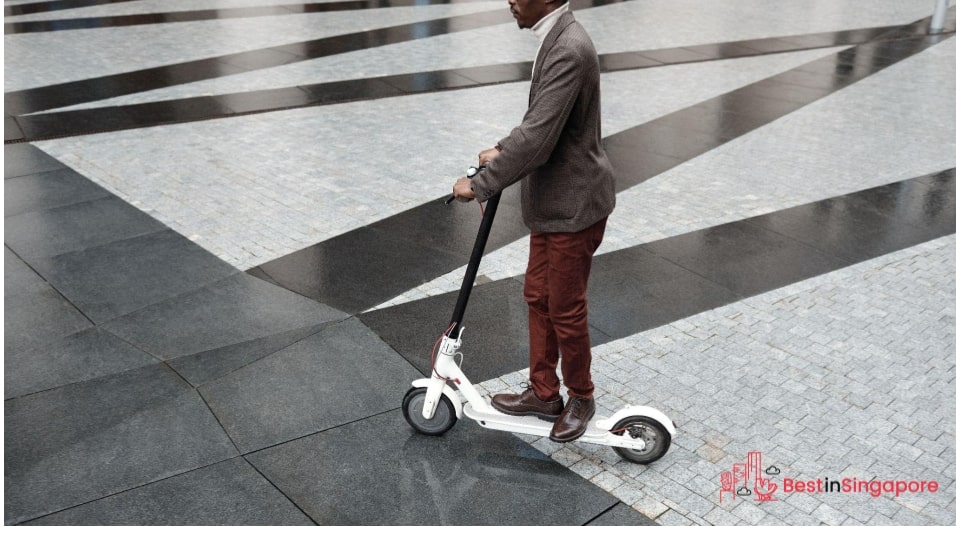 Photo by Theo Decker from Pexels
The best e-scooters in Singapore have safety features that ensure a safe and smooth ride at all times. But it's a good idea to see if the brakes are activated by the push of a button, or if they work with pull-and-release levers so you can gauge how comfy you'll be using them.
Investigate the tires' traction and grip to see if they can handle different types of surfaces, as well. Look for sturdy indicators and lights so you can ride safely on the road (with the proper helmet and gear, of course).
There are also models that can allow you to upgrade with additional features that can make your riding more secure and worry-free. And in the same manner that you would choose a folding bike, portability and ease of use is a plus. 
Compute your budget.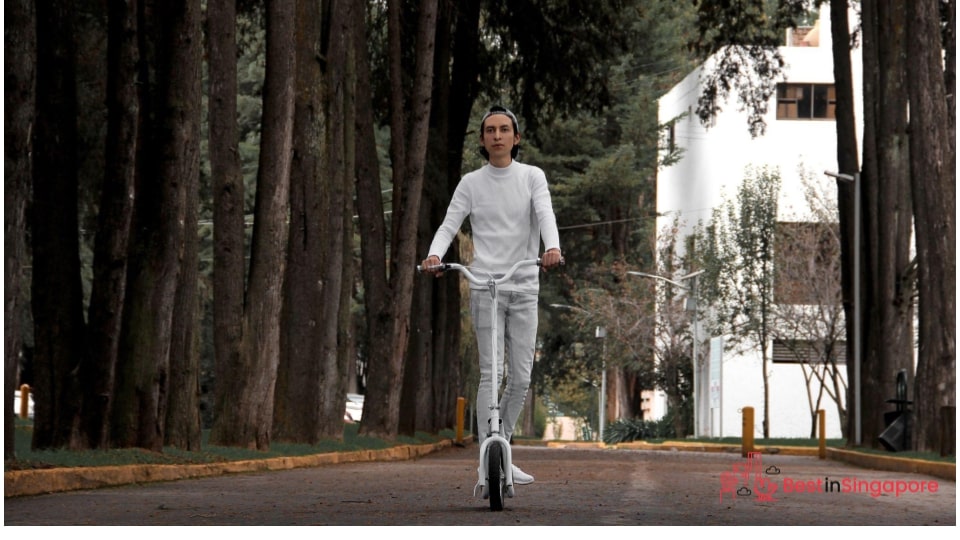 Unfortunately, an electric scooter isn't as easily affordable as a kick scooter. The ease of use and convenience is something you're going to have to pay for.
Just like electric bikes, there's a range of prices for different models, types, and features. Canvassing for the perfect e-scooter that meets all your requirements will take time and effort, but it's worth it for your safety and convenience's sake.
And with so many factors to consider including your lifestyle, weight, and terrain, it might be a good idea to widen your mode of transport to include bicycles and motorbikes.