Why does Singapore have natural disasters so rarely?
In a previous guide, we discussed how to deal with the heat in Singapore by using practical methods. It could get so hot in the country that heat waves and droughts are entirely possible.
But other than that, why does Singapore have natural disasters so rarely?
Let's take a look at several reasons provided by today's post.
Its neighbouring countries shield it from tsunamis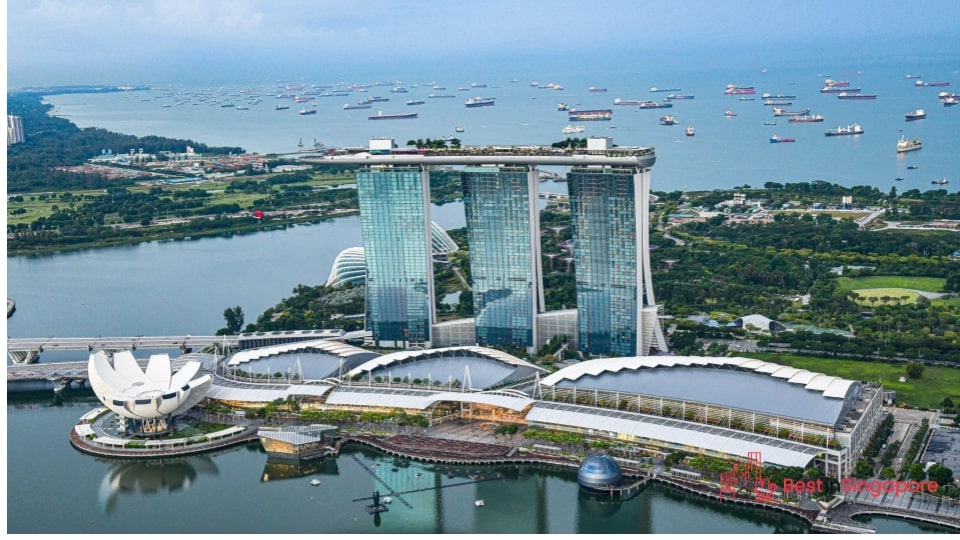 Singapore is protected "naturally" by its neighbouring countries Malaysia and Indonesia. This means tsunamis aren't likely to happen because of the way other nations shield Singapore from them.
This makes Singapore a safe country not just because of its low crime rate but also because of its strategic location. 
However, climate change can always change this situation by transforming the neighbouring countries' landforms. Still, one of the best things about living in Singapore is knowing that you're safe from being wiped out by a giant tidal wave. 
(Of course, we're talking about the geophysical situation at present.)
There are no volcanoes that can cause earthquakes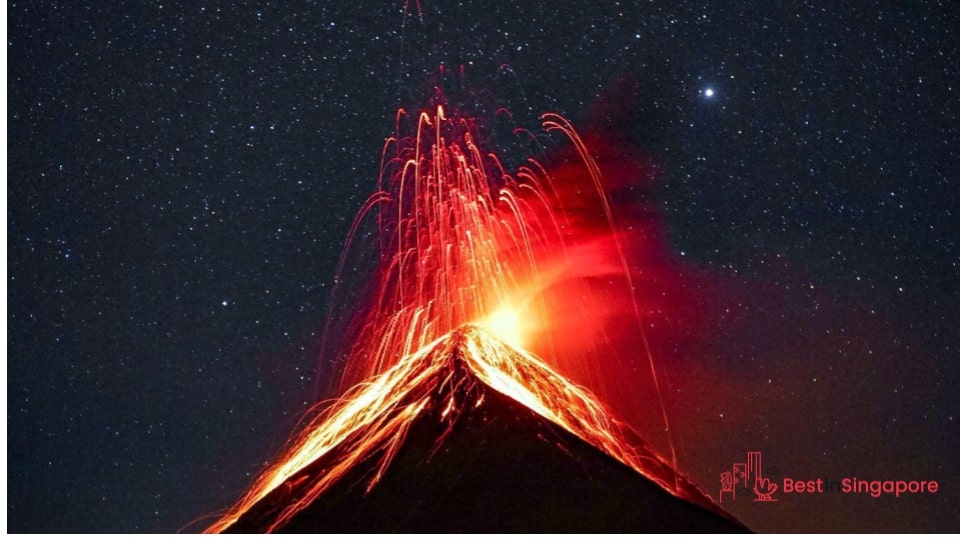 Singapore is not situated on any seismic faults, either. That means people living in high HDB buildings or working in office spaces inside skyscrapers won't need to panic about sudden earthquakes.
But that doesn't mean Singaporeans should forego getting home insurance. Though there aren't any volcanoes near the country, Singapore can still experience tremors from huge earthquakes happening in nearby countries.
So Singaporeans shouldn't be complacent about the absence of seismic faults or volcanoes nearby. Disaster preparedness should never rely on the odds of something that rarely happens.
And to help protect valuables and documents in case of a disaster, it's better to invest in sturdy safe boxes for them.
Typhoons rarely happen in Singapore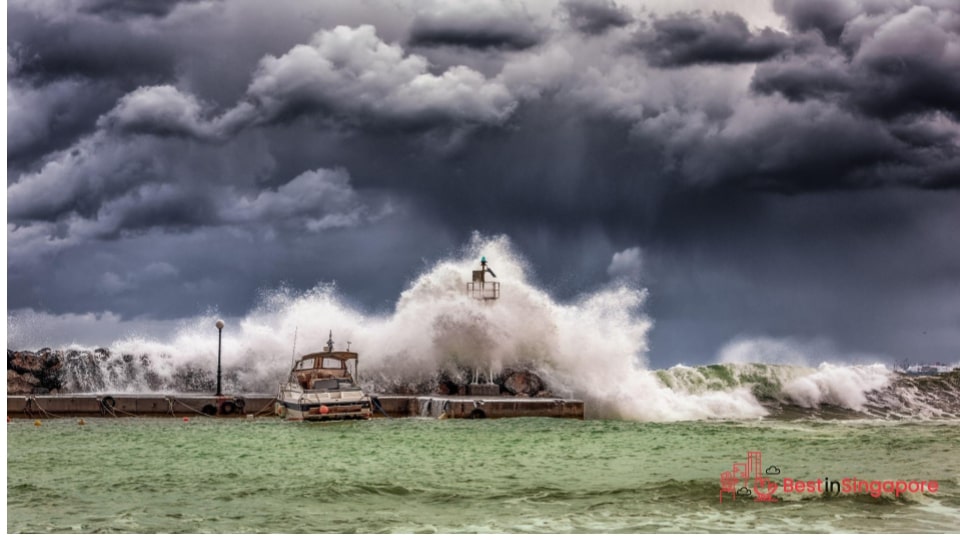 There will be days when umbrellas, rain gear, and rain boots seem to be the only OOTD for Singaporeans. With around 167 rainy days every year, the chances of getting wet when you go out are always there.
While monsoon rains, thunderstorms, and the occasional hail storm can occur, typhoons or cyclones rarely make an appearance in Singapore.
Though a cyclone did hit the country back in 2001, weather scientists predict that "this kind of rare event does not occur more than once every few hundred years."
Again, it's not recommended to be lulled into a false sense of security with this fact. Frequent tropical storms do come with their own disasters, which is why getting personal accident insurance is a practical move.
Singapore experiences monsoons and flooding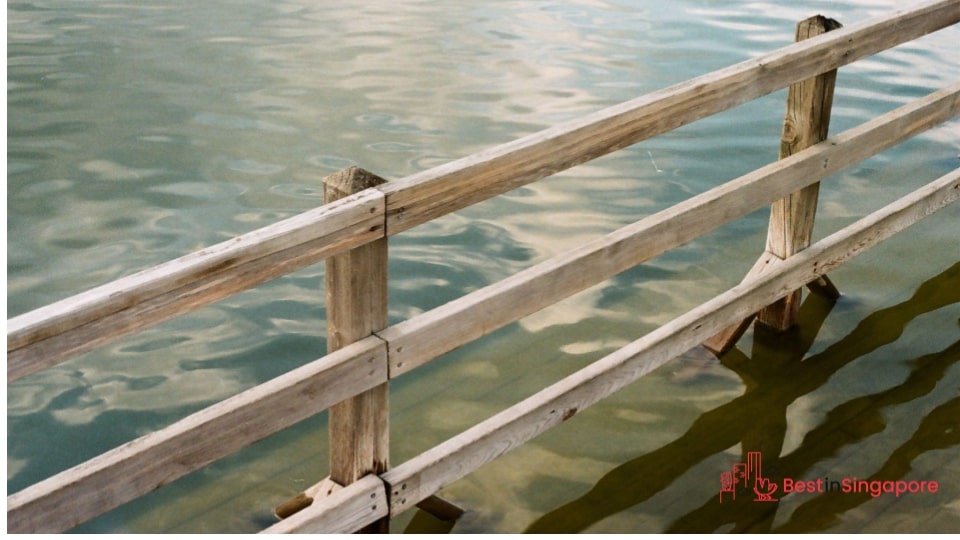 As previously stated, it can rain a lot in Singapore during the monsoon season. In turn, this has caused a lot of flooding in Singapore, which is hands down the country's worst natural disaster by far.
In particular, flash floods have claimed the lives of several Singaporeans in the past. They can also cause bad traffic jams, destroy properties and infrastructure, and be a nuisance to businesses and homeowners.
Monsoon season can also affect people who stay indoors while storms are raging outside. Flooded basements and leaky roofs are typical post-storm issues that require the help of professionals.