A Town Tucked Away: Is Pasir Ris a Good Area to Live In?
Even though Pasir Ris is located all the way in East Singapore—far away from the central area—it's still considered one of the best areas to live on the island. In fact, about 150,000 Singaporeans call this neighborhood their home. 
But what makes Pasir Ris a good area to live in? And who are the best candidates to live here? Is it family-friendly? Or is it only great for single people?
If you're interested in relocating to Pasir Ris, we have gathered the essential info for you.
History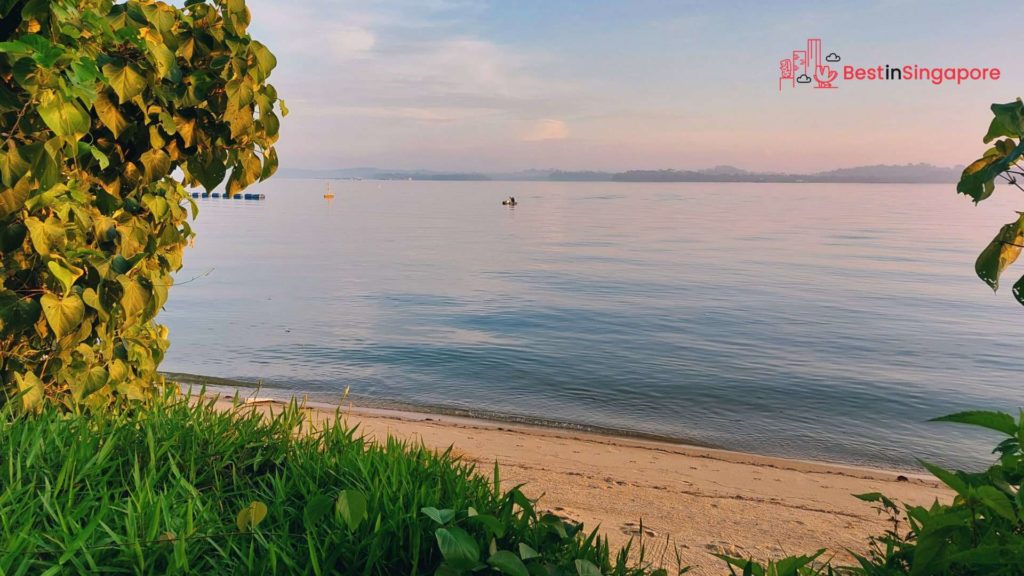 Pasir Ris used to be a low-lying, undeveloped area that was occupied with various kampongs—both Malay and Chinese in origin.
It was also noted for its stretch of beach, which many people believe is the reason behind its name (in Malay, Pasir Ris means "bolt rope" and "white sand").
Because of the fact that Pasir Ris is located by the coast, it was also home to plantation estates and resorts that held parties and water skiing activities.
In the 1980s, the government decided to develop Pasir Ris into a residential town. Now, it has a population of roughly 150,000, making Pasir Ris one of East Singapore's most populated areas.
What makes Pasir Ris a good area to live in?
Accessibility and Transportation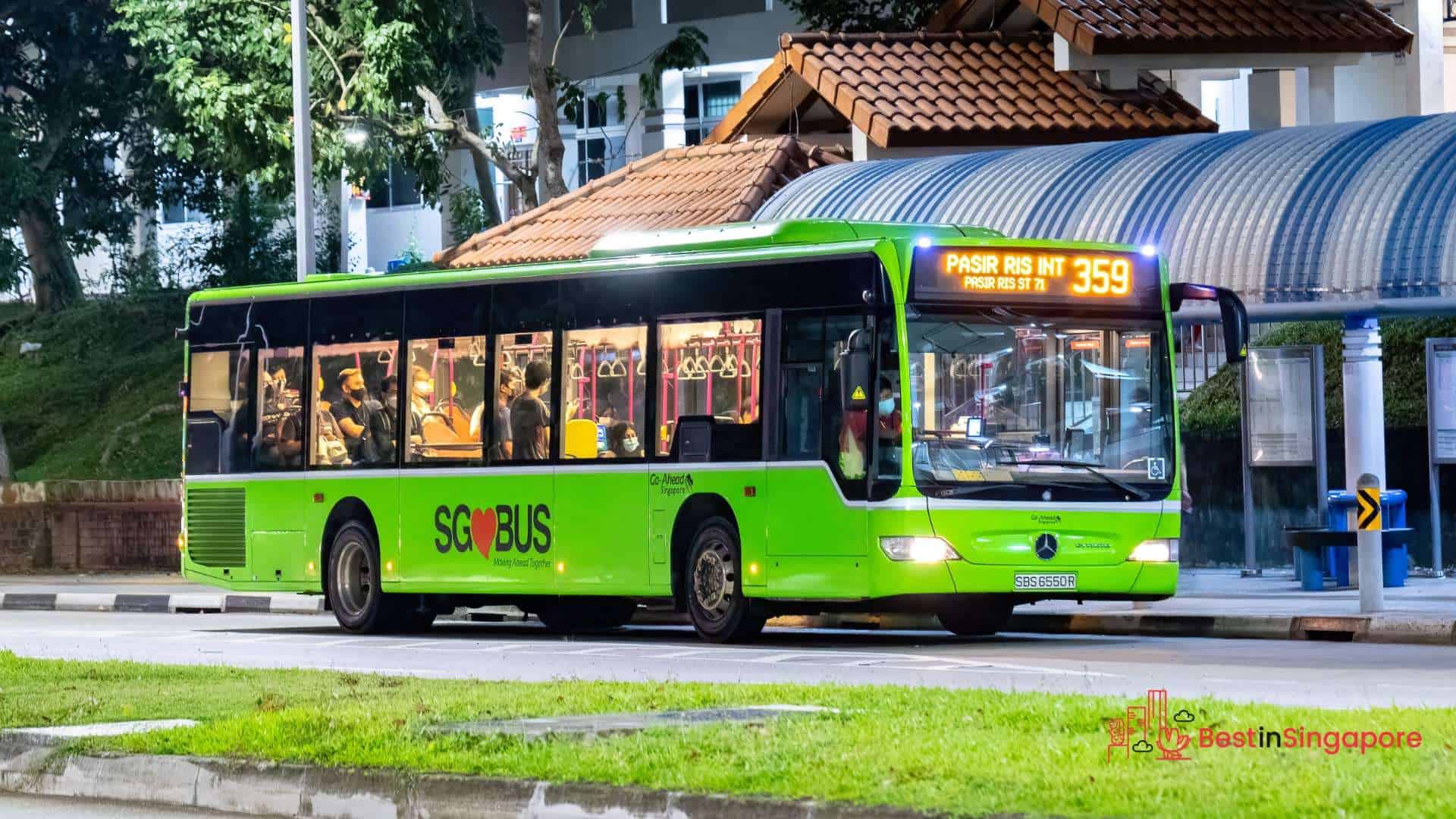 During the early years of Pasir Ris, connectivity within the area and to the other places in Singapore was a major hurdle. Luckily, when the government was developing the area, public transportation was made a priority.
In 1989, Pasir Ris became part of the MRT system, specifically the East–West Line. 
By 2030, Pasir Ris MRT station will be part of the Cross-Island Line. There are also plans for more stations in Pasir Ris in the future.
Aside from the MRT, you can also find several bus services in Pasir Ris. There are two terminals here, Pasir Ris Bus Interchange and Loyang Bus Depot, and both are operated by Go-Ahead Singapore.
Because of this, it's easy to travel to and from Pasir Ris. This is good news for people who want to live in the area but also work in neighboring towns or travel to the city center every now and then.
Thriving Business Activities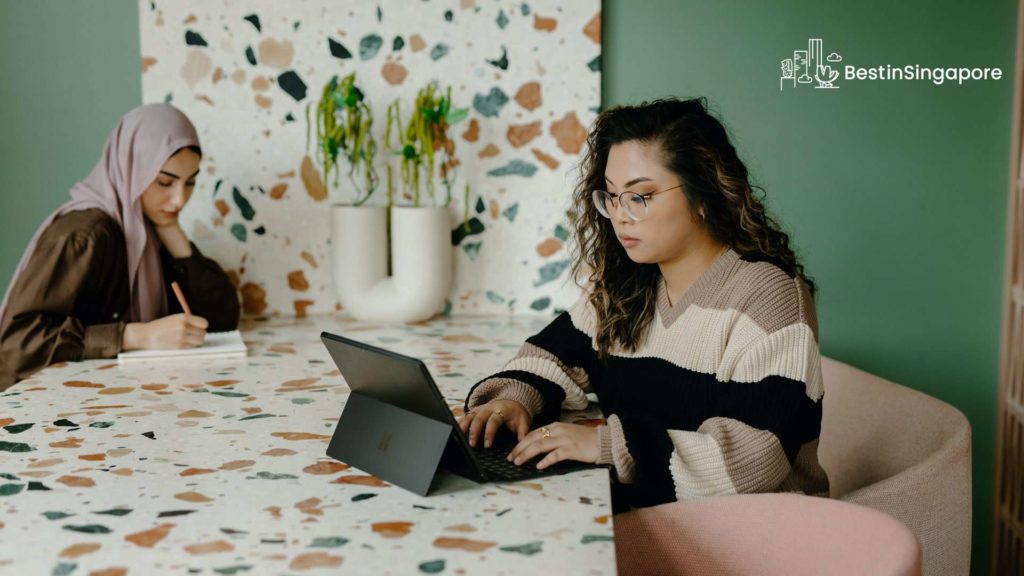 If you don't want to look for jobs in other faraway towns when moving to Pasir Ris, then you'll be glad to know that there's an abundance of employment options here.
This is especially true for people working in the industrial sector. Some of the companies that are always looking for new hires are the Pasir Ris Wafer Fabrication Park, JTC Corporation, and the Loyang Industrial estate.
If you're working in the information technology or business fields, Changi Business Park is the best place to look for work. It's not exactly within Pasir Ris, but it's definitely close, so it's still a viable option.
If you want to work in the service field, there are many stores, shops, and malls where you can apply.
A Great Variety of Schools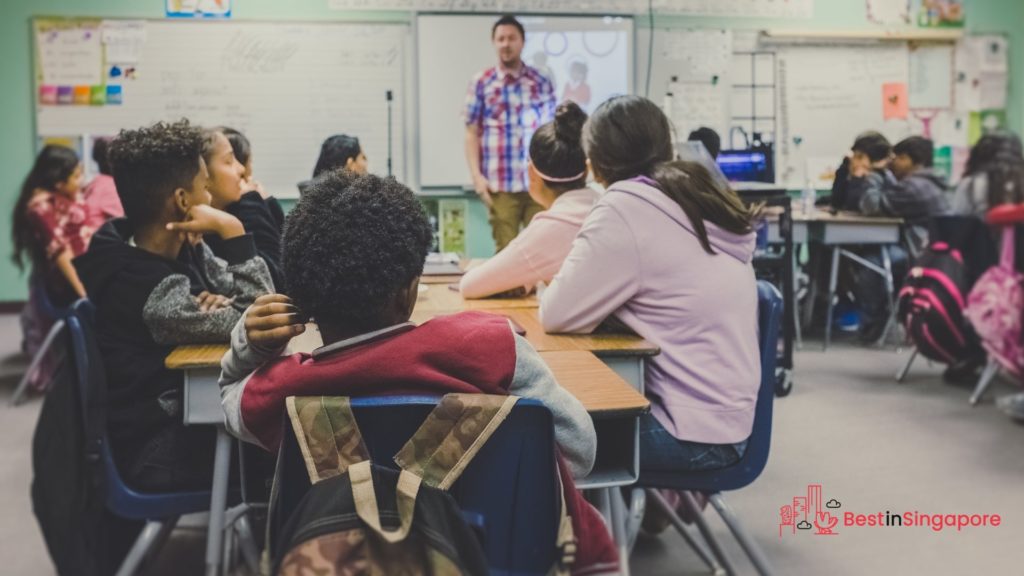 For people with families or planning to have a family in the future, an area's educational options is important. Luckily, Pasir Ris has many educational schools at all age levels.
Firstly, there are 80 childcare centers in this neighborhood, which is good news for parents who have to work and can't take care of their toddlers during the day.
Additionally, you can find several primary schools, secondary schools, and tertiary institutions here. Pasir Ris even has private schools and international schools—perfect for foreign residents. 
Here are some educational institutions you can find in Pasir Ris. 
| School Name | Address |
| --- | --- |
| Primary School | |
| Pasir Ris Primary School | 5 Pasir Ris Street 21 |
| Park View Primary School | 60 Pasir Ris Dr 1 |
| White Sands Primary School | 2 Pasir Ris Street 11 |
| Coral Primary School | 20 Pasir Ris Street 51 |
| Elias Park Primary School | 11 Pasir Ris Street 52 |
| Secondary School | |
| Loyang View Secondary School | 12 Pasir Ris Street 11 |
| Meridian Secondary School | 31 Pasir Ris Street 51 |
| Hai Sing Catholic School | 9 Pasir Ris Drive 6 |
| Pasir Ris Crest Secondary School | 11 Pasir Ris Street 41 |
| Pasir Ris Secondary School | 390 Tampines Street 21 |
| Tertiary School | |
| Tampines Meridian Junior College | 21 Pasir Ris Street 71 |
| International School | |
| Overseas Family School | 81 Pasir Ris Heights |
Quiet and Kid-Friendly Environments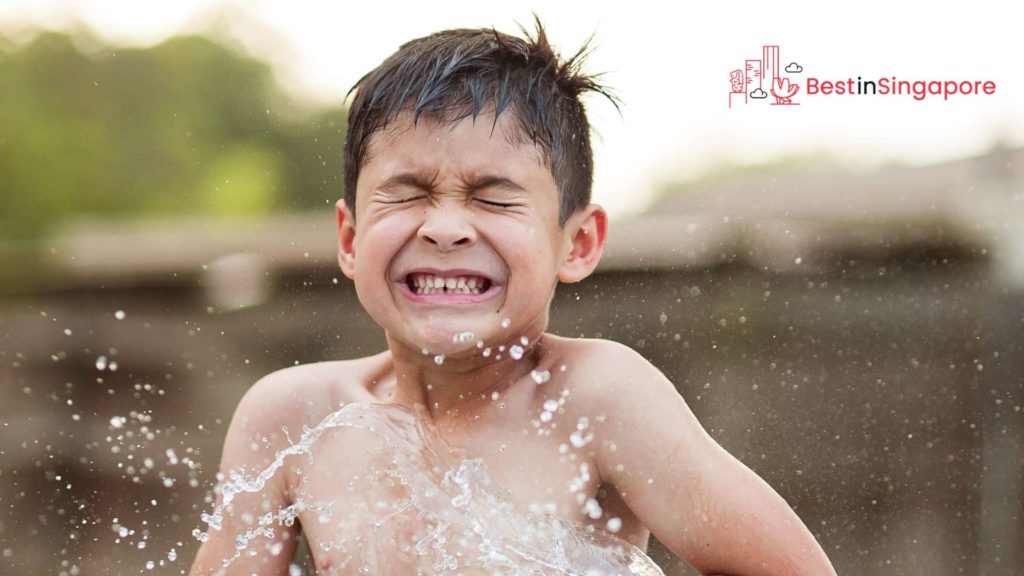 Another crucial factor that families look for in their future neighborhood is how kid-friendly it is. Fortunately, Pasir Ris ticks this box.
Pasir Ris is known for being a quiet neighborhood. It's also pretty walkable, and its crime rate is below average (in 2016, it was ranked among the safest neighborhoods in Singapore by ValueChampion). 
All these factors are enough to convince families to move here. But Pasir Ris takes it a step further because it has many kid-friendly attractions.
The most popular kid-friendly attraction is Pasir Ris Park. It has one of the largest playgrounds in Singapore, and there's also a beach here!
If your children don't like swimming in the sea, they can splash around in the ActiveSG Pasir Ris Sports Center Swimming Pool instead. You can also have fun in Wild Wild Wet—a water park with thrilling rides and pools!
Many Options for Recreation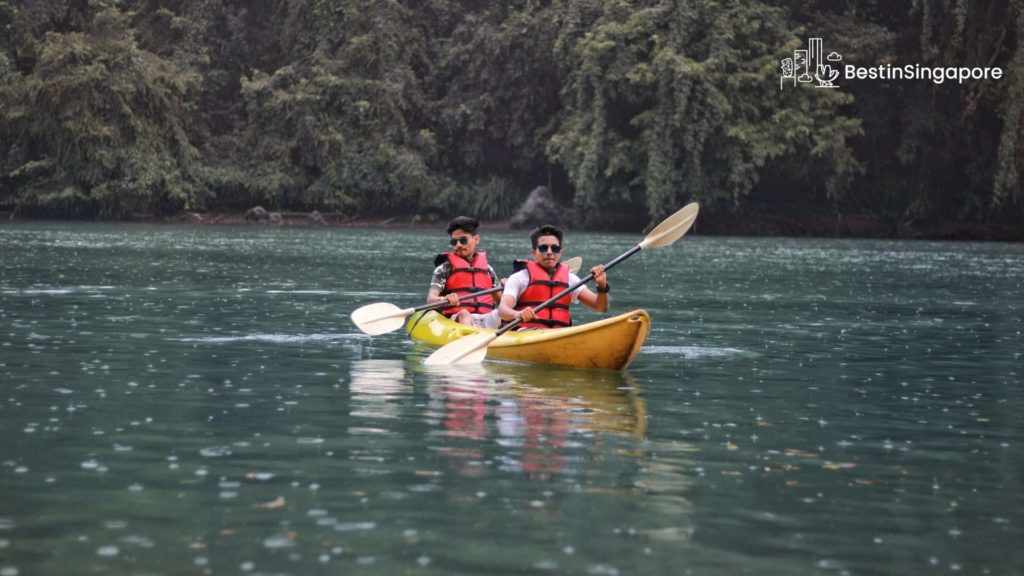 When you're in the mood for a fun outing, you don't have to travel to the city or Sentosa. You can just seek out recreation options in Pasir Ris because there are many here!
As mentioned in the previous section, you can find Pasir Ris Park, ActiveSG Pasir Ris Sport Center, and Wild Wild Wet, but there are other fun things to do. Here are a few examples:
Go hiking and cycling around Pasir Ris. The park, in particular, has several cycling and hiking trails. Don't pass up the Mangrove Boardwalk, which takes you through the carefully preserved mangrove forest. 
Speaking of Pasir Ris Park, it also has a three-story observation tower. This is perfect for bird-watching or if you just want to enjoy the scenery.
Try fishing at Pasir Ris Farmway or D'Best Fishing. Even children are welcome to join in the fun!
Ride a horse at Gallop Stable. If you want more adventure, you can also join a trail—while on horseback—and enjoy the lush greenery.
Go skating with your partner at Hi Roller, a retro skating rink that plays disco bops.
Try rock climbing at Upwall Climbing. They even have options for children, so the little ones can experience the thrill with you as well.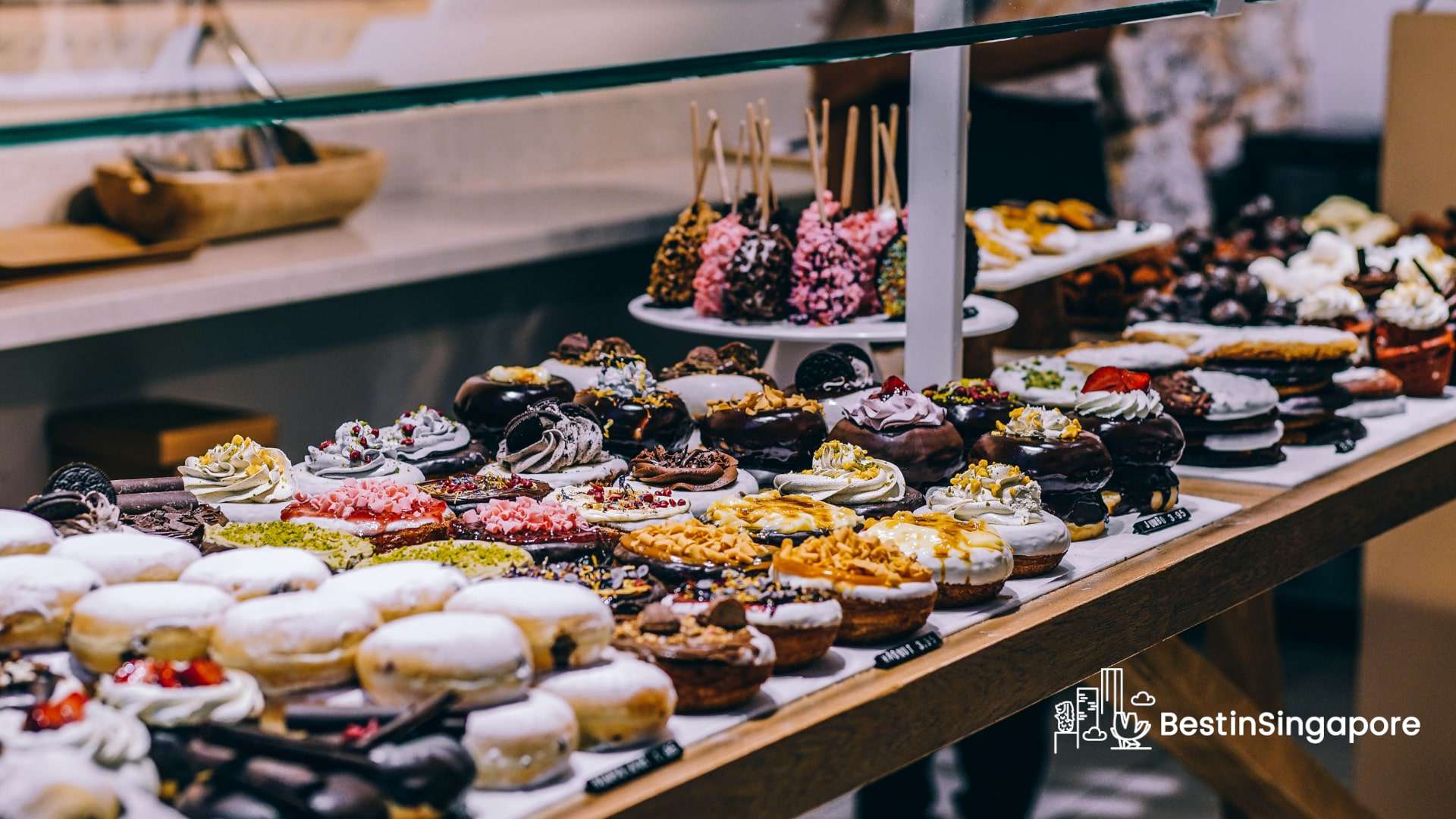 In addition to visiting these recreation sites, you can also go clubbing, work out, or embark on a food trip. Pasir Ris has around 58 restaurants, seven nightclubs, and 13 fitness centers, so you have so many options!
And if you're looking for even more fun options, you can just head to the next town over, which is Changi. Changi Airport is just minutes away via public transportation, and that one is jam-packed with interesting attractions!
Impressive Array of Housing Options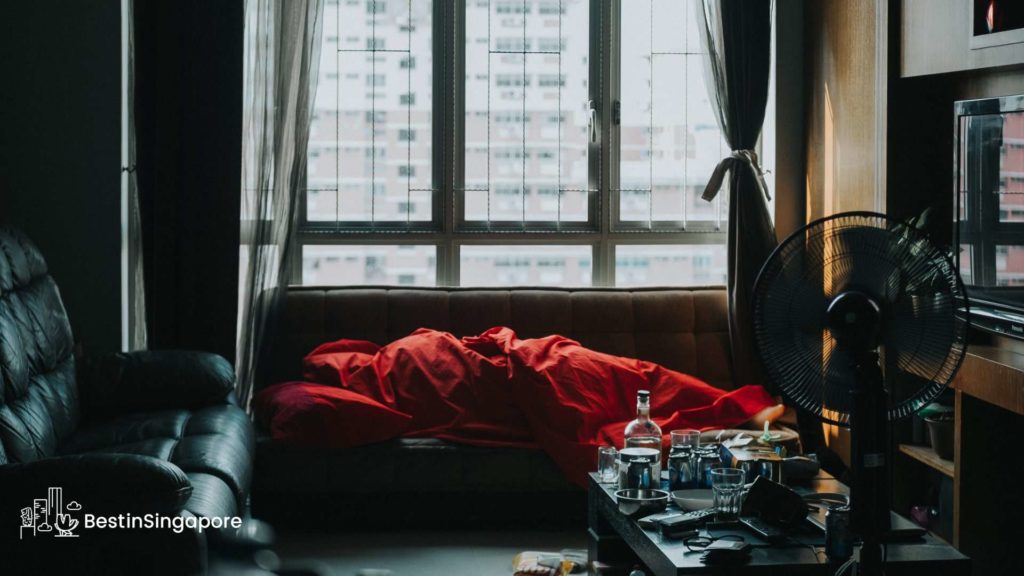 Last but not least, one of the most crucial qualities of any residential town is the variety of housing options, and thankfully, Pasir Ris delivers on that front.
This neighborhood features HDB blocks and private condo units of varying sizes. You can even find some private property to buy if you prefer owning your house instead of renting.
In other words, you have many housing choices. So, whether you want to live alone or with others, you can find a unit that works for you. 
How much is housing in Pasir Ris?
In addition to having a variety of housing options, the properties in Pasir Ris are pretty affordable. To get an idea of how much housing costs here, take a look at this table depicting median prices provided by Good Migrations. 
| Unit Type | Median Rent Price (Monthly) | Median House Price |
| --- | --- | --- |
| Studio/1-Bedroom | S$1,875 | S$640,000 |
| 2-Bedroom | S$2,300 | S$860,000 |
| 3-Bedroom | S$2,500 | S$1.04 million |
| 4-Bedroom | S$3,500 | S$1.34 million |
If you compare these prices to Pasir Ris' neighbors on the East Coast, you'll realize just how affordable they are. In fact, Pasir Ris' prices are the cheapest in the entire region.
For example, the Upper East Coast's rent typically lies between S$2,200 and S$4,600, while the property price ranges from S$747,000 to 2,250,000.
Marine Parade has the most expensive prices in all of East Coast Singapore. The rent range is between S$2,900 and S$5,775, while the property price range is between S$1,120,000 and S$4,300,000.
Who are the best candidates to live in Pasir Ris?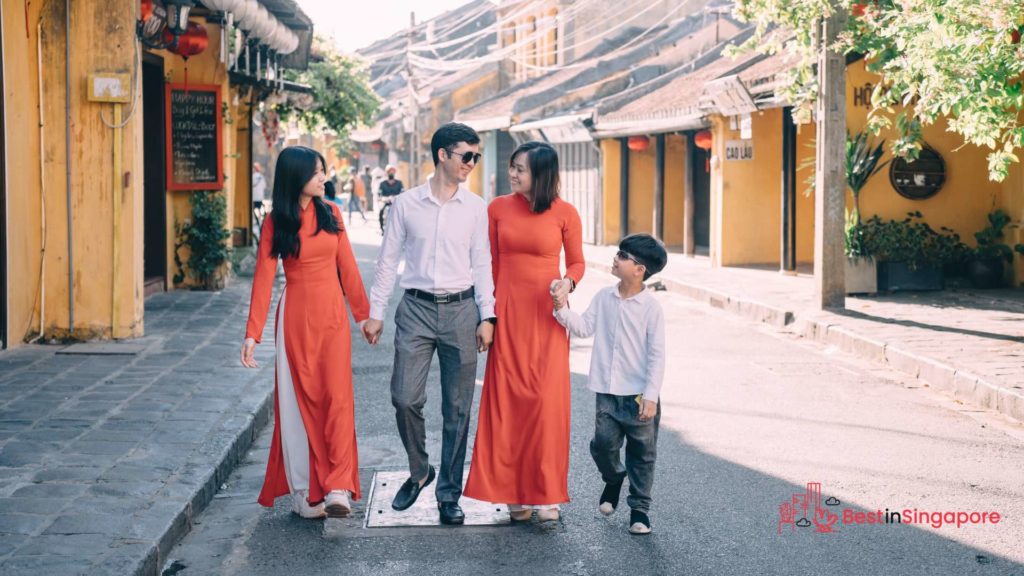 Considering the fact that Pasir Ris has many housing options that can house four people and more, several school options, and kid-friendly parks, it's safe to say that families are the best candidates to live here.
But though that's the case, retirees might also love this neighborhood. It does offer a relaxing atmosphere since it's right by the coast and far from the bustling city, and retirees might prefer that lifestyle.
Pasir Ris might also seem attractive to couples without kids and single people. There are many fun things to do here that will occupy their time, and if they want to unwind, they can enjoy a stroll in the park or the beach.