How to Choose a Computer Desk
Setting up a home office requires getting the right kind of furniture and accessories. After all, you're expected to spend at least eight hours a day working in it.
Today's post deals with how to choose a computer desk.
To simplify things, we're going to focus on practical tips based on your work needs and lifestyle.
Know what your desk usually holds.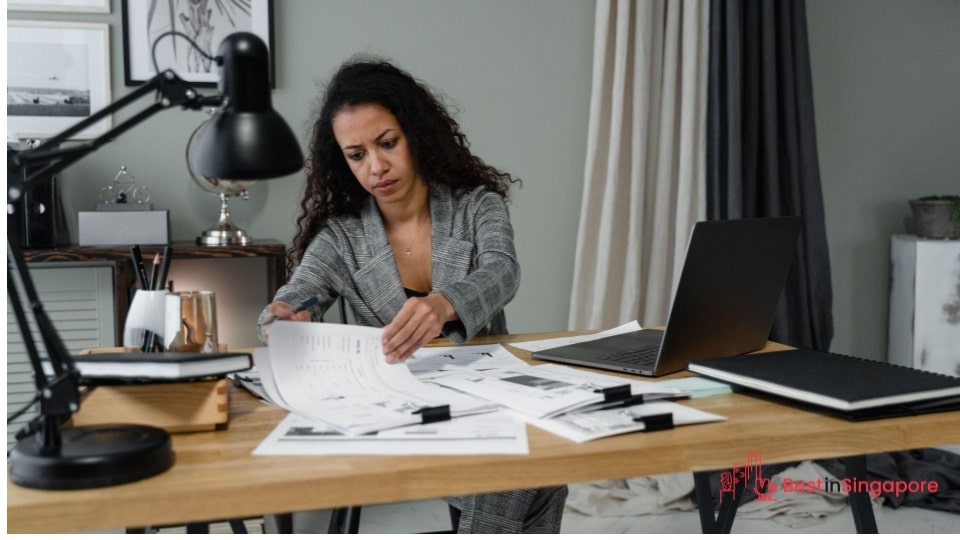 Do you need a lot of paper documents, files, folders, and books as references for your work? And is your computer attached to powerline adapters, a laptop cooling pad, and speakers all the time? 
Then there are no ifs and buts about it — you'll need a bigger desk that can hold all of it, plus your full-sized computer or mini PC setup. It should be sizeable enough to accommodate everything in its proper place without cluttering up the surface.
Luckily, there are computer tables built to hold peripherals and documents on top. Pull-out drawers and compartments can also keep accessories like chargers, pens, paper, and other supplies within reach.
Consider its size, location, and the spaces around it.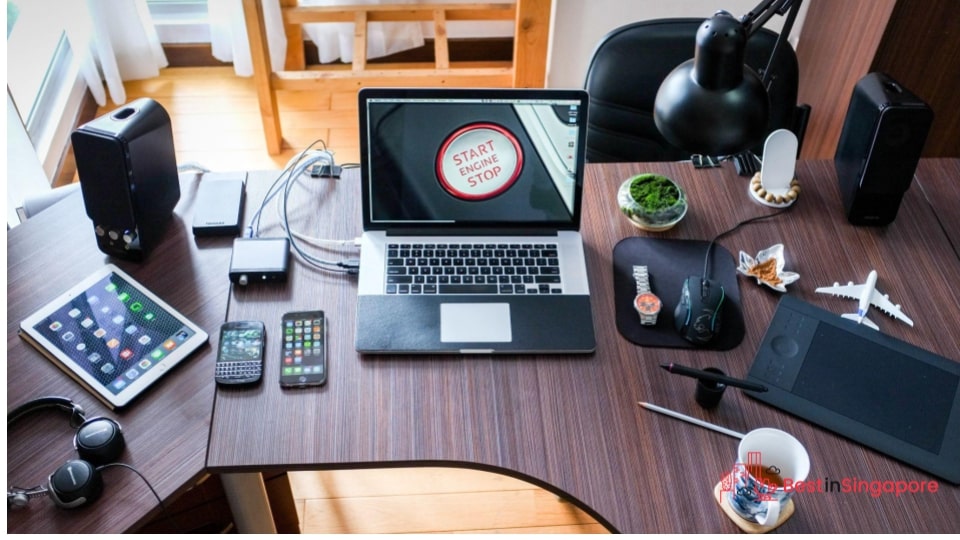 You might have a small home office space but you'll still need everything to be accessible. So keep your office's dimensions in mind while considering where to place your computer desk.
If you have no choice but to get a smaller desk because of lack of space, there are practical ways to still accommodate everything. Instead of a traditional mouse, switch to a wireless mouse, and keep your cords organized with a cable organizer.  
And if you're trying to decide between a gaming chair and an office chair, always prioritize comfort and measurements. You'll need a chair that won't clash with your desk's size and shape and give you a less than satisfactory seating experience. 
Choose a sturdy material.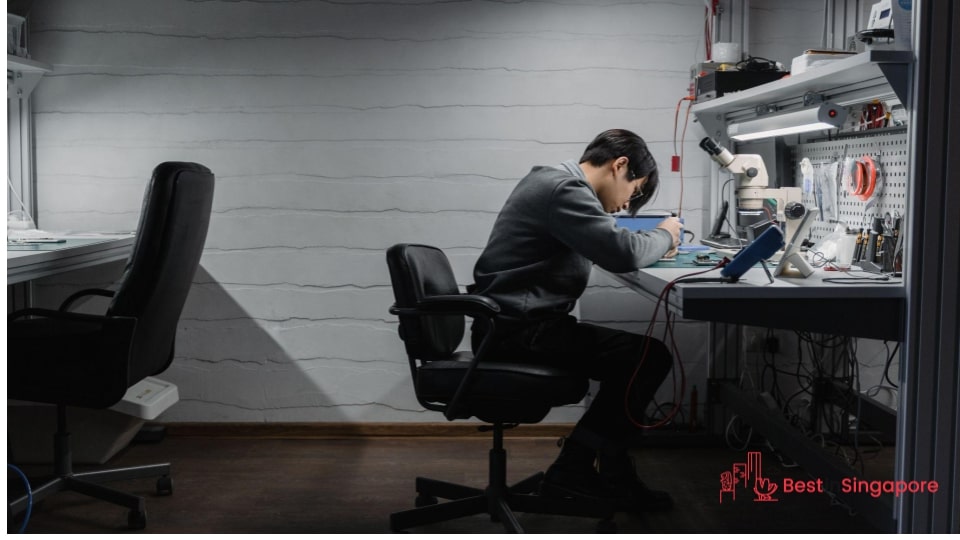 Your computer desk needs to be a safe place to hold your heavy gaming laptop, desktop PC, and bulkier equipment like your office printer. That's why it's important to check if the materials used to build it are high quality, durable, and come with warranties for parts.
Cheaper computer desks made of fiberboard and other flimsy materials could easily warp and break in a shorter time. So if you can get your hands on hardwood desks (even if it's slightly used), it might be a better investment than a mass-produced one.
Select an ergonomic desk.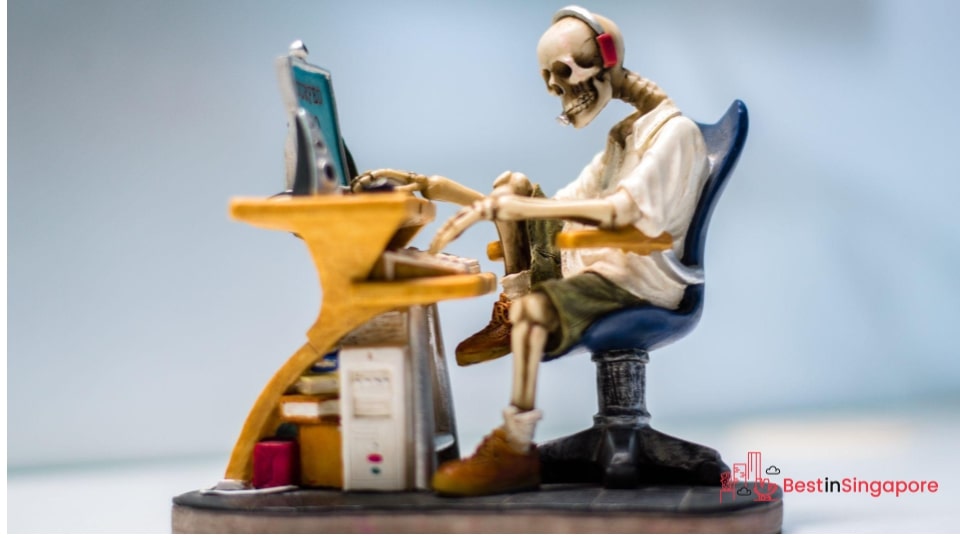 Photo by cody berg from Pexels
Carpal tunnel, lower back pain, and overall discomfort are signs that your current computer desk or chair setup might not be suited for you. So choose an ergonomic desk or one that allows for adjustments so you'll be working comfortably for hours.
For instance, there should be at least three feet of clearance when you push back your chair from your desk. Adjustable legs should also be considered just in case your height isn't suited for standard desk heights and widths.
And if you find that you work better when you aren't sitting down, maybe a standing desk is worth a try.