Why is there so much thunder in Singapore?
Singapore is known to be a sunny (and hot and humid) tropical nation that you might not even consider bringing an umbrella during your stay here.
But it's exactly SG's tropical and humid condition that makes the perfect brew for thunderstorms in the country.
And once you hear the first clap of thunder in Singapore, you might also consider never leaving your condo or apartment ever again!
Let's investigate this natural phenomenon together, shall we?
Singapore is known as the lightning capital of the world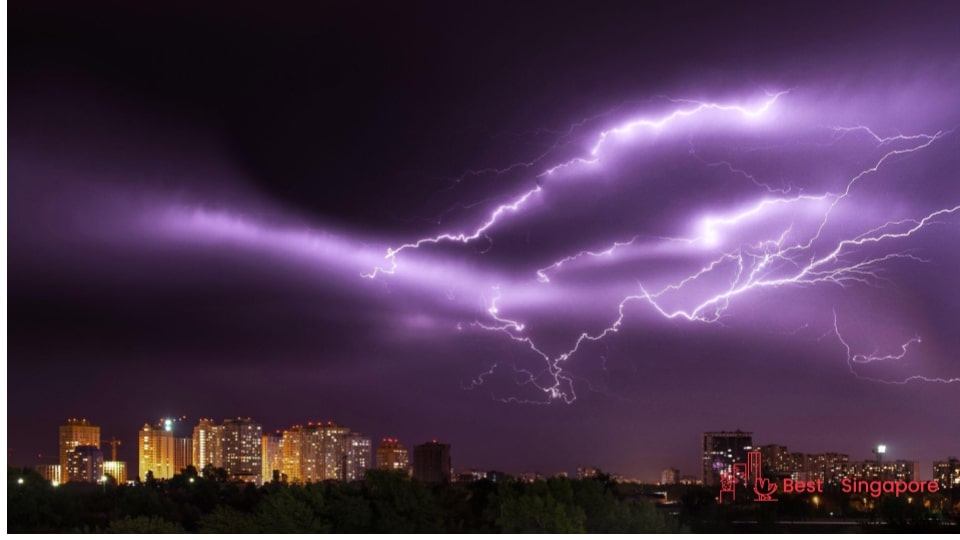 Singapore averages 170 to 186 lightning days per year, making it the Lightning Capital of the World. And since thunder is a direct result of lightning, that makes Singapore tops in the thundery department, too.
With that much lightning going around on such a small island, every square kilometre of Singapore land can be hit by lightning at least a dozen times. Small wonder many homes have soundproof windows for this very reason.
We really can't blame you if you don't want to leave your cosy hotel room or bed when this happens. But at the very least, you can use noise-cancelling headphones to make the racket more tolerable until the storm passes.
Singapore has 168 thunderstorm days per year
Does it rain a lot in Singapore? With an average of 167 days of rain per year, it's safe to say it rains quite a bit here.
Thunderstorms are created due to the tropical and humid conditions of the country. There are also around 168 thunderstorm days in Singapore, which is when your wireless earbuds can come in handy if loud sounds startle you.
The aftermath of damp weather mixed with humidity can also result in unsightly and toxic mould and mildew. So before the next thunderstorm comes, make sure to enlist professional mould removal services to remedy this.
Thunder-prone seasons fall in April, May, and November
After knowing how much lightning, thunder, and rain you can expect in a year, it's time to learn when you can expect them. Then you can come prepared with the right tools and schedules.
There are inter-monsoon months that are considered Singapore's thunder-prone seasons. These typically fall in the months of April, May, and November.
So way before those months arrive, schedule the best waterproofing services in Singapore so you won't end up with leaks and a waterfall inside your home.
While you're at it, get professional roof repair services to fix holes and leaks that could seep into your ceiling and walls.
Thunderstorms are rare in January and February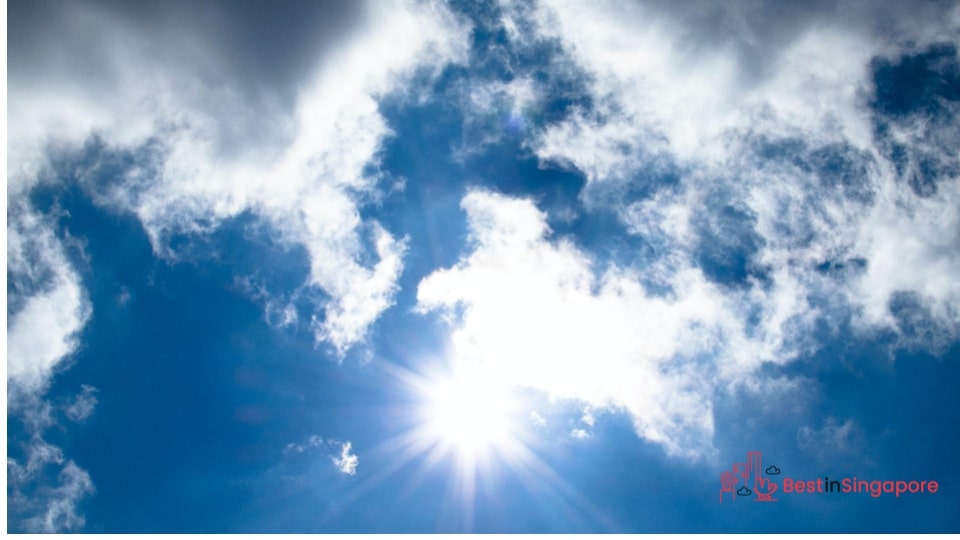 If you're truly scared of thunder and lightning, don't fret. Singapore has sunny days (lots of them!) so you can plan your itinerary around them.
It's pretty rare to have thunderstorms in Singapore during the months of January and February. So enjoy all the famous and hidden sunset spots in Singapore during this time and soak up the sun as much as you can.
You can also tend to your little urban or Italian garden during this time without the fear of getting wet by a sudden downpour (or worse, being hit by lightning!).