8 Best Wireless Earbuds in Singapore Under $400 (2021)
Most of us say that we can't survive the whole day without listening to some music. That's why having the best wireless earbuds in Singapore will help us get through the day and have more fun!
But first, it might be great for you to know some things that can help you choose the best wireless earbuds in Singapore. We'll go over those before we show you our top picks for the best wireless earbuds.
Factors to Consider When Buying a Wireless Earbud
As we all know, it's a waste of time and money to buy an average or low-quality item that will break down early. So, to avoid that, take a look at a few of the important things to consider when getting the best earbuds in Singapore for you.
1. Sound Quality
Whether it's wired or wireless, it's very important to check the overall sound quality. Make sure that it has a clear sound for both music and phone calls.
As much as possible, see different brands so you can determine which one has the highest sound quality. It's best to test the earbuds in person too, just so you can see what they sound like.
2. Volume Control
There are times when you just want to play loud music and be immersed in it. But what if your earphones produce a loud sound that may possibly damage your eardrums and can barely be turned down?
This means that it has bad volume control. The volume shouldn't be too high or too low, as there must be a good balance so you can enjoy all music genres.
3. Battery Life
When it comes to battery capacity, choosing wireless earbuds in Singapore can be like buying a smartphone. You need to look for longer battery life if you're the type to listen to music whenever and wherever you go.
A fast charging feature is also efficient. This is so it can take you less time to charge the earbuds.
4. Bluetooth Connectivity and Wireless Range
Since these earbuds are connected to a particular device, you should consider the version of Bluetooth compatibility. Most of them are designed with Bluetooth 5.0, which is commonly used on many devices.
For the wireless range, the standard would be at least 10m, which is a nice distance for effective and convenient use.
5. Size and Seal
Last but not least, you may also need to look through the tip size options of the earbud. See if they're not too small or too big for your ears.
The tip secures the earbud into your ear so it's important to check if it has good quality. If you have a loose one, then it may just fall off with the slightest disturbance.
The Best Wireless Earbuds in Singapore
Now that you're aware of the essential features that you must keep in mind before making a purchase, it's time to see the best wireless earbuds in Singapore!
Our inclusive list contains a broad range of specs and prices, making it easier to pick your favourite one. Let's start with an offering from the ever-trustworthy Bose.
1. Bose SoundSport
Best for Overall Value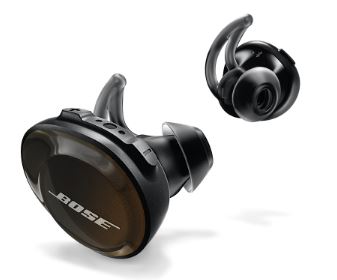 Price: $255.00
A certain place can be a little crowded and loud, and may possibly cause distractions. Especially when you're working out at the gym or trying to finish your tasks at a cafe or park!
In this case, the Bose SoundSport might be the best wireless earphones or earbuds in Singapore for you! The volume is optimised to make sound full and balanced at any level.
It also features a multi-function button that'll let you play, pause, and skip tracks as well as take and end calls. It's designed with a tip that secures the earbuds into your ear and a fin that adjusts naturally to the shape of your ear.
You can also connect it to the Bose Connect app where you can customise your settings, purchase new tips, and even find a missing earbud!
We're not surprised to find that many consider the Bose SoundSport to be the best wireless earbuds in 2021 in Singapore.
Highlights
2 x 25 x 30 mm
9 m (30 ft) wireless range
Optimised volume control
10 hours of battery capacity
Water and sweat-resistant
Customer Reviews
Most reviewers gave positive reviews for the Bose SoundSport, saying it's easy to use and set up. They said that the battery life is pretty decent too.
They also shared that there's a slight lag on the connection but that it wasn't serious enough to be a major downside.
Wired wrote this review:
"You might miss noise filtering if you have a busy city commute. And if you stream movies on your phone, that lag might get annoying, if you even notice it. But if you love amazing sound quality, comfort, and convenience, the Bose SoundSport Free are worth a look. I finally understand why people can be convinced to pay so much for these things. Since wearing them, I've been reluctantly converted by the Bose SoundSport Free. They fit securely and comfortably; they're convenient and easy to use. And they sound so friggin' good!"
2. Jabra Elite Sport
Best for Intense Workouts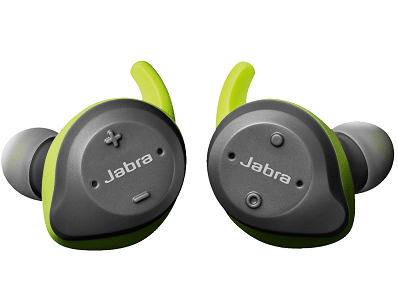 Price: $363.00
If you're searching for wireless earbuds that can accompany you through intensive workouts and long hours of training, then the Jabra Elite Sport might be a good choice for you.
This earbud features customisable fitting options with its different sizes of tips. Moreover, it comes with the Jabra Sport Life app where you can monitor your heart rate, track your fitness, and listen to a personalised audio coaching while you work out.
When you're outdoors, you can turn on the Hear Through feature, which filters the surrounding sounds so you can still be aware of everything that's happening around you.
For phone calls, there's no need to worry about unclear audio because it has microphones on each bud, ensuring absolute communication.
It's also waterproof ,so even if you sweat all-day, you don't have to worry about damage.
Highlights
120 x 45 x 179 mm
Heart rate monitor
Durable and waterproof
Bluetooth 4.2
9 hours of battery capacity
Compatible on both iOS and Android
Customer Reviews
Many customers were impressed with the built-in heart rate monitor, battery life, and compatibility of the Jabra Elite Sport. They also said that it works well as either a single bud or stereo buds.
Some said that it can be a little bulky depending on your preferences and ear size or shape, though. Nevertheless, they still named it as one of the best wireless earbuds in Singapore.
CNET gave this feedback:
"It's also worth mentioning that hardcore athletes will appreciate that they have a three-year warranty against failure due to sweat. Oh, and if you lose one bud, Jabra will let you buy a replacement for $80. 
While I dinged the original Sport Elite for having only 3 hours of battery life, its bump up to 4.5 hours is obviously a nice development, but I'd still like to see them priced a little lower. (If and when that happens — with a permanent, significant price drop — expect our rating to go up.) But aside from that caveat, they do work surprisingly well — especially for phone calls — and should continue to improve slightly with time as Jabra tweaks its software (you can update the firmware)."
3. Beoplay E8 2.0
Best for Durability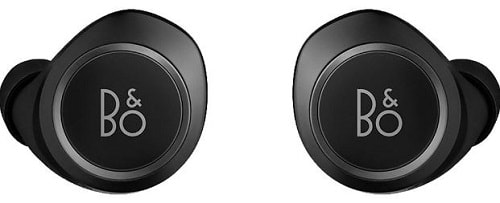 Price: $340.00
The Beoplay E8 2.0 takes its design to a whole new level with its upgraded build of aluminium while its case features a leather material. This combination can surely last for a long time!
Apart from its durable design, it also delivers great sound quality and allows you to activate its features with the intuitive touch interface. This includes playing tracks, taking phone calls, voice command, and many more.
Connecting it with the Bang & Olufsen App lets you stream music from Spotify and other streaming services. You can also personalise particular settings.
It comes with a total of five different ear tips too, so you can choose which one is most suitable for you. With these features, there's no doubt it's one of the best wireless earbuds in Singapore. 
Highlights
23 W mm x 20 H mm x 25 D mm
Five different sizes of tips
Bluetooth 4.2
Splash and dust resistant
16 hours of battery capacity
Customer Reviews
Many reviewers loved the superb sound and superior battery life of the Beoplay E8 2.0. Even if they said that the controls might not be fully intuitive, they were still satisfied with it.
The Master Switch posted this feedback:
"The Bang & Olufsen Beoplay E8 2.0s have superb sound quality, particularly in the highs and upper mids, which are well detailed. It delivers excellent battery life, with 16 hours of total listening timeCall quality and transparency mode work exceptionally well. The touch controls on the Beoplay E8 2.0s work, but feel tricky and unintuitive."
4. Jabra Elite 65t
Best for Phone Calls
Price: $178.00
Having a hard time hearing the other person on the line? You should see the Jabra Elite 65t, which is mainly designed to provide great call and music experiences.
Long hours of conversations will no longer be interrupted with its 4-microphone technology that gives you the best call and voice quality. It features wind noise reduction and advanced speakers.
Sounds and other settings can be customised with the Jabra Sound+ app. You can also choose your favourite voice assistant through the app.
The trademark feature of the brand, Hear Through, is also included in its design. With this, you'll be more aware of your surroundings, which is important when you don't want to be isolated, hearing-wise.
Highlights
4 x 5.5 x18.65cm
Different sizes of ear gel
4-microphone technology
15 hours of battery capacity
10m wireless range
Bluetooth 5.0
iOS and Android compatibility
Multifunction controls
Customer Reviews
The award-winning Jabra Elite 65t has been recognised by many reviewers due to its excellent design, battery life, and balanced sound quality.
Even this got a few negative remarks, though. There were a few who shared that the earbuds and case are a bit slippery and the ear tip selections are limited.
Despite this, they considered the flaws minor issues and still considered the set one of the best wireless earbuds in Singapore.
TechRadar wrote this feedback:
"The Jabra Elite 65t is a perfect balance of usability, features, and sound quality. These headphones offer a reliable connection and are a pleasure to use day-to-day, plus their long battery life means you won't be fishing for the charging case as often as the competition. Its design and fit aren't perfect, but the Jabra Elite 65t do so much right that we can forgive its minor issues." 
5. Apple Airpods
Best for iPhones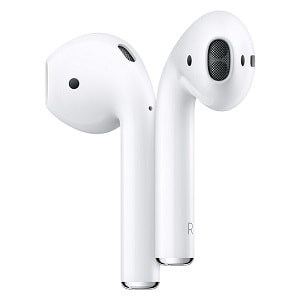 Price: $149.00
Not all wireless earbuds are compatible with iOS devices or iPhones, to be more specific. So for those who have iOS devices, wouldn't it be better to stick with the Apple AirPods?
The special feature of this earbud is the responsive interface. With just a single tap, they're automatically on and connected and the audio will pause once you take them out from your ears.
They feature active noise cancellation for crystal-clear sound and delightful music experience. A  faster connection for phone calls and voice-enabled Siri access are also part of the overall experience.
Another impressive feature is the Audio Sharing, where you can share a song or a podcast between two sets of AirPods. That alone gets it a mention as one of the best wireless earbuds in Singapore. 
Highlights
5 x W26.5 x D18.0 mm
Dual optical sensors
Motion-detecting accelerometer
Bluetooth 5.0
8 hours of battery capacity
Compatible with iPhone, Apple Watch, iPad, or Mac
Customer Reviews
The Apple Airpods have earned a lot of compliments for their easy and quick pairing feature, great sound, and battery life. Despite not having controls and buttons, most customers still recommended this set for all the iOS users.
"The Apple AirPods are still a perfectly respectable pair of true wireless earbuds – even now that the upgraded AirPods (2019) have replaced them. With decent sound quality and seamless device pairing, all you have to worry about is if they fit your ears and if you can deal with the lack of an in-line remote to control your music."
6. SoundPEATS TruePods
Best for Affordability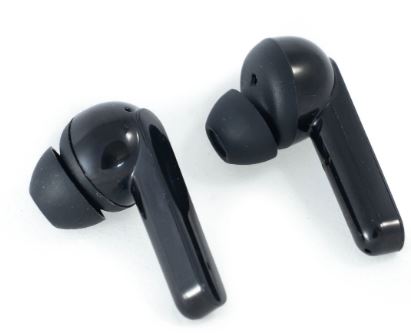 Price: $54.90
Don't judge its performance based on the price. The SoundPEATS TruePods might be offered at a low price but they feature competent features such as a built-in dual mic for an optimised phone call experience.
Once it has been fully charged, the earbud will immediately pair up and connect to your device after the first setup. Touch control functions are also included to easily access the settings. It's great to see that the SoundPEATS TruePods are considered one of the best budget wireless earbuds in Singapore for 2021. 
Highlights
25 x 0.98 x 1.26 inches
Built-in dual mic
Bluetooth 5.0
10m wireless range
14 hours of battery capacity
Waterproof
Customer Reviews
Several reviewers admired the good sound and build quality as well as the comfortable fit on the ears. They pointed out its downside too, though, saying that it's not fully waterproof and the glossy finish is not completely dust resistant.
Nonetheless, they said the SoundPEATS TruePods should still be part of the best wireless earbuds in Singapore. Nerd Techy posted this review:
"Overall for the quality the TruePods will delivery premium sound, powerful bass and excellent treble. As far as your listening experience is concerned you wont find many other options that deliver the quality of the TruePods within the same price range. These earbuds should definitely be on every passionate deal finders watchlist. That means that as long as you are not engaging in any extreme sports, water sports, or require particularly rugged earbuds, then the SoundPEATS TruePods are great. They deliver really good quality audio, fit comfortably in the ear, and look good."
7. Sony WF-1000XM3
Best for Noise Cancellation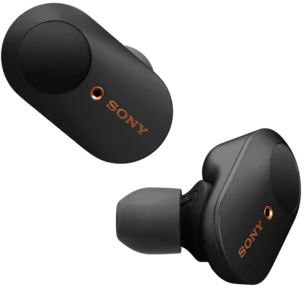 Price: $215.00
The Sony WF-1000XM3 is mostly known for its advanced noise cancellation feature. This comes from the HD Noise Canceling Processor QN1e, which lets you be immersed with the music and have peace of mind as you listen to your favourite tracks.
If you're concerned about not being able to be aware of your surroundings, it also has dual noise sensor technology that still lets you catch significant sounds such as in-flight noise or city traffic.
And with one tap, the volume will automatically be turned down — convenient when you need to talk with someone. It also features optimised antenna design for wider coverage and to keep a strong signal.
Connecting it with The Sony | Headphones Connect app lets these wireless earpiece in Singapore detect the current ambience and adjust the sound settings.
Highlights
Customizable touch controls
Adaptive sounds
10m wireless range
Bluetooth 5.0
9 hours of battery capacity
Customer Reviews
Customers were highly satisfied with its overall performance, including the adaptive sound quality and intuitive touch controls. They shared that the only flaw that seems relevant is the non-waterproof design.
Despite the minor concerns, they said that it still deserves a spot on the list of the best wireless buds in Singapore. Sound Guys gave it a high rating and wrote this feedback:
"True wireless earbuds are a dime a dozen, and the Sony WF-1000XM3 makes it easy to justify the cost. The design and comfort are superb, and connection strength is consistent. While the lack of aptX or LDAC support is a big drawback, DSEE HX processing promotes clear audio nonetheless. If you want the best noise cancelling true wireless earbuds, these need to be at the top of your list."
8. Audio Technica
Best For Long Lasting Headphone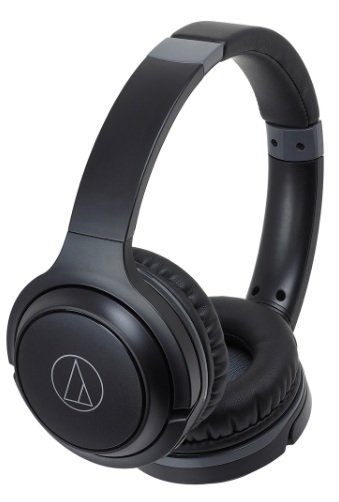 Price: $115.20
If you're looking for a long lasting wireless piece, then this is the right place for you! Audio Technica's ATH-S200BT model is capable of providing its users with up to 40 hours of continuous playback. Thus, making your soundtrip longer and more enjoyable. It utilizes the Bluetooth technology; so, all you have to do is to pair up your devices. This means that you won't have to fix wires or cables just to use your earphones.
The headphone is built and designed for great sound isolation. Thus, you will really have fun listening to music using this accessory. Further, it is lightweight and has a comfortable style. As a matter of fact, this headphone can be folded flat. That being said, you can bring it anywhere you go and use it together with your phone or other devices. 
Highlights
40 hours continuous playback

Excellent design for sound isolation

Lightweight

Portable

Bluettoth connection
Customer Reviews
ATH-S200BT is one of the most reviewed products on the internet because of its unique specifications–especially its 40 hours playback. One Andrew Williams wrote a comprehensive review about the product and here is a snippet of it:
Some of their specs are fantastic for the price. Forty-hour battery life may only be a sign of how efficient Bluetooth has become, but it's the first time we've seen headphones this cheap with the ability to last that long.
There you have it! Our list of the best wireless earbuds in Singapore includes such a diverse range of earbuds that there'll surely be a right fit for you among these!
If you have more options in mind, feel free to share them with us, though. We'll take a look at them and may end up adding them to the list!
For more options, here are the best Bluetooth headphones in Singapore if you feel like upgrading to bigger, better cans. They also come with different specs and prices to match different needs and budgets.