The 7 Best Bluetooth Headphones in Singapore for Total Eargasms
Itching for a surround sound thrill minus the wires? Singapore is home to the best Bluetooth headphones this side of the universe, as you'll discover in this list of the best Bluetooth headphones in Singapore.
In fact, let's go through them right now. Press play on an eargasmic day filled with lush tunes — hit it!
1. Sony WH-1000XM3 Headphones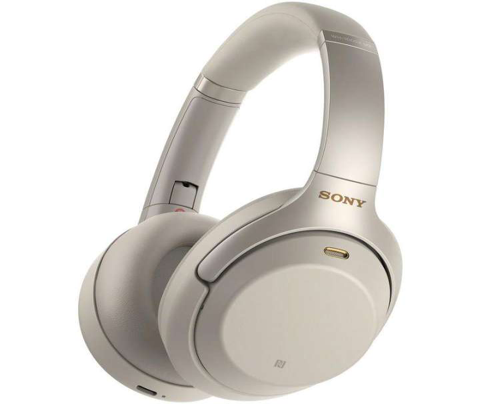 SGD 348
Up to 30 hours of playback
Digital noise-cancelling
Soft earpads
Block out the noise with the Sony WH-1000XM3. Intended to preserve the harmony of music and listening, it immerses you in a fantastic realm of sound cushioned in relaxing noise-cancellation.
The Adaptive Sound Control activates smart listening while the headphones adjust the tune's atmosphere to the user's activity.
2. Bose SoundLink Around-ear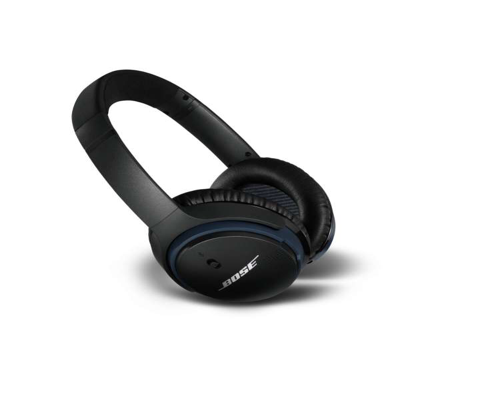 SGD 369
Up to 15 hours playback
Earpads feature a snug fit
Clears noise during calls
Even the littlest blow of wind is erased from these earbuds. The Bose SoundLink Around-ear headphones offer crystal clear sound.
It has immersive music, so there will be nothing stopping your eardrums from relishing every note.
Customer Reviews
Clarity is the highlight of the Bose SoundLink Around-ear. Owners commend the sound quality as going beyond the usual performance of a Bluetooth headphone.
For its size, the device also weighs like a feather. Here's a review from one user:
"Nice sound quality and easy over ears. Nice clarity even when answering/making calls on move. Good battery backup and quick recharge. Light weight." – Phaneendra A. via Lazada
3. Sennheiser HD 4.50 BTNC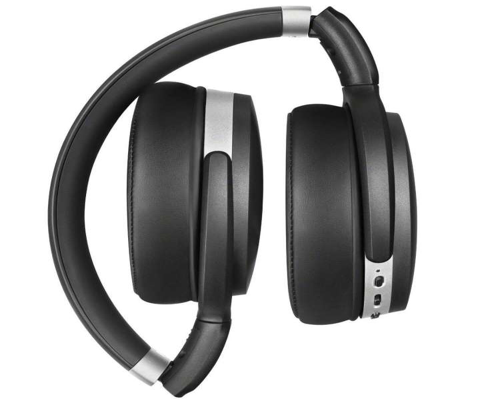 SGD 245
Up to 25 hours of playback
NoisGard – active noise-cancellation
Ergonomic earpads for comfort
Commuting can be tough. But the Sennheiser HD 4.50 BTNC Bluetooth headphones free the ears from the bustle of everyday trips.
Listen to awesome tunes barring the howl of winds, blaring trains, and splashing rain. This set of cans can protect your music and your ears from the sounds of the world.
The headphone even boasts an intuitive touch-sensitive mode, which acclimates the music playback to a deeper eargasmic ambience with just a press of the fingers on the earpads.
4. Audio Technica ATH-ANC500BT QuietPoint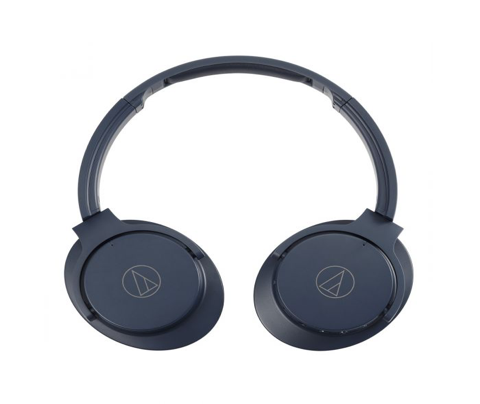 SGD 124.20
Up to 20 hours playback
Foldable design for travelling
40 mm headphone drivers for pristine clarity
Harnessing the QuietPoint feature, the Audio Technica ATH-ANC500BT shreds noise down to its last decibel. It's blessed with surround sound that enables a rich symphonic extravaganza.
If clarity is of main concern, then the Audio Technica ATH-ANC500BT tops the bill for producing placid audio in calls and music.
5. JBL Everest 310GA
SGD 179
Up to 20 hours playback
Fast-charging – 2 hours
Echo-cancelling mode
Schedule's a bit jammed? Fret not because the JBL Everest 310GA packs all the concert and gig experiences you could ever want.
The echo-cancelling mode also diminishes unnecessary noise during calls for clear-cut audio.
6. Marshall Major III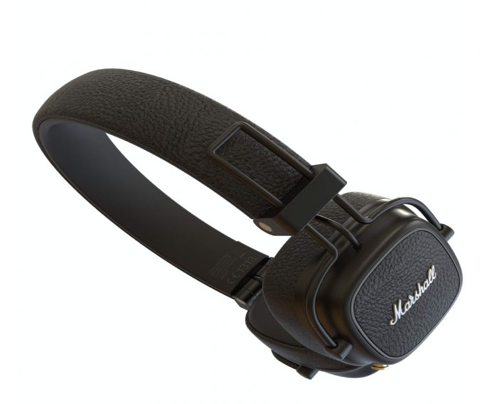 SGD 199.00
Up to 30 hours of playback
Control knob for easy playback control
Collapsible design for travelling
Want a music companion for long periods? The Marshall Major III plays iconic sound for 30 hours, so it might be the answer.
It meshes with every occasion since the headphones are designed with an elegant look, re-engineered with contemporary flavor as seen on the textured leather. This is a set coming from a very respected brand too, so you know it can give you a sonic carnival of epic proportions.
7. X10 Truly Wireless Sports Earphones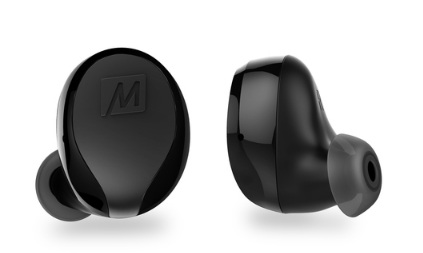 SGD 99.00

Rich and clear sound

Sleek, ergonomic earpieces
For the sporty and avid commuters alike, you know how important it is to have really durable earphones that can keep up with you. Enter X10 Truly Wireless Sports Earphones, the best Bluetooth headphones that deliver true wireless experience.
Move freely with this product's superior wireless range and stability packaged in a sleeker and more compact form you'll ever want.
And with that, you have the best Bluetooth headphones in Singapore! Try any one of these cans of the wireless sound experience you've been hankering for.
In case you're looking for a new mobile to pair with these, by the way, try our other roundups. For example, we have a list of the best refurbished iPhones in Singapore that you can check out.
Or, if you're more the Android type, try our list of the best Android phones in Singapore.