Singapore vs Vietnam: How Do They Compare?
Singapore isn't a communist country, perhaps the most significant difference it has from Vietnam. But when it comes to the cost of living, there are other notable discrepancies between the two nations. 
So if you're thinking of making either a Vietnamese or Singaporean trip soon, now's your chance to learn some key economic comparisons between them.
Is Singapore costlier than Vietnam?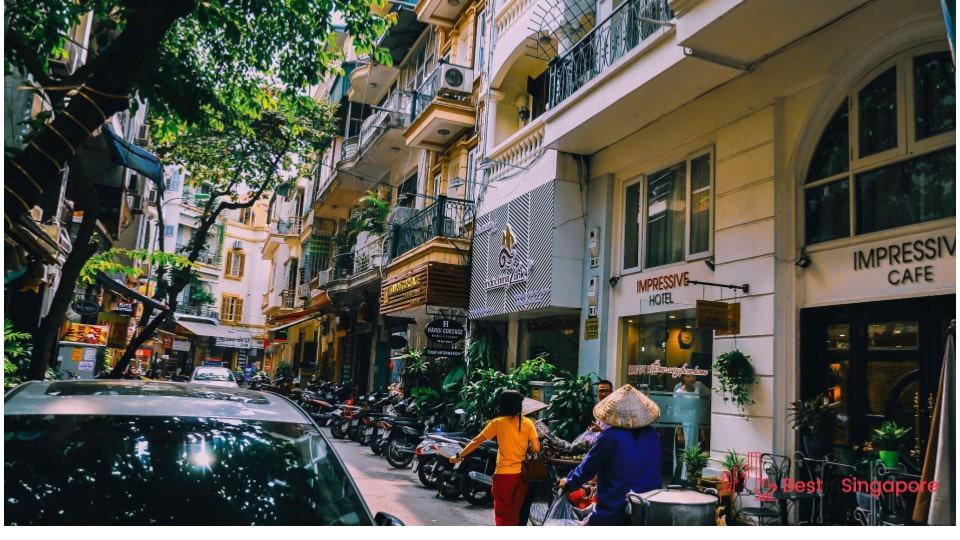 Singapore's overall cost of living is 3.4 times more expensive than in Vietnam. And with a 2017 GDP per capita of $6,900, Vietnamese earners make 13.6 less money than Singaporeans.
Yet there are other ways that Singapore is expensive—and generally more so than most other countries. There are jobless people in the country, but it's pretty difficult to survive unemployment in Singapore compared to other places.
In the next sections, we'll be looking closely at the cost of basic necessities in both countries. But below is a table that gives you a quick summary.
(Please note we're using US$ as the currency for cost comparisons.)
| Necessities | Cost in Singapore | | Cost in Vietnam |
| --- | --- | --- | --- |
| Dining out (simple meal with drink) | $10.81 | > | $2.06 |
| Clothing (mid-range label jeans) | $67.34 | > | $36.93 |
| House rent (one-bedroom apartment outside the city) | $1,573.92 | > | $231.89 |
| Internet (around 50 Mbps) | $31.79 | > | $10.34 |
Basic utilities cost three times more in Singapore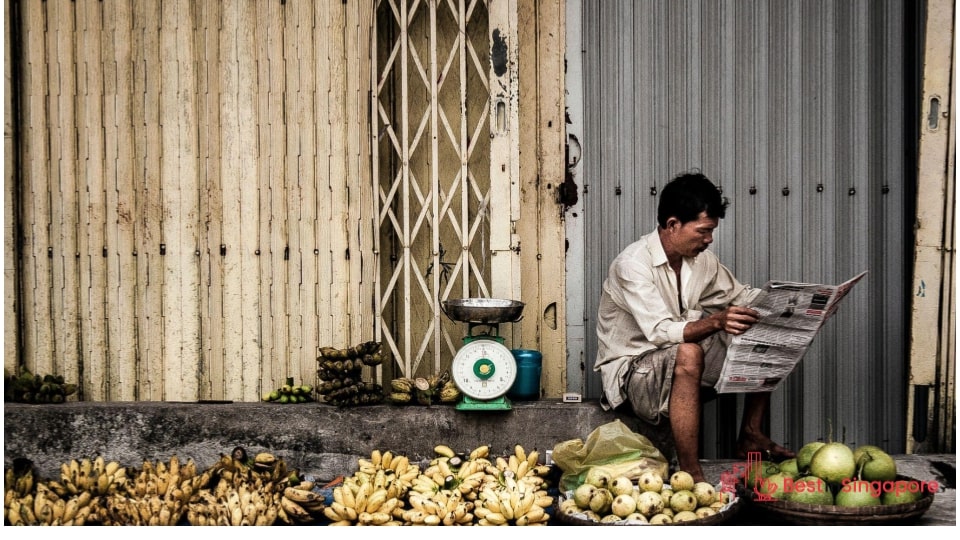 If two people lived in a 60 to 65-square metre apartment in Vietnam, they could expect to pay around $46.24 monthly in utilities. This includes electricity, water, and other billed services.
Meanwhile, two Singaporeans living in the same kind of housing situation will pay nearly $95 a month for water, electricity, gas, and other services. That's around a 105% difference between the two!
And as far as Internet access goes, only around 70.3% of Vietnamese residents have it. In Singapore, over 91% are now online.
Clothing and shoes are 33% more affordable in Vietnam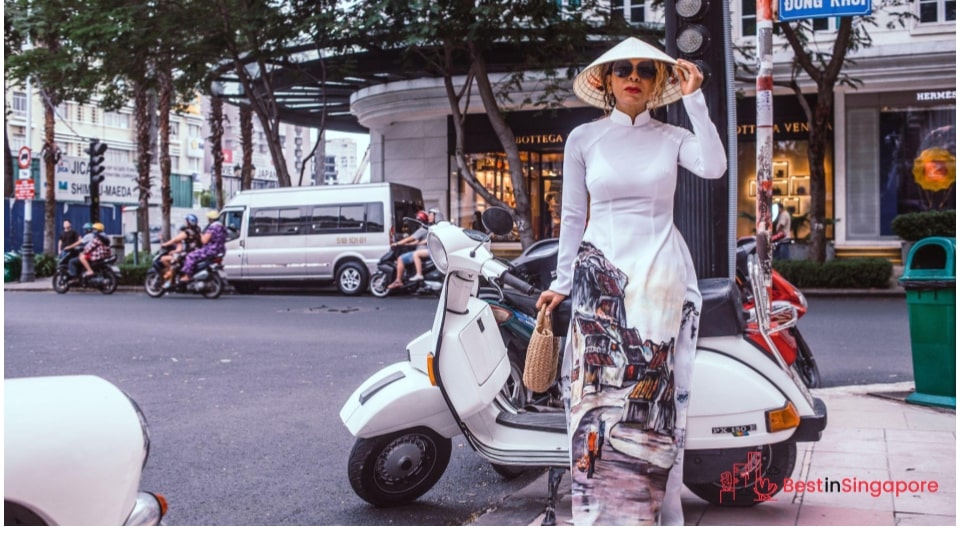 Singaporeans shell out nearly 34% more for clothes compared to their Vietnamese counterparts. This applies to different articles of clothing as well as fashion accessories.
For instance, popular running shoes like Adidas or Nike can cost $92.94 a pair in Vietnam. In Singapore, they can cost a little over $100 or nearly 9% more.
A pair of leather men's boots or shoes can be had for a little below $90 in Vietnam. Meanwhile, Singaporeans are expected to pay almost 25% higher for them at $111.55. 
Rent is 4.5 times more expensive in Singapore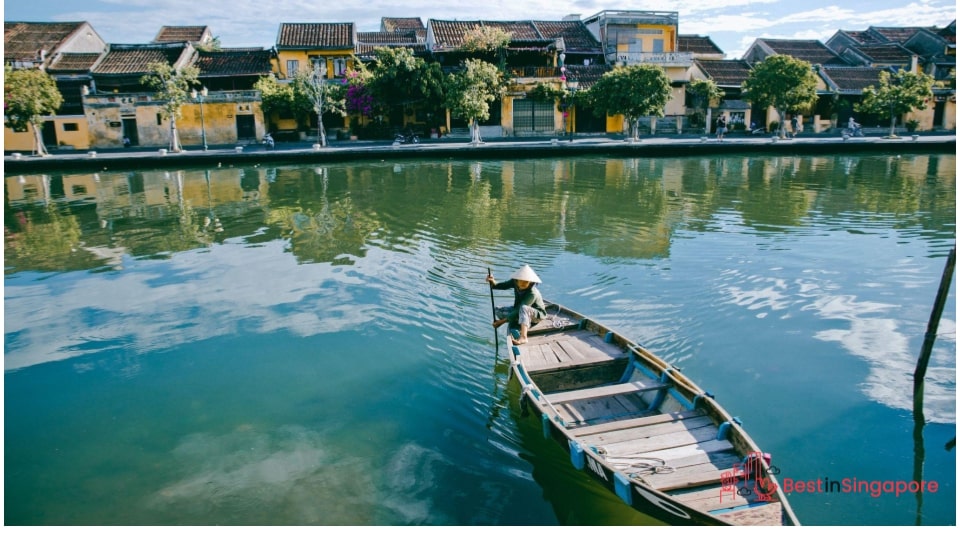 Real estate in Singapore is considered one of the most expensive all over the world.
And when compared to Vietnam, it becomes even more obvious when broken down into monthly fees. As indicated in the table a few sections up, there's quite a wide discrepancy.
In fact, there's almost a 495% rental cost difference between a one-bedroom apartment in Singapore and in Vietnam! 
Renting an apartment unit with just one room in Vietnam's downtown area costs just $370.83 a month. In Singapore, a similar home rental has a staggering monthly $2,204.05 cost.