Singapore vs Italy: How Do They Compare?
Singapore has lots of great Italian restaurants, but most times, nothing beats experiencing (and eating!) the real thing.
So if you want to sip some cappuccino while slurping authentic pasta in a real Italian garden, maybe it's time to take a trip to Italy soon.
But how does Singapore compare to Italy when it comes to quality of life and cost of living? Let's take a closer look at this post.
Is Singapore better than Italy?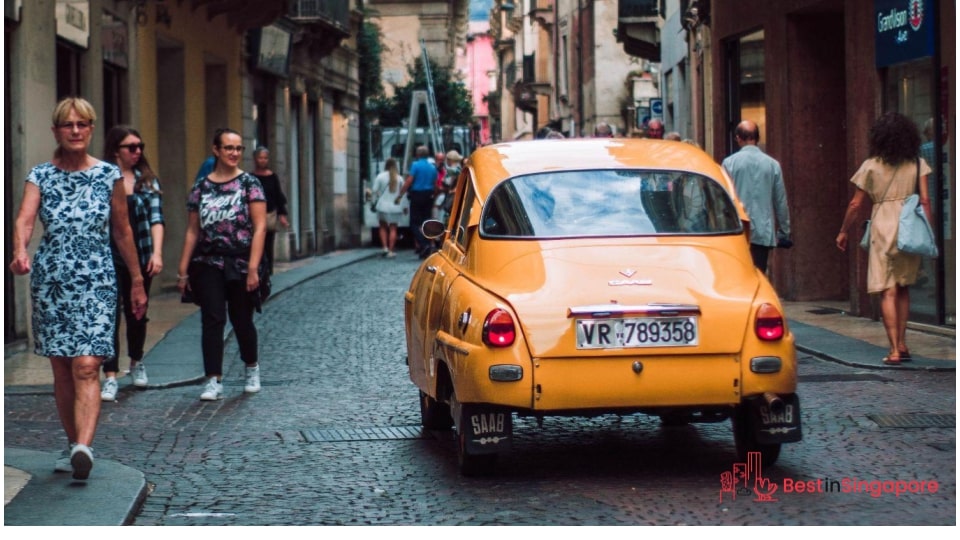 The quality of life in Singapore is significantly better than in Italy in several ways, including in health and economic aspects. For starters, Singaporeans live 3.5 years longer than Italians!
We'll be revealing some specific lifestyle differences in the next sections. But this table can give you an idea of the differences between the two countries' cost of living at a glance.
It compares housing, food, and other rates in Singapore and Italy using US$ as the comparison currency.
| BASIC NECESSITIES | COST IN ITALY | | COST IN SINGAPORE |
| --- | --- | --- | --- |
| Housing (1-bedroom apartment, downtown area) | $560.05 a month | | $2,204.05 a month |
| Clothing | $72.84 for regular jeans | > | $67.34 for regular jeans |
| | $82.76 for running shoes | | $100.95 for running shoes |
| Grocery items | $1.63 for 1 loaf of bread | | $1.80 for 1 loaf of bread |
| | $8.87 for 1-kg boneless chicken breast | > | $7.26 for 1-kg boneless chicken breast |
| | $1.15 for 1-litre milk | | $2.35 for 1-litre milk |
| Dining out | $8.28 for fast-food meal combo | > | $5.76 for fast-food meal combo |
There are more obese adults in Italy than in Singapore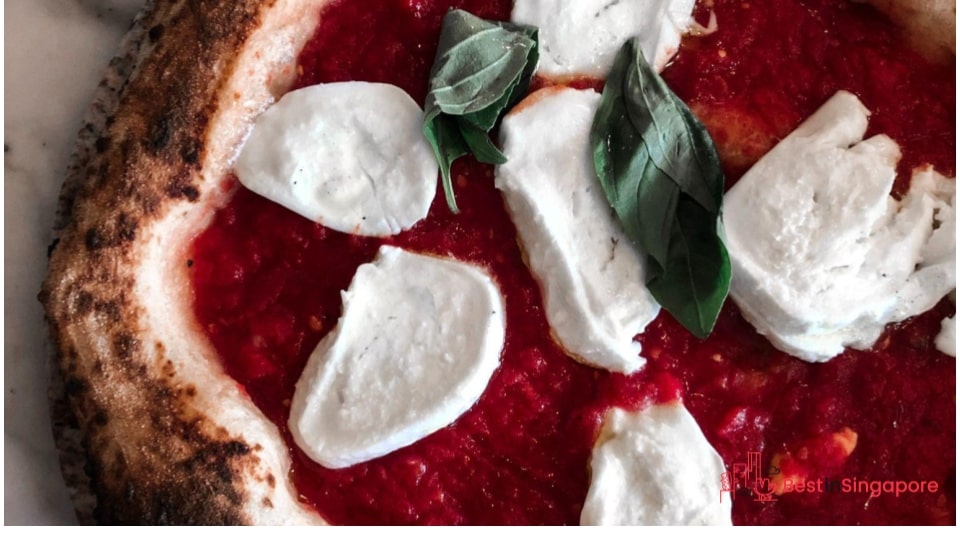 With all the authentic pasta and pizza places in Italy, it's hardly surprising that 69.3% of adult Italians are more likely to be obese compared to adult Singaporeans.
In 2016, 19.9% of the adult Italian population was considered obese. In stark contrast, only 6.1% of Singaporeans met obesity levels in the same year.
That's not to say Singaporean food is inherently healthy. In fact, obesity rates in Singapore are rising, causing the government and concerned groups to encourage Singaporeans to go for nutritionist-approved diets instead of fast-food fare.
Fewer Singaporeans are unemployed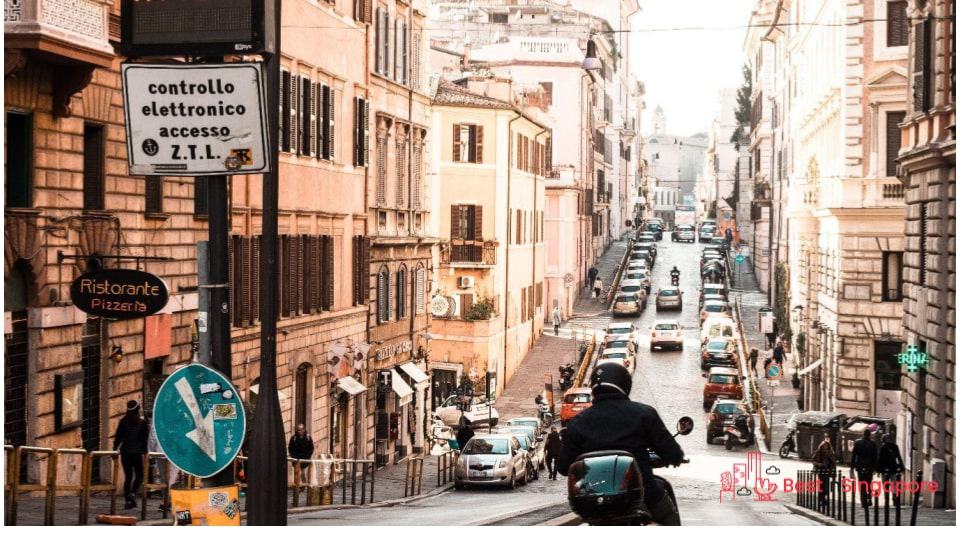 In 2017, 11.3% of Italians were unemployed. Meanwhile, only 2.2% of Singaporeans didn't have jobs in the same year.
It's pretty difficult to survive unemployment in Singapore, especially since 80.5% of Singaporeans are less likely to be jobless compared to Italians. 
And given the high cost of living in Singapore, being out of a job means having to struggle with monthly bills and daily costs of necessities like food and shelter.
It's a good thing that there are plenty of reliable employment agencies in Singapore to help those without a job get gainfully employed.
Italy's cost of living is 66.0% more affordable than in Singapore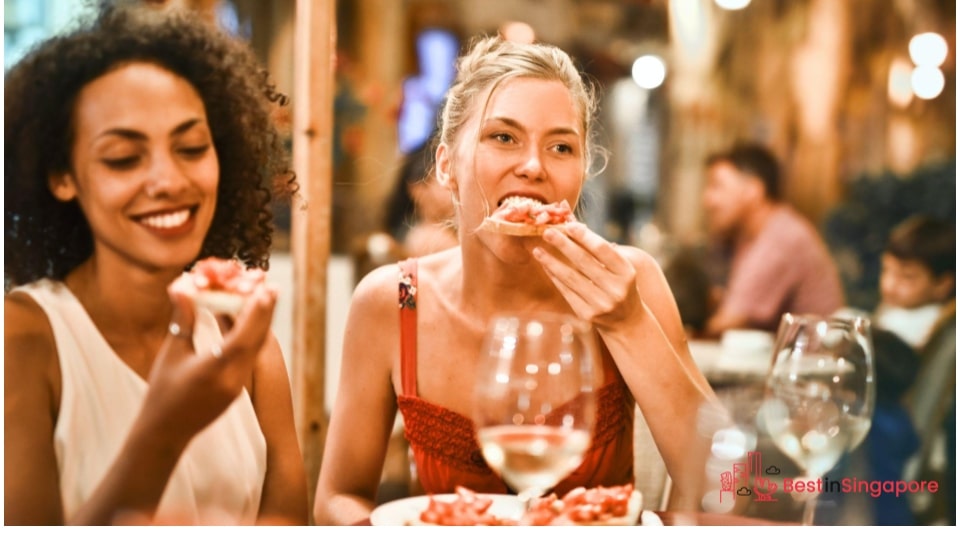 Living in Italy means paying nearly 66% less overall for necessities like housing, food, and some articles of clothing.
So while parts of Italy may seem glamorous and luxurious, there are still affordable ways to live and thrive in the country.
For instance, certain supermarket items cost less in Italy compared to Singapore. Fruit like apples and oranges can have an 80% markup in Singapore because they're all imported from other countries.
And as indicated in the table above, apartment rentals in Singapore cost over 260% more than those in Italy. 
An apartment with one bedroom outside the city centre is already $1,573.92 a month in Singapore, while a similar one would cost just $428.17 monthly in Italy.