Screen for Life: Guide to Health Screening in Singapore
It's incredibly important that we remain healthy, and luckily, there are many health screening centers in Singapore to help keep us in check.
A health screening may sound a bit intimidating, but we're here to help alleviate your concerns.
What does health screening entail, how often should you do it, and how much does it cost? To answer your questions, here's a guide to getting a health screening in Singapore.
What is health screening?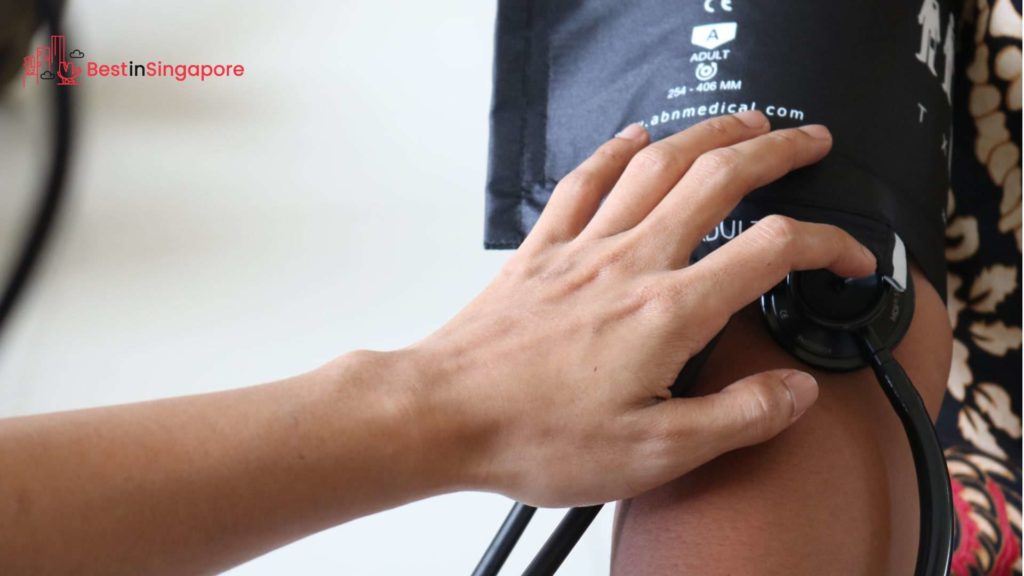 Essentially, a health screening is a medical procedure done on individuals to check for diseases and other conditions before they start showing any noticeable signs and symptoms.
There are two kinds of health screenings that you can get: namely, basic and specific health screening.
Basic Health Screening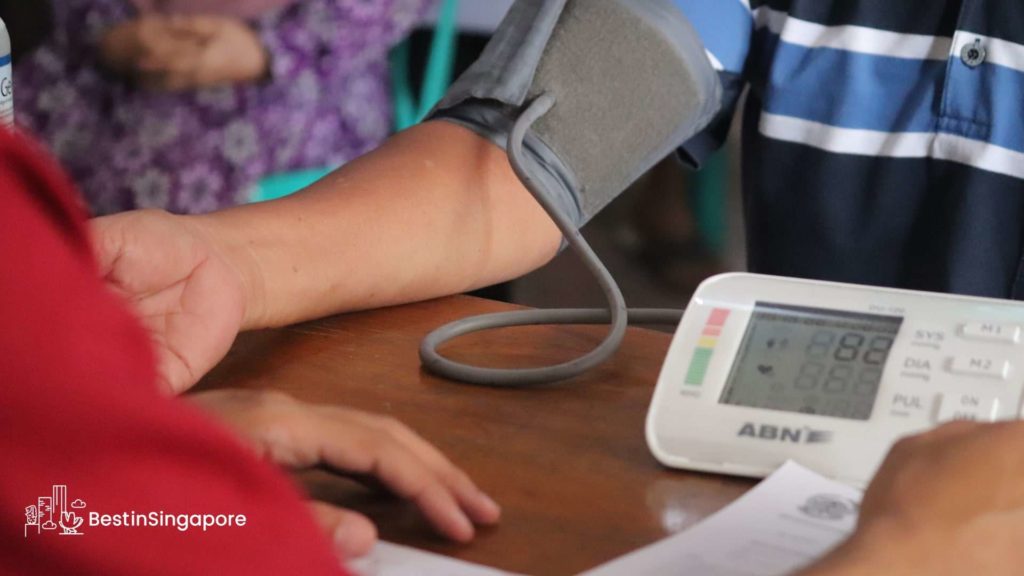 Basic health screening simply aims to check your overall health condition. Because of this, you'll always find the same components in a basic health screening package no matter which healthcare provider you choose.
These four components are as follows:
Medical Health Assessment. This is done by a qualified physician, and they will ask you about your medical history and lifestyle so that they can identify any potential health risks.
Physical Examination. This one checks your blood pressure, body mass index, and vision.
Blood Glucose Test. This is to test for diabetes, and your blood sample is usually taken after fasting, but some providers will offer tests that don't require fasting.
Blood Cholesterol Test. This checks for high cholesterol and cardiovascular diseases, and just like the previous test, it's also done after fasting.
Specific Health Screening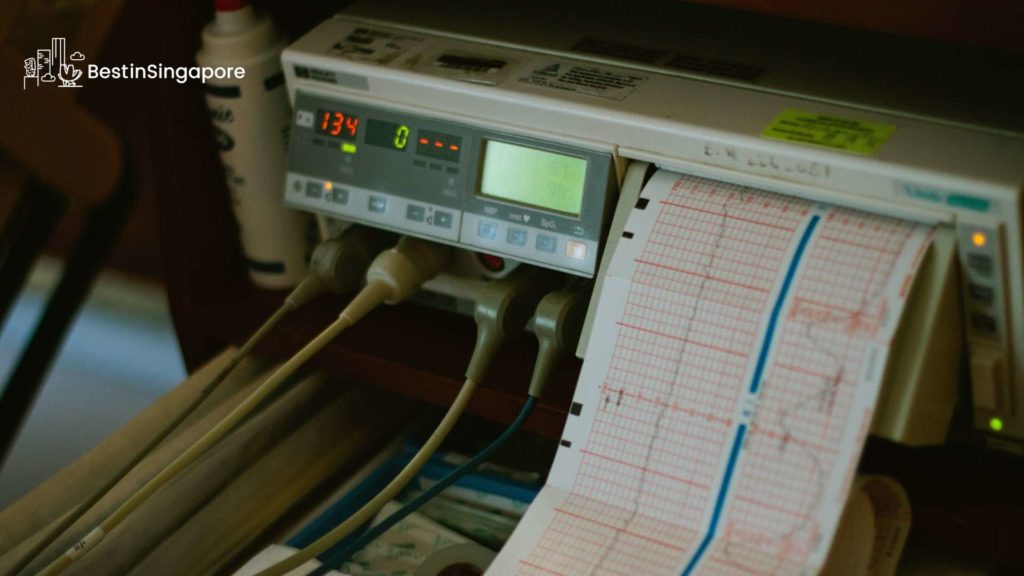 If you want to know if you have a certain condition, then you should go for a specific health screening. This kind of health screening consists of more medical tests that will give your doctor a better picture of your health condition.
Depending on your risk profile, these additional tests may include the following:
Electrocardiogram (ECG). This tests if your heart activity is normal and also detects any heart condition you might have.
Full Blood Count. This is to see if you have anemia.
Chest X-Ray. This is to see if there are any anomalies in your chest area, specifically the lungs.
Urine Analysis. This is to check the condition of your kidneys—if they're still functioning well.
Function tests for your liver and thyroid
Why should I get health screening?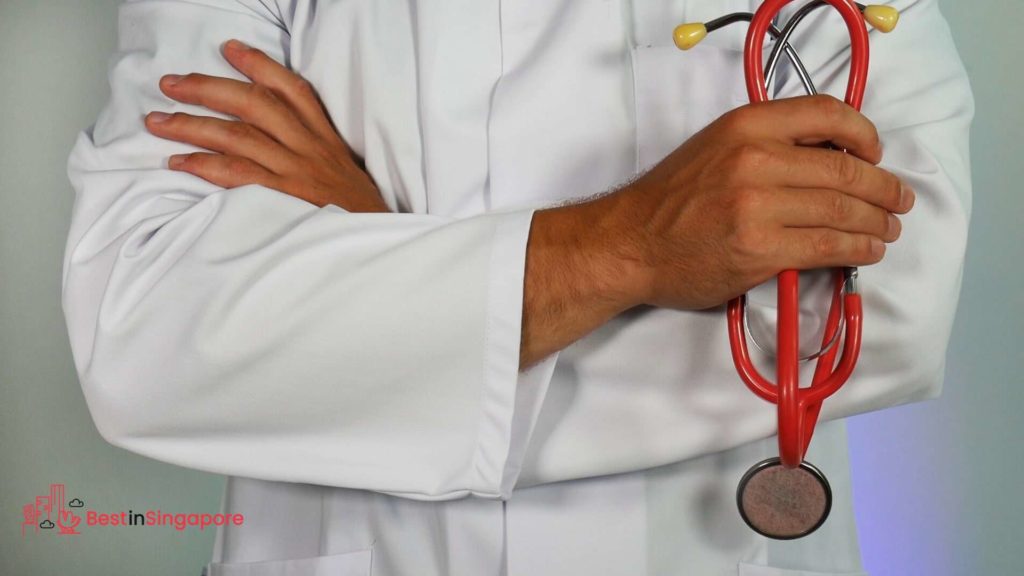 It's incredibly important that you get health screening because this procedure will let you know if you're at risk of any potential disease.
Once you know if you're at risk of a major condition, your doctor can suggest specific preventive measures that you can immediately put into place before any symptoms develop.
In other words, health screening ensures your general well-being, and if a disease has been detected, it can up your chances of recovery and survival.
It will also help you save money in the long run because you won't have to undergo the costly treatments that will undoubtedly happen if a disease worsens.
What kind of health screening tests can I get in Singapore?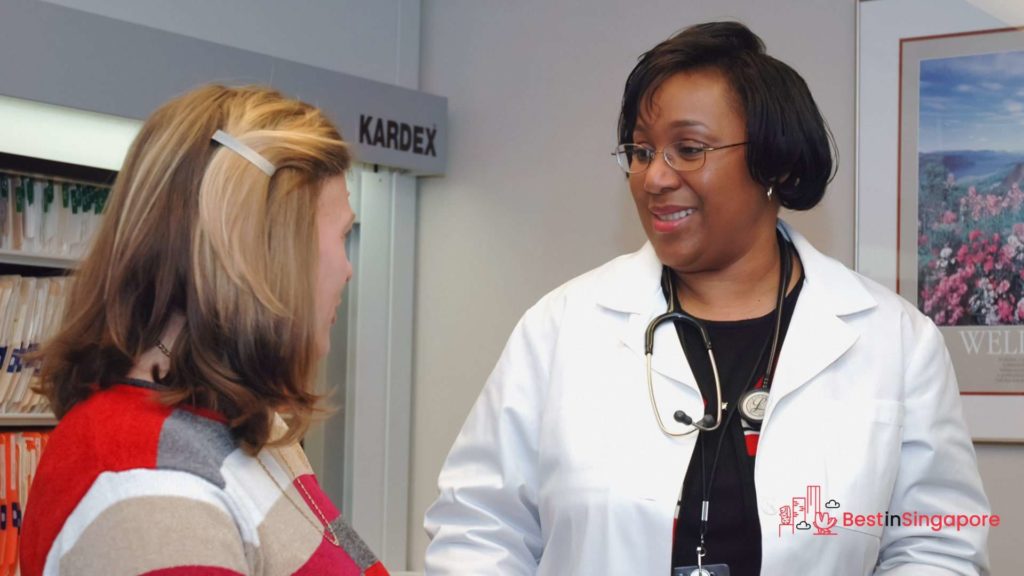 There are three kinds of health screening tests available in Singapore, namely Categories 1, 2, and 3. Technically, you can only get tests under Categories 1 and 2 because the Ministry of Health (MOH) doesn't recommend Category 3.
The reason Category 3 isn't recommended is there's not enough evidence to prove that the test is useful. Category 3 is also not cost-effective. A perfect example of Category 3 is undergoing a CA-125 (Cancer Antigen 125) Blood Test.
Essentially, CA-125 is a type of tumor marker, so high levels of it in your blood can be a sign of cancer. But though this test sounds great in theory because it can help detect cancer early, it's not a very cost-effective test, hence why it's considered a Category 3.
Category 1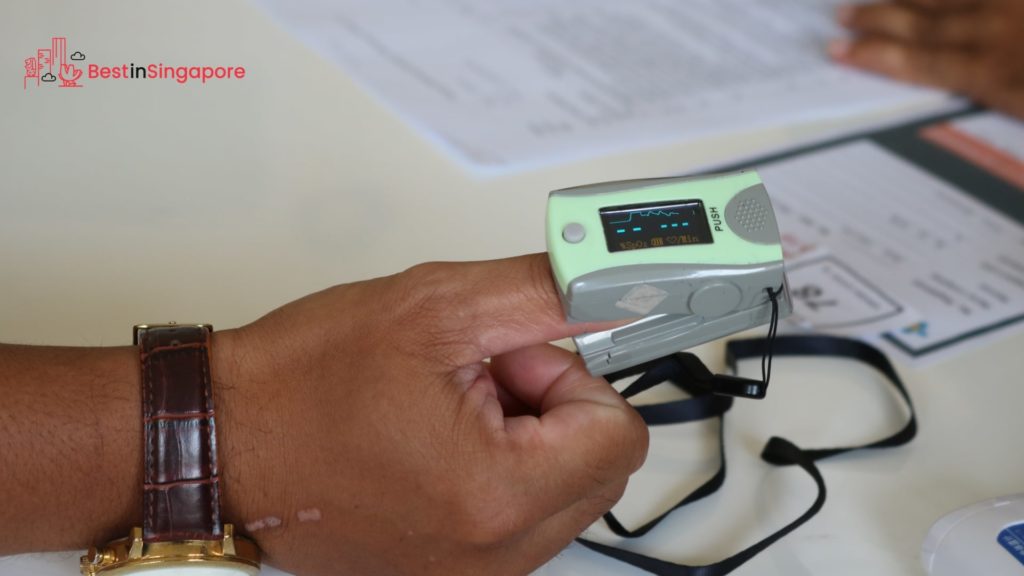 Category 1 refers to general health screening tests that are beneficial for everyone. These tests can be divided further into general screening tests for adults, newborns, and additional tests for women.
General Health Screening Tests for Adults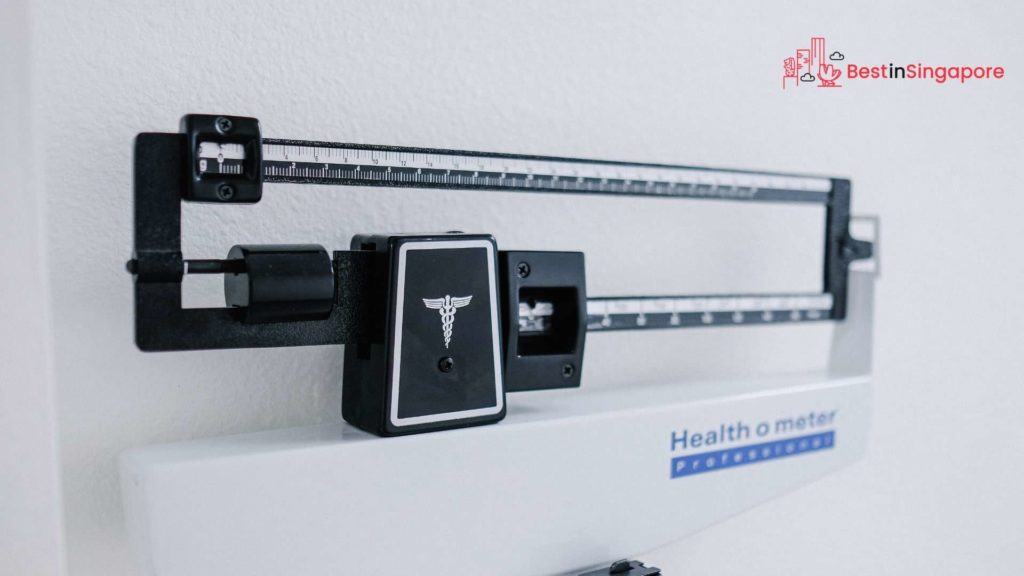 | Screening Test | What can it detect? | Who is it recommended for? |
| --- | --- | --- |
| Body Mass Index and Waist Circumference | Obesity | People aged 18 years old and above |
| Blood Pressure Measurement | Hypertension (high blood pressure) | People aged 18 years old and above |
| Blood Glucose HbA1c Test | Diabetes Mellitus | People aged 40 years old and above |
| Lipids Test | Hyperlipidaemia (high blood cholesterol) | People aged 40 years old and above |
| Fecal Immunochemical Test | Colorectal Cancer | People aged 50 years old and above |
| Colonoscopy | Colorectal Cancer | People aged 50 years old and above |
Additional Tests for Women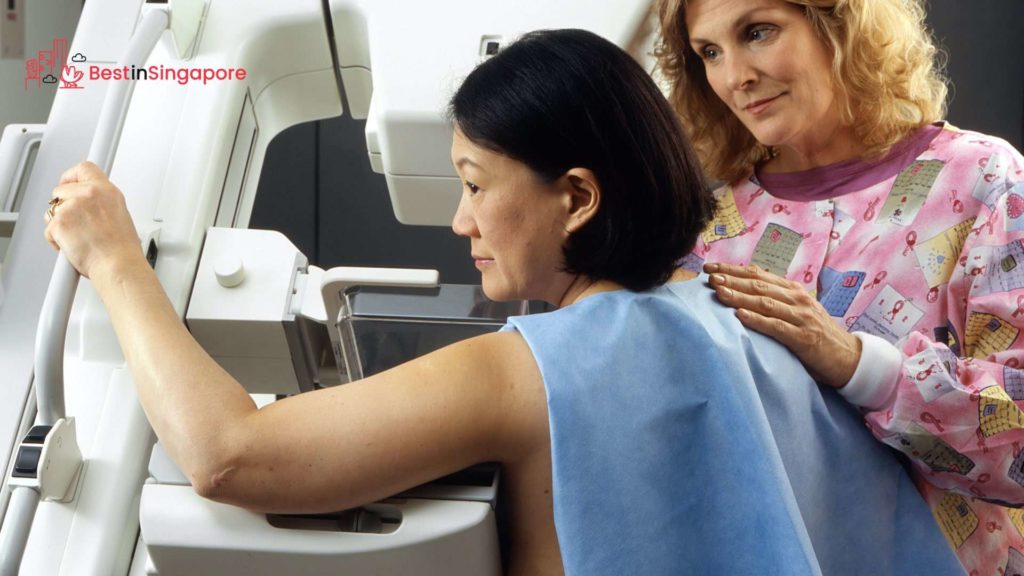 | Screening Test | What can it detect? | Who is it recommended for? |
| --- | --- | --- |
| Pap Test | Cervical Cancer | Women aged 25–29 years old who have had sexual intercourse |
| HPV Test | Cervical Cancer | Women aged 30 years old and above who have had sexual intercourse |
| Mammogram | Breast Cancer | Women aged 50–69 years old |
General Screening Tests for Newborns (Aged 0–4 Weeks Old)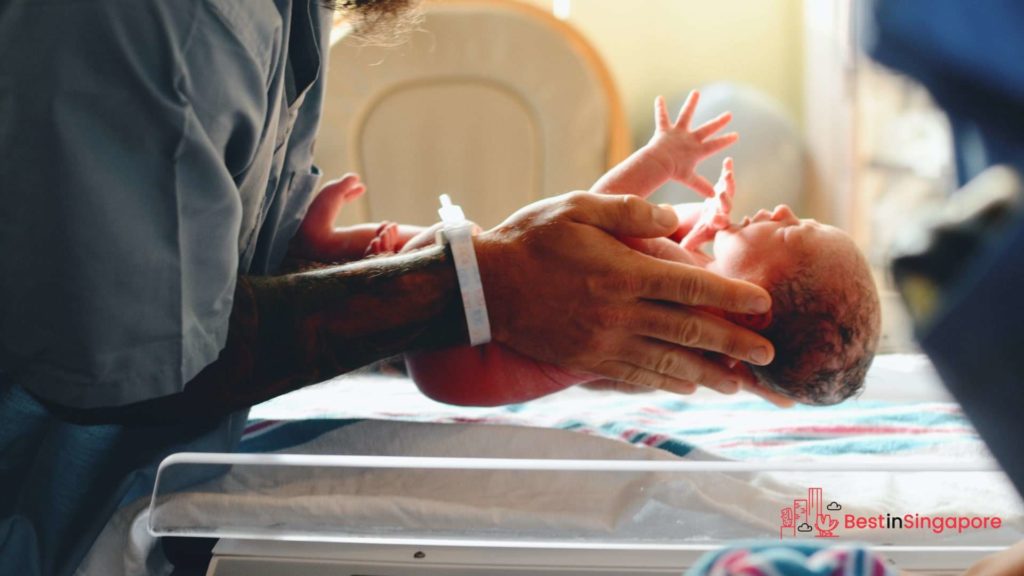 | Screening Test | What can it detect? |
| --- | --- |
| Audiometry | Hearing Loss |
| Screen with Umbilical Cord Blood | Glucose-6-Phosphate Dehydrogenase (G6PD) Deficiency |
| Metabolic Screen with Tandem Mass Spectrometry | Inborn Errors of Metabolism (IEM) |
| Thyroid Function Test (TFT) | Primary Hypothyroidism |
Category 2
Whereas Category 1 is for everyone, Category 2 screening tests are only beneficial for some people. The reason these people are recommended to undergo Category 2 tests is they have risk factors.
A few examples of these risk factors are
A family history of hereditary or chronic illnesses
Existing chronic medical conditions
Exposure to certain factors that can cause diseases (e.g. smoking)
As of right now, there are about 45 screening tests that fall under Category 2, and some of the most commonly known are the following:
| Screening Test | What can it detect? | Who is it recommended for? |
| --- | --- | --- |
| Abdominal Ultrasonography | Abdominal Aortic Aneurysm | Men aged 65–75 years old who have smoked |
| Prostate-Specific Antigen (PSA) | Prostate Cancer | Men aged 50–70 years old  |
| CT Coronary Calcium Score | Coronary Heart Disease | People with intermediate coronary heart disease risk |
| Low-Dose CT Screening | Lung Cancer | People aged 55–74 years old who have smoked more than 30 packs for years |
| Retinal Fundal Photography | Diabetic Retinopathy | People with Diabetes Mellitus |
How often should I get health screening?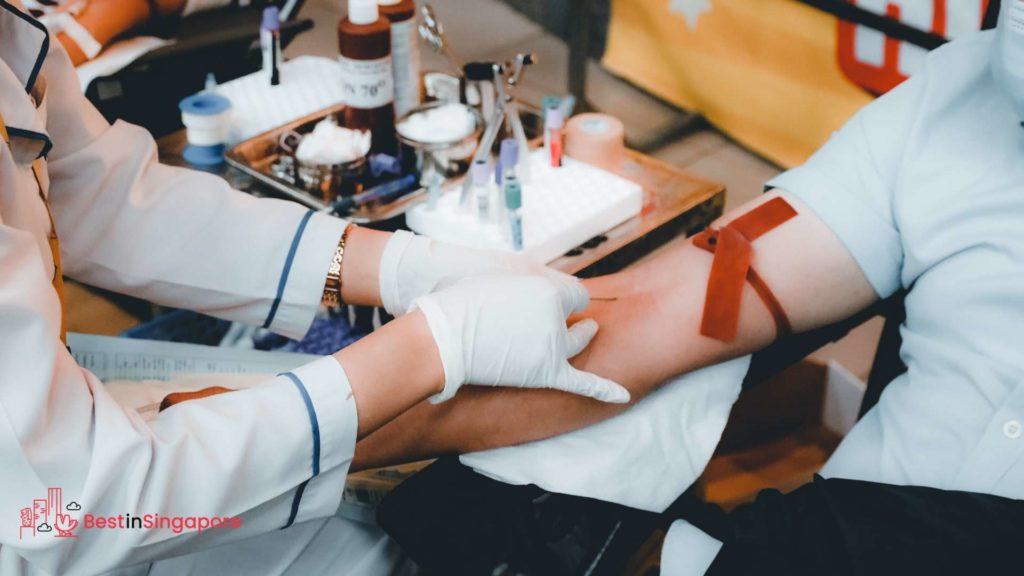 The general rule of thumb is that you get a general health screening once every year. However, there are certain tests that must be taken more frequently and others that don't have to be as frequent as annual checks.
Some of these tests with different recommended frequencies are as follows:
Blood Pressure Measurement: once every two years or as frequently as your doctor recommends
Blood Glucose HbA1c and Lipids Test: once every three years or as frequently as your doctor recommends
Fecal Immunochemical Test: once a year
Colonoscopy: once every five to 10 years
Pap Test: once every three years
HPV Test: once every five years
Mammogram: once every two years
As for the general screening tests for newborns, they only have to be done once.
Can I get a health screening if I'm pregnant?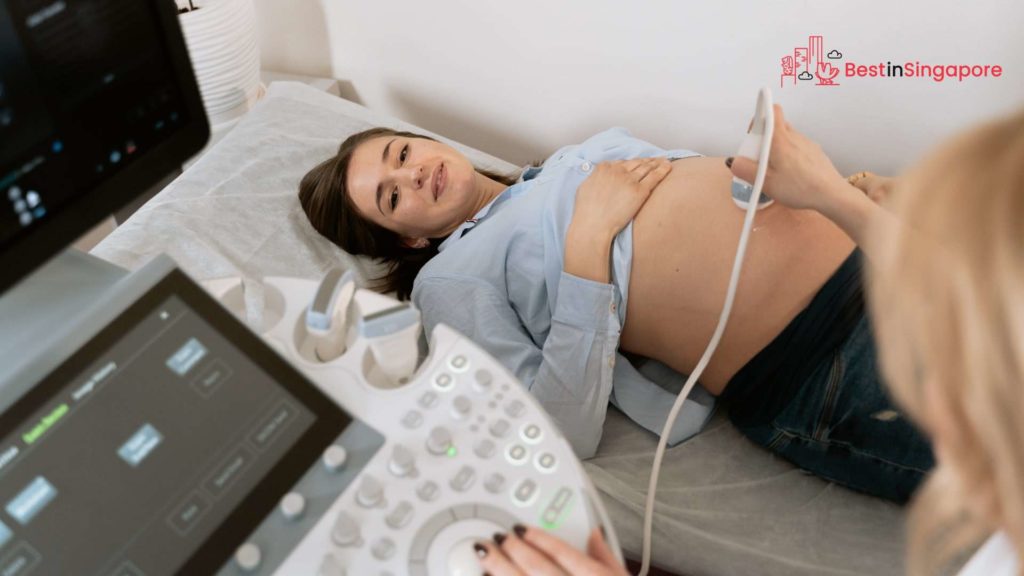 Generally speaking, health screening tests are completely harmless to pregnant people and their babies. There are even tests that pregnant people should get to eliminate potential risks.
That said, some tests might expose you to radiation, such as in the case of X-rays.
To make an informed decision, I suggest you consult your doctor before taking any test while pregnant.
How much does health screening cost in Singapore?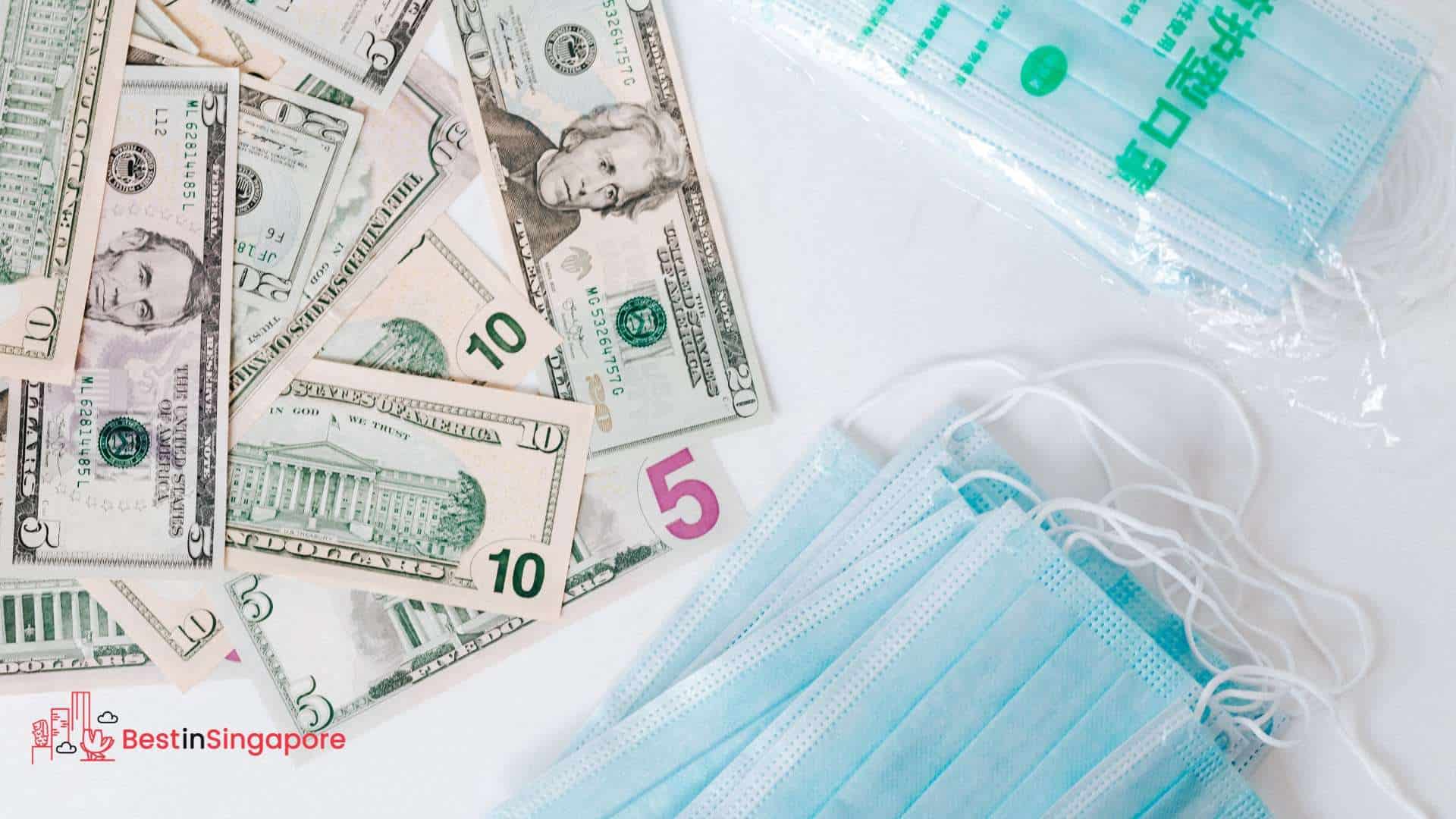 The cost of health screening in Singapore will depend on your healthcare provider. Are you getting a screening test from a private clinic, public hospital, or private hospital?
Additionally, there are also health screening packages, which have varying prices.
To get an idea of the ballpark of health screening costs in Singapore, please refer to the table below.
| Healthcare Provider | Public or Private? | Health Screening Package | Estimated Cost |
| --- | --- | --- | --- |
| Singapore General Hospital | Public Hospital | Basic to Enhanced Chronic Disease Assessment | S$363.80–749 |
| National University Hospital | Public Hospital | Health Essential to Extensive | S$298–998 |
| Tan Tock Seng Hospital | Public Hospital | Core to Three-High | S$200–530 |
| Farrer Park Hospital | Private Hospital | HealthTrack Regular to Premier | S$468–1,780 |
| Mount Alvernia Hospital | Private Hospital | Prime to Exclusive | S$695.50–1,444.50 |
| Mount Elizabeth Hospital | Private Hospital | Screen Elite to Prestige | S$868–6,498 |
| Central Clinic | Private Clinic | Basic to Comprehensive | S$48–338 |
| Fullerton Health | Private Clinic | Live Fuller Premium to Platinum | S$500.76–1,806.16 |
| Raffles Medical Group | Private Clinic | Raffles Basic to Executive | S$74.90–1,348 |
Can I use my health insurance to pay for my health screening in Singapore?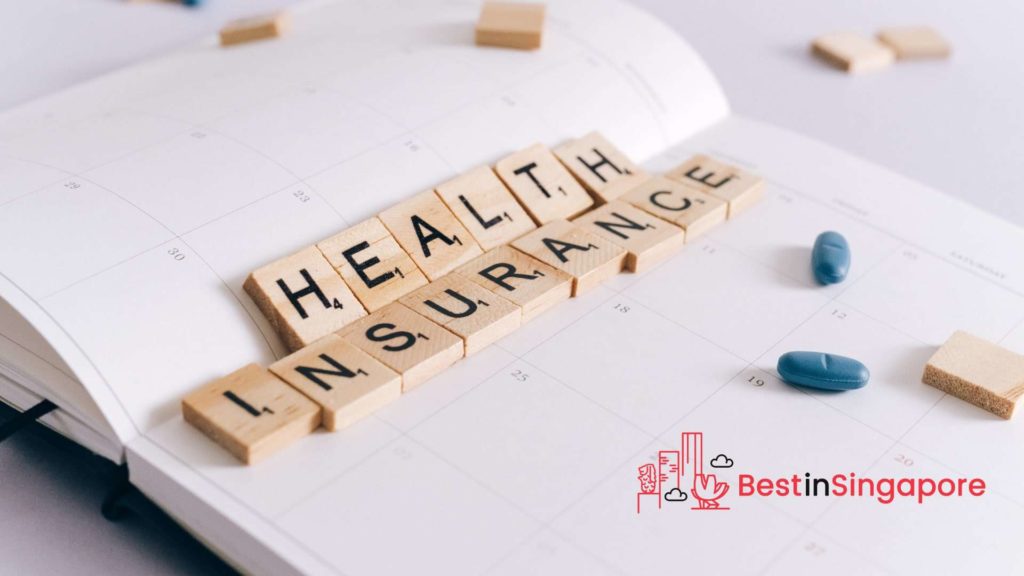 Unfortunately, if you're a Singaporean citizen or a permanent resident, you can't use MediSave to pay for general health screening packages. If you're an expat, you'll also find that some expat health insurance plans don't cover screening.
The reason for this is that MediSave and most insurance plans are meant to cover "necessary" treatments, and a health screening is generally considered a voluntary procedure.
That said, you can use your MediSave or another insurance plan to pay for certain scans, such as MRI, CT, colonoscopy, and mammograms (only for women aged 50 and above).
Additionally, for expats, some private brokers offer specialized health insurance plans that cover health screenings.
So, keep that in mind when shopping for health insurance. Don't hesitate to interview many insurance providers (and negotiate if possible).
Are there subsidies for health screening in Singapore?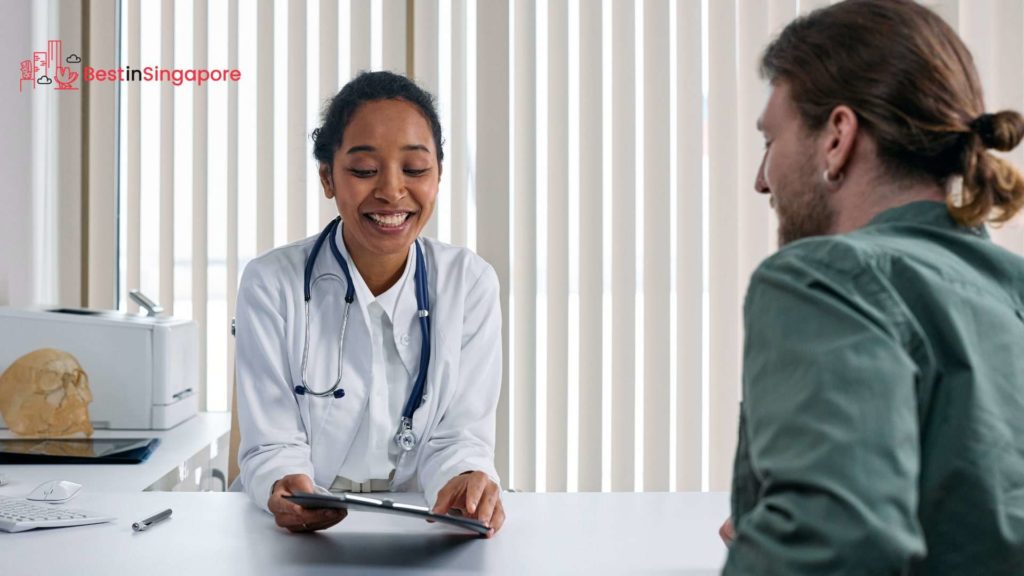 Insurance plans may not cover screening tests, but luckily, health screening is actually heavily subsidized for citizens and permanent residents in Singapore.
This is due to the Screen for Life program by the Health Promotion Board, which allows citizens and permanent residents to avail of subsidized health screenings at Community Health Assist Scheme (CHAS) General Practitioner Clinics.
The amount you have to pay per visit will depend on what CHAS card you hold or if you're part of Merdeka or Pioneer Generation, but you can still rest assured that you won't have to pay more than S$5.
CHAS Green Card or Eligible Singaporean Citizens: S$5
CHAS Blue or Orange Card: S$2
Merdeka Generation: S$2
Pioneer Generation: Free
Where can I get a health screening in Singapore?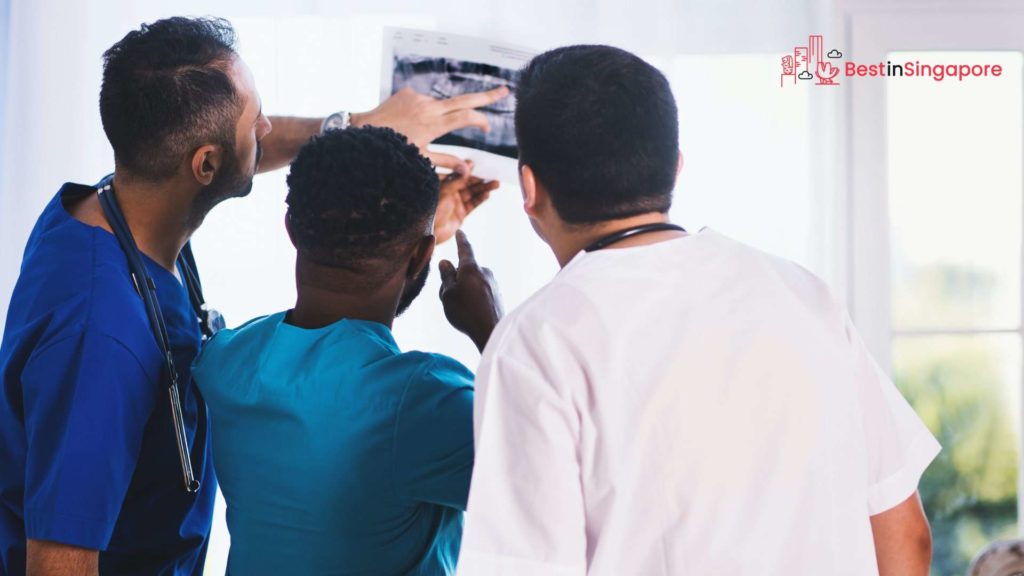 You can get a health screening in the various hospitals and clinics in Singapore, but for a more convenient experience, health screening centers are the way to go.
Since they specialize in health screening, you'll find all the necessary tests in one place.
There are about 41 screening centers on the island, so you can most likely find one in your area.
If your nearest clinic is a polyclinic, I suggest finding a different clinic, especially if you're only planning to get a general screening. This is because polyclinics don't offer general health screenings; instead, they provide tests for specific conditions.
What do I do after health screening?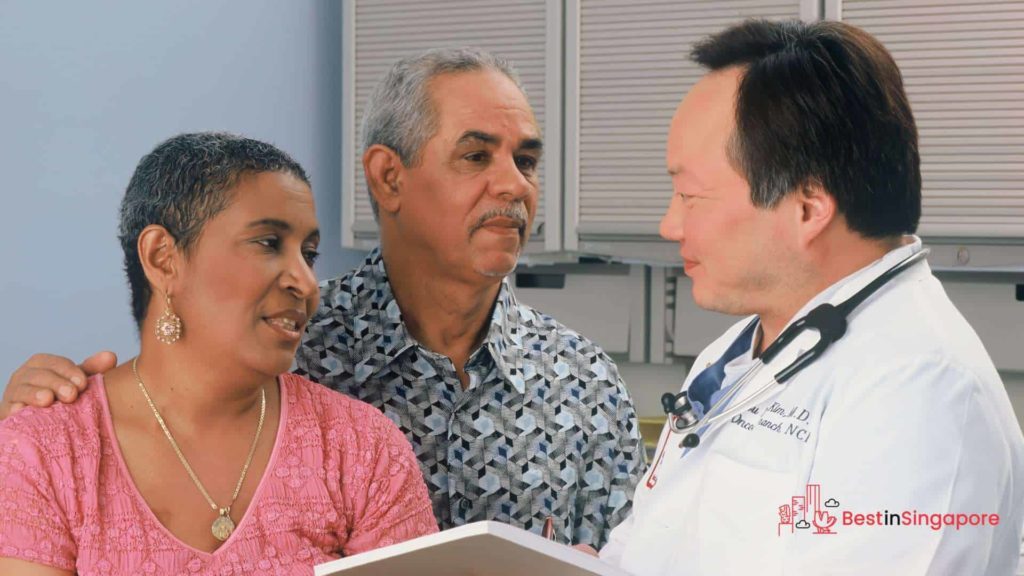 After you've undergone all the health screening tests, it's time to wait for the results, which can take a day or two. Once you receive the results and they're okay, you have nothing to worry about.
However, if there are concerning findings in your results, you should immediately follow up with your doctor. Ask them if you should take other tests to learn more about your condition and what preventive measures you should put in place.
It can get pretty scary to get abnormal screening results, but remember that it's always better to detect potential diseases earlier than later.
Other Tips to Consider When Getting a Health Screening in Singapore
Start with Basic Health Screening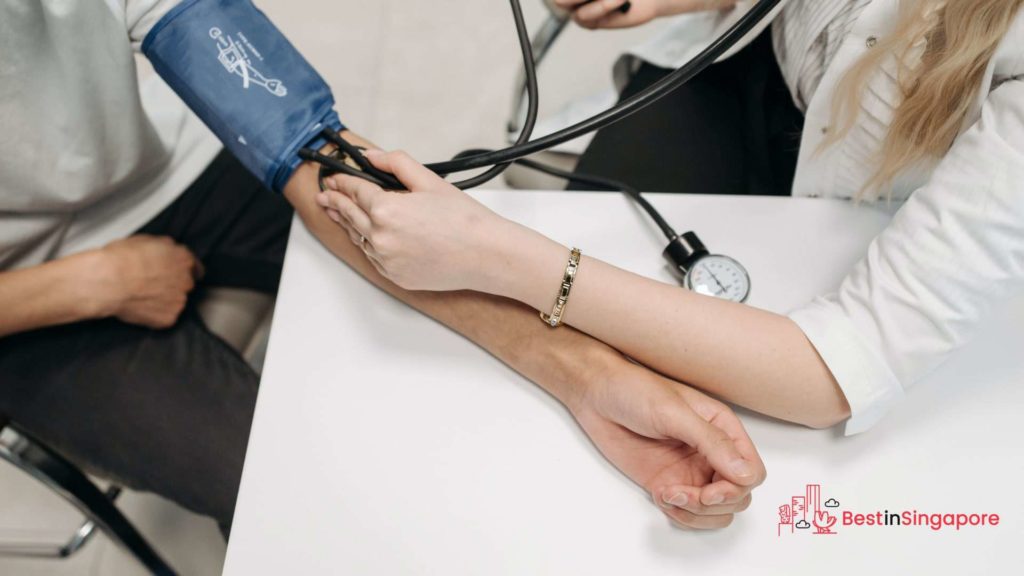 If you're a relatively healthy individual and you want to get screened but you don't have the means to get a comprehensive test, you should start with basic health screening.
This screening type covers all the broad strokes, so you get a pretty good picture of your overall health. Only when a doctor suggests that you take other tests should you pay for more.
What to Do Before Your Health Screening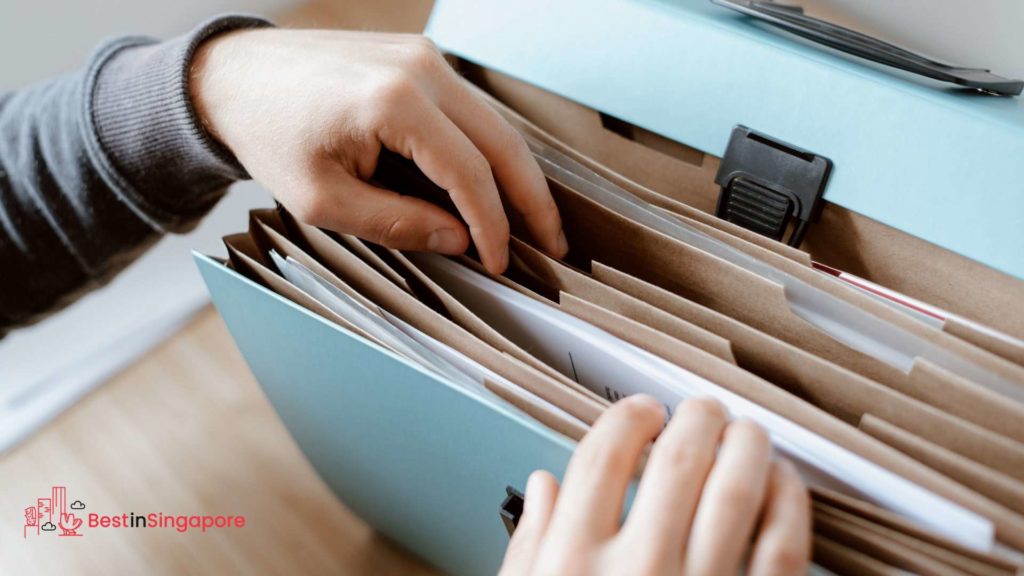 It's a good idea to come prepared before your health screening. So, before your appointment, be sure to do the following things:
Prepare your past medical reports, scans results, and medications. Put them inside your bag so that you won't forget to bring them the next day.
If your blood glucose or lipids test requires fasting, don't consume anything eight hours before your screening.
You might be asked to do the treadmill test (also known as a cardiac stress test, which measures your heart's ability to respond to external stress), so bring an extra change of clothes just in case.
If you're doing a pap smear or a urine and stool test, make sure that your menstruation has ended five to seven days before the test.
What Not to Do Before Your Health Screening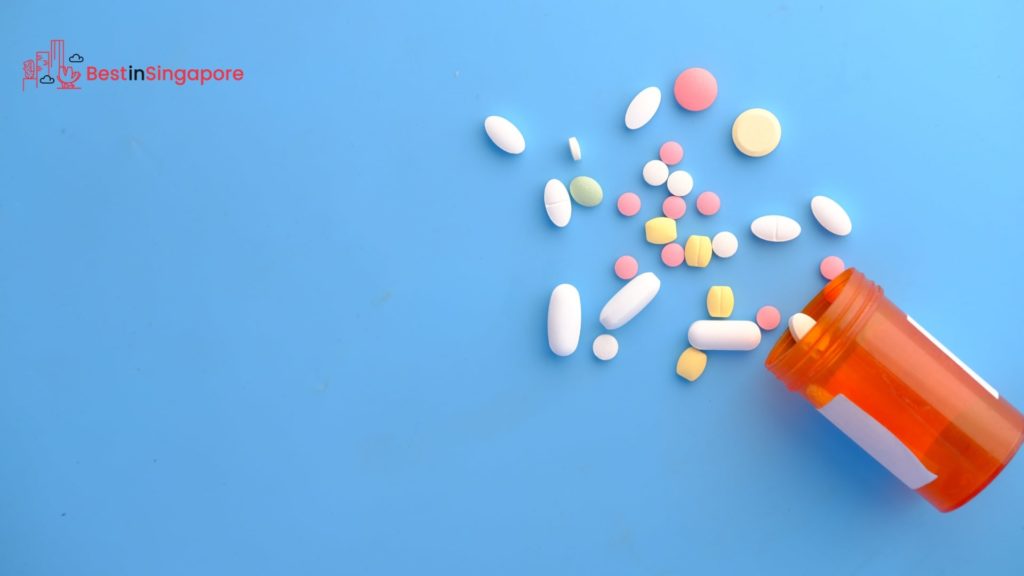 There are also some things you shouldn't do before your health screening appointment. These are the things you should avoid:
Don't take any of your morning medications and/or supplements. Wait until your blood sample gets taken.
Additionally, don't ingest beta-blockers, such as propranolol and atenolol three days before your test.
If you're doing a mammogram, you shouldn't wear any deodorant, perfume, powder, or cream under your arms or your chest area because it might affect the quality of the scan.
Lastly, try not to worry too much. I know how intimidating the process can be, but it's really important to go through with it to maintain your good health.
And even if you'll get bad news, you can still do something to stop it from ever getting worse. So, take a few breaths, and just remember that getting screened is for the best.