Seeing a Gynecologist in Singapore: What You Should Know
When it comes to health screening, there's an extra step that women must take, and that is to see a gynecologist. Essentially, a gynecologist is one who checks the health of your reproductive system and diagnoses any possible reproductive issues.
Gynecological procedures come in a great variety: from pelvic exams to pap smears to testing for sexually transmitted infections (STIs) and more. Because of this, many women are intimidated by the idea of seeing a gynecologist, so they choose to avoid it.
As a woman, I know the feeling too well, but you still must go for your own sake. If you don't know how to see a gynecologist, I wrote this article for you: let this be your guide to finding the best gynecologist in Singapore for you.
Why should I go to a gynecologist?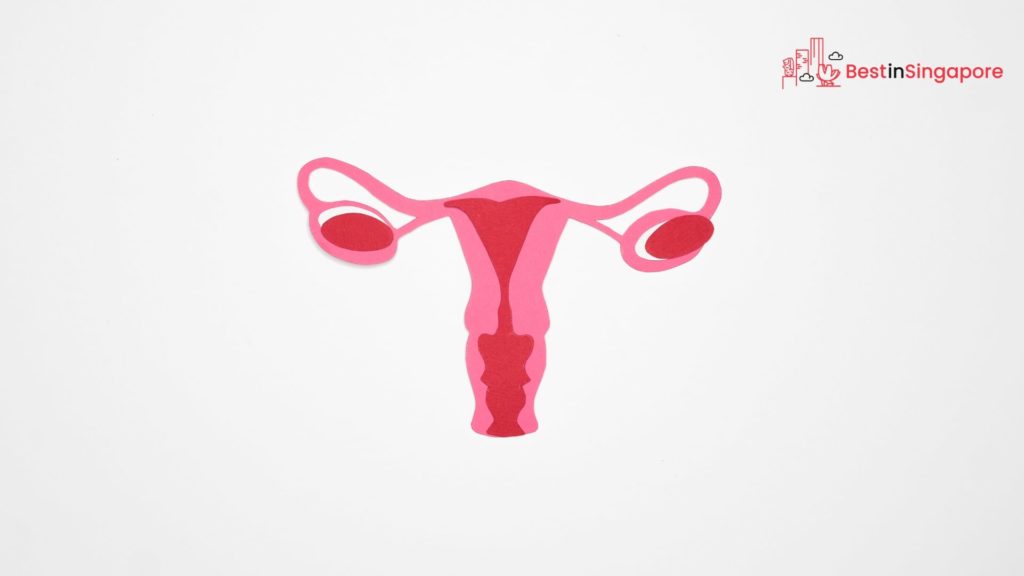 Simply put, you should go to a gynecologist because it's essential for a woman's overall health.
Unfortunately, many basic health screening packages don't include a checkup on your reproductive organs. So, if you need to know the status of your reproductive health, you need to get an extra screening test from a gynecologist.
Your reproductive system is responsible for producing certain hormones and maintaining your egg cells, so it's important to keep it as healthy as possible.
When should I start seeing a gynecologist?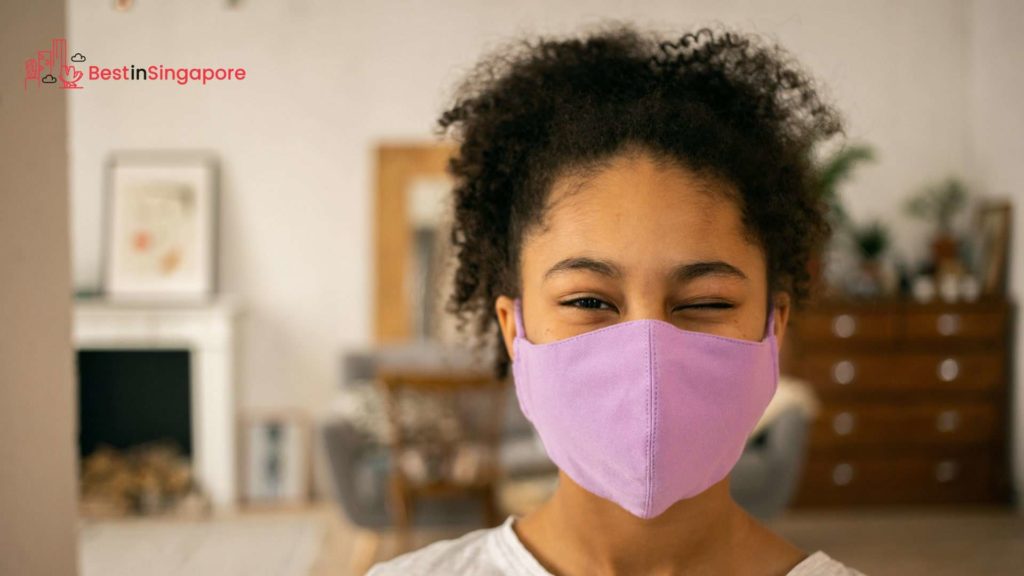 Many experts suggest that women start seeing a gynecologist as early as 13 to 15 years old. At this age, young girls can use the visit as a chance to talk about any period concerns, such as pain, bleeding patterns, and safe sex (if applicable).
Young teenage girls can also see a gynecologist to get a vaccination against human papillomavirus (HPV) if they haven't yet. Usually, HPV vaccinations are given starting at nine, and many pediatricians and family physicians have them available.
Screening for cervical cancer begins when a woman turns 21, and that's regardless of whether you have or haven't been sexually active. However, if you're younger than 21 and are sexually active, you should consider getting an annual chlamydia screening.
How often should I see a gynecologist?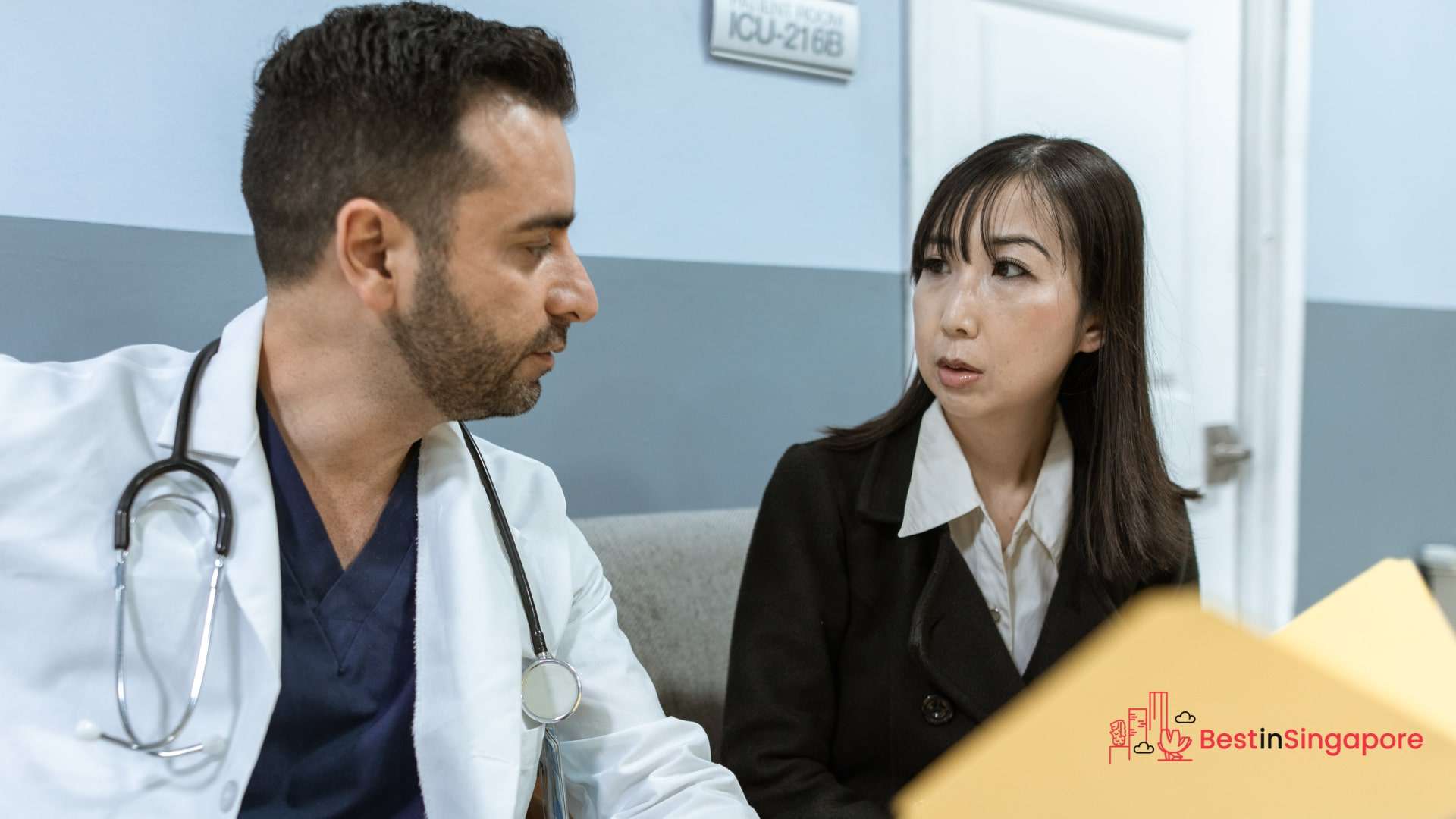 Ideally, you should see a gynecologist once a year for your annual health screening. That said, there might be instances when you have to see your gynecologist more than once every year.
These instances might be any of the following:
Issues Relating to Menstruation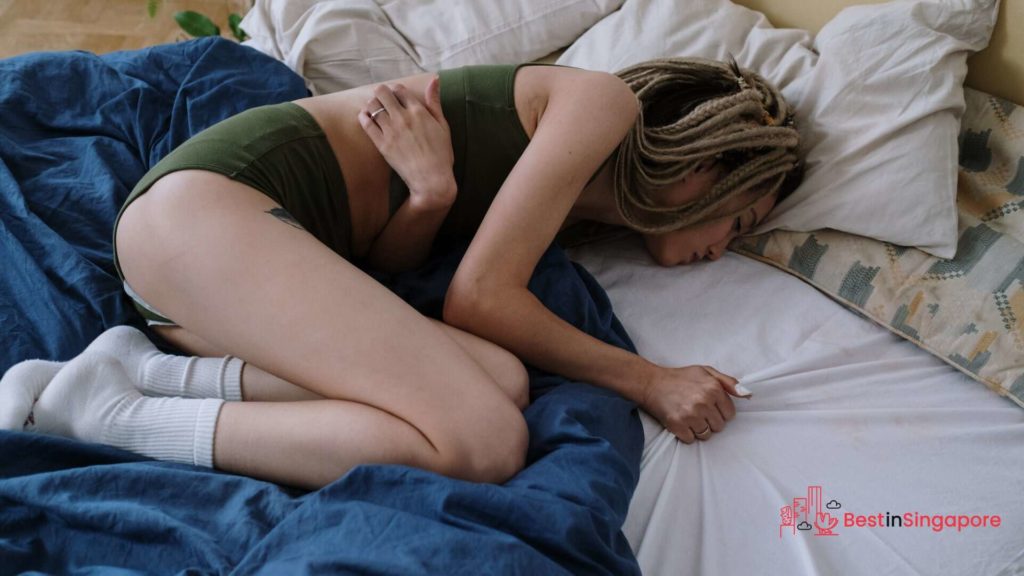 Cramping is one of the most common symptoms of menstruation, and though women constantly complain about it, it's perfectly normal. However, there are times when the pain becomes too much and too often that it disrupts your day-to-day life.
This condition is called dysmenorrhea, and its symptoms can go beyond just cramping. Other signs of dysmenorrhea include
Feeling tired
Feeling bloated
Diarrhea
Headaches
Mood changes
A feeling of heaviness in your abdomen and/or back pain
Feeling pain during heavy periods, unusual discharge, or sex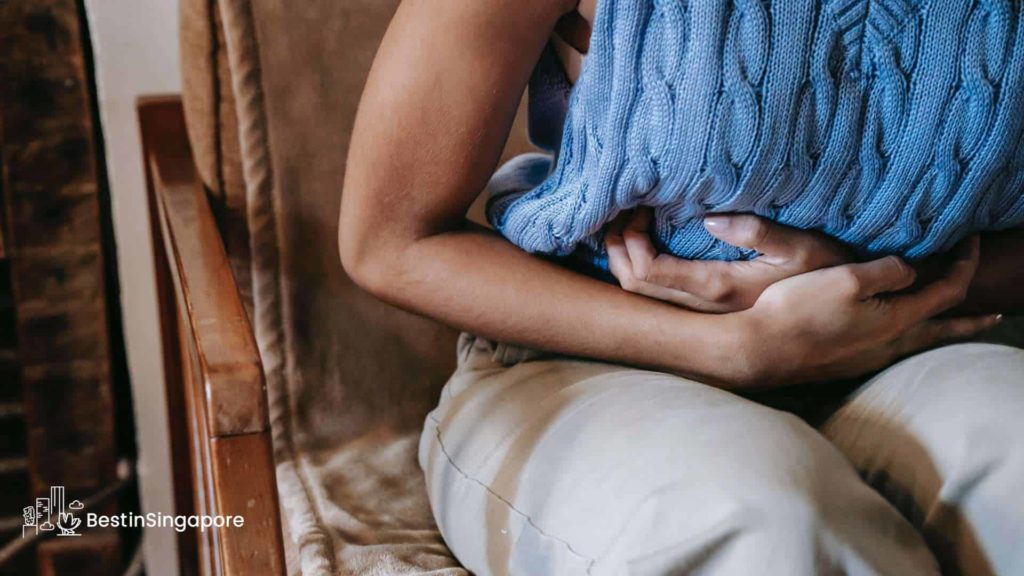 If your dysmenorrhea has become so painful that you can't do your day-to-day routine, then you should consider going to a gynecologist immediately.
It's possible that there might be an underlying health condition that's causing the painful period, and you should know it as early as possible to be able to treat it.
Other menstruation-related issues that you might want to get checked when you experience them are
Bleeding that lasts longer than a week
Bleeding that comes unexpectedly on other days or weeks
Issues Relating to Menopause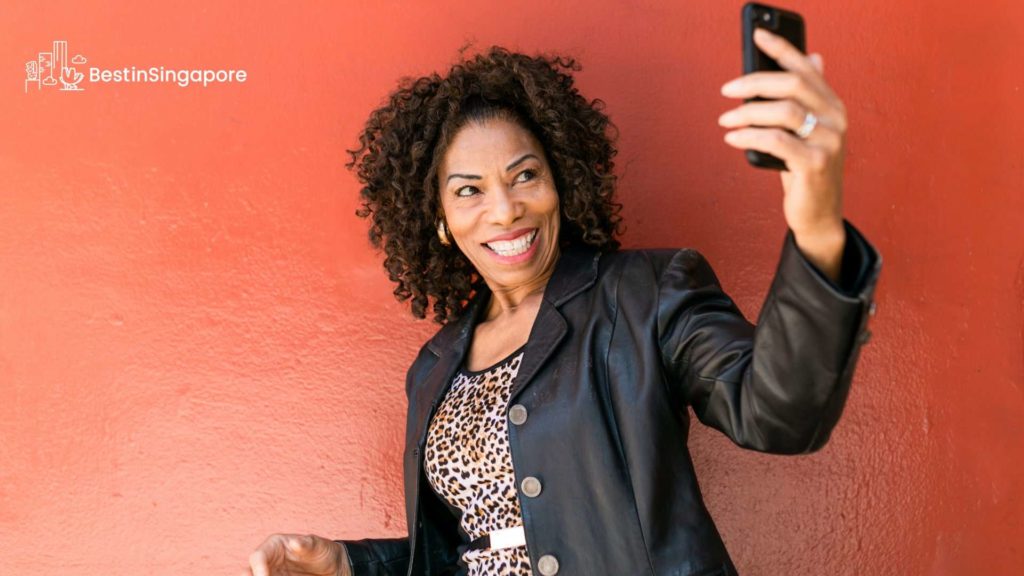 Menopause refers to the time when your menstrual cycles end, and it happens to women in their 40s or 50s. The main symptom is that your period stops entirely, but there are other signs, such as vaginal dryness and mood changes.
All these signs are normal and expected, but if you ever feel pain after your menopause starts or you're bleeding all of a sudden, it's time to go to a gynecologist for a checkup.
Family Planning
Are you planning to start a family and you want to learn more about how fertile you are? Or maybe you don't want to have children, and you want to know your contraceptive options?
Whatever your case is, your gynecologist has all the answers for you. If you're planning to get pregnant, the doctor can run some tests to ensure that you're fertile, and if some issues come up, they'll provide a solution.
Meanwhile, if you don't want to get pregnant, you can talk about contraceptive options that involve implants or intrauterine devices (IUDs). You can also discuss pregnancy termination if needed.
Pelvic Pain
If you're suddenly feeling pain in your pelvic area, especially during exercise or sex, then you should consult your gynecologist.
Pelvic pain is usually a symptom of a different problem. Sometimes, the cause is on the ligaments and muscles on your pelvic organs, while other times, it's because of conditions like an ovarian cyst or pelvic inflammatory disease.
To ensure that the issue isn't a major one, it's best that you undergo some tests with your doctor.
Reproductive Issues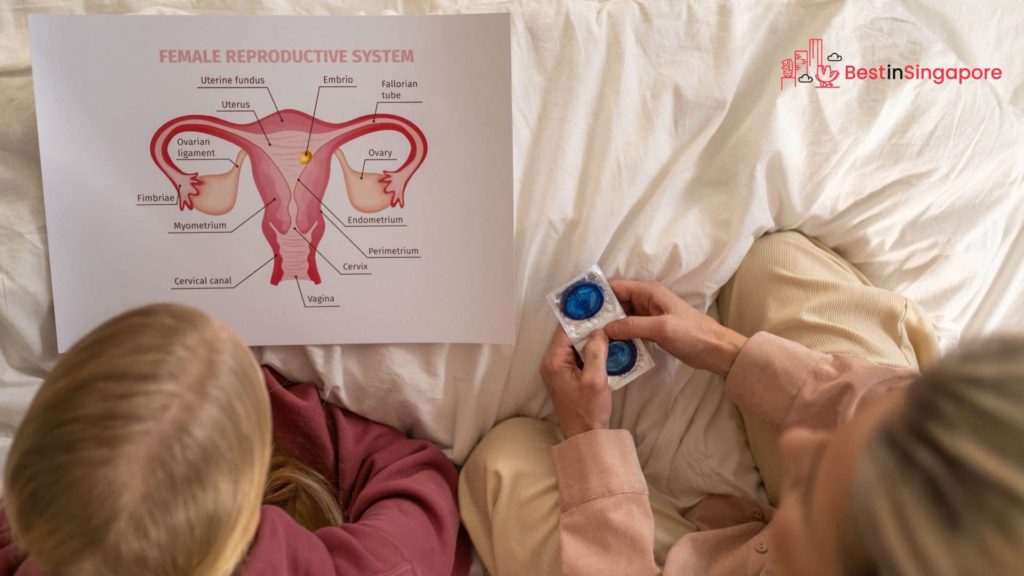 If you're experiencing any issues relating to the reproductive system, going to the gynecologist as often as needed is expected. You can also go even if you're feeling fine and you just want to know if you have certain conditions.
Most of the time, these are the conditions that women go to their gynecologist for consultation:
Any STIs
Polycystic Ovary Syndrome (PCOS)
Urinary and fecal incontinence (involuntary leakage)
Other urinary tract infections
Benign conditions, such as ovarian cysts, fibroids, breast disorders, vulvar and vaginal ulcers, and more
Premalignant conditions, such as endometrial hyperplasia (a condition where the lining of the uterus becomes too thick) and cervical dysplasia (a condition where there's an abnormal growth of cells on the cervix)
Cancers of the reproductive tract and the breasts
Pregnancy-related tumors
Congenital abnormalities of the reproductive tract
Endometriosis (a chronic disease where a tissue that resembles the lining of the uterus grows outside the uterus)
Pelvic inflammatory diseases
Sexuality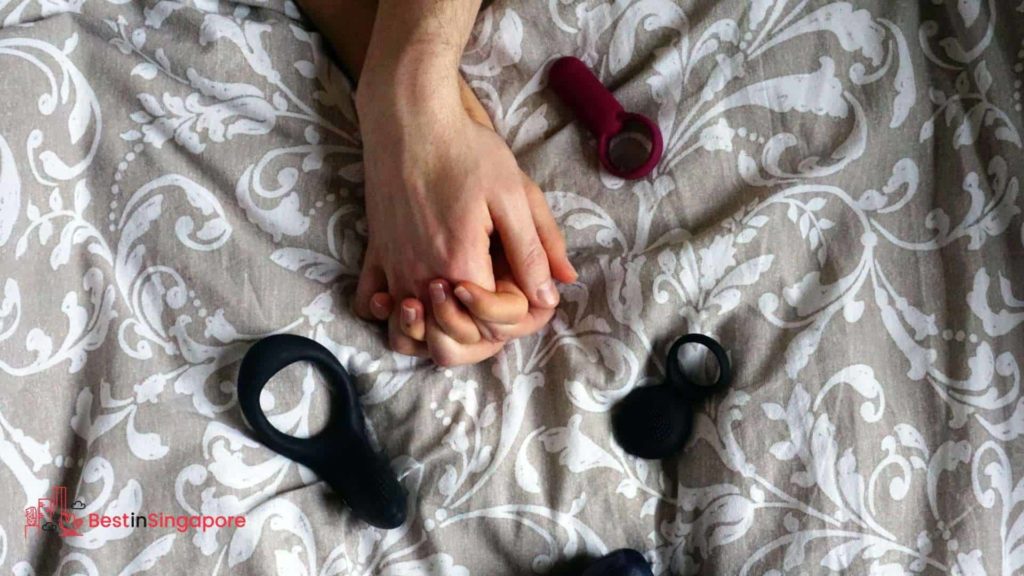 Are you having sex with other women? Or maybe you're sleeping with multiple partners?
Either way, you might want to head to a sexual health clinic and run some tests to ensure that you haven't caught any STIs. You can also use this as an opportunity to discuss with your gynecologist different methods for safe sex.
Sexual Dysfunction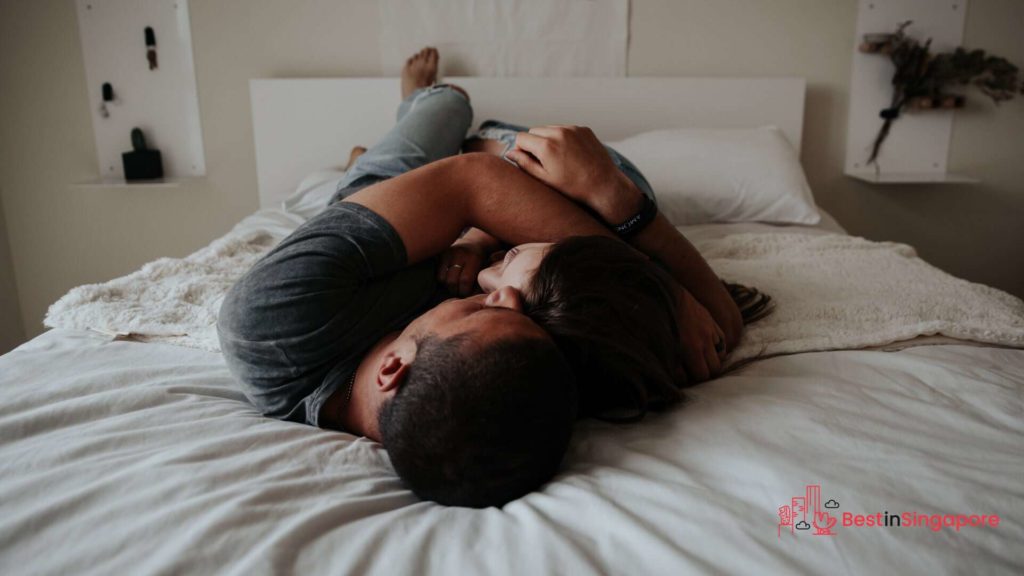 Sex is meant to be a pleasurable experience, but if, for some reason, you feel pain during the activity, you should book an appointment with your gynecologist as soon as possible. This is just to check if there's anything wrong.
Another instance is if you can't seem to have an orgasm during sex. Talk to your gynecologist about the possible reasons for this and what you can do to fix the problem.
How much does a gynecologist cost in Singapore?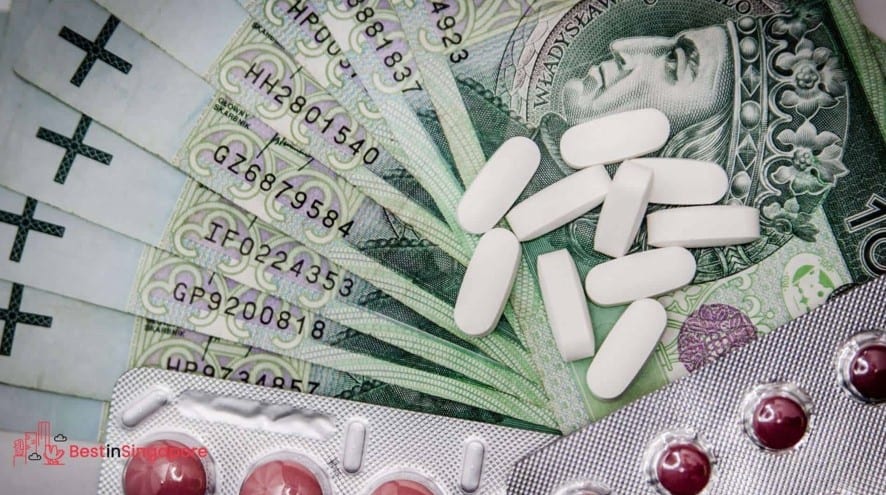 The cost of a visit to a gynecologist varies depending on different factors.
You have to ask yourself questions: Are you going to a public or private health institution? Are you going to run tests, such as an ultrasound scan, blood test, and more?
To give you an idea of the possible cost you'll have to pay when seeing a gynecologist, refer to the table below. It features a price range for various services that you can find in the women's clinics in Singapore:
| Medical Service | Estimated Price Range |
| --- | --- |
| Doctor consultation | S$21–125 |
| Nurse consultation | S$6.50–10 |
| Pap smear | S$32–80 |
| IUD insertion | S$755–950 |
| STI tests | S$10–20 |
| HIV tests | S$7–38 |
| HPV vaccine (Gardasil) | S$285–330 |
| Hepatitis B vaccine S$570 | S$570 |
| Antenatal package | S$1,000 |
| Colposcopy | S$1,000 |
| Menopause Treatment | Over S$1,000 |
| Abortion | S$1,000–3,000 |
Do take note that these price estimates are based on the ones we see at private clinics, so it's possible that the costs at public clinics will be much cheaper.
Also, sometimes, the price will depend on the doctor's experience or the quality of medical equipment available in the clinic.
So, don't take these prices as if they're written in stone. Your bill will most likely end up different from the costs in the table.
Can I use MediSave or other insurance plans for a gynecology test or procedure?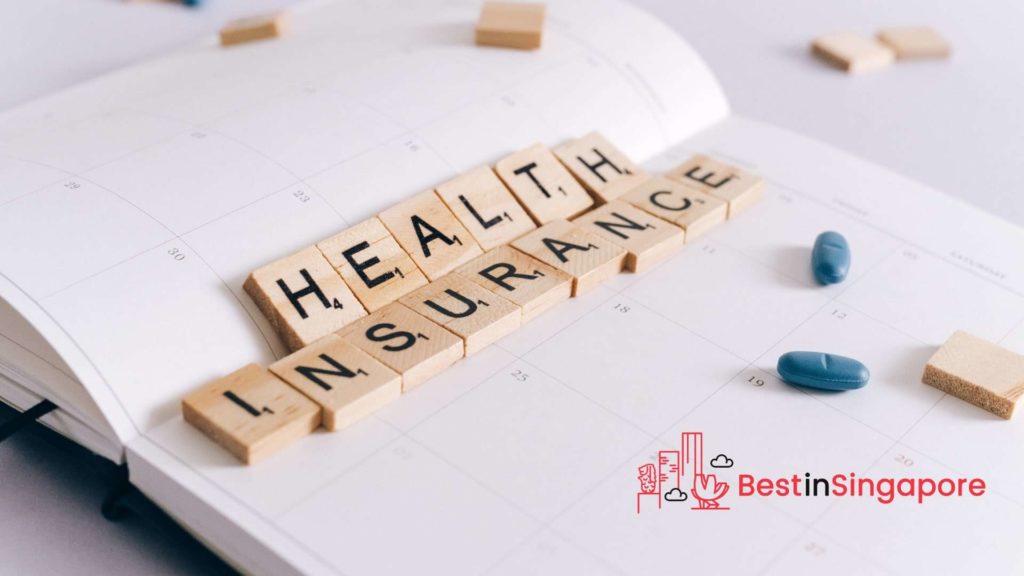 MediSave can be used to pay for a gynecology test or procedure—but only for some. Under the MediSave Maternity Package, pregnant women can use their MediSave for pre-delivery expenses, such as ultrasound scans and consultations.
To be more specific, this package allows you to withdraw up to S$900 for the aforementioned pre-delivery expenses.
The same package also covers the cost of abortions. You can withdraw between S$1,500 and S$1,600 for this procedure.
In addition to this, you can use your MediSave to pay for your pap smear, which is very much appreciated.
As for expat health insurance, it's tricky to determine if they pay for gynecology procedures because insurance plans vary in terms of coverage. So, if you're still shopping for health insurance, be sure to ask them if they cover gynecology tests.
How do I choose a gynecologist in Singapore?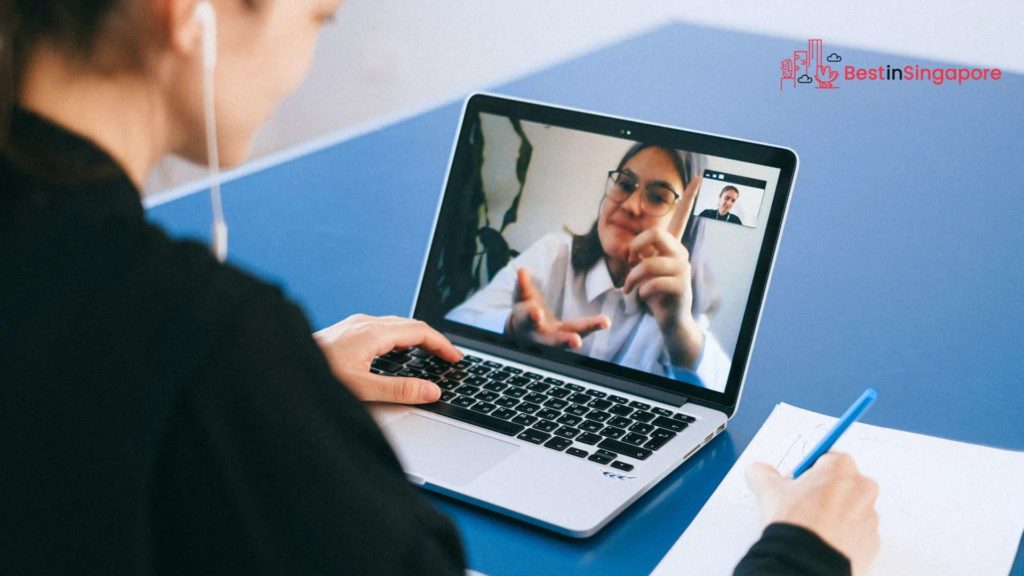 When choosing a gynecologist in Singapore, you need to consider several factors first. Four important factors worth considering are: what your preference is, where you live, how experienced the doctor is, and what your budget is.
Your Preference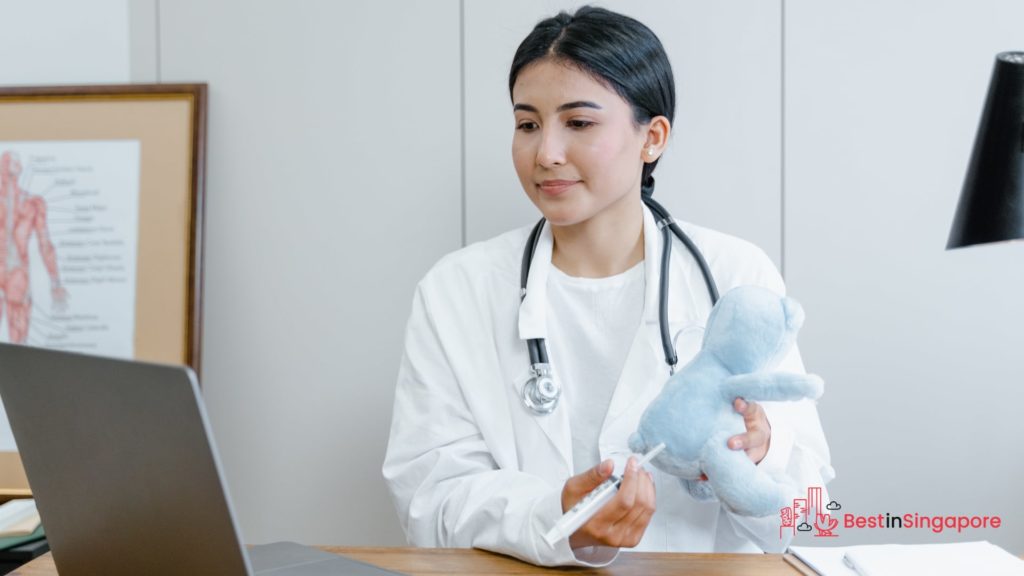 Gynecologists come from all genders and ethnicity, but many women would prefer to see someone who is also a woman or is of the same ethnicity as them. If you're like this, then feel free to narrow down your search based on your preference.
Getting your reproductive organs examined is definitely an intimate experience, so it's important that you feel comfortable. And it's easy to feel comfortable with a female gynecologist; they understand your pain, so they can empathize easily.
Having someone from the same ethnicity is also helpful. I have a Chinese friend who is more fluent in Mandarin, and she likes that her gynecologist also speaks Mandarin because she can communicate her issues without any problem.
The Distance from Your Residence to the Clinic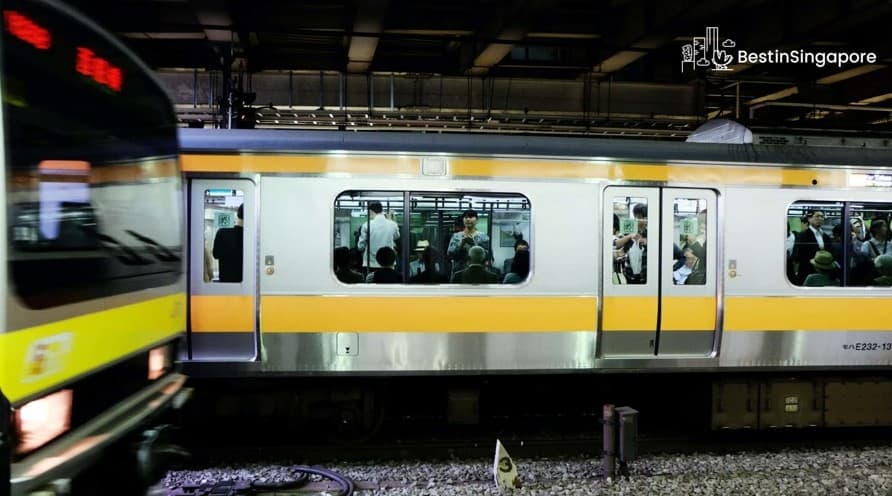 Since you'll likely have to consult your gynecologist frequently, it's ideal that you choose a clinic that's near your residence. Or if it's not, then at the very least, it should be accessible.
In other words, you can easily commute to the clinic (maybe it's near a bus stop or the MRT station is just a short walk away), or, if you drive, there are ample parking spaces on the lot or nearby. This way, things will become a lot more convenient for you.
The Doctor's Credentials and Experience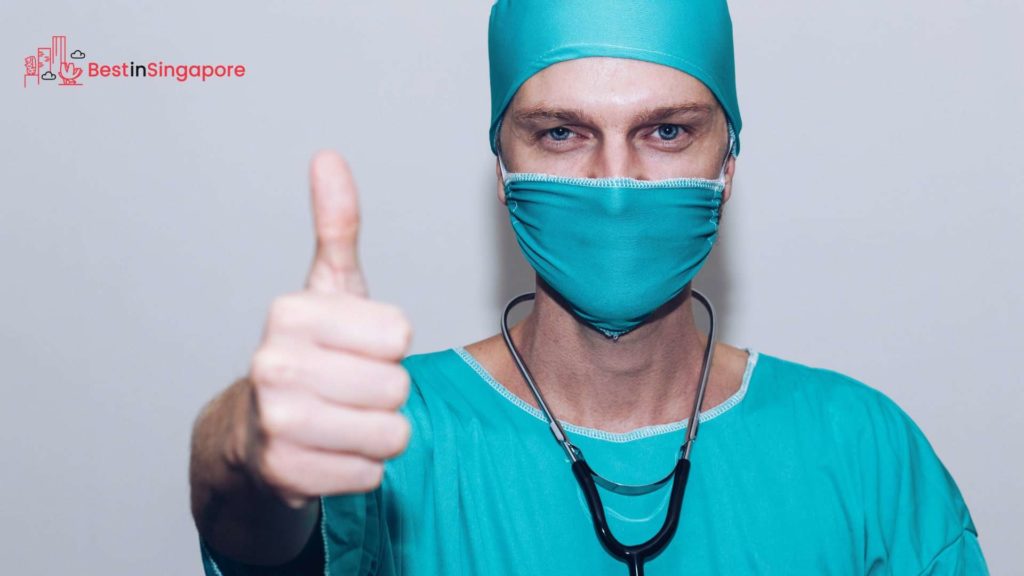 It goes without saying that your chosen gynecologist should have the right credentials and should be experienced. If your doctor doesn't have the credentials to back them up, it will do more harm than good to you.
To avoid that from happening, be sure to do your research first. List down all the clinics that you want, then check out the credentials of their gynecologist.
It will also help to get reviews from the doctor's own clients so that you know what to expect.
Your Budget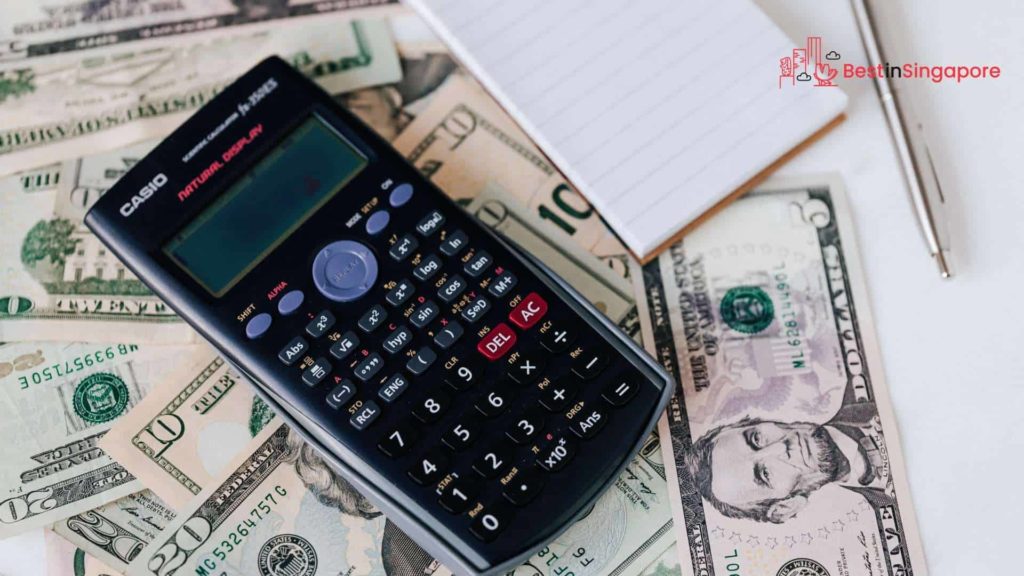 Last but not least, you need to think about your budget.
Do you have enough that you can afford to look at private clinics? Or will it be better if you go with a public clinic instead?
This tip will require a lot of consideration on your part. And though it's great to go with a clinic that offers low rates, just make sure that you won't compromise quality for cheap prices.
Sometimes, clinics offering incredibly low rates don't provide great service, so you need to avoid them. The ideal situation is finding a clinic that's within your means and still has a solid reputation, so, don't stop looking until you find one that fits the bill.
How do I book a gynecologist in Singapore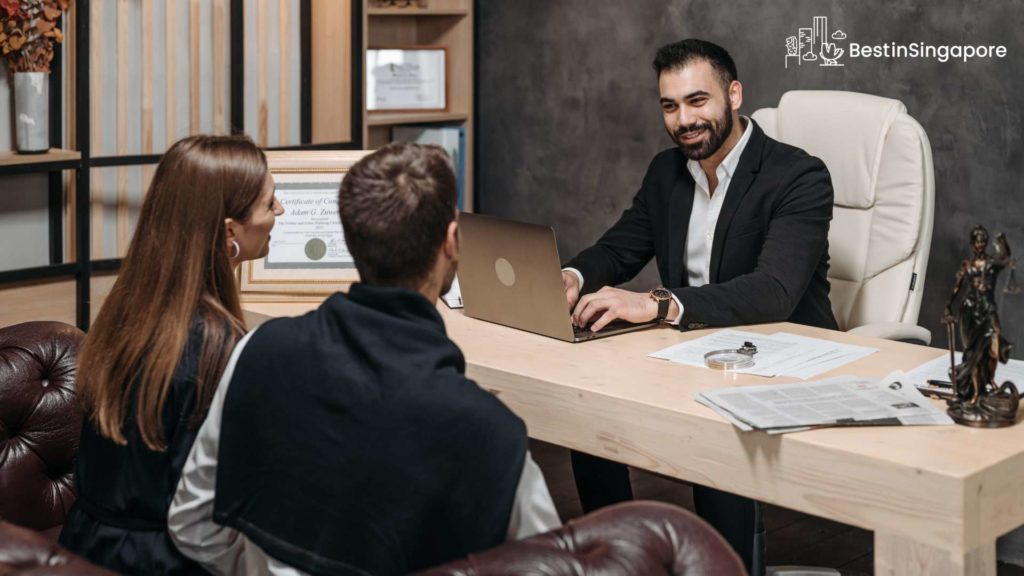 If you're ready to see a gynecologist in Singapore, you might want to book an appointment beforehand. The clinic's website usually has a phone number or an email, so you can use either to contact them and book an appointment.
Booking beforehand is ideal because it secures your spot. Walk-in consultations are possible, but some clinics might not allow this.
You might also not be able to pick your gynecologist if you just walk right into the clinic.
In addition to this, you don't have to stick by the first gynecologist that you meet up with. It's totally normal to see multiple doctors before finding one who meshes well with you, so don't hesitate to book multiple appointments at various places if you want.
What do I expect for my first visit to a gynecologist?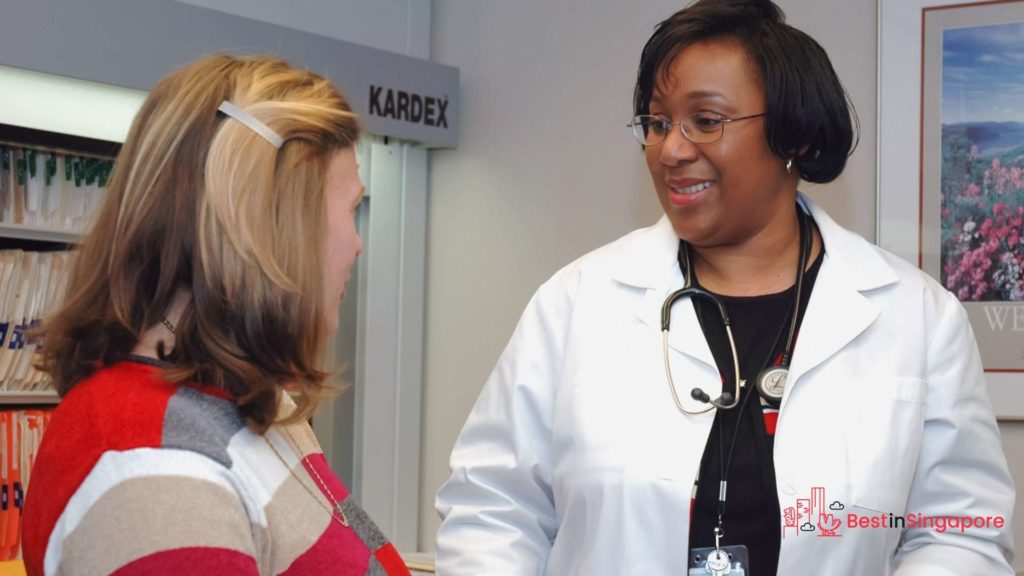 If it's your first time going to a gynecologist, what you can expect is answering a lot of questions. This is because they need to know all about your health and medical history; this information will be helpful in the long run.
Some of the questions they will ask include
Are you sexually active? If you are, are you using condoms or other forms of birth control?
Do you have irregular periods?
Do you experience period cramps? And if yes, how bad are they?
Do you experience any uncomfortable itching?
I know these questions are so awkward to answer, but don't let that trouble you too much. Gynecologists are professional, and anything you two talk about will be kept strictly confidential, so don't worry about being honest.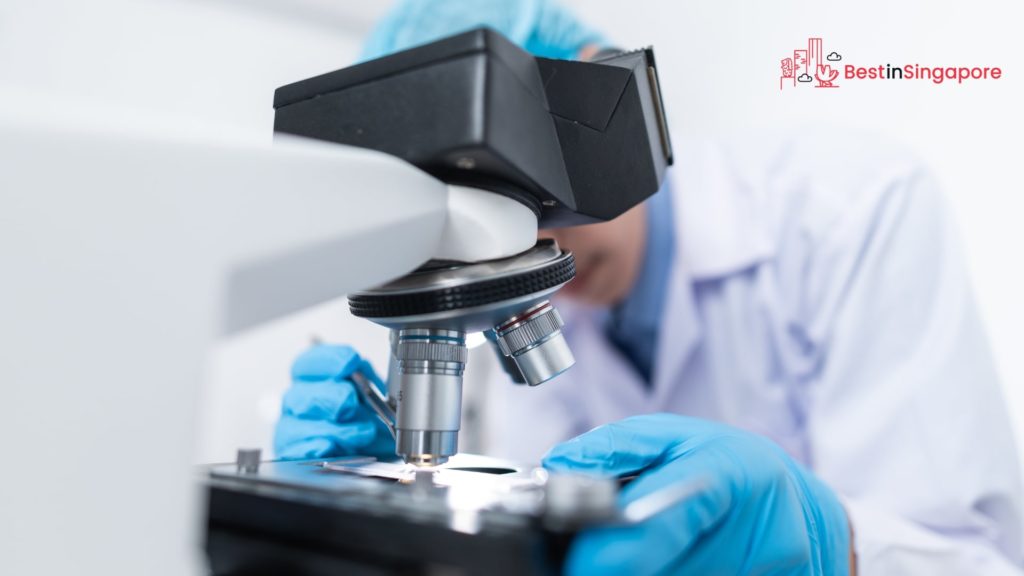 In addition to all these questions, you'll also have to undergo a general physical exam, which consists of checking your blood pressure, heart rate, weight, and blood sugar levels. If you're having sex, you'll get tested for STIs.
After the physical exam, the gynecologist will then perform a bimanual exam, which involves putting two lubricated fingers into your vagina while putting a hand on your abdomen.
This test allows the doctor to feel the uterus and ovaries and check if there are any growths and cysts in that area.
For first-timers, this test seems uncomfortable, but don't worry because it doesn't last long and it also doesn't hurt. If you have any concerns, don't hesitate to let your gynecologist know.
What's the difference between an obstetrician and a gynecologist?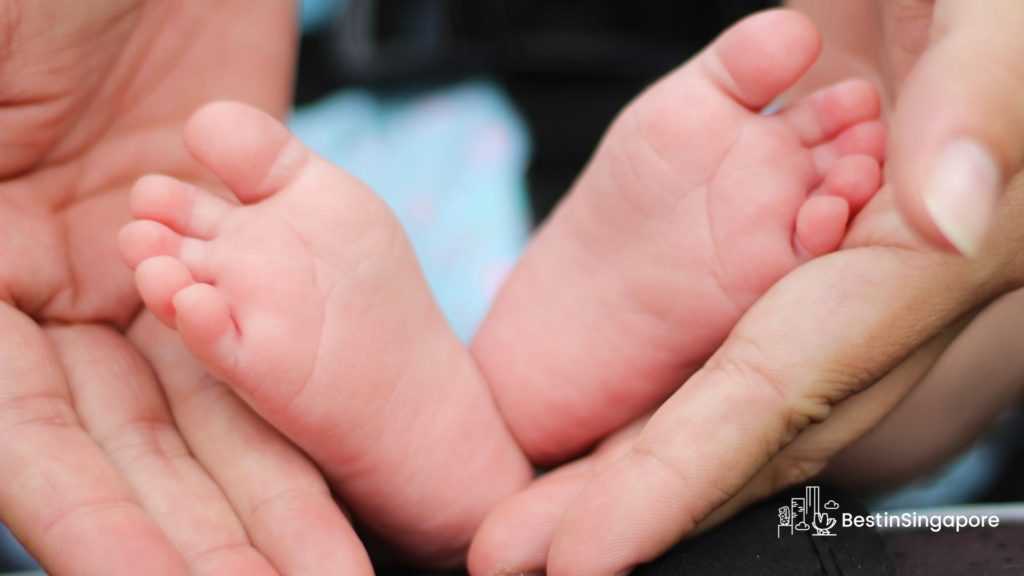 Many people constantly interchange obstetrician and gynecologist, which is understandable because the field is called obstetrics and gynecology (OBGYN). But these two are actually different.
Essentially, a gynecologist is someone who specializes in women's reproductive issues, while an obstetrician is a doctor who specializes in all things related to childbirth.
Physicians are trained in both obstetrics and gynecology, and usually, they end up choosing one field to specialize in. That said, there are other physicians who choose to practice both fields, which is why they're called OBGYN.
What's a urogynecologist?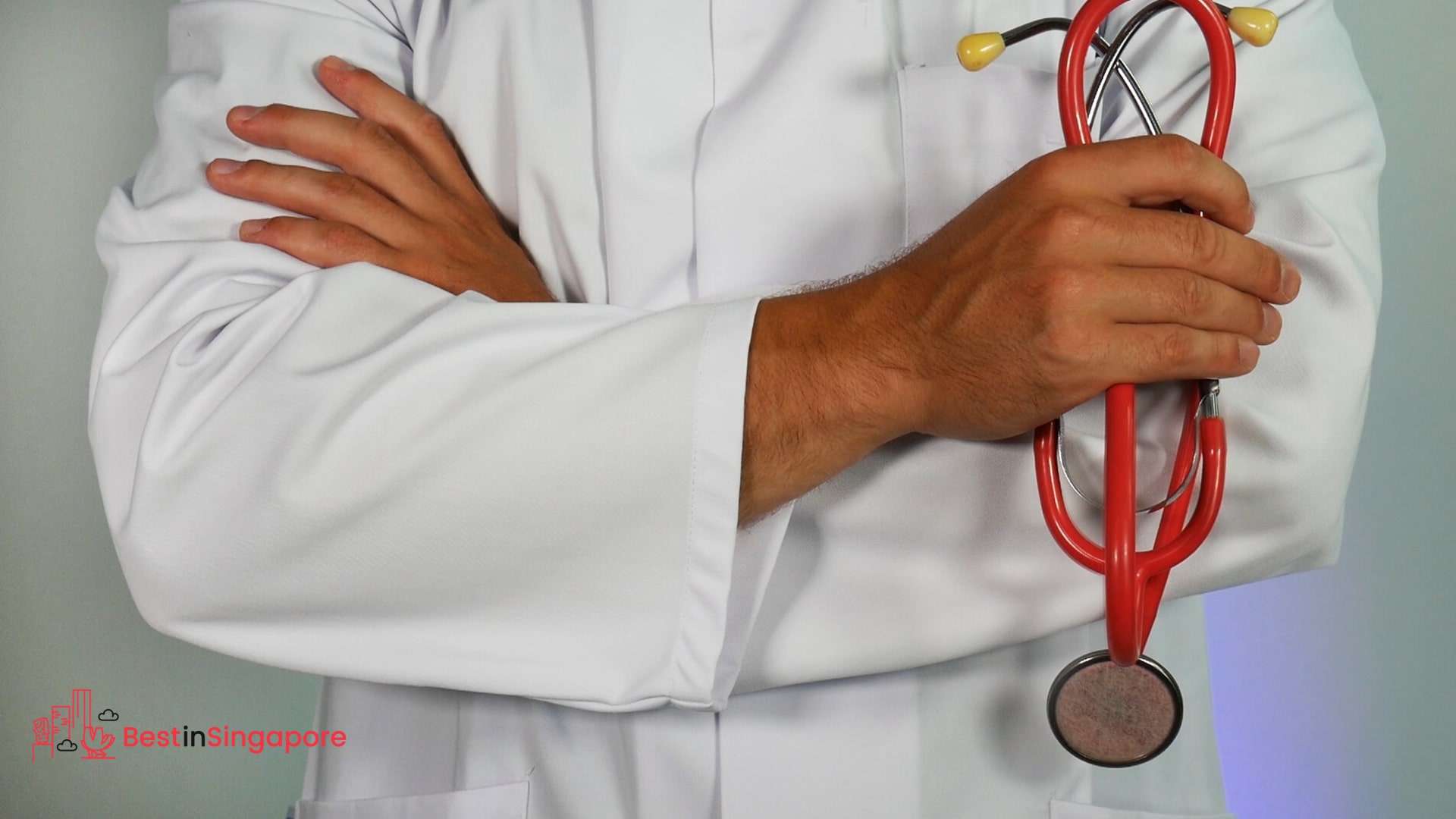 Urogynecology falls under urology (deals with the urinary tract system) and gynecology, so a urogynecologist is one who treats women with issues related to the pelvic floor, which includes your bladder, vagina, uterus, and rectum.
If you experience urinary incontinence, pelvic floor prolapse, and chronic UTIs, your doctor might refer you to a urogynecologist. These issues usually happen after childbirth or menopause, but they can also happen because of muscle sprain.
Does a gynecologist deal with bladder issues?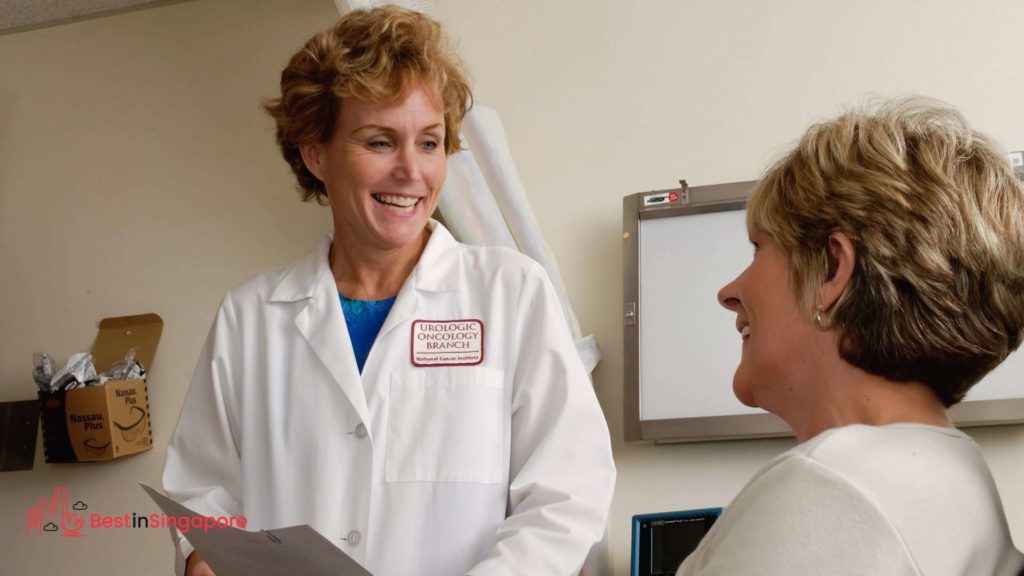 Your gynecologist can deal with bladder issues, but that depends on the issue. Some conditions can be treated by a gynecologist (e.g. urinary incontinence since it can be caused by a weak pelvic floor due to childbirth or menopause).
That said, there are other issues that are better off checked by a urologist. So, if your gynecologist thinks that the cause of your bladder issues isn't reproductive in nature, you'll be referred to another doctor.