Does Singapore celebrate Christmas?
Christmas is typically a time to enjoy special holiday food from the best catering services or a family member's culinary skills. And because it's the season of giving, it's also when people can look forward to upgrading their smartphones and other devices.
And Singaporeans aren't exempted from the holiday spirit. Yes, Singapore does celebrate Christmas! Let's find out how the country enjoys this festive holiday in today's post.
It's one of the two Christian holidays observed by Singapore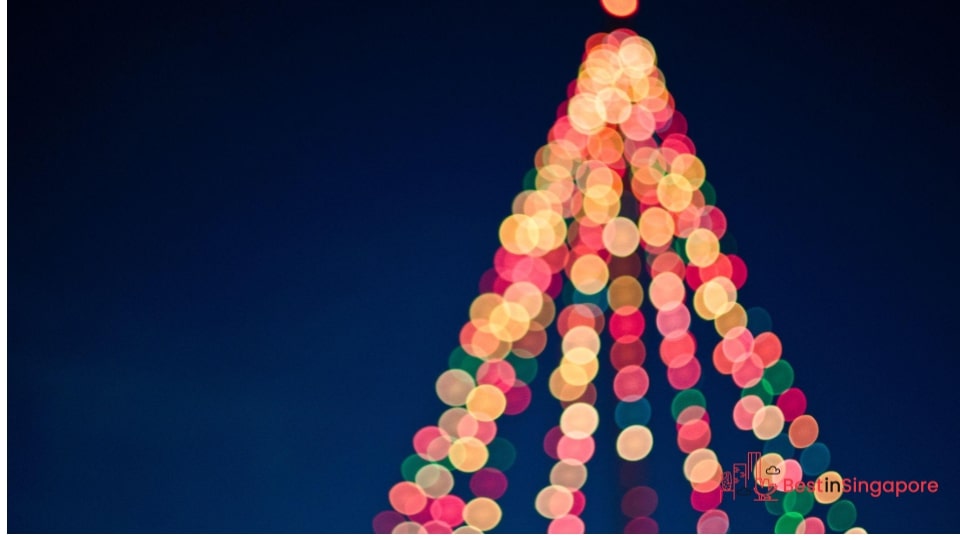 Christmas is a special day for the Christian population in Singapore. Celebrated every December 25th like the rest of the world, it's one of the two Christian holidays observed in the country (the other is Good Friday).
Because it's a multi-cultural nation, other religious and cultural holidays are also observed here. A great example is how Chinese New Year is celebrated with all the rituals and activities associated with it.
So yes, you can expect to enjoy Christmas as you would in other countries although the merrymaking might have a slightly different flavour in Singapore (more on this in a bit).
There are annual light displays during Christmas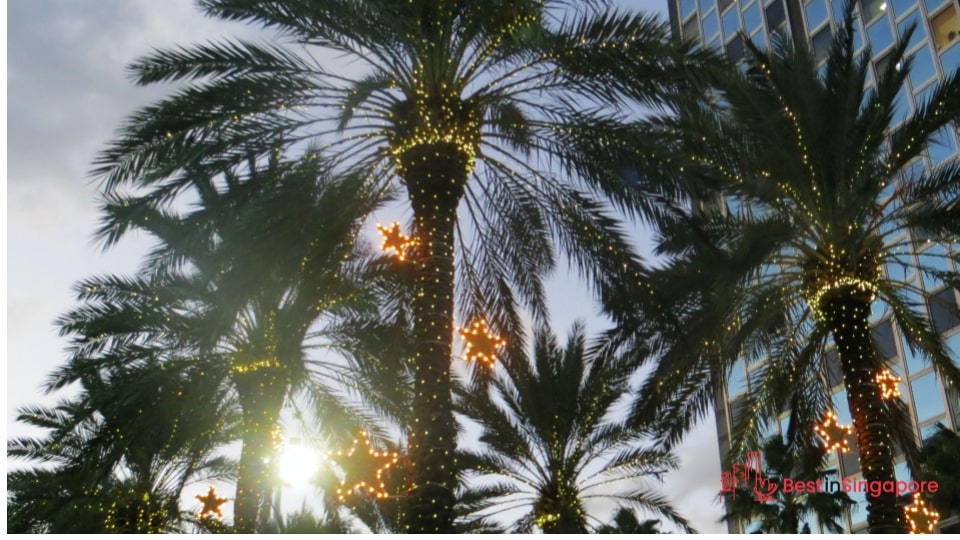 Not one to shirk from a stunning visual display, Christmas in the tropics can be quite the dazzling light show for visitors. Orchard Road in particular puts up awe-inspiring festive lighting to signal the holidays (and holiday shopping).
Speaking of shopping, you can also expect most (if not all) of Singapore's best shopping malls to try to outdo each other with Christmas decorations and merchandise.
Since people are feeling extra-generous and giving on this occasion, a lot of sales and holiday promos are offered, too.
Of course, Universal Studios in Singapore won't disappoint with its yearly Christmas offerings. There are meet-and-greets, lovable characters in holiday clothes, and lots of goodies for the entire family.
There are unique Asian twists to Christmas in Singapore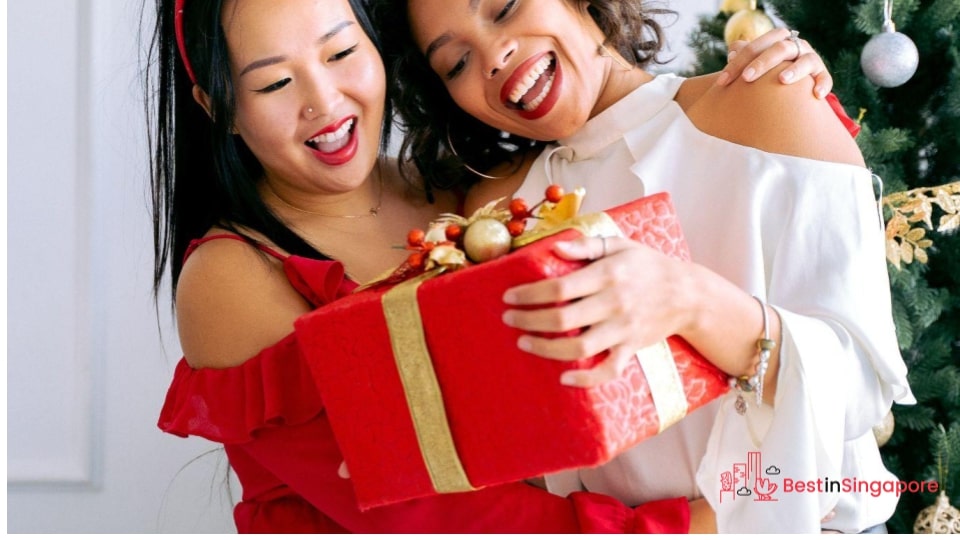 While traditional Christmas fare typically involves a turkey, ham, and other rich dishes, Singapore's version integrates local flavours. So don't be surprised if your turkey is extra spicy or if your pudding has a hint of ginger or lemongrass.
And since Christmas is quite close to CNY, you can expect a Chinese New Year hamper to make an appearance somewhere on the dining table, too.
Chinese and other cultural influences could also affect personalised gift-giving during Christmas. And since it usually involves cold hard cash in a red envelope, we don't think you'd mind that it's not a traditional Christmas gift you'll be receiving!
Christmas trees are favourite decorations in commercial and public spaces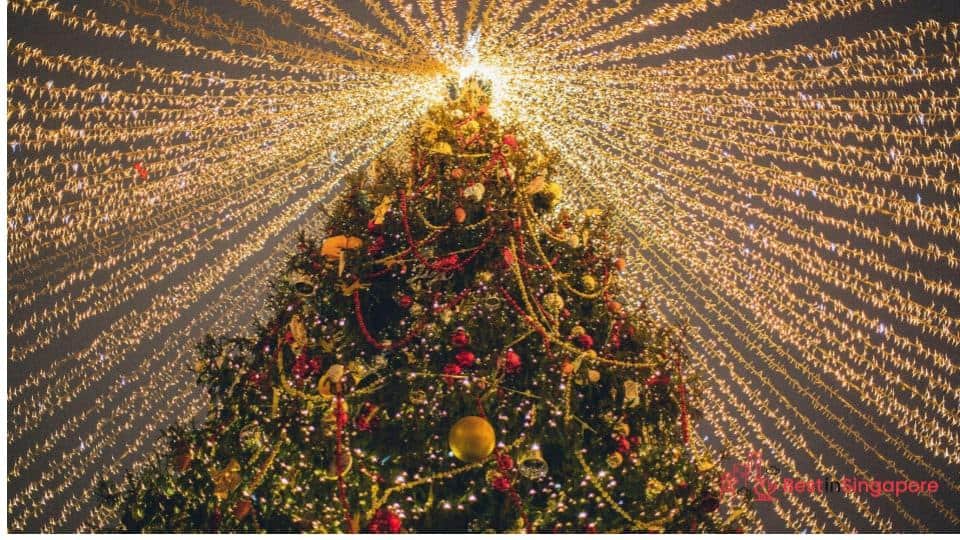 You can also expect home decor to reflect the spirit and merriment of Christmas in Singapore. So yes, Christmas trees, wreaths, garlands, and sparkly lights are all par for the course here.
And if you want to level up the Christmas spirit, you can check out Orchard Road's Great Christmas Village for some serious holiday shopping. With all the sights, sounds, smells, and tastes to take in, you'll surely feel right at home.
There are also a couple of ice skating rinks in Singapore if you want to enjoy the holiday and pretend it's wintertime.