By Jasmine Wee
With the holidays approaching, it's time again to start looking for the best Christmas gift ideas in Singapore!
There are a lot of things we can choose from in this shopping mecca, fortunately. But that very wealth of choice may well end up delaying your purchase, as it can be overwhelming.
So, to help you with that, we've put together a list of the best Christmas gift ideas in Singapore. These are the ideal presents if you want to provide thoughtful gifts to your loved ones this Christmas but don't quite know what to get for them. 
1. Cosmetics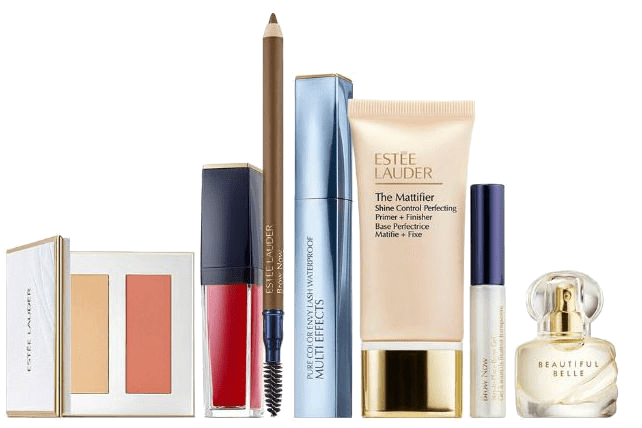 Price: $112.00
For the ladies out there searching for a gift for their best friends, a set of cosmetic products will surely be a great choice! This is especially true if your friend is into glamouring up with a variety of products.
This Estee Lauder Beautiful Belle – La Bohème Wedding Makeup Set (Limited Edition) isn't only for a bridal look, of course. It can also be for your friend's daily use and other special events.
It may be a great buy for yourself too if you feel like giving yourself a present this Christmas. It offers great utility and quality in a single package.
Since it aims for a more natural look, you can absolutely wear it every day! It contains lipstick, mascara, blush, highlighter, primer, brow pencil, and even perfume.
This set truly has everything you need to create your ideal look. It's a limited collection so make sure to take a look at this product and don't miss this chance.
If you have a series of events this coming Christmas, it would be great to have a makeup set that will help you look radiant and flawless. 
Highlights
Everyday use
Complete set of cosmetic essentials
Customer Reviews
Beauty products have the ability to give women a boost of confidence when it comes to their looks. That's why they've always been one of the best Christmas gift ideas in Singapore.
It's rare for a cosmetic brand to produce full-kit products that are entirely well-received but this Estee Lauder Beautiful Belle – La Bohème Wedding Makeup Set (Limited Edition) has received plenty of compliments for every component. Here's a review from a customer at Sephora:
"Received everything in a well packed and elegant package bought by hubby as a gift. Perfume has a sweet and subtle smell. Pouch quality is excellent. Overall, I like what is inside."
2. Scented Candles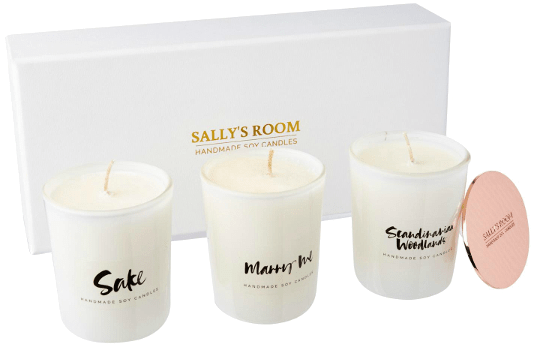 Price: $40.00
Once home, everyone wants to be welcomed by a relaxing, comfortable atmosphere. An aromatic scent that soothes the mind and body can help establish such an ambience.
With Sally's Room Candle Gift Sets, you can give your loved ones three kinds of scents that can be placed in certain areas of their home.
The best thing about it is that you can choose your preferred scent option for each candle. Aside from this set, they also have diffusers, candle accessories, and many other craft materials.
All of their products are handmade and well-crafted. They also offer corporate gifts to which you can add customizations in order to make them more personal.
And if you're interested in making candles, they have workshops and online classes. This could be the best Christmas gift idea in Singapore if you want to make a personalized present for your family and friends! 
Highlights
Handmade candles
Personalized options
Customer Reviews 
Most customers who have purchased candles from Sally's Room recommended the shop for its unique, charming, and healing scent. Many even have their own favourite scents.
They've also stated that the packaging and presentation are excellent. A reviewer gave this high-rated feedback on the brand's official Facebook account:
"Ordered from you the floral soy candles & tealight candles. They were absolutely lovely and I love the scent and how it lingers in my room. Thanks for the free sample of a garden party and green tea. Definitely gonna purchase from you again!" 
3. Assorted Cookies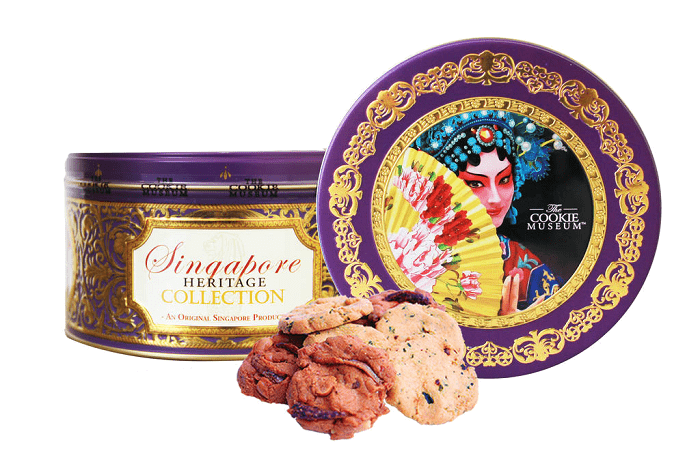 If you're planning on giving loved ones something edible, The Cookie Museum has the best treats you can ever give to the whole family!
They're also affordable so it wouldn't hurt to buy a bunch of their products and attach a personalized greeting card to make the present more special.
This is one of the best Christmas gift ideas in Singapore if your recipient has a special appreciation for the local flavours and delicacies. The tastes and designs of these goods represent the gastronomic heritage of the country.
They have a lot of available selections to choose from. Many are inspired by the nation's favourite tidbits and sweets.
Since each cookie celebrates the traditional flavours of Singapore, it might be a good idea to give them as gifts for your foreign friends. This will let them know the beauty of the country's cuisine as well as explore the island's history using their palates.
This isn't to say Singapore natives won't love it too, of course. Whether you're a local or a tourist, this will definitely be a delight for you!
Highlights
Locally-made cookies
Affordable prices 
Customer Reviews
Customers said they were able to taste authentic Singaporean cuisine through The Cookie Museum's originally-crafted cookies. Some even stated that they feel as though they've been spreading the beautiful culture of Singapore by giving out these cookies.
Overall, the reviews from satisfied customers show why this product is one of the best Christmas gift ideas in Singapore. A reviewer from Google Reviews recommended the brand and gave this feedback, for example:
"The Cookie Museum sells unique and signature Singaporean cookies that you cannot buy anywhere in the World. There are so many favours including the World 1st and Singapore voted the best chilly crab biscuits. The are many amazing favours including Midori honey melon and Nasi lemak. There is one unique favour called Singapore sling which is a signature drink created by the Raffles Hotel. There are 4 shops in Singapore (Jewel Changi Airport, Marina Square, Raffle City and Takashimaya). Each shop sells its unique favours. Staff are very helpful and patient and offer you to try these amazing cookies. Each can have more than 25 biscuits and costs about SGD $48. The smaller tin has 15 cookies and costs $28. I highly recommend you to visit these shops and try these unique cookies."
4. Bath Towels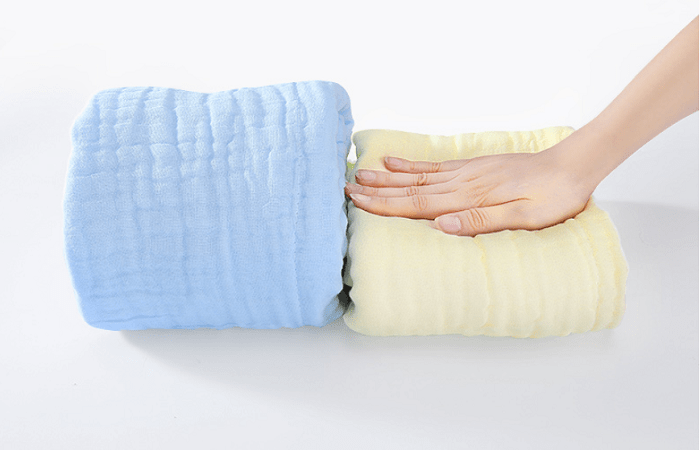 Price: $4.50
Bath towels may seem a little cliche at first but the fact is, they're given out so often because they're useful. You can never go wrong with an item that recipients can use every day.
That's why the bath towel is still one of the best Christmas gift ideas in Singapore. And if you want to give someone a bath towel this Christmas, we've found the perfect towels for it!
Premium Organic Cotton Baby Bath Towels are made from 100% pure cotton that is suitable for even a baby's skin. These are ultra-soft, breathable, and highly-absorbent bath towels anyone would be happy to use.
They're designed with honeycomb-styled muslin cotton and contain no chemicals in their composition. They're also luxuriously thick due to a 6-layer cotton gauze.
So, give your friends or your friends' babies a relaxing bath and warm sleep with these towels! They're sure to warm their hearts too!
Highlights 
100% pure cotton
Highly-absorbent
No chemical composition
5. Books
Shop Now On The Novel Encounter
For the book lovers, wouldn't it be nice to share your favourite stories with friends who also love to read?
The Novel Encounter features unique storytelling that can sweep you off your feet. They offer original stories that you can customize with a typewritten card.
The most mind-blowing and impressive thing about this brand is that they can make you personalised typewritten poetry. This sort of romantic personalisation explains why it can be the best Christmas gift idea in Singapore.
In just a span of 5 minutes, you can have a meaningful present to give to your loved ones. You only need to name three words that you would like to have in the poem and the author will have it ready in no time.
They travel across Singapore and hold events for people who are fans of poems and calligraphy. And think about it — what would be a greater gift than thoughtful words that can reach the hearts of your loved ones?
Highlights
Personalized typewritten poetry
Original stories
6. Wines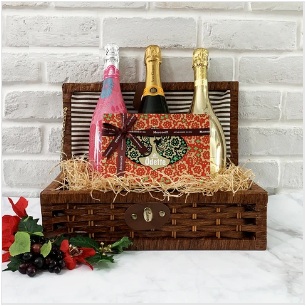 Price: Starts at $44.00
Any celebration, big or small, required a bottle of fine wine. So, this coming Christmas, why don't you get the party started by opening a few bottles of wine in different flavours and types brought to you by Wines Wholesales.
They have one of the largest selection of wines and champagnes in Singapore, 1800 and adding more.
Their extensive range of wine selection include red, white, sparkling, fortified, sweet, etc. Whichever you want, the shop promises to send them to you in the best quality. 
These wines are sourced from different parts of the world like France, Chile, Germany, Australia, USA, among others.
Make the most out of your purchase by availing their free delivery service for as long as you order with a total amount of $600.
Highlights
Affordable wine selection

International and local wines

Retail or wine hampers
7. Adventure Pass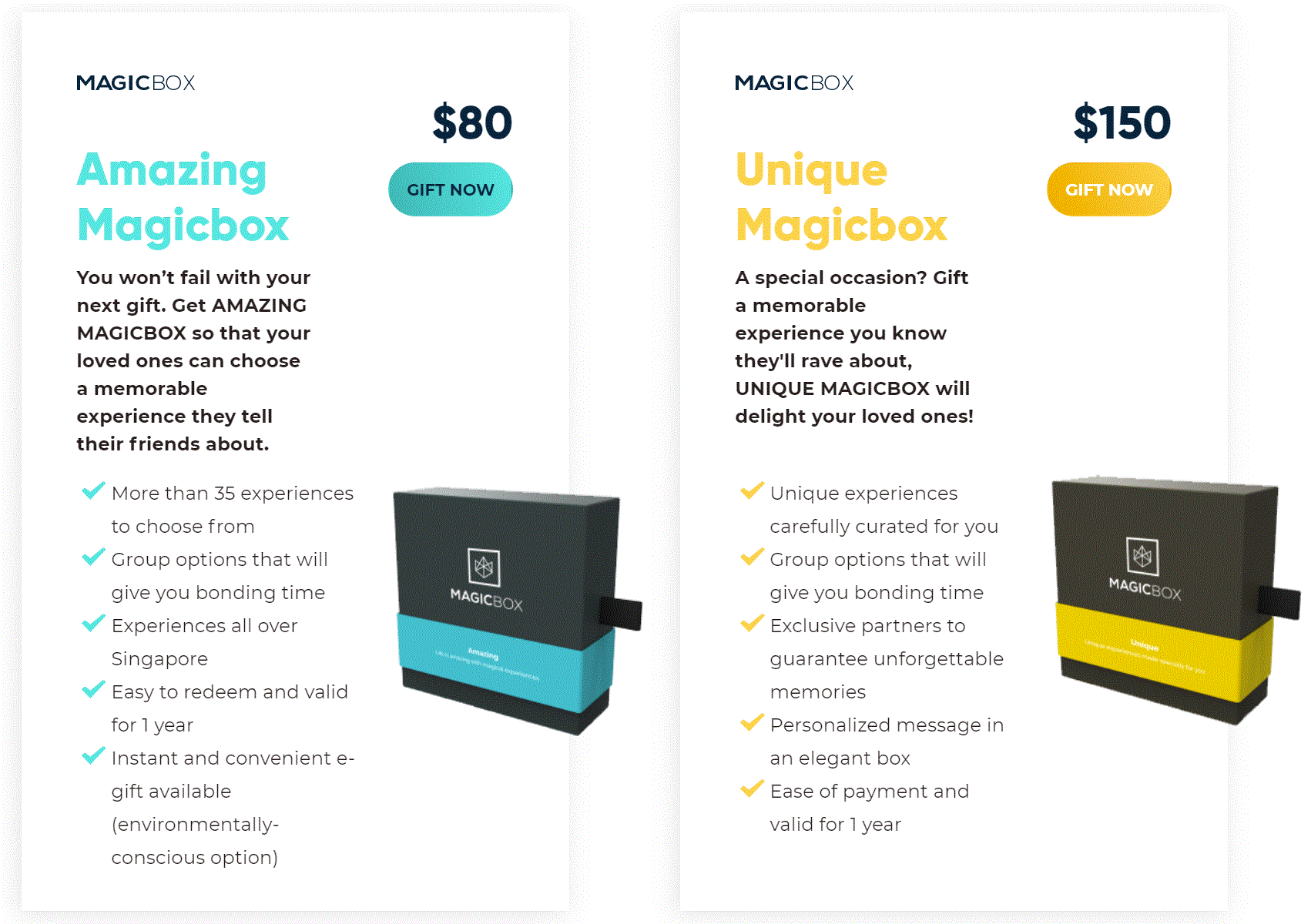 If you're thinking of making this year's Christmas a bit different from the previous ones you've had, you should definitely check out what Magicbox has to offer. Their gift boxes are filled with surprises made especially for the brave hearts.
More than the material gifts, Magicbox enables you to gift experiences that your loved ones and friends will cherish for a lifetime.
Recipients have numerous options to choose from like Bungee Jumping, Wakeboarding Sessions, VR Experience, Cooking Lessons, Art Workshops, and a lot more.
This kind of gift is also perfect for companies who are yet to decide what to give to their employees this year.
With Magicbox, recipients can enjoy their Christmas mornings with their friends and families doing some adventurous activities that they don't usually get to experience.
Highlights
Unique adventures for all ages
Competitive rates
Fun-filled experiences in different niches
Valid for 12 months
Easy, fuss-free redemption process
8. Glass Dome Candles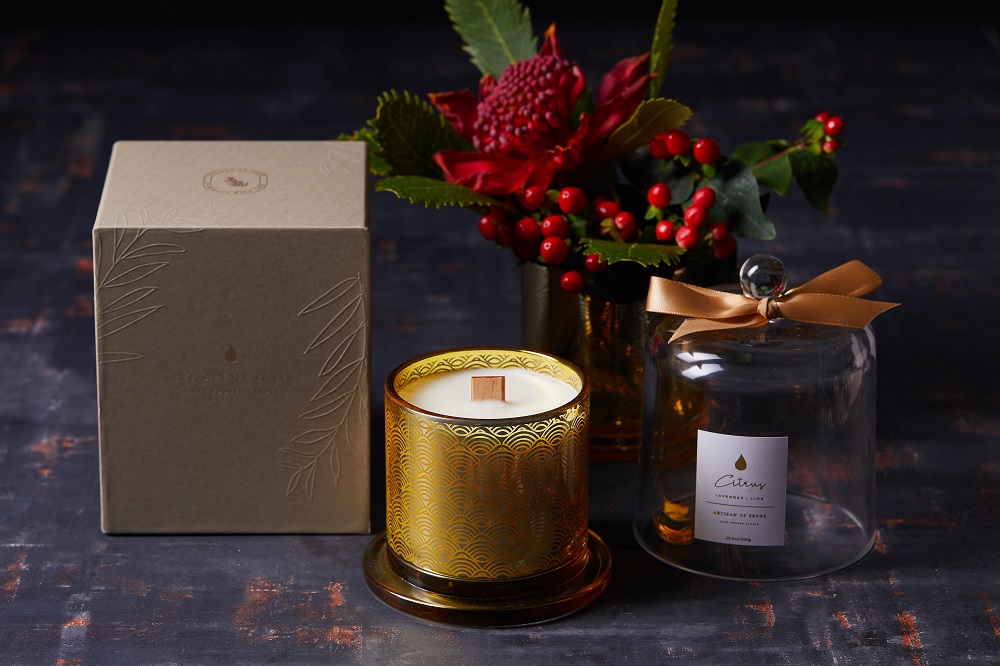 Price: $70.00
Candles are perfect if you want to meditate or just simply want to have a calming environment. This, of course, can be matched with arts and aesthetics just like what Artisan of Sense did for their candle products.
Aside from offering the classics, they also introduce their Glass Dome Candles which are perfect as a display for your homes or offices.
Not only will these Glass Dome Candles make your space aesthetically pleasing, but it will also save you from possible fire brought by unattended candles.
These products also come in different scents which you can freely choose from.
Highlights
Luxurious glass dome displays

Bespoke candles
9. Chocolates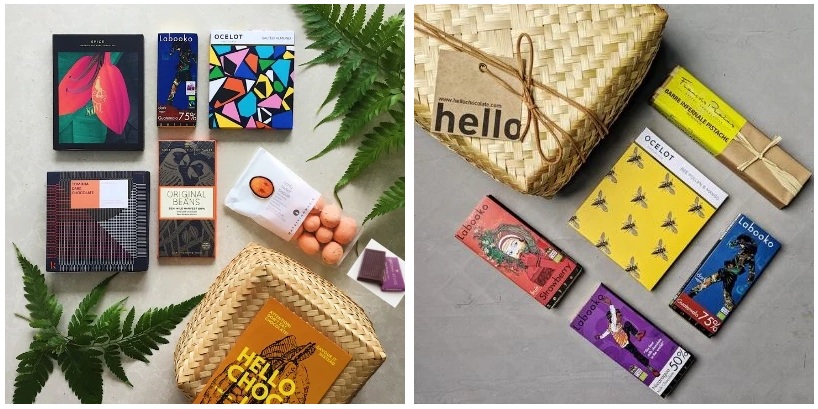 Price: Starts at $8.50 SGD
One cannot possibly argue that chocolate is one of the best gifts to give on Christmas. Aside from its delightful taste, it also symbolizes love, happiness, and relaxation that everyone truly deserves during this Yuletide season.
While many shops across Singapore take pride in their collection of chocolates, there's one that truly stands out because of the proven high quality and scrumptiousness of their chocolate products and that is Hello Chocolate.
Not only do they have a wide range of luxurious chocolate selection, but these are also offered at very affordable prices.
What's best about their service is their reliable delivery which you may choose whether you want a same day, next day, or regular delivery all over Singapore.
Highlights
Large selection of chocolates

Fast international delivery

Membership perks
10. Arts and Crafts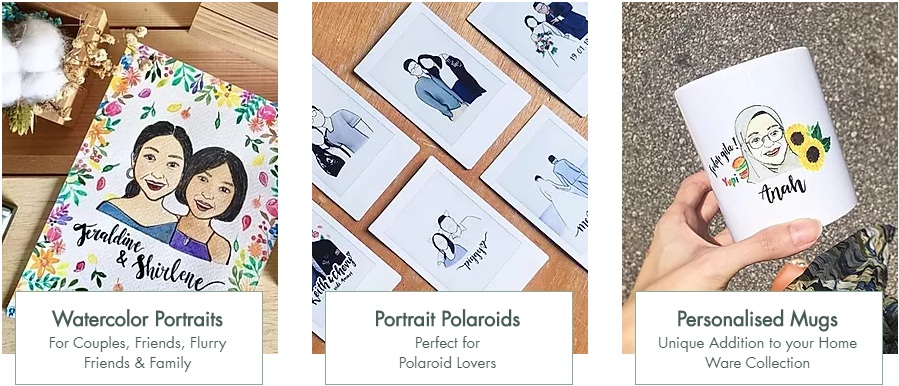 If you want a more personal gift this coming Christmas, you may opt to visit the shop for Craft Room and discover some of the most artistic gift ideas perfect for any occasions and for all ages.
From portrait keychains to personalized mugs, everything is 100% hand crafted to perfectly mimic any image you want them to paint or print.
Just give them a photo of the recipient or any image that you want them to draw or paint and they will beautifully copy that in a paper canvass or any item you prefer.
So, for those who are into arts and crafts, make sure to check out the collection of Craft Room and make someone smile on Christmas.
Highlights
100% handcrafted

Artistic and personalized
11. Scented Candles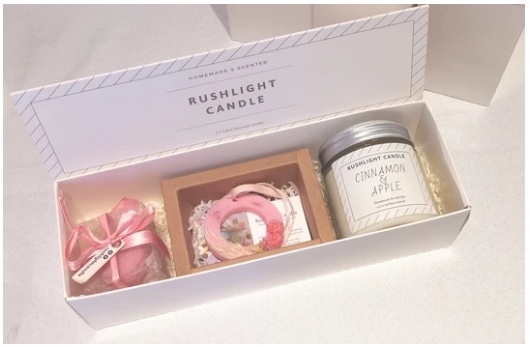 Price: Starts at $108.00
Enjoy a variety of refreshing scents oozing within your home from lighted candles exclusively made by Rushlight Candle. They have a wide options of scented candles from the classic to customized.
Their candle products are specialised homemade soy wax candles as gifts, vegan and cruelty free. Plus, whatever design and color you want, the shop promises to provide you with the best version of it.
The shop will also happily accommodate last minute orders, as you wish.
If you want to learn how to make these kinds of candles, Rushlight Candle offers workshops exclusively handled by their team.
Highlights
Environmentally-safe candles

100% handmade and customized products

Customised wedding gifts and corporate gift
12. The Imprint – Personalised Items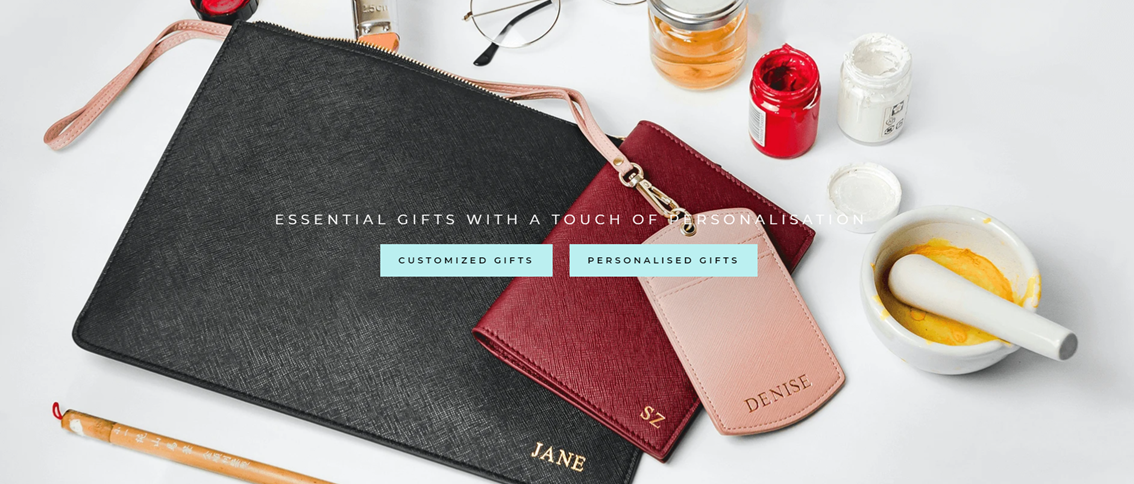 Price starts at $12.90
What better way to gift something extra special for Christmas other than putting their names on the items? With The Imprint, you can have almost anything personalised!
You can choose between three options: travel essentials, work essentials, or everyday essentials. They have passport holders and luggage tags, laptop sleeves and id tags, and even notebooks and phone cases. Rest assured that whomever you have to give presents to, you'll indeed find something for them in the store.
Check out their listings on the site. If you have questions, you can simply email or give The Imprint a call.
Highlights
Free shipping
Fast production
Affordable pricing
Now, whether you give your loved ones individualised poetry or bath towels, keep in mind that it's the thought that counts. Remember that the best Christmas gift ideas in Singapore are always the ones that best fit their recipients.
By the way, if your loved ones are far away this Christmas, make sure to not miss out the chance of sending your love with these best gift delivery services in Singapore. That way, you'll still be able to show your appreciation for them, no matter the distance between you.