6 Options for Best Rubbish Chute Repair in Singapore
Having a broken, old, or unmaintained rubbish chute at home can cause you a lot of trouble if you don't fix it quickly. So, to save you from having a messy and disorganised place, we're listing the places that offer the best rubbish chute repair in Singapore!
We've selected the leading service centres that specialise in fixing deteriorated parts, pest problems, worn out seals, loose hinges, or rusty handles of rubbish chutes. See our list below to find out more about their offered services and fees.
1.  Rubbish Chute Replacement Singapore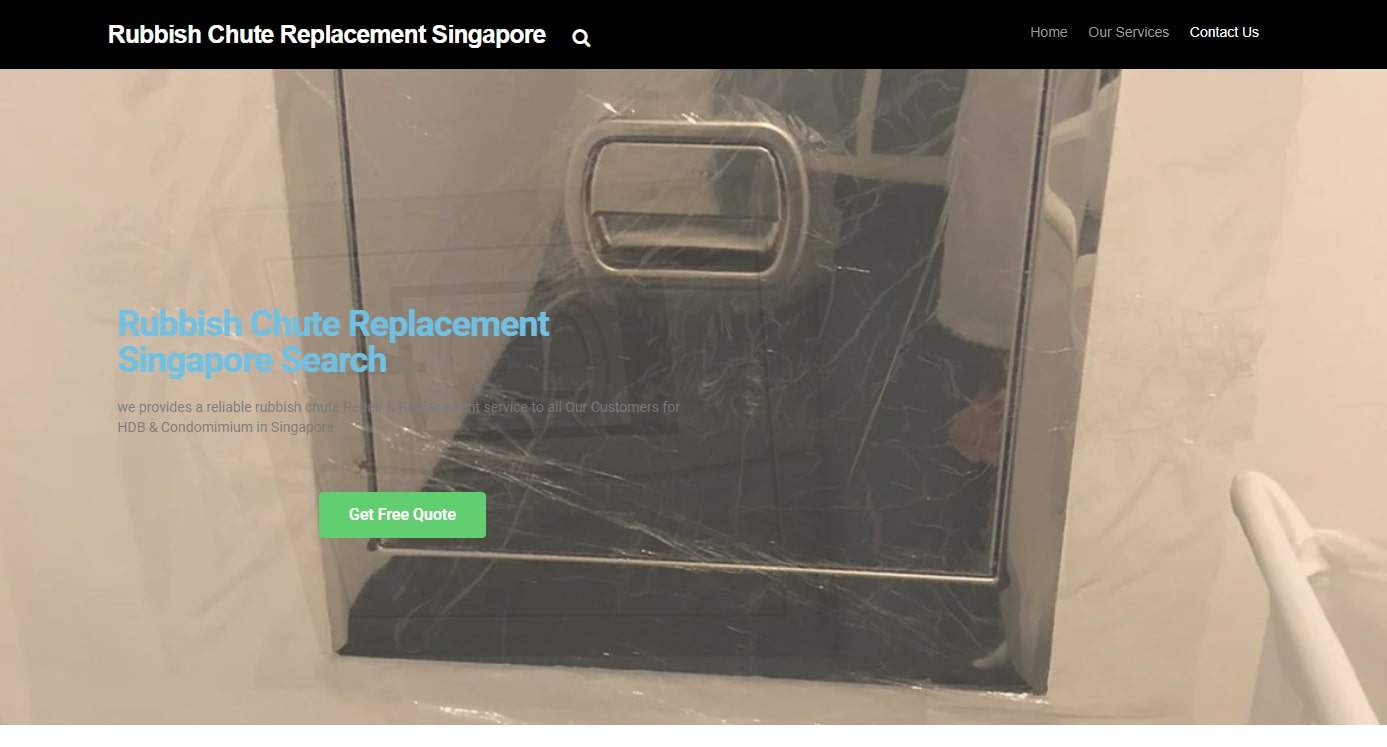 | | |
| --- | --- |
| BEST FOR  | In-depth maintenance and repair services |
| WEBSITE | http://www.rubbishchute.sg/ |
| ADDRESS | Blk18 Lor 7 Toa Payoh 04-252 310018 Singapore |
| CONTACT DETAILS | +65 67970766 |
| OPERATING HOURS | Daily, 8am–10pm |
Rubbish Chute Replacement Singapore provides a one-stop solution for all kinds of rubbish chute problems. This includes repair, replacement, and maintenance services.
Aside from residential services, they also specialise in fixing rubbish chutes of commercial properties. Their trained technicians conduct a full inspection to ensure long-lasting and quality solutions.
With their advanced tools and technology, they can repair highly damaged chutes by removing built-up residue and odours.
They also help resolve faulty door seals, fusible links, and closers and latches to secure fire safety — offering you the best rubbish chute repair in Singapore.
Highlights
Scheduled regular inspection program
Emergency breakdown services
Complete door replacement service
2.  Riben Renovation Contractor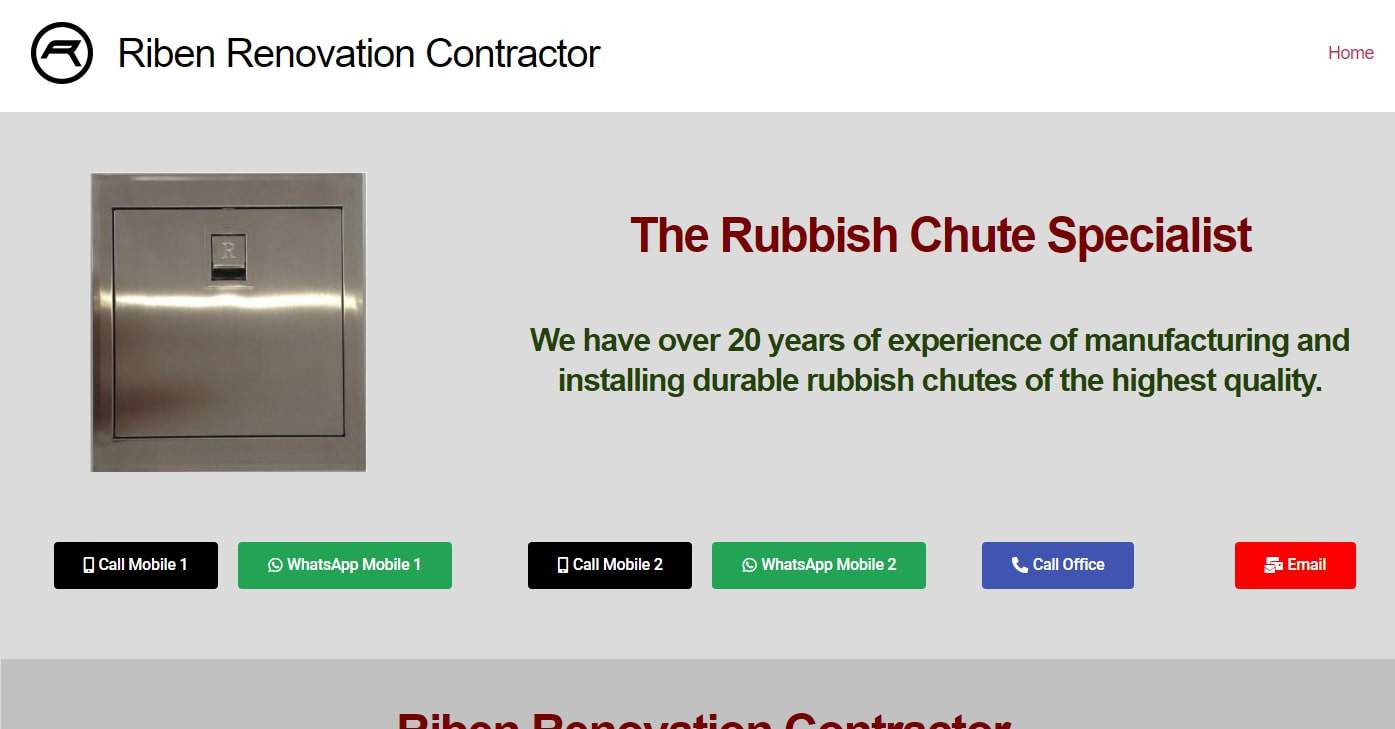 | | |
| --- | --- |
| BEST FOR  | Manufacturing rubbish chutes for replacements |
| WEBSITE | http://riben.com.sg/ |
| ADDRESS | Woodlands Industrial Park E5, #10-48 Harvest @ Woodland, BLK 280, Singapore 757322 |
| CONTACT DETAILS | +65 6754 6766 |
| OPERATING HOURS | Open 24 hours |
Riben Renovation Contractor is known for manufacturing and installing premium-grade rubbish chutes for both residential and commercial properties.
They design and produce their own set of durable stainless steel rubbish chutes — making them a perfect choice for the best rubbish chute replacement in Singapore.
Their products are made from fire-rated and high-quality materials to prevent air and water from leaking out of the chute.
Their rubbish chutes are also specially designed to be fully flushed to the wall, thus eliminating the risk of loud collision noise, and damage and soiling of the chute hopper.
Highlights
HDB and condo services
Specially designed rubbish chutes
3. A1 Rubbish Chute
Quality and affordable rubbish chute services are all that you can find from A1 Rubbish Chute. They specialise in HDB Rubbish Chute and Condo Rubbish Chute replacement.
Their professional team guarantees top-notch work, not only from their experience but also their 1-month workmanship guarantee. Getting a quick and transparent quote is as easy as contacting them and waiting for them to get back to you.
Highlights
High quality services
Affordable prices
Professional refuse chute
1-month workmanship guarantee
4.  Everyworks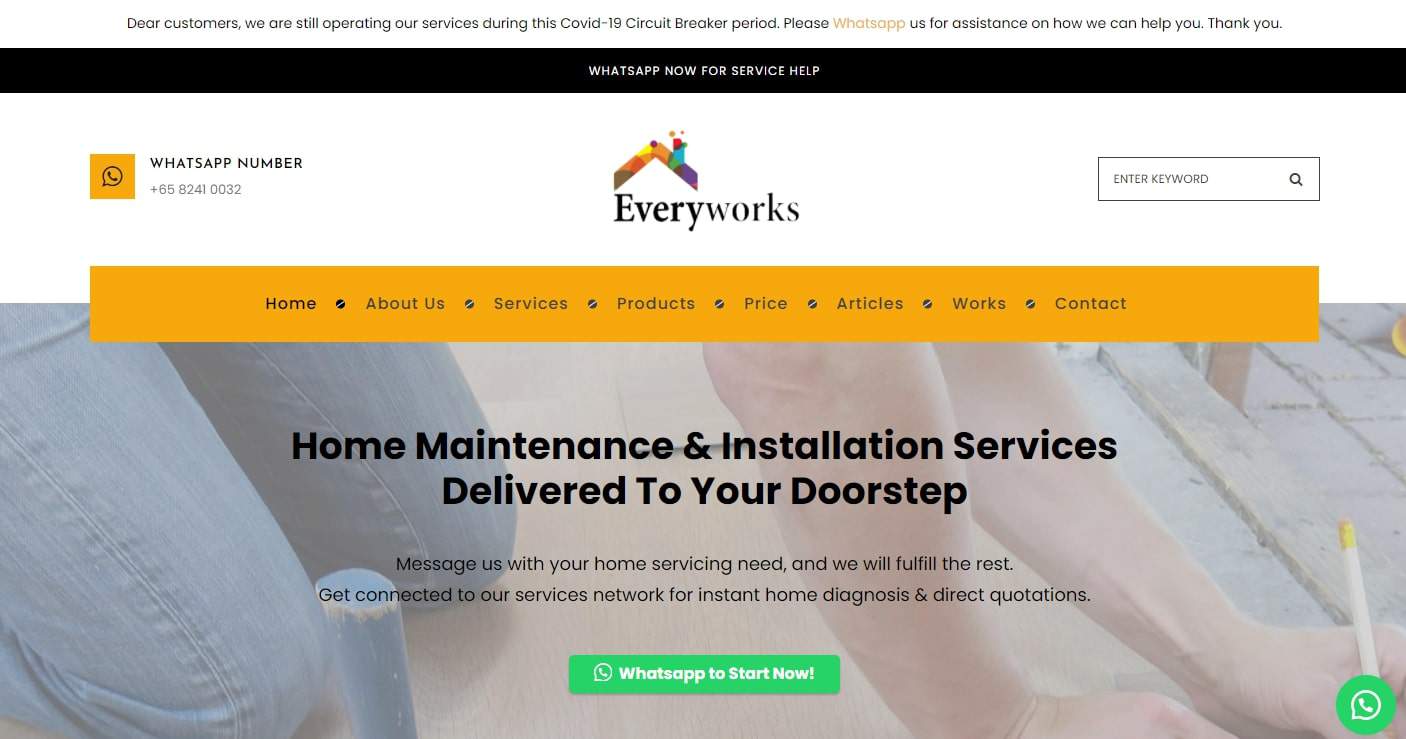 | | |
| --- | --- |
| BEST FOR  | Supplying chutes for varied rubbish chute measurements |
| WEBSITE | https://www.everyworks.com/ |
| ADDRESS | 1090 Lower Delta Road #03-07, Singapore 169201 |
| CONTACT DETAILS | +65 6909 0990 |
| OPERATING HOURS | Daily, 9:00AM to 9:00PM |
Everyworks performs a full set of handyman tasks, including rubbish chute replacements for HDB and condo estates. They supply durable and air-tight rubbish chutes so you can be sure that all pests and odours will be kept out.
Their rubbish chute products also come in different measurements and sizes so rest assured that they'll install a suitable one that'll fit your space.
They also offer regular maintenance to improve the lifespan and hygiene of rubbish chutes. In line with this, they also help prevent the risk of fire.
Highlights
Instant diagnosis
Direct quotations
24/7 services
5. Heng Plumbing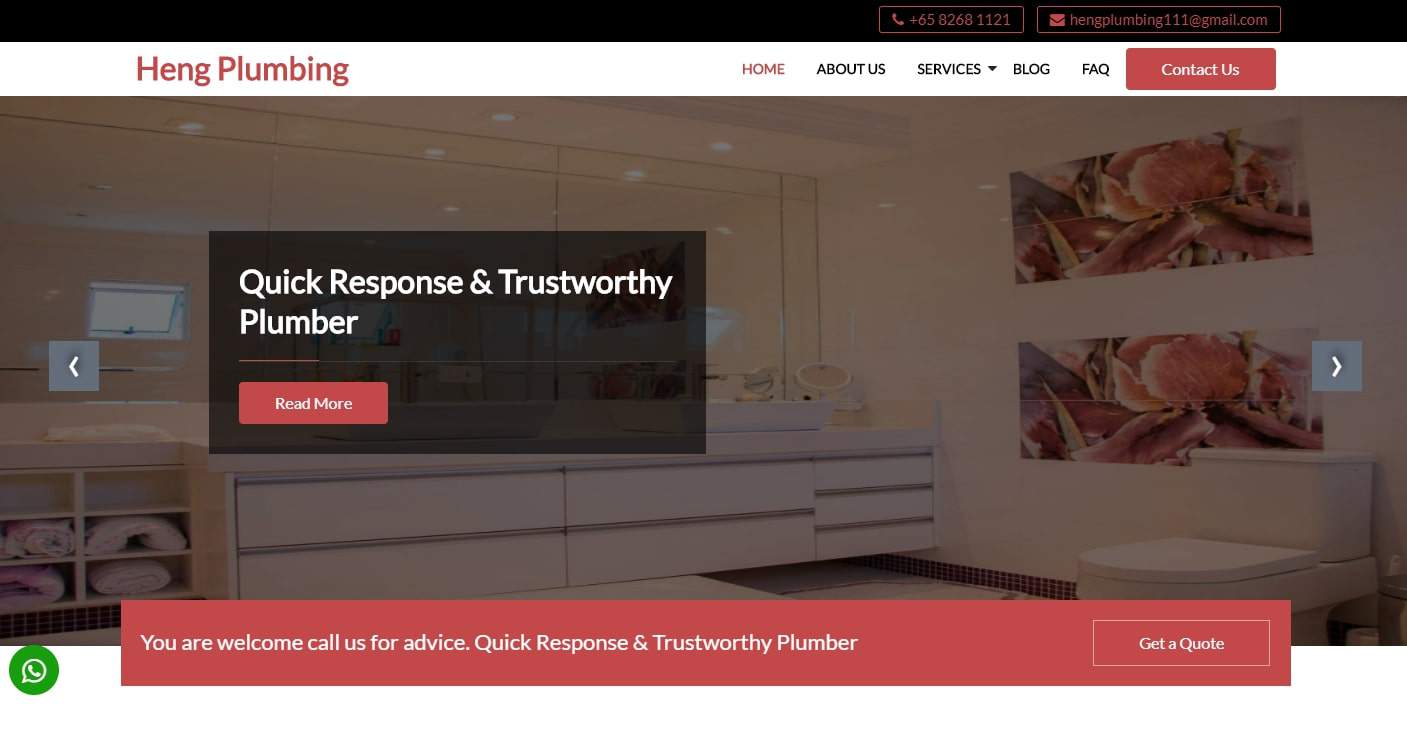 | | |
| --- | --- |
| BEST FOR  | Extensive set of home repair services |
| WEBSITE | https://hengplumbing.com/ |
| ADDRESS | 75 Geylang Bahru, #01-2892, Singapore 339683 |
| CONTACT DETAILS | +65 8268 1121 |
| OPERATING HOURS | Open 24 hours |
Heng Plumbing provides a wide range of home repair services, including the best rubbish chute replacement in Singapore! Their rubbish chute services are available for both residential and commercial services.
Apart from doing a full replacement, they also offer maintenance services such as cleaning, pest sprays, and more! If there's no need for a replacement, they can also help fix common rubbish chute problems.
You can also rely on their fast and responsive assistance, especially during emergencies.
Highlights
Full range of expertise
Emergency services
6. A1 Handyman
A1 Handyman is a leading company for all sorts of handyman services in Singapore.
Repairs, installations, maintenance– you name it, A1 can surely help you with what you need. Rubbish chute repair is only one of the things they can do among others.
Committed to excellence, A1 Handyman offers only the best solutions to your problems. Their expert team of handymen have years of experience to boot, so you can expect high quality workmanship from them.
You can contact A1 Handyman through their provided information or website if you're considering to acquire their services. They're readily available to provide assistance any day of the week.
Highlights
Trusted handyman service
Affordable and competitive rates
Wide range of services
Customer Reviews
Check out some of the feedbacks A1 Handyman received from their customers:
"Thank you for the big help you guys gave. I was so sure that my issues were unsolvable. Fortunately, your handyman proved me wrong through their efficient and quick servicing. Thanks and more power to you all!"
"Excellent customer service guys! Your handyman were also really quick and efficient too. Thanks so much! Will highly recommend you to friends and family."
There you go! That's our list of service centres with the best rubbish chute repair in Singapore! If you'd like to recommend more options, you may also share them with us!
But if you're not familiar with any contractors, take a look at these best plumbers in Singapore that also offer rubbish chute services.