Singapore vs London: How Do They Compare?
When asked to compare Singapore with London, most people would probably say they're quite different from each other.
But Singapore shares a lot of history with the United Kingdom since it was once a British crown colony. Both destinations also rank high on a lot of people's travel lists. 
For this article, though, we'll be focusing more on contrasts and comparisons between their respective costs of living.
Is the cost of living higher in Singapore or London?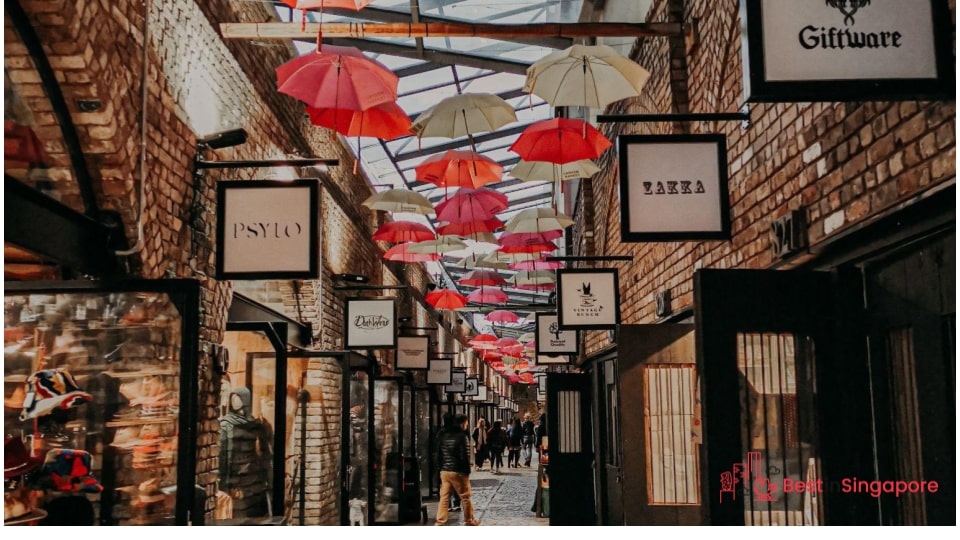 If you were to maintain the same standards of living in either city, you can expect it to be 13% more expensive in London than in Singapore.
As far as average after-tax salaries go, you can live on 1.3 months' worth of expenses in London versus 1.8 months in Singapore. 
However, certain differences in indices show that some services and products are actually more expensive in Singapore. This is especially apparent in supermarket costs and housing expenses.
In the following sections, we'll be taking a closer look at some specific cost of living comparisons between Singapore and London. Let's see how big a difference there is between the two.
| Commodity | Singapore Avg. Cost | | London Avg. Cost |
| --- | --- | --- | --- |
| Groceries | | | |
| Apples | S$4.67 per kg | > | S$3.39 per kg |
| Oranges | S$4.72 per kg | > | S$2.96 per kg |
| Beef | S$26.88 per kg | > | S$17.14 per kg |
| Local beer | S$5.70 | > | S$3.59 |
| Imported beer | S$6.76 per bottle | > | S$4.05 per bottle |
| Dining out | | | |
| Sandwich and tea | S$78 | | S$122.10 |
| Midrange 3-course dinner | S$80 | | S$106.24 |
| Fast-food meal | S$15 | | S$28 |
| Housing | | | |
| 1-bedroom apartment outside of city centre | S$2,237.50 per month | > | S$2,155.92 per month |
| 3-bedroom unit | S$6,316.39 per month | > | S$5,385.04 per month |
Grocery shopping is more expensive in Singapore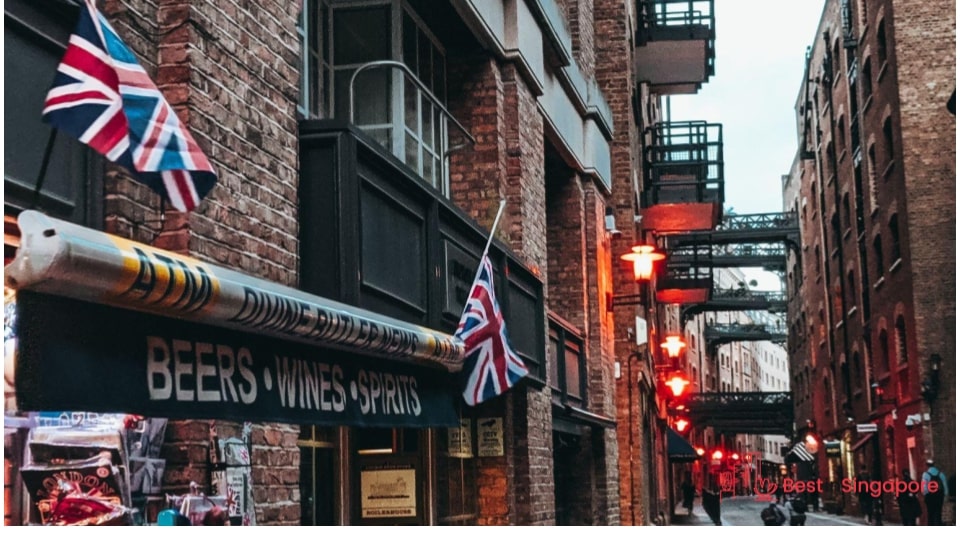 Going to the market in London will yield cheaper prices for things like fruit, vegetables, and foodstuff you'll be keeping in the freezer. But it's best to remember that Singapore imports most of its food supplies as it has very few natural resources.
A kilogramme of apples costs S$3.39 in London and S$4.67 in Singapore. Oranges in London cost S$2.96 per kilogramme and S$4.72 in Singapore.
As for meat, you'd pay S$17.14 for a kilogramme of beef in London. Meanwhile, it would be 36.25 % higher in Singapore with a S$26.88 price tag.
And for those who can't do without beer, a domestic brewsky can cost just S$3.59 in London and S$5.70 in Singapore. Imported beer can be bought for S$4.05 per bottle in London and for S$6.76 in Singapore.  
Monthly rent is a bit lower in London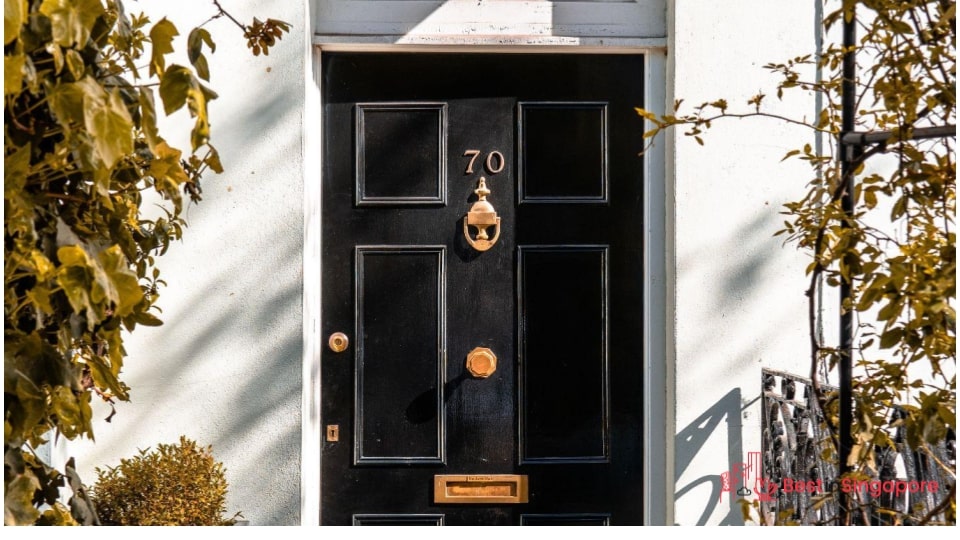 London has a nearly 30% lower population density than Singapore. London is also 2.20 times bigger than Singapore, which makes Singapore home rentals costlier.
Outside of London's city centre, you can rent a one-bedroom apartment for S$2,155.92 a month. The same kind of unit in Singapore would cost 3.65% higher at S$2,237.50.
A three-bedroom unit within the city costs a lot more for both cities. In London, you'll need to pay S$5,385.04 monthly, while it's S$6,316.39 in Singapore (nearly 15% higher!). 
Dining out is slightly more affordable in Singapore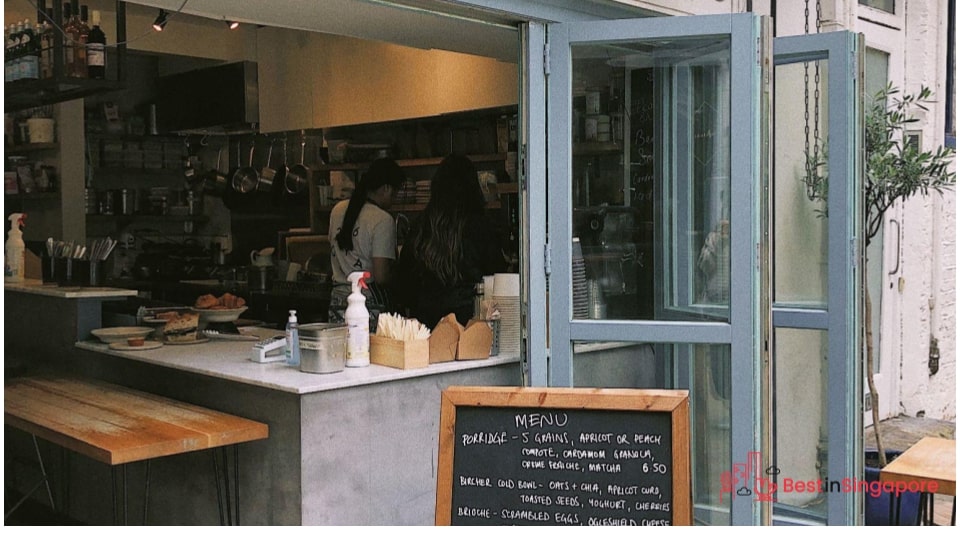 You can have high tea in Singapore and London, but their restaurant bills would be vastly different from each other. It would cost around S$122.10 in London for little sandwiches and a nice cup of tea. In Singapore, this would just be around S$78. 
Dining out is generally more affordable in Singapore than in London. You can have a three-course dinner with your date at a midrange restaurant in Singapore for around S$80. The same kind of meal costs S$106.24 in London. 
Even fast food delivery and eateries are cheaper in Singapore for one person. A basic meal will just be around S$15 in Singapore, but it can cost over 85% higher in London at around S$28!