The 11 Best Restaurants with a View in Singapore
Wouldn't it be fun to dine at a restaurant that offers a beautiful view of Singapore's urban landscape? If you're searching for the best restaurants with a view in Singapore, then you've come to the right place.
Today, we're making a roundup of the best restaurants with a view in Singapore that every foodie should check out. On top of their mouth-watering menus, you'll also be treated to a beautiful view of the island!
1. Dusk Restaurant & Bar
Located 100m above sea level at Faber Peak, Dusk Restaurant & Bar offers customers a gorgeous view of Sentosa Island and Harbourfront. It's also the perfect restaurant to visit if you're looking forward to seeing the setting of the island — which is why we've named it one of the best restaurants with a view in Singapore.
In terms of menu, Dusk Restaurant & Bar surely doesn't disappoint either. Customers can choose from its varied menu, which includes tapas, chicken, pasta, seafood, desserts, cocktails, sakes, and a whole lot more.
What's more, customers will also be serenaded with a soothing performance from a live band. Talk about ambience!
Highlights
Rainforest view
Live band
Varied cuisines
Customer Reviews
Take a look at what customers have to say about its services:
"Great food with a killer view. Romantic dining place at the top of Mount Faber. Food is really nice but the price is not. There is also valet service if you decide to drink alcohol. Diners are offered Cable car tickets at a discounted price of $5. Overall a very enjoyable experience, I would go there often if the price was lower. But it is still great to visit the restaurant for various occasions."
"Had dinner on a Saturday here. Went in without a reservation and was given third row seats next to the fan. Lively atmosphere and the food was really yummy. Happy hour from 4-8pm. Food could be categorised on the mid range side but compensated with great friendly service and yummy food. Live band came on and we easily spent 3 hours here just chilling. Great place to bring your date for a romantic dinner."
2. Panamericana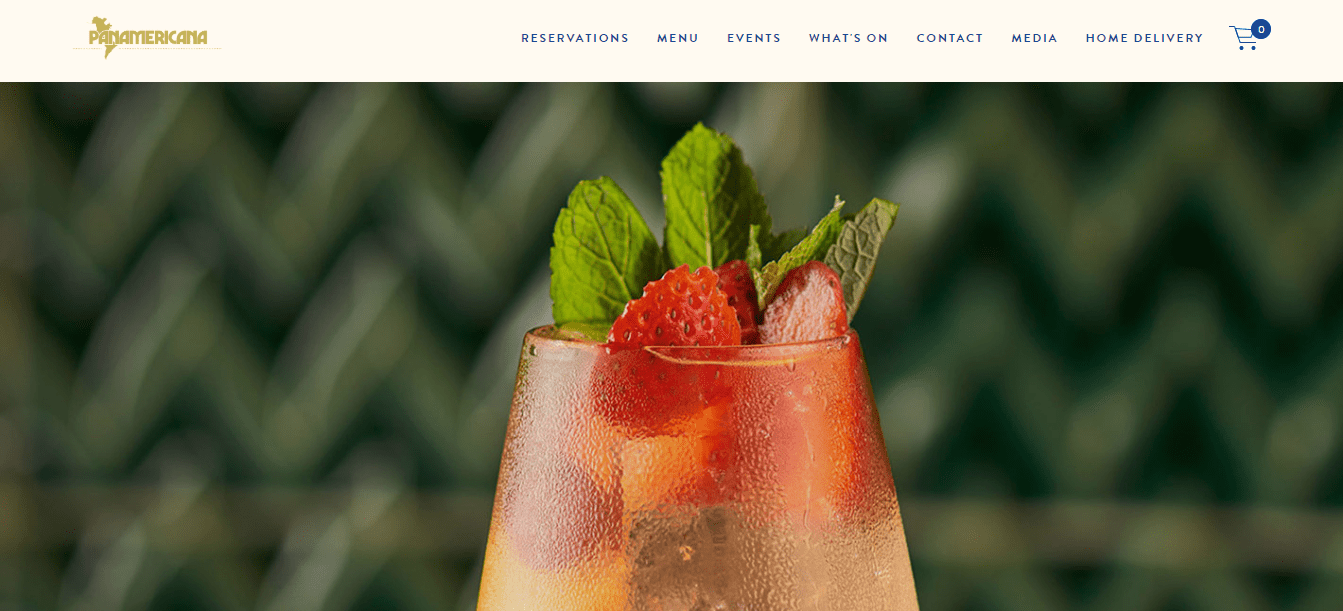 | | |
| --- | --- |
| BEST FOR | American Cuisine |
| MENU | Click Here |
| WEBSITE | https://www.panamericana.sg/ |
| ADDRESS | 27 Bukit Manis Rd, Sentosa Golf Club, Singapore 099892 |
| CONTACT DETAILS | +65 6253 8182 |
| OPERATING HOURS | Monday – Sunday, 12:00 PM – 10:00 PM |
If you want a beautiful view of Singapore to go with American and South American food, then Panamericana would have to be your top choice. Customers can enjoy the view of Singapore's skyline while munching on famous fusion cuisine such as tapas, burgers, empanadas, beef briskets, pork belly, Colombian chicken, a whole lot more.
Panamericana also offers a wide selection of cocktails and wines that are perfect for any type of dish. Customers can have a quick drink after having dinner while observing the beautiful landscape of Singapore.
Lastly, Panamericana also has frequent promos and discounts, especially to regular customers. It's indeed one of the best restaurants with a view in Singapore.
Highlights
Fusion cuisine
Cocktails and wines
Customer Reviews
If you want to know if Panamericana is worth checking out, read the following reviews:
"Location, views, service, food and drinks are absolutely impeccable. Thank you for spoiling my friends and I for our 40th birthday celebration. We would like to especially thank Yana for her wonderful nature and for being such an amazing person in general. She made our day just that little bit extra special."
Great place for a Sunday lunch. Views of the sea and golf course. Fantastic meats, go for a sharing platter to try them all. Cocktails are also well done and reasonably priced. Bloody Mary was particularly good. Pity not all beers were on tap, that can be improved. Attentive service also a nice bonus. Worth the trip to Sentosa!
3. LeVeL33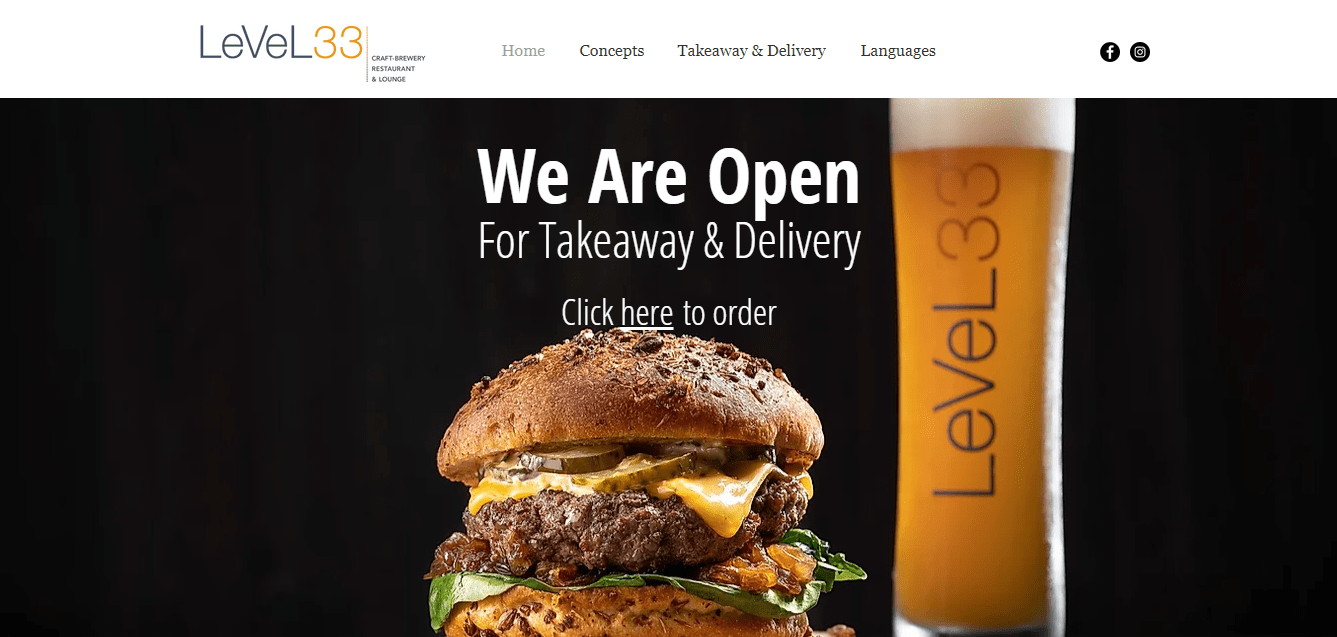 LeVeL33 treats customers not only to delectable food and signature cocktails but to gorgeous views of the city's skyline as well. It's also considered one of the most sophisticated and best restaurants with a view in Singapore because of its luxurious decor and interiors.
More than this, LeVeL33 is a restaurant and pub that was designed for social interactions and gatherings. And who wouldn't love to spend time with friends and family while observing the gorgeous view of the island?
Highlights
Singapore's skyline
Built for social gatherings
Gorgeous interiors
4. Zafferano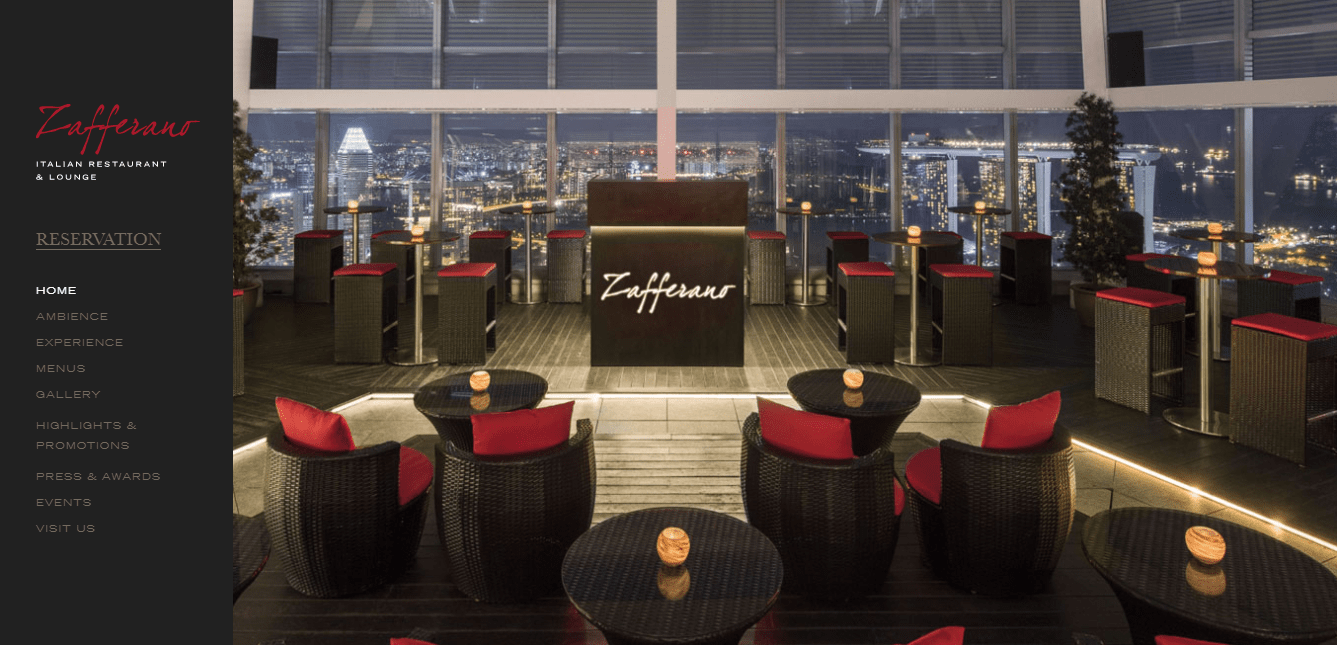 BEST FOR
Italian Cuisine
MENU
Click Here
WEBSITE
http://www.zafferano.sg/
ADDRESS
Ocean Financial Centre, Level 43,
10 Collyer Quay, Singapore 049315
CONTACT DETAILS
+65 65091488
OPERATING HOURS
Tuesday – Friday: 12pm – 3pm; 5.30pm – 11pm
Saturday & Sunday: 12pm – 3pm; 6pm – 11pm
If you want to enjoy a gorgeous view while eating Italian food, then Zafferano is the perfect restaurant for you! It's located on the 43rd floor of Collyer Quay, offering customers a picturesque view of Singapore's skyline at night.
Zafferano is also quite famous with office workers who are looking forward to delicious food after a stressful day.
What's more, Zafferano uses only the freshest and finest produce in crafting its menu, so rest assured that customers will be treated to the best Italian food that they've ever tasted. It also has a wide selection of cocktails and wine that can be enjoyed while observing the stunning view.
Highlights
Contemporary Italian cuisine
Breath taking view
Extensive wine list (more than 600 labels)
Excellent service
5. Vue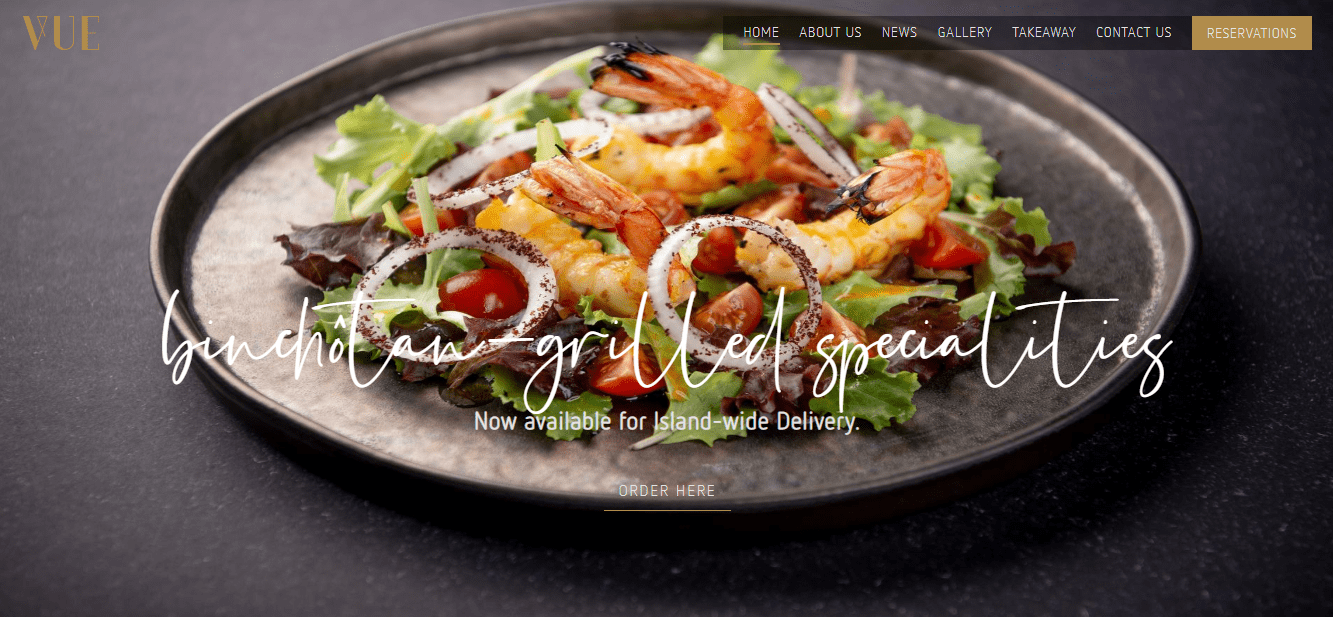 | | |
| --- | --- |
| BEST FOR | Professional Chefs |
| MENU | Click Here |
| WEBSITE | https://www.vue.com.sg/ |
| ADDRESS | OUE Bayfront, 50 Collyer Quay, Level 19, Singapore 049321 |
| CONTACT DETAILS | +65 8879 0923 |
One of the best things about Vue (besides the view) is the impressive range of food and cocktails prepared by its professional and experienced team of chefs. It's famous for its eclectic fusion of cuisine from the East and the West.
Its team of chefs is headed by Chef Sam Chin, who has over 10 years of experience in European cuisine. Vue assures customers that only quality food will be served by using only fresh produce and premium meat and seafood — which is why we considered it one of the best restaurants with a view in Singapore.
Oh, and by the way, if you're in the mood for some cocktail, Vue also has a large collection of alcohol to choose from.
Highlights
East and West cuisine
Large selection of alcohol
Trained chefs
Customer Reviews
Take a look at what customers have said about the services of Vue:
"The newly revamped restaurant is clearly at the top of its game. Everything from the lighting to the ambience, to the furniture and of course to the food has been done with impeccable fineness! The service staff were knowledgeable and provided the best service to offer. As for the food items we tasted, there wasn't anything we could complain about and it was divine! Skip the Michelin Star restaurants and have a really good time at Vue. Oh did I mention the view is to die for? Guess that's dining with a view."
"6-stars if I could. The service and food were both extraordinary. Food came at an even pace which gave us plenty of time to enjoy the ambiance of the restaurant itself. Mark took great care of us and was always attentive whenever we needed something. The drinks were full of flavour as well and I specifically enjoyed the "ISPAHAN" with their raspberry infused gin."
6. IndoChili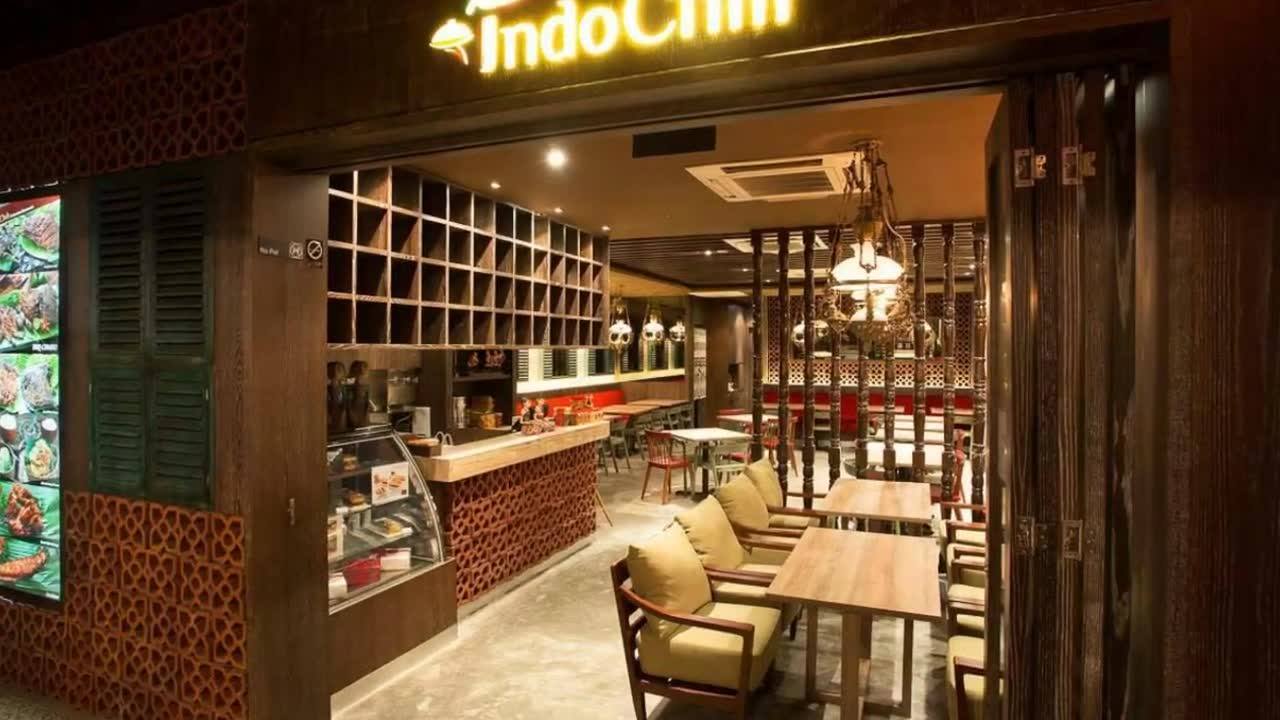 IndoChili, as seen in the Business Times, is an award-winning restaurant renowned for its representation of Indonesian culture in Singapore.
They're the leading restaurant when it comes to Indonesian dishes, offering only the most authentic of cuisines. All of which are made with the freshest ingredients and spices.
To make the experience better is IndoChili's interior decor. IndoChili desires to represent Indonesia through taste and vision, which is why they proudly make use of a uniquely modern yet rustic Indonesian ambience, amplified by the elements they imported from the archipelago themselves.
Another noteworthy aspect of IndoChili is that they have three branches in Singapore! Check them out at their Tg Pagar branch, Science Park branch, and Zion Road branch.
Highlights
Authentic Indonesian cuisine
No MSGs
Official partner of Wonderful Indonesia
Great ambience
Multiple branches
Customer Reviews
Below are some of the reviews left by satisfied customers who if given the chance, would surely go back every time for good food for a reasonable price.
"Nice ambiance with pleasant Indonesian soft music. Dishes delicious and unique, also reasonably priced. Staff are good, helpful and friendly. All in all, it has been a wonderful experience. Highly recommend."
"Confirm best Indonesian food in town. Satay best tahu best, everything also best."
"Like their food a lot! Is delicious & satisfy. If u like more spicy, try their sambal. Love their deco as well"
7. Shunjuu Izakaya
If you're craving for Japanese dishes, well not to worry as Shunjuu Izakaya offers the Japanese favorites, all in the comforts of Singapore!
The restaurant is best known for yakitori, but they also provide other food selections at reasonable prices. It's definitely a go-to place if ever you're around the vicinity of Riverside.
From their wonderful place, to the great delicacies and excellent service, you'll never leave Shunjuu Izakaya feeling disappointed.
Highlights
Great service
Accessible location
Delicious, high quality food
Wide dining space
Customer Reviews
Have a look at the reviews left by customers of Shunjuu Izakaya to see how great their restaurant is compared to other Japanese food joints:
"here are only 2 places in Singapore where I'd trust for Izakaya / Yakitori. This is a fantastic place to dine and if weather permits, the outdoor ambiance is just delightful with waterside views and a gentle breeze to set the scene.

Dishes are served quickly and simply a delight to indulge in. There's air conditioned indoor seating which without a reservation on a weekend would mean you probably won't get a spot.

Don't be disappointed and get a reservation for peak hour dining. Or walk in earlier before the crowds starts.

Food is fantastic, would come here regularly with my family for a weekend treat."
"Restaurant that serves sushi, donburi, tempura and yakimono (grilled food). Get all your favourite Japanese food here."
8. Mykonos on the Bay

If you're ever wondering what it would feel like going to Greece, while remaining in the comforts of Singapore, well you're in luck! One of the most sought after restaurants in Greece has decided to expand their business here.
Experience gourmet dishes that will surely give you the feel of being in another country. From their appetizers like Taramosalata, a traditional fish roe spread salad served with herb prawns, "lagana" bread, and olive oil, to desserts made with yogurt or even mousse, their menu selection will surely be hard to choose from.
Aside from their delectable food, the view in the restaurant also exudes Greece sea-side view, which certainly sets the mood for romantic dinners with your special someone. Don't wait for anything else, make sure to get your reservations with one of the best restaurants in Singapore.
Highlights
Beautiful decorations
Welcoming ambiance
Mouth-watering food
Great service
9. Gattopardo Ristorante di Mare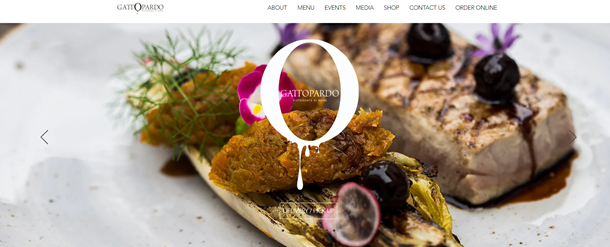 Gattopardo is a multi-award winning Italian Restaurant in Singapore that offers a mouth-watering seafood menu which will surely fill your stomach and warm you up. Located in the heart of the of the city, the establishment aims to embody the feel of being in Sicily, Italy.
Sicilian Cuisine is known to have unique flavors influenced by its geographical location, although its creation from start to finish is as simple as basic cooking. It uses all-natural ingredients, resulting in a dish you'll definitely want to taste.
Alongside their great food is a beautiful view of the Tanjong Pagar neighborhood. It truly is a well-rounded restaurant that ensures that the ambiance and meals they provide are nothing but top-notch.
Highlights
Sustainable seafood
Great seasonal ingredients
Accessible Location
10. Beaulieu House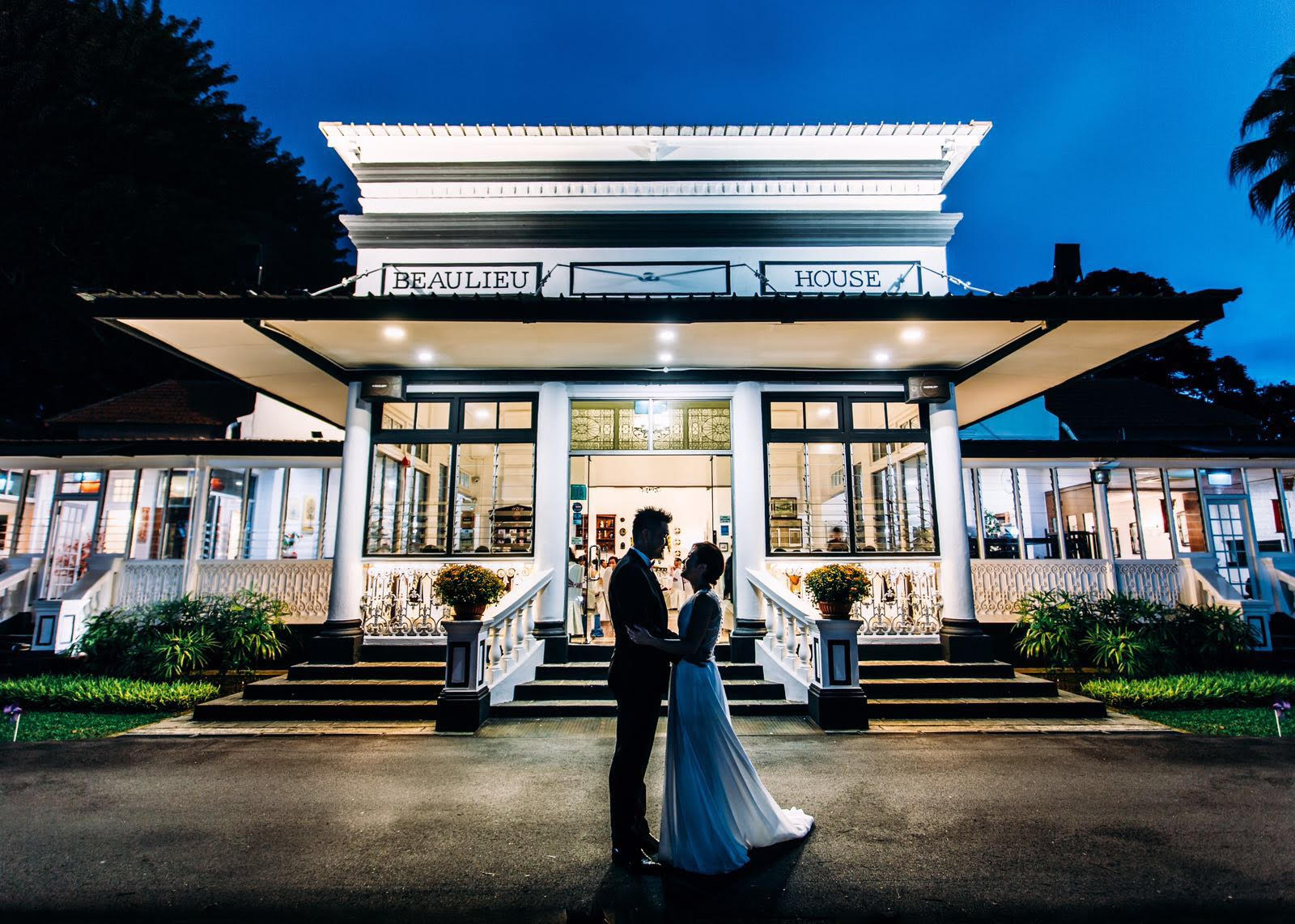 What's more amazing than good food to eat? An amazing view to accompany it of course! We have just those for you to check out if you're feeling like eating the best seafood meals with an amazing view of the sea.
Beaulieu House is a house-turned-restaurant set on a hill, directly overlooking Johore Straits. It's one of the only establishments in Singapore to have the best view of the sea. Fully transformed in the year of 1979, it has since then been managed by Sembawang Seafood Paradise– to this day continuing to serve mouth-watering Chinese Seafood, Western Cuisine, and local delicacies.
Highlights
Wide range of options
Great service
Decent prices
Customer Reviews
Below are some of the greatest reviews left by happy and satisfied clients of Beaulieu on their Google Review:
"Hidden in the "North Point" of Singapore, it requires a bit of travelling and confusion (my bad) to get there. However, once inside the restaurant and you have tasted the food, you would realize that the detour and effort to get there was worth it. It has a nice rustic, by the river seafood vibe. Good food. You must try their cereal soft crab. The service is efficient."
"Tasty and decently priced food. Lots of options from Western to Chinese. Having been a regular customer for several years, the food standard is still pretty good. Great place for family occasions or just a nice dinner. I'd recommend dishes such as the Marmite Chicken and the Yam Paste"
11. Sen of Japan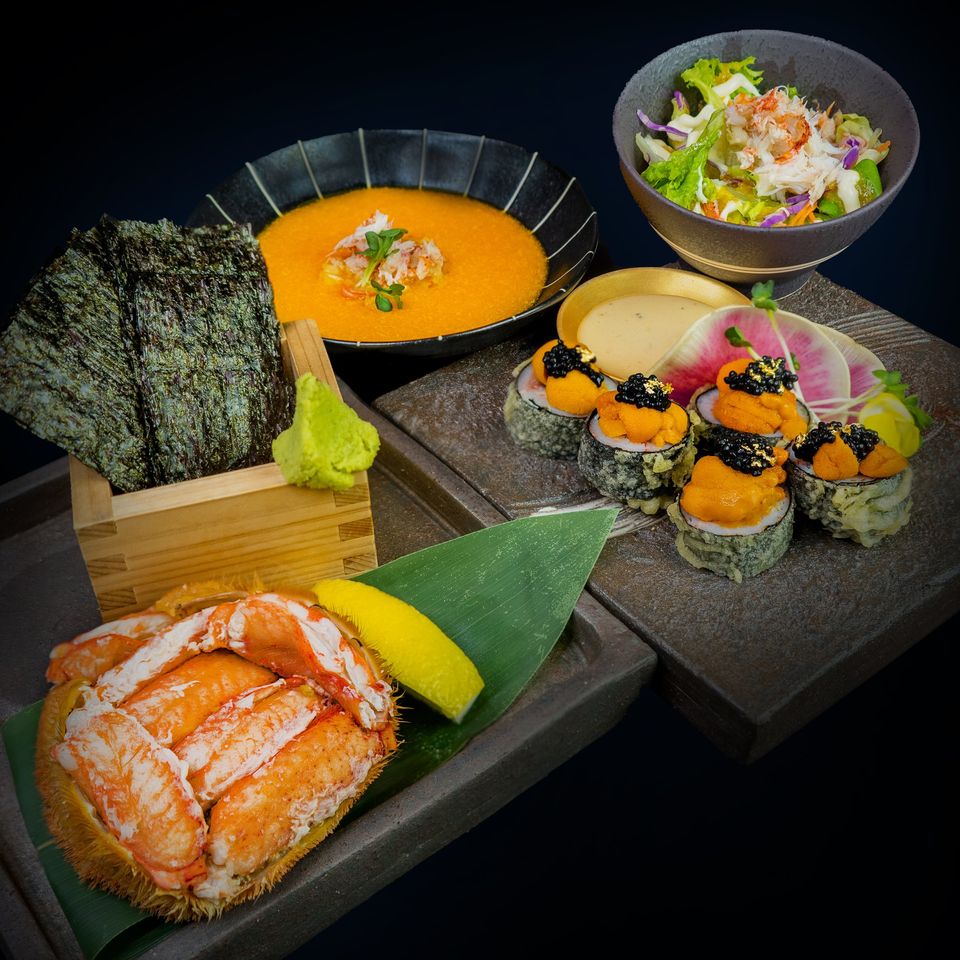 If you're looking for a restaurant that offers traditional Japanese cuisines, then look no further than Sen of Japan! You can taste and indulge the food that you want all in one place as they offer a wide variety of menu selections.
Aside from serving dishes of Japanese cuisines, they are greatly known for their concept of freshness and use fine Japanese ingredients.
At Sen of Japan, you'll be able to eat delicious dishes at great prices. Contact them now and have your food be delivered!
Highlights
Extensive menu

Stellar ambience

Fresh ingredients
12. Coachman Inn Restaurant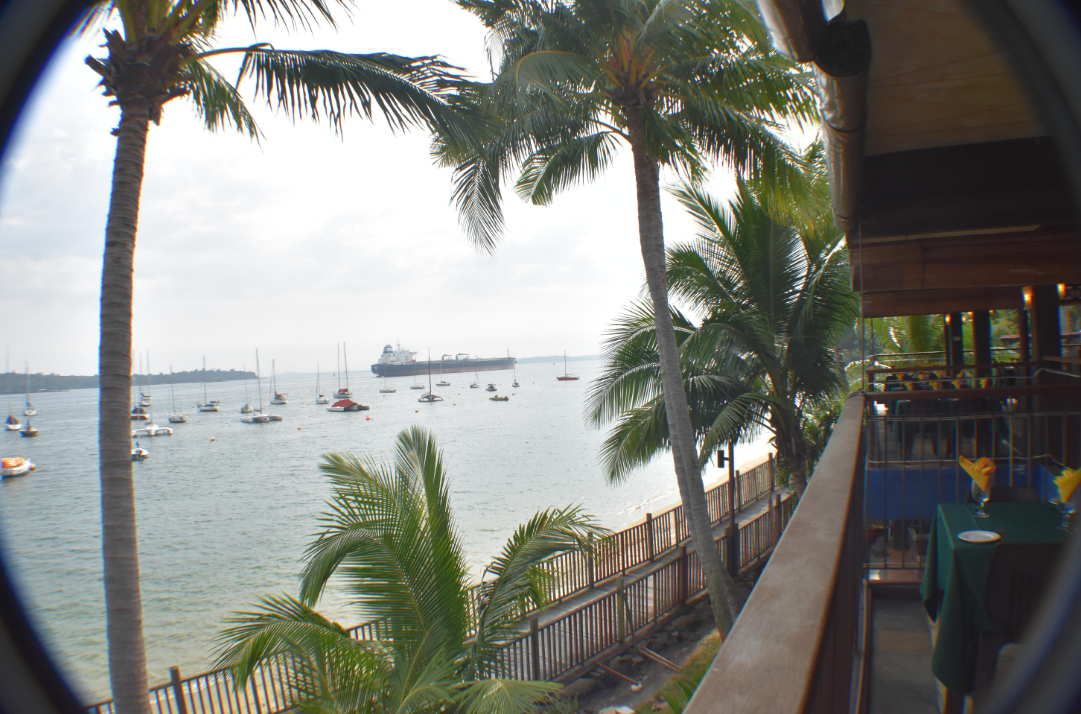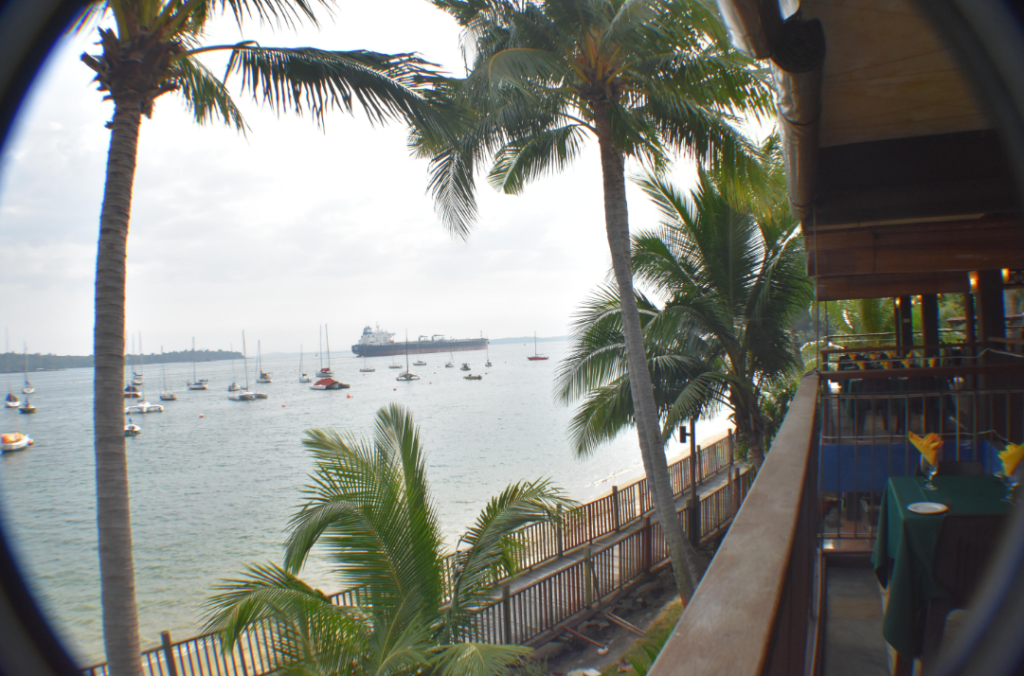 Perfectly situated at the eastern bay of Singapore, the Coachman Inn Restaurant is excellent for sunset dinners and get-togethers. This restaurant has been operating since 1981, which is why they guarantee only the best food and dining experiences.
This restaurant offers delicious Asian and Continental cuisines, which feature oysters, shrimps, and other freshly-sourced seafood. You can also choose your food among the a la carte, special set, and ace seabass menu.
Highlights
Perfect for sunset dinners
Catering services available
Yacht dining experience
Seafood and Asian cuisine
Customer Reviews
Here are some customer reviews that can make you feel excited about Coachman Inn Restaurant.
"Excellent food, ambience and great service! Love the chill vibes. Dining by the sea, listening to the soft waves and watching sailors take their boats out to sea, while dining on a delicious seafood meal. This is heaven on earth!"
And with that, we conclude our list of the best restaurants with a view in Singapore. If you've visited any of these restaurants in the past, tell us how your experience with the food and view went.
By the way, if you're only looking forward to having a drink, then we highly recommend these best rooftop bars in Singapore. Hanging out with friends and having drinks is much better when there's a gorgeous view to look at, after all!