By  Lindsey Tan
Need some help in preparing tax returns and making sure that every transaction complies with government regulations? If you do, then you may ask for advice from the best tax consultant in Singapore.
Tax consultants help their clients make wise financial decisions about tax-related issues. This includes effective strategies to reduce tax liability and ensuring that all tax obligations are fulfilled.
Following the advice of a tax consultant who doesn't have enough knowledge and experience will have a huge negative impact on business operations. So, to help you find the most skilled and trustworthy professionals, we've listed the top firms with the best tax consultants in Singapore.
1.  SME Accounting Firm
SME Accounting Firm provides accounting services for corporate firms, public organizations, individuals, non-profit making entities, and small/medium-sized enterprises.
The tax advisors at this firm specialise in providing relevant management services concerning new regulations related to tax liabilities. Their best tax consultants in Singapore also identify and create tax strategies that are suitable for the goals and nature of the company.
Regardless of the services or products you offer, they have a complete range of accounting and tax services that'll help you with preparations and even maintenance of tax operations.
With their personalised tax provision program, you can be sure all transactions are in place and comply with the law. Their services are available for foreign investors and multinational or local business owners.
Highlights
Efficient tax data collection system
Tax reporting
Follows the relevant tax changes
2.  JVKM Consultants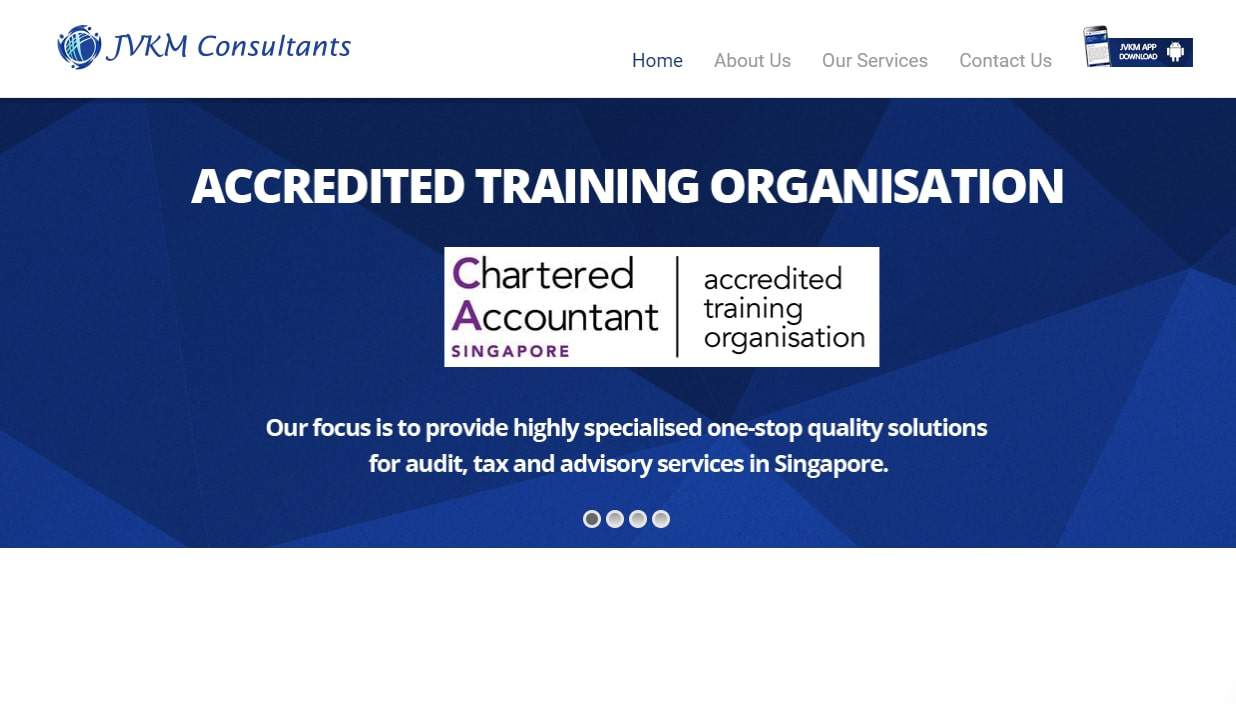 | | |
| --- | --- |
| BEST FOR  | Double tax treaties guide |
| WEBSITE | https://www.jvkm.com.sg/ |
| ADDRESS | 101 Kitchener Road #02-31A Jalan Besar Plaza Singapore 208 511 |
| CONTACT DETAILS | +65 6295 5124, 6295 5125 |
JVKM Consultants is one of the most highly acclaimed firms in Singapore, offering a wide range of tax services for both personal and corporate purposes. Their complete tax service package includes quarterly GST filing and annual tax return services.
They have some of the best tax consultants in Singapore who also specialise in tax planning and filing both audited and unaudited accounts. They take charge of personal, corporate, property, and withholding taxes.
Aside from these, they'll also help you eliminate the burden of double taxation that's usually encountered by foreign investors.
Highlights
Personal, corporate, withholding, and property taxes
Tax and GST filing services
3.  IBS Business Consulting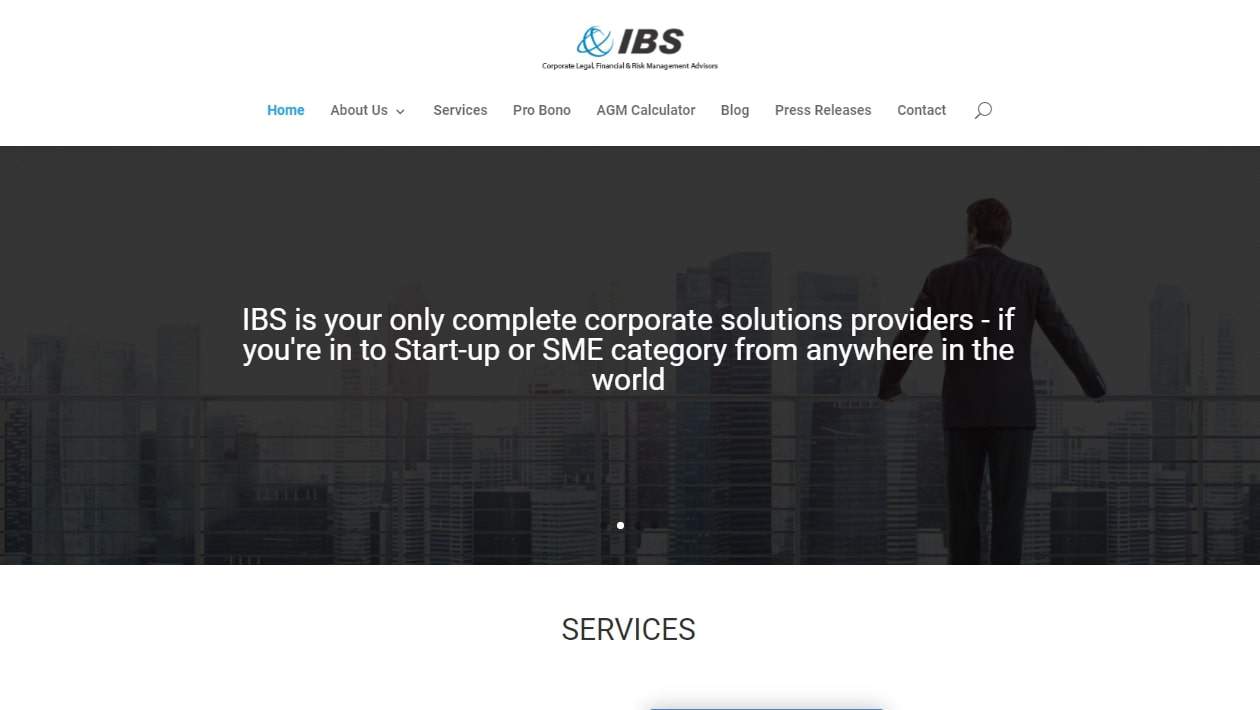 | | |
| --- | --- |
| BEST FOR  | Tax structuring and advisory |
| WEBSITE | http://www.consultibs.sg/ |
| ADDRESS | 77 High Street, #04-10 High Street Plaza, Singapore – 179433. Singapore 179433 |
| CONTACT DETAILS | +65 8283 3466 |
| OPERATING HOURS | Weekdays: 10am–6:30pm |
IBS Business Consulting provides legal, financial, strategic, and general business advisory for all small to large enterprises. This includes tax and consulting advisory, registrations and compliances of direct tax and indirect tax.
With their industry-specialised teams that consist of the best tax consultants in Singapore, they provide financial, economic, and strategic advice. They also take charge of tax structuring, transfer pricing, and tax advisory.
Highlights
Direct and indirect tax management
Regulatory compliance
Transfer pricing
4.  GSTax Consultancy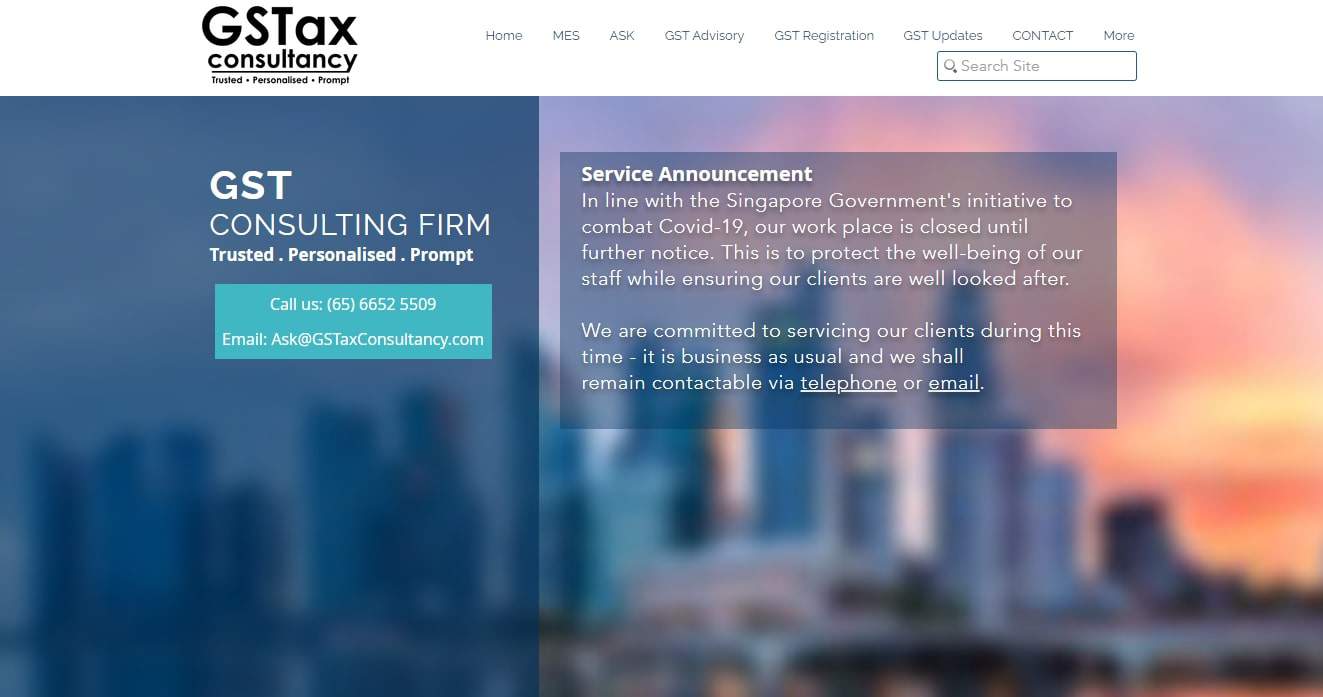 GSTax Consultancy is known for their highly competent tax services handled by accredited tax advisors and registered practitioners from Singapore Chartered Tax Professionals. They're also one of the first consultancy firms that focus on GST only.
They use a simple and direct approach for every GST process and ensure personalised, responsive, and professional assistance.
Due to their in-depth knowledge and experience in GST, they have resolved many GST issues with the IRAS. So for those who are struggling with GST concerns, they have the best tax consultants who can help and guide you throughout the whole business life cycle.
Highlights
GST registration
Major Exporter Scheme (MES) & other special schemes
IRAS Assisted Self-help Kit (ASK)
Post ACAP Review
GST Training
GST Advisory
5.  A Tax Advisor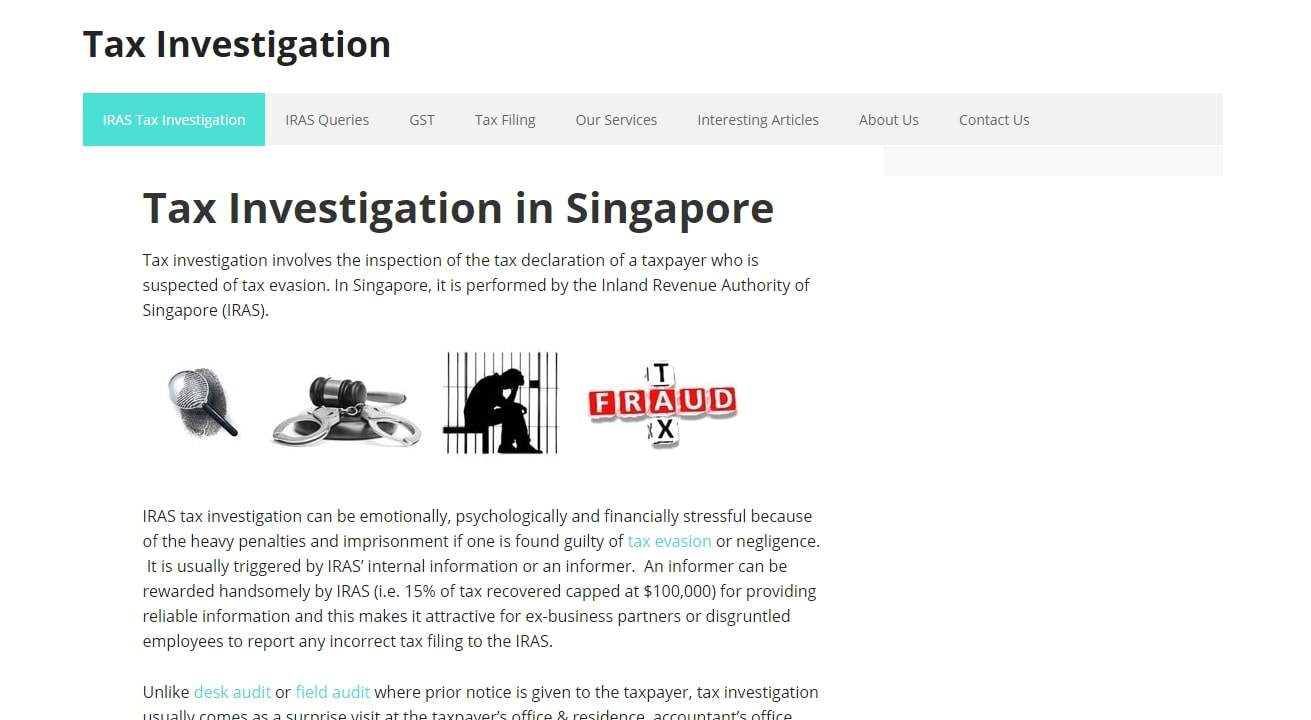 If you're worried that you might encounter tax complications in the future, A Tax Advisor has the best tax consultants in Singapore who can help you with your concerns.
Aside from filing tax returns and providing tax advice, they also specialise in settling IRAS tax audit and investigation issues.
They conduct a thorough self-review and health check on your tax affairs to prevent worse penalties. If there's any improper filing found on your operations, they'll resolve it through legal methods.
This includes reconstructing your accounts, replying to IRAS queries, attending IRAS interviews, and negotiating for an out-of-court settlement with IRAS.
Highlights
IRAS routine query
Self-review on tax affairs
Annual tax filing
Productivity and Innovation Credit (PIC) Claim
That's it for our list of the best tax consultants in Singapore! Have you already found the one that matches your business needs? Tell us all about it!
In line with managing your tax accounts, you'll also need help from the best financial advisor in Singapore to guide you in handling your overall finances. Check out that other list for other professionals who can help you, then!