SG Kid Entertainment Guide
If you have little ones with you who need to be kept busy and happy, we're happy to offer several resources on this site!
We've already published a post about the best kids activities in Singapore with awesome weekend and mini-break activity suggestions. You can find all sorts of places from tourist attractions to rustic resorts filled with animals you can interact with.
But for a change of pace, we're featuring an SG kid entertainment guide today with an emphasis on being budget-friendly.
Learn new games and play with other kids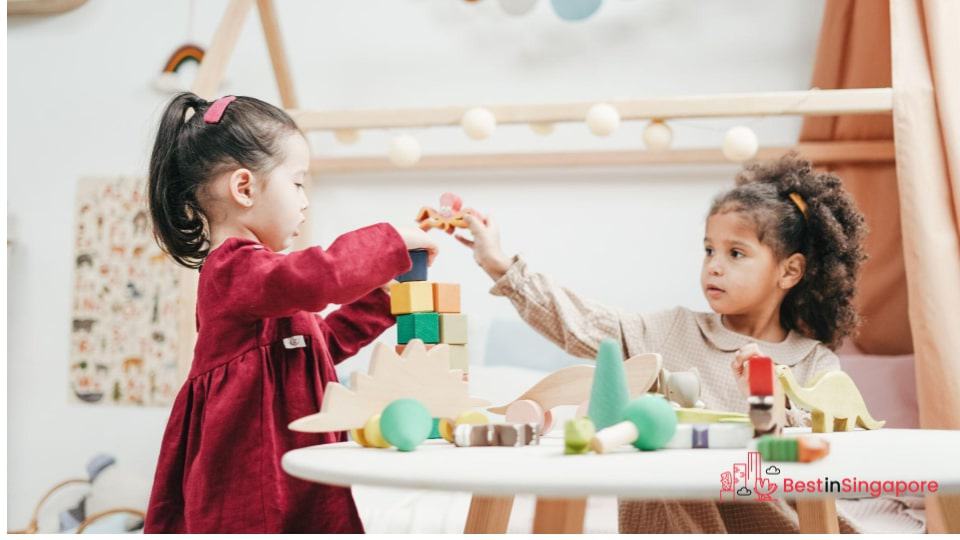 If you want to wean your child from an eye-straining lifestyle filled with gaming laptops and nonstop video games, why not go old-school? Let your kids discover the wonders of interacting with others kids and playing real-life games with them!
Luckily, there are plenty of indoor playgrounds in Singapore to choose from. This way, you can rest assured that your child will have plenty of fun in a safe and secure environment.
You can also encourage friendly competition by bringing your kids (and the entire family) to any of the board game cafés sprouting all over Singapore.
Eat free meals while having fun
Aren't kids lucky? Just by being small people, they can actually get to eat meals for free in certain restaurants (and won't have to bring their own lunchboxes)!
Some eateries like Café Melba have a Kids Club where children can eat for free every Monday (with the purchase of a main meal for mom or dad). They can also run around and enjoy all the kid-friendly amenities on the premises after eating their set lunch.
Of course, other meals or snacks won't come free like when they visit a dog café, but the entertainment is definitely unique and snuggly!
Draw, paint, and sculpt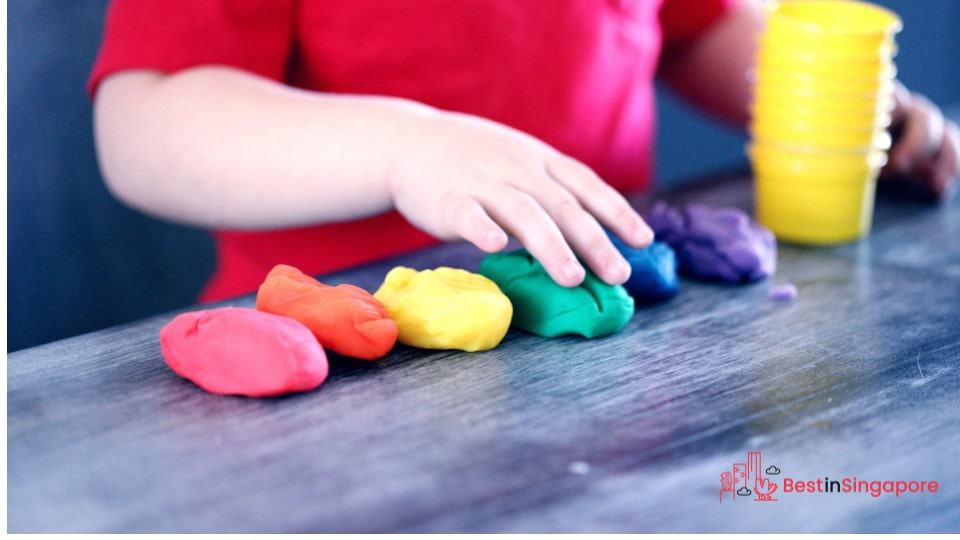 Do your children love doing creative activities in their preschool classes? Then maybe you can take a cue from their teachers and extend their love for all things craftsy to the weekends.
You and your kids can participate in some art jamming sessions in Singapore and let your artistic sides shine through together. You could choose among drawing, painting, sculpting, and crafts-based lessons and programmes.
Or you can bring out your trusty drawing tablet and give your child some basic drawing lessons. It could encourage their drafting skills and promote creativity at the same time.
Splash around in pools and water parks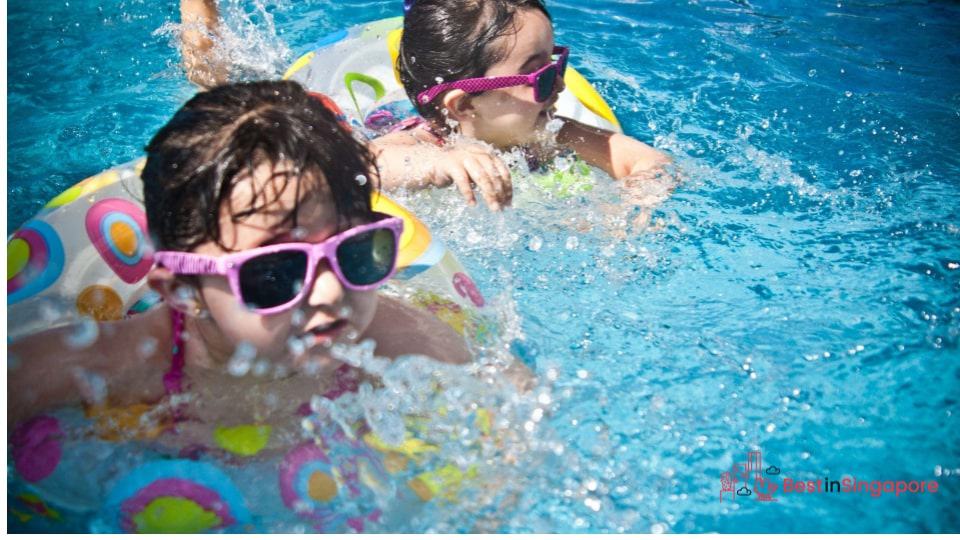 A family staycation doesn't have to be boring and tedious, especially for little ones. So if your Airbnb has pool accommodations or is located near one, why not schedule a full day of fun in the sun with your kids?
You can make it a learning experience by hiring some reputable swimming coaches, as well. This way, your kids can learn to swim safely while enjoying splashing around in a pool.
And if you have the time and budget, consider going to water theme parks or going wakeboarding for the first time!