Out with the Old: Deregister or Sell Used Cars in Singapore 
There are many pros and cons to living in Singapore, and one of the most notorious cons is that buying a car here is ridiculously expensive. There are just so many things involved in the cost, so in the end, you have to pay more than the car's base value.
And as if that's not bad enough, it's not like you actually need a car in Singapore. The public transportation here is already excellent, so you can travel from one place to another with ease just by using the train or the bus.
Personally, I did end up buying a car before, but I eventually got rid of it. If you're thinking of doing the same thing, I'm going to walk you through the process and help you decide whether to deregister or sell your used car in Singapore.
Understanding the Costs of a Car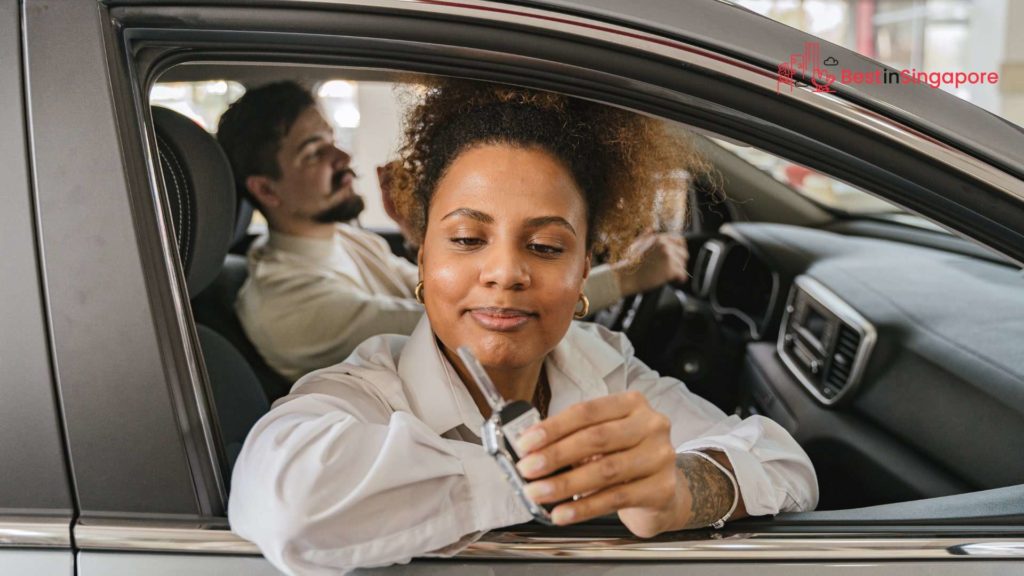 As I mentioned earlier, car costs in Singapore are extremely high, and that's because there are several factors that affect the prices. These factors are as follows:
Open Market Value (OMV). Simply put, this is the car's original price before all the other fees are added to it.
Additional Registration Fee (ARF). This is a kind of tax that's applied to all cars during registration. It's calculated based on the car's OMV.
Excise Duty and GST. Excise duty is the tax imposed on certain goods within Singapore; for cars, it's 20% of a vehicle's OMV. Meanwhile, GST is another 8% (it will soon be 9% in 2024) of the car's OMV and excise duty combined.
Certificate of Entitlement (COE). This is a "market-driven" certificate that lets you drive a car on the island's roads for 10 years. COE prices are pretty steep, and they become even steeper during periods of high car demand.
Vehicular Emission Scheme (VES) Rebate or Surcharge. This motivates owners to purchase a car that emits fewer pollutants, and if you do, your ARF will be reduced. But if you don't, a VES surcharge is added to your ARF.
Local Dealers' Margin. Local dealers also have to earn a profit to keep their businesses, so they'll have to add their own margin on the cars' prices. This margin can be as low as 10% or as high as 50%.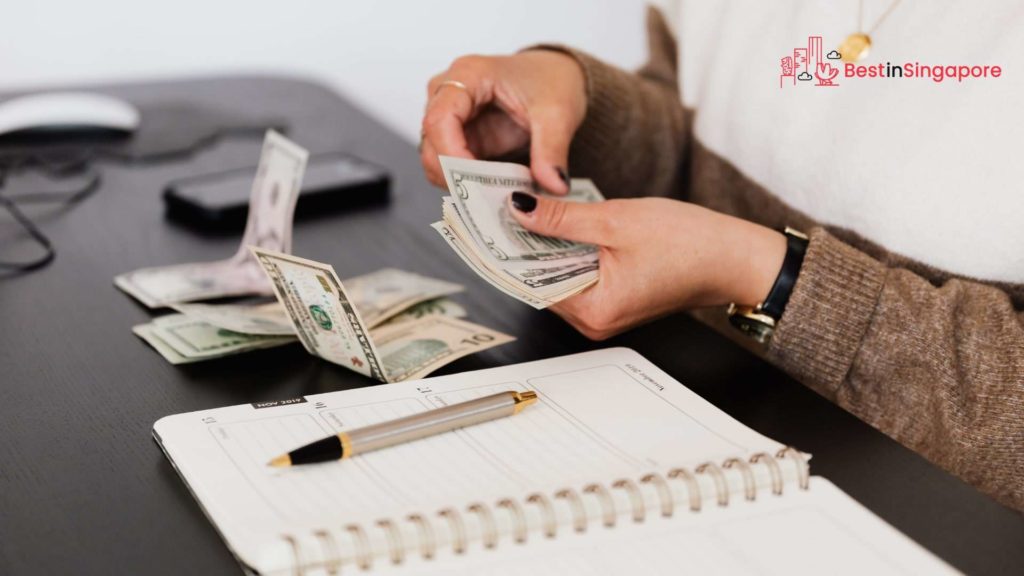 So, because of all these fees, it's not a surprise to see cars that have an original price of S$25,000 fetch a S$175,000 price tag in Singapore. And don't forget—you still need to buy car insurance and other essentials when you have a car.
With the astronomical prices of cars on the island, buying one is almost reserved for the extremely wealthy, which is very much like the case of purchasing landed property here.
What is car deregistration?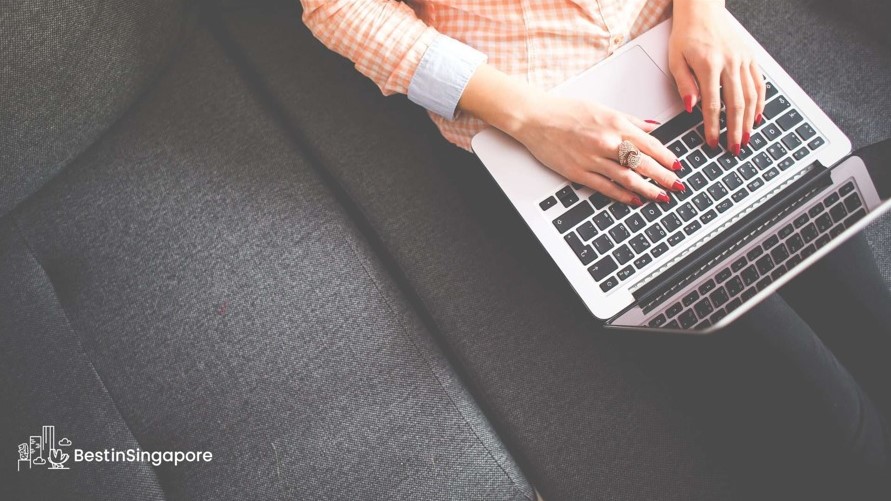 If you bought a car but are starting to think of getting rid of it in exchange for money, one way you can do this is by deregistering your car.
Simply put, car deregistration refers to the act of canceling the registration for your car, which means you can never use it again. Usually, people do this after their COE expires, but you can do it before that if you want.
When you deregister your car, you'll have to either scrap or export it. If you're not sure what to do yet, you can also store it temporarily in an Export Processing Zone (EPZ) before you've made your decision.
Once your vehicle is exported or disposed of, you will be granted the Preferential Additional Registration Fee (PARF) rebates. These rebates will depend on the type of your vehicle, how old it is, and when your COE expires.
Here's a look at how much you might get from PARF rebates once you deregister your car.
| Vehicle's Age at Deregistration | PARF Rebate |
| --- | --- |
| Five years or less than five years | 75% of ARF |
| Above five years but not exceeding six years | 70% of ARF |
| Above six years but not exceeding seven years | 65% of ARF |
| Above seven years but not exceeding eight years | 60% of ARF |
| Above eight years but not exceeding nine years | 55% of ARF |
| Above nine years but not exceeding 10 years | 50% of ARF |
| Above 10 years | N/A |
In addition to this, if you deregister your car before the COE ends, you'll also receive a COE. This rebate is calculated based on the number of months left in your COE, so the earlier you deregister your car, the more rebates you'll get.
How do I redeem the car deregistration rebates?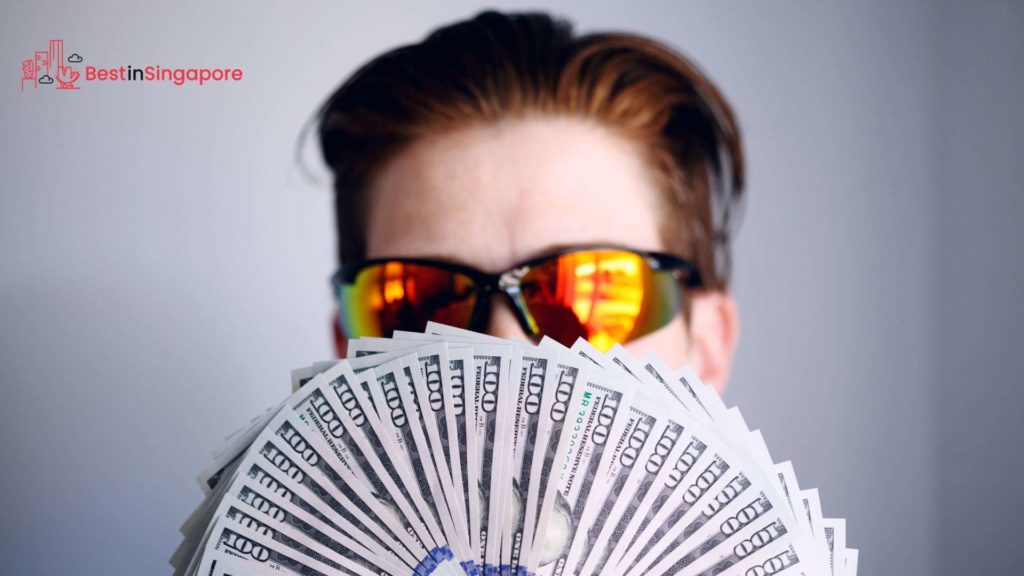 Once you're eligible to receive the car deregistration rebates, you can redeem them in three ways. You can encash them, use them to offset the taxes and fees if you're planning to register a new vehicle, or transfer them to someone else.
Do take note that no matter which one you choose, you have to redeem your rebates within 12 months of deregistering your vehicle. Otherwise, you'll lose the privilege to receive them.
How do I dispose of my vehicle in Singapore?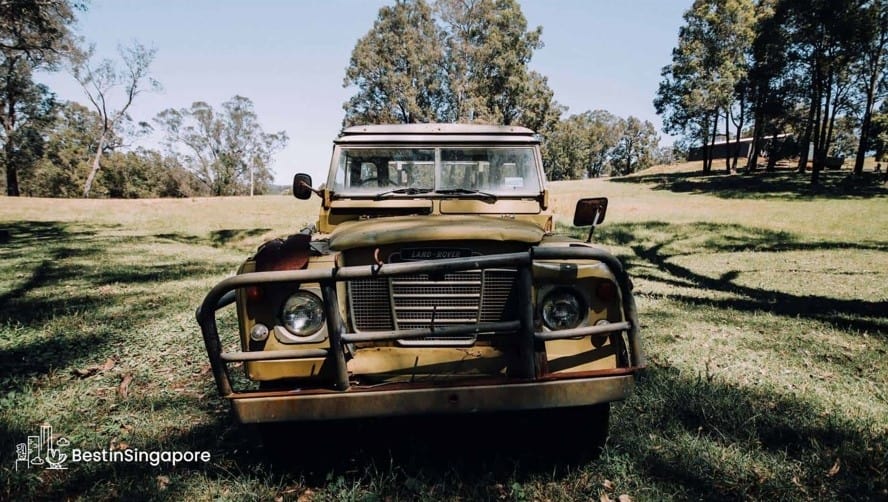 Disposing of your car is one of the two options you can do once you've deregistered your car. People who choose this usually do so because their vehicle is already so old and broken that exporters don't want to buy it from them.
To dispose of your vehicle in Singapore, you can simply head to an LTA-appointed scrapyard. You can also ask someone to do this task for you.
Please keep in mind to drop the car at the scrapyard within eight days of deregistration and also bring the following documents:
Original NRIC (if you're a Singaporean citizen or permanent resident) or Employment or Immigration pass card (if your authorized person is a foreigner)
Payment for any outstanding road tax and fees
How do I export my vehicle after deregistration?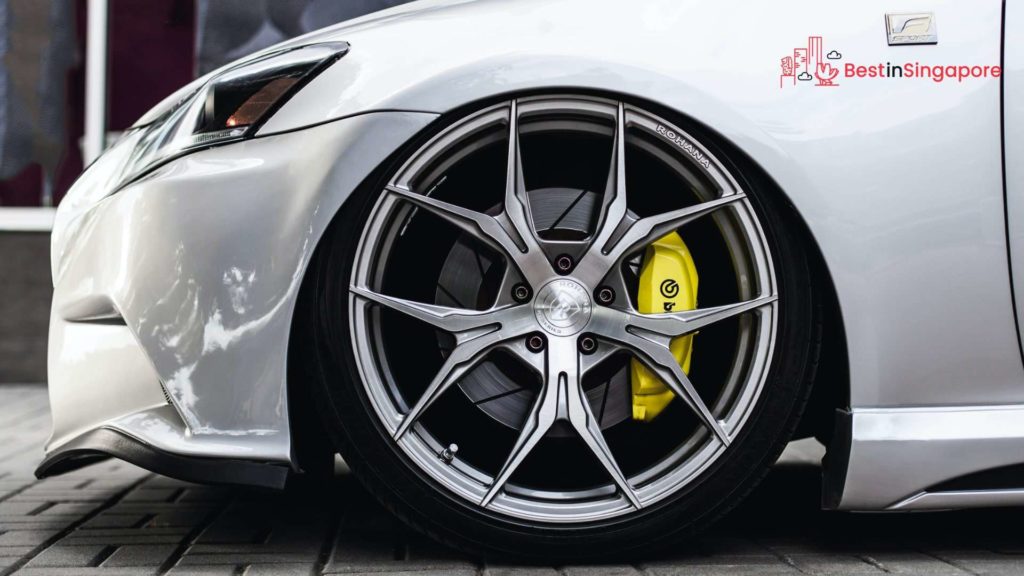 If your car is still in good condition, then you might want to consider exporting it. To export your vehicle, you have to do the following:
Look for possible exporters in Singapore. The exporting process is similar to that of selling your car because you sell it to an exporter and then the exporter will sell it to dealers from other countries.
Once you've chosen your exporter, make sure your car fits the requirements. These requirements change every time, but three are constant: the popularity of your car's brand, its demand, and your car's overall condition.
Upload disposal documents of your vehicle using the OneMotoring digital service. You'll need to log in with your Singpass 2FA within one month of your deregistration date.

If you don't have Singpass, you'll have to make an appointment with the LTA to deregister your vehicle.
Exporting is the ideal choice for most people because you'll get more money this way: in addition to the rebates, the exporter will also pay you for the car.
The amount you'll be paid is called the "scrap value," which is the sum of the deregistration value (PARF + COE rebates) and body value (based on the requirements mentioned above).
Other Things to Remember When Deregistering Your Car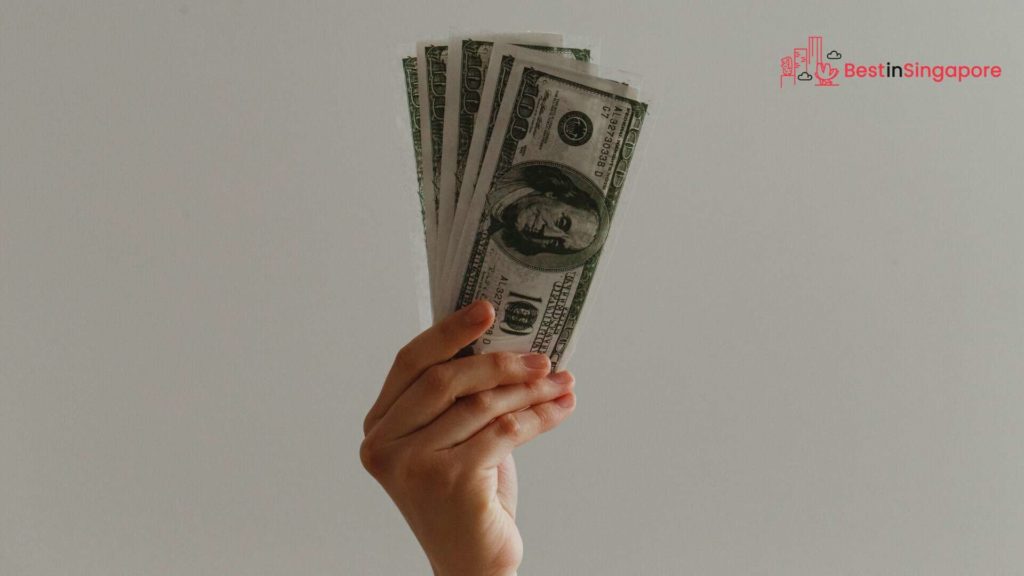 You need to be sure that you want to deregister your car because the moment you do, you have to commit to it. You have to scrap or export your vehicle within a month of deregistering—otherwise, you'll have to face the consequences.
If you fail to dispose of your deregistered car in that timeframe, you'll have to pay a fine of S$2,000 or be imprisoned for three months. If you're found guilty of this more than once, the fine will rise to S$5,000 or six months in prison.
What is car depreciation?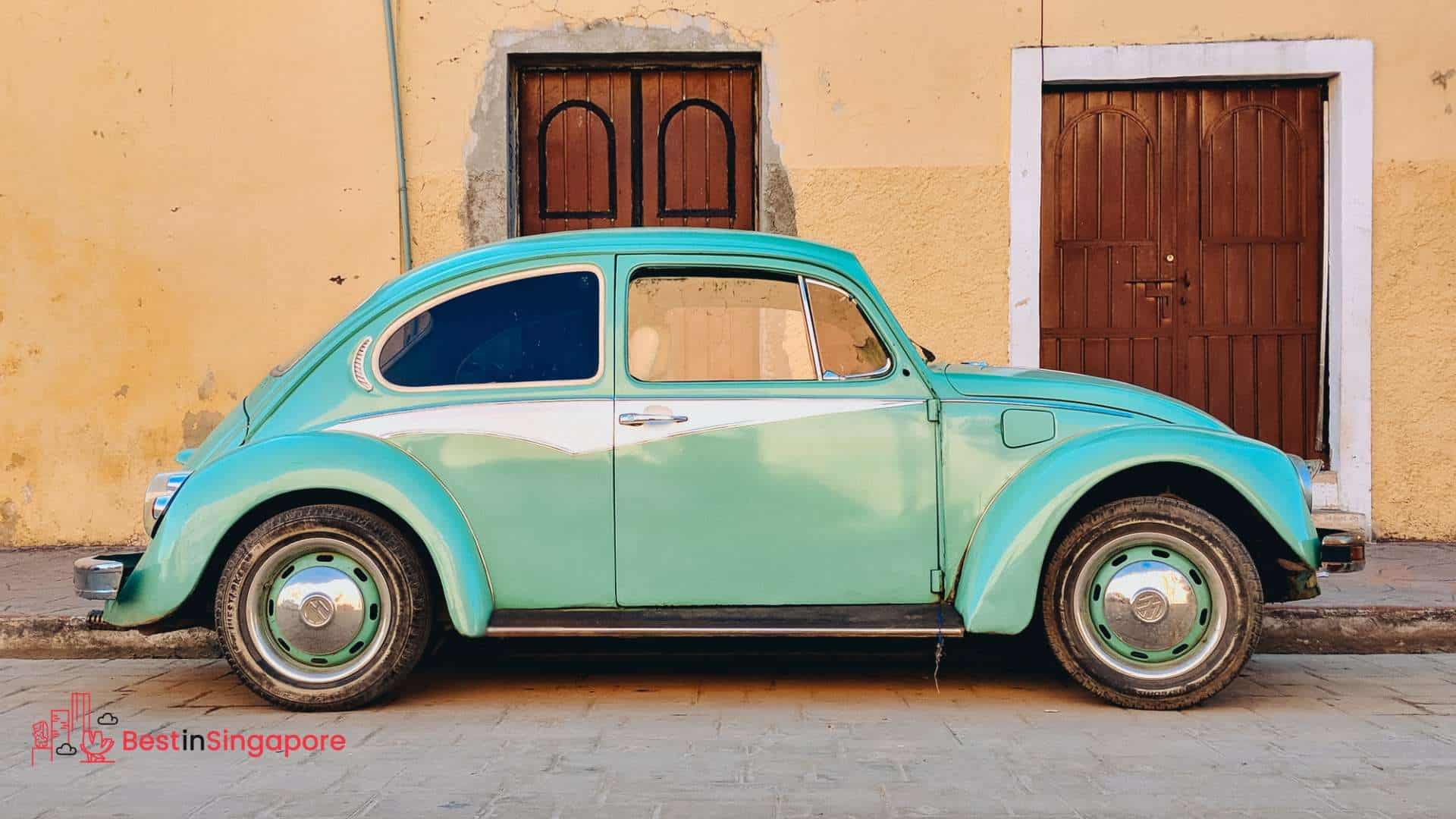 Car depreciation is a term that gets brought up whenever you're talking about exporting or selling your vehicle. Essentially, car depreciation is the amount you lose on the value of the car every year.
Depreciation is affected by two factors: the OMV and PARF and/or COE rebates. To calculate the value, feel free to use this equation:
Annual Depreciation = [OMV – Deregistration Value]/Remaining Years of COE
All about Selling Used Cars in Singapore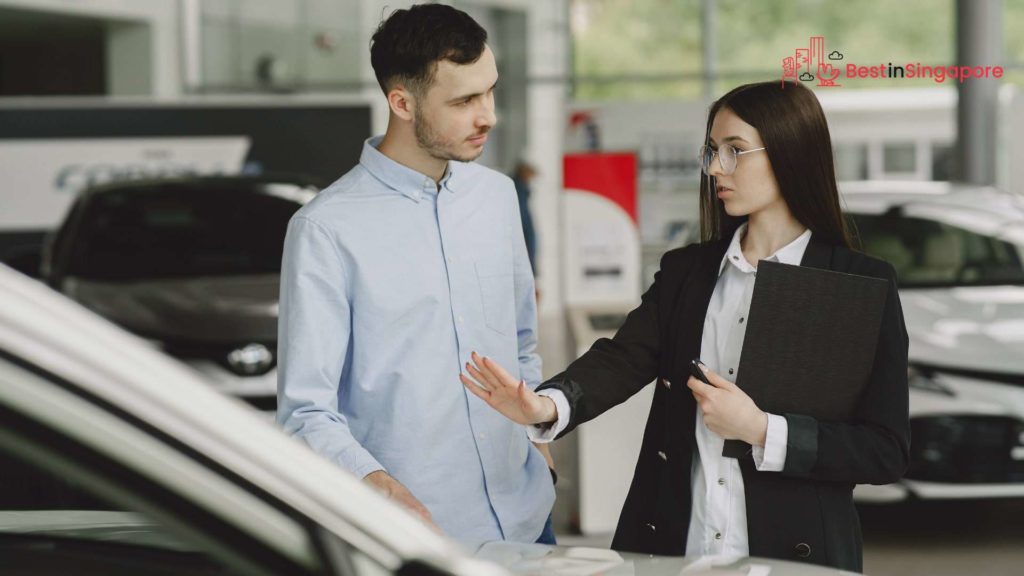 If you don't like the idea of scrapping the car or exporting it because either method is just too much work, then you can consider selling the used car instead.
This is a popular option because you're in control: you can set up the price yourself, and you can choose who to sell it to. There are also many people who want to buy used cars, so there's a demand.
If you want to learn more about this option, the following sections will provide more insight and information.
Can I profit from selling my car in Singapore?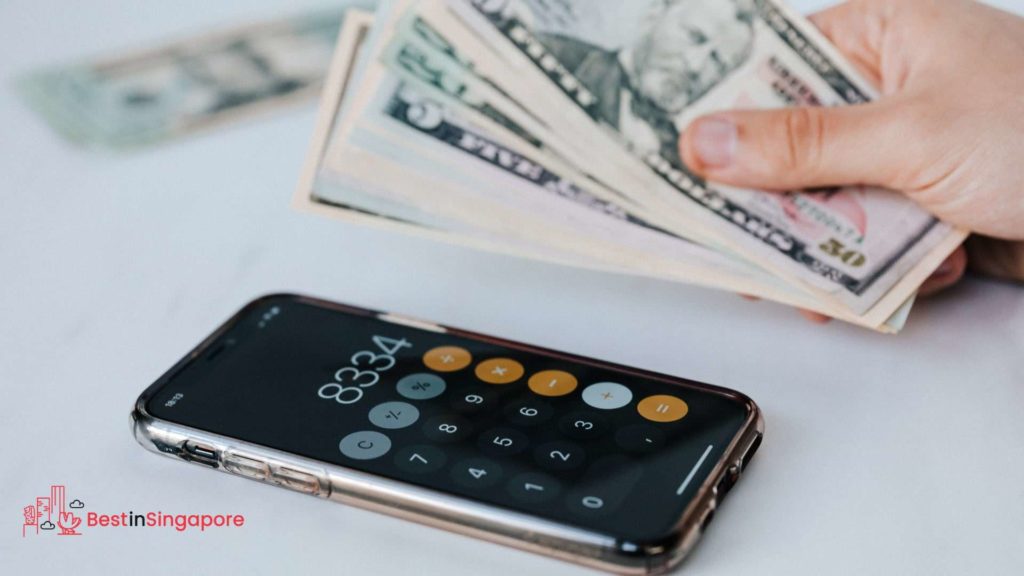 It's definitely possible for you to profit from selling your car in Singapore, but that will depend on several factors, especially your car's depreciation rate, its COE, your method of selling, and current COE prices.
COE prices change from time to time. The COE price that you paid will affect your car's deregistration value (a cheaper COE lowers the value and vice versa).
If you want to make a significant profit, you might want to sell your car when the current COE prices are high.
This is because people will be turned off from buying a new car, and instead, they'll want a used one that's still in great condition and has a cheaper COE.
That said, you also have to keep in mind how long you've held onto your car—because the longer you don't sell it, the more it loses in value. So, at the end of the day, selling a used car with a large profit margin is still a game of luck.
When should I sell my car in Singapore?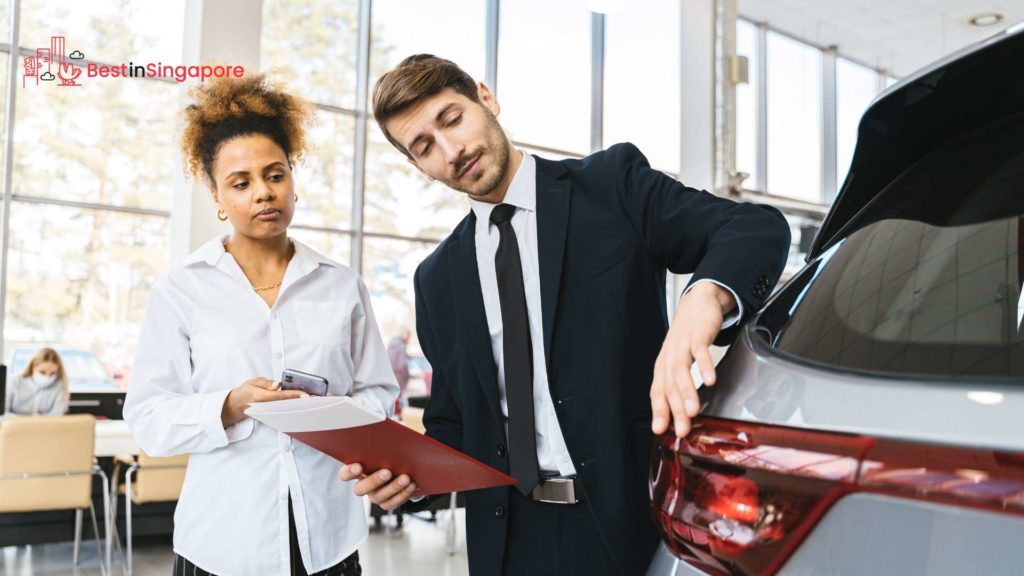 You can sell your car whenever you want, but the ideal time is when the car reaches five years. This is because the depreciation rate is high during the first three years—it's only by the fourth year that it becomes steady.
The reason for the high depreciation rate for the first three years is the fact that new cars run without problems for that time period. If you do notice anything wrong, you probably have a warranty that covers up to three or five years.
Additionally, if you took a car loan, you'll have to pay a penalty charge if you repay earlier. With all of that said, it only makes sense if you keep the car for the first five years instead of selling it immediately.
How should I sell my car in Singapore?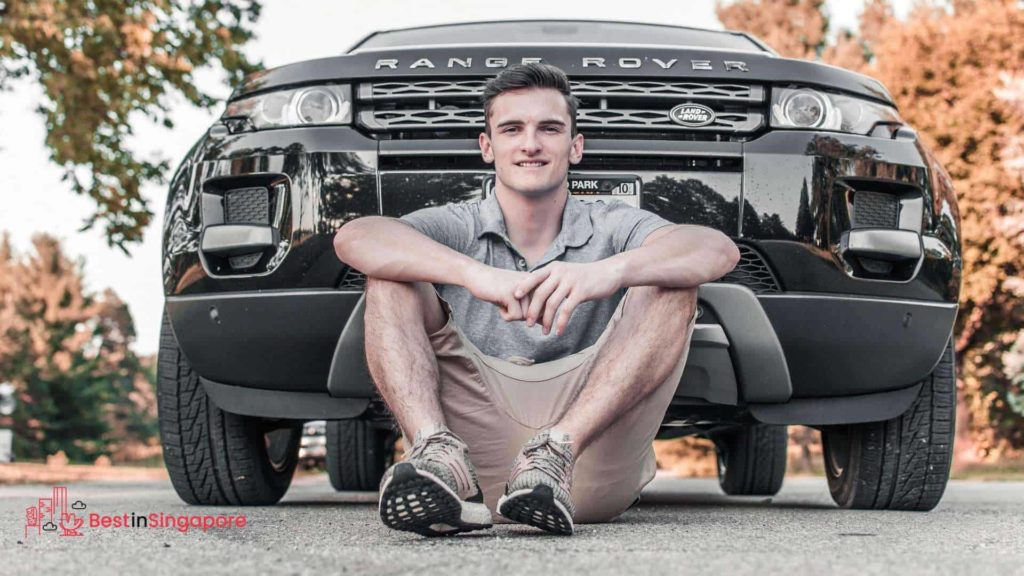 Once you're ready to sell your car, you have three selling options to choose from. To be more specific, you can sell your used car through a car dealer, through a consignment agent, or directly to a buyer.
Each option has its own pros and cons, which will be discussed in detail in the next sections.
Selling Through a Car Dealer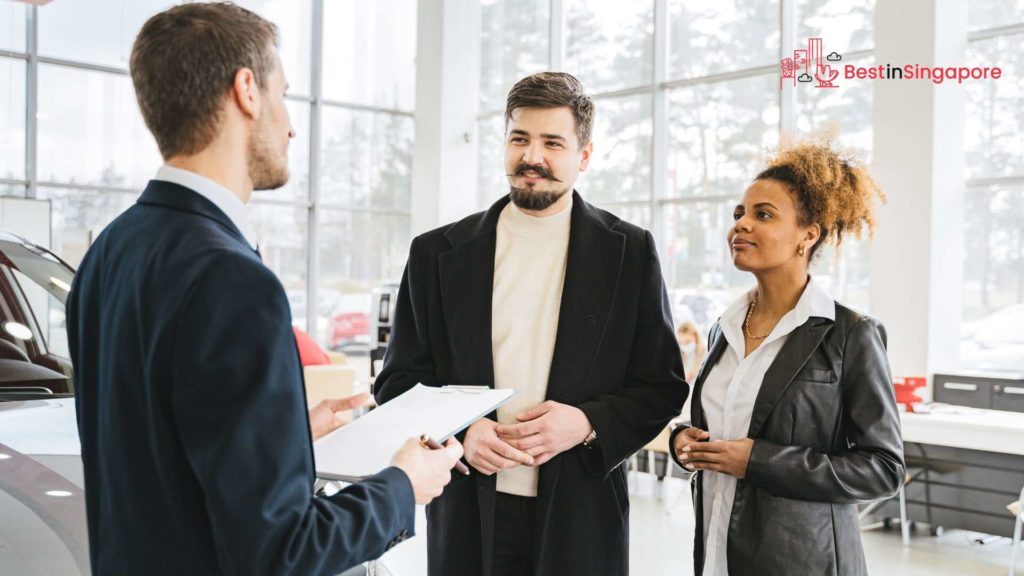 This is the most popular option among car owners because the process is quick and breezy. In fact, the car dealer handles most of the entire process for you—from giving you a quote to doing all the paperwork—so you don't have to worry about a thing.
The only thing you'll have to do is approach a dealer and tell them about your intention to sell your car. Easy, right?
That said, it does have some disadvantages, and a major one is that quotes vary from one dealer to another. Even though dealers usually calculate your car's value based on its OMV, ARF, and COE, they also want to factor in other things, such as its condition.
Plus, dealers have to consider their own profit margins. All of this is why there's a discrepancy when it comes to quotes from car dealers.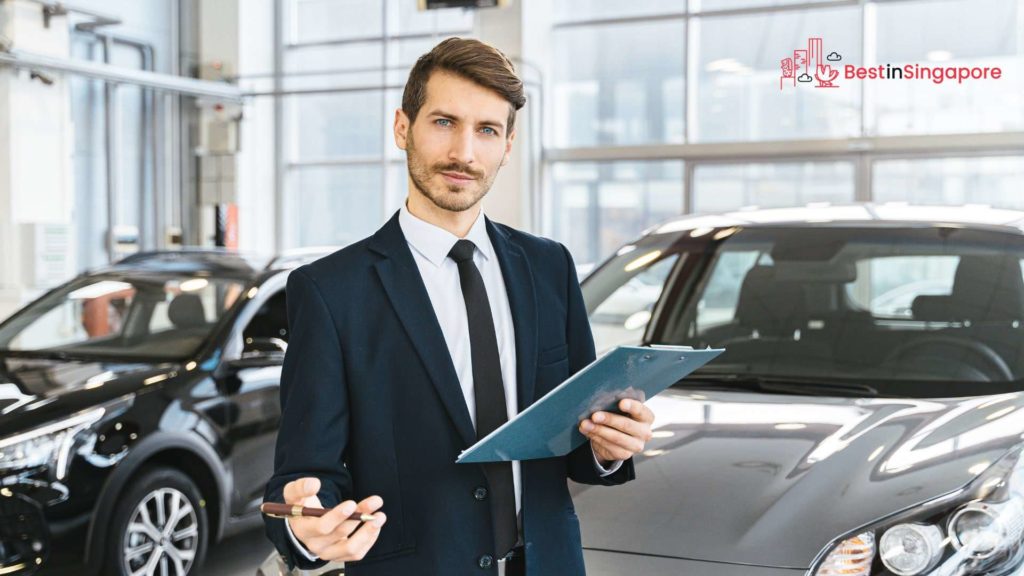 If you want to sell through a car dealer because of its convenience, then make sure to do a market survey. This involves a lot of effort because you'll have to ask several dealers to give you a quote, but it will all be worth it because you'll get the best price.
Another thing you should do is to read the contract thoroughly—yes, including the fine print—so that you know what you're getting into and you don't scammed.
Selling Through a Consignment Agent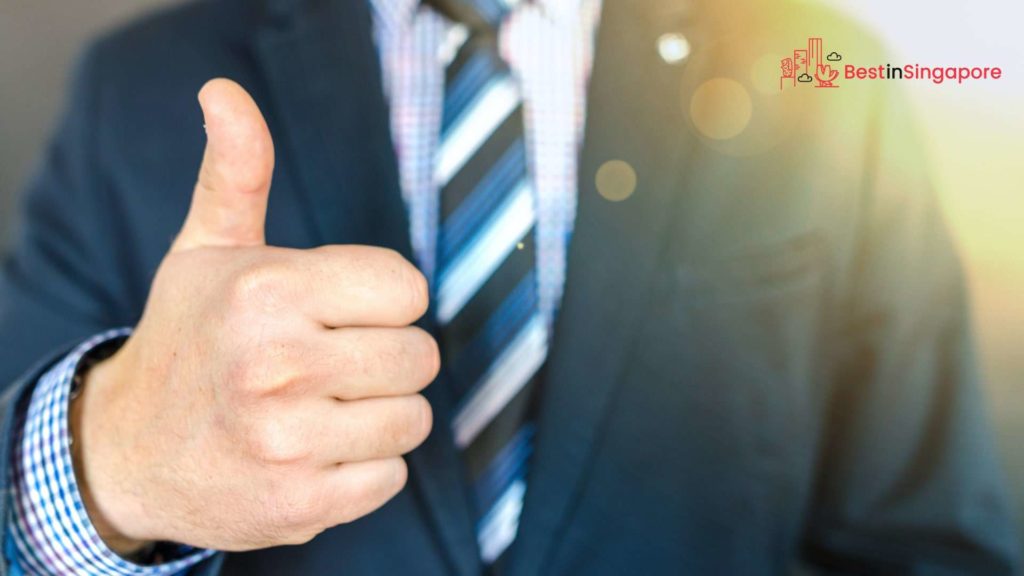 What if you don't like the idea of a dealer determining the price of your car? If so, then you might want to sell through a consignment agent instead.
A consignment agent is someone who sells your car on your behalf and lets you set your price. The best part about having a consignment agent is that they will help you with the sale process by taking pictures of your car and advertising it as far as they can.
Do keep in mind, though, that different consignment agents have their own ways. I know a friend who was required to leave his car in the showroom so that the agent could market it to passing customers, but I also have a friend who didn't have to do this.
Instead, she was allowed to keep the vehicle and continue driving it until the agent found a buyer. The process really depends on the agent you pick.
Additionally, consignment agents also vary when it comes to how much you have to pay them. Some of them will give a flat fee of S$500, while others might ask you to give them 1% of your car's final selling price.
Selling to a Direct Buyer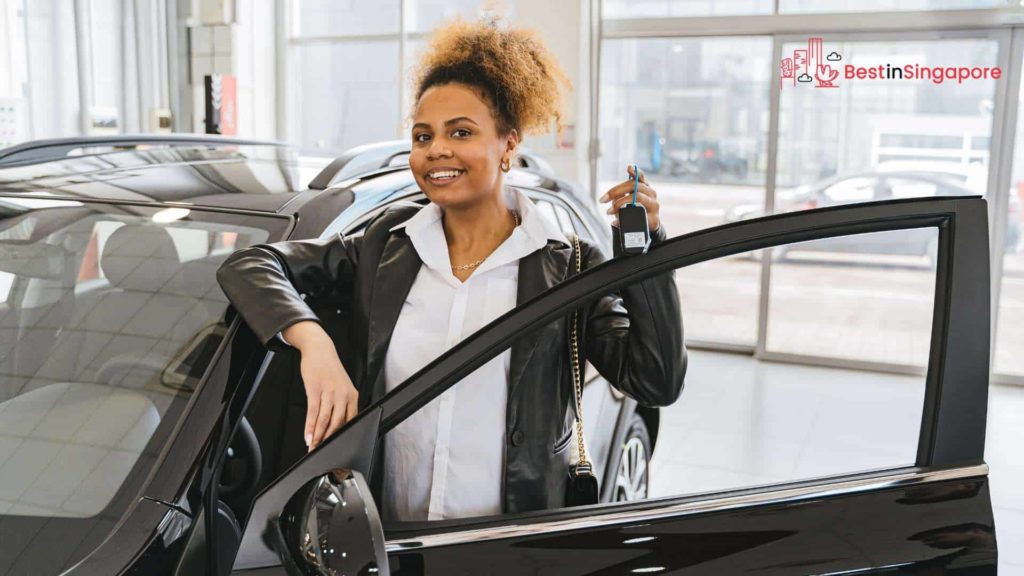 If you really want to eliminate the middleman altogether, then you choose to sell the car yourself. Luckily for you, we're in the age of the Internet, so it's easier to find interested buyers than ever.
You just have to set up an account on car-selling platforms, such as Carousell, SG Car Mart, and Carro, and voila, you're good to go!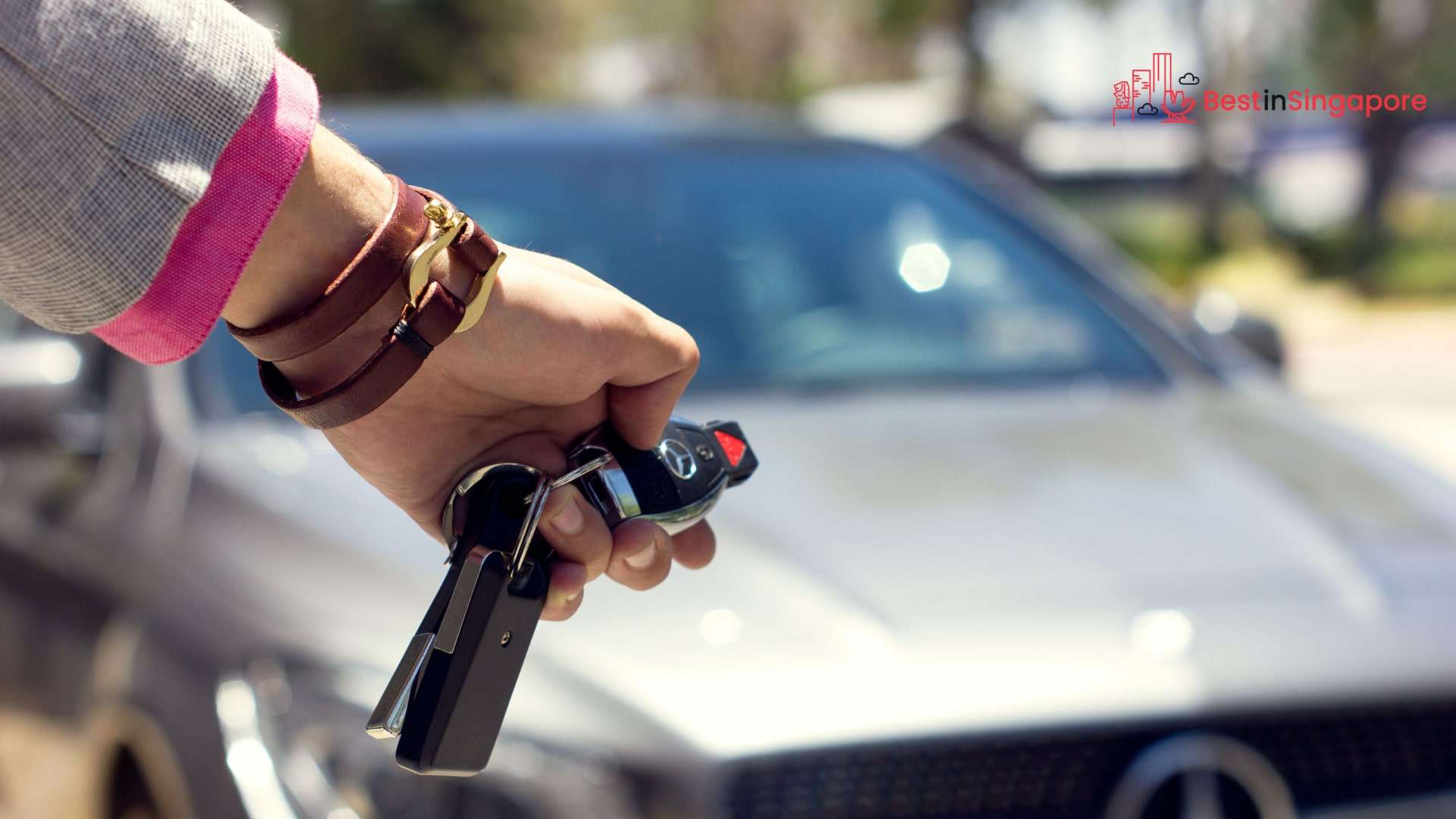 Once you have an account in a car-selling platform, you can now follow these steps:
Set your selling price. There's no one way to set your price.
The best way is to factor in your car's brand and model, age, mileage, and condition. If you want more ideas, you can browse various listings and see how others price their cars.
List your car. Do you have your selling price now?
Good, then it's time to list the car on the platform. You have to include as much essential info in the listing so that consumers can make an informed decision easily.
Let potential buyers view the car. If potential buyers have shown interest in your car, you might want to arrange a car viewing with them.
For an hour or two, let your potential buyer check and test the car so that they can see if it's for them.
Prepare to receive a deposit. Once you have a buyer who's happy with your car, it's time to get out a sales contract, which the two of you should sign.
After that, you'll receive a deposit from the buyer, then you'll issue them a receipt.
Pay off any remaining loan (if applicable). If you have a remaining balance on your car loan, you should pay it off.
You can do this by paying with cash or by transferring the loan to your credit card and refinancing it.
Transfer the car's ownership to your buyer's name. You can do this by logging into OneMotoring and entering your details and your buyer's NRIC or FIN (if they're a foreigner).
You'll also pay S$25 for the transfer.
Hand over the keys to the new owner. Just like that, your car is now sold. It's time to say goodbye.
What about trading in your car?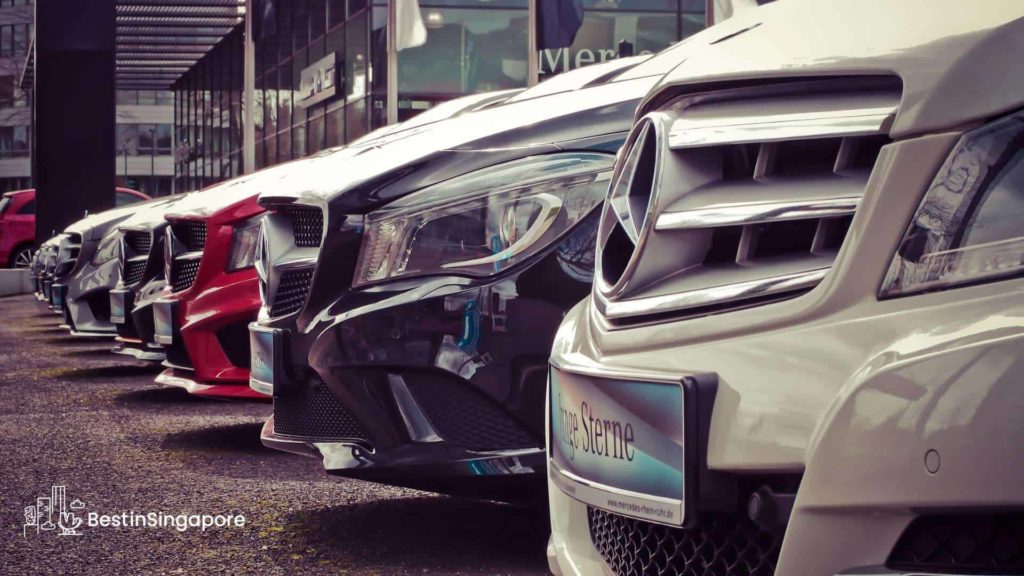 Deregistering and selling are two great options to get rid of your car, but there's another one that isn't as good as the two but is still worth considering. This other method is trading in your car with a dealer.
Trading in a used car pales in comparison to the aforementioned two methods simply because you won't earn any money from it. The only reason that some people do this is because they want to buy a new car, so they need a way to offset the costs.
You see, when you trade in your car, the dealer can give you a discounted price for your new vehicle. The discount will depend on the trade-in value of your car, which, in turn, is determined by the dealer.
Trading in is best suited for people whose cars are old, in need of major repairs, or won't fetch a good price in the resale market.
So, what's the best way to get rid of a used car?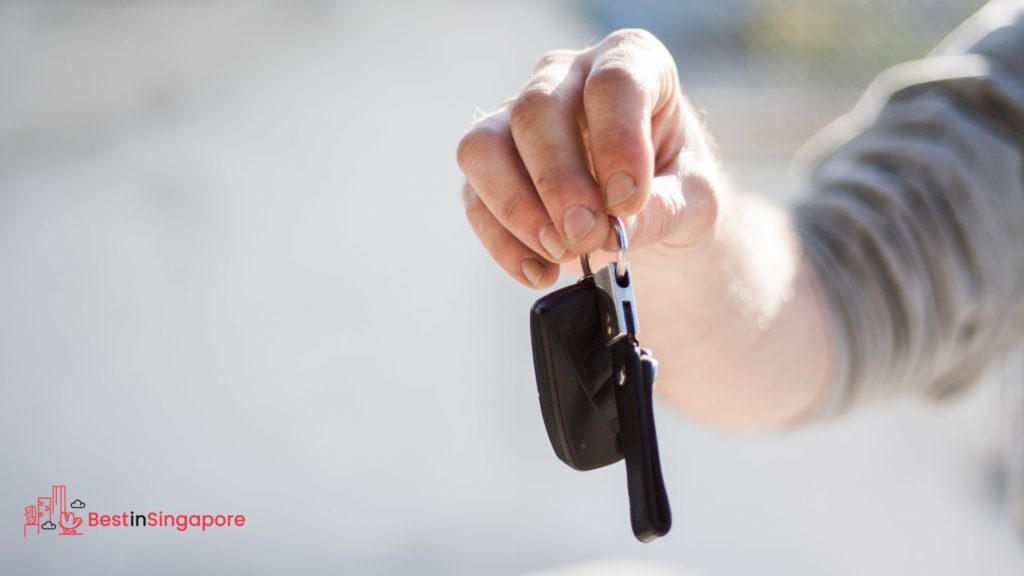 Long story short, there are various ways to get rid of used cars, and each of them has its own advantages and disadvantages.
Deregistering lets you enjoy rebates, selling will possibly make you earn a profit, and trading in offsets the price of your new car.
Personally, I went with selling my car because I could use some money at the time. Meanwhile, some of my friends went with scrapping and exporting because their vehicles were old and they just didn't want to deal with all the hassle of selling a car.
Basically, the best method depends on your needs and preferences. So, ask yourself what outcome you'd like to get when you get rid of your used car, and then see which of the methods can accomplish that goal for you.