Everything You Need to Know About the Labrador Nature Reserve
Singapore has no shortage of parks and gardens where people can relax and have fun, and if you were to ask residents for recommendations, they would probably tell you the popular ones: Gardens by the Bay, Botanic Gardens, and East Coast Park.
While I do agree that the aforementioned attractions are great and worthy of the hype, I can't help but think of an underrated park that deserves just as much love. The park I'm referring to is Labrador Nature Reserve, locally known as Labrador Park.
Labrador Nature Reserve may only have 22 hectares of land, but it still features many things to do and see. If you're intrigued to check this one out, read on because this article will provide you with everything you need to know about the reserve.
The Basics of Labrador Nature Reserve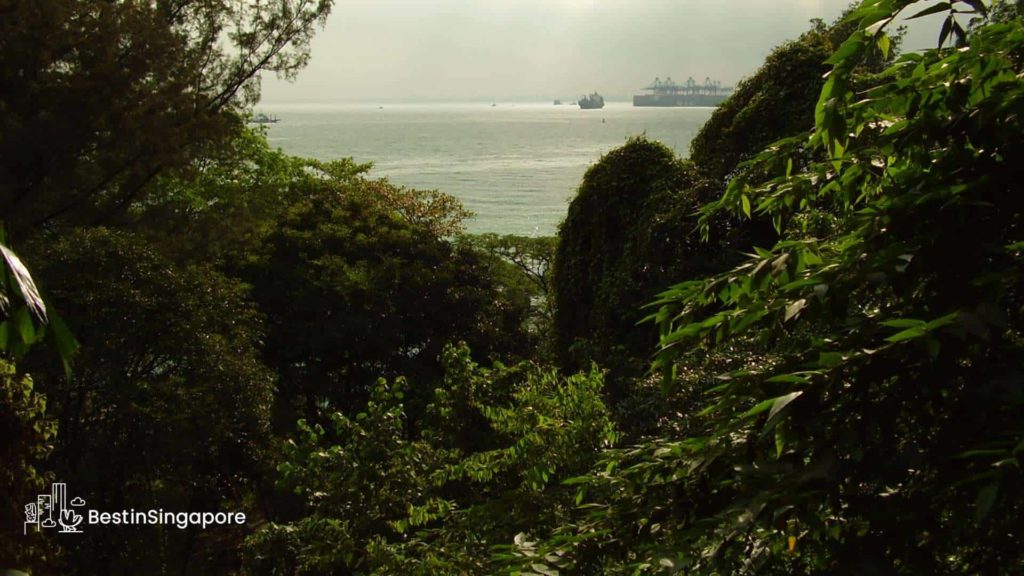 Address: 91 Labrador Villa Road, Singapore 119190
Operating Hours: 7 am to 7 pm (daily)
One thing about the Labrador Nature Reserve that I've always found interesting is its history. Before it became known as a park or a nature reserve, it actually was first known as Pasir Panjang Beach, and it also played a role during the British occupation.
The park is on top of a hill and above the cliff facing the sea, giving it a great vantage point. Because of this, the British thought this place would work well as a strategic defense site, so they created a military base called Fort Pasir Panjang.
When the Japanese were encroaching on the British colony in the 1930s, the British continued making the fort as impenetrable as possible.
However, not much action happened in the fort itself. Instead, the Battle of Pasir Panjang occurred about 10 km from the fort.
When the Japanese succeeded, the British forces left, and even when the war was over in 1945, the fort was still abandoned. Eventually, the National Parks Board took notice of the area's rich flora and fauna, so they ultimately transformed it into a nature reserve.
How do I get to Labrador Nature Reserve?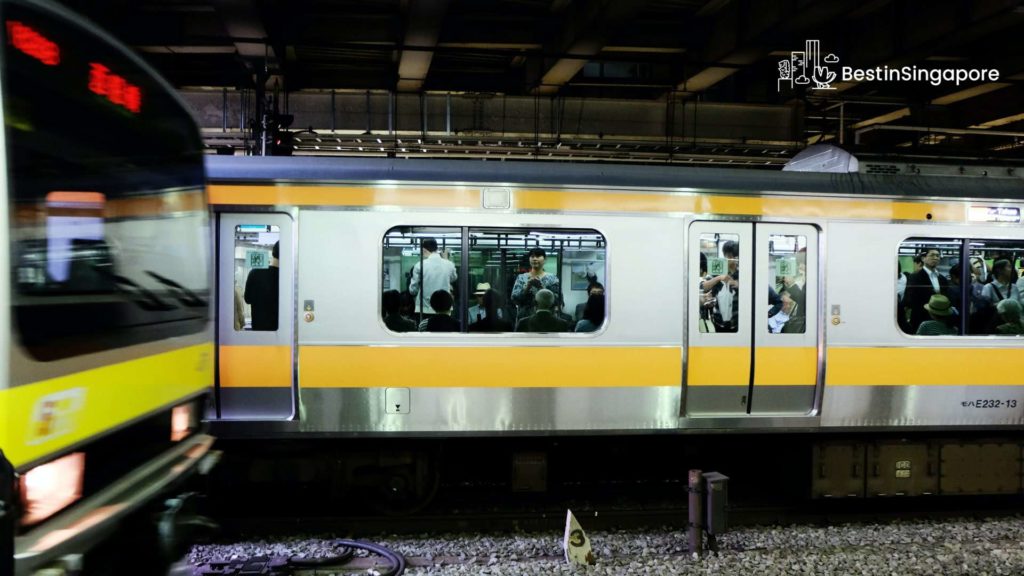 Riding the MRT is the ideal way to get to Labrador Nature Reserve. You only have to ride the train and alight at the Labrador Park Station, then walk along Labrador Villa Road (there will be signs to guide you) until you reach the park.
If you prefer the bus, you can ride bus 100, 143, 166, 176, 188, 30, or 97, then stop at any of the following bus stops:
Telok Blangah Road—Opp Telok Blangah Station (14169): 7 minutes walk to the park
Pasir Panjang Road—Labrador Park Station (15141): 11 minutes walk
Pasir Panjang Road—Labrador Part Station/Psa Building (15149): 12 minutes walk
Alexandra Road—Alexandra Retail Center (15049): 12 minutes walk
Pasir Panjang Road—Mapletree Business City (15159): 15 minutes walk
Telok Blangah Drive—Telok Blangah Market/Fc (14499): 19 minutes walk
Where can I park in Labrador Nature Reserve?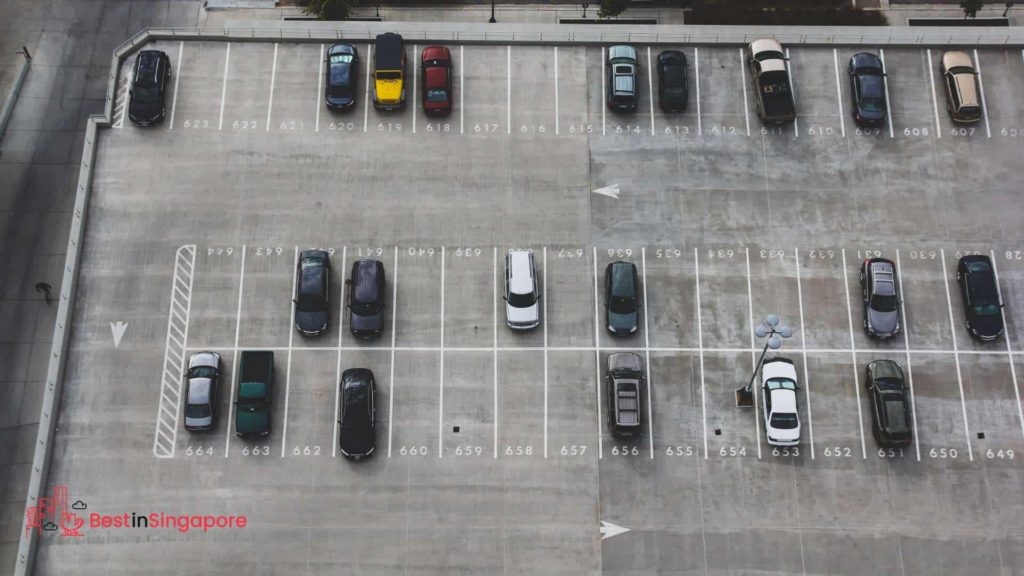 If you're driving to Labrador Nature Reserve, you can park your car in either of the three available car parks. The car parks can also serve as a drop-off point if you're riding a taxi.
Carpark A is near Tamarind Hill Restaurant, and you can access this via Labrador Villa Road. If you're coming from Port Road, you can park in Carparks B or C, which are located next to the water and playground.
What is there to see in Labrador Nature Reserve?
Despite its small size, there are still so many things to see in Labrador Nature Reserve. Here are the attractions that are available here and worth checking out:
Dragon's Tooth Gate 
Back in the 1500s, the western entrance of Keppel Harbor was once a strait known as the Dragon's Tooth Strait. It was named as such because of the "Dragon's Teeth," which were two rocky outcrops with a prominent formation that once overlooked the entrance.
Nowadays, the real Dragon's Teeth are nowhere to be seen because the British blew it up in 1848 to widen the strait. But in 2005, a replica was placed the Labrador Nature Reserve to honor the original's significance to Singapore's maritime history.
Though the Dragon's Teeth Gate is fake, it still looks quite magnificent. It also works great as a photo background; I've taken so many photos of myself pretending that it was real dragon teeth and that I discovered them (who says selfies have to be boring?).
Berlayer Beacon
The Dragon's Teeth weren't the only things used as a navigational guide by sailors in the past. Another perfect example is the Berlayer Beacon.
Located on an outcrop at the southernmost tip of Labrador Nature Reserve, the Berlayer Beacon is a seven-meter tall structure that used to guide ships approaching the Keppel Harbor in the mid-1900s.
Right now, the beacon is more of an attraction than a functional structure, and even as an attraction, it's quite underrated. Not a lot of people come by here, but I still recommend coming here, especially if you want to get away from the crowds.
My favorite fact about the beacon is that it marks the shortest distance between Sentosa and mainland Singapore; only 240 meters stand between the two points. Because of this, you can enjoy a stunning view of Sentosa Island.
Rocky Sea Cliff
Singapore has only one rocky sea cliff in its entirety, and it's located in Labrador Nature Reserve, so you can see why it's one of the park's highlights.
For me, this has been my favorite spot if I just want a relaxing afternoon. The fresh sea breeze on my skin and the pounding of the waves are enough to make me forget about everything for a short while.
From the rocky cliff juts out a jetty, and you can head to the end to cast a line. If you're lucky, you might be able to reel in some fish.
I don't fish myself, so I usually just go to the jetty to get a better glimpse of the sunset in the afternoon.
Bukit Chermin Boardwalk
If your preferred method of relaxing is by strolling instead of sitting down and enjoying the fresh air, then feel free to ramble along Bukit Chermin Boardwalk.
This 330-meter boardwalk runs along the rocky coastline, so you can still cherish the gorgeous sea views as you're strolling.
I also find that the boardwalk is great for hiking. It connects to Marina at Keppel Bay, making it my go-to trail if I want a long hike.
Playgrounds
This is for families: Labrador Park is more than just a historical landmark or a nature reserve, it's also a play area for little ones. In fact, there are two playgrounds here, so your kiddos will be happy to visit this park with you.
The first playground is by the Dragon's Tooth Gate, and it has swings, a sand play area, a merry-go-round, and a see-saw. The second is on the other side of the park, where you can find slides, a fireman's pole, a maze, and fun tunnels for crawling through.
While playgrounds are generally for children, that doesn't mean adults can't enjoy them—at least, I don't think so. Sometimes, I also go down the slides or make sandcastles with my friend's children because I deserve to have fun too.
War Relics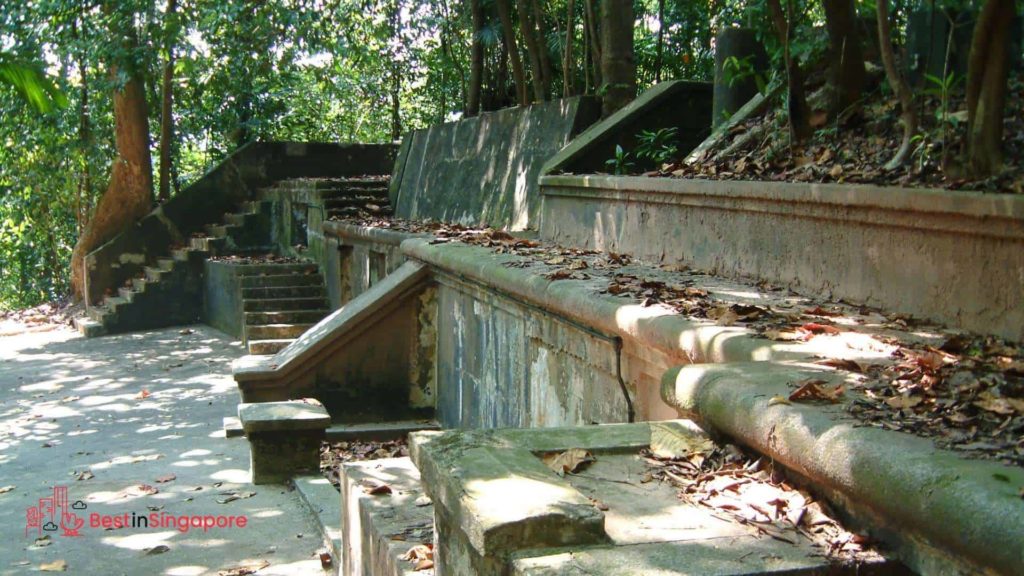 As I mentioned earlier, Labrador Nature Reserve played a crucial role in Singapore's history, so it only makes sense that you can find many war relics here.
If you're a history lover—or maybe you're just intrigued to see historical landmarks like me—check out the following relics:
Fort Pasir Panjang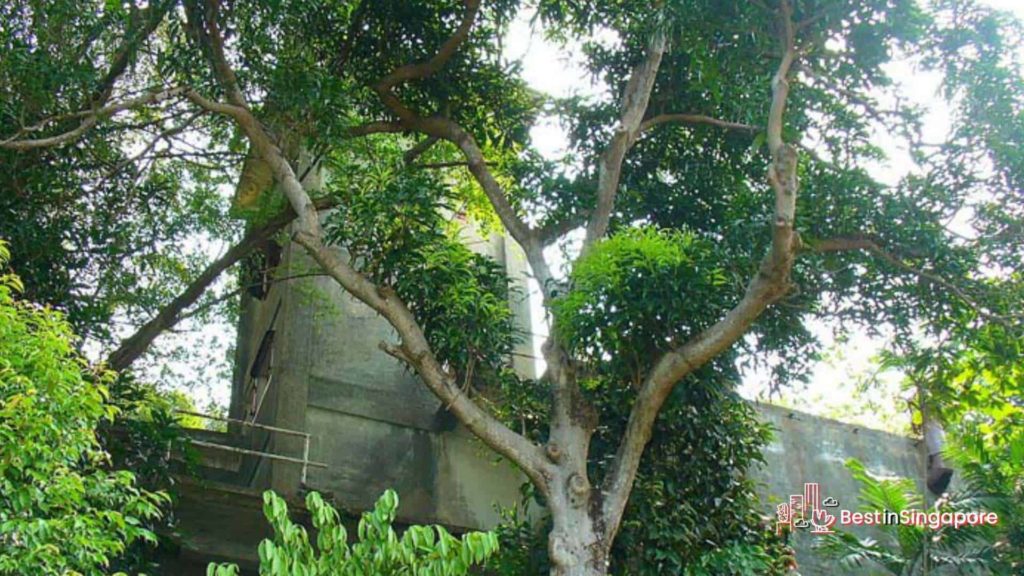 Out of all the historical remnants in Labrador Nature Reserve, Fort Pasir Panjang is arguably the standout. This fort guarded Singapore against enemies during battles, and even though it's abandoned, it still stands like a seasoned warrior.
To get to this fort, you need to walk up the hill, and once you reach it, feel free to explore as you wish. Whenever I visit, I just stroll along the perimeter, then check out the nooks and crannies inside, all the while imagining what soldiers were doing here at the time.
You might also enjoy the view here. I mean, this fort was set up in this location because it provided a great vantage point over the harbor, so you might as well cherish the scenery while you're here.
Old Fort Entrance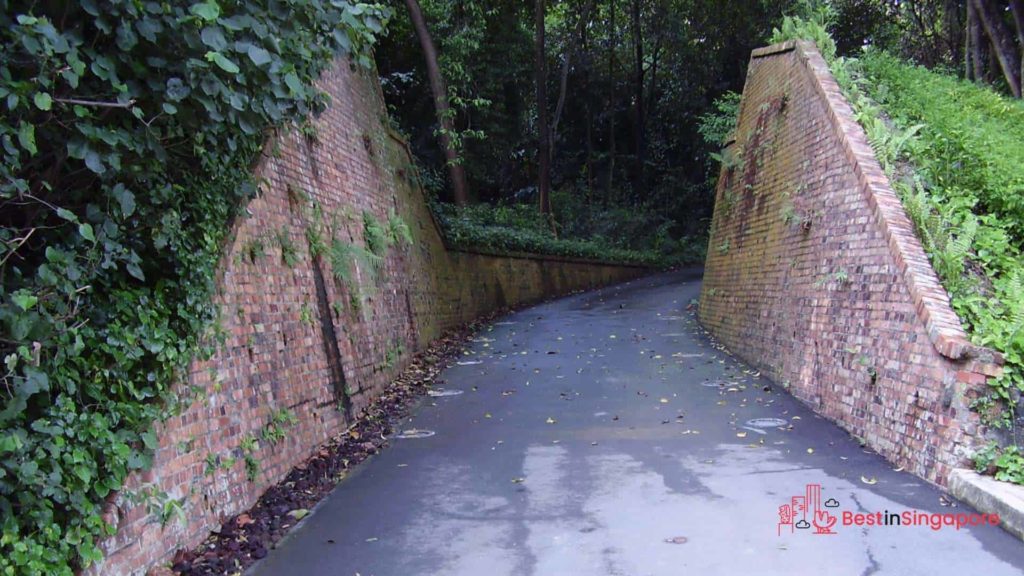 This Old Fort Entrance was once the only way into Fort Pasir Panjang—that is until a new road was constructed in 1892. According to historians, the entrance was protected by a heavy iron gate, but now, what's left are bits of a brick wall.
While you're exploring the fort, be sure to check out its old entrance as well.
Six-Inch Quick-Firing Gun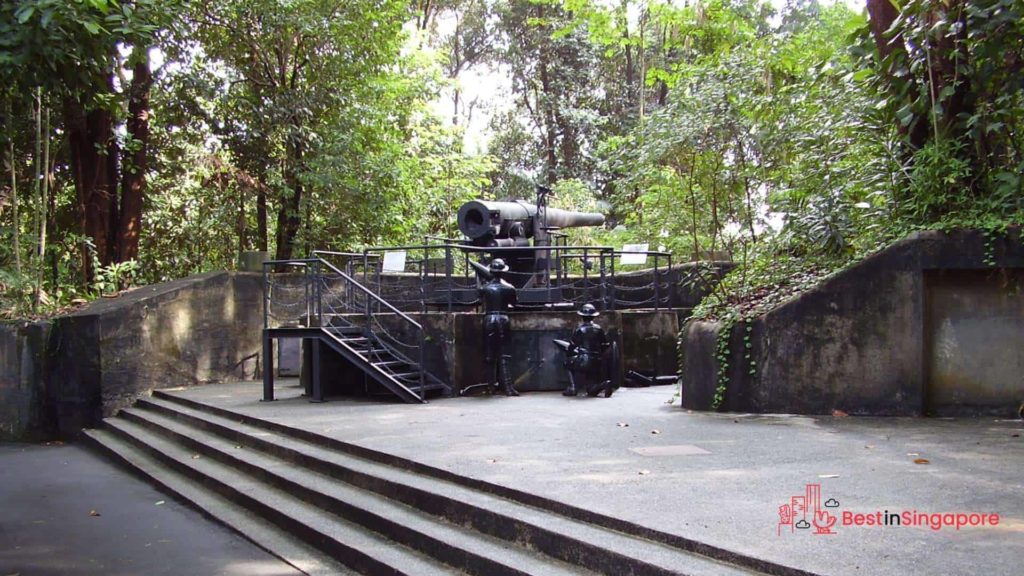 Another thing that Fort Pasar Panjang was known for was its six-inch quick-firing gun. I know this weapon may not seem like much, considering the technology we have today, but at the time, this was considered revolutionary because of its speed and accuracy.
Two of its kind were placed in the park during the war, and when the Japanese won, the weapons were destroyed by the British so that their enemies couldn't use them. However, in 2001, a barrel of the gun was recovered, and now it's displayed in the park.
There are also statues of soldiers included in the display, so you might be tempted to pretend like you're also a soldier during a war (I'm not saying I did this, but yeah, I did this).
Underground Tunnels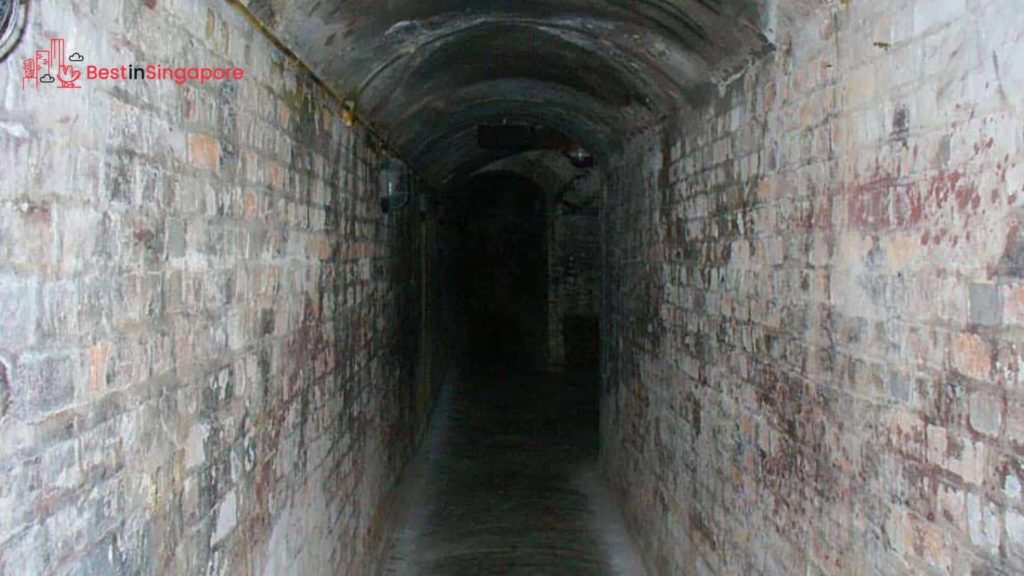 A fort isn't complete without a series of underground tunnels. Just like any other military base, the underground tunnels at Labrador Nature Reserve were used to store ammunition and provide shelter for the soldiers.
For history lovers, these tunnels seem like an interesting landmark, but for scaredy cats like me, they just look like a horror story waiting to happen. Luckily for me (and to the dismay of history buffs), they are closed to the public.
But if you really want to get a glimpse of them, you can always look at the entrances and just imagine what it was like during the war.
ComChest Green
Technically, ComChest Green isn't in Labrador Nature Reserve; instead, it serves as an extension to the park. Officially opened to the public in 2008, this extension is a therapeutic area intended for senior citizens and people with disabilities to relax.
ComChest Green boasts idyllic surroundings and faces the sea so that visitors can enjoy the sounds of the sea and the cool breeze. Even though it was created for a certain demographic, everyone is still welcome to come here at any time.
Personally, I love stopping by here whenever I feel stressed and I just want to decompress for a short while.
Are there trails in Labrador Nature Reserve?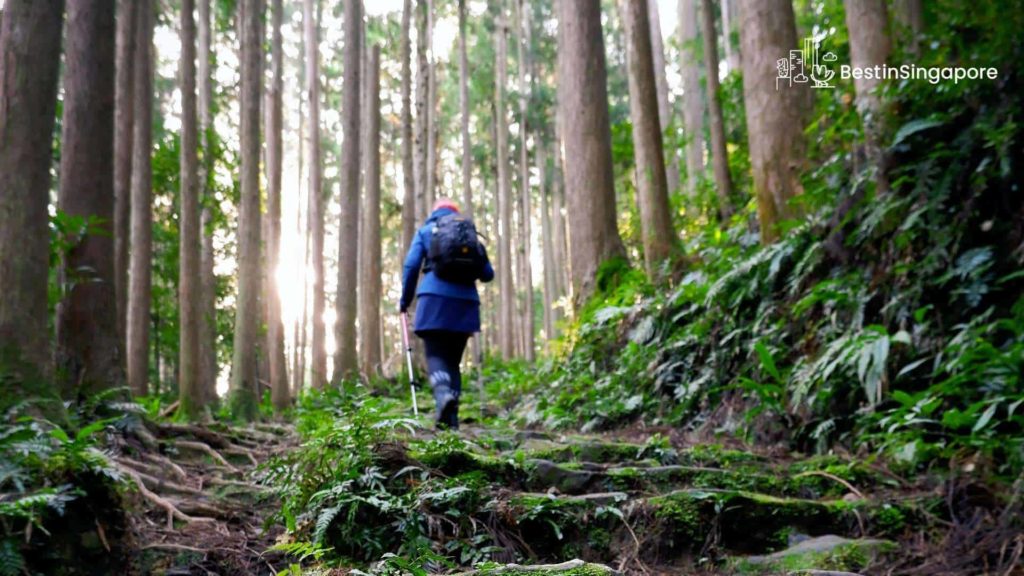 If you're fond of hiking, then you're in luck because there are several trails in Labrador Nature Reserve. These trails vary in length and difficulty, so there's always something for everyone.
Labrador Nature and Coastal Walk
At 2.1 km long, the Labrador Nature and Coastal Walk is the ultimate hiking trail in Labrador Nature Reserve. This route takes you all around the park, so it takes some time to finish—up to three hours!
Additionally, many hikers find this route to be moderately challenging, but even if you're new to hiking, I believe you can still manage it because it's divided into three smaller trails. So, you can start with one small trail before going to the others.
The following is the order of the trails that I suggest you follow. Of course, you're always free to disregard this rule and do whatever you want, but if you don't know where to start, let this be your guide.
Berlayer Creek Mangrove Trail
Difficulty: Easy
The Berlayer Creek Mangrove Trail is usually where hikers start, which makes sense because the MRT station is right at the start of the trail. Once you step out of the station, head to the sheltered pavilion to enjoy the views of Berlayer Creek before you begin.
When you're ready, start your hike, which is roughly around 960 meters. As you're hiking, be sure to be on the lookout for the unique flora, such as the Bakau Pasir (a rare mangrove tree with eye-shaped petals) and Nipah Palm (the plant of a thousand uses).
I love spotting animals here. There are points in the trail where you can rest and check out the view, and you'll be able to see mollusks and mudskippers.
I also look up in hopes of spotting pretty birds, such as a Brahminy Kite and an Oriental Dollarbird.
Bukit Chermin Boardwalk
Difficulty: Easy
The Berlayer Creek Mangrove Trail then segues into Bukit Chermin Boardwalk, which is the shortest trail in the Coastal Walk. I already mentioned this boardwalk before, so I won't rehash everything I said.
All I'll say is be sure to enjoy the sea breeze as you hike. If you'd like to spot wildlife, keep a sharp eye out for schools of fish on the water's surface or the crustaceans on the mudflat.
Alexandra Garden Trail
Difficulty: Easy
Bukit Chermin Boardwalk leads hikers deep into the nature reserve, and I would suggest going through it before starting the Alexandra Garden Trail. After all, the trail is located along Port Road, so you might as well take your time.
Once you're done exploring the nature reserve, cross to Port Road and start the final trail of the Coastal Walk. At 830 meters, the Alexandra Garden Trail features several charming attractions, such as the Alexandra Arch, Forest Walk, and Gillman Village.
This trail is also full of flowers, which is probably my favorite part. And as if that's not good enough, these flowers smell great and attract butterflies, so you might be tempted to pause for a while and take some pictures (I know I've done this multiple times).
The Southern Ridges
Difficulty: Challenging
The Southern Ridges are actually not part of the Coastal Walk, but they connect to the Alexandra Garden Trail. So, if you want to prolong your hike, then continuing on might be an option you don't want to pass up.
The total distance for the Southern Ridges is a whopping nine kilometers, so they're not really for the faint of the heart. But if you're a seasoned hiker, this trail will be a piece of cake; it also features lush greenery, so there's always something to look forward to.
What I like about this trail is that it takes you through several parks. You'll pass by the hills of Mount Faber Park, Telok Blangah Hill Park, and Kent Ridge Park.
You'll also hike on bridges that cut through a secondary forest, so you'll be able to spot birds.
Long story short, hiking along the Southern Ridges lets you exercise while getting a glimpse of nature at its finest. What's not to like about that?
Themed Trails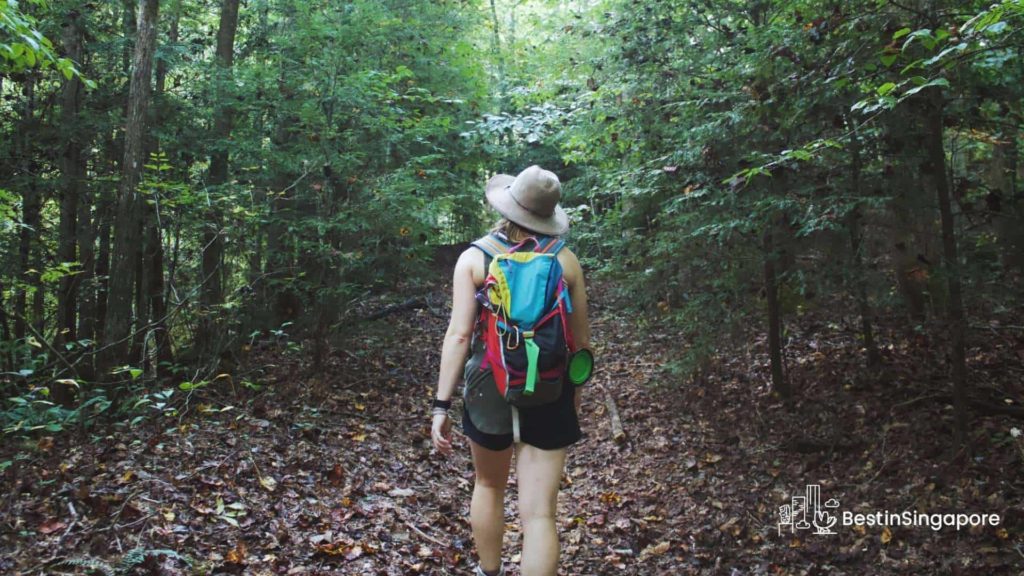 Do you want to spice things up and make your hiking experience more exciting? Then, I suggest you take on one of the themed trails.
In Labrador Nature Reserve, you can find three kinds of themed trails: maritime history, war history, and nature. So, depending on your mood, feel free to pick whichever you want—and best of all, you're free to customize the route however you want.
Maritime History Trail
Difficulty: Easy
For history buffs, this is one of the two history-themed trails you can take. As the name suggests, the Maritime History Trail brings you to attractions within the park that play an integral role in Singapore's maritime history.
With this trail, you start at Carpark C, then walk along the Promenade overlooking Keppel Harbor and Fort Siloso on Sentosa Island. Eventually, you'll reach the Dragon's Teeth Gate and the Berlayer Beacon, the two maritime attractions in the park.
This is a short trail, making it perfect for casual hikers, and whenever I take this trail, I end up relaxing by the beacon. And if I'm still in the mood to hike, I continue on with the two other trails.
War History Trail
Difficulty: Easy
Aside from maritime history, Labrador Park is rich in war history, so be sure to check out the relics here by hiking on the War History Trail.
Make your way to the top of the hill where Fort Pasir Panjang is located, then head to a machine gun post that was used to guard 12-pounder guns. Another post can be found behind Toilet B.
There's a promenade that you ought to follow, and as you hike, feel free to enjoy the sea breeze. The path eventually takes you to the display of the six-inch quick-firing gun, which marks the end of this trail.
Nature Trail
Difficulty: Easy
Though I love history, I have to say that my favorite themed trail in Labrador Nature Reserve is the Nature Trail. This route leads you to the secondary forest beyond the six-inch quick-firing gun.
This forest is a habitat for several unique trees, plants, and shrubs.
Here, you can find tall sea apple trees as well as sea almond trees. I recommend hiking here sometime between March and May or August and October because the flowering and changing of leaves make for a breathtaking sight.
If you're lucky, you might also get to spot some wild animals. From my experience, I've spotted plantain squirrels, Malayan monitor lizards, and several species of butterflies.
It's always exciting to see a few animals passing by as you're hiking.
Labrador Park to Harborfront Walk
Are you in the mood for a change of scenery? Then I think you might like the Labrador Park to Harborfront Walk.
This 2.7-km-long trail is pretty straightforward: you walk from Labrador Park Station heading towards Harborfront Station. Because of its straightforward nature, it's considered an easy route and perfect for all kinds of hikers.
This is a trail I take whenever anyone from my family expresses interest in hiking with me. The best part of the trail is that it's right by the coast, so I'll always have the sea breeze cooling me down as I hike.
Where can I eat in Labrador Nature Reserve?
Labrador Nature Reserve has two restaurants, which is great to hear because exploring the park can be quite draining and you need to eat to keep up the energy. The restaurants that you can find here are the following:
Restaurant Name
Address
Operating Hours
What You Can Expect
Tamarind Hill
30 Labrador Villa Road
• Lunch: 12 to 3 pm (weekdays)

• Afternoon Tea: 3 to 6 pm (daily)

• Happy Hour: 6 to 7 pm (weekdays)

• Dinner: 6 to 10 pm (daily)

• Brunch: 11:30 am to 3 pm (weekends)

• Set within a historic colonial bungalow

• Located on top of the park, boasting gorgeous views

• Serving over 100 Thai and Burmese dishes

• Also featuring an impressive selection of drinks, including wines from over 11 countries

The Three Peacocks at Labrador Park
8 Port Road
• 5:30 to 10:30 pm (weekdays)

• 5 to 10:30 pm (weekends)

• Open-air live seafood and barbeque buffet
BBQ Pits
But what if you don't want to eat at a restaurant? I totally understand that; as someone who visits the park a lot of the time, I can't afford to always eat out.
So, if you're like me and you want to save your money, you can choose to book a BBQ grill instead. You only have to bring your own ingredients, and you're good to go!
Best of all, the BBQ pits are located near the beach, so your loved ones can roam around the area while you're preparing burgers and other dishes. When everything is cooked, you and your loved ones can dine while enjoying the view.
If you're interested in using a BBQ pit, feel free to book one via the AXS system and keep in mind their rules and regulations.
FAQs about Labrador Nature Reserve