Bird-Watching Heaven: Your Guide to Kranji Marshes
While it's nice to gallivant around Singapore's city area, sometimes, you'll still feel the urge to go off the grid and immerse yourself in nature. Luckily, Singapore has many green spaces for you to do this, and one of them is Kranji Marshes. 
Kranji Marshes is tucked all the way in West Singapore, and it features 57 hectares of untouched green wonderland. You can do so many things here—from hiking to bird-watching to simply relaxing on top of a tower!
If you're interested in checking out this nature reserve, this article has all you need to prepare for your trip.
Things to Know
Address: 11 Neo Tiew Lane 2, Singapore 718814
Operating Hours: Monday to Sunday—7 am to 7 pm
Contact Number: +6567941401
History and Background
— From: pufferfish05
Kranji Marshes is a freshwater marshland that came as a result of damming the Kranji River to form the Kranji Reservoir. Eventually, the marshland became home to a thriving ecosystem of wildlife, making it an important habitat. 
In 1990, the Nature Society Singapore (NSS) made a proposal to conserve the marshland, which was accepted by the government. Conserving Kranji Marshes became part of the Singapore Green Plan, which was unveiled in 1993.
In 2008, the NSS added a stretch of wetlands and woodlands to the area, and eventually, the nature reserve ended up having 57 hectares of land. In 2016, Kranji Marshes was open to the public.
How to Get There
MRT/Kranji Farm Shuttle: Since Kranji Marshes is far from the city, it's hard to get to using public transportation. Your best option is to ride the MRT to the Kranji station and then transfer to the Kranji Farm Shuttle. Here's the shuttle's route and timetable.
Taxi/Ride-Hailing App: If public transportation seems too inconvenient, take a taxi or book a ride from a ride-hailing app.
Car/Motorcycle/Bicycle: If you choose to drive, there's a parking lot in Kranji Marshes. 20 spots are for four-wheeled vehicles, 10 for motorcycles, and 30 for bicycles. Parking is free here.
Best Time to Visit
— From: weiloongbrian
You can visit Kranji Marshes any time you want, but if you're planning to hike, jog, or cycle, I recommend visiting on a clear day. If it's raining, you might find it annoying to do anything physical here because it can get muddy.
Additionally, if you're a bird enthusiast and you're coming to this nature reserve to spot birds, November to March is the best time to visit. This is because it's the raptor migratory season, so you can spot visit species like the black baza. 
What to Do
Go hiking, jogging, or cycling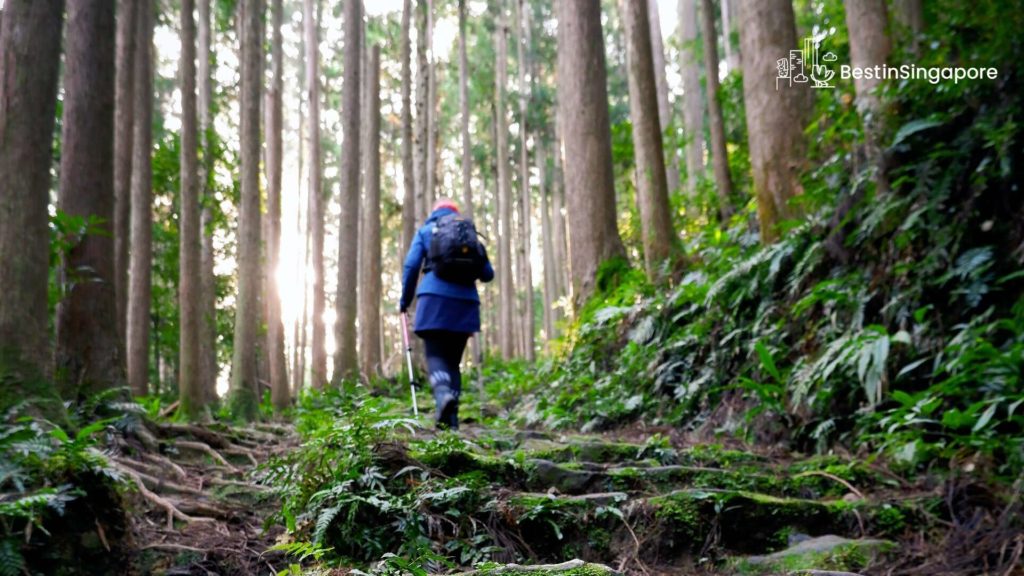 Kranji Marshes features hectares of land filled with nothing but greenery, so understandably, the best thing to do here is to go on a hike. Or if you don't like to hike, you can jog or ride a bicycle instead.
I like to be spontaneous; sure, I determine my waypoints, but as for the route, I leave it up to my mood. However, if you don't like doing that, there are hiking trails here that have been tested and proven by various hikers.
Here are some of the ones worth trying.
Kranj Marshes Trail
— From: queen_ededala
Distance: 2.3 km
Difficulty: Easy
If you're new to hiking, the Kranji Marshes Trail is the best place to start. This trail is pretty straightforward; the route is basically a straight line, starting from Weaver Shelter until Kingfisher Burrow, so you definitely don't have to worry about getting lost. 
Finishing this trail should take you about 30 minutes, but feel free to take longer if you want to enjoy your solitude and the views more. You might even come across some birds and other friendly animals during your hike!
Since this is considered an easy route, it's quite popular among hikers, so keep that in mind.
Kranji Marshes Loop
— From: janyuan
Distance: 3.7 km
Difficulty: Easy
Another great hiking trail for beginners is the Kranji Marshes Loop. This trail is like the extended version of the previous one; you'll actually get to take a full tour around the Kranji Marshes!
Since this is a longer route, it will take you about 46 minutes to complete it. This trail also doesn't have many hikers, so you'll have a peaceful time hiking here.
Kranji and Sungei Buloh Loop
— From: joechanck
Distance: 7.9 km
Difficulty: Moderately challenging
If you want to challenge yourself, then the Kranji and Sungei Buloh Loop might pique your interest. As you can tell from the name, this trail takes you from Kranji Marshes to its neighbor Sungei Buloh Nature Reserve, and back again.
The trail is definitely long; it should take you about two hours to complete it. In other words, this is not for the faint of heart, so only take this trail when you're ready for it.
Enjoy the panoramic view from the top of the Raptor Tower
— From: narrak_gal
The Raptor Tower is pretty hard to miss in Kranji Marshes. After all, this observation deck stands almost 11 meters tall, so it sticks out amidst the fields of greenery. 
When you reach the top of this tower, you'll be treated to the gorgeous sight of the surrounding marshes. You might be tempted to stay here for hours, just admiring the view and taking pictures.
The deck is also a perfect spot for bird watchers. You can stake your spot and observe the passing birds or the ones that are nesting on the trees.
If you're not a bird enthusiast but are eager to learn, you can find several educational boards here as well. So, feel free to read them and learn new things about our avian friends.
Catch the sight of some birds at the lookout shelters
— From: alex_koh_
Bird enthusiasts will be happy to know that in addition to the Raptor Tower, there are other lookout shelters in Kranji Marshes where you can stay to observe birds.
Two shelters I recommend are the Moorhen Blind and Swamphen Hide. These two are practically made to blend in with the surroundings, so you can observe marsh birds without startling them (just make sure you're not making a lot of noise as well).
Join the Evening Chorus at Kranji Marshes
While you're free to explore Kranji Marshes however you wish, you might find the park's size to be quite intimidating. If this is the case, then you might want to join the Evening Chorus at Kranji Marshes instead.
It's a monthly guided walk led by NParks volunteers. The walk's total distance is around 3 km, so you'll spend two hours exploring the nature reserve while the volunteers talk about the flora and fauna.
This walk even gives you access to the Core Conservation Area, which is closed to the public. In other words, you'll be able to see the behind-the-scenes of how the staff are taking care of the nature reserve!
Best of all, this walk is totally free! Just make sure to check out the website and register in advance; only 20 participants are allowed per walk.
Visit the West Marsh with the Kranji Marshals
— From: birbstan
Another free activity that you might want to try is visiting the West Marsh.
The West Marsh is actually within the Core Conservation Area, which is dedicated to the conservation of marsh birds. These birds are very shy, which is why the whole area is restricted to outsiders.
However, several times a year, the Kranji Marshals, a fancy name for the NParks volunteers, welcome visitors to the West Marsh. They will show you around the area, and you can even see the birds—from a safe distance, of course.
You don't have to book a spot. Simply head to the West Marsh entrance and wait for the Kranji Marshals to guide you around.
Don'ts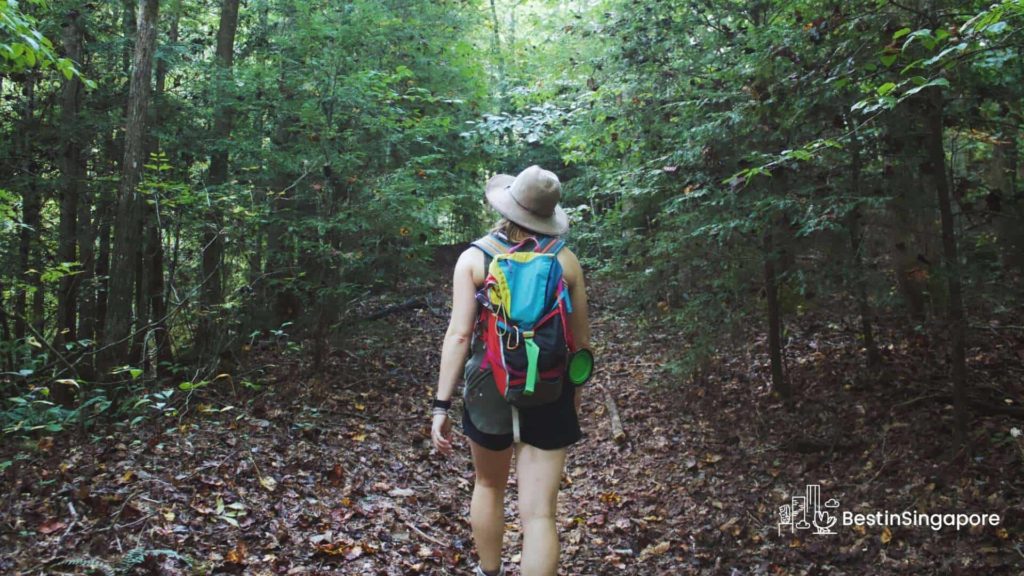 Don't feed wild animals. If you come across one, keep a respectful distance from it.
Bringing your pets to the reserve is not allowed.
You can bring a bicycle here, but scooters, rollerblades, and skateboards are prohibited.
Other prohibited activities include swimming/wading/bathing in the water, smoking, fishing, poaching, flying drones, and playing music on loudspeakers.
Other Tips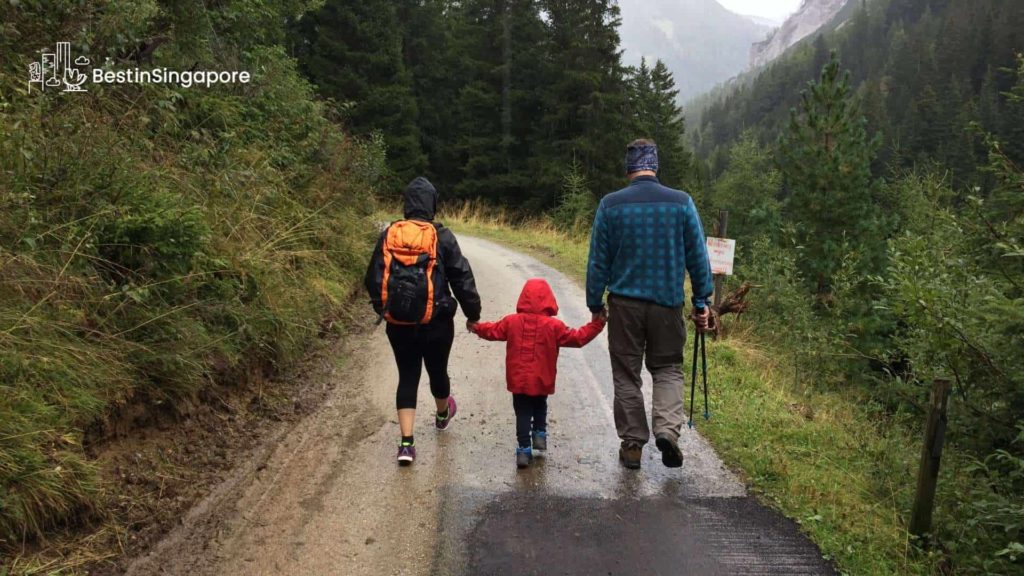 Should there be inclement weather—especially thunderstorms—head to the nearest shelter or observation hide. Going outside during this time will be dangerous for you.
Wear comfortable clothes, preferably long pants, shirts with long sleeves, a cap, and close-toed shoes. If you're hiking or cycling, I recommend taking the extra mile and wearing the proper outfit for either activity. 
Apply sunscreen. Kranji Marshes is mostly open land with few shelters scattered throughout. In other words, you're definitely going to spend most of your time under the sun, so put on sunscreen to protect your skin.
Bring insect repellent. Since you're in a nature reserve, expect to find various kinds of insects, such as bugs and mosquitos. Protect yourself by putting on insect repellent. 
For bird watchers, don't forget to bring a pair of binoculars.