Live Long and Prosper: About Singapore's Life Expectancy 
There are many great things about Singapore, but one of the standouts is its life expectancy. Even though this is a nation of only 5 million people, it has one of the highest life expectancies in the world—with the average lifespan being 84.07 years. 
Why is Singapore's life expectancy so high? What are people doing here that's letting them live a longer life?
If you're curious about these questions, this article has all the answers.
Life Expectancy in Singapore: A Summary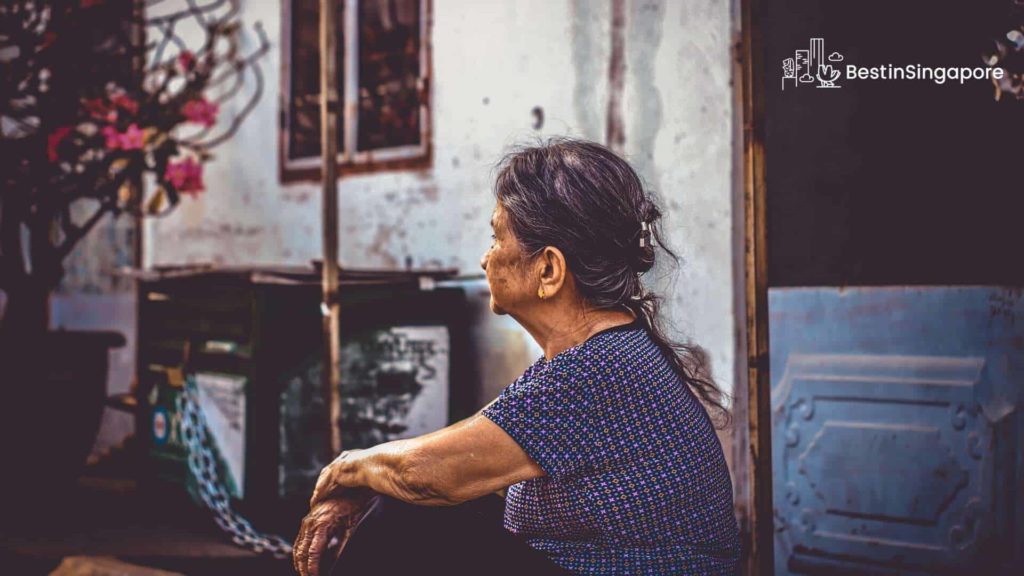 As mentioned earlier, Singapore's life expectancy is currently at 84.07 years, which is impressive considering that the global life expectancy sits at 73.3. It's also impressive how the figure is the highest it's ever been.
Here's a look at the past figures:
1960: 61.3
1970: 66
1980: 72.2
1990: 75.2
2012: 82
2013: 82.3
2014: 82.55
2015: 82.8
2016: 83
2017: 83.1
With the current average lifespan of 84.07 years, Singapore is among the countries with the highest life expectancy. Take a look at this recent ranking to see how Singapore fares compared to other countries:
| Rank | Country | Life Expectancy |
| --- | --- | --- |
| 1 | Hong Kong | 85.29 |
| 2 | Japan | 85.03 |
| 3 | Macao | 84.68 |
| 4 | Switzerland | 84.25 |
| 5 | Singapore | 84.07 |
| 6 | Italy | 84.01 |
| 7 | Spain | 83.99 |
| 8 | Australia | 83.94 |
| 9 | Channel Islands | 83.6 |
| 10 | Iceland | 83.52 |
Another interesting thing about Singapore's life expectancy is the discrepancy between women and men.
The life expectancy of women, 86.15 years, is even higher than the nation's average. Meanwhile, for men, the average lifespan is 82.06, which is a bit lower than their female counterparts.
This is a trend that's still undergoing much study and investigation by experts, especially since it's a recurring one. 
Why does Singapore have one of the highest life expectancies in the world?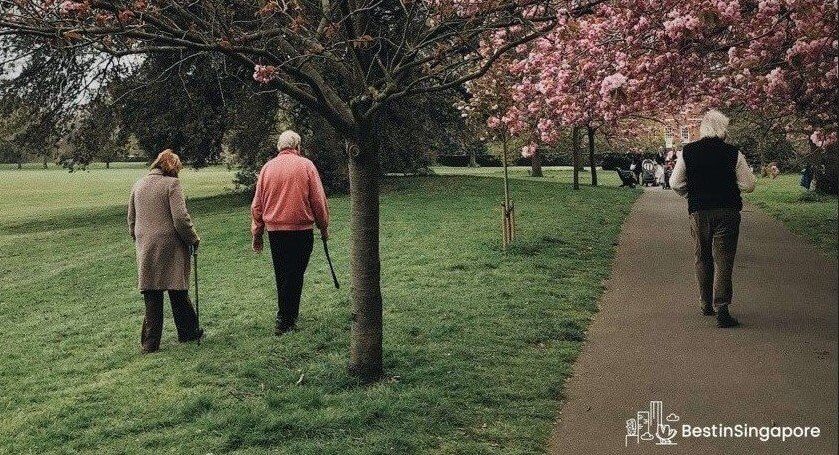 One contributing factor to Singapore's high life expectancy is the government's prioritization of the people's health.
They do this through a variety of ways: implementing screening schemes, ensuring that the healthcare facilities are up to par, providing financial support for medical bills, and offering quality care services and subsidies for the elderly.
Let's break these down to see how they impact people's lives for the better.  
Implementing Screening Schemes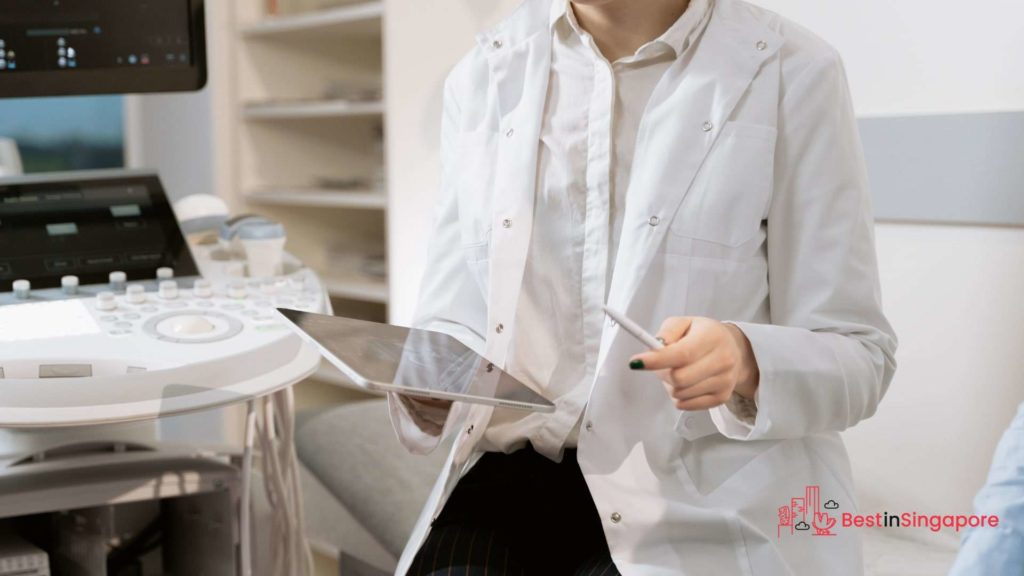 One way to ensure a long, healthy life is to be able to screen for diseases early. This is why the Singaporean government implements Enhanced Screen for Life. 
This national screening program offers subsidized health screening to eligible citizens and permanent residents. These subsidized screenings are based on age and gender.
Here are a few examples:
| For Whom? | Screening For? | How Often? |
| --- | --- | --- |
| Women age 25 and above | Cervical cancer | Three years from your last screening with your doctor or gynecologist |
| Men and women age 40 and above | Chronic diseases (e.g. obesity, diseases, high blood pressure, high blood cholesterol) | Three years from your last screening date |
| Men and women age 50 years and above | Colorectal cancer | One year from your last screening date |
Since residents in Singapore have access to affordable health screening, they can learn about any serious illness early, which gives them more time to treat or cure it and increases their chances of living longer.
Ensuring that the Healthcare Facilities Are Up to Par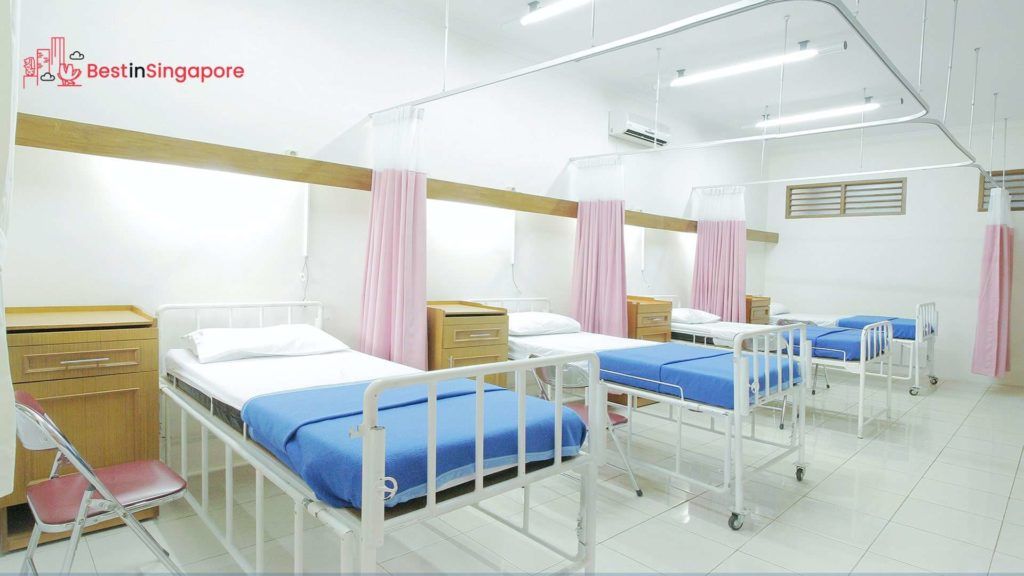 The government has also made sure to keep the healthcare facilities in Singapore excellent so that if a resident were to be diagnosed with a serious illness, they don't have to worry about finding treatment outside the island.
The best part is that most of the hospitals and polyclinics are under one of the three government-owned healthcare clusters, namely the National Healthcare Group, the National University Health System, and SingHealth.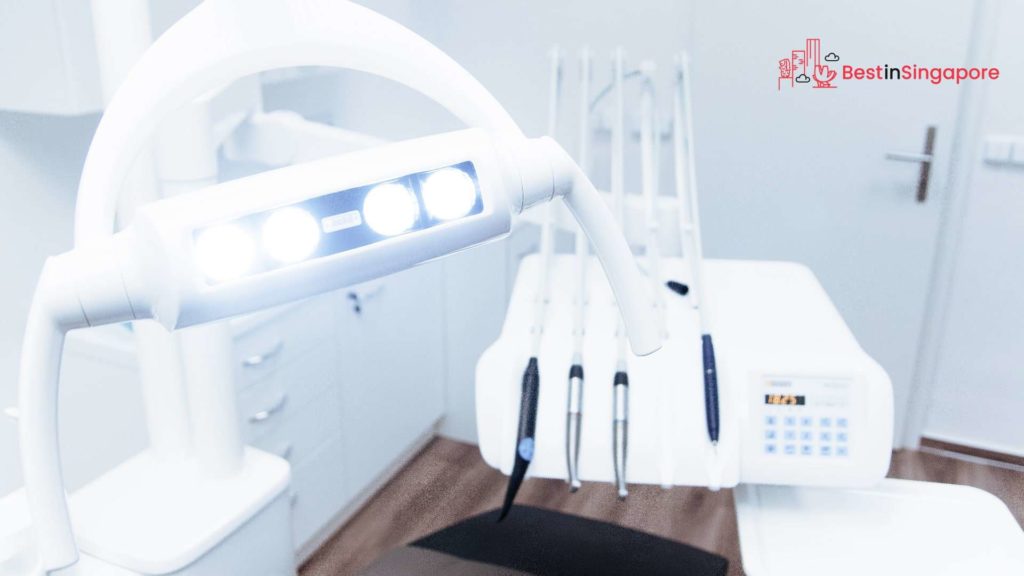 Additionally, there are nine national specialty centers for cancer, cardiac, eye, skin, neuroscience, and dental care, so if you need specialized care, your primary doctor can easily refer you to any of these centers.
Even though most people in Singapore obtain medical care from public healthcare facilities, private hospitals and clinics are still available. These facilities also feature the same quality services, but one perk they do offer is shorter wait times.
Whether you choose public or private healthcare, you'll still receive the same excellent service, with up-to-date technology.
Providing Financial Support for Medical Bills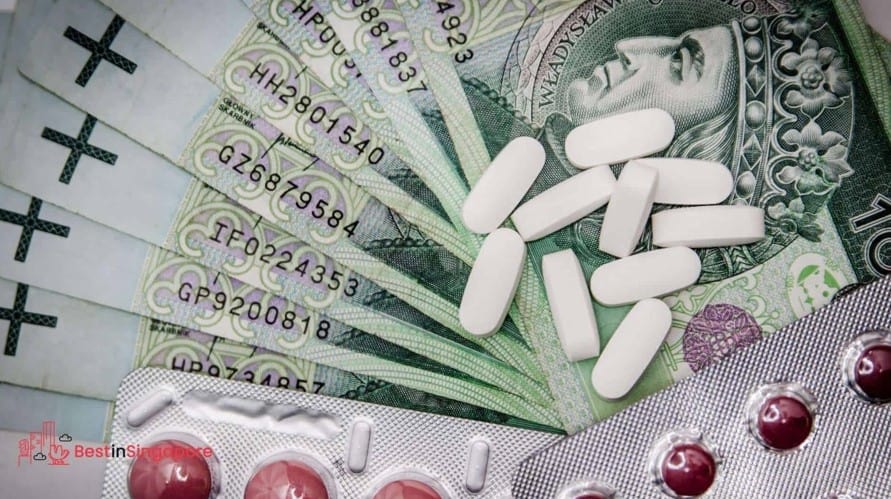 Getting medical care is undoubtedly important, but one thing that hinders people from getting it is the cost. Hospital bills, clinic visits, and medicines aren't cheap, so people tend to avoid getting any kind of care just to avoid paying a high price.
Luckily, in Singapore, you don't have to worry about high medical bills because there are different ways to get financial support.
Citizens and permanent residents are eligible for the public healthcare system and other medical subsidies by the government. Meanwhile, foreigners can buy expat health insurance from a private company. 
No matter what insurance plan or subsidy you pick, you won't have to pay all the costs yourself, thus easing any financial-related stress you might have. You can spend your time getting better instead.
Public Healthcare System: The 3 Ms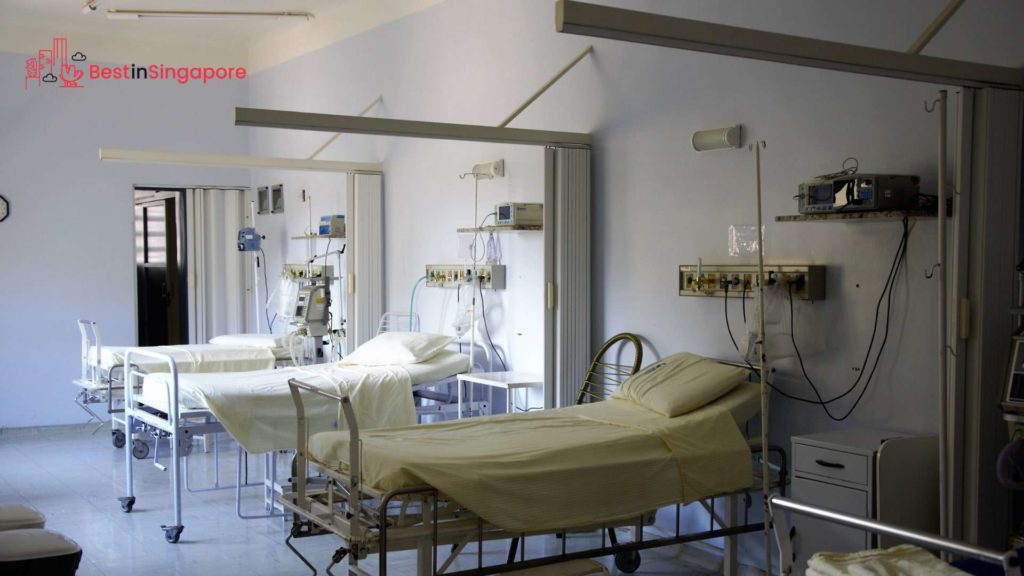 When it comes to the public healthcare system, there are three Ms that citizens of Singapore have access to. These are the following:
MediSave. This scheme sets aside a part of your income (somewhere between 8% and 10.5%) so that when an accident happens, you can pay for any expenses. You can also use your savings for your retirement someday.
MediShield Life. The MediShield program aims to help patients by paying off the larger bills and other expensive outpatient treatments (e.g. kidney dialysis). For this reason, it's very beneficial for people with chronic diseases.
MediFund. MediFund is an endowment fund set up by the government that acts as a safety net for people who can't afford to pay off all their bills despite the help of MediSave, MediShield Life, and other subsidies.
Other Subsidies Available for People in Singapore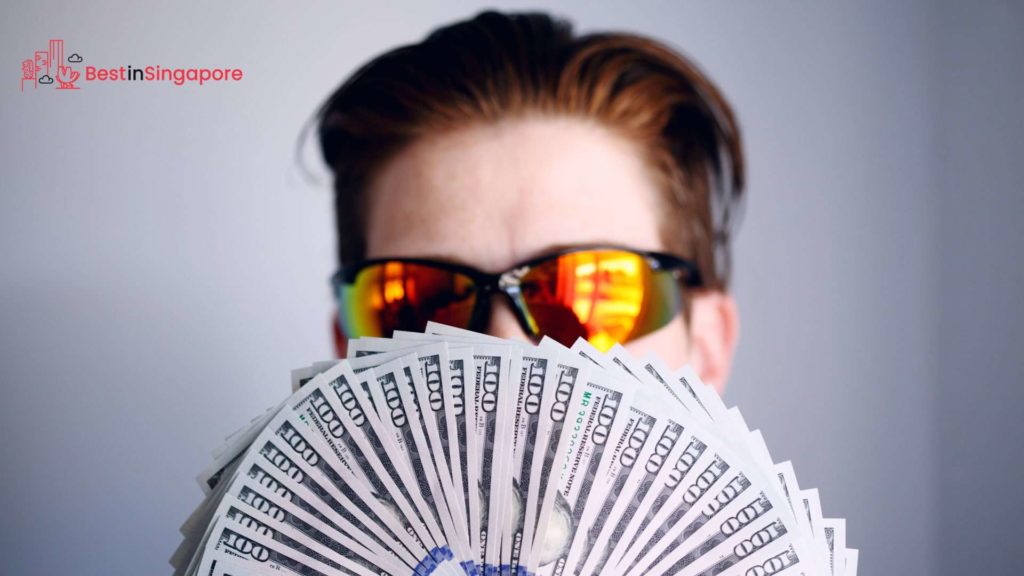 In addition to the public healthcare schemes, there are also other subsidies available for people living in Singapore. Here are a few examples of them: 
| Subsidy | Benefits | Eligibility |
| --- | --- | --- |
| Subsidies for Acute Inpatient Care at Public Healthcare Institutions | Up to 80% subsidy for acute inpatient care at public hospitals | Singaporean citizens and permanent residents who are accommodated in subsidized wards (C, B2, B2+) |
| Vaccination and Childhood Developmental Screening Subsidies | Allows citizens and permanent residents to get subsidies for taking nationally recommended vaccinations and Childhood Development Screenings (CDS) | All citizens and permanent residents who meet the criteria for vaccination |
| Subsidies for Specialist Outpatient Clinic Care at Public Healthcare Institutions | Up to 70% subsidy for Specialist Outpatient Clinic (SOC) care at any of the public healthcare facilities | Citizens and permanent residents who are receiving SOC care at any of the public healthcare facilities |
| Subsidies for Drugs on the Standard Drug List (SDL) at Public Healthcare Institutions | Up to 75% subsidies for drugs used to treat common medical conditions | Citizens and permanent residents receiving subsidized care at a public health institution and who are prescribed drugs that are on the SDL |
| Community Health Assist Scheme (CHAS) | Allows citizens to receive subsidies for medical and/or dental care at participating general practitioner (GP) and dental clinics | All Singaporean citizens, regardless of income |
Offering Quality Care Services and Subsidies for the Elderly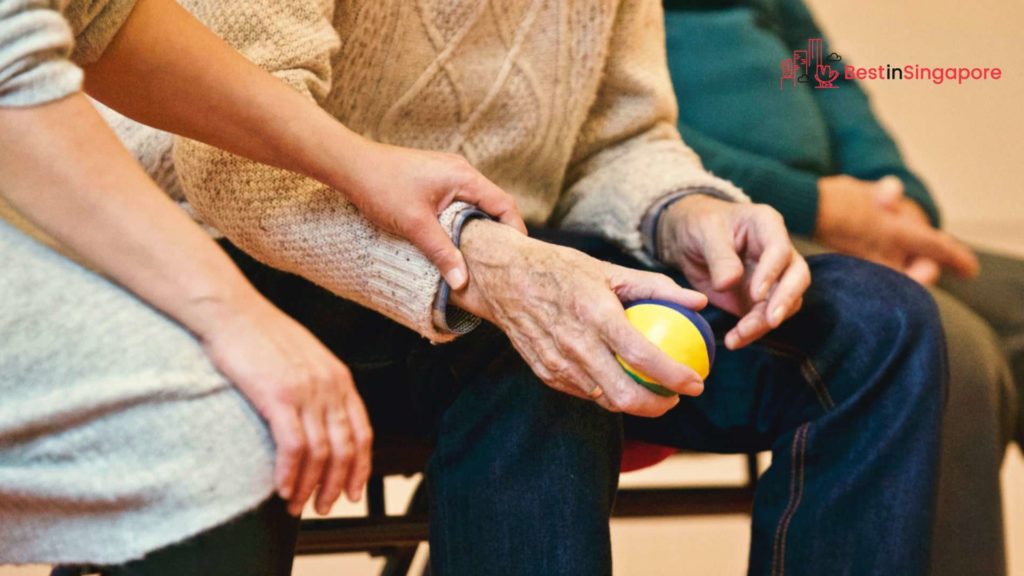 Another thing the Singaporean government has done that improves the nation's life expectancy is making sure to offer quality care services for the elderly. These services include so many features, such as
Activities of daily living (e.g. showering and meal preparation)
Nursing procedures
Medical care
Rehabilitation therapy (e.g. physiotherapy, occupational therapy, and speech therapy)
Medical escort and transportation services
Medication delivery
Home modification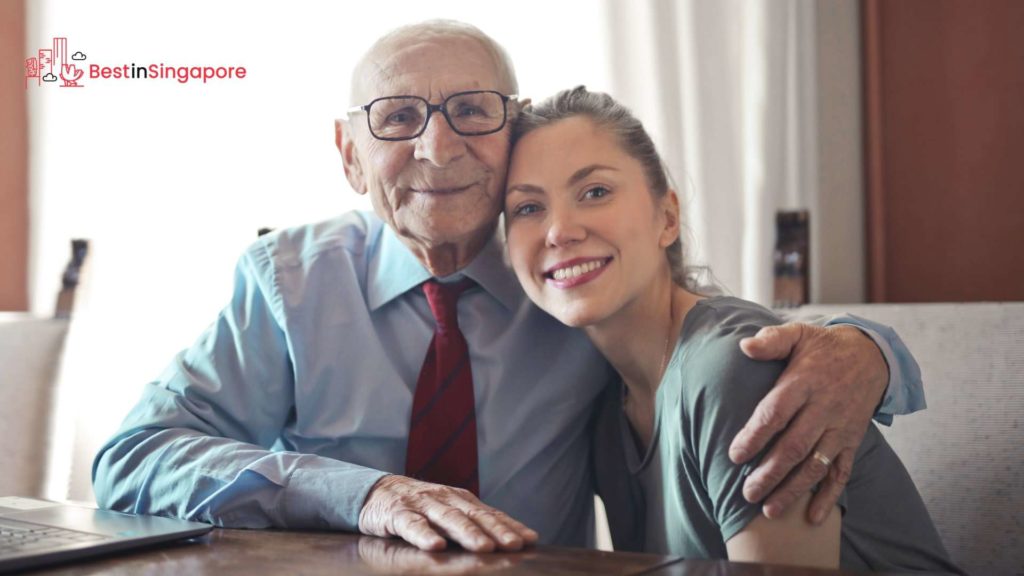 The cost will vary depending on your arrangement with the care provider. Some people choose a monthly payment, which can range from S$900 to S$3,500, while others prefer an hourly setup, which is about S$20 or S$25 per hour.
And if the costs are too high for some people, they won't have to worry much because there are subsidies dedicated to elderly care. Here are a few available options right now:
Elder Shield: a basic long-term care insurance plan that aims to provide support in the event of severe disability during old age
ElderFund: a discretionary assistance scheme aimed at assisting severely disabled lower-income citizens
Interim Disability Assistance Program for the Elderly (IDAPE): a government assistance scheme that provides financial help to needy and disabled elderly Singaporean citizens who weren't eligible to join ElderShield
Because of all these services and subsidies, elderly citizens in Singapore can live the final years of their lives in comfort and peace. 
The Future of Life Expectancy in Singapore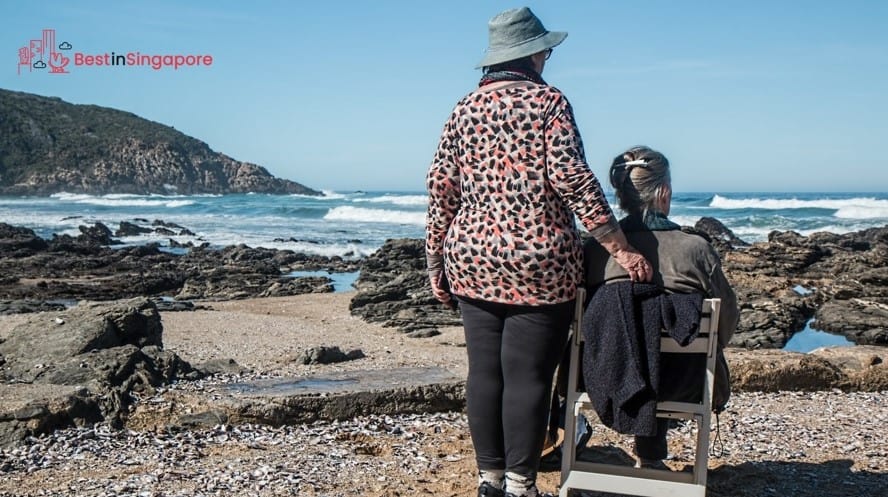 It's hard to say for certain what Singapore's life expectancy will be like in the future—whether it will stay the same or change to some extent. That said, the trend does seem like it will only continue to rise in the upcoming years.
Some experts hypothesize that the average lifespan might increase to 85 years by 2040, and others believe that by 2050, Singapore will be one of the countries that will have a life expectancy of 100 years.
Hopefully, this trend does continue, and the government continues to implement schemes that make healthcare affordable and subsidies for elderly care. Everyone deserves to live a long, good life in a nation that cares for them.