4 Must-See Spots in Chinatown
Chinatown in Singapore is a colourful and lively destination for locals and foreigners alike. And while there are dozens of things to visit, sample, hear, and see here, we decided to focus on four of its must-see spots with this post.
To go beyond the usual CNY festivals and events, we made sure to include places and activities that can be done year-round.
The Buddha Tooth Relic Temple & Museum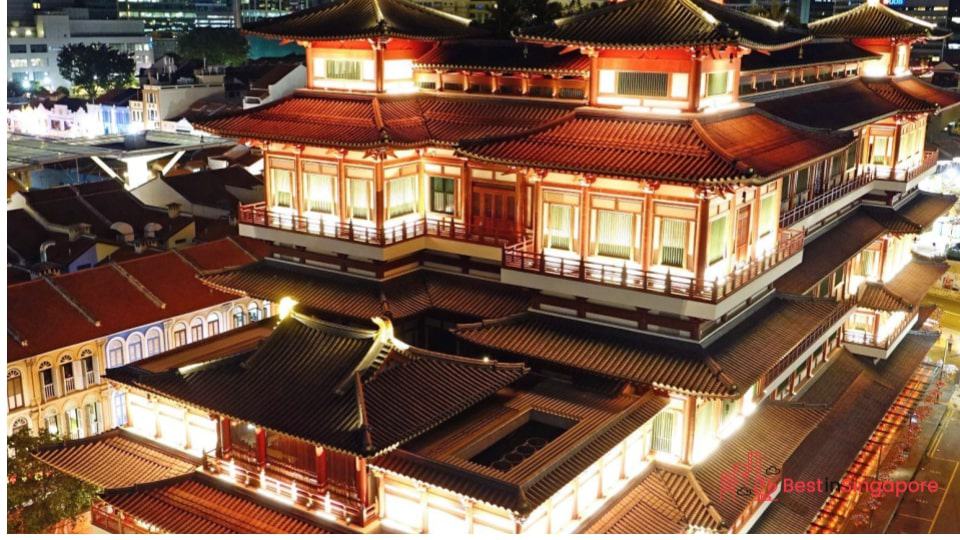 Location: 288 South Bridge Rd.
Though it's not typically a destination for fun family activities in Singapore, it's definitely worth a visit for cultural purposes. The Buddha Tooth Relic Temple and Museum in particular has a distinctive pagoda-style architecture that easily stands out along South Bridge Road. 
So if you've always wanted to look at the Buddha's sanctified set of teeth, don't leave this place out in your itinerary! At night, it glows like a jewel and is a favourite photographic destination, whether it's an ordinary day or as part of mid-autumn festivals in Singapore.
(Please note that to soak up the atmosphere and sanctity of sacred temples in Chinatown, strict decorum and dress codes must be observed.)
Chinatown Heritage Centre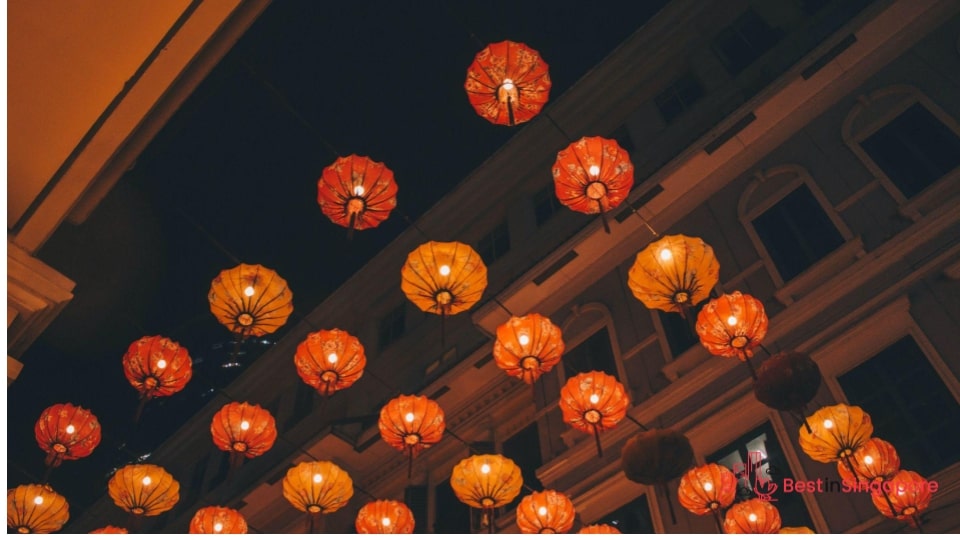 Location: 48 Pagoda Street, Singapore 059207
There's no better place to celebrate Chinese New Year traditions and customs in Singapore than at the Chinatown Heritage Centre. It's filled to the rafters with interactive exhibitions and homages to its noteworthy lives and accomplishments.
You can opt for a guided tour to learn about the rich history and culture of the people and practices of early Chinese trades. In fact, we recommend that you start your Chinatown journey at this very place!
It's also a good idea to look into the best staycation hotels in Singapore if you're up for a Chinatown immersion. Luckily, there are quite a number of them within walking or strolling distance.
Treats at Tong Heng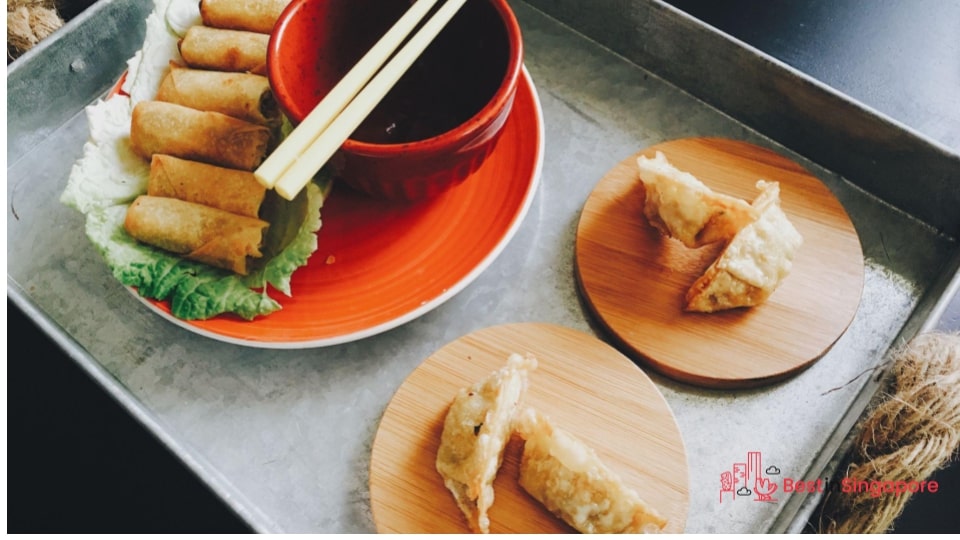 Located at 285 South Bridge Road, Singapore 058833
No visit to Chinatown is complete without checking out authentic Chinese restaurants and street fare in the area. So if you're up for some tasty treats, go to Tong Heng on South Bridge Road and inhale the aroma of authentic Chinese flavours.
For the traditionalists, don't forget to sample some egg tarts, wintermelon, red bean, or sesame pastry that's always freshly made. But if you want a more date-like experience, you'll be glad to know that there are some good cafes in the area, as well.
Along the way, you're likely to see something you'd want to taste (or sniff!) with the various bustling street markets in the area, so enjoy!
Chinatown Complex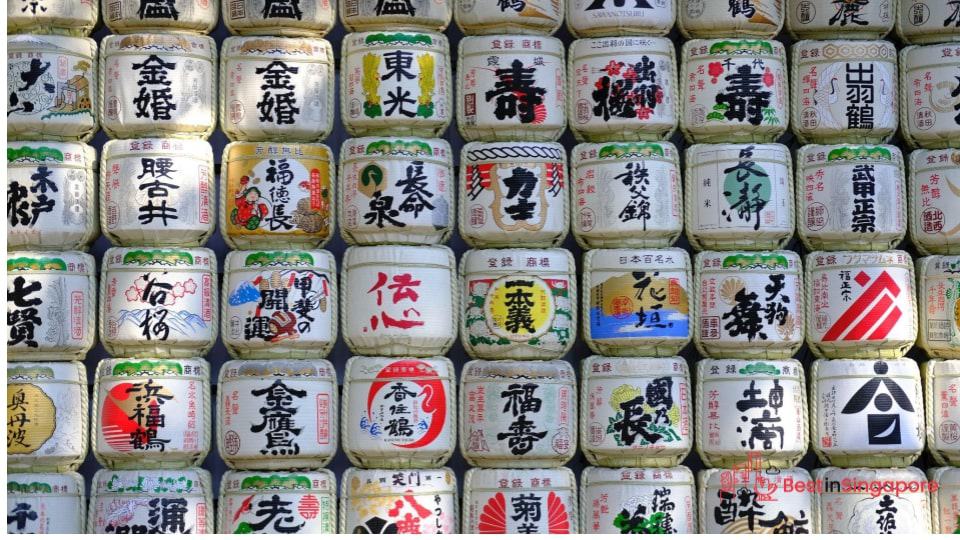 Location: New Bridge Road, Singapore 059438
Don't leave Chinatown without doing some souvenir shopping or window shop browsing. Luckily, this place is a literal merchandise complex of everything from traditional Chinese medicine to slimming teas that people swear by.
From pushcart vendors to statelier shops, there's plenty to see and purchase here. You can find all manner of uniquely flavoured food and beverage plus traditional Chinese wares to take home as souvenirs.
There are even jewellery stores specialising in exquisite jade pieces in contemporary styles!