7 Best Slimming Teas in Singapore for Safe Weight Loss
Losing weight takes time and doesn't happen overnight. However, if you partner proper diet and regular exercise with the best slimming teas in Singapore, getting rid of that unwanted fat can be faster than anticipated.
If you're searching for the best slimming tea in Singapore, we have you covered. We found some of the best slimming teas in Singapore that are generally safe and effective.
But before introducing our list, we'll share a few tips that everyone should consider before buying a slimming tea. Since there are lots of dietary and slimming products out there, it can be hard to be sure that you're getting the right one for your needs.
Anyway, let's start, shall we?
Things to Consider Before Buying a Slimming Tea
Since it's your health that's going to be affected by drinking slimming products, it's best to inspect them before using them. You need to know if the ingredients used are safe for consumption, or if such ingredients are effective for weight loss.
One of the first things that every buyer should consider is the type of slimming tea. There are different types of slimming teas sold on the island, but we'll only share the ones worth your attention.
In addition to that, potential side effects are never to be ignored.
In short, there are a lot of things to consider when picking a slimming tea. Let's go over each point below.
1. Type
As mentioned earlier, there are many types of slimming tea sold all over the island. However, the 3 most common and relevant types are appetite suppressants, fat blockers, and metabolism boosters.
Appetite suppressants contain ingredients that can make you feel full even if you haven't eaten. It's the ideal slimming tea if you want to reduce the number of meals you consume every day.
On the other hand, fat blockers can prevent the build-up of fats caused by overeating or eating fatty, unhealthy foods. If you're not ready to give up on these foods, then we recommend this one.
Lastly, metabolism boosters will improve your metabolism, allowing you to digest food faster and not gain weight easily.
2. Ingredients
You can never know the effectiveness of a slimming tea until you've tried it yourself. However, there are ingredients found in some slimming teas that have been proven to be ineffective.
Some such ingredients are caffeine and senna, as per recommendations by the Food and Drug Authority. Both of these ingredients are proven to have no major effect on weight loss or curbing one's appetite.
On the other hand, catechins have been proven to be effective. Catechins are antioxidants that boost metabolism and increase fat burning.
3. Health Concerns
If you want to try out slimming teas but have a pre-existing condition that may be affected, it's best to consult with a specialist to know if drinking slimming teas is the right option for you.
Going back to number 2, there are some ingredients that are benign, but there are some that may cause extreme side effects for some people, especially those with pre-existing conditions.
So, before drinking a slimming tea, make sure that you've sought an opinion from a health specialist.
4. Side Effects
Lastly, drinking slimming teas never comes without a risk. It's best to be aware that they may be side effects that come with your tea — whether they're good or bad.
Some of the common side effects of drinking slimming teas are cramping, nausea, diarrhea, constipation, and reduced potassium levels. Most of these are caused by either problematic ingredients or interactions with a person's medication.
The Best Slimming Teas in Singapore
Now that you know these things about slimming teas, you're ready to see our picks for the best slimming teas in Singapore.
Let's go to the ones we think to be the best ones on the island!
1. SHAPE TEA Slimming Tea
Best for Safe Ingredients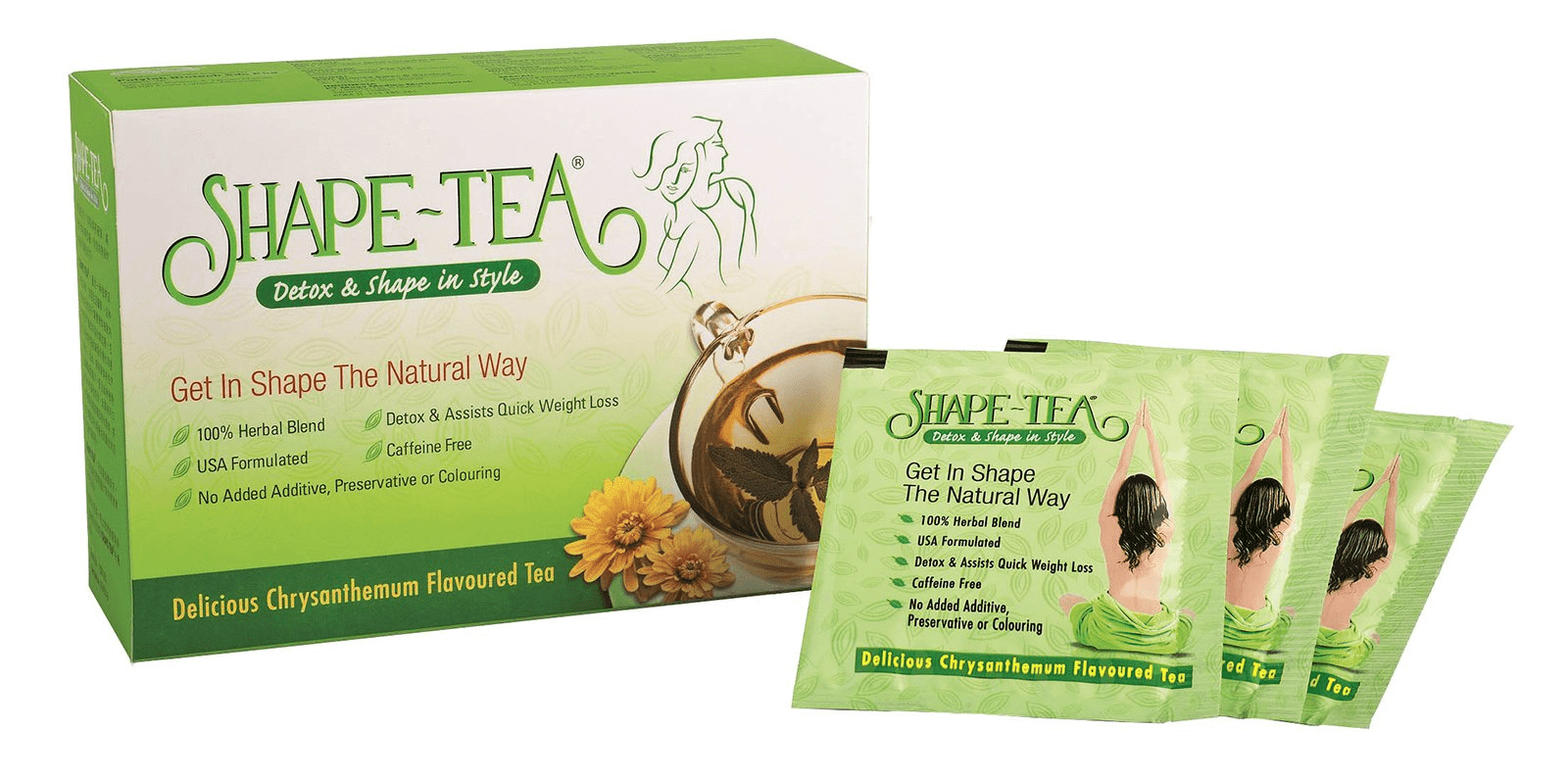 Price: $40.00 (Bundle of 2)
If you're looking for a slimming tea with a 100% herbal blend, then look no further than SHAPE Tea. It's considered the best slimming tea in Singapore for its safe and herbal ingredients.
A lot of customers love it because it's formulated and approved in the United States, proof of its quality.
It's also one of the few slimming teas that don't contain caffeine, an ingredient that's scientifically proven to be ineffective and thus unnecessary for a weight loss supplement.
Unlike other slimming teas, it doesn't taste bitter or bland. It boasts a chrysanthemum flavor that a lot of customers seem to like.
On top of encouraging weight loss, it also cleanses and detoxifies the body, acts as a mild lubricant for digestion, and slows down the enzymatic process.
Highlights
Chrysanthemum flavour
Caffeine-free
No sweeteners
2. SkinnyMint Ultimate Teatox
Best for Quick Results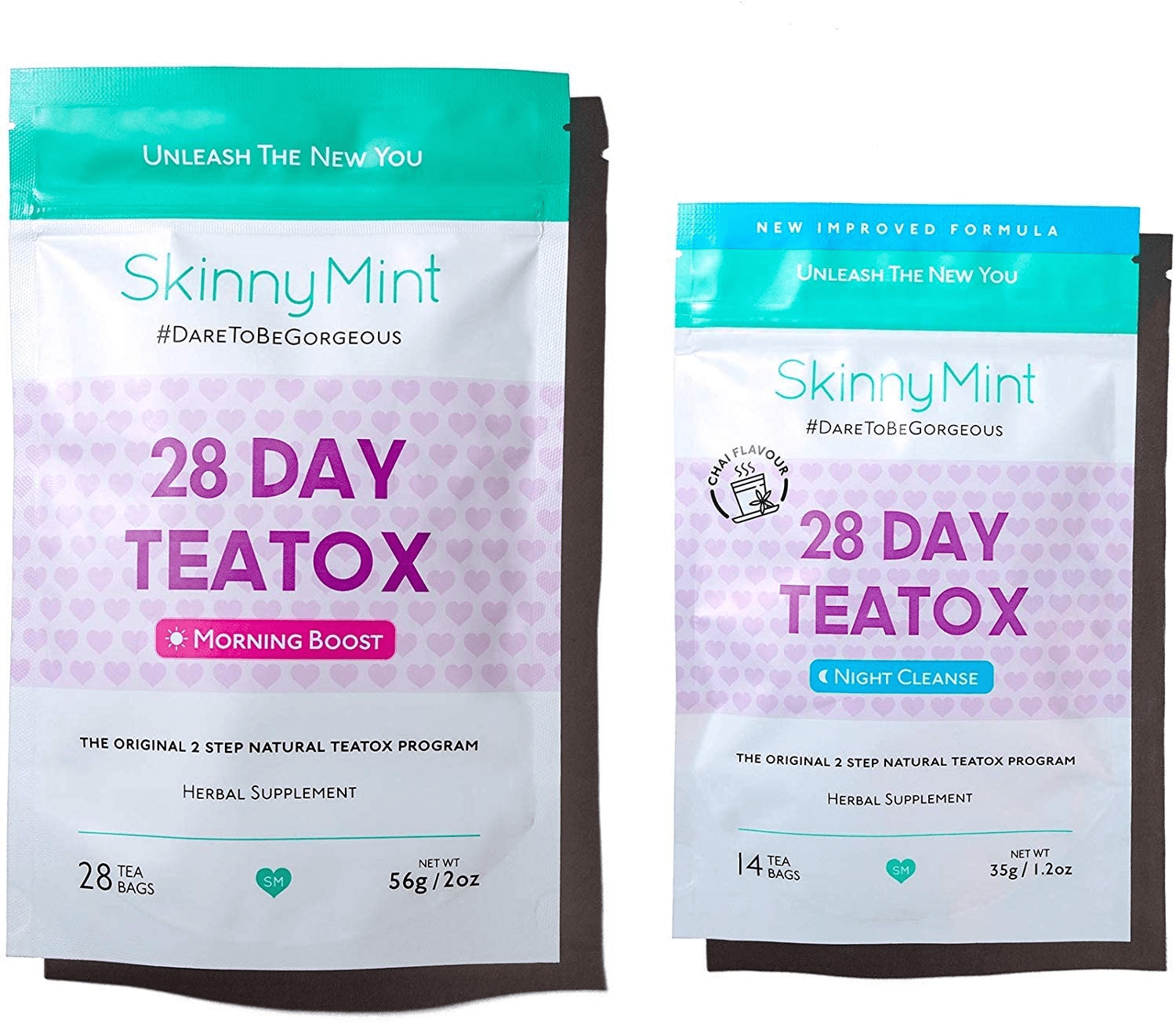 Price: $49.90
If you want to see results in just 28 days, then you have to get your hands on the SkinnyMint 28Day Ultimate Teatox. It's one of the slimming teas endorsed and used by famous celebrities like Kylie Jenner!
One reason we call it the best slimming tea in Singapore is the fact that it's made with all-natural, non-toxic ingredients such as ginger roots and guarana, both of which are proven to be great for weight loss.
Some of its other ingredients are nettle leaves, green tea, dandelion, lemongrass, licorice root, psyllium husk, among others.
What's more, SkinnyMint can be used in the morning upon waking up and at nighttime before going to sleep. It will boost your metabolism in the morning and cleanse your system at night.
Highlights
For nighttime and daytime
Non-toxic ingredients
28-day cleansing program
3. AVALON Slimming Healthy Green Tea
Best for Cleansing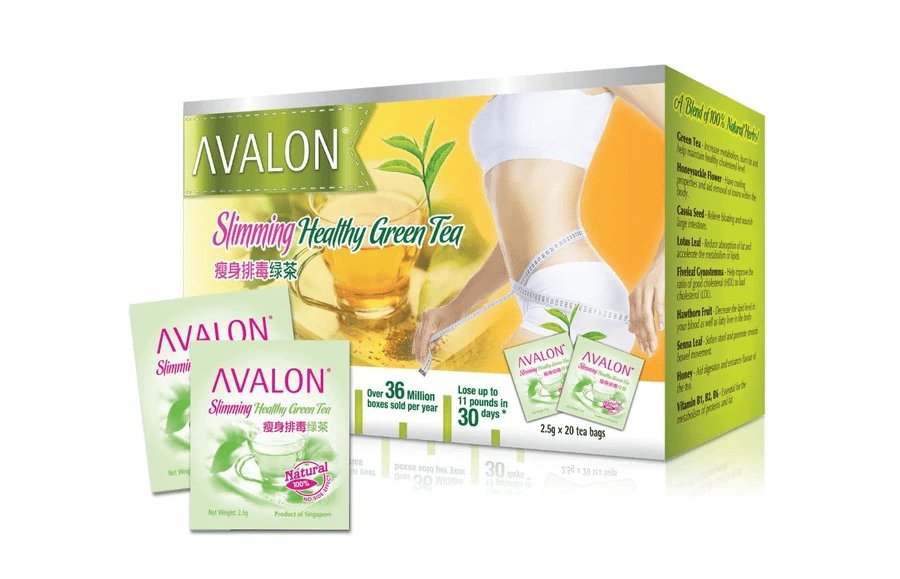 Price: $23.90
During our research, we found that there's no better slimming tea for cleansing systems than AVALON Slimming Healthy Green Tea. It contains ingredients that allow regular bowel movement and reduce stomach bloating.
The AVALON Slimming Healthy Green Tea is also known for having a hundred-percent blend of natural herbs, such as green tea, lotus leaf, cassia seed, honey, sunny leaf, honeysuckle flower, and many more.
In terms of flavor, most customers noted that it strikes the perfect balance of sweetness, making it perfect for tea drinkers who don't like their drinks too sweet or too bland.
More than that, it has sold over 36 million boxes worldwide. As per customer reviews, some claim that they were able to lose at least 6 pounds in just 30 days with the help of it, a proper diet, and regular exercise.
Highlights
Sold worldwide
Results in 30 days, say users
100% natural ingredients
Promotes regular bowel movement
Customer Reviews
As one of the best slimming teas in Singapore, it's received a lot of praise from customers. Here's a review from Lazada:
"Very well packed and protected in an oversized box, Professional packing :). Taste was ok. Prompt delivery. Effect was pretty strong for me, I have regular bowel movement and I bloat easily. I drank 1 tea bag a day for a start, followed the brewing instructions exactly. On the 2nd day, I drank another teabag, and I fart a lot! Thank God it's my off day and I rested at home. The farting feels good though, I felt a lot of wind left my body. Stool was very loose but still OK. So, my advice is, take it slow if you are someone who has regular bowel movement to see how you react with it. And drink it warm. Cheers"
4. AFC Tobashi Slimming Tea
Best for Affordability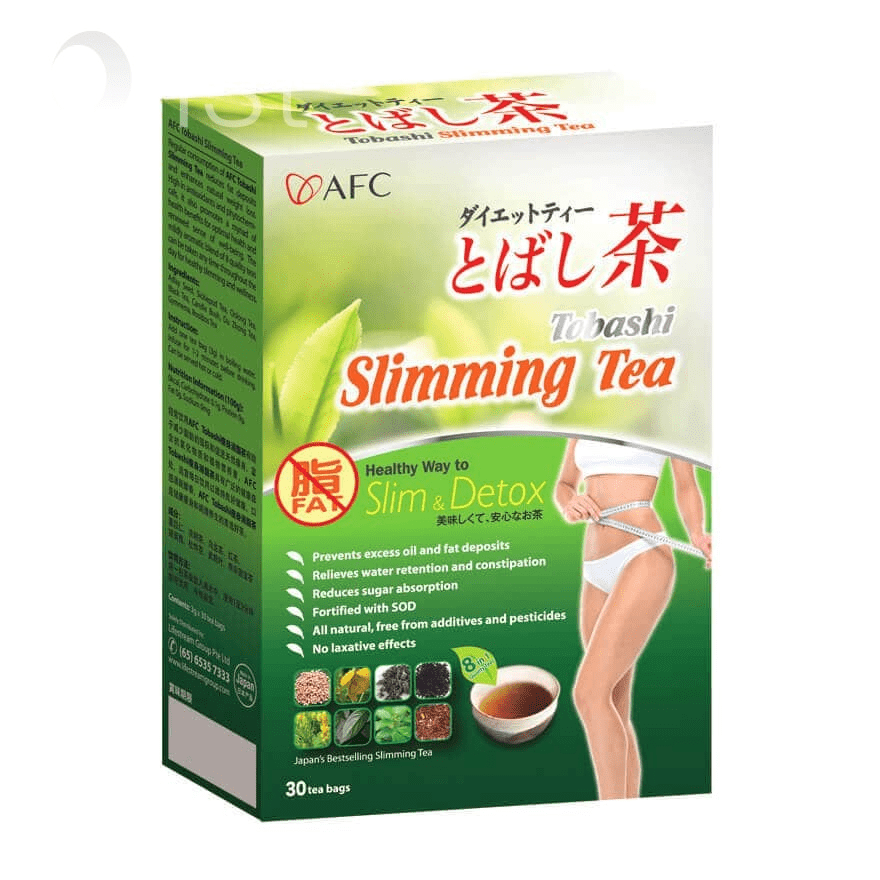 Price: $20.90
If you're not willing to shell out a lot of money for a slimming tea, AFC Tobashi Slimming Tea comes highly recommended! For only $20, you can enjoy 30 sachets of slimming tea that can provide you with faster metabolism.
It may be cheaper than most of our picks, but it does the job quite well, although it might take longer than the others. It's proven to be effective in curbing both sugar cravings and carbohydrate consumption — which is why we call it one of the best slimming teas in Singapore.
Above all, it contains only natural and non-toxic ingredients such as green tea, honey, lemon grass, and lotus leaf, among others. You can rest assured that you will be consuming a slimming tea that won't do damage to your health in the long run.
Highlights
Affordable price
Natural ingredients
Curbs sugar cravings
5. 21st Century Herbal Slimming Tea
Best for Cold and Warm Drink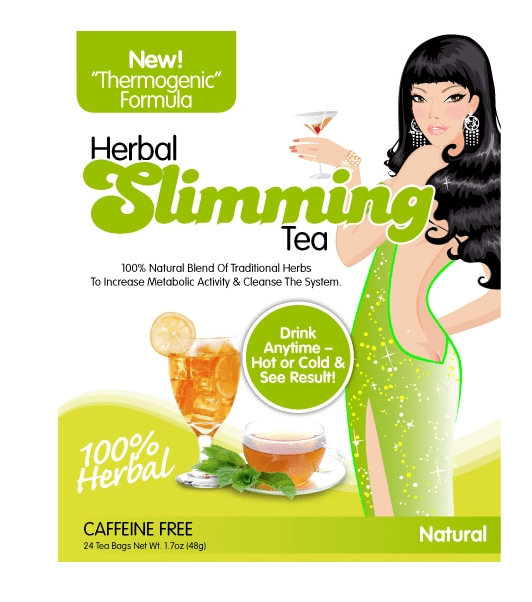 Price: $14.00
21st Century Herbal Slimming Tea contains a blend of traditional herbs, all of which are proven to increase metabolism and cleanse the system. It's also caffeine-free.
More than that, 21st Century Herbal Slimming Tea can be enjoyed either as a warm or cold beverage — which is why we call it the best slimming tea in Singapore when summer comes around. It can get awfully hard on a body to gulp down warm drinks in the heat!
It also provides a rich taste and a perfectly-balanced sweetness that tea addicts will definitely love. In other words, it's one of the best slimming teas in Singapore if you want something easy-drinking and refreshing.
Highlights
20-year formula
Caffeine-free
Natural ingredients
6. Oh! My Chocolate Weight Loss Supplement
Best for Hassle Free Slimming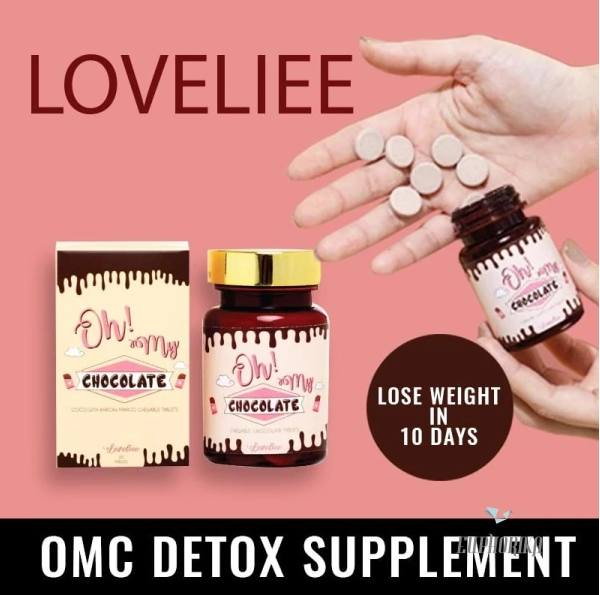 Price: $34
Are you looking for a supplement that can help you burn your unwanted fat? Then look no further, as Euphorika has you covered with their Oh! My Chocolate Weight Loss Supplement! It's made from African Mango, Cocoa Powder, Green Tea Powder, Lemon Powder and Hawthorne Berry Powder, all of which are proven to have detoxifying properties and contribute to weight loss.
It's considered one of the best detox supplements as you won't have to experience any pain, endless visits to the toilet, or watch your diet and workout. It's safe for men and women aged 12 years old and above, as well as breastfeeding mummies.
If you'd like to know more about Euphorika's Oh! My Chocolate Weight Loss Supplement and other products, make sure to check it out on their website. Avail their products today– they promise to bring it to you in perfect condition, at your own convenience!
Highlights
Natural ingredients
No purging pains and countless visits to the toilet
Safe for men and women aged 12 years old and above
Safe for nursing mummies
7. Organic Detox Slimming Tea
Best for All Natural Organic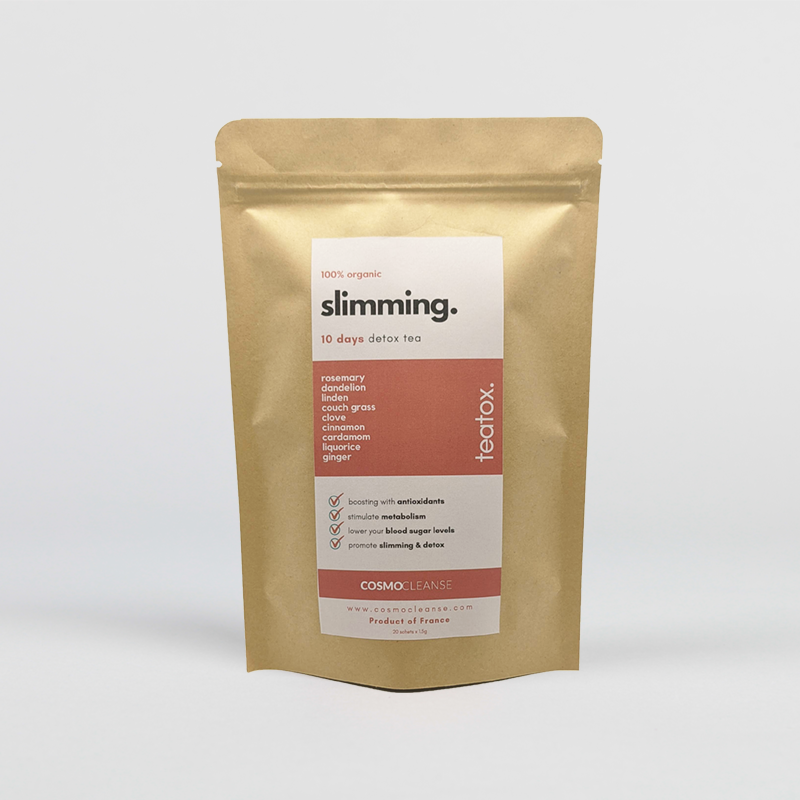 Price: S$29.90
Slim down and detox with Teatox, a product that uses all organic ingredients. This 100% Ecocert certified organic slimming product is guaranteed to be free of colourings, artificial flavours, and flavour enhancers.
It can be purchased for 10, 20, or 30 days cleansing. If you're an interested beginner, make sure to purchase their 10 day cleansing set from their online website now.
Highlights
Slimming superfood
Certfified organic ingredients
Free of colourings, artificial flavours, and flavour enhancers
Wide selection of flavours
And that's it for our list of the best slimming teas in Singapore. We hope that you were able to pick at least one that suits your needs and preferences.
And if you've tried other slimming teas before, share their names with us and what makes them a great slimming tea. If they're great, we'll definitely add them to our list.
If you want a faster way to lose your unwanted fats, by the way, we highly recommend checking out our list of the best coolsculpting in Singapore. With help from those clinics, you can get even faster results from your weight loss efforts!