By Ryan Lim
Do you have belly fat and love handles that you've been wanting to get rid of for a long time now? If so, look no further than the top clinics that offer the best coolsculpting in Singapore to give you a flat and sexy stomach.
If you don't know which beauty centres are doing the best fat freeze in Singapore, we'll help you out with that. Today, we're doing a rundown of the top options!
We picked these clinics for the best coolsculpting in Singapore based on their customer reviews, package options, staff training levels, and facilities (equipment included). As such, you can be certain that you'll say goodbye to an unflattering belly with these dependable clinics!
(Note: This list is in no particular order.)
1. The Clifford Clinic
BEST FOR 
Fat Freezing Treatments
SERVICES
Fat Reduction, Hair Removal, Face Lifting, Neck and Eye Rejuvenation, Acne Treatment
WEBSITE
https://www.singaporeaestheticpractice.com/fat-freezing
ADDRESS
24, #01-04 Raffles Place, Singapore 048621
CONTACT DETAILS
3129 2550
OPERATING HOURS
Monday – Saturday: 8 AM-6 PM
Closed on Sunday
When it comes to aesthetic service providers, Singapore Aesthetic Clinic is one of the best. They have various services that aimed to beautify specific parts of the body, from head to toe. Fat freezing is part of the treatments that they offer with regards to coolsculpting.
To help you achieve the results that you want, Dr. Gerard Ee, the head dermatologist, will discuss the procedures that you'll need to undergo. Besides being transparent with the fat freezing process, they also follow up with their clients to see how they are doing.
Under Dr. Ee's skilled hands, your fat freezing treatment will be the most effective they can be. If you're in need of fat freezing services, then Singapore Aesthetic Clinic is the only clinic you should consider.
SERVICE HIGHLIGHTS
Expert dermatologist
Painless, Long-lasting Results
2.  Halley Medical Aesthetics

| | |
| --- | --- |
| BEST FOR  | Fat Reduction and Weight Loss |
| SERVICES | Coolsculpting, Face Contouring, Ultherapy, Laser Rejuvenation, Neck Rejuvenation, Eye Rejuvenation, and Acne Treatment |
| WEBSITE | https://www.halley.com.sg/ |
| ADDRESS | 277 Orchard Road, #03-15 Orchard Gateway, Singapore 238858 |
| CONTACT DETAILS | 6737 8233 |
| OPERATING HOURS | Monday – Friday, 10:00 AM – 9:00 PM |
As one of the top aesthetic clinics on the island, Halley Medical Aesthetics offers the best fat freeze in Singapore. If you have love handles that don't seem to go away even after an intense diet, then its team of experienced doctors know exactly how to deal with them.
What's more, it's headed by Dr. Terence Tan, one of the most renowned aesthetic doctors in Singapore, so rest assured that you will be in good hands.
Halley Medical Aesthetic also specialises in non-invasive treatments, so if you're still afraid to go under the knife, then consider checking out its services. That's why we personally consider them one of the clinics for the best coolsculpting in Singapore.
Highlights
Competitive rates
Experienced doctors
Advanced medical equipment
Customer Reviews
Here are some reviews received by Halley Medical Aesthetics:
"I've been around various aesthetic clinics in Singapore China Korea and Taiwan, mostly for fillers and anti aging treatments.  Love Halley for its awesome and transparent pricing, good service and of course Dr Terence Tan who never fails to help me achieve my desired look in the most cost efficient way.  He has a fine sense of proportion, aesthetics and treatments are always pain-free due to his skill."
"I have been relying on Halley for my beauty treatments for several years now. Mandy is a fantastic therapist who knows my skin well and makes every facial a luxurious experience. And Dr Tan is knowledgeable and provides excellent suggestions for my aesthetic treatments"
3.  ASTIQUE Medical Clinic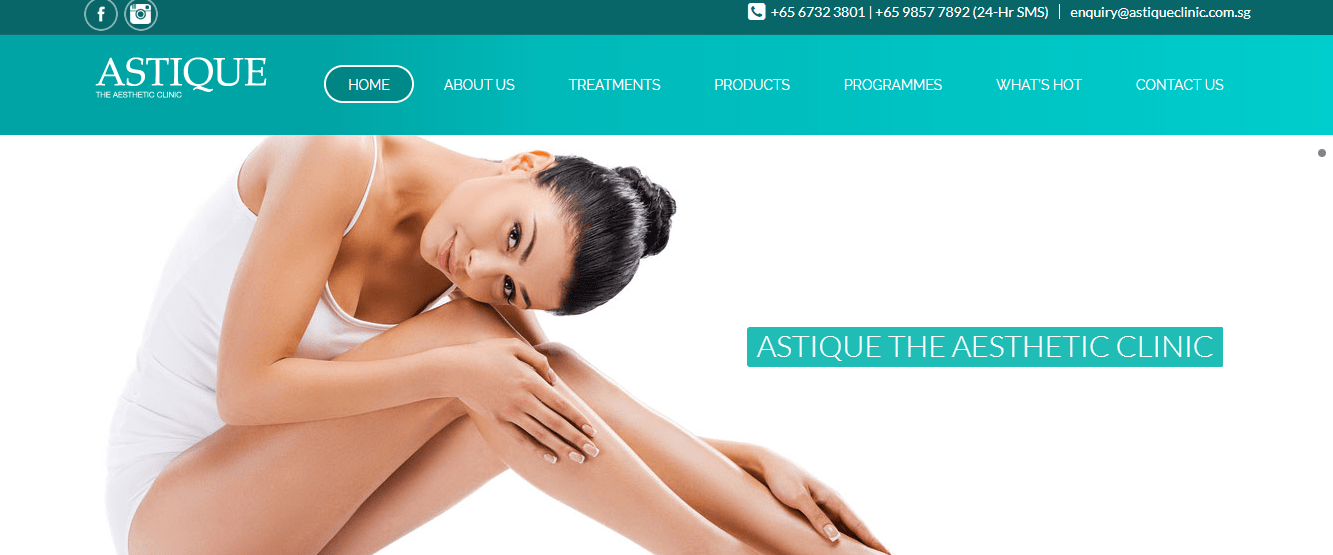 BEST FOR 
Face and Body Treatment
SERVICES
Cool Sculpting, Anti Aging, Pigmentation, Acne Scar Removal, Wrinkle Removal, Nose Filler, Laser Tattoo Removal, and Hair Loss Treatment
WEBSITE
https://www.astiqueclinic.com.sg/
ADDRESS
350, #08-00 Orchard Rd, Shaw House, Singapore 238868
CONTACT DETAILS
+65 6732 3801

+65 9857 7892

OPERATING HOURS
Monday – Friday, 10:00 AM – 8:00 PM
ASTIQUE Medical Clinics provides a full-range of face and body treatments, including coolsculpting, stretch marks removal, anti-aging treatments, skinboosters and healers, and a whole lot more.
Its coolsculpting treatment doesn't need needles and surgery, so there's also no recovery period after the procedure. Some of the target areas of its coolsculpting treatments are abdomen, thighs, arms, hips & waists, and bra-fat.
One of the reasons it's on our list of the top options for the best fat freeze in Singapore is its provision of FDA-approved treatments. Customers get the relief of knowing that they're in safe hands.
Highlights
FDA-approved treatments
Non-invasive treatments
Patient confidentiality
4. Edwin Lim Medical Aesthetic Clinic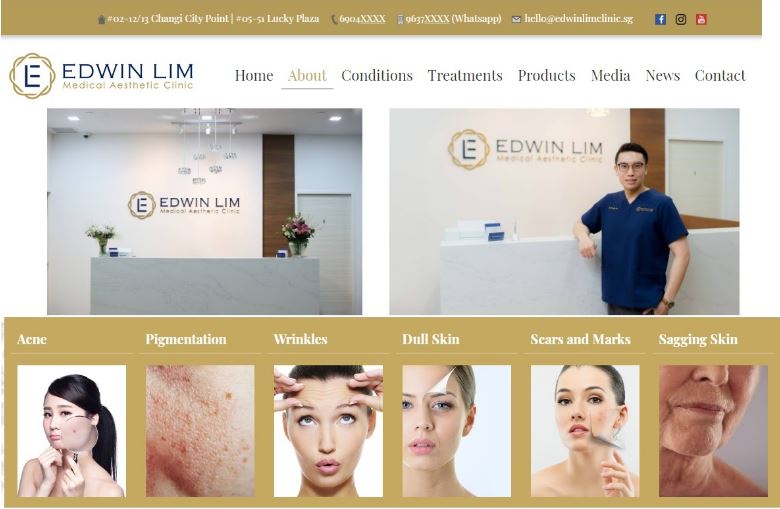 BEST FOR

Wide range of aesthetic services

SERVICES

Injectables, Laser, Medi-Facials and Fat Freeze, HIFU treatment

WEBSITE

https://edwinlimclinic.sg/

ADDRESS

#02-12/13 Changi City Point | #05-51 Lucky Plaza

#05-51, Lucky Plaza, 304 Orchard Road Singapore 238863

CONTACT DETAILS
[email protected]
OPERATING HOURS
Monday – Friday:

11:00 to 8:00 pm

Saturday and Sunday: 11:00 am to 6:00 pm
Edwin Lim Medical Aesthetic offers an extensive and comprehensive aesthetic service for their clients. They are equipped with the modern and latest technology which they use for their procedures. Their aim is to lessen and minimize the pain or discomfort felt by their patients. 
One of the services they offer is coolsculpting that eliminates excess belly fat in the most painless way possible!
They have two branches located at Changi City Point and at Lucky Plaza. These two can be easily located and have ample parking areas for their clients. Thus, you are always welcome to visit their clinic at any time. 
Highlights
Comprehensive medical aesthetic service

Minimal discomfort and pain
Customer Reviews
At Edwin Lim Medical Aesthetics, you will get the service that you deserve. Check out what their customer has to say regarding their service: 
Dr Edwin Lim came highly recommended through a good friend. I am not disappointed at all. Initially, concerned about finding the way to clinic but it turned out to be a breeze. There is an underground link from the EXPO station all the way to Changi City Point Mall; that keep me sheltered from the weather. He is thorough in his explanation, professional in the clinical care, exercise dexterity in surgical skills, has gentle touch and has a friendly persona. There is no hard sales. The Clinic staff are great too! The Clinic's emphasis on clients' needs taking centre stage is commendable. Just done my neurotoxin and fillers; really happy with the outcomes. Always gratifying to invest in my skincare as I am wearing it everyday. – Madeline Chan
A month ago, I messaged the clinic asking it about mole removal late at 11pm. To my surprise, the reply came within a minute. After the review today, I am more than happy with the outcome of the procedure. What had been a dark raised mole is now a reddish scar. Moreover, it is most likely going to return to skin colour in two to three weeks. There are no complaints whatsoever with my smooth and minimal-pain experience with the clinic. Dr Edwin and his female manager are there to help you and allow you to make the most informed decision as possible. I highly recommend dropping them an inquiry especially if you're unsure. – Brad 
5.  Prive Clinic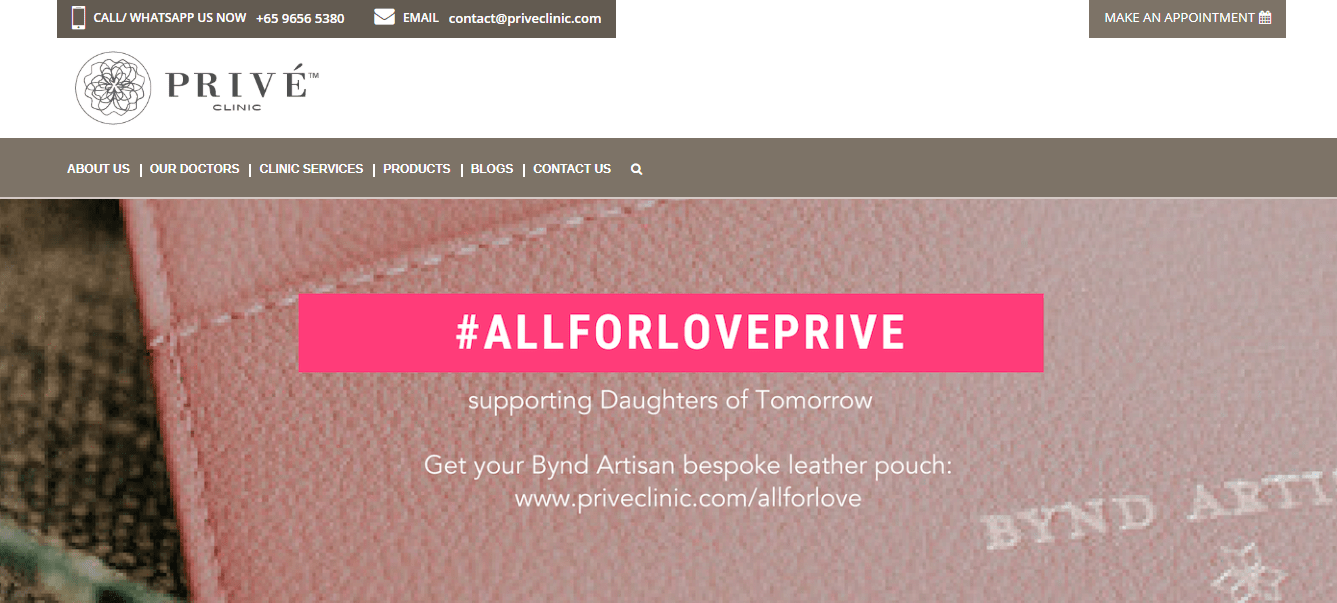 | | |
| --- | --- |
| BEST FOR  | Affordable Rates |
| SERVICES | Cool Sculpting, Facial Contouring, Skin Tightening, Acne & Scar Treatments, Hydration Treatments, and Eye Treatment |
| WEBSITE | https://www.priveclinic.com/ |
| ADDRESS | 390 Orchard Rd, #03 – 03, Singapore 238871 |
| CONTACT DETAILS | +65 9656 5380 |
| OPERATING HOURS | Monday – Friday, 10:00 AM – 6:00 PM |
Prive Clinic is among the few aesthetic clinics that specialise in body treatments. It has become the go-to clinic for treatments such as coolsculpting, liposonix, vanquish, thermage CPT, and Exilis Elite.
What makes Prive Clinic the leading option for the best coolsculpting in Singapore are its experienced doctors who have been doing it for a long time now. They've genuinely specialised in the procedure.
Everyone behind Prive Clinic believes that everyone deserves to feel good about himself or herself without shelling out a lot of money. So, they've made sure to offer their treatments at a competitive and affordable price.
Highlights
Affordable treatments
Advanced technology
Quality customer service
6.  IYAC Aesthetic Clinic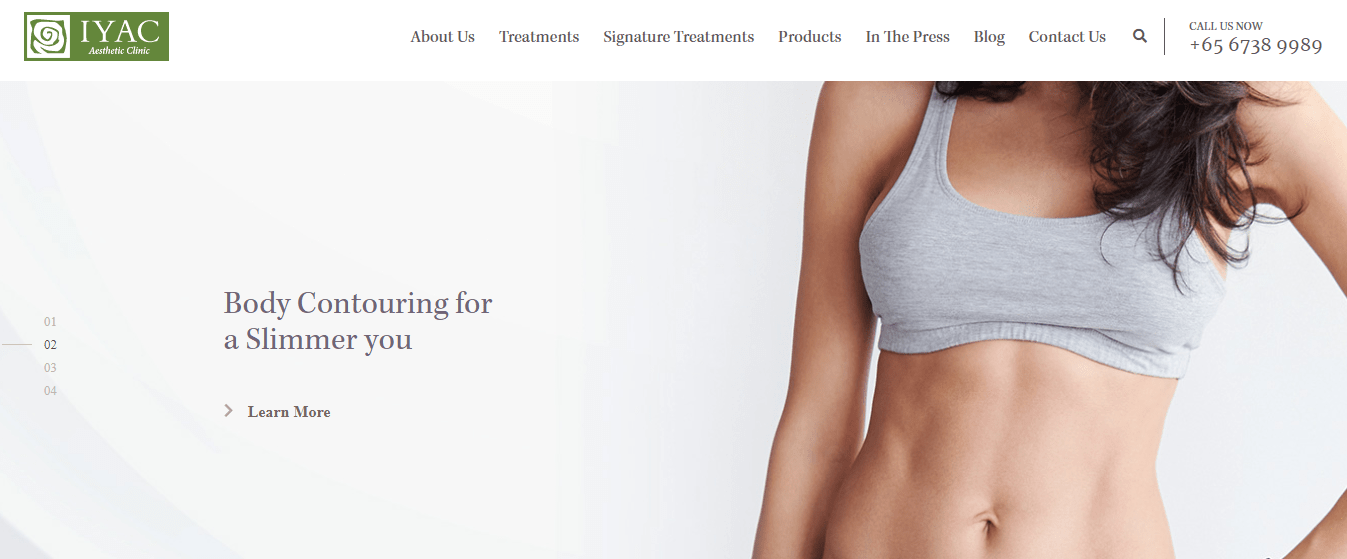 | | |
| --- | --- |
| BEST FOR  | Body Treatments |
| SERVICES | Cool Sculpting, Collagen Rebuilding, Liquid Lift, Laser Circuit, Non-Surgical Facelift, and Slimming Circuit |
| WEBSITE | https://www.iyac.com.sg/en/ |
| ADDRESS | One Orchard Blvd, #06-03/04 Camden Medical Centre, Singapore 248649 |
| CONTACT DETAILS | +65 6738 9989 |
| OPERATING HOURS | Monday – Friday, 8:30 AM – 5:00 PM |
IYAC Aesthetic Clinic's coolsculpting treatment targets not only the abdomen and arm: it can also work its magic on double chins. What's more, it can also remove bra fat and and even the sagging fat above the knees.
Despite being known for its body treatments, IYAC Aesthetic Clinic also offers quality facial treatments, spa services, and even beauty products.
In terms of environment, IYAC Aesthetic Clinic also doesn't fall short. It provides patients with a cosy, comfortable, and friendly environment during every visit.
Highlights
Comfortable environment
Zero downtime after procedure
Free from harsh chemicals and parabens
Customer Reviews
With an average rating of 4.8 on Google, IYAC Aesthetic is one of the best-reviewed aesthetic clinics in Singapore. Take a look at these reviews:
"Excellent service! Dr Chung always greeted me with a smile whenever I see her. She is very friendly and helpful whenever I have doubts to clarify. She remembers details of what I had shared and would recommend to what to apply to the slightest detail."
"Been seeing Dr Yeoh since 2009. Love her professionalism and the advice she gave on how to treat and take care of my problematic skin. Her team of staff is always so helpful and friendly. Truly enjoy my monthly visit!"
"Iyac has the best laser treatment that I have ever gotten. I had a stubborn mark on my face which was bothering me for years. And after less than half a year having it treated by Iyac, the mark now has gone down to almost zero. Thank you Doc Yeoh!"
7. David Loh Surgery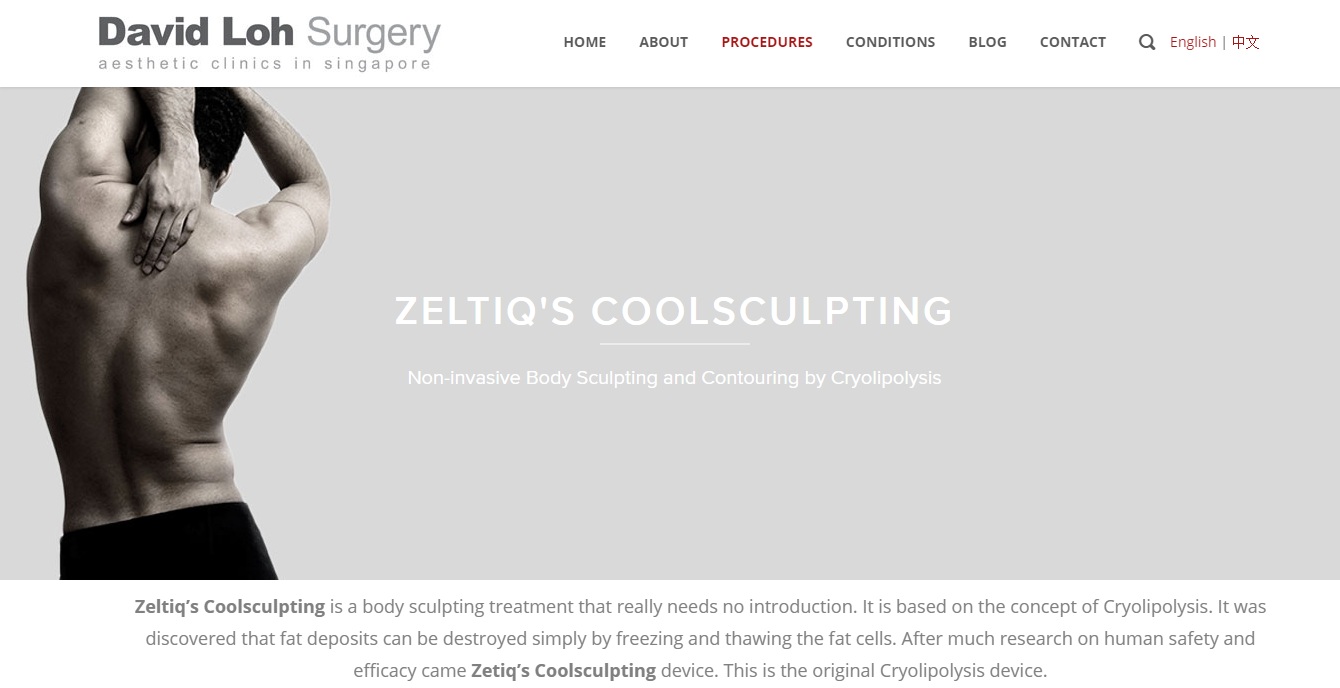 If you are a busy person who has a very hectic schedule but still wants to enhance your self-appearance, David Loh Surgery could be one of your top choices in terms of aesthetic clinics. 
They are known for no downtime treatment procedure, their clients often can go back to their activities or work right after the procedure.

Their nurses are registered nurses with the Singapore Nursing Board who assists the doctors in surgical procedures. Aside from being extremely qualified nurses, they are also praised for their  friendly, attentive and personalised care.

Highlights
Registered Nurses

No downtime

Face, body and hair treatments
8. Chelsea Clinic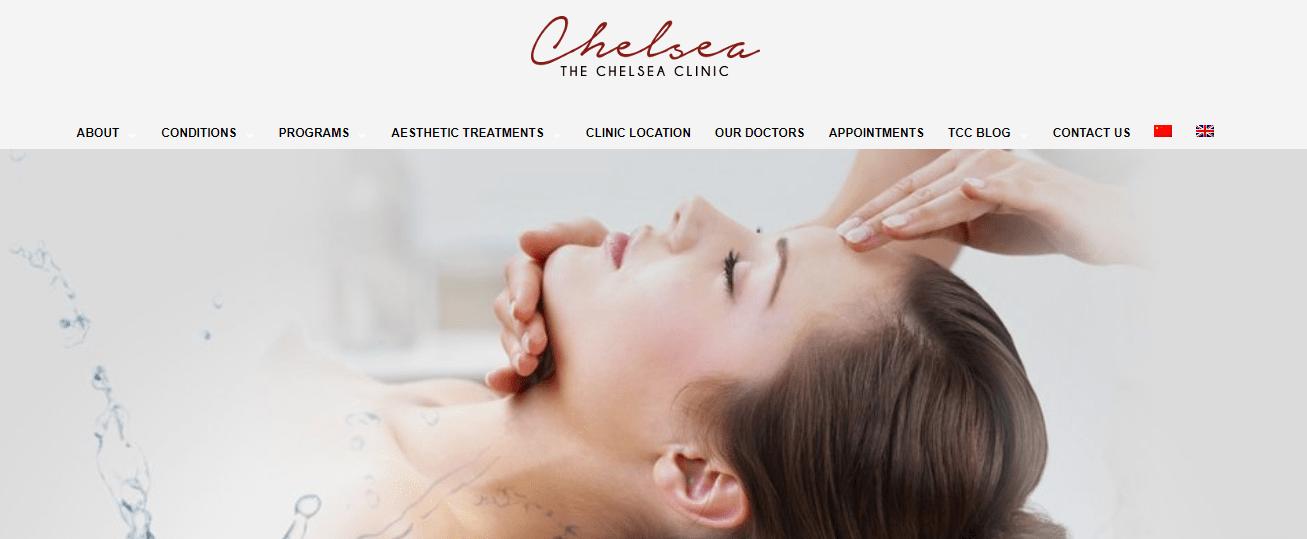 BEST FOR 
Accessible Locations
SERVICES
Cool Sculpting, Ultherapy, Face Lift, BB Laser, Hair Removal. Threadlift, Nose Threadlift, and Acne Scars Treatment
WEBSITE
https://www.chelseaclinic.com.sg/
ADDRESS
501 Orchard Rd, 05 08A, Singapore 238880

35 Rochester Drive #03-21 Rochester Mall Singapore 138639

Blk 505 #01-03 Canberra Link Singapore 750505

CONTACT DETAILS
6735 8833

6570 3913

6257 1198

OPERATING HOURS
Monday – Friday, 9:30 AM – 6:30 PM
Established 20 years ago, Chelsea Clinic has become one of the leading aesthetic clinics that offer the best coolsculpting in Singapore. This is due to its quality yet affordable beauty treatments.
It also has a total of 3 branches all over the island, so gaining access to its services shouldn't be that hard.
Some of the services it offers are nose threadlift, hair removal, liposonix, thermage CPT, carbon laser peel, and vein removal, among others. Its coolsculpting treatment is perfect for people who don't want to spend a lot of time dieting and exercising.
As one of the top clinics with the best fat freeze in Singapore, it ensures that customers won't have a hard time after the treatment. It's a non-invasive treatment so there is no downtime after the procedure.
Highlights
20 years of experience
Competent doctors
No downtime
9. Dr. Kevin Chua Medical & Aesthetics

BEST FOR 
Medical Aesthetics
SERVICES
Laser Tattoo Removal
Fat Freezing and Body Contouring
Skin Hydration
Non-Surgical Facelift
Yellow Fever Vaccination
Dermal Fillers and Facial Contouring
Skin Rejuvenation and Scar Revision
Body Toning
Skin Tightening and Rejuvenation
Anti-Aging and Skin Hydration
WEBSITE
https://kevinchua.com.sg/treatments/coolsculpting-fat-freezing/
ADDRESS
360 Orchard Road, International Building. #03-05. Singapore 238869
CONTACT DETAILS
 +65 6694 6700 | [email protected]
OPERATING HOURS
Monday – Friday 10:00 AM – 9:00 PM
Saturday 9:00 AM – 3:00 PM
Due to the keen dedication to their patients that extends beyond treatment, Kevin and his team were awarded the SME Prestige Award in 2015. Their vision is to create an environment where their clients can receive aesthetic treatments to pamper themselves.
Dr. Kevin Chua Medical & Aesthetics always sees to it that every client is offered the best quality medical care, which is what keeps clients coming back for more. The relaxing environment coupled with the friendly and professional staff serves as a bonus that makes every client's session comfortable.
As a client, you will surely love the services Dr. Kevin Chua Medical & Aesthetics offers. They will see to it that you are always treated with the utmost priority.
Highlights
Quality Medical Care
Comfortable and Relaxing Environment
Friendly and Professional Staff
Customer Reviews
Here is a review left by a very satisfied client:
"By far, most respected and kind doctor I've encountered. Professional and knowledgeable. Certainly a wonderful experience and highly recommended! Thank you so much for the pleasant and great hospitality from you and your staffs. Kudos!"  – Charles Lau Jun Wei 
10. Dr Cindy's Medical Aesthetics
BEST FOR

Wide range of aesthetic treatments

SERVICES

Acne

Scars/Uneven texture

Pigmentation/Dull skin

Fine lines/Wrinkles

Saggy skin/Volume loss

Tired eyes

Flat, round nose

Double chin/Saggy neck

Square jawline

Stubborn fats

Moles/Skin tags/Milia/Warts

Tattoo

Laser Tattoo removal

Unwanted hair

Loose vagina/Leaky bladder

WEBSITE
https://drcindy.com.sg/services/coolsculpting-zeltiq/
ADDRESS

360 Orchard Road #05-06, International Building Singapore 238869

10 Tampines Central 1 #05-12 Tampines One Singapore 529536

1 Jurong West Central 2 #03-05 Jurong Point (Jurong Point 1) Singapore 648886

CONTACT DETAILS

67334433/67864433/65334433

OPERATING HOURS

Orchard Outlet

Mon, Tue, Thu:10am to 7pm

Wed, Fri:10am to 8pm

Saturdays:10am to 3pm

Closed on Sundays and Public Holidays

Jurong Point Outlet

Weekdays:11am to 9pm

Saturdays:10am to 8pm

Sundays:10am to 7pm

Public Holidays:10am to 6pm

Tampines Outlet

Weekdays:11am to 9pm

Saturdays:10am to 8pm

Sundays:10am to 7pm

Public Holidays:10am to 6pm

Sundays and Public Holidays by Appointment Only
If you're looking for high quality coolsculpting treatment providers, why not try Dr. Cindy's Medical Aesthetics? They cater to both men and women by providing a wide range of aesthetic services, one of which includes coolsculpting.
They uphold high standards for their coolsculpting services, using only the latest equipment and evidence-based procedures in their treatments. In addition, their therapists are extensively trained before being allowed to administer treatment.
You can count on Dr. Cindy's Medical Aesthetics for any of your aesthetic needs. Under their capable hands, you won't have anything to worry about.
Highlights
Extensive range of treatments and catered concerns

Reliable and well-experienced doctors

100% customer satisfaction guaranteed
And with that, our list of the top clinics for the best coolsculpting in Singapore ends! We hope you were able to pick one that you think can efficiently remove your belly and love handles.
If you know other clinics that offer the best coolsculpting in Singapore, don't hesitate to share their names with us! We'll review them to see if they're worthy of being added to this list.
For more options, you may want to check out our list of the best aesthetic clinics in Singapore. Any of these options can definitely end all your problems from head to toe.