The 5 Best HR Management Systems in Singapore
Looking for an HR system? Well, here are our recommendations for the best HR management systems in Singapore! In this article, we'll tell you where to get them and why they stand out from the rest.
We understand that budget can be a major concern for some businesses, though, so before we get to the list, let's talk about costs first. Feel free to skip ahead if you're more interested in our reviews of the software, though!
How much do HR management systems cost in Singapore?
Generally, using HR management systems requires you to shell out a monthly fee per employee. In Singapore, this normally ranges from $1 to $15 per employee.
Depending on your service provider, you might have to spend on one-time setup fees, training sessions, data migration, and support services as well. There are no standard costs for these services, so we recommend contacting your chosen provider for more information.
On that note, we've gathered some of our entries' monthly costs in the table below. 
For companies with no published rates, you may contact them directly for an exact quote. We have their contact details and operating hours listed below, so read on.
| COMPANY | PRICE ESTIMATE |
| --- | --- |
| QuickHR | From $2 Per Employee/Month (Essentials Package) |
| | From $4 Per Employee/Month (Enhanced Package) |
| | Contact QuickHR for Custom Quote (Enterprise Package) |
| Info-Tech | Contact for More Information |
| Payboy | Contact for More Information |
| Talenox | Free (Standard Plan) |
| | $40 (Suite Plan - Good for 5 Employees/Month) + $8 Per Additional Employee/Month  |
| Appzgate | Contact for More Information |
The Best HR Management Systems in Singapore
Curious about how we came up with our list? Here's a quick rundown of our selection criteria:
Now that we have that covered, let's discuss our picks of the top HR management systems in Singapore!
1. QuickHR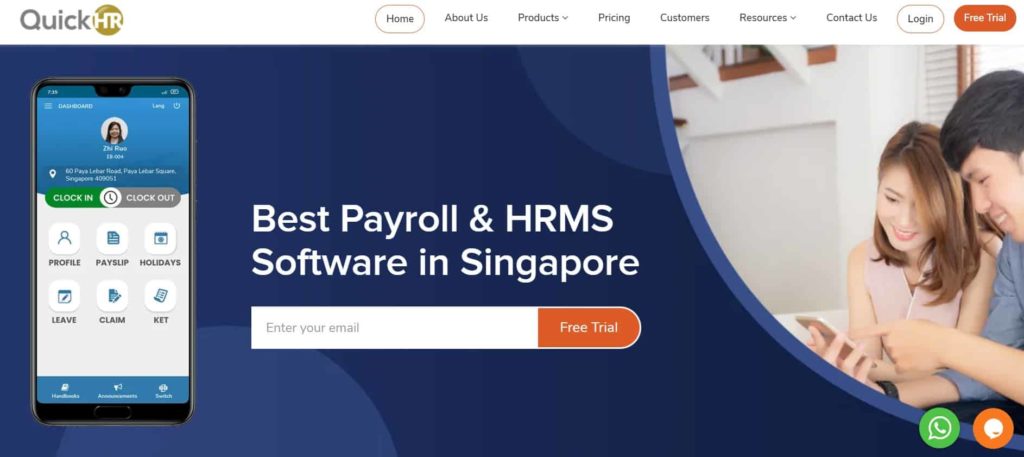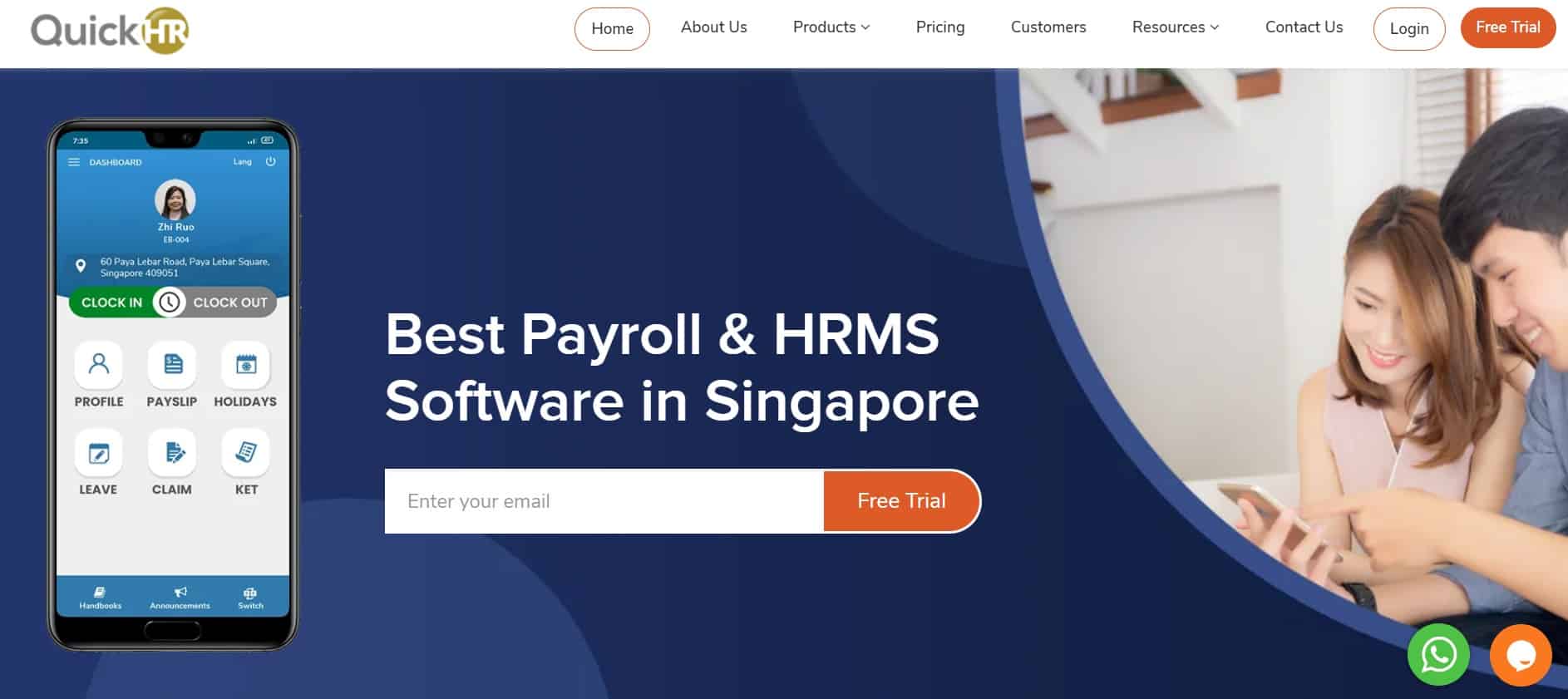 Title
Info
PRODUCTS
Payroll Management, Leave Management, Claims Management, Employee Database, Timesheets & Attendance, Scheduling & Shifts, Mobile & Tablet Apps, Biometrics, Performance Appraisals, Applicant Tracking System, Learning Management System, Reports & Analytics
WEBSITE
https://quickhr.co/
ADDRESS
Paya Lebar Square, #07-38, Office Lobby 2, 60 Paya Lebar Road Singapore 409051
CONTACT DETAILS
+65 6908 8158 |

[email protected]

OPERATING HOURS
Mon to Fri: 9:00 am - 6:00 pm
QuickHR is a fantastic choice if you're looking for a comprehensive HR management system. We can say that this almost has it all—payroll management, timesheet & scheduling, applicant tracking, and more.
What we really like about this system is how easy it is to use from the get-go. If you're using popular accounting software such as Xero or Quickbooks, the built-in seamless integration makes it easy to send data from QuickHR to your choice of accounting software. This will be great in helping you to save time in data transfer, and also reduce errors that can arise from inputting information manually.
Another thing we like about their QuickHR is their ability to cater to mobile platforms. You have the option of availing of their mobile and tablet apps so you have easy access to the software's features on the go – including application and approval of leave and claims.
This option also allows your employees to clock in and clock out regardless of their location—perfect for companies with remote work arrangements or shift workers at different outlets.
There's really not much to dislike here—they provide affordable prices, free trials, and dedicated local support. Perhaps the only drawback here is that the software is only operational in English and Mandarin at the moment.
On the other hand, they do provide itemised payslips in Malay and Tamil on top of English and Mandarin.

Recently, QuickHR took home awards at both HR Vendors of the Year 2021 and Reader's Choice Awards 2021, demonstrating the quality of their software.
In addition, QuickHR is the first and currently only Singapore-based HR software to be awarded the upgraded version of our Multi-Tier Cloud Security Standard (MTCS) certification from SS 584:2015 to SS 584:2020.
Definitely worthy of being number 1 on our list of the 5 Best HR Management Systems in Singapore. 
Full-suite HRMS Software ideal for both SMEs and Enterprises
Award-winner for HR Vendors of the Year 2021 GOLD for Best Human Resource Management System
Dedicated local support team – available via phone, email or live chat
Free 14-day Trial
Integration with popular accounting software such as Xero and Quickbooks
Full features only available in English and Mandarin
Closed on weekends
Customer Reviews
Easy to operate
"The customer service in Singapore office is really responsive and helpful. Once you get used to it, it is easy to operate. I recommend QuickHR if you are looking for a comprehensive HR Suite. Thanks Team QuickHR keep up the great work." —Alex Davis, Google Reviews
Features available are excellent
"This is the best business mobile app that i have used so far.. This app is easy to use and the UI and features available are excellent. Amazing job QuickHR." —Aku Kasmir, Google Reviews
Amazing support team
"Amazing job Support team, answered my call and solved in 5 mins. Always great to have great customer service especially during Payroll Period which is really stressful." —Robak Delisa, Google Review
2. Payboy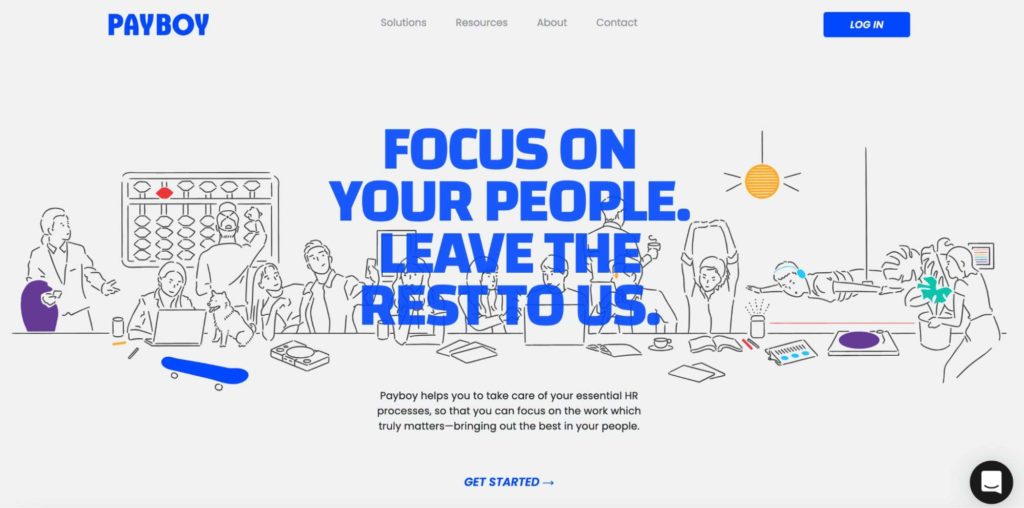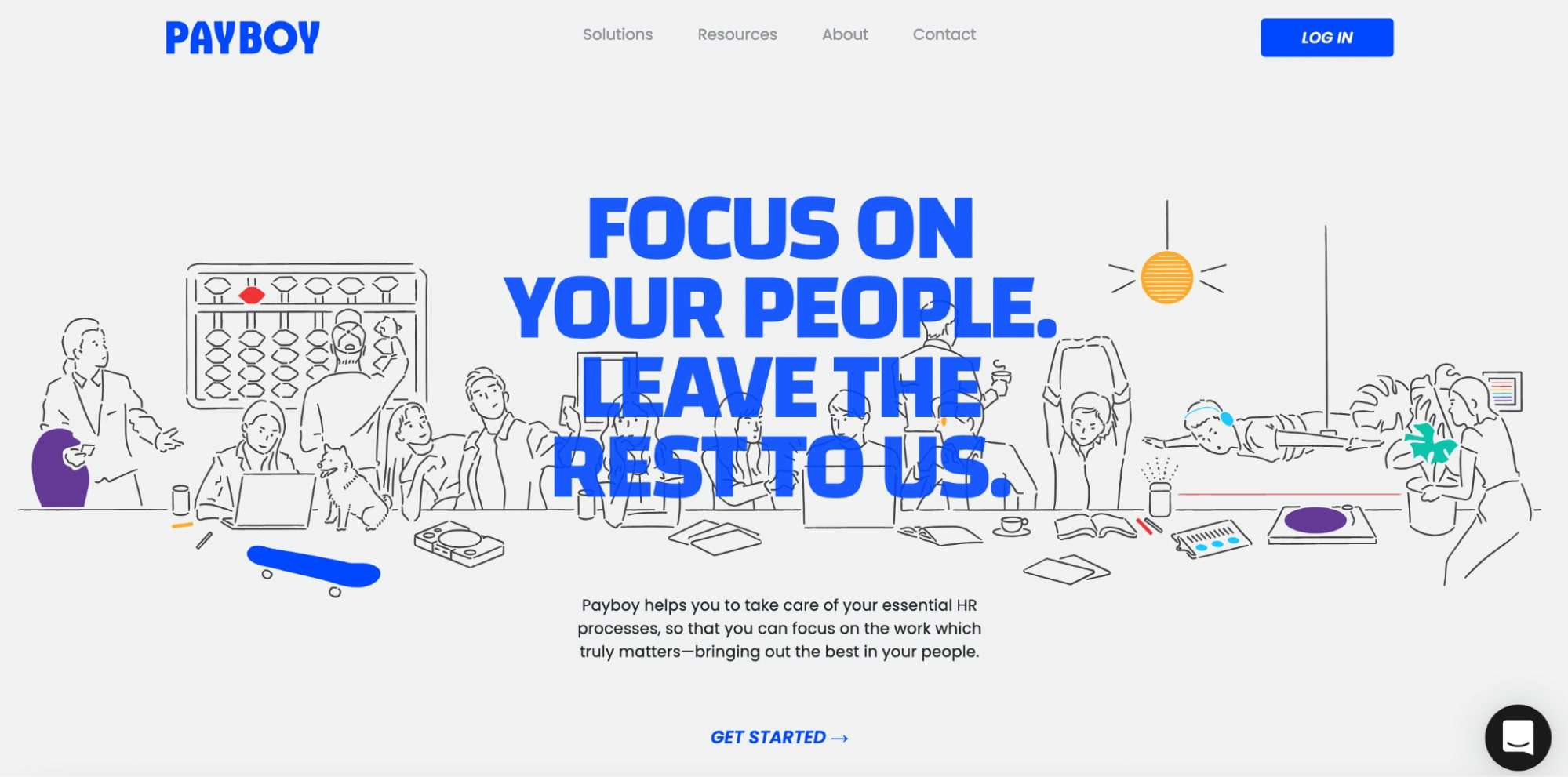 Title
Info
PRODUCTS
Payroll Processing, Leave Management, Claims Management, Applicant Tracking, Time Attendance, Shift Scheduling, Appraisal System, Inventory Management, Project Costing, Training Management, ART Tracking (new)
WEBSITE
https://www.payboy.biz/
ADDRESS
71 Ayer Rajah Crescent #04-10, Singapore 139951
CONTACT DETAILS
+65 8338 0194 |

[email protected]

OPERATING HOURS
Mon to Fri: 9:00 am – 6:00 pm
Payboy started as a small startup, but why does that matter? Well, it simply means that they understand the little intricacies and problems that other startups face, making them a great choice for SMEs.
They earned a spot on our list for one main reason: flexibility. Their HR management systems can cover any type of work arrangement for full-timers, part-timers, freelancers, and contract staff.
Whether you need an extra hand with payroll management or time attendance, you can access all those features via web or mobile platforms. Speaking of those two features, we love how seamless information syncs between them.
Their fully-automated platforms calculate the number of hours worked including overtime in real time, meaning that they're synced directly to payroll. This would save you plenty of time from doing the math manually!
We also found that their platforms go hand in hand with other productivity software such as Xero, Financio, and StaffAny.
Fortunately, they offer free trials for companies with no obligation moving forward. However, you'll have to contact them to get an accurate quote for the services you require.
Wide range of features
Ideal for SMEs
Available in mobile platforms 
Allows easy integration of software
Free trial available 
Rates unavailable online
No information on languages covered
Customer Reviews
"It has helped in streamlining the payroll process and gives Managers the autonomy to excel in their admin role even further instead of focusing on menial tasks. Now they are able to keep track of staff's punctuality and enforce certain policies as staff knows Managers are able to see data on them." —Jennifer (Manager), The Black Hole Group
"Our team members also find it very convenient to use the Payboy mobile app as leave applications and claims can be done anytime and anywhere. Staff members can have a choice to clock in using the mobile app or through the device located at the staff entrance." —Lily Chan, Furama Hotels International
3. Info-Tech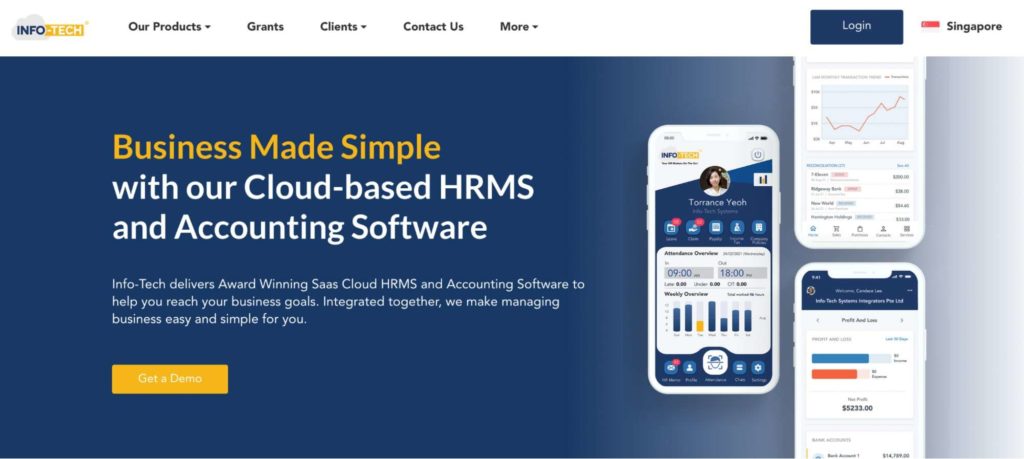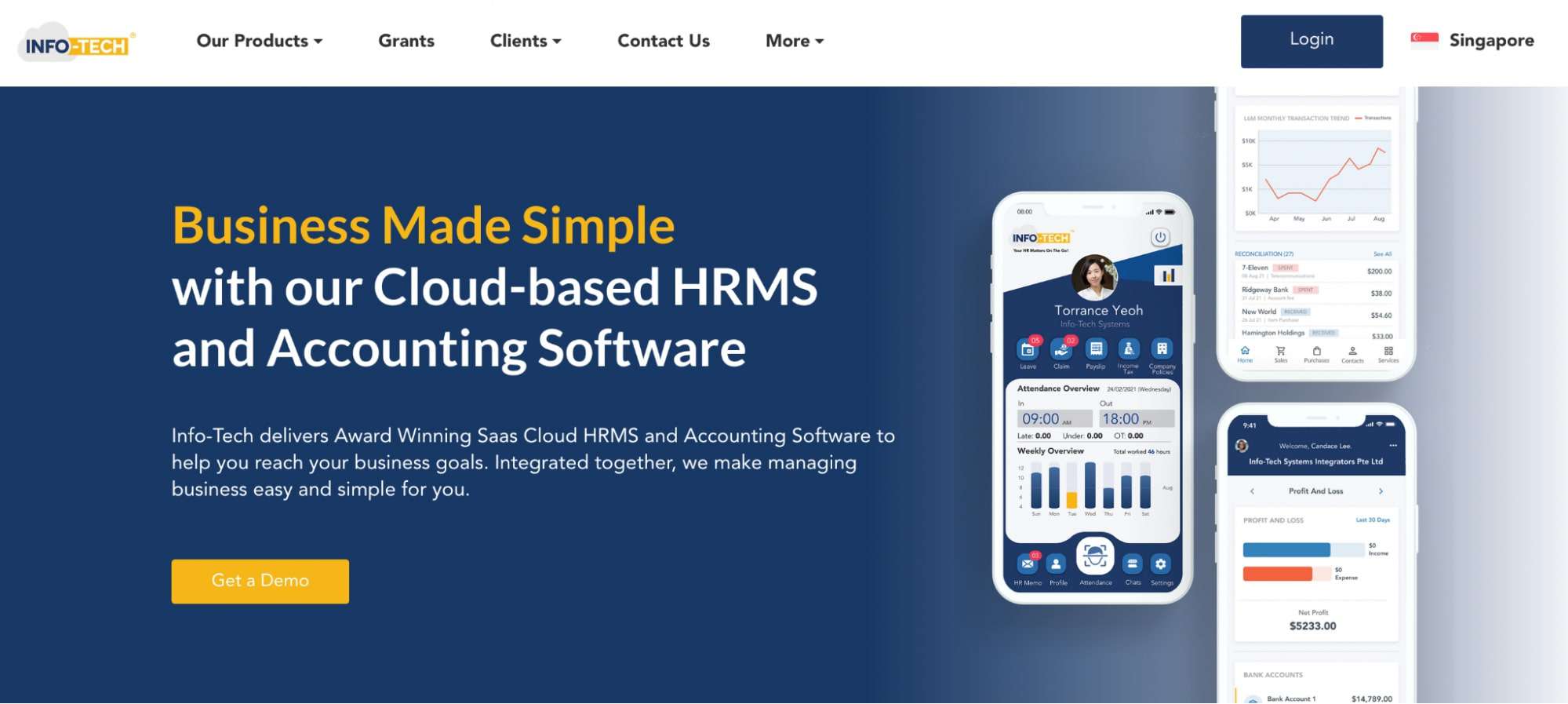 Title
Info
PRODUCTS
HRMS All-in-one Software, Mobile Attendance App, Time Attendance Software, Payroll Software, Leave Software, Claim Software, Appraisal Software Project, Costing Software, Accounting Software, E-invoicing (InvoiceNow), Biometric Systems Fingerprint/ Face Recognition, Door Access, Payroll Outsourcing, Payroll Outsourcing
WEBSITE
https://www.info-tech.com.sg/
ADDRESS
30 Kallang Place, #07-14, Singapore 339159
CONTACT DETAILS
+65 6297 3398 |

[email protected]

OPERATING HOURS
Mon to Fri: 9:00 am – 6:00 pm
We first heard about Info-Tech due to their impressive track record in providing food and beverage (F&B) companies with HR management solutions.
Apart from F&B, they also cater to a wide range of industries, ranging from healthcare to retail. So, from this, we can tell that their systems are flexible enough to work with businesses of all sizes and industries.
As far as their HR systems are concerned, they offer several software that you can count on to manage HR matters and accounting work.
They're all cloud-based, by the way. This means that all your information will be stored on the cloud, allowing you to access the software's features whenever and wherever you need it.
That said, it also means that their systems can be used on mobile devices. On that note, we also like how easy it is for employees to document their attendance on the go.
Their mobile attendance app features facial recognition, GPS location capturing, offline clocking, and even fake GPS detection. We find all these features convenient for employees and employers alike, which will maximise productivity in the long run.
It's a shame that they don't offer free trials though. We also wish that their rates were readily available online to give employers an easy reference.
Wide range of features
Available in mobile platforms 
Easy to use interface
Back-ups available
Efficient mobile attendance app
No free trials 
Rates unavailable online
Only available in English and Mandarin
Customer Reviews
Very convenient in terms of all HR-related functions
"Our company had been using Info-Tech for a year. We found it is very convenient in terms of all HR related functions. A support team has been assigned to our company as well. Whenever we faced some issues, the support team responded promptly and resolved the issues for us. Highly recommended to use Info-Tech as company's HR cloud system." —Angel Tan, Google Reviews
User friendly and easy to comprehend
"A good system to use for our company, user friendly and easy to comprehend the process efficiently. A shout out to compliment the strong support team for their great service and support whenever we need it. A team who is very responsive to our queries! Compliments to our implementor Andrew for his patience in coaching and guidance esp the many repeated questions! Well done!" —Nelson Ng, Google Reviews
4. Talenox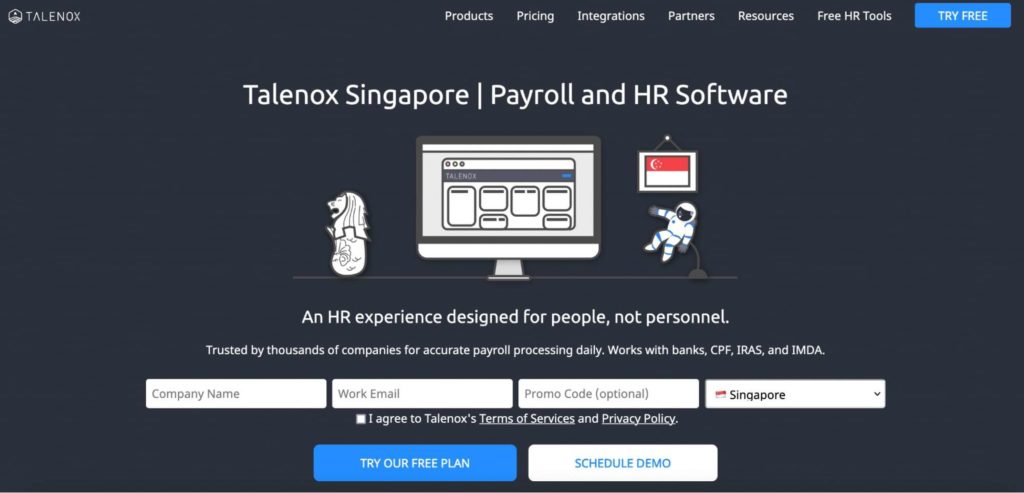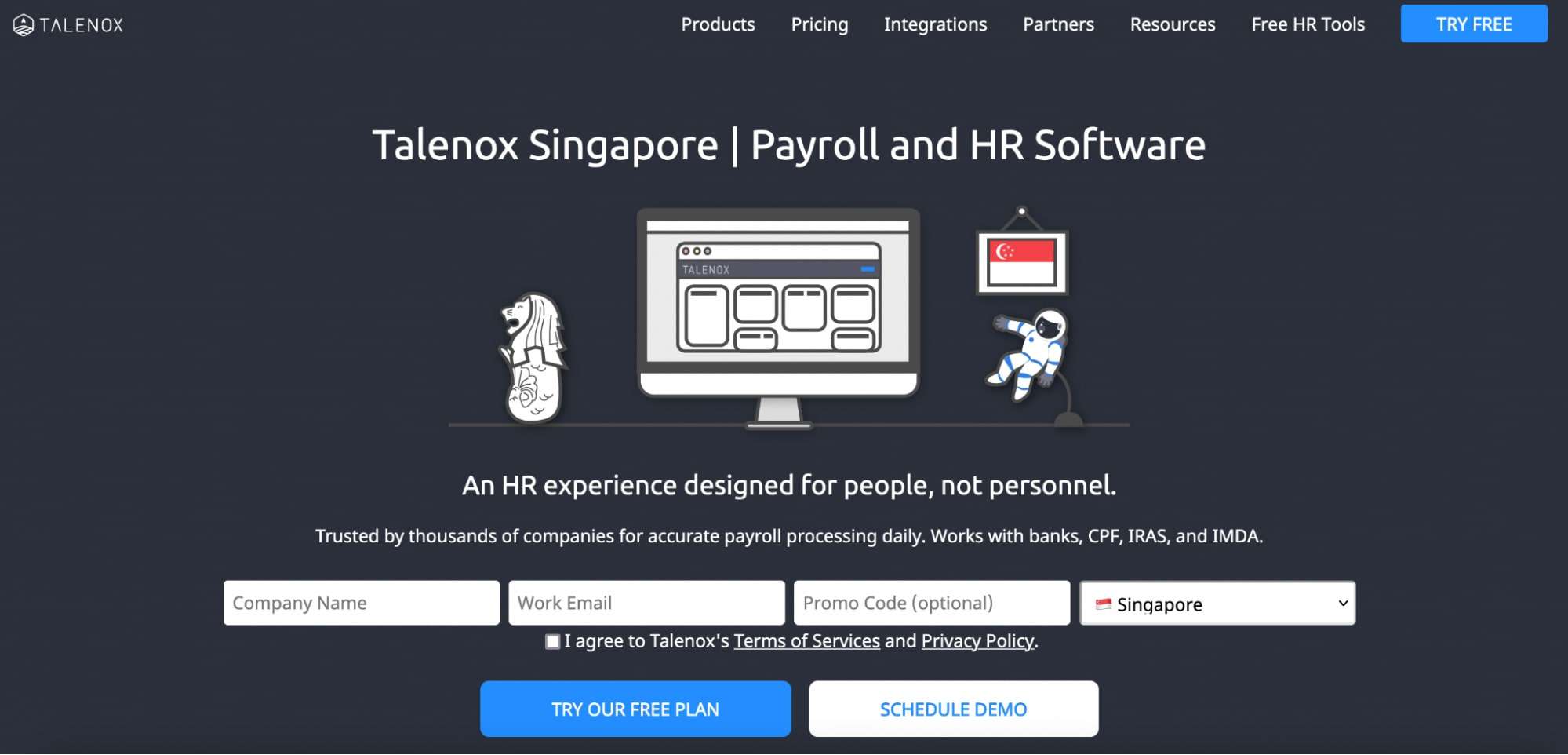 | Title | Info |
| --- | --- |
| PRODUCTS | Profile Management, Payroll Processing, Leaves Management |
| WEBSITE | https://www.talenox.com.sg/ |
| ADDRESS | 721 North Bridge Rd, #721B Singapore 198689 |
| CONTACT DETAILS | [email protected] |
| OPERATING HOURS | Mon to Fri: 9:00 am – 6:00 pm |
Here's another fantastic choice for startups and SMEs: Talenox. This company caught our eye primarily because of their free-to-use payroll system for small and medium-sized teams.
This free-to-use system is their most basic package, which allows you access to a limited set of features including running payrolls and storing employee data.
The best part of this package is that there's no catch—there are no expiration dates and they work for an unlimited number of employees and administrators. This truly makes them a great option for small businesses with limited budgets and resources.
However, we think it's equally important to mention that this package also includes a free 30-day trial of their "Suite" package. Throughout the trial period, you'll be given full access to all their features, which includes leave management and more payroll functions.
From what we've seen, the platform also allows easy integration of other productivity software like Xero and QuickBooks.
In terms of pricing, their rates per employee are slightly more expensive than other companies. Their "Suite" plan is standardly priced for 5 employees only, so overall costs will depend on the number of employees on your payroll.
If you have a large company, you might want to consider skipping this one though, considering the lack of other HR-related features.
Free package available
Free 30-day trial for full features
Allows easy integration of software
Available in mobile platforms
Ideal for SMEs
Lacks other HR-related functions
Relatively more expensive
No information on languages covered
Customer Reviews
Very responsive and helpful to my enquiries
"I have been using Talenox for the past couple of years , the team have always been very responsive and helpful to my queries and since then as a new user, they have provided me with timely "live" support to guide me through. I would highly recommend Talenox, they are a great team, keep up the good work! Awesome!" —Ginnie Woo, Google Reviews
Great user interface
"LinSon Business Consulting Ltd has been using Talenox for years. Talenox is super easy to use. Great user interface. Their support is always very responsive which is what you need with a payroll system. I would highly recommend using Talenox." —Giles D. G. Wilson, Google Reviews
5. Appzgate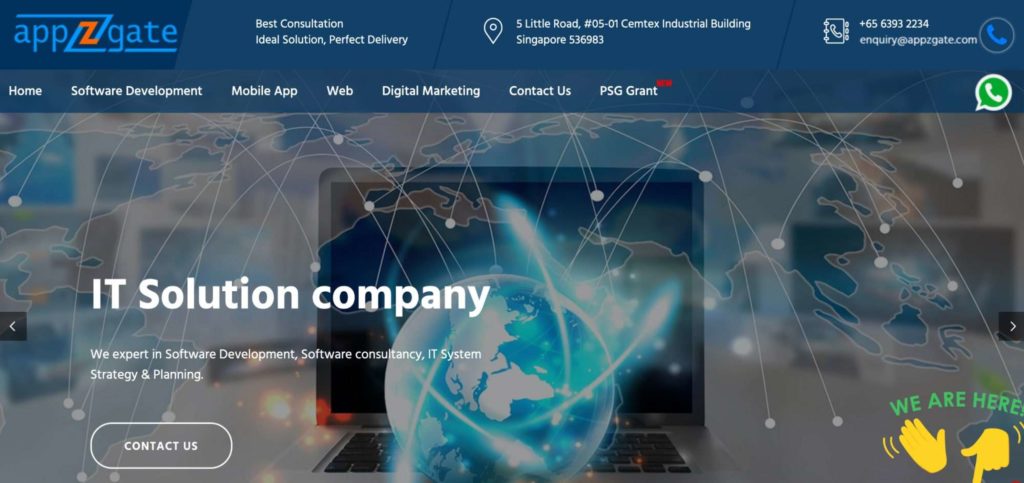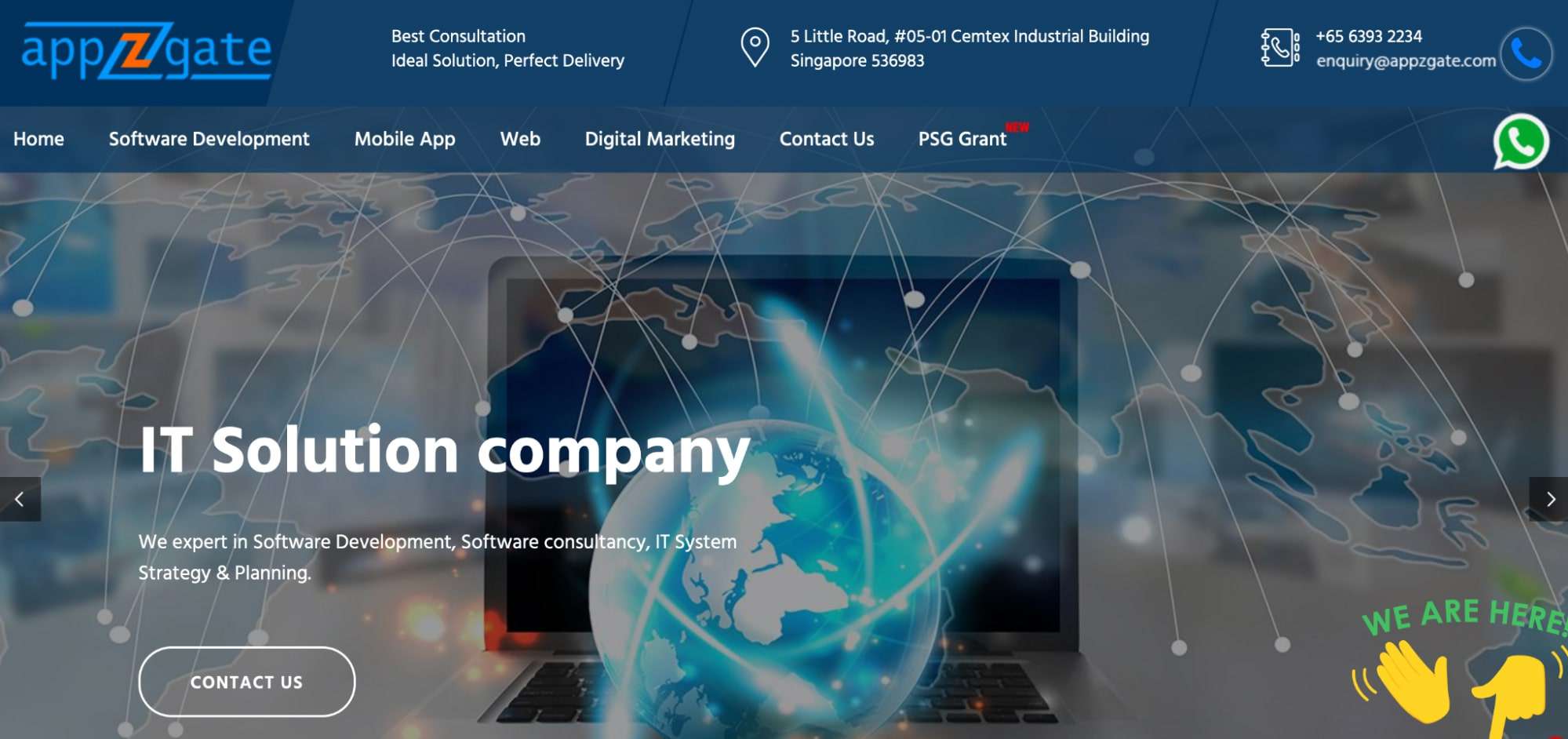 We included Appzgate here because of the range of software solutions they offer. To start with, their HR management software includes all the essential features including attendance monitoring, payroll processing, and leave management.
It's a cloud-based software that's available in all platforms including web, Android, and iOS. Similar to our other entries, Appzgate's HR software can be integrated with other software and door access systems, giving you more control to monitor and manage resources.
What sets them apart from other companies is the fact that they also offer other technology solutions like web development and digital marketing services. We think that this makes them a good choice for companies looking for several services at once.
In fact, you can even ask them to create a fully customised software that best fits your needs and requirements—and that gets them another point!
And because there's no one-size-fits-all solution here, that means that you won't find fixed rates nor free trials, unfortunately. However, you can arrange a consultation with them to discuss your project, which is free of charge, by the way.
Wide range of services
Offers customised software
Available in mobile platforms
Allows easy integration of software
Free consultation
Rates unavailable online
No free trials
No information on languages covered
Customer Reviews
Team listened to our needs
"Very professional and reliable company, the IT team listened to our needs, optimizing a user-friendly website. It was awesome experience working with them. Highly recommended!" —Huishan Wai, Google Reviews
Proved to be experts in their field
"Great IT service provider ! Appzgate Solution Pte Ltd and their professional team proved to be experts in their field with a keen understanding of our clients' needs and resolving issues quickly and professionally. With their assistance, business owners can focus on driving the profitability of their businesses up." —Yongli Wang, Google Reviews
FAQs about HR Management Systems
More Resources about HR Services in Singapore