The 42 Best Payroll Services in Singapore
Starting up a business demands a lot of things and this includes managing the payroll of every employee. If you don't have the resources to handle this task, relying on an advanced platform that offers the best payroll services in Singapore can be your ideal option!
Searching for the right one where you can fully entrust your transactions and finances is a tough job, though. That's why we're here to help.
We've looked through each service provider until we found the top ones that offer the best payroll services in Singapore. They're highly competent and have accessible rates so you'll certainly find the perfect one for you in our list below!
1. Links International
(Links HR Singapore Pte Ltd EA License No: 09C5322)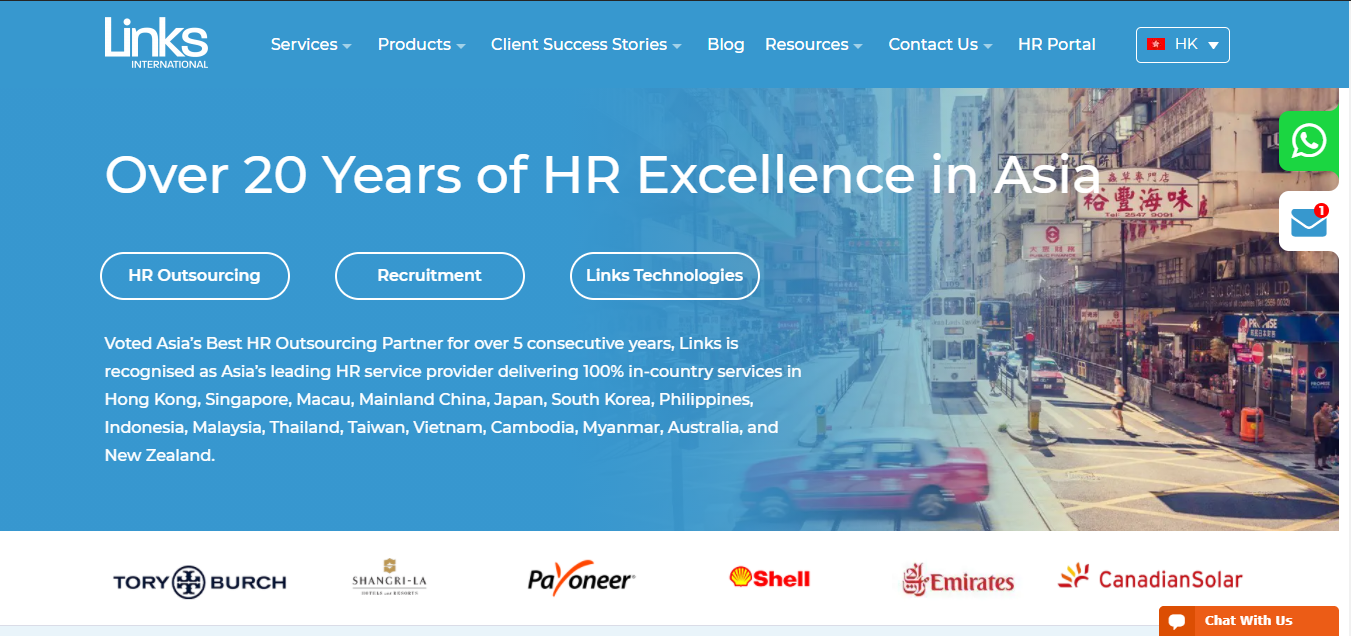 Number one on our list is Links International. Links is recognised as Asia's leading HR service provider delivering 100% in-country services in 18 locations across Asia.
We love how they can tailor solutions for any organization size. No matter if you are small or big, they will make sure to meet your business needs and better serve your employees.
The reason why they are first on our list is they are recognized as the Best Payroll Outsourcing Partner. They are delivering 20 years of quality HR services and is one of the only APAC regional HR Outsourcing specialists to provide 100% in-country managed payroll.
In fact, they are voted Asia's Best Outsourcing Partner and recognized as a Major Contender on Everest Group's Multi-Country Payroll Solutions (MCPS) PEAK Matrix® Assessment 2021.
Unlike other companies, they offer their services in a number of locations. These are Hong Kong, Singapore, Malaysia, Mainland China, Taiwan, Macau, Indonesia, Vietnam, Thailand, Japan, South Korea, New Zealand, Australia, Philippines and Cambodia.
Highlights
20 years of experience, awards winning HR Outsourcing agency
Recognized as a Major Contender on Everest Group's Multi-Country Payroll Solutions (MCPS) PEAK Matrix® Assessment 2021
ISO 27001 information security standard certified HR Outsourcing services
Offers services in many countries
2. Spenmo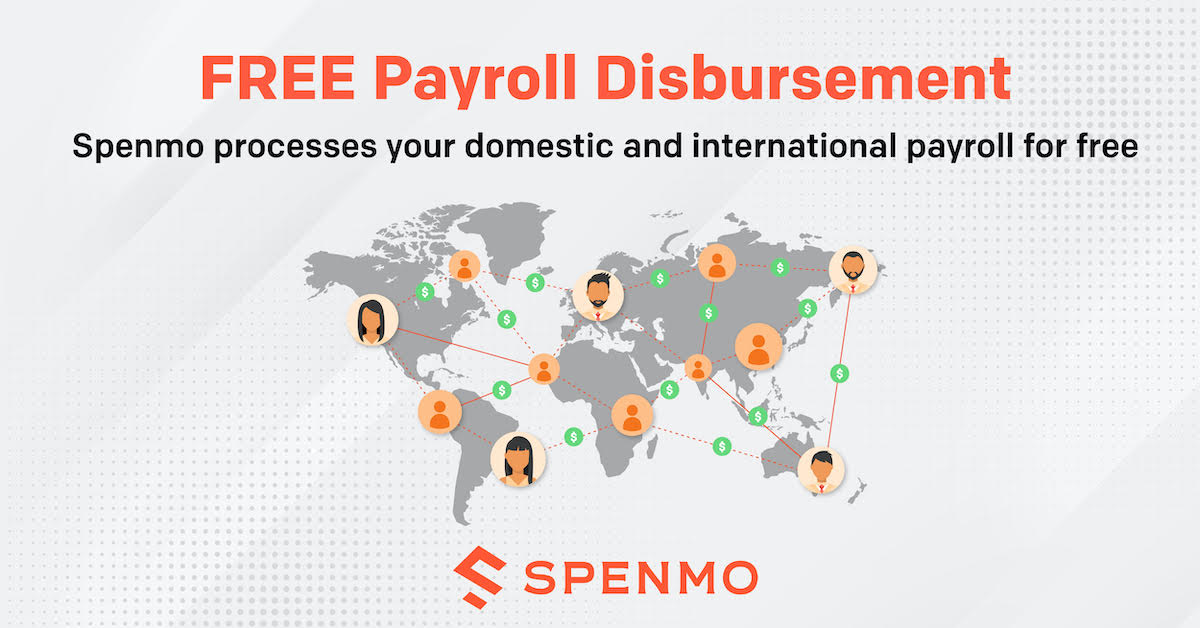 Empower your company and your employees with Spenmo's free and confidential payroll system. They process and handle your payroll for free so you can focus on scaling your business.
With Spenmo's payroll system, companies can process domestic and international payrolls for free. In addition, you can bulk upload employee salaries in a few clicks, regardless of what bank account they have.
Salaries will be processed efficiently, ensuring employees receive their salaries on time into their bank accounts. The payment will appear as one single lump sum amount on your dashboard, ensuring confidentiality of salaries.
Through Spenmo, never worry about burning FX charges since they offer the best FX rate for your international payroll at 0% FX rate markup. All the payrolls are seamlessly synced and automatically reconciled into Xero accounting software.
Spenmo helps reduce manual data entry and reconciliation by 80% because through them you can automatically sync and reconcile your payroll to your accounting software.
You may also take advantage of Spenmo's platform for seamless employee expense claims, which allows you to reimburse claims in 3 easy steps.
We can recommend them if you're looking for a seamless payables dashboard since it offers an all-in-one software that consolidates corporate cards, multi-currency dashboards, automated bill pay, employee expense claims, and free payroll disbursements into one sleek interface.
With Spenmo, you can enjoy fast and secure payroll disbursements for free!
Highlights
Free and confidential payroll payments
0% FX mark up rate for international payroll
Bulk upload employee salary in a few clicks
Automated payroll processing
Seamless expense claims
Accounting automation and reconciliation
3. QuickHR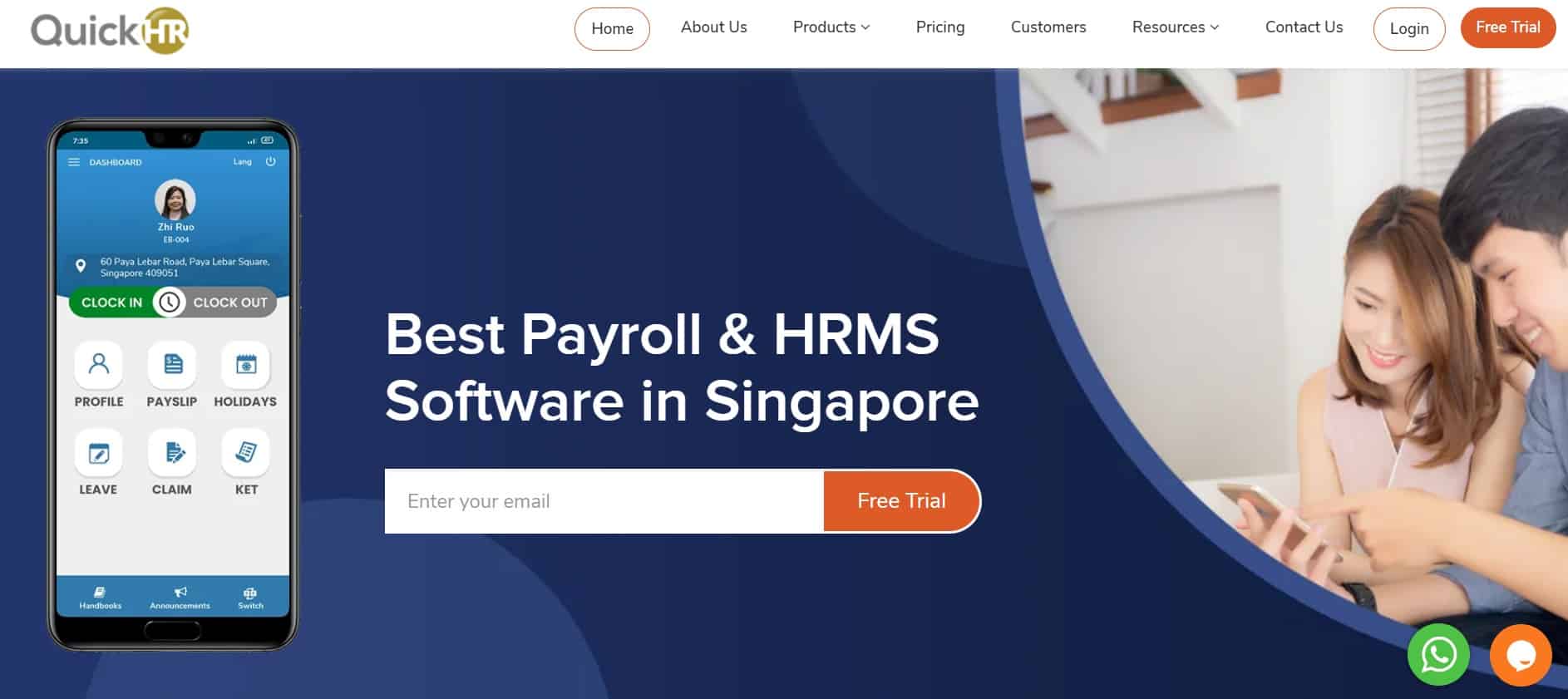 BEST FOR 
Cloud Payroll Software
WEBSITE
https://quickhr.co
ADDRESS
Paya Lebar Square,
#07-38, Office Lobby 2,
60 Paya Lebar Road
Singapore 409051
CONTACT DETAILS

+65 6908 8158
QuickHR provides a full-suite Human Resource Management System to automate your Payroll & HR functions and improve your team's productivity. With QuickHR you can manage all your HR functions on a single platform and get the best possible service!
As a SaaS company, QuickHR can provide the value-added service of ensuring its cloud-based software is always MOM-compliant and updated with the latest HR policies and regulations. When you use QuickHR, you can put aside any worries about server security and maintenance costs. QuickHR has achieved the highest level of cloud-security certification available.
In addition, QuickHR has achieved the highest level of cloud-security certification available as the first and currently only Singapore-based HR software to be awarded the upgraded version of the Multi-Tier Cloud Security Standard (MTCS) certification from SS 584:2015 to SS 584:2020.
With a dedicated local support team and fast turnaround time, QuickHR can be fully utilised by companies of all sizes from startups to enterprises. In addition to automation of payroll, seamless integration and data flow within QuickHR will make management of leave, scheduling and attendance tracking easy. Recently, QuickHR took home awards at both HR Vendors of the Year 2021 and Reader's Choice Awards 2021, demonstrating the quality of their software and service.
With QuickHR's in-depth payroll software and client-focused team it's no surprise that many know them as a top-notch payroll and HR software service provider.
Highlights
Full-suite HRMS Software ideal for both SMEs and Enterprises

Award-winner for HR Vendors of the Year 2021 GOLD for Best Human Resource Management System

Dedicated local support team – available via phone, email or live chat

Free 14-day Trial
4. SBS Consulting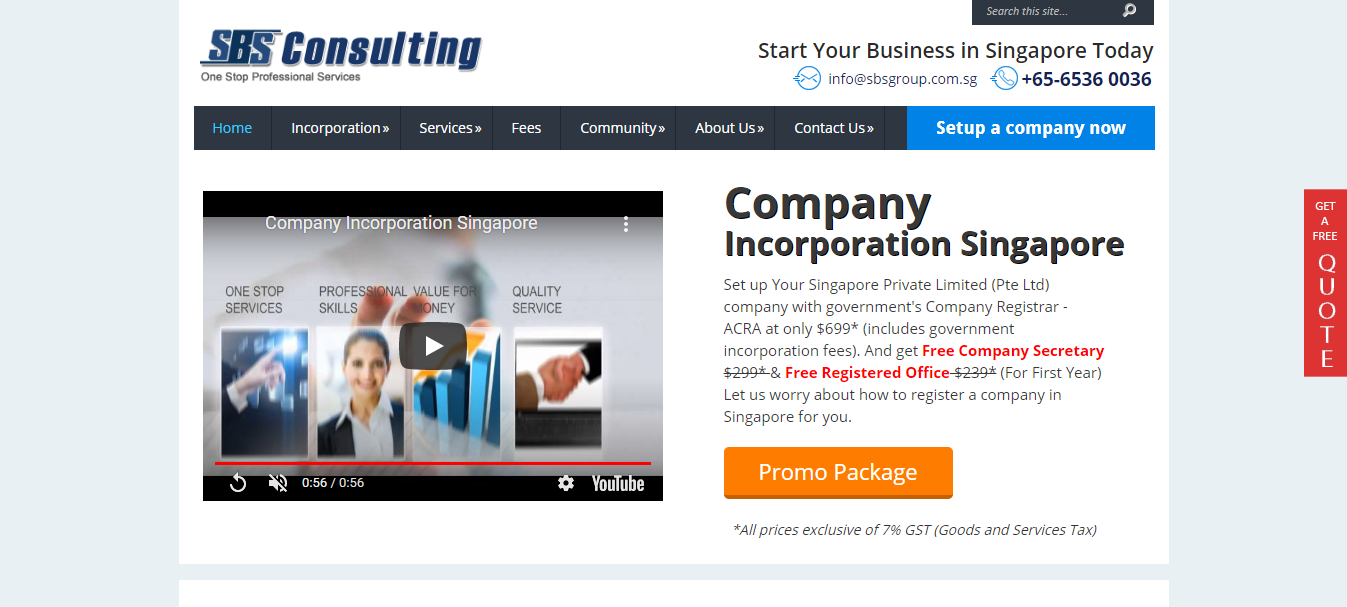 SBS Consulting offers a wide array of corporate solutions such as accounting services, bookkeeping, taxation, GST reporting, and payroll services. Over its years of operation, it has managed to earn the trust of small and huge business in terms of handling some of their human resource operations.
What's more, SBS Consulting boasts a team of professional and experienced accountants, auditors, and HR personnel who will ensure that your employees are paid on time and correctly. It also has an optimized and effective system to process a company's payroll more efficiently.
Above all, SBS Consulting will make sure that your company continues to comply with government rules and regulations. It's indeed the top option for the best payroll services in Singapore.
Highlights
Free quote
Experienced HR personnel
5.  ActivPayroll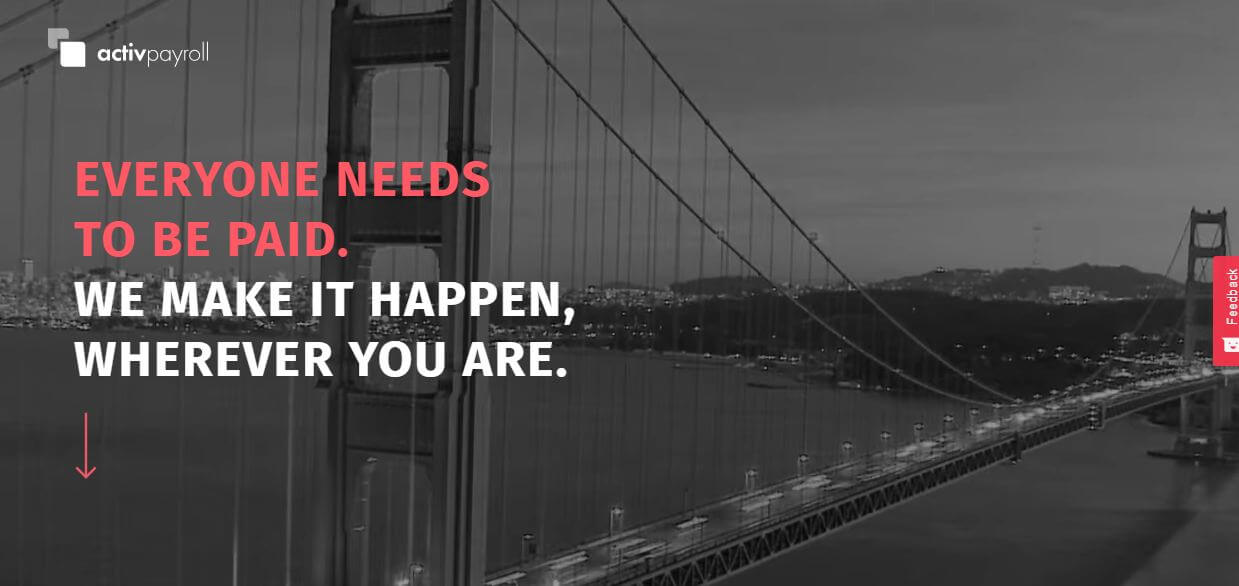 | | |
| --- | --- |
| BEST FOR  | Global business expansion |
| WEBSITE | https://www.activpayroll.com/ |
| ADDRESS | 101 Thomson Road, #27-03A United Square, Singapore 307591 |
| CONTACT DETAILS | 65 6351 9620 |
| OPERATING HOURS | Weekdays: 10am–6pm |
For an advanced payroll system that you can use for your business expansion, ActivPayroll provides global services where you can maximize the efficiency of each transaction and achieve successful expansion goals.
They'll also take care of your employment tax and legislative requirements, which are quite complex to manage if you're going global. They feature advanced applications that serve specific goals and with all of these combined, you can enhance the efficiency of your business operations.
With these features, they truly offer the best payroll in Singapore for international businesses.
Highlights
International payment solutions
Advanced applications
6.  ADP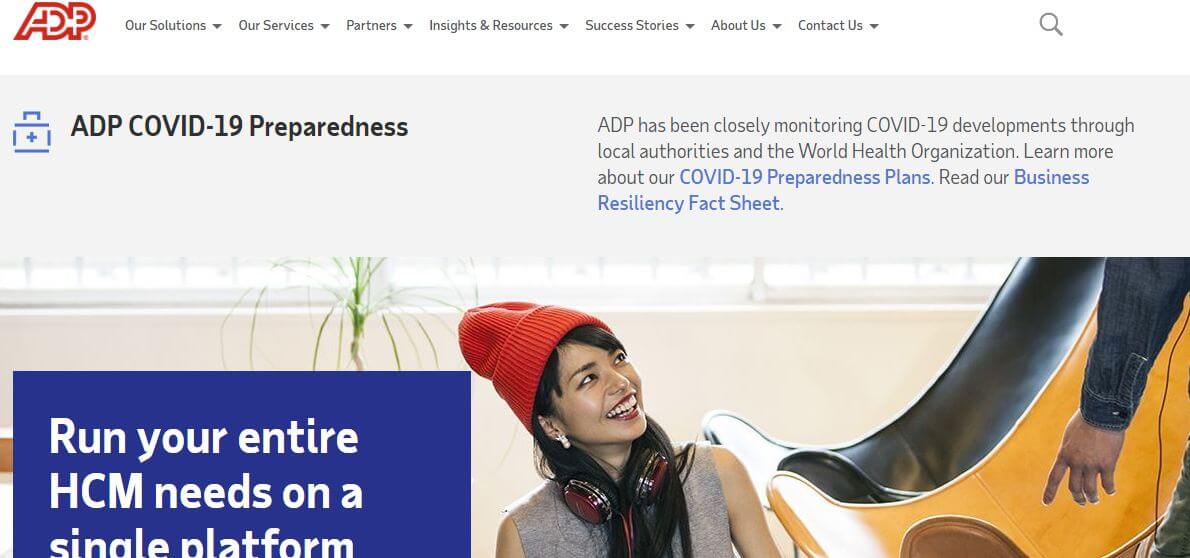 | | |
| --- | --- |
| BEST FOR  | Multi-country payroll system |
| WEBSITE | https://www.adp.sg/ |
| ADDRESS | 78 Shenton Way, Singapore 079120 |
| CONTACT DETAILS | +65 6701 1353 |
Whether you have a small, mid-size, large, or even multinational business, ADP can serve you with the best payroll services in Singapore!
The most notable feature of their platform is that it can be locally managed and centrally controlled at the same time, making it an ideal choice for a multinational business.
With their cloud-based platform, you can access the system whenever and wherever you are, leaving you with secure, accurate, and timely transactions. They also have employee self-service portals for leaves, payslips, and year-end income filling forms.
Highlights
Cloud-based platform
Employee self-service portal
7.  BIPO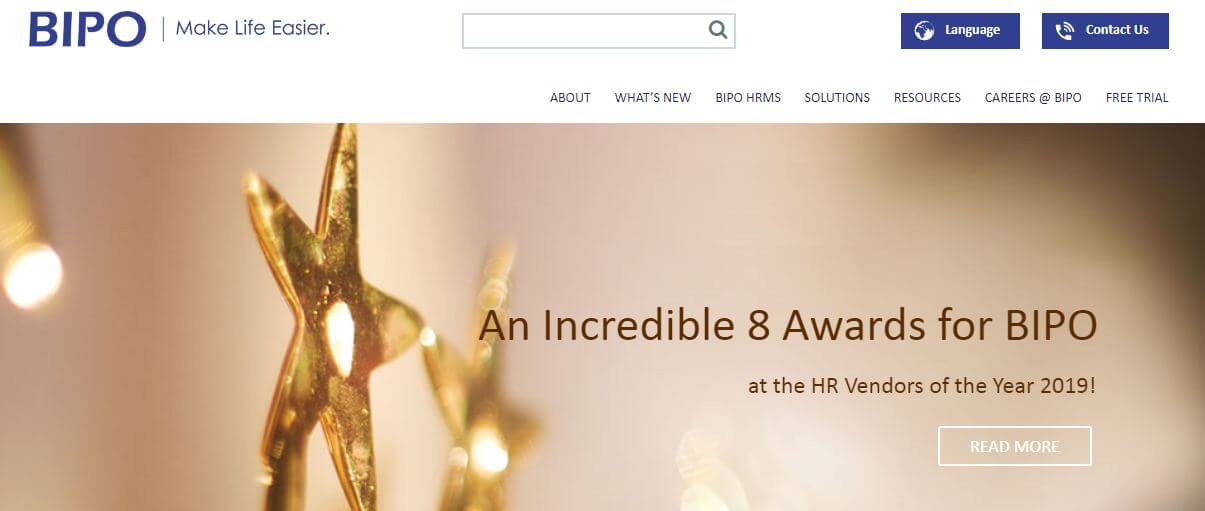 | | |
| --- | --- |
| BEST FOR  | Flexible feature for labour and tax management |
| WEBSITE | https://www.biposervice.com/ |
| ADDRESS | 230 Victoria St, #15-01/08, Singapore 188024 |
| CONTACT DETAILS | +65 6813 0610 |
| OPERATING HOURS | Weekdays: 9am–6pm |
The well-developed HR solutions of BIPO can be accessed through desktop and mobile platforms, making it easier, faster, and more convenient to manage tasks such as payroll management.
On their payroll solutions, they feature various practices of different industries including the labour and tax laws in each country.
With these flexible features, such adjustments will be more time-efficient, resulting in more productivity at work. They've served many established companies, proving that they offer the best payroll services in Singapore.
Highlights
Desktop and mobile platforms
Flexible features
8.  Elements Global Services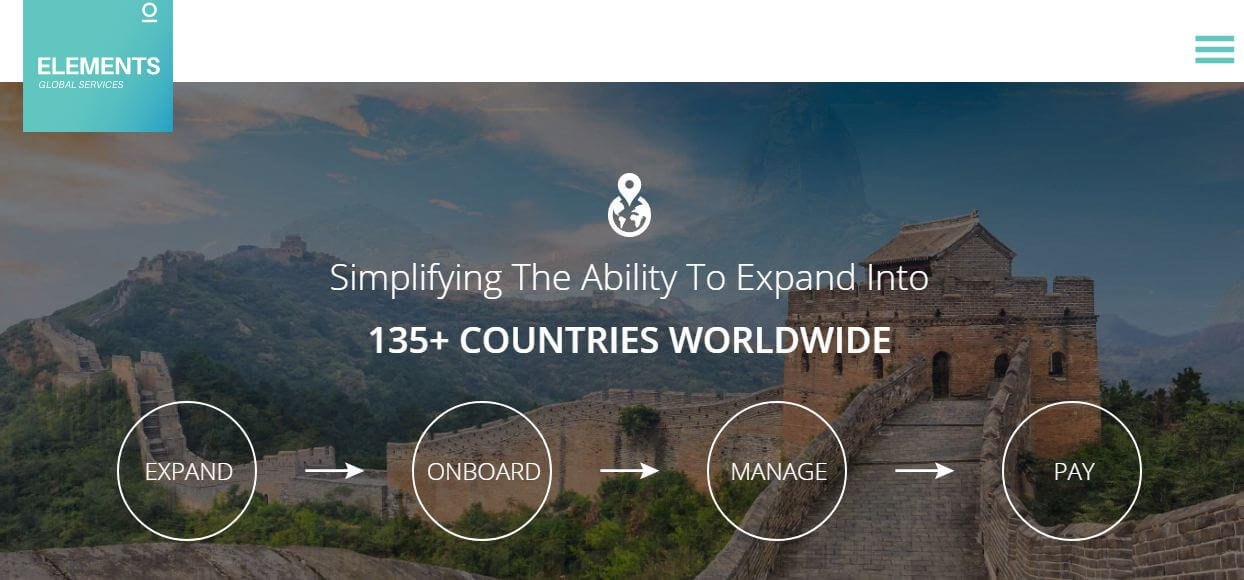 | | |
| --- | --- |
| BEST FOR  | All-around platform |
| WEBSITE | https://elementsgs.com/ |
| ADDRESS | 57 Mohamed Sultan Rd, Singapore 238997 |
| CONTACT DETAILS | +65 6653 7497 |
Elements Global Services have provided exceptional payroll solutions for businesses all over the world. They can help you manage all international employees with regional accounting and tax regulations and ensure that they'll be paid on time with an accurate calculation.
Their payroll platforms feature specialised reports, self-management portals, tax compliance, multilingual capabilities, and more. These are the reasons they're known to offer the best payroll services in Singapore!
Highlights
Dynamic platform
24/7 customer support
9. Singapore Payroll Outsourcing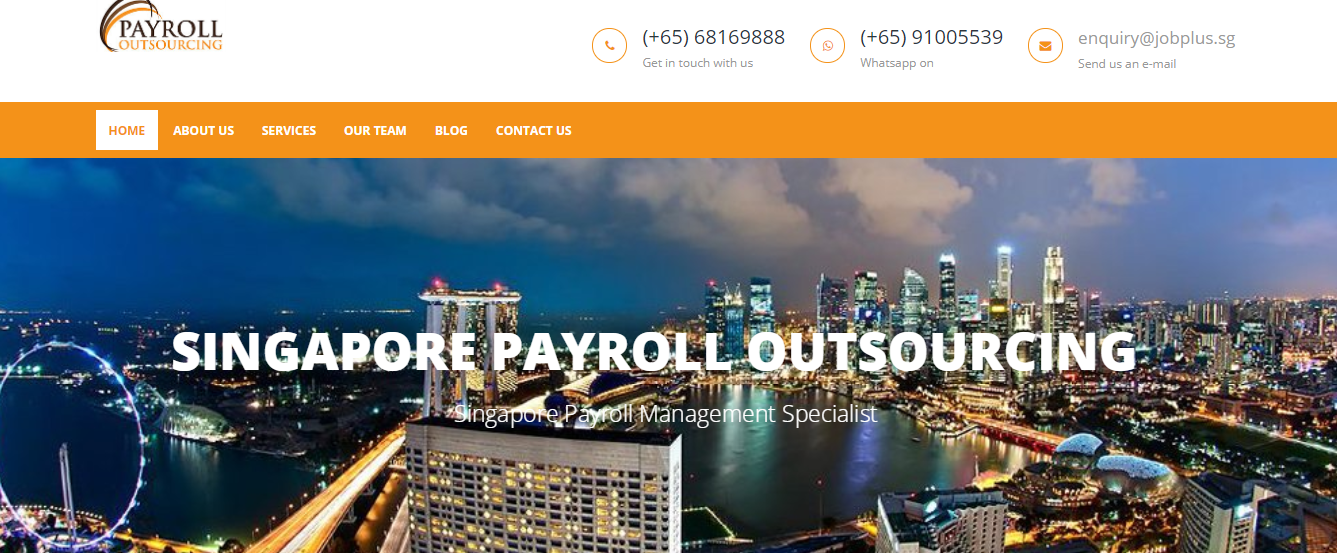 If you're searching for a payroll service that offers a wide range of services, then Singapore Payroll Service is the perfect option for you! Some its services include contact staffing, HR outsourcing, salary processing, salary disbursement, bookkeeping, tax services, & a whole lot more.
More than this, Singapore Payroll Service can assist companies in searching for employees, as its parent company is an employment agency known all over the island.  It's the best option for both start-up and huge companies looking to lessen the workload of its employees.
With their wide selection of services, you will be able to focus on the core of your business without getting distracted.
Highlights
Professional staff
Recruitment services
10. PayrollServe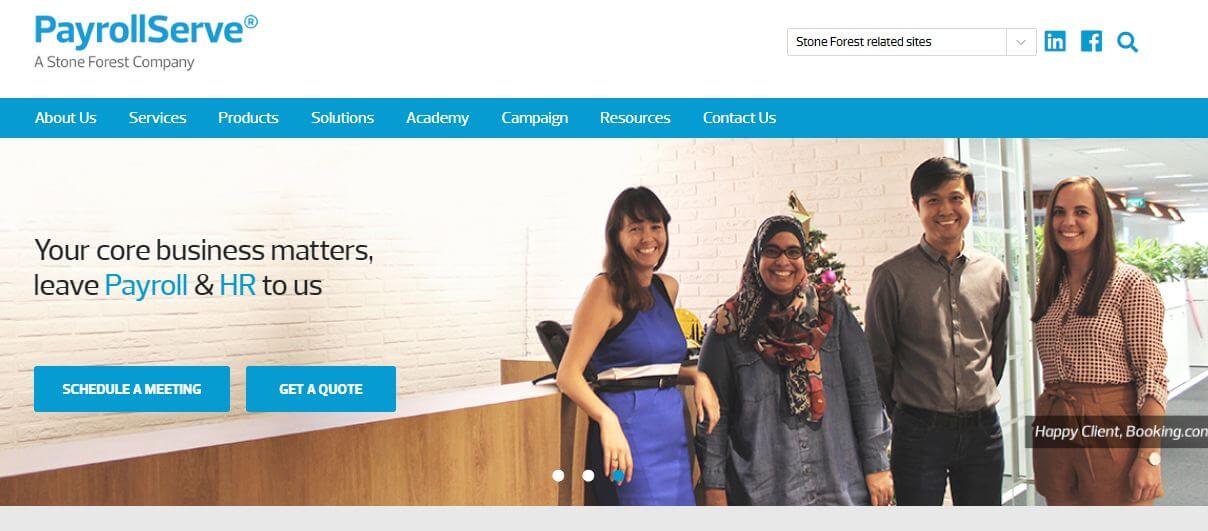 With the payroll services of PayrollServe, you can rest assured that the calculations are precise, employees are paid on time and all transactions are compliant with strict regulations.
This award-winning company offers a complete set of services including managed leave, claims, work pass, health check, tax filing, and more.
Aside from these, they also provide HR services that involve necessary employment documents and various templates for the company's terms and policies.
They have a total of three payroll system products and each is designed for certain purposes such as the payroll management, HR system, and leave application approval — this is the main reason why they're known to have the best payroll services in Singapore.
They offer their solutions to foreign and local business, startups, small and large corporations, and different industries. So regardless of the type and size of your company, you'll be able to access their services.
Highlights
All company types, sizes, and industries
Full range of payroll and HR services
11. Ideal Corpserve Pte Ltd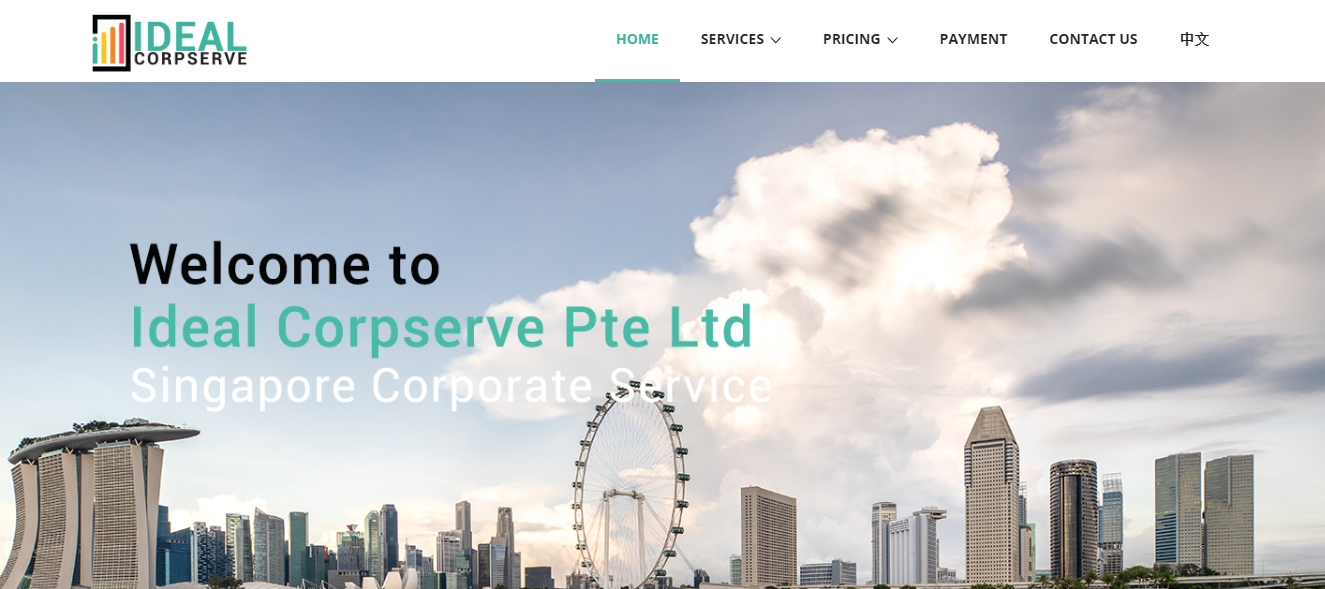 Ideal Corpserve makes the workload of its clients lighter by doing many of the tasks essential to growing their business, such as payroll management, recruitment, work pass administration, accounting, filing of taxes and ad hoc HR & Admin process outsource etc.
One of its goals as company is to allow the leaders of companies to focus on the functions of their business and not worry about anything else.
Ideal Corpserve is a company worth hiring for its affordable rate, experienced professional staff, quality service and customer centric solutions.
Highlights
Quality Service & customer-centric solutions.
Experienced professionals
Competitive rates
12. Bestar Services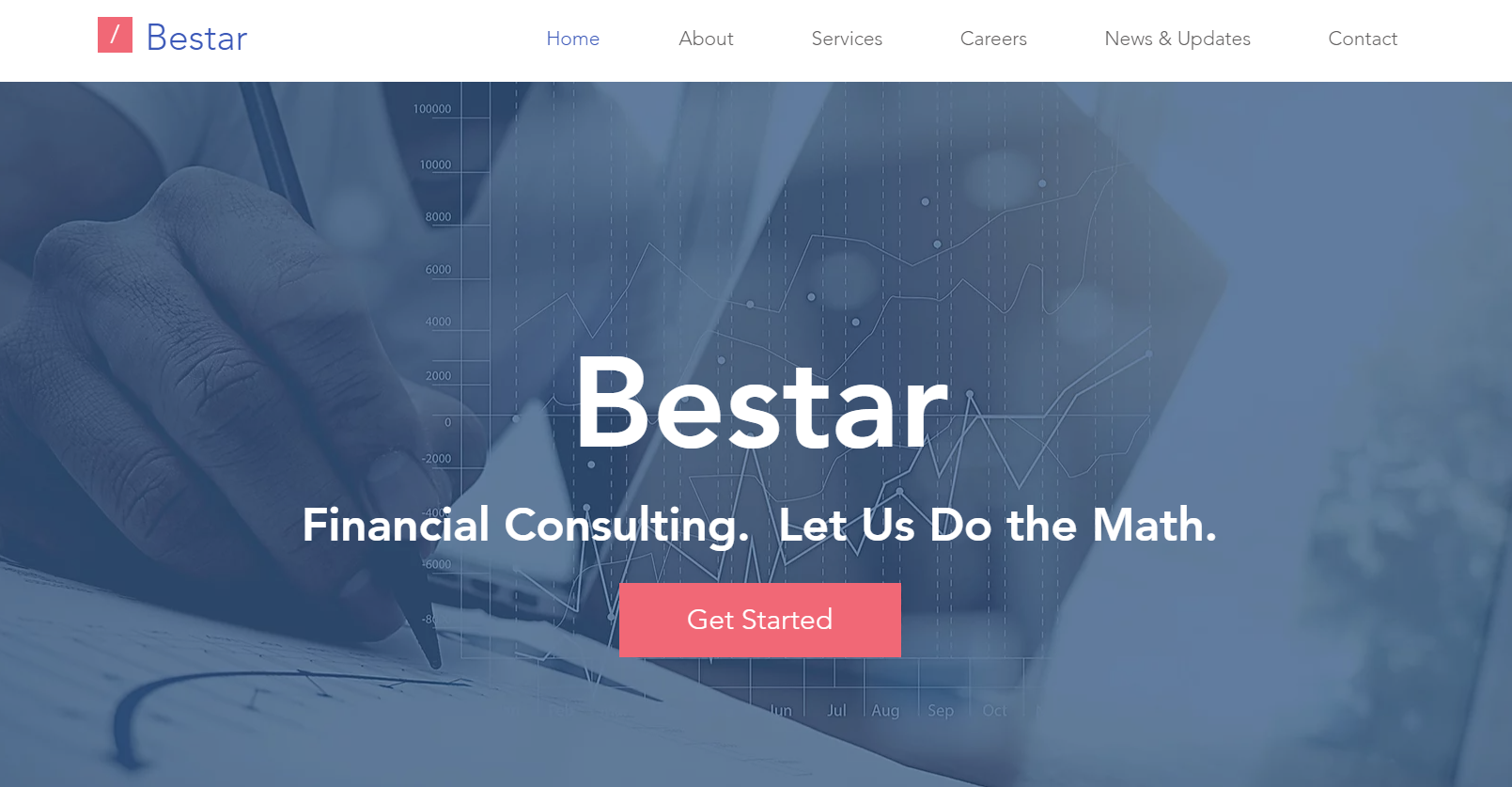 If you're looking for corporate outsourcing company that offers an extensive array of services, then you might like Bestar Services! Some of its services include payroll managing, auditing, consulting, financial advising, HR support, and corporate taxation.
One of its services that we can firmly stand behind is payroll management. It uses a sophisticated, advanced, and cost-effective platform to ensure that employees are paid correctly and on time.
More than this, Bestar Services offers its payroll expertise at an affordable price without compromising the quality of services.
Highlights
Competitive rates
Wide range of services
Web-based platform
13. Info-Tech Systems Integrators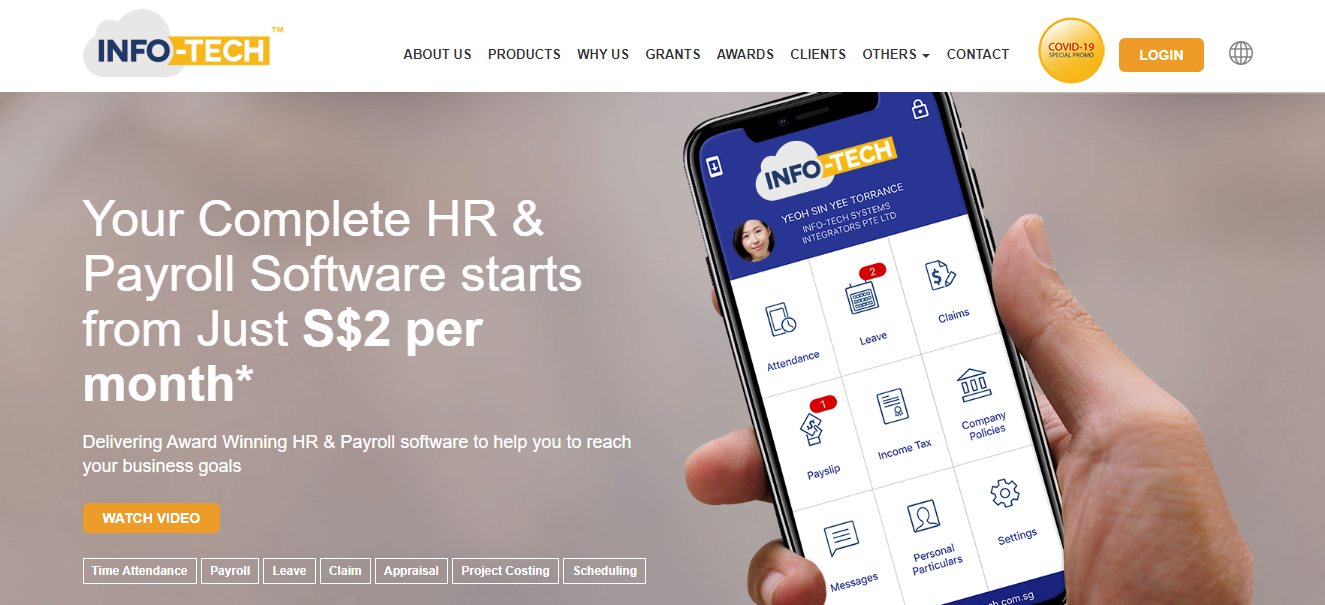 | | |
| --- | --- |
| BEST FOR  | Professional HR Practitioners |
| WEBSITE | https://www.info-tech.com.sg/ |
| ADDRESS | 30 Kallang Place, #07-14, Singapore 339159 |
| CONTACT DETAILS | +65 6297 3398 | [email protected] |
Info-Tech System Integrators has been helping companies manage their payroll for 21 years now, providing them with cost-effective software that makes everything easier and more convenient than it already is.
With this, for instance, your HR staff no longer have to manually keep track of your employees' movements (from absences to leaves) because the software takes care of everything!
To make it even better, Info-Tech System Integrators offers it systematic payroll software for as low as $2 a month! Imagine having software that makes managing payroll easier without having to spend thousands of dollars. Well, you have that with Info-Tech!
Highlights
Cost-effective software
Affordable software
14. JM Management & Accounting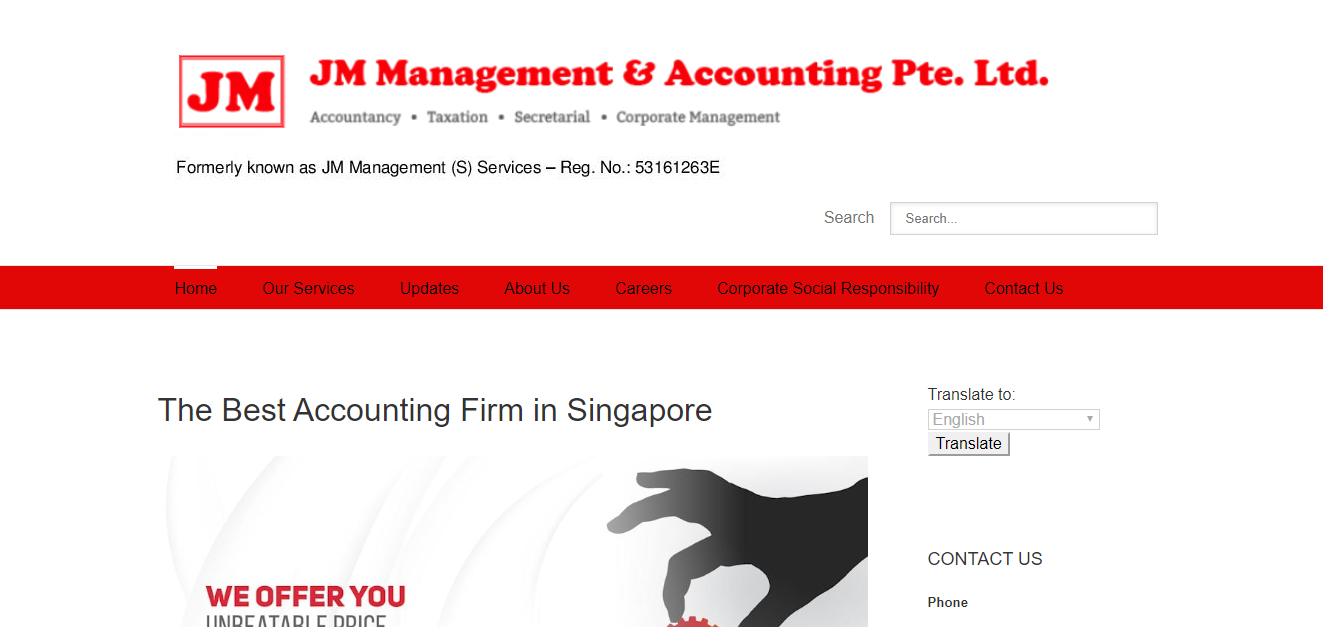 JM Management & Accounting is one of the leading firms that offer corporate solutions to small and big companies in Singapore. Some of its services include secretarial services, virtual office address, accounting and bookkeeping services, auditing, taxation, and of course, payroll services.
It also caters to a wide variety of industries, including food and beverage, insurance, media and advertising, photography and videography, travel agency, and a whole lot more.
Its also known for offering its services for a much lower price compared to its competitors. Despite this, it promises to never compromise the quality of its services.
Highlights
Competitive rates
Trained team members
15. Liberte Consulting
If you want to lessen the workload of your human resources team, then you'd definitely want some help from Liberte Consulting. It provides HR outsourcing services to companies in Singapore to allow their human resources team to focus on more pressing matters.
Liberte Consulting also has an efficient payroll platform that can handle HR functions more effectively, so rest assured that your money's not going to waste. It also has a team that will keep your company up to date with the changes in tax policies and legislation to ensure your company's compliance.
Highlights
Affordable and flexible
Efficient payroll system
16. AYP Group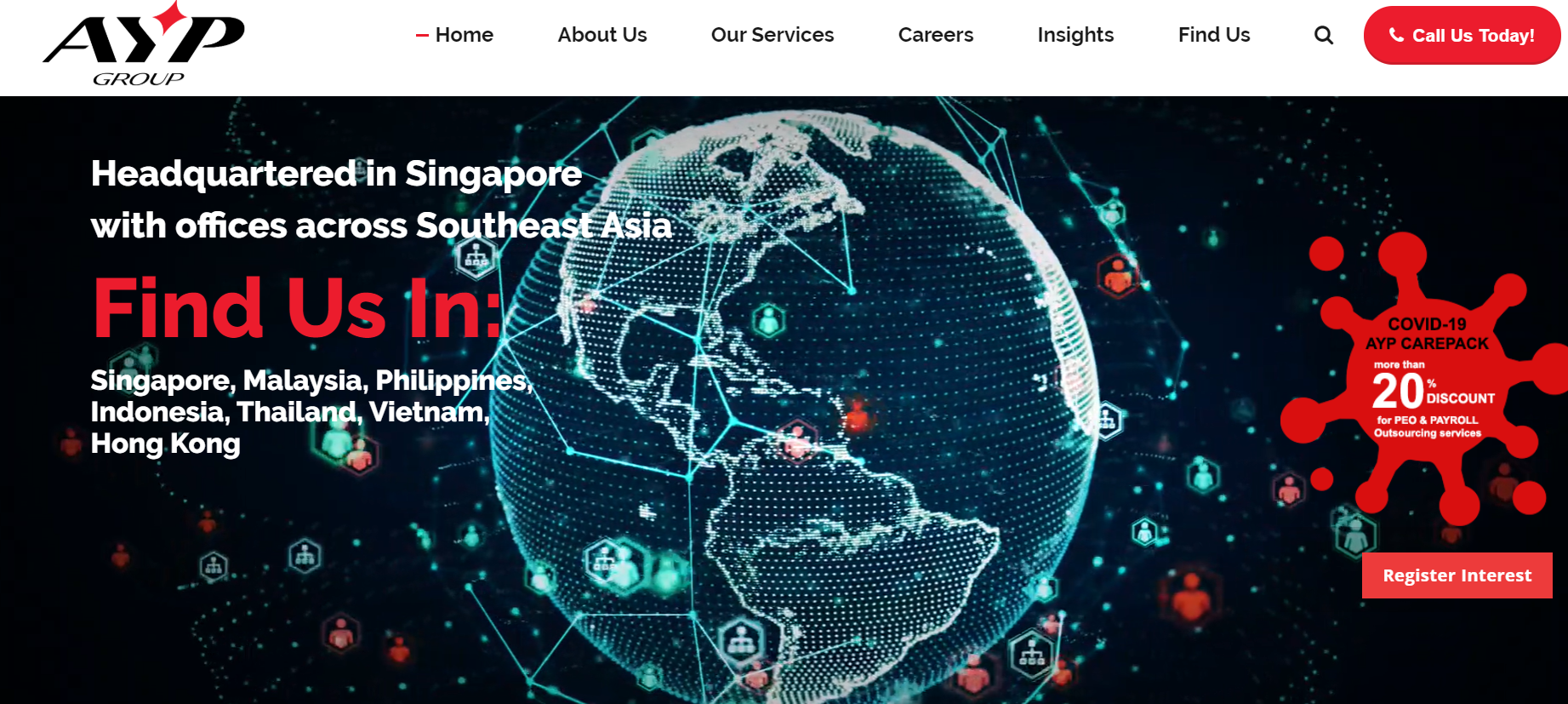 The AYP Group operates on three (3) principles: Simple, Swift, and Secure yet again. Secure stands for the group's dedication to providing a straightforward and hassle-free service.
With that being said, AYP is known for 3 core services, two of which can help you with any and all payroll needs. These are their Payroll Outsourcing Management and JuzTalent, the latter of which is the group's HRMS Solution option.
So, if you're interested in a group that's committed to not only growing continuously but helping their clients do the same, then the AYP Group should be your first pick for payroll services.
Highlights
Professional Employer Organization (PEO)
Payroll Outsourcing Management
JuzTalent (HRMS solution)
17. Accounting Solutions Singapore

Accounting Solutions Singapore truly encompasses everything that their name stands for. Entrepreneurs who are establishing or have established a presence in the world of business will find that managing their organisations will be much easier with Accounting Solutions Singapore by their side.
This is because the company offers extensive accounting and payroll services to all of their clients, allowing entrepreneurs to focus on other parts of their business.
The payroll services that Accounting Solutions Singapore has to offer is as comprehensive as it gets, including salary items' calculations based on company policies and Singapore statutory requirements. Aside from that, their team will make sure that every data is accurate, making for on-time filing for their clients.
Highlights
Transparent Pricing
Quality and Efficient Services
Competent Team
18. Oaktree Cloud Solutions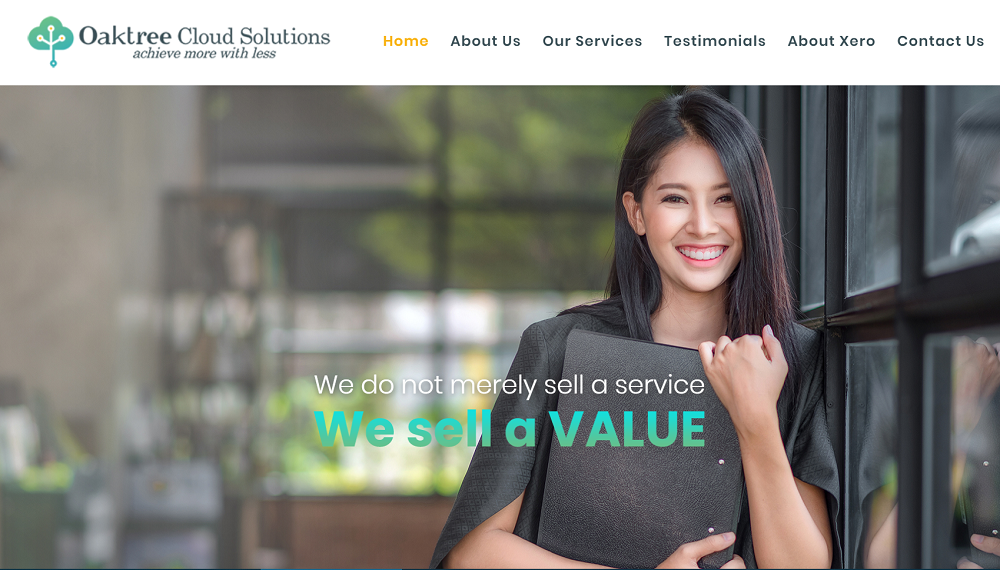 Formed by experienced CPA Cloud accountants, Oaktree Cloud Solutions is your best bet when it comes to payroll services including accounting and taxation.
Oaktree is adept at enhancing businesses' operational efficiencies by streamlining laborious workflow processes, reduce copious amounts of paperwork and documentation by leveraging on available technology, and going paperless entirely.
Oaktree believes that efficiency and faster methods that don't compromise the quality and accuracy of the deliverables are essential in building a business in the 21st Century world where innovation is prominent.
With a team of experienced CPA professionals equipped with advanced technology, you can never go wrong and can rest assured knowing that they can provide you the best services when it comes to numbers in business.
Highlights
Team of experienced CPA professionals
Professional and quality services
Fast response time and real-time data
Comprehensive and yet user-friendly cloud systems
19. Info Tech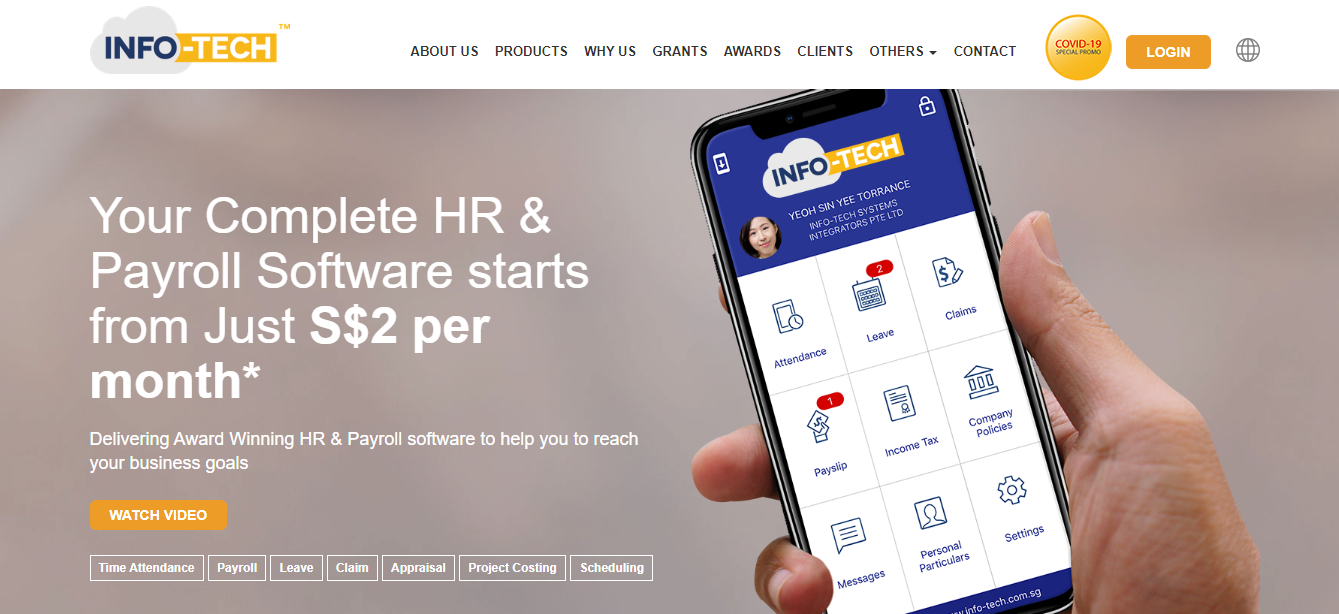 Info-Tech is a next-generation global technology company with over 25 years of experience in Singapore, currently operating in their offices in countries such as Singapore, Malaysia, Hong Kong & India.
The price of their award winning HR & Payroll software starts at as low as $2 a month. It is easier to use since it is readily accessible at the tip of your fingers, thanks to its first mobile app with complete HMRS & Payroll Software.
Their app features include fingerprint/face recognition for verification, e-payroll, e-project costing, and more! These are the reasons why they are awarded for their excellency in offering best payroll services in Singapore.
Highlights
User friendly and Comprehensive HR Software
Dedicated & Aggressive Management
Well Organised Company
20. Paloe

Paloes aims to help companies grow by assisting them with regards to finances. They achieve this by providing a wide range of finance services, from finance outsourcing to virtual CFO.
Their experienced team of experts are more than capable of handling any problem your company may have. With their help, your company can grow more reliably.
Highlights
Wide range of services
Experienced team of finance experts
Helps your financial operations scale as your company grows
Free 1 hr financial health check available
21. Felton Management Pte Ltd
Felton Management is a payroll service provider that caters to the needs of start-up companies, which range from accounting services to corporate secretarial services. Its team is composed of experienced and skilled individuals with years of experience under their belts, so rest assured that your company will be in great hands.
What's more, its team is updated with the current tax laws to ensure that client companies comply with their tax obligations. You will be informed of your tax obligations while Felton Management is trying to find ways to cut down your overall tax liability.
Highlights
Experienced team
Wide-range HR and accounting services
22. Lanturn

| | |
| --- | --- |
| BEST FOR  | Easy, Streamlined Process |
| SERVICES | Company Incorporation, Corporate Secretary, Accounting & Tax, Immigration & Visas, and Virtual CFO |
| WEBSITE | https://www.golanturn.com/ |
| ADDRESS | #10-05 SBF Centre, 160 Robinson Rd, Singapore 068914 |
| CONTACT DETAILS | +65 6304 8087 |
| OPERATING HOURS | Monday – Friday, 9:00 AM – 6:00 PM |
If there's one thing that makes Lanturn worth hiring, it is its experienced and professional directors and advisors. They're willing to go the extra mile to reduce the burden carried by most small business owners.
For business owners who don't know much about government rules and regulations, we strongly recommend asking for help from Lanturn's team of competent advisors.
It's also known for offering the best all-inclusive corporate services packages in Singapore, so small business owners don't need to worry about shelling out a huge sum of money in the early stages of their business.
Highlights
Various accounting plans available
Cloud-based system
Professional team of corporate advisors
No need for paperwork
Customer Reviews
Here are a few customer reviews proving that Lanturn offers one of the best company formation services in Singapore:
"Thanks for such a quick and efficient process to have my company setup in Singapore, more so not being a Singaporean. Great team, transparent pricing and packages to make sure all your basics are sorted and obligations are met. The winner was ensuring important deadlines are easily managed, allowing me to focus on building the business. Would recommend it to many others!"
"Despite there being many service providers out there, I have to say that Lantern's services are the most value for money. As a first time founder, Lanturn has given me such a seamless and pleasant experience – being super friendly and informative about the various regulatory requirements. After experiencing the speed of their response, I doubt I can go back to a traditional corp sec anymore."
23. Biz Atom
| | |
| --- | --- |
| BEST FOR | Efficient Business Registration |
| SERVICES | Business Registration & Incorporation, Licenses Registration, Work Passes, Payroll, Bookkeeping |
| WEBSITE | https://www.bizatom.com/ |
| ADDRESS | Vertex Building, 33 Ubi Avenue 3 Tower B #05-04, Singapore 408868 |
| CONTACT DETAILS | (+65) 8132 8248 | [email protected] |
| OPERATING HOURS | Monday – Friday, 9:00 AM to 6:00 PM | Saturday, 9:00 AM to 1:00 PM |
The process and paperwork needed to register a company take a lot of time and effort. With Biz Atom, they can help with all your company registration and incorporation needs, hassle-free!
Biz Atom is a one-stop consultancy for finding business solutions. Not only can they handle registration, but they can also guide you through licensing, work passes, payroll, bookkeeping, and more.
They have also given satisfaction to both international and local clients. Biz Atom is commended for their efficient processes, knowledgeable advice, and great customer care.
Highlights
Customer Care
Efficient Processes
Internationally and Locally Satisfied Clients
Customer Reviews
"Bizatom helped me to set up my business within a few hours, and completed the paperwork for company incorporation very efficiently. I've had a very positive experience working with Chris and his team, they are warm and ever-ready to provide guidance and advice. They have also helped me to set up my company domain. I would highly recommend Bizatom to any new business owner looking for a corporate secretary or management consulting services."

"Very professional organisation. As a 'foreigner' to Singapore we do need service like such to establish ourselves in Singapore. Piloto is a perfect advisor and local partners here, which saves us lots of cost and efforts to understand the procedures and the market standard here. We are very lucky to come across Piloto for my business expansion in SG."
24. Payroll Processing Services and HR Singapore
BEST FOR
Outsourced Payroll Services
SERVICES
Outsourced Payroll
HR Consultancy
WEBSITE
https://singapore-hr.com/
ADDRESS
1 Sims Lane, #04-08 Singapore 387355
CONTACT DETAILS
+65 6592 5425 or [email protected]
OPERATING HOURS
24/7
Payroll Processing Services and HR Singapore are well-renowned to be Singapore's top-notch and most-qualified among the country's consultants. It has partnered with several companies across Singapore, two of which are Nutricomm Asia and The Aleph Group.
They are able to provide different individuals and businesses a guide in building an excellent strategy. They also provide outstanding service by helping their clients with matters they are not familiar with, even if some are beyond the job scope of their employees.
With a team composed of professionals that are knowledgeable in the field, Payroll Processing Services and HR Singapore most definitely will not disappoint you!
Highlights
Includes one-time setup cost and monthly subscription cost per annum
Over 70 years of experience
The team is responsive and prompt
25. Aura Partners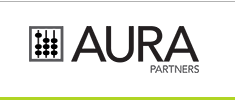 BEST FOR
Accounting Firm Services
SERVICES
Company Formation
Corporate Secretarial Services
Bookkeeping Services
Accounting Services Singapore
Payroll Services in Singapore
Business Financing & budgeting services
Accounting Software in Singapore
GST Registration and GST Filing Services
Corporate Tax Services
WEBSITE
http://accountservices.com.sg/
ADDRESS
1 Phillip Street, 09-00 Royal One Phillip, Singapore 048692
CONTACT DETAILS
+65 6221 1768 or [email protected]
OPERATING HOURS
24/7
There are several matters to consider in commencing and maintaining a business, and the management of finances, being one of them, is of utmost importance. Boost up the success of your enterprise by enlisting Aura Partners as your helpmate in handling such matters!
Aura Partners specializes in budgeting, financing, bookkeeping, and other services that will keep any SME owner from grappling with money affairs. It also provides its clients with professional advice and assistance, enabling their businesses to turn into top-performing organizations without much difficulty.
In light of the recent economic situation, running a business may not be easy. Entrust your accounting affairs to the experts of Aura Partners and expect to receive only the finest of support that you need!
Highlights
11 years in service
Delivers high quality of service
One of the top accounting firms in Singapore
Gives stratigic collaboration
26. i-Admin Payroll Outsourcing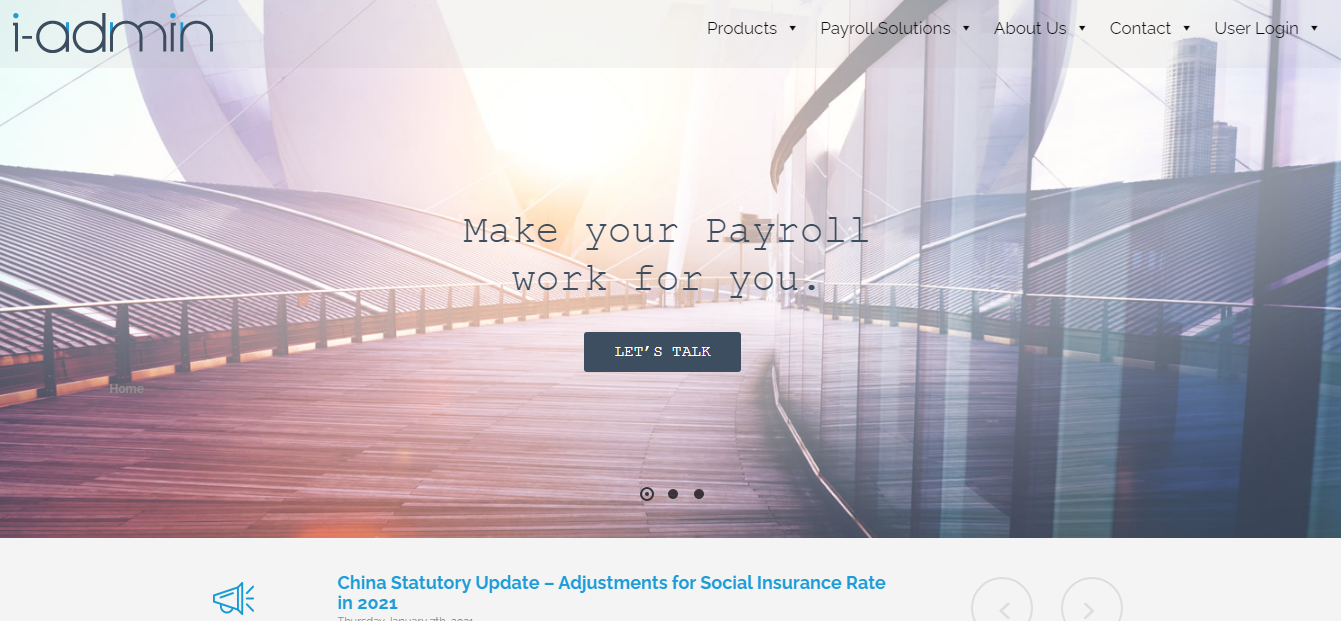 BEST FOR
Payroll Services
SERVICES

Payroll Outsourcing, EHR Software, Corporate Services, HR Services

WEBSITE
https://www.i-admin.com/
ADDRESS
140 Paya Lebar Rd, Unit #10-03, Singapore 409015
CONTACT DETAILS
+65 66028168 /

[email protected]

OPERATING HOURS
 
 i-Admin Payroll Outsourcing is a company that aids clients in selecting and strategizing the best payroll system for their company. They are known to be among the region's leading payroll services provider and has since then been able to accommodate international companies that have reached around 15 countries in Asia.
We find their partnerships impressive that help clients fulfill requirements easier no matter what scale it may be. Their partnerships ensure that not only will clients get results in a timely manner but also in a way that is systematic and appropriate to the business.
It is important to note though, they may lack experience when it comes to handling international clients from non-Asian countries since their company is solely based in Singapore alone which could affect the speed of operations.
On the bright side, we see their seamless knowledge on the field to be a huge plus for clients who are new to the field since they make use of highly digitalized and advanced software and plan to empower clients to be able to operate and control their business on this aspect.
What's more, is that their flexible pricing makes their service customizable wherein clients can get an amazing value for their money. Not only do they run on secure and safe platforms but also maximize on these resources so that clients won't have any budget problems.
Highlights
Innovative software
Wide Asian reach
Systemic communication approach
27.

D Next Stop
BEST FOR
Accounting Services
SERVICES
XERO SETUP & IMPLEMENTATION
CLOUD ACCOUNTING
CLOUD PAYROLL
YEAR END REPORTING
TAX
CORPORATE SECRETARY
WEBSITE
https://www.dnextstop.com/
ADDRESS
60 Paya Lebar Road #13-11, Paya Lebar Square Singapore 409051
CONTACT DETAILS
+65 6333 5886| [email protected] 
OPERATING HOURS
24/7

The D Next Stop agency devotes itself to the formulation of new, advanced accounting strategies well-suited for the current trends. By entrusting the financial matters of your business into its care, you are certain to receive only the latest solutions and recommendations, placing your brand on top of its game.
With the assistance of the D Next Stop team, you will be able to navigate the digital platforms for accounting with ease, saving you the amount of time manual methods normally consume. They will examine the nature of your business, then train and guide you on how to make use of Cloud-based solutions in such a way that works best for your brand. Aside from digital transactions, D Next Stop may also provide year-end reporting packages, corporate secretarial services, and tax computation and submission assistance.
The virtual world is a massive ocean of possibility for your enterprise. Do not miss out on the opportunities it poses by consulting D Next Stop for your accounting concerns.
Highlights
Experienced professionals
Integrated across platforms
Innovative methods
28. ePayslip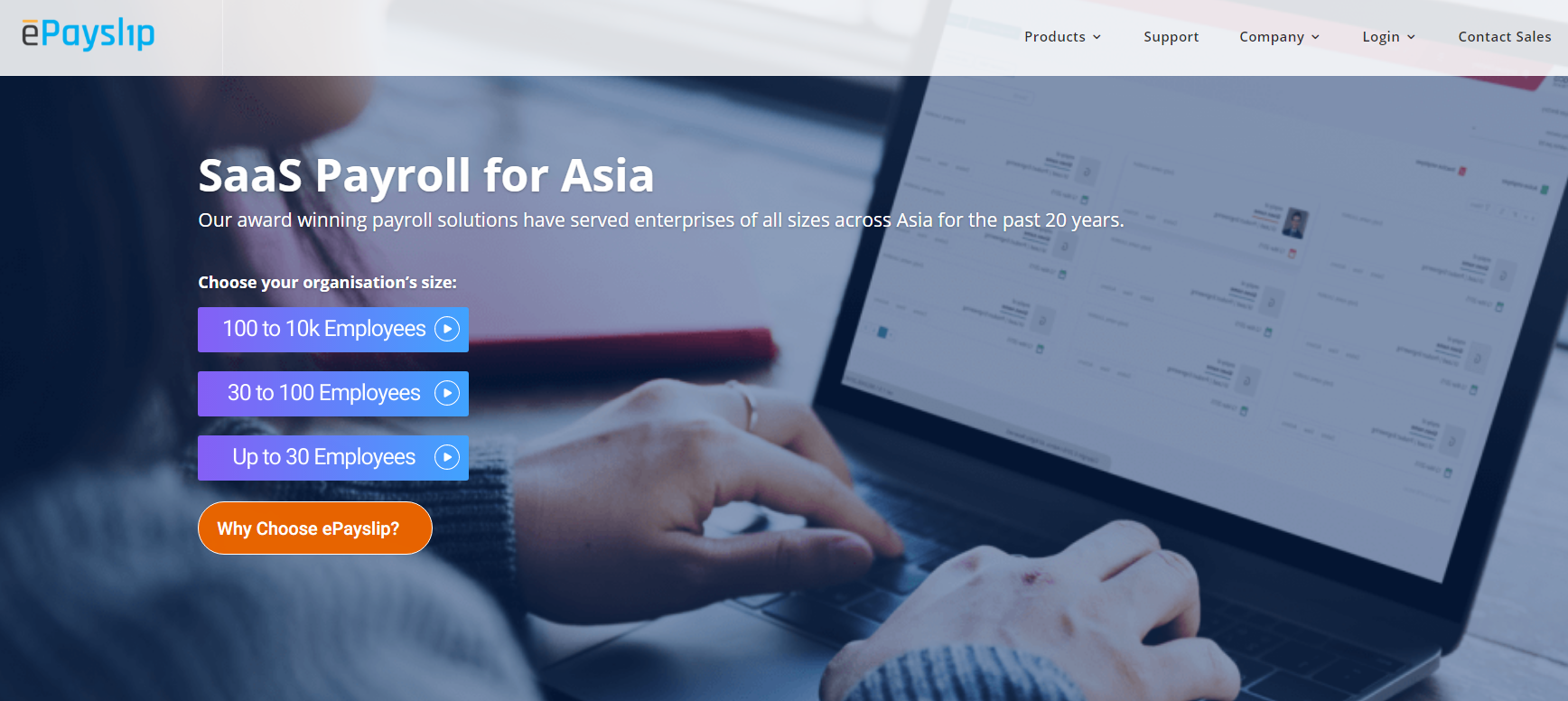 Over the last twenty years, ePayslip's ability to develop top-notch technology products enables them to deliver timely, accurate payroll services. This feat has helped them to become one of the largest providers of multi-country SaaS payroll software solutions in Asia-Pacific.
They have the simplest payroll software that anyone can setup right away. They work hard to craft an amazing, user-friendly payroll experience for their clients.
Their payroll system automatically calculates and generates itemised payslip, provident funds & tax reporting. Their commitment to information security is built into their management and organizational design.
Highlights
Fast, accurate and secured payroll
No late payrolls
No delays in communication
29. Success Human Resource Centre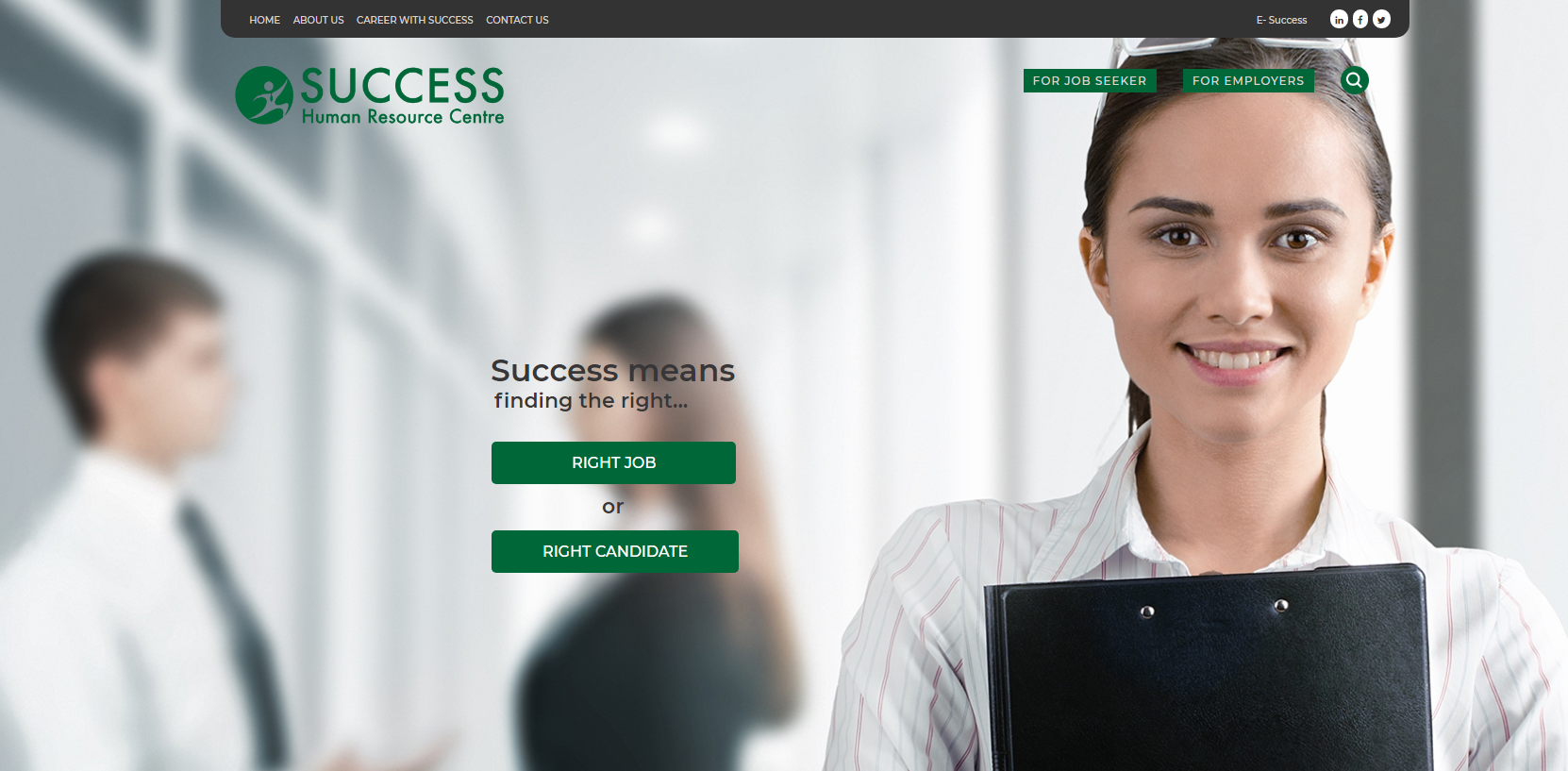 | | |
| --- | --- |
| BEST FOR | Recruitment services |
| WEBSITE | http://successhrc.com.sg/ |
| ADDRESS | 3 Shenton Way, #19-01 Shenton House, Singapore 068805 |
| CONTACT DETAILS | 6337 3183 |
| OPERATING HOURS | Monday to Friday: 9am – 6.30pm |
Success Human Resource Centre has been in the staffing industry since February 1997. They continue their mission of providing quality and excellence recruitment and payroll services.
As a reputable recruitment agency of Singapore, it is known for efficient and personalized excellent service. They meet the staffing needs of various industries in Singapore from permanent placement, contract and temporary assignments.
They also keep up with the latest human resource challenges and to resolve staffing needs and payroll services. They work in freeing up valuable time for clients to focus their attention on their core business.
Highlights
Acquired the Candidate Database Management System
Vast network of resources in recruitment process
Quick and fast response
30. IMC Group
| | |
| --- | --- |
| BEST FOR  | One-stop Solution |
| SERVICES | Company Formation, Corporate Secretary, Corporate Finance, Taxation, Accounting, Trademark Registration, Immigration, and Payroll Service |
| WEBSITE | https://intuitconsultancy.com/sg/singapore-company-incorporation/ |
| ADDRESS | 1 Raffles Place, Tower 2, Singapore 048616 |
| CONTACT DETAILS | +65 9234 0891 |
| OPERATING HOURS | Monday – Friday, 9:00 AM – 6:00 PM |
Established in 1979, IMC Group has grown to become one of the most reputable corporate service providers on the island. Starting with a limited range of services, it now offers every corporate solution that small and large businesses on the island might need!
Some of these services are corporate secretary services, immigration, taxation, accounting, trademark registration, and of course, the best payroll services in Singapore. It's indeed a one-stop company for every business's corporate needs.
One of its goals as a company is to provide the best company formation services in Singapore at an affordable price and at a faster pace than others. This allows business owners to focus their time on other important matters.
Highlights
Flexible and reasonable pricing
Safe and secure storage
Streamlined and simplified process
31. People Profilers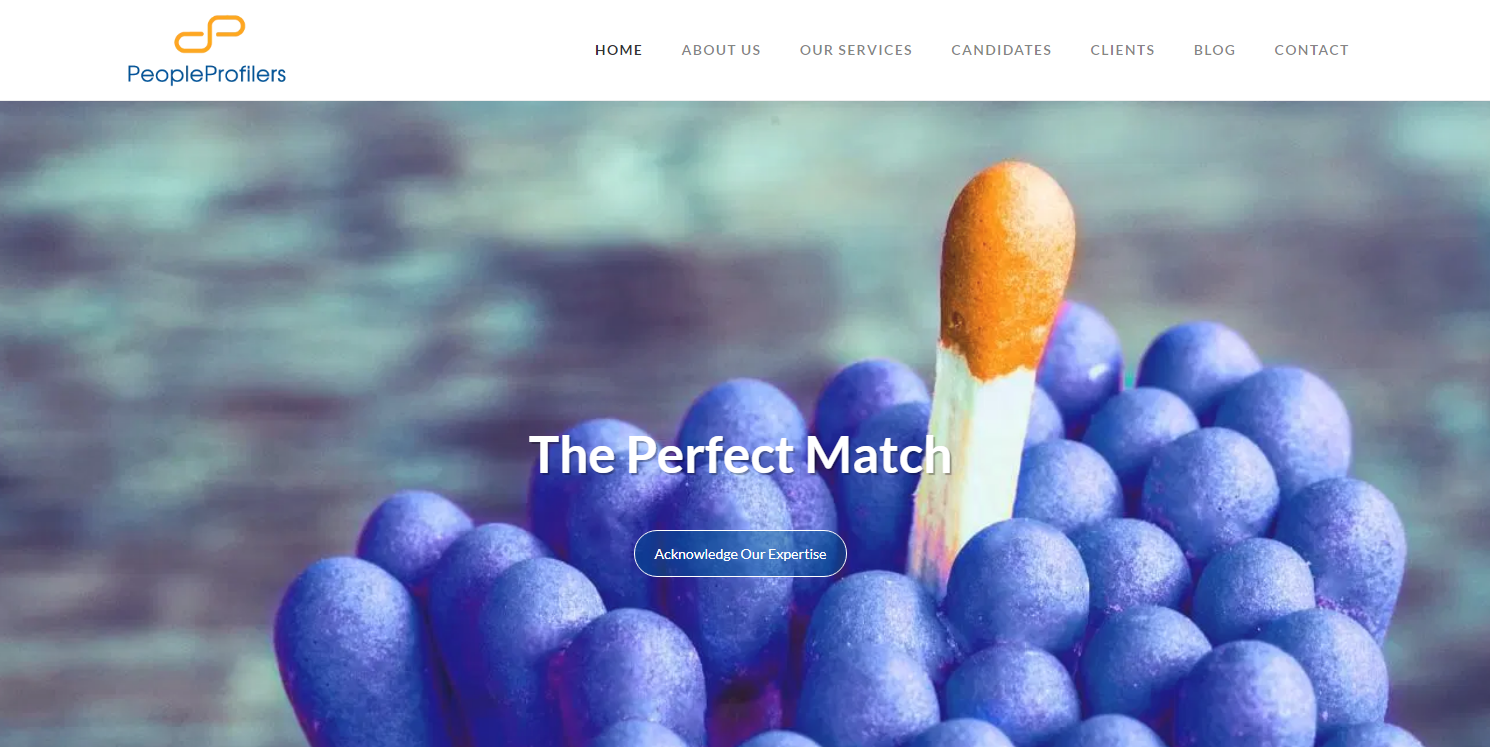 The vision behind what People Profilers are trying to achieve is to be the best recruitment agency in Singapore and the across the region.
At People Profilers, they make sure that the relationship between employer and their talent is secured and long-lasting. Their main promise to their customers is to bridge People with their ideal Profession.
They offer to clients a 360-degrees recruitment and human resource solution. People Profilers as a one-stop agency helping businesses achieve their competitive edge for organisations across Singapore and South-east Asia.
Highlights
Affordable services
Passionate and professional staff
Fast communication
32. Bluebox
BEST FOR 
Comprehensive Services
SERVICES

Corporate & Legal Services
Company Formations

Compliance and Legal

Accounting, Tax and Payroll

Immigration and Work Passes

 

Management Consulting
CxO Services – Strategy and Finance

Business Process Outsourcing

Contracts and Legal Documentation

Risk and Security

 

Digital Transformation
Digital Marketing

Digital Strategy and Technologies

Digitizing Operations

Automating Processes

 

Capital Markets Advisory
Advisory on Fundraising

Advisory on Mergers & Acquisitions

Financial Modelling & Valuation

Transaction Support Services

 

Ventures
New Market Expansions

Funding Strategies

Advisory Boards

Access to Strategic Investor Network

 

Cross Border Advisory
International Corporate Migrations

Cross Border Tax Planning

Family Office and Private Client Services

Government Liaison

 

Investor Services
Legal and Financial Due Diligence

Portfolio Company Audits and Management

Tax Efficient Holding Structures

Curated Deal Flow Pipeline

WEBSITE
https://blueboxglobal.com/
ADDRESS

Consulting and Advisory
10 Marina Boulevard
Level 39 Marina Bay Financial Center
Singapore 018983
+65.68185757

Accounting and Corporate Secretarial
89 Short Street, Suite 09-08A
Golden Wall Center
Singapore 188216
+65.62244225

CONTACT DETAILS

Consulting and Advisory
+65.68185757

Accounting and Corporate Secretarial
+65.62244225

OPERATING HOURS
N/A
Bluebox is a company that offers boutique, high-quality services to their clients. Their primary focus is on entrepreneurs, high growth businesses, and investors who are based in Asia.
After forty years of working in the industry, they've now expanded their corporate services to consultancy services, investor services, and more. You can count on Bluebox to provide the best tax consultancy services you may need.
Highlights
Almost 40 years of working with SMEs
Personalised Services
33.  LOL
BEST FOR 
Reliable, Affordable Corporate Services
SERVICES
IncorporationPackages
Accounting and BookkeepingPackages
Payroll Management
Tax Filings
Corporate Secretarial
Immigration and Work Passes
Outsourced Admin Services
Legal Documentation
Government Loan Schemes
Cloud Accounting
HR and Payroll
Digital Marketing
Digital Academy
WEBSITE
https://www.lolcorporate.com/
ADDRESS
89 Short Street, Suite 09-08A
Golden Wall Center
Singapore 188216
CONTACT DETAILS
+65.62244225
[email protected]
OPERATING HOURS
N/A
If you're planning to start a new company, LOL will be your best partner. They provide the complete suite of services especially needed by startups.
From incorporation services to back-office outsourcing, LOL will offer only the best. Contact them now to boost your business' growth at a fast rate.
Highlights
Almost 40 years in the industry
Reliable and affordable services
34. Carbonate
Next on the list is the Carbonate app, a company involved in one of Singapore's best systems available to acquire. They're known for their payroll service but can do a whole lot, especially in human resources management.
What's more, Carbonate app offers their assistance to many industries, like salons, retail, fast food chains, and so much more.
Another thing to note about the Carbonate app is that they improve efficiency in business, no matter how big or small.
A subscription plan with the company is at $8 per user for the basics. Start-up businesses can use this, but additional assistance would cost more. It is still at $8 per user for bigger corporations, with a minimum of 50 users, but with no extra charges like the basic package.
Those who are interested will be happy to know that the Carbonate website features more information regarding the specifications of the business. Messages can also be sent via phone and email.
Highlights
Multiple integrations to their services
Data migration
Full-scale payroll service
Cost-efficient rates
35. Agile Human Solutions
| | |
| --- | --- |
| BEST FOR  | Human Resources Outsourcing |
| WEBSITE | https://www.agilehumansolutions.com/ |
| ADDRESS | 120 Robinson Rd, Level 15, Singapore 068913 |
| CONTACT DETAILS | 65 3159 4151 |
With 25 years of experience, Agile Human Solutions should definitely be one of your top options for the best payroll services in Singapore. It has worked with small, medium-sized,  and large corporations throughout its years of operation, proving that it caters to the needs of every business type.
Some of its services include corporate immigration, professional employment organisation, talent advisory, and of course, payroll services. So, it will not only provide support for your business but ensure that your employees are taken care of as well.
Highlights
25 years of experience
positive engagement with other countries
Experienced HR professionals
36. ASL Advisory
Payroll services are often something a company needs to run more smoothly, but not everyone is able to afford it. Fortunately, the same can't be said for ASL Advisory, whose payroll services are not only high quality, but also come at cost-effective rates.
Their team of professionals strive to help clients have better business operations not only through providing comprehensive business data, but also by using that data to create valuable insights and solutions for their clients.
One of these solutions include their extensive payroll services, which come with numerous benefits and provisions. These include, but aren't limited to, payroll computations, itemised payslips, electronic submissions, payroll reporting, and more.
Finally, all these services can be done with just one software. Given ASL Advisory's wide range of services and affordable rates, organisations big and small will be able to approach them with no worry.
Highlights
Responsive and proactive communicators
Strong management credentials
Extensive set of services
Cost-effective rates
37. Alchemy

BEST FOR 
Professional HR Practitioners
WEBSITE
https://apl.com.sg/
ADDRESS
2 Kallang Avenue, #08-19
CT Hub @ Kallang, Singapore 339407
CONTACT DETAILS
65 9846 9989 | [email protected]
Alchemy Private Limited has been working diligently to deliver high-quality services to all companies in Singapore. Their main aim is to take away your worries so that you can focus on your business and managing your human capital.
With the help of their payroll expertise, Alchemy strives to provide accurate and compliance payroll services at an affordable price. They offer enhanced HRM Softwares to cater to your needs and it is a cloud-based with app features such face recognition for verification, e-payroll, e- attendance, e-leave, e-claim, and more!
Highlights
Cost-Effective and Time-Saving
Compliance with Government Regulations
Enhanced Security
38. Acc Pro Singapore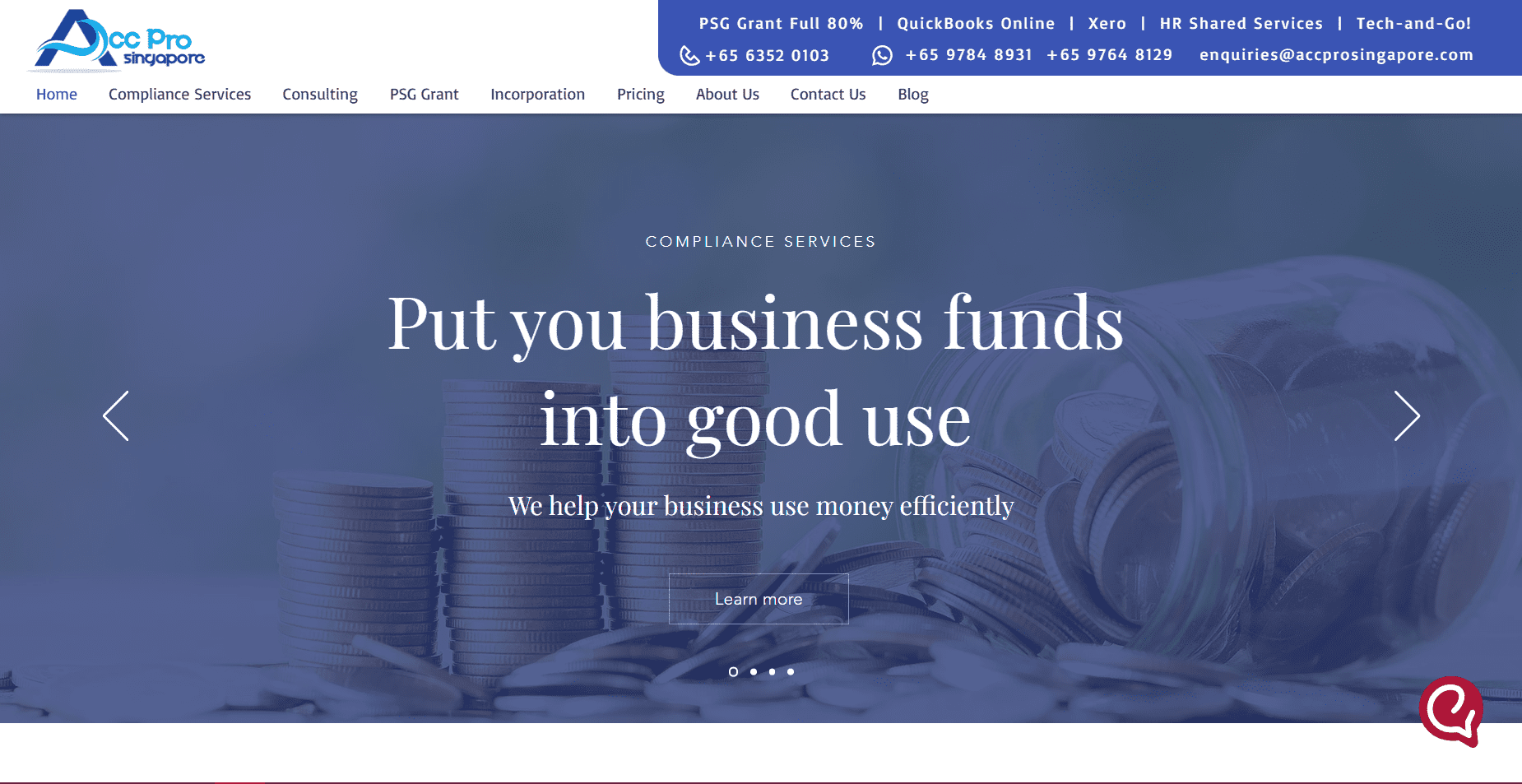 Acc Pro Singapore is a world-class company that provides a wide range of accounting services suitable for using your funds efficiently. Many praise them for providing nothing but value-adding technology and solutions that can make any company grow.
Their team is composed of Accredited Digital & Chartered Accountants, all of which are knowledgeable in the various aspects of accounting. With their diverse skillsets and perspectives, they work towards providing solutions tailor-fit to their client's individual situation.
Their bookkeeping and payroll management services are unbeatable when it comes to accuracy and efficiency. Unlike other bookkeeping services, theirs is automated and cloud ready, which makes it easier to monitor and maintain.
Best of all, they provide comprehensive information regarding your finances to help you make better, data-backed decisions. All in all, Acc Pro Singapores' flexible, high quality solutions make them an excellent solutions provider for accounting issues of all kinds.
Highlights
Wide range of services
Team of professional experts
Patient, friendly, and knowledgeable staff
Cloud ready software
39. ACE Financial Accounting

With over 12 years of experience, Ace Financial Accounting is definitely a payroll service to be trusted, with clients from both small and medium-sized businesses.
It knows that businesses have different needs, which is why it provides customised accounting advice to accommodate the varying needs of its clients.
What makes it an effective payroll service provider is that it draws inspiration from research and employs only experts in the industry. Some of its services include secretarial services, accounting services, tax services, & audit services, among others.
Highlights
12 years of experience
Customised solutions
Customer satisfaction
40. Impact Best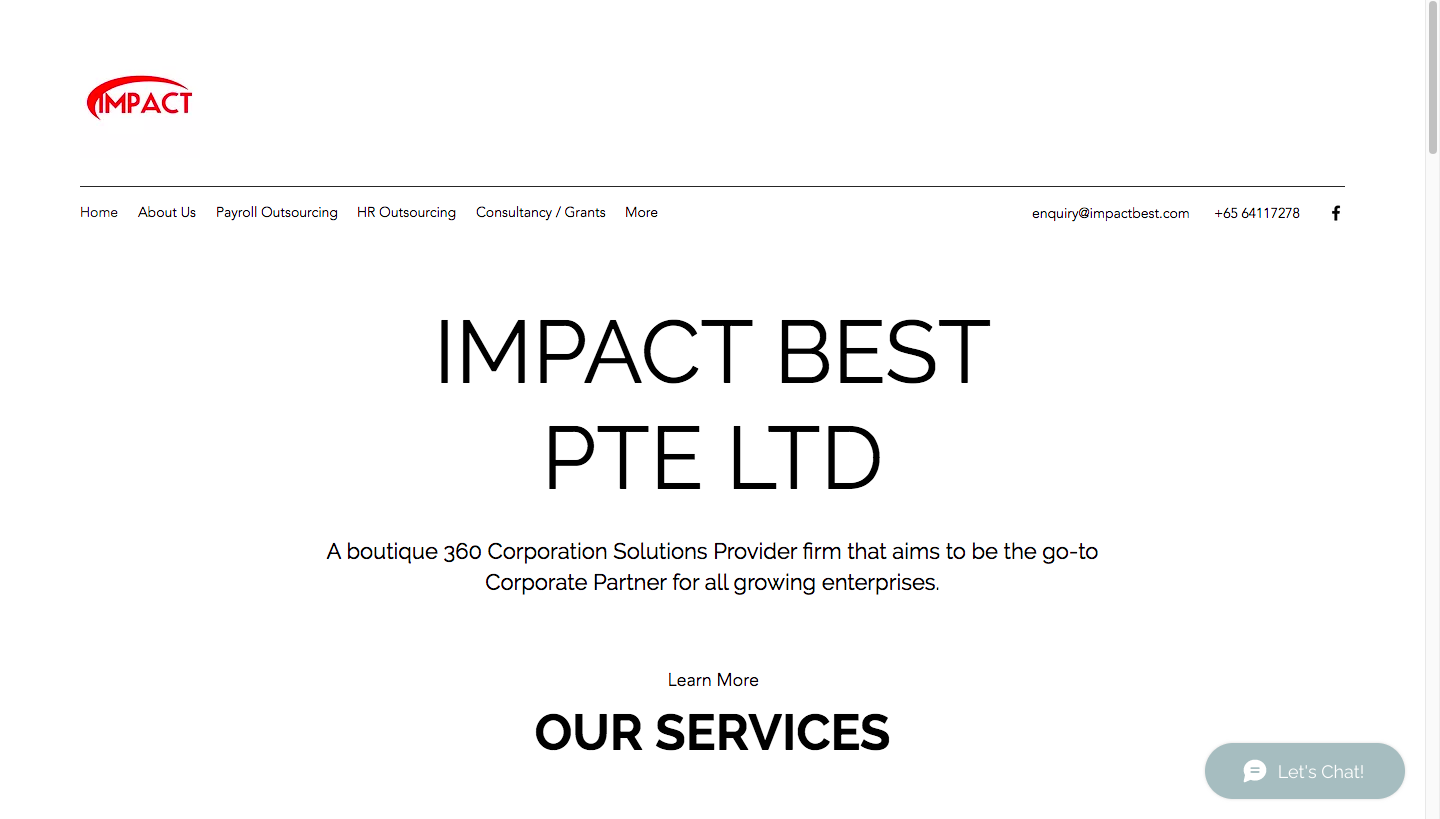 If you're looking to outsource your human resource needs for your company, Impact Best is an option worth considering. This boutique firm aims to provide a complete all-in-one solution for corporate services. 
With a team consisting of both veterans and young minds, Impact Best offers a great mix of talent that can get the job done. Whether you need help with administration details or payroll, they can offer a helping hand so you can focus more on growing your business or other important matters. 
If you're a business owner and need assistance in compliance with requirements or need a risk management assessment, Impact Best can provide these services as well. Through their HR outsourcing services, they can ensure that you're following labor laws and doing due diligence when it comes to your employees. 
For those that need staffing solutions, Impact Best has the necessary experience in recruitment as well. They have a reputable track record in hiring foreign workers for those businesses that prefer to hire talent from abroad. 
Impact Best also has a certified Practicing Management Consultant (PMC) recognized by Enterprise SG that can help you grow your projects. They can assist in getting government grants if you need support for your enterprise. 
Highlights
Offers no-obligation consultations

Complete all-in-one solution for HR outsourcing needs

Can recruit foreign works
41. Times Software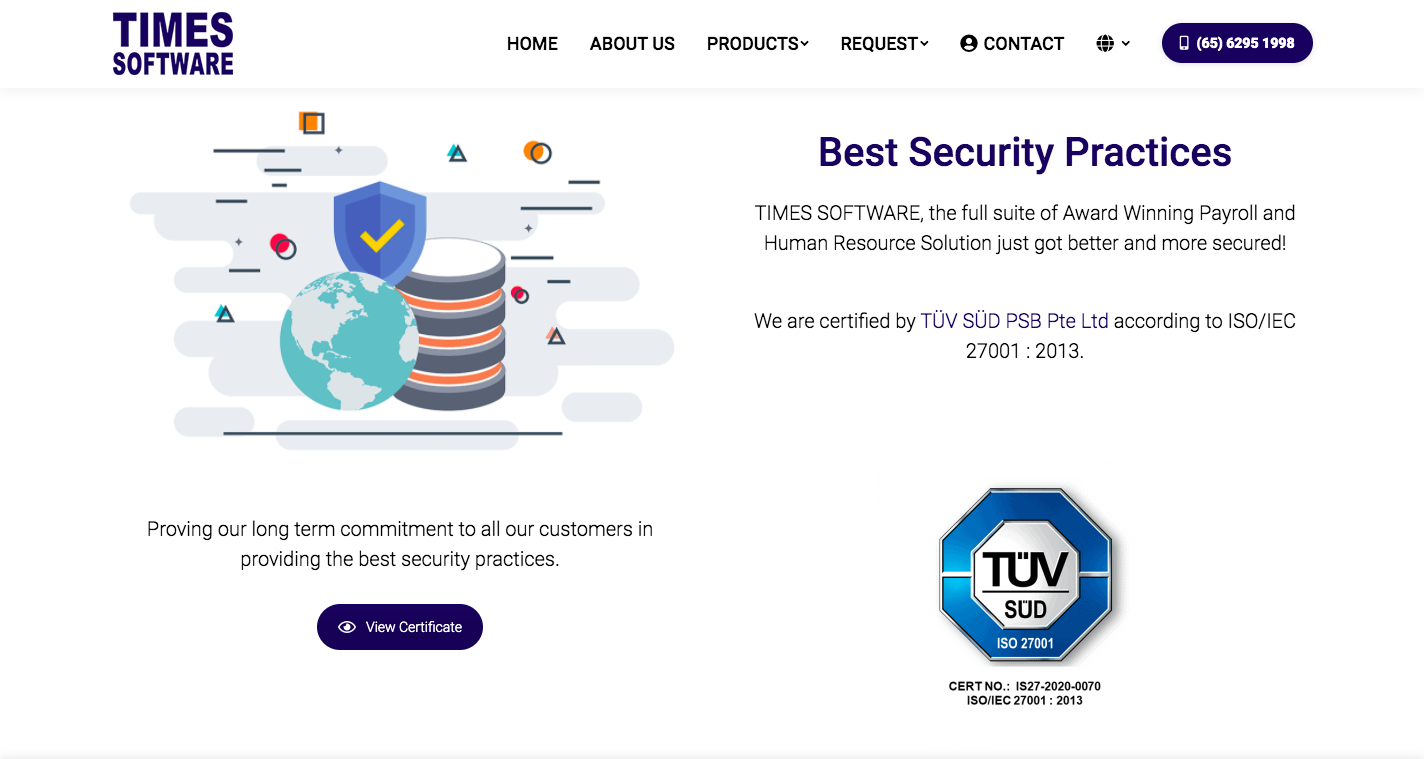 Times Software was founded in 1998 to provide outsourced software solutions and services to businesses. Starting of with just four employees, they have now become one of leading companies in their niche category, used by over 12,000 companies in the country. 
They primarily offer payroll and human capital management services, through a suite of various software solutions. By providing businesses a more streamlined process of achieving their requirements, companies can focus more on productivity and profit. 
They are certified by TÜV SÜD PSB Pte Ltd according to ISO/IEC 27001 : 2013. This certification is proof of their ongoing commitment to all their clients in providing the best security practices and solutions.
So whether you want to automate your payroll process or have a paperless and digital HR system, Times Software is an option worth looking into. They have helped thousands of businesses streamline their processes and make them one of our top payroll services companies in Singapore. 
Highlights
Over three decades of experience

Complete payroll and HR outsourcing software

Can train and recruit 
42. iqDynamics Pte Ltd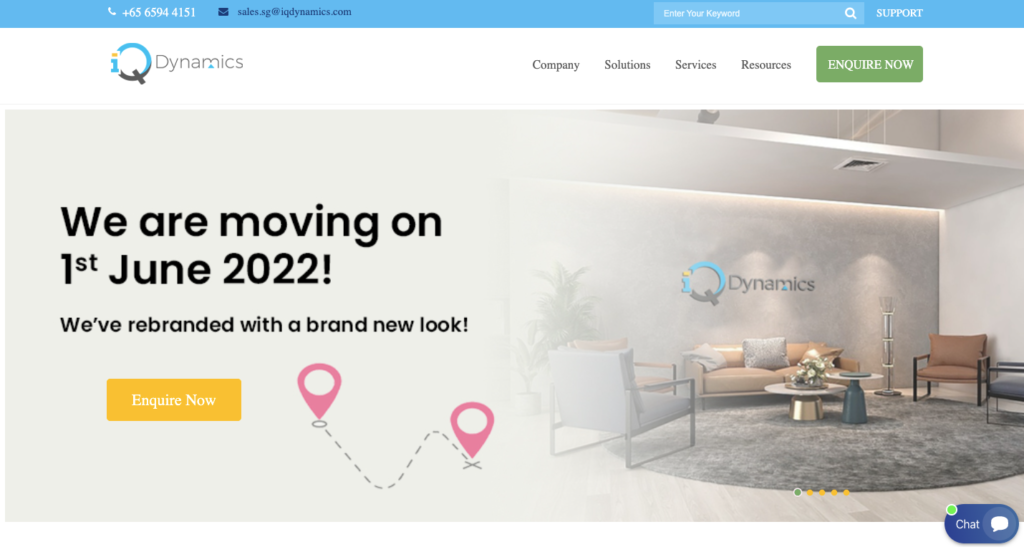 | | |
| --- | --- |
| BEST FOR | Professional Services, Support Services, HR Outsourcing AND IT Managed Services |
| WEBSITE | https://www.iqdynamics.com/ |
| ADDRESS | 351 Braddell Road, #04-04 Singapore 579713 |
| CONTACT DETAILS | +65 6594 4151 |


Since 1994, iqDynamics Pte Ltd has been providing enterprise-grade software to organizations and enterprises of all kinds in an inexpensive manner

We are in awe of their belief that people are not only the greatest assets but also the most sustainable resource in every organization, according to iqDynamics. They are passionate about creating software solutions that assist organizations in realizing their full human potential.

A glimpse on the projects they have built and launched includes StudentLink last 2002 (a school administration system), HRiQTM Human Capital Management Solution the following year, and then MembersLink (our club management system).

Over the previous two decades, they have distributed all three of their products to a diverse range of enterprises, organizations, clubs, educational institutions, and charitable groups.

Aside from that, they've also collaborated extensively with our clients, industry experts, business partners, and government agencies to develop their solutions so that we can provide the greatest service to all of our customers, past, present, and future.

HRiQ is a comprehensive HR Software and Talent Suite for businesses that includes features focused toward managing a large workforce while also accommodating unique or complex HR policies.

HRiQ is always evolving with the philosophy that your HR management software should support your operations, not the other way around. Your employee data stays synchronized throughout all HR and Talent Management activities with a complete connection across HRiQ's suite or with your existing HR software, allowing real-time data analysis and extraction to promote organizational performance.

HRiQ uses automation to relieve not only administrative and time-consuming HR operational responsibilities, but also to suit your organization's particular complex regulations.

Improve management and interaction of your HR procedures with your staff wherever they are with HRiQ mobile.
Highlights
Integrated HRMS and Talent Management (HRiQ) with rich functions and reporting
Award Winning HRMS and Talent management software
Commitment to deliver high-quality local services to our customers
Application software solution is developed using Microsoft Technology
Easy to use, secure and modular application
Cloud based HRMS with flexibility of on premise deployment
On-going R&D to utilise latest technology for our applications HRiQ to provide better functions and usability to our customer
That's it for our list of the best payroll services in Singapore! If you know of more options, tell us more about their services as we may also add them to our list.
To help you with managing more business operations such as monitoring negotiations and keeping track of every transaction, see our list too of the companies that do the best bookkeeping in Singapore. Some of them also provide payroll solutions, so you might also be interested in those selections.