How to Preserve Fresh Flower Arrangements
Got a swoon-worthy flower delivery from someone special and want the moment to last forever? We hear you!
The sad reality is that flowers will wilt and won't remain fresh all the time. However, there are some ways to make them last longer and keep the blooms colourful and bright beyond a few weeks.
That's why today's post is all about how to preserve fresh flower arrangements using simple methods you can easily do.
Select flowers with a long shelf life.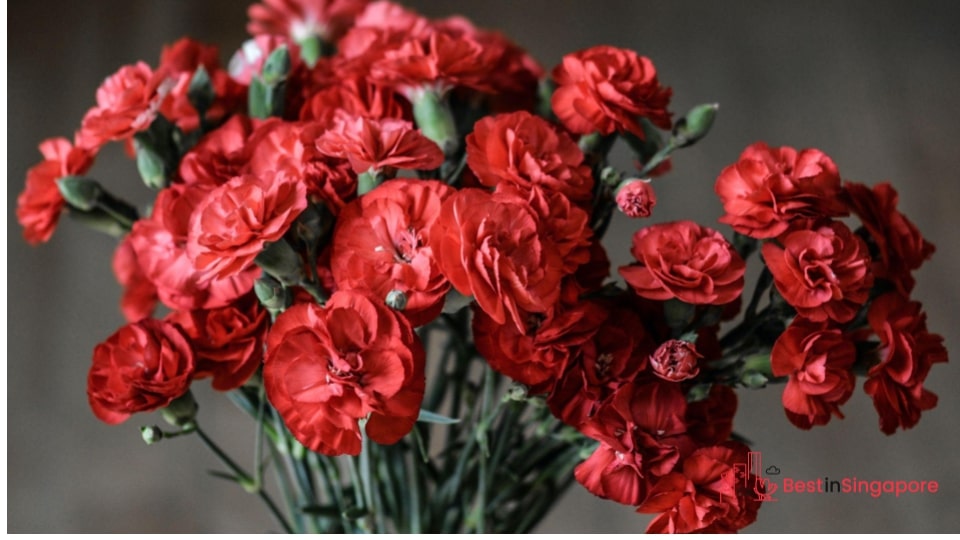 Ever attended a ribbon-cutting ceremony and noticed the grand opening flower stands at the event? 
The next time you do, take note of which flowers have retained their colour and freshness after a few days. This can give you an idea which blooms are hardy enough to withstand being cut and keep their beauty for longer.
Institutions like private banks are always opening new branches so you can ask the manager for some tips on which flowers typically have a longer shelf life. The great news is that there are many cheap flower delivery options that carry long-lasting cut flowers like carnations, chrysanthemums, and orchids. 
(Of course, if you received a bouquet of flowers as a gift, you might not have any choice on the blooms selection!).
Add floral preservatives to the water.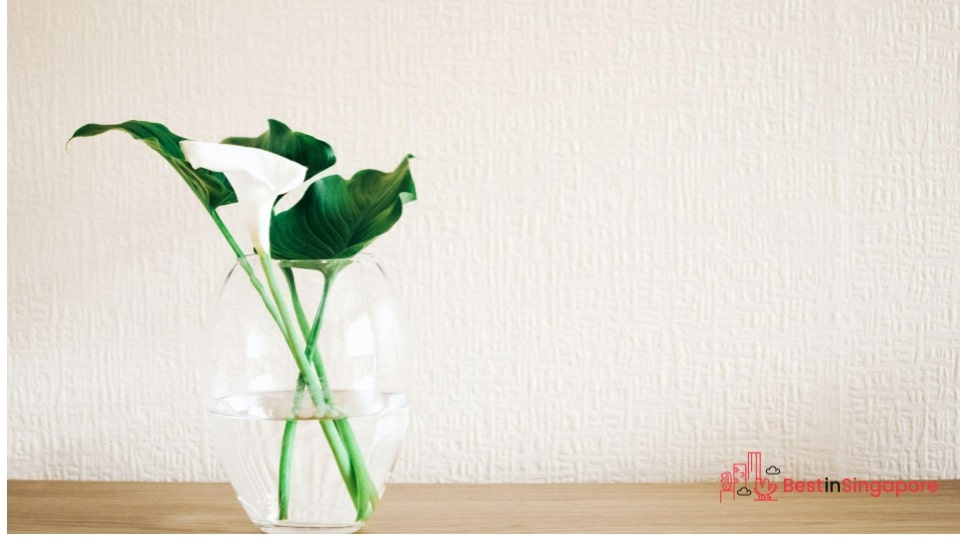 The best-preserved flowers are those that use floral preservatives to make the blooms last longer while keeping fungi and bacteria at bay. Most flower markets and nurseries carry this, and it's easy enough to mix in water following the instructions.
Your flower arrangement may not demand the same kind of upkeep and maintenance as that of an indoor houseplant. However, it's still a cost-effective method to stock up on commercial floral preservatives if you see yourself wanting to make it a habit to keep floral arrangements fresher for longer.
Some florists also recommend adding a teaspoon of bleach to act as a fungicide and help preserve your arrangement. This could be done in a pinch if you're out of preservatives.
Strip off the leaves.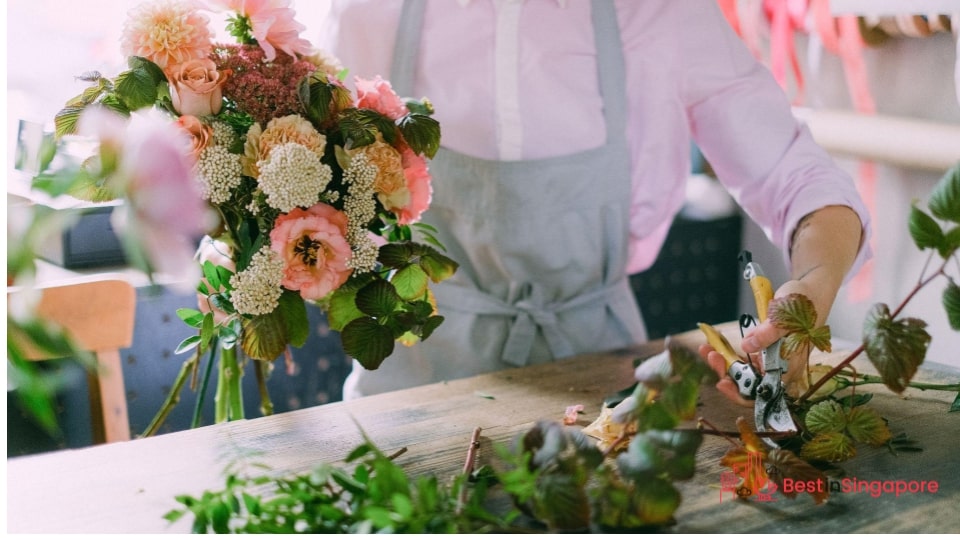 Most dried flower arrangements don't use leafy greens in them, so take a leaf (pun unintended) out of this book and strip your blooms of any existing leaves.
Leaves and foliage, especially those submerged in water, can harbour bacteria and microbes that can make the entire bouquet wilt faster. Plus, all the slime that leaves tend to turn into can really dull a previously attractive arrangement.
So strip those leaves away like you're on a tree cutting mission in your backyard. You'll then be left with colourful and pretty blooms that are easier to preserve.
Change the water after every few days.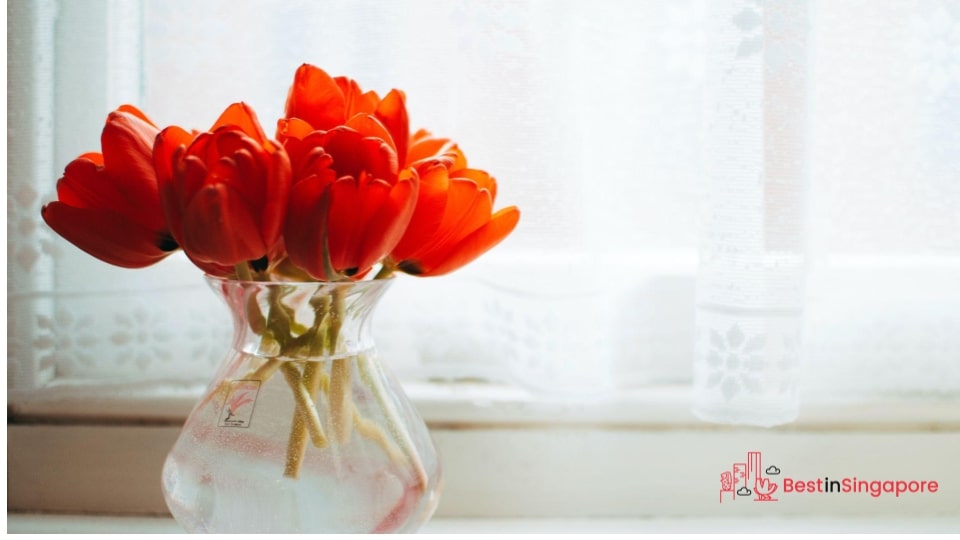 Even if it's glorified home decor now, your flower arrangement still requires care to make it as lovely as the day it first arrived.
Along with using a floral preservative, your flowers need to have their water changed after a few days. Doing this will keep fungi and other yucky things from damaging the flowers' stems.
You could use a water filter to make sure your flowers get the purest water in their vase or container.  Add more floral preservatives every time you change the water so it doesn't get yucky and gooey over time.