The 20 Best Flower Delivery Services in Singapore
Whether it's a wedding or birthday surprise you're planning, flower arrangements make milestones look and seem better. Working with top flower delivery services makes the planning process so much easier!
Here are our top florists in Singapore to help you get ahead of your event preparation and make someone smile today!
Before we get into our florist reviews, take a look at the estimated costs of flower delivery.
How much do florists in Singapore charge customers?
| Flower Shop | Estimated Starting Cost (Bouquet of Flowers) |
| --- | --- |
| Little Red Dot Florist | $70  |
| Flower Empire | $118 |
| Flower Addict | $109 |
| Flowers and Kisses | $25 |
| Ana Hana Flower | $45 |
| Petite Fleur Singapore | $28 |
| Windflower Florist | $30 |
| Floral Garage | $21 |
| Floristique | $39.90 |
| Roses Only | $89.95 |
| SK Fleur | $30 |
| Far East Flora | $29.90 |
| XpressFlower | $40 |
| The Florte | $26 |
| The Floral Atelier | $100 |
| Flower Advisor | $42 |
| Ji Mei Floral Creation | $50 |
| Joaquim Florist | $50 |
| Simply Hamper | $70 |
| Farm Florist | $39.90 |
Top-Rated Flower Delivery Services in Singapore
We assessed the best flower delivery services based on the following criteria:
1. SK Fleur
"SKfleur, located in a central area of Singapore, supplies a wide range of DIY Preserved and Dried Flowers for floral designing, bridals, weddings and events."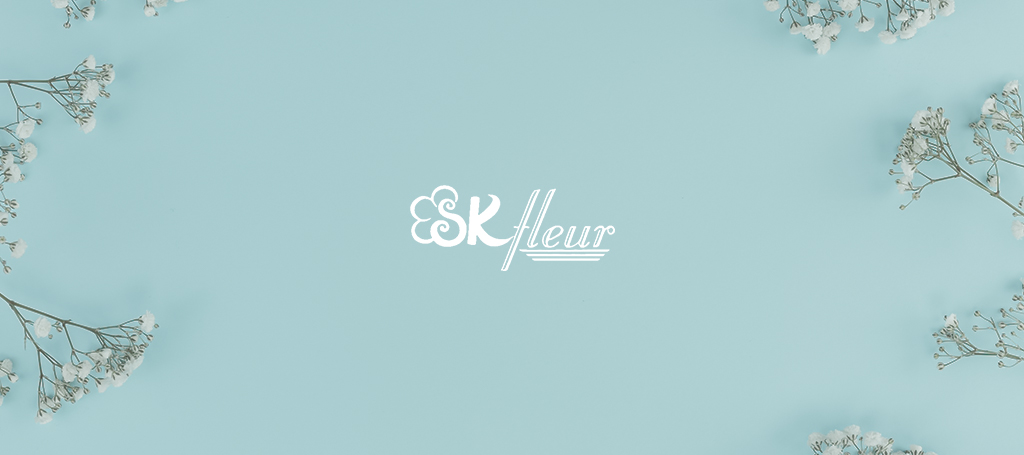 If you're looking for a unique gift idea, SK Fleur offers flower arrangements, preserved flowers, and more!
The minimum order value for free delivery is $100, which is quite steep in our opinion. Luckily, the shop has an excellent range of choices, which encourages customers to purchase more than one set.
Bloom boxes, flower stands, and flower bouquets make for eye-catching ornaments at corporate events and weddings. We suggest ordering items at least three days in advance if you're planning an event.
SK Fleur operates on an afternoon schedule, so we highly recommend booking their flower delivery services before their cutoff time at noon.
2. Little Red Dot Florist
"Online fresh flowers delivered to your doorstep on the same day!"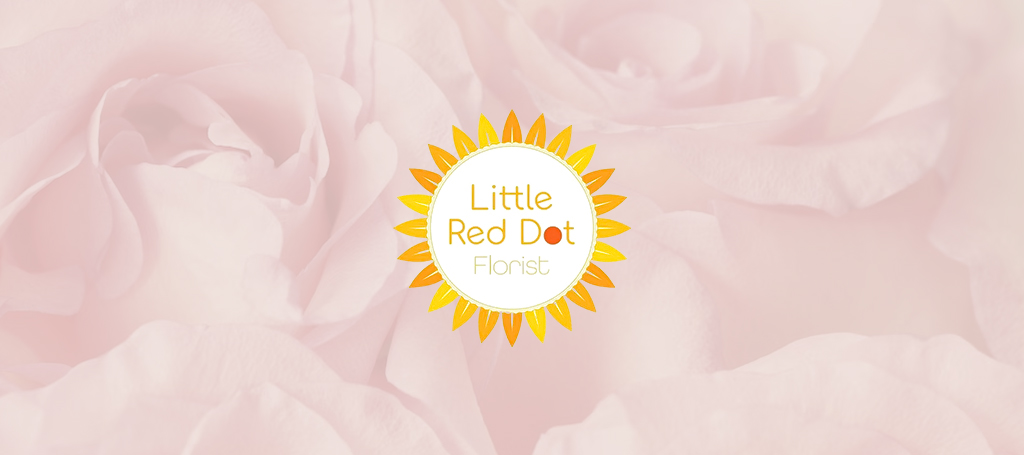 Getting a bouquet of flowers from Little Red Dot Florist is worth the money and effort. This flower delivery service offers same-day delivery with no minimum order value for the service.
It's a great deal, especially since Little Red Dot Florist conducts deliveries islandwide! Many flower shops in Singapore do the same thing, except customers would have to meet a minimum purchase amount.
There is also only one branch of this florist, which could be troublesome if you live far from the location and prefer to buy flower arrangements from a store nearby.
While regular orders have no minimum purchase policy, bespoke floral arrangements do, starting at $100.
If you're willing to pay a premium, Little Red Dot Florist is a solid option to consider when shopping for flowers.
3. Flower Empire
"Flowers to impress"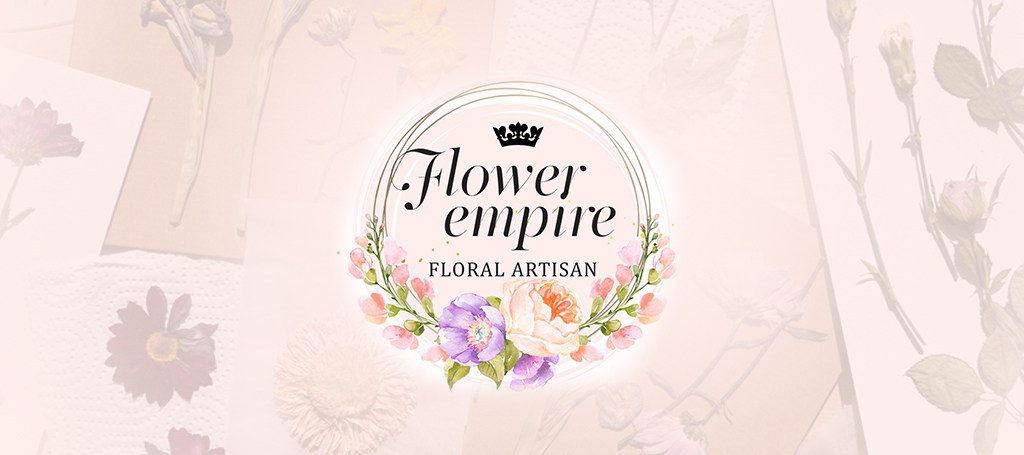 Flower Empire is another flower shop that sells bouquets of flowers, flower stands, and flower arrangements for a wide spectrum of occasions.
What we like most about Flower Empire is its free delivery at no minimum cost and flower subscription service. Companies who need regular flower stands or flower arrangements will enjoy constant business with Flower Empire.
This florist's same-day flower delivery service is also quite commendable but is only available for select bouquets only.
The shop also opens late, and once purchases have been made, there are no refunds. It's quite a disappointment, especially for customers who want extra protection covering any incidents along the way.
Despite that, Flower Empire is an excellent florist for bouquet delivery. We highly recommend working with them for large events and special occasions.
4. Flower Addict
"Helping you make life beautiful with same-day flower delivery in Singapore"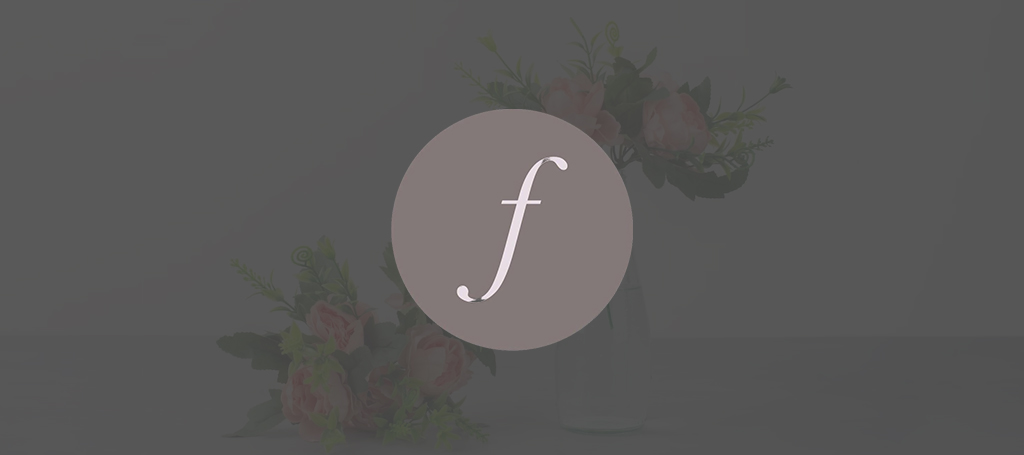 When it comes to searching for same-day bouquet delivery, many customers look to Flower Addict for fresh flower arrangements.
To get the best value for your money, Flower Addict's bouquets of flowers get discounted the bigger the order you make. If you're planning a big event, Flower Addict may be the best florist for you.
While deliveries are speedy, there is a fee of $25 for express service. Same-day delivery windows are pretty short, so any last-minute orders will be subject to additional charges.
Aside from that, Flower Addict rewards customers who refer the company to friends. Customers enjoy discounts and vouchers for every friend they refer through the referral programme.
Overall, we highly recommend Flower Addict for customers seeking flower arrangements for large events such as parties, weddings, and grand openings.
5. Flowers and Kisses
"Online florist Singapore. Picked fresh daily, quality guaranteed."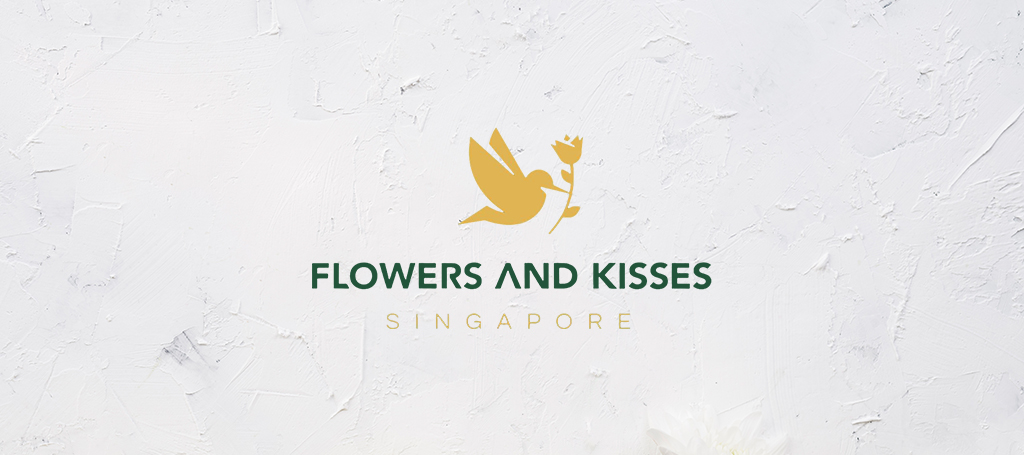 Flowers and Kisses is a highly recommended florist for customers seeking flower stands. Enjoy same-day free delivery across the country at no minimum order value!
Flowers and Kisses is also a solid option for flower arrangements. The florist specialises in corporate and condolence stands as well as flower arrangements for weddings and birthdays.
While deliveries cover the whole of Singapore, there is a $15 surcharge fee for customers sending bouquets of flowers to Sentosa Island or Changi Airport.
There are also shorter operating hours every Saturday, which could be a disadvantage for last-minute orders. Despite that, we highly recommend Flowers and Kisses for flower stands and flower arrangements.
6. Ana Hana Flower
"Flowers for life's grand milestones"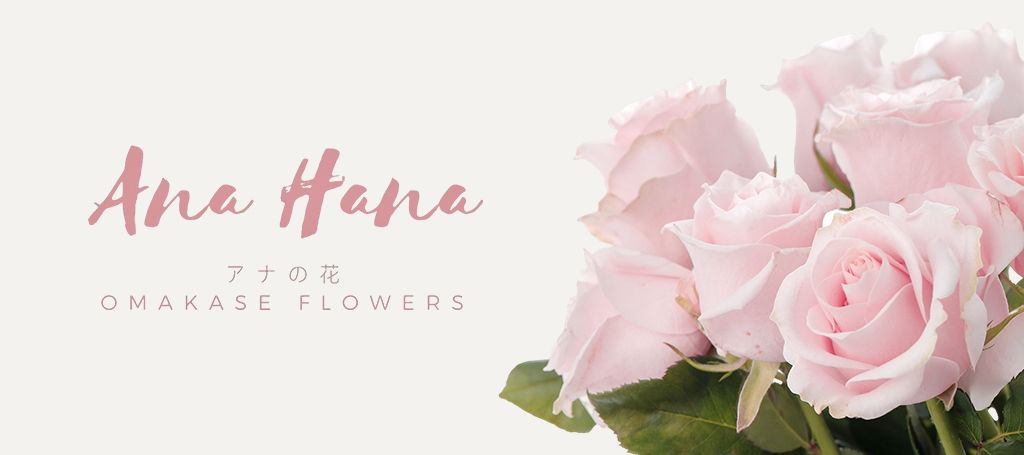 Bridal bouquets from Ana Hana Flower are some of the most renowned in Singapore. With worldwide shipping and customisable wedding packages, choosing Ana Hana Flower for your special day is highly recommended!
Ana Hana Flower is also a great florist for preserved flowers. We highly recommend choosing any of their bouquets for when you want to redecorate or revamp your home or office.
In case you're buying in small orders, note that there's a minimum order value of $55 for free delivery. Unless you're buying in bulk, Ana Hana Flower may not be your most affordable option.
There are also no returns on fresh flower arrangements or flower bouquets. For preserved or dried flowers, it's best to check with a representative about the refund policy to ensure that what you're returning is eligible for a refund.
7. Petite Fleur Singapore
"​​Petite Fleur is me finally breathing life into my dreams and sharing my love with the world."
Dried flowers is a trendy option for customers who want longer lasting blooms in their homes or office spaces. Petite Fleur Singapore is one of those flower shops that specialise in preserved or dried flowers.
Petite Fleur also delivers flower arrangements, and flower stands for corporate events. Bridal bouquets for weddings can also be arranged by this quaint florist.
Before you place an order online, note that there are no refunds for flowers bought from the website. To make the most out of your purchase, we suggest buying bouquets of flowers on-site.
Unfortunately, there's also no international shipping with Petite Fleur Singapore.
8. Windflower Florist
"Guaranteed delivery on time, else your order is free."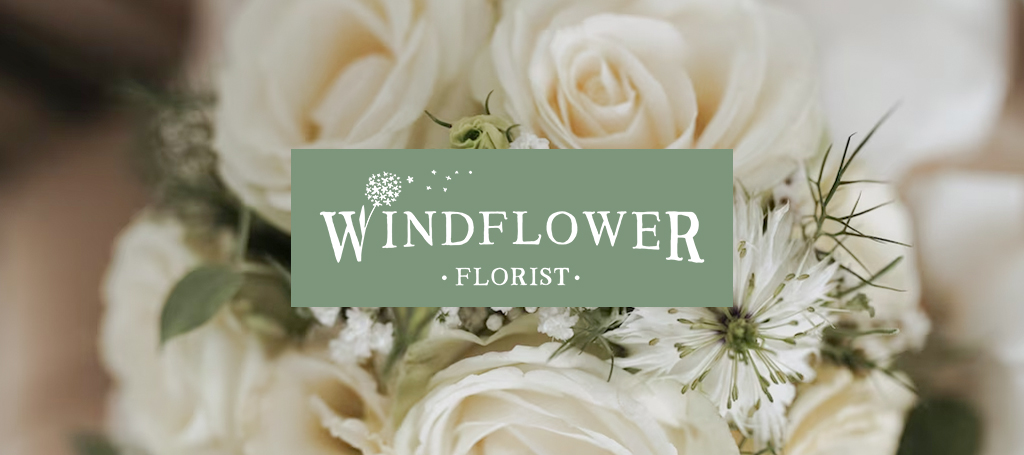 Another great source for bridal bouquets is Windflower Florist, a flower shop and flower delivery service that has its own wedding and bridal arm.
When it comes to styling an event, Windflower uses everlasting dried flowers to turn simple rooms into spaces meant for grand milestones. This makes it a highly suitable florist for weddings and corporate events.
What we like most about Windflower is its free delivery island-wide. The setback, however, is that certain areas are restricted for this service. Those who need bouquets of flowers sent to hospitals and the airport may have to pick up their orders on-site.
While there is no minimum order value, the standard prices are quite high, leaving customers with tight budgets with little room to pay for additional features such as small gifts.
If you don't mind the prices, Windflower is an excellent flower shop to get in touch with for your weddings, corporate events, or small tokens of appreciation.
9. Floral Garage
"#1 best flower delivery Singapore"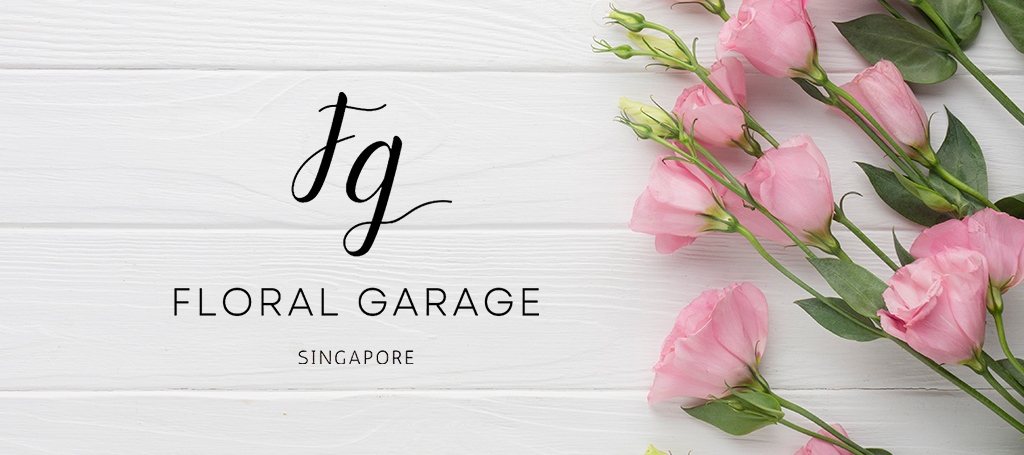 If you're on the lookout for affordable flower arrangements or preserved flowers, Floral Garage may be your best option.
This florist offers flower workshops if you wish to build your own bouquet of flowers for a special someone. You can also enjoy multiple discounts and same-day flower delivery.
While deliveries are made daily, there is a surcharge fee every Sunday. This, plus any other additional fees for extra features, may cause a strain on your budget.
Products, once sold, are also nonrefundable. It's quite disappointing, but Floral Garage aims to provide the best quality flowers at reasonable prices.
It's quite understandable, and if you're okay with the terms, we highly recommend working with Floral Garage.
10. Floristique
"We create bouquets to make a day!"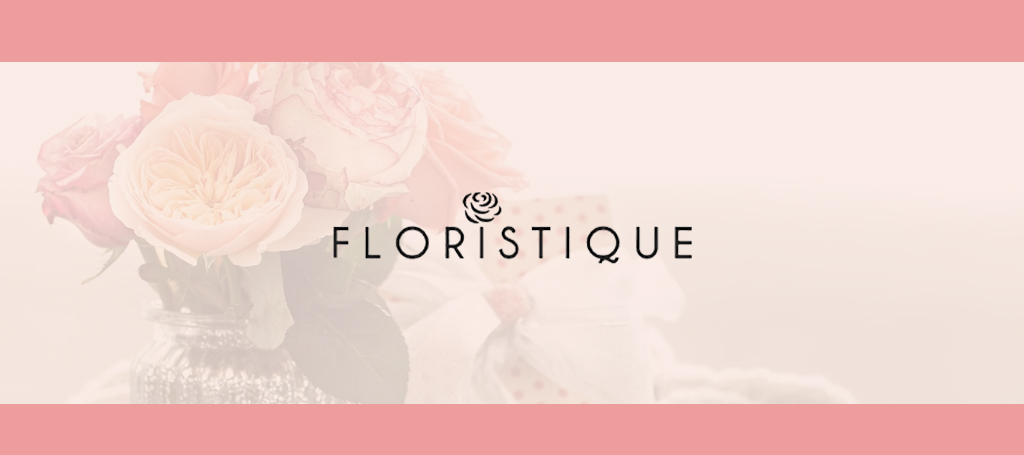 Floristique offers free flower delivery on the same day of your order placement, which is an excellent deal for those who want to send beautiful flower stands or bouquets to a loved one or event.
Even better, there is no minimum order value to avail the free delivery! Whether you choose a basic flower arrangement or an elaborate bridal bouquet, Floristique can create a design according to your specific needs.
If you're environmentally conscious, you'll be happy to hear that Floristique conducts carbon-free delivery island-wide! Gifting nature's best also means giving back to it, significantly benefiting customers who practice sustainability.
Before placing an order, ensure that the recipient is within Singapore, as Florisitique doesn't deliver overseas. The shop also closes early daily, so we highly suggest purchasing products ahead of your preferred delivery date.
11. Roses Only
"The best roses you will ever send"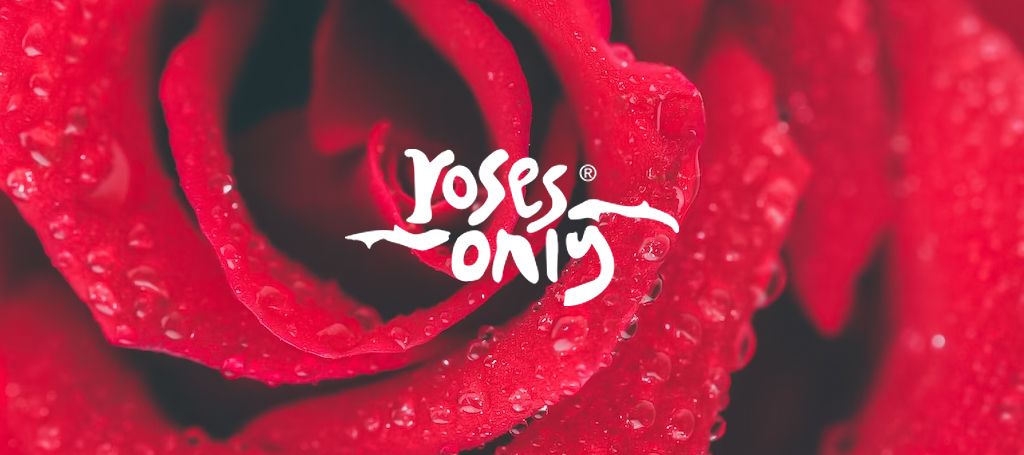 Roses are by far one of the most romantic and iconic flowers for gifting, and Roses Only knows just how to prepare them for a special someone or loved one.
Roses Only is a flower delivery service that specialises in roses. The shop also arranges other flower types like lilies, sunflowers, and tulips.
Roses Only also offer international delivery, so you can send a loved one a bouquet of flowers wherever they are in the world.
Just note that upon confirming your order, Roses Only only grants a refund to the non-delivery of items. Special delivery requests are unavailable during peak holidays such as Valentine's and Mother's Day.
If you don't mind the terms, we highly suggest ordering on a weekday since Saturday has a short order window.
Unless your weekend schedule is packed, it's best to give your order at least three days of preparation to make use of the refund policy when needed.
12. Far East Flora
"Make someone smile today. Number one online florist in Singapore."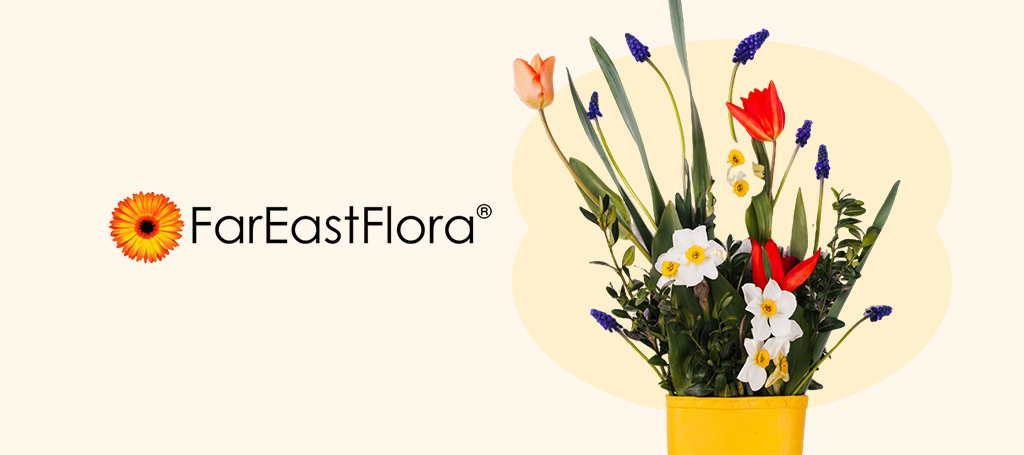 Far East Flora sends flower arrangements to overseas recipients. If you have a loved one living abroad, you can make them smile today with just a few clicks!
This flower shop has an excellent online interface that lets you choose your chosen bouquet of flowers seamlessly. Unlike most florists in Singapore, Far East Flora doesn't charge a surcharge fee for Sunday deliveries.
It's a great perk, especially for customers who prefer weekend delivery hours. Just note that if you request a refund, it takes about two to three weeks before the amount will be credited.
The long refund issuance may seem troublesome together with Far East Flora's noticeable slow response rate. Aside from that, Far East Flora is a solid florist to work with for special occasions.
13. XpressFlower
"24/7 flower delivery Singapore"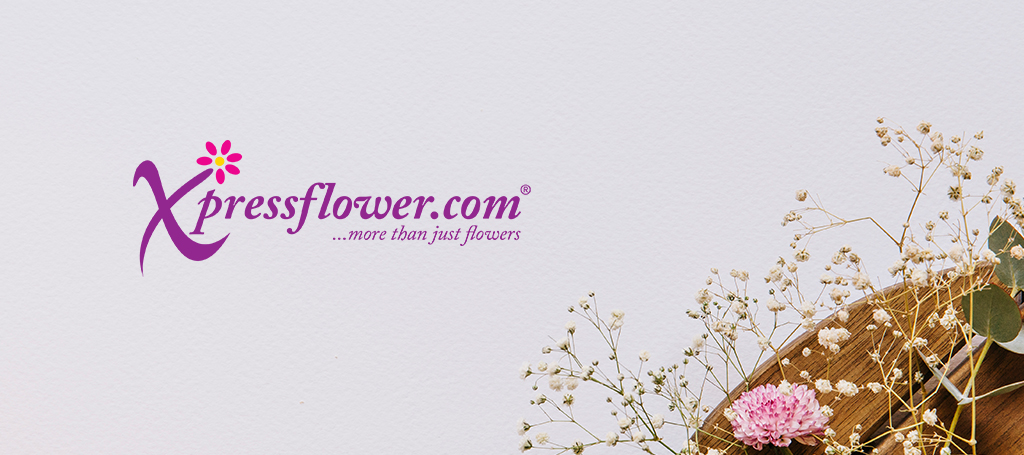 Got any last minute orders that need to be delivered at unlikely hours? XpressFlower delivers to customers 24/7 across Singapore.
If you're sending a bouquet of flowers abroad, XpressFlower can arrange for international shipping for you. There's a window for free delivery every day between 9:00 am and 6:00 pm, which is impressively long.
XpressFlower also has customisable flower bouquet packages with either fresh stems or preserved flowers of your choice. There are flower stands in varying sizes for your choosing, depending on the grandeur of an event.
For refunds, amounts may be credited after three months, which is a long time!
If you're looking for dried flowers, XpressFlower only offers preserved blooms as the closest alternative.
Overall, for speedy local and international deliveries, XpressFlower is a great florist to buy flower stands or bouquets of flowers from.
14. The Florte
"Same day delivery available for orders placed by 10 am"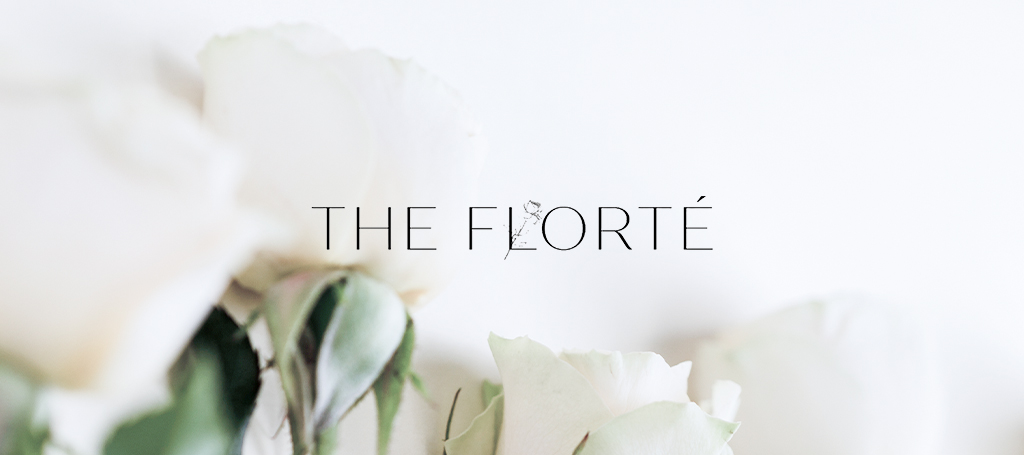 Shops that offer bouquet deliveries, like The Florte, are well-versed in flower care and proper storage without sacrificing time.
That's one of the reasons why we love The Florte when it comes to handling delicate bouquets of flowers or flower arrangements. The shop has its own wedding arm for exquisite bridal bouquets too.
Even if you urgently need a bouquet within the day, The Florte ensures that your flowers reach you in excellent condition. Whether it's preserved or dried flowers, your orders look just as they're pictured online.
If you plan to pick them up yourself, contact this florist first. The Florte doesn't accept walk-ins, nor do they accept returns or refunds on confirmed purchases.
It's quite a letdown, especially if you're testing out bouquet deliveries for the first time. While there is a window for same-day deliveries island-wide, there is a surcharge fee for urgent orders.
15. The Floral Atelier
"Beauty. Luxury. Exceptional."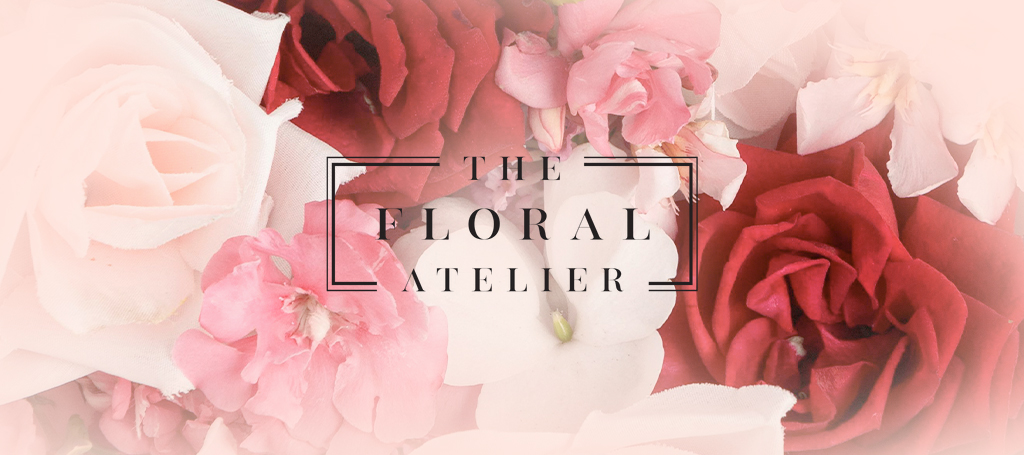 The Floral Atelier takes flower arrangements to a different level with its imported blooms from renowned flora countries in the world. This flower shop specialises in luxurious bridal bouquets and everlasting dried flowers.
What we like most about The Floral Atelier is its in-house vases, glassware, and bloom box collection, which makes every order much more personal. There's a great selection of flower arrangements available for every type of occasion.
Since The Floral Atelier leans toward the high-end spectrum of florists, expect the price tags to be hefty. There is also no refund policy nor free delivery.
However, the quality of each product you order is top-notch, which in our opinion, is worth the price you pay.
16. Flower Advisor
"Top online florist with same & next day delivery service Singapore"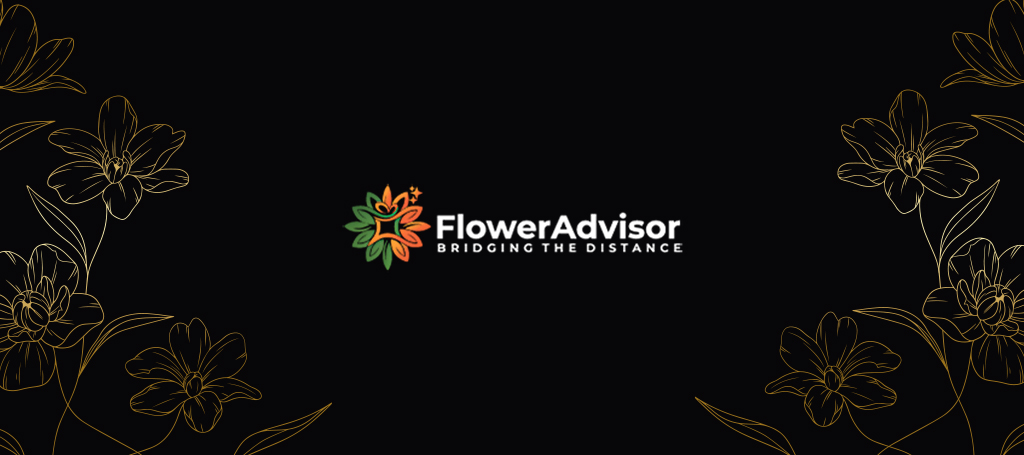 Flower Advisor is another florist that offers bouquet delivery. With 24-hour service and online ordering, you can purchase your desired blooms no matter the hour.
Flower Advisor even delivers bouquets of flowers or flower stands to restricted areas in Singapore. When it comes to international delivery, this florist delivers to over 100 countries in the world.
That's quite impressive, knowing that same-day deliveries are also welcome for orders abroad. Just take note of the pricey surcharge rates of $45 per order if the matter is urgent.
If you prefer to skip delivery and pick up the flowers yourself, unfortunately, Flower Advisor doesn't allow walk-ins or on-site pickups.
If you have a surprise in mind for a loved one, Flower Advisor is a flower shop that we'd recommend.
17. Ji Mei Floral Creation
"Your wholesale partner"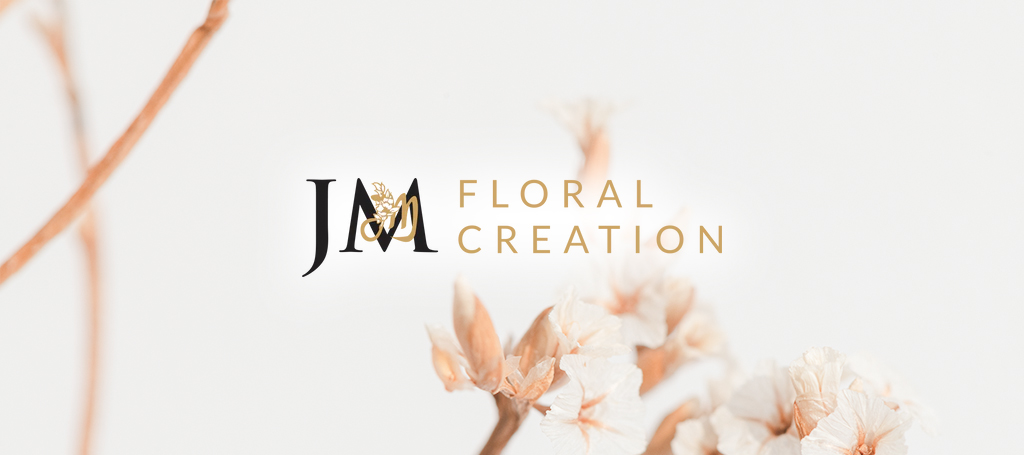 Ji Mei Floral Creation has been a trusted brand for over 30 years in Singapore. Businesses enjoy great wholesale deals on fresh or preserved flowers.
Customers enjoy low surcharge fees on holidays on top of Ji Mei Floral Creation's affordable range of flowers. For the price you pay, the bouquets are quite small, but for those on a budget, this florist may be the best option.
If you're looking for preserved flowers, Ji Mei Floral Creation has a selection of colourful blooms. The range is quite limited, however.
Thus, Ji Mei Floral Creation is best suited for businesses that want long-term flower supplies instead of single purchases. Nonetheless, customers with tight budgets may still enjoy gifting flowers with Ji Mei Floral Creation.
18. Joaquim Florist
"With your continuous support, Joaquim has become one of the leading florists in Singapore."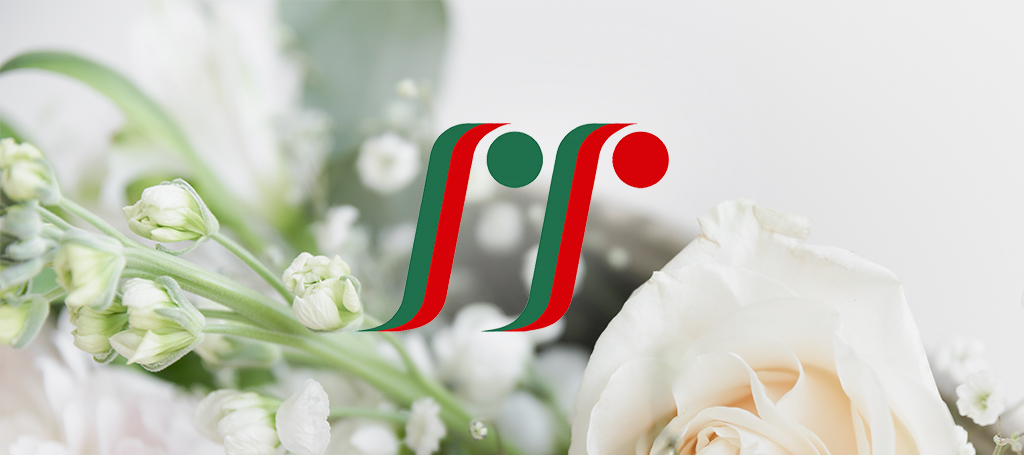 Seasonal gifts from Joaquim Florist are usually colourful, and it's a great florist to work with for flower stands and congratulatory flower arrangements.
There's a wide range of bouquet selections, flower stands, and even table arrangements for your home or office space.
Corporate events are also Joaquim Florist's speciality, so we highly recommend booking this florist for their services.
If it's bouquet delivery that you're looking for, Joaquim Florist can also arrange for same-day deliveries. There are no preserved or dried flowers in the collections, so if you're a fan of those, you might be better off with another flower shop.
When purchasing an item, make sure to narrow down your options because transactions are considered final after confirmation. Refunds or returns take a while to process, and additional charges may incur for the inconvenience.
19. Simply Hamper
"Simply Hamper is an online flower & hamper gift delivery agency in Singapore that specializes in curating beautifully crafted gifts."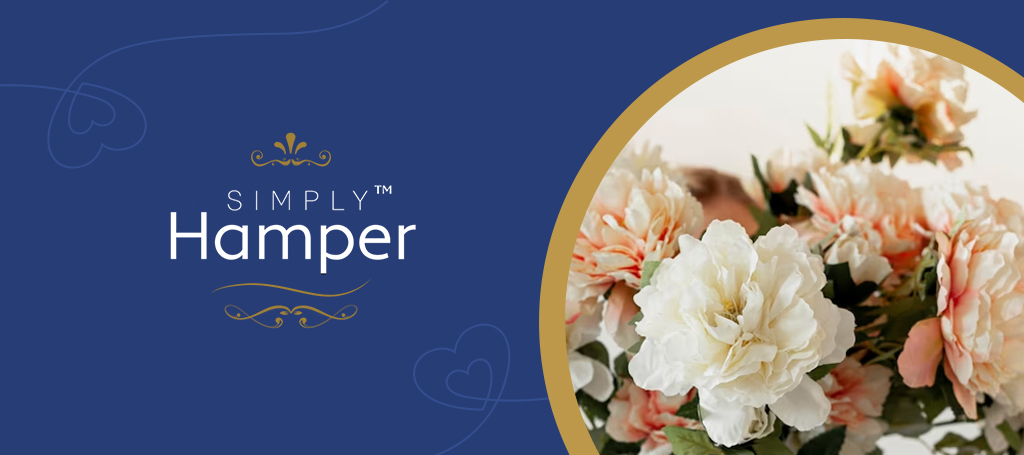 Simply Hamper should be on your watchlist if you're after unique gift ideas for friends, family members, and spouses. With a large bouquet and flower stand collection, you won't run out of ideas for every grand milestone.
Flower stands can come in baskets, wreaths, or regular stands. The bouquet collection is vast, with different sizes and types like bridal bouquets and more.
If you're paying from overseas, you might want to consider the additional charges from exchange rates. Simply Hamper accepts a limited range of payment options but mainly prioritises transactions in Singapore dollars.
That said, bouquet deliveries may cost you more than you think. There's also a noticeable delay in the flower shop's delivery times, where timeslots aren't followed.
Despite that, working with Simply Hamper for special occasions is still worth it.
20. Farm Florist
"The #1 flower delivery and florist in Singapore"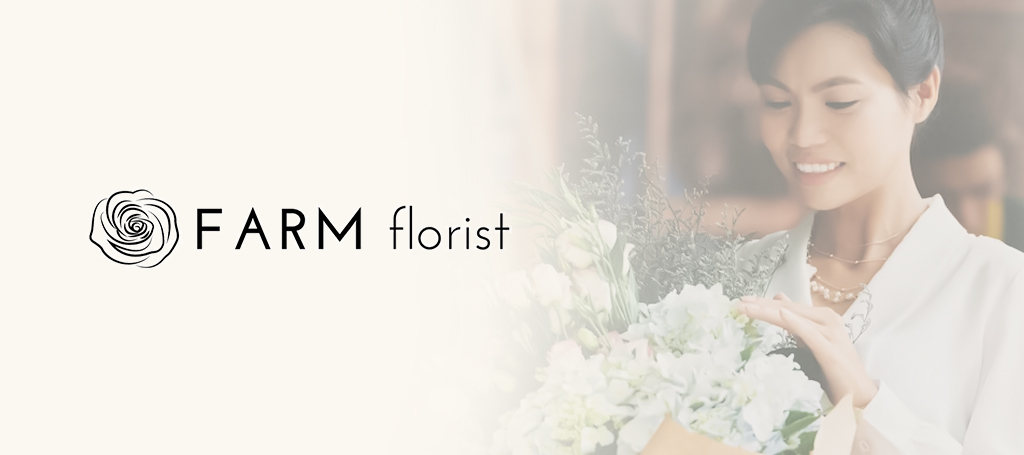 Farm Florist is no stranger to last-minute orders. In fact, this flower shop offers same-day flower delivery, even within the same hour upon ordering!
It's quite impressive, especially since Farm Florist conducts deliveries 24/7. The 12-hour free delivery window is definitely a plus for us too!
Every order is eligible for a full refund guarantee if an order is delivered late. However, refunds are issued in-store credits and may upset some customers who prefer to get their money back instead.
Restricted areas are covered by Farm Florist's delivery service, but the surcharge fee is quite high. Even with the price tag and additional fees, we still highly recommend Farm Florist for its super-fast bouquet delivery.
FAQs about Florists in Singapore
---
More Flower Shop Resources