The Best 24 Hr Funeral Flower Options in Singapore: 2021
When our loved ones have been experiencing and dealing with a great loss, giving funeral flowers in Singapore is one of the ways that we can do to express our sincere condolences. If we cannot visit them personally due to some unfortunate circumstances, we can have the flowers be delivered on time. Here are some of the best funeral flower shops in Singapore to help you send your compassion and sympathy to your family or friends.
1. A Better Florist

| | |
| --- | --- |
| BEST FOR  | Classic and Creative Condolence Wreaths, Affordable Selections |
| PRICING | Rates |
| WEBSITE | https://www.abetterflorist.com/ |
| ADDRESS |  12 Dunlop St, Singapore 209342 |
| CONTACT DETAILS | +65 3129 2635 |
| OPERATING HOURS | Open 24 hours |
A Better Florist has a variety of flowers and funeral wreaths in Singapore including flower stands, wreaths, baskets, and even table arrangements. Their concept designs for flower arrangements range from the most basic up to the grandest styles. They also have a mix of beautiful flowers that has thoughtful meanings that will let your family or friends feel loved. For the same-day deliveries of condolence flowers in Singapore, your orders can be delivered within 90 minutes anytime, anywhere. Their services also cater to everyone's budget so you can comfort your loved ones without spending too much from your budget.
Service Highlights
Free same-day delivery
Customized condolence flowers
Reasonable prices for as low as $75
Customer Reviews
A Better Florist has gained a lot of positive reviews because of their accommodating staff service, practical options, and premium product quality.  A reviewer expressed these thoughts and gave these compliments on Google Reviews:
"The flower was well received by the family members and it had broken the quiet, earnest, and solemn mood. Received good amount of feedback on how elegant the flower stand is. Despite my order was not able to fulfill due to shortage of flower, you guys did a wonderful job to upgrade my order and that really make my day. Thank you and keep up the good word. Cheers"
2. 24Hrs City Florist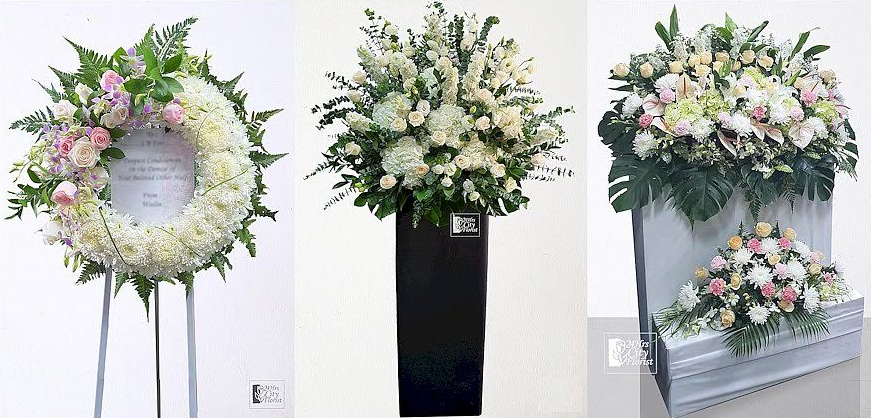 | | |
| --- | --- |
| BEST FOR  | Various Types and Designs of Funeral Flowers and Condolence Wreath |
| PRICING | Rates |
| WEBSITE | https://www.24hrscityflorist.com/ |
| ADDRESS | 161 Lavender Street #01-05 Singapore 338750 |
| CONTACT DETAILS | (65) 63964222 |
| OPERATING HOURS | Daily, 9am–6am , 24 Hours Delivery |
24Hrs City Florist offers a wide range of designs and color themes suitable for all religions and races. Most of their sympathy plants can last a longer lifespan which can still provide comfort even after the funeral.
The flower arrangements have simple yet classic styles that come with a full basket or bouquet. Their section includes white flowers, roses, sympathy lilies, orchids, and potted flowers and plants as well.
It also comes in different types such as casket top, cross, photo frame, flower bed, and table spray. They have condolence flower wreaths in Singapore for as low as under $150 which can be quite a practical option.
Service Highlights
Specific requests
Affordable prices
Same day delivery
Customer Service
Most customers of 24 Hours City Florist have recommended their services because of the responsive customer service, which is essential when you need funeral flowers for same day delivery in Singapore. 
Many were also impressed with the accessible options as well as the personalised touch on the flower arrangements. Henry, a satisfied customer, shared his experience on Google Reviews:
Ordered 3 standees for a Grand Opening and not only was the delivery prompt, ALL the flowers were fresh (have had experience where there are a couple of bad stalks hidden here and there in a bouquet from other florists) and arrangement was splendid! Looks "better in person" definitely. Very happy with the product and those standees were definitely worthy of their places right central in front of the newly opened bar. Will come back for sure, noticed that they have got a quite of handful of new arrangements for their bouquets coming up. And I was told they could customize should you require.  Was shown some "off the menu" arrangements and was truly impressed. Highly recommend! Speak to these guys! 
3. Hazel

BEST FOR 
Dynamic and Grand Condolence Wreaths
PRICING
Rates
WEBSITE
https://hazel.com.sg/
ADDRESS
8 New Industrial Road #02-02 LHK3 Building Singapore 536200
CONTACT DETAILS
(65) 6286 6772
OPERATING HOURS

Monday to Friday – 9am–6pm

Saturday to Sunday – 9am–3:30pm
Hazel has the most luxurious and decorative condolence wreaths in Singapore. Despite the stylish designs, they are still at a cheaper price so if you are looking for a grand and formal theme that you can afford, this place is the best choice for you. Having their products be placed on the funeral will not only bring comfort but it will also emphasise a dignified and elegant ambiance. Aside from the bereavement flowers in Singapore, they also have blankets and banners which are commonly used by specific religions.
Service Highlights
Creative designs and styles
Rewards and voucher redemption
Online order tracker
Customer Reviews
One of the most outstanding features of Hazel is their international delivery services for those can' go back to their hometown and visit their loved ones. A reviewer gave this top-rated feedback on Google Reviews:
"I ordered condolence wreath at 6pm the day before. The next day, they sent the wreath in the morning. Delivery is fast & prompt. They have various pricing & designs of wreath, from pocket friendly pricing $50+ (including delivery fee) to expensive ones to cater to different customers. I will definitely order from Hazel Florist in future for other occasions." 
 4. Wreath Gallery

| | |
| --- | --- |
| BEST FOR  | High-Quality Designs and Extensive Wreath Selections |
| PRICING | Rates |
| WEBSITE | https://www.wreathgallery.com.sg/ |
| ADDRESS | 8A Admiralty Street , #05-23 Singapore 757437 |
| CONTACT DETAILS | (65) 9852 8682 |
Compared to the other flower shops, Wreath Gallery focuses on providing funeral services through their broad selections of condolence wreaths. This includes different ranges such as the value wreaths which costs a cheaper price and other options are classic, superior, deluxe, and premium. Whether you prefer a minimalistic or splendid design, they have all the choices for you. Aside from the common types, they also offer wreaths for altar and coffin top arrangements.
Service Highlights
Altar and coffin top arrangements
Same-day delivery
Customer Reviews
As their services cater to funeral services only, you can rest assured that they will be able to provide timely and excellent customer service. Wreath Gallery has been featured on the list of Flower Delivery Reviews and stated:
"Since condolence wreaths are their florist's expertise, you can consult their staff and florists for guidance in choosing the appropriate arrangement for the occasion."
5. Angel Florist

BEST FOR 
Modern and Traditional Arrangements
PRICING
Rates
WEBSITE
https://www.angelflorist.com/
ADDRESS
8 Admiralty Street, #05-16 Admirax, Singapore 757438
CONTACT DETAILS
+65 6908 1788
OPERATING HOURS

Monday to Friday – 9am–6pm

Saturday – 9am–1pm
Angel Florist provides diverse selections of funeral wreaths and stands which are all arranged and created with signature styles. Most of their wreaths contain some words of comfort to rely on your deepest condolences. For those who are suffering from a long distance with their loved ones, they have international deliveries for selected countries so make sure to check all of their options. They have a wide range of flower types, you can get to choose your preferred kind. The prices may vary depending on the forms and styles of the flowers for funeral in Singapore but all products are at reasonable prices. 
Service Highlights
Overseas delivery service
Large inventory of fresh flowers
Customer Reviews
Being an award-winning flower shop, they have been serving their customers for many decades now and they have never failed to deliver top-notch service quality. Mabel Yap expressed her gratitude towards the team and wrote this feedback on Google Reviews:
"During the last 2 months, numerous occasions arose when I needed to show care and concern to close friends who have to battle life threatening conditions.  Sarah from Angelflorist took the time to understand my needs and customized the floral arrangements and gifts for the different recipients.  My friends told me that the flowers really lifted their spirits when they were undergoing the therapies, and the gift bears continued to cheer them up.  We were all very impressed with the high and lasting quality of the blooms.  Recently, Angelflorist also helped send a lovely vase of flowers, sparkling juice and goodies to colleagues who went the extra mile to serve others.  There is no better way to show appreciation.  My heartfelt thanks to Sarah and team at Angelflorist!" 
6. Little Flower Hut

Little Flower Hut has the most affordable condolences flower delivery in Singapore. Yet they also have exquisite designs that are curated with detailed arrangements. They take pride in their over 100 funeral flower designs which include cross wreaths, condolence flower stand, coffin top flower arrangement, flower ring, bouquets, and many more. They claim to have one of the largest selections of different types, colors, and arrangements for funerals. They even offer condolences blanket, flowers for cremation, and funeral baskets.
Service Highlights
All kinds of themes and designs
24/7 delivery services
Personalized funeral flowers
Customer Reviews
You will never go wrong with a flower shop that has endless options as you can get to choose the most suitable and appropriate. A reviewer from Google Reviews wrote:
"Excellent service! I'm honestly impressed and very grateful to Little Flower Hut. I ordered a wreath late on the 14th of Feb, to be delivered on the 15th before 1 pm. The employee, Alex was so accommodating and found a way to arrange my delivery for before 1 pm, though it was CNY eve and he was probably swamped with orders. The agreed upon delivery time frame (when I ordered the wreath) was 9 am to 6 pm, but Alex and Little Flower Hut went out of their way to deliver the wreath before 1 pm. Excellent service, even going above and beyond. Thank you Little Flower Hut, for brightening my day during a tough period."
7. Smile Floral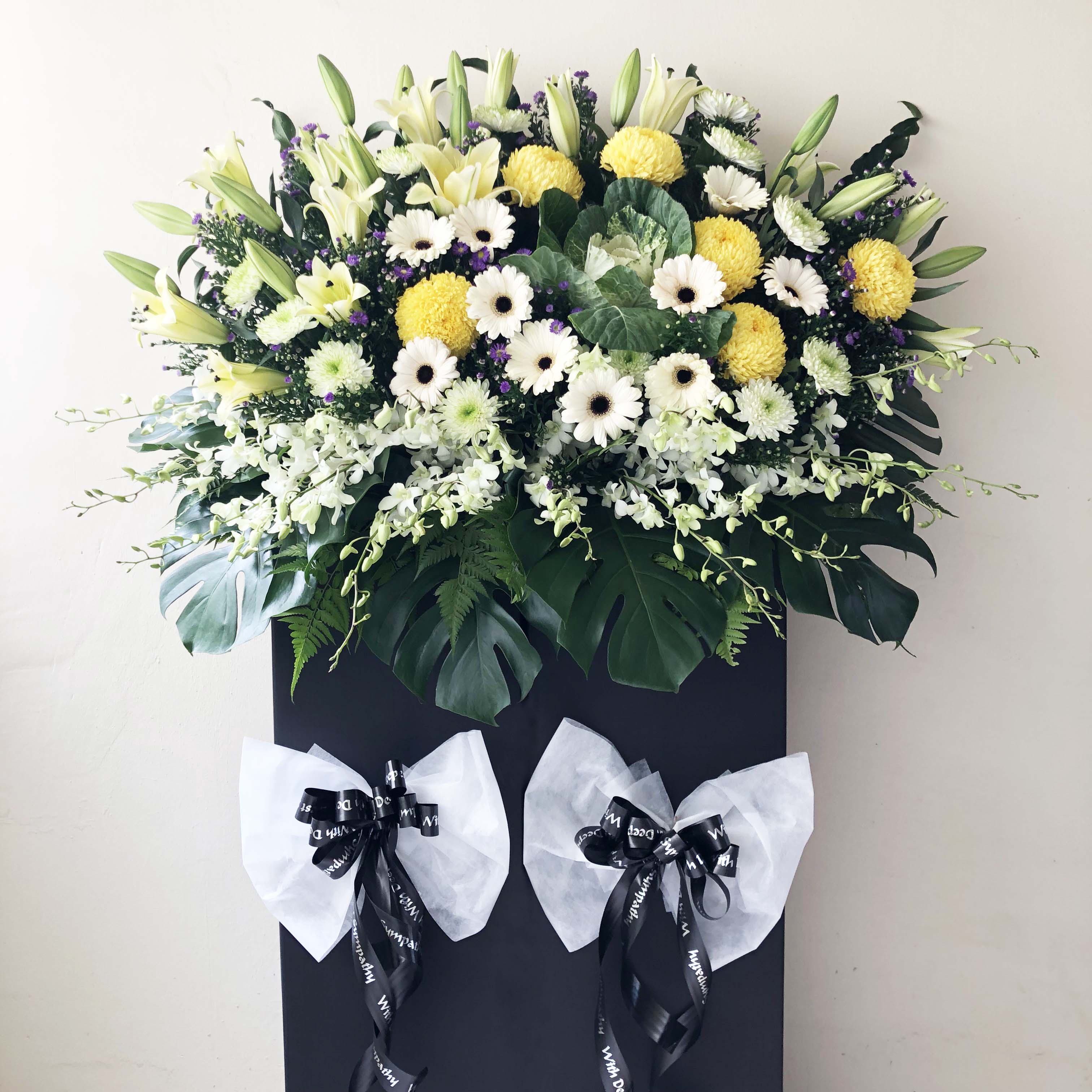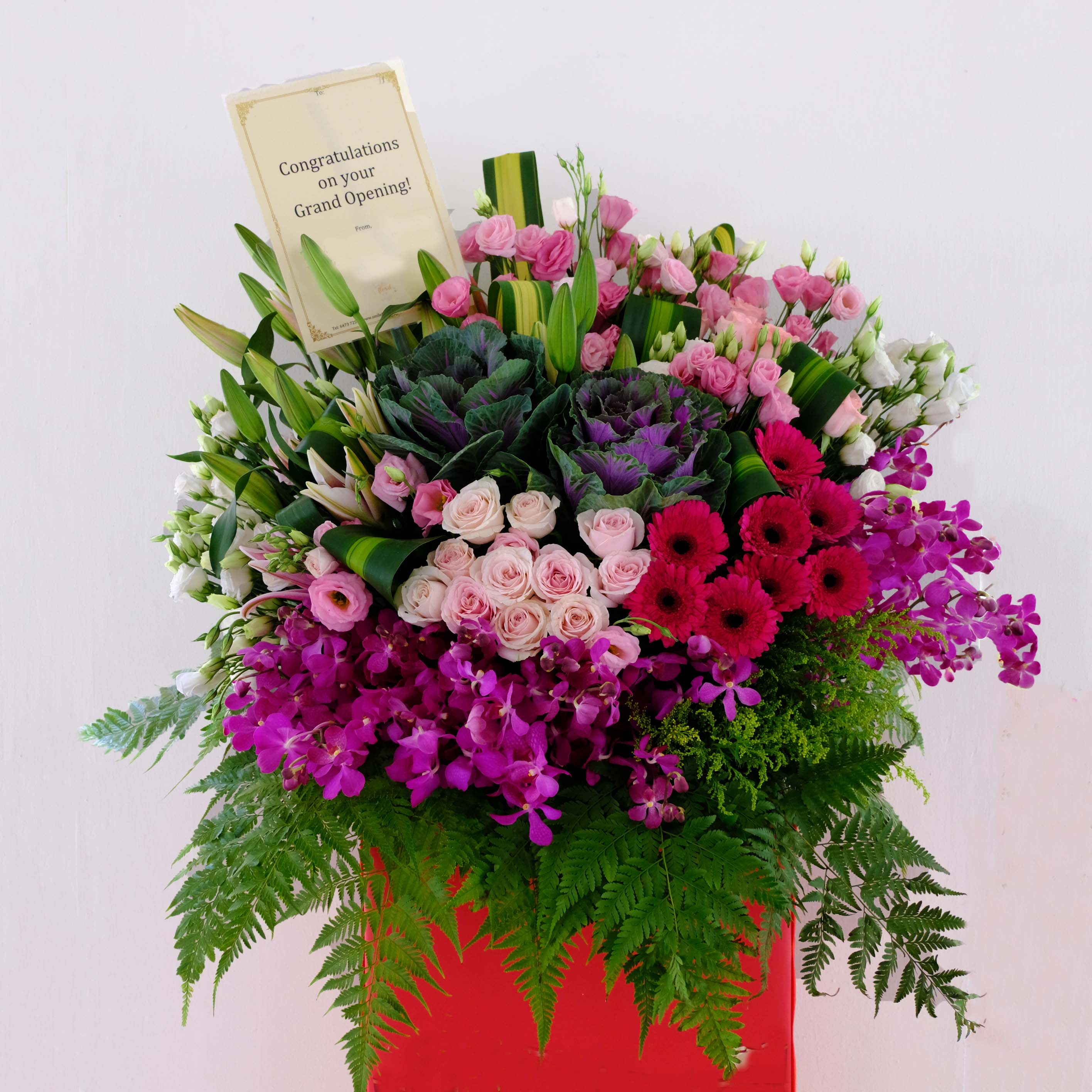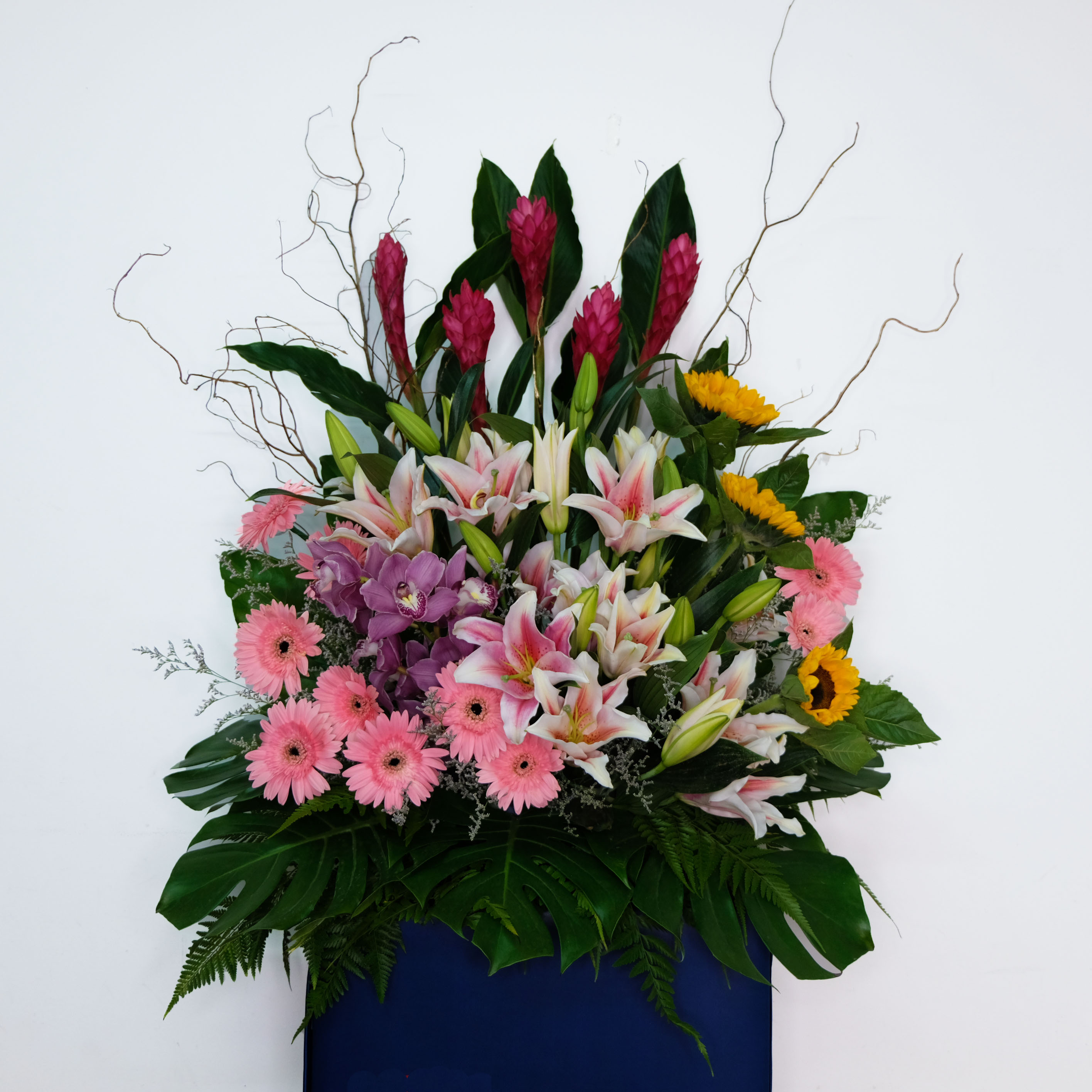 Smile Floral offers flower arrangement customization. They let their customers dictate what they want to best create the flower arrangements that would lead to customer satisfaction. 
The flowers here are affordable, convenient, and beautiful! They make sure that all the products that they create, the design embody the three aspects. This could just be the reason why they've been in the business throughout the years. 
Moreover, specialty flowers are also available in their shop. You could shop birthday flowers up to funeral flowers.
Service Highlights
Customized design of flower arrangement

Elegant bouquets

Large selection of flower design
Customer Reviews
Smile Floral receives praises from their local customers. You could check out the review page in Google Maps or just read down below:
"Very satisfactory customer services and flowers were delivered on time, very beautiful as well!"
"Customized bouquet for graduation is good, easy collection and reasonable price, will buy again"
8. Little Red Dot Florist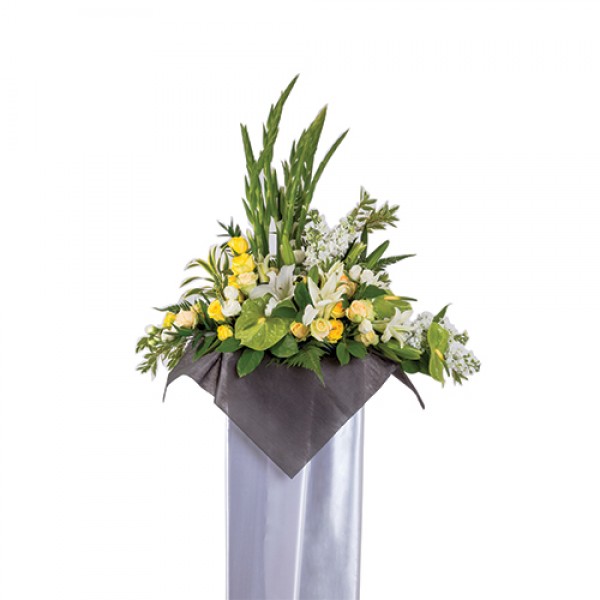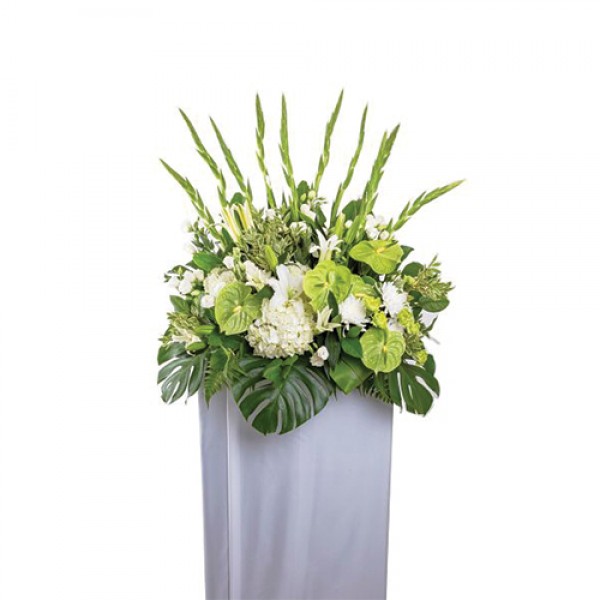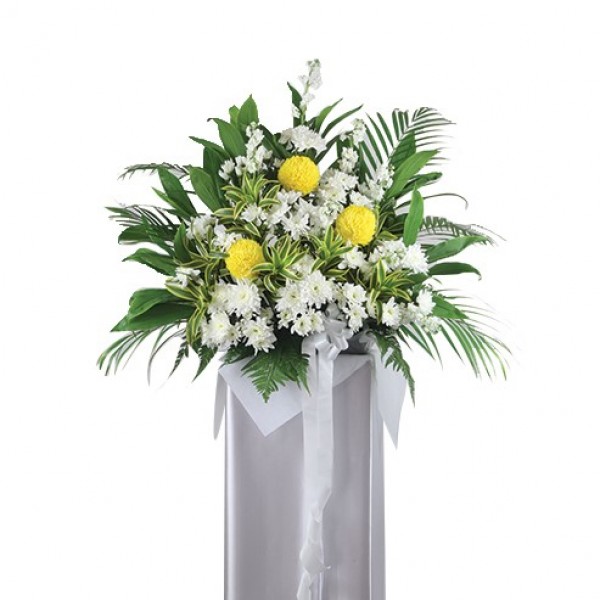 Little Red Dot Florist was established on 2 April 2019. They are specialised in flower stands – both condolences and grand opening. In addition, Little Red Dot Florist also handles bouquets customization and customized events as well. They aim to serve their customers with the best quality and service.
Service Highlights
Free Delivery

Customized flower arrangements

Workshops
9. Flower Cart

Get access to an extensive selection of flower arrangements through Flower Cart. For over 30 years, this flower shop has been spreading the love through their beautifully created flower designs. 
Their experience in the flower industry has honed their skills and services. They were able to make flower arrangements that most people would like to receive. And they were able to formulate services that would guarantee customer satisfaction. 
So if you're planning to order a special flower for someone special, be sure to checkout Flower Cart.
Service Highlights
Preserved flower collection

Traditional design of flowers

Unique standing floral arrangements
 Amidst of mourning, we tend to get lost at the moment, dealing with loss and all the things that are necessary to be done. Simple things such as sending flowers can bring comfort and love and they will surely be grateful for your sincere support.
10. Outerbloom Florist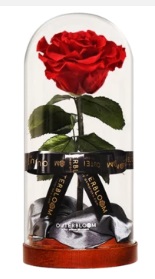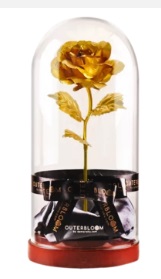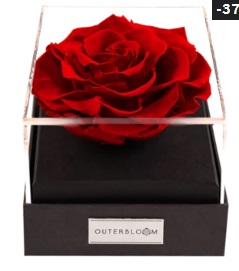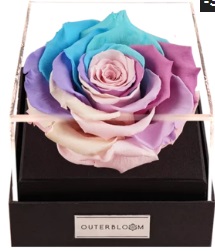 BEST FOR

Forever Flowers

PRICING

Rates

WEBSITE

Social Media
FB: Outerbloom Singapore
IG: outerbloom.sg

ADDRESS
150 Cecil Street #03-00
Singapore 069543
CONTACT DETAILS

+6282123599800

OPERATING HOURS

Details
Outerbloom proves that forever does exist through their wonderfully made preserved flowers. These long-lasting flowers are guaranteed to be always in premium quality, as well as their collection of fresh blooms which are perfect for all kinds of occasions.
The shop is also known for their reliable delivery system that caters the entire country of Singapore. So, wherever you are in the area, for as long as you need a shop that could provide you with all your flower needs, Outerbloom is always more than willing to help.
They also offer same day delivery services for those who do not have the luxury of time to place their orders ahead of time. You can avail this service for as long as you order no later than 3PM.
Service Highlights
Reliable delivery

Long-lasting flowers

Flowers for all occasions
Customer Reviews
The shop is applauded for their great customer service and easy-to-order features. Grace Natalia left this 5-star rating on Google Reviews:
"Seamless purchase, Very attentive and professional customer service, Beautiful and functional website. They offer fresh, artificial, and preserved flowers and can deliver all over Indonesia. Definitely my go-to florist!!! <3"
11. Floral Singapore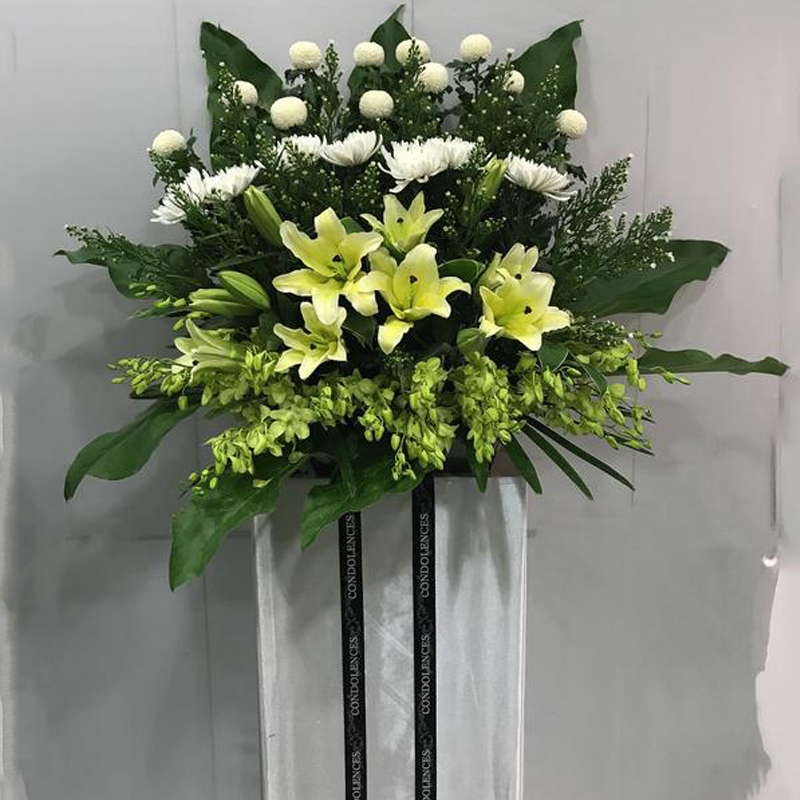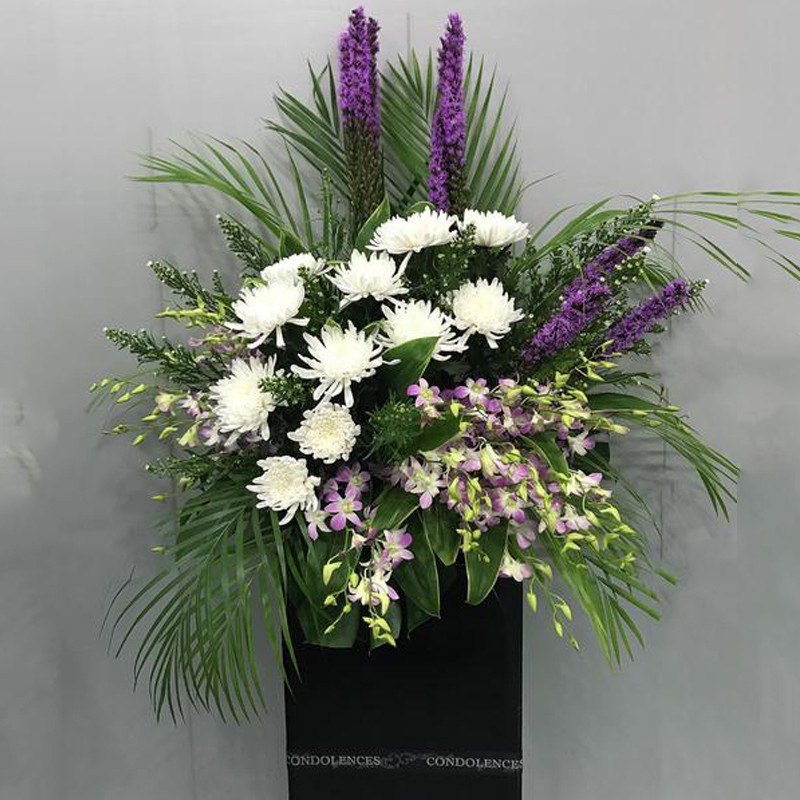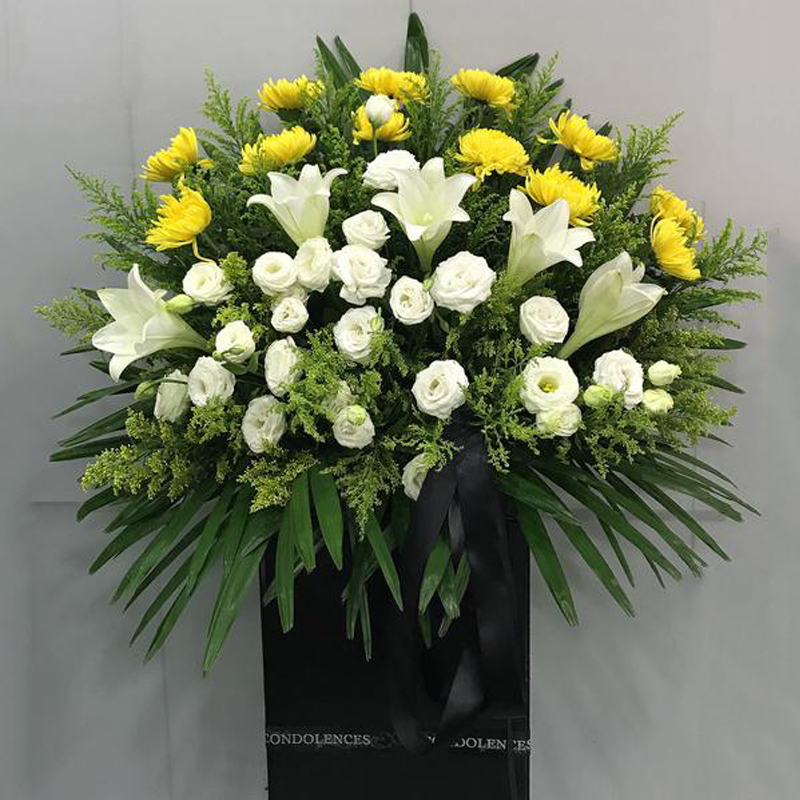 BEST FOR
Bereavement flower wreaths that are customisable
PRODUCTS
Fresh flower gifts, hampers and wedding floral decorations
WEBSITE

FB: FloralSingapore.com
IG: floral_Singapore

ADDRESS
2 SIMS CLOSE, [email protected], #02-12, SINGAPORE-387298
CONTACT DETAILS

+65 6741 3088

OPERATING HOURS

MON-FRI 9 AM-5 PM

SAT 9 AM-3 PM
Floral Singapore is an online florist offering more than 1,500 flower and gift options that are available all day, every day. They constantly update their product range in order to keep up with customers' demands.
Be it unique seasonal flowers, all time favourite fresh flowers or the more lasting preserved
flower creations, they have something for everyone tailored to occasions and budget.
They also have an exclusive range of bereavement flower wreaths and with 24/7 customer service, you are able to get a prompt response for urgent orders.
Service Highlights
3 Hours Express Delivery Option
24-hour online flower shop is open every day (but orders will qualify until 6pm)
24/7 customer service
Customer Reviews
Prompt delivery and beautiful flower arrangements are the reasons why Floral Singapore is one of the best. If you don't want to take our word for it then let these reviews change your mind. 
"Really happy for choosing these florists, Eddie & Melody, as they are very efficient and would go the extra mile for you. I was just thinking of buying flowers that morning with a little customization from what they actually had and they did an excellent job!!! Thank you guys! You are awesome!"
12. REVERENCE FUNERAL SERVICES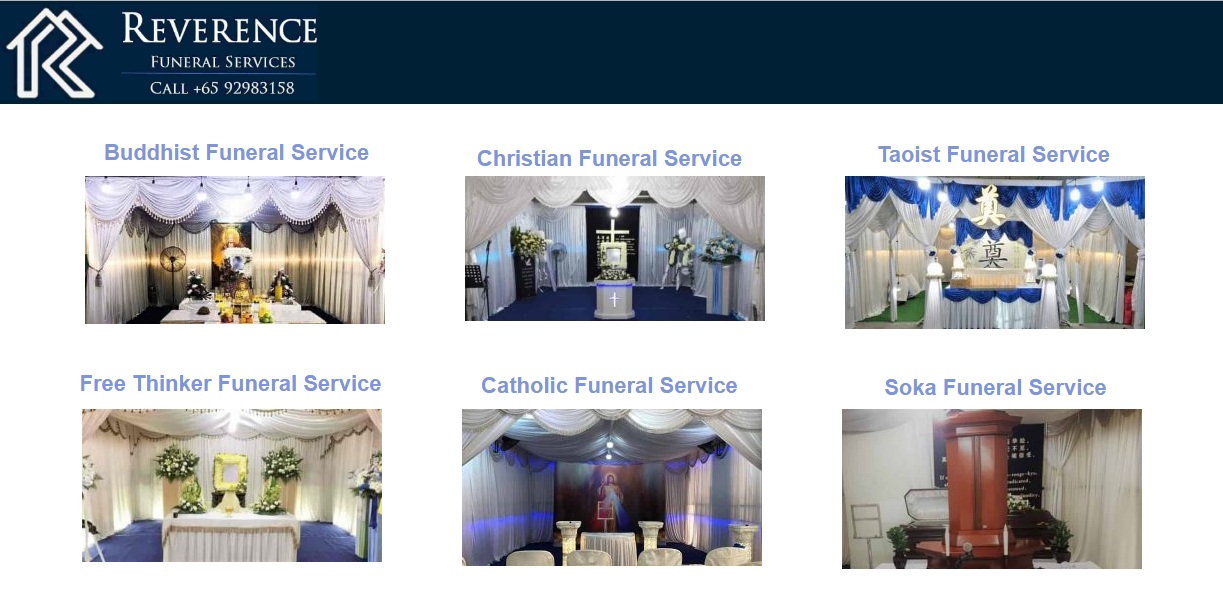 Reverence Funeral Service is committed in providing convenient and meaningful funeral service. This is a one stop shop when it comes to providing service for the death for many generations already.
They have various packages which you can choose. What's good with this is that they have specific plans for certain religions. For example, they have different set up for a Buddhist funeral and Christian funeral. 
Aside from providing funeral service, the shop also offers funeral products. Thus, you can find marble slabs for grave stone, urns, etc. They're a great option if you need funeral flowers in Singapore for same day delivery.
Best For

Religious styled funeral service

Pricing

Funeral service

Website 

https://reverence.sg

/

Address 

1 Bukit Batok Crescent, #09-48, Wcega Plaza, Singapore, 658064

Contact Details
+65 92983158 | [email protected]
Operating hours

Monday – Sunday: 24 hours open
Service Highlights
Provides religious themed funeral service

Arranges all needs for funeral

Offers affordable funeral products

Open 24 hours
Customer Reviews
The shop has been in the business for many years so you're ensured that the service they will provide is superb. Plenty of customers also seem to like that they can have cheap funeral flowers with free delivery (depends if they have a promo).
Anyhow, this 5.0 review from Google speaks for itself
"Special gratitude to Reverence Funeral Team for their assistance! Especially Mr Lee who kept his promise despite my demanding requests due to the vulnerable times and the loss of my late lovely daddy.. Thank you for making the last rite a memorable one. Good Job!" – Angela Han
13. CASKET FAIRPRICE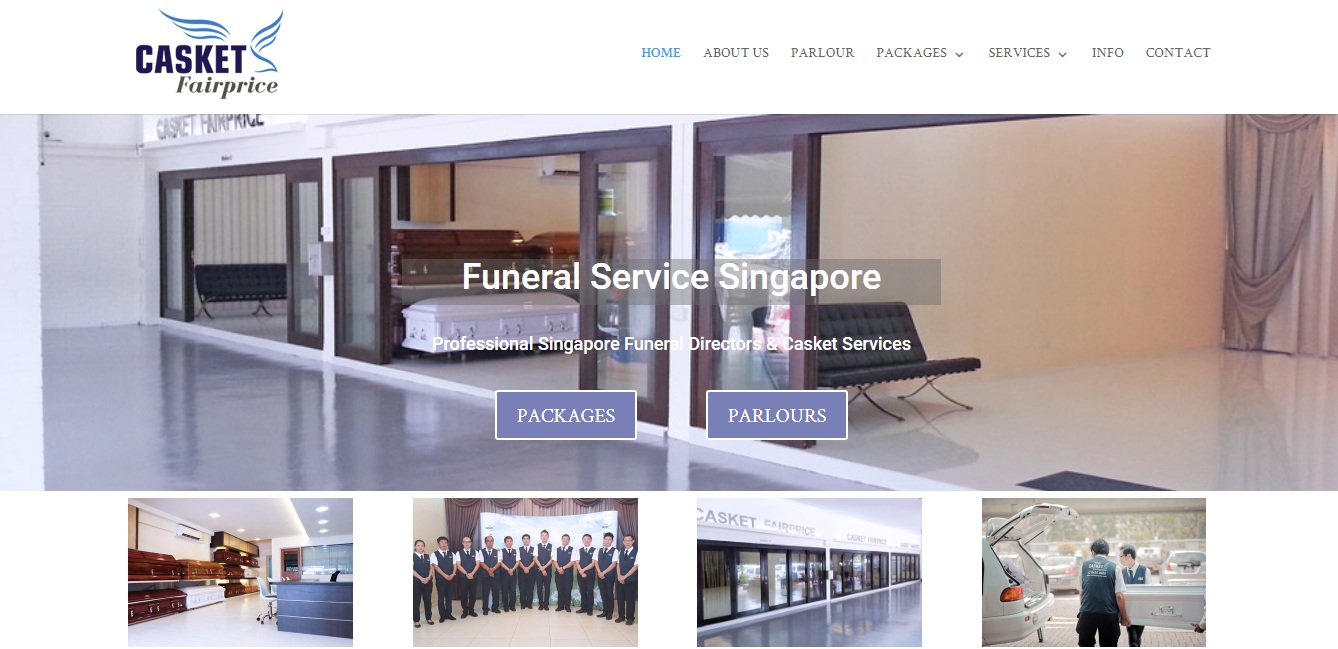 Casket Fairprice is more than just providing funeral flowers. It is rather a funeral service provider that offers unique packages for each of the different religious practices. Should you wish to only avail a single product or service, Casket Fairprice allows you to do so.
Just simply browse through their website and look for funeral supplies category. In there, you will be greeted with a list of various services and products offered which includes flower arrangements.
These flowers may be in the form of wreath, flower stand, basket arrangements, etc. Whichever you decide, the company promises to provide you with the best service and flower arrangements that your parted loved ones truly deserve.
Service Highlights
Provides religious themed funeral service

Extensive selection of funeral supplies

Fresh and high quality funeral and sympathy flowers
Customer Reviews
Casket Fairprice is truly one of the most trusted and reliable funeral service providers in Singapore. They show their sincere sympathy by providing their clients with the most honest services and products. A reviewer on Google Review wrote:
"In time of grief, Roger has been very thorough and sincere in providing us exceptional help for my father's funeral. He has been in constant contact with my family and I to make sure all affairs are done smoothly; allowing us to have a peaceful mind in this moment of grief. 
Package prices are very transparent (just like the website), Roger explained calmly to us every details and catered to our needs. Would recommend Casket Fairprice to friends."
14. FLORISTIQUE

Floristique offers flower arrangements for many events and occasions, this includes sympathy and condolence arrangements. For this event, they offer a wide variety of colourful flowers and arrangements to choose from.
Some flowers have significant meanings, and Floristique can also guide you through it to find the best set of flowers that encapsulates the essence of your loved one.
Their services are also hassle-free with minimum waiting time because of their same-day delivery. Besides all this, Floristique understands that sometimes, we can't always be available to be physically present, which is why they take orders online to help you still be present in some way.
Service Highlights
Same-day delivery
Flower Guide
Send flowers through online
Images are taken from each company's official websites/social media.