The Top 15 Shops for the Best Bed Frames in Singapore
Are you currently searching for some furniture for your new place? If so, then it'd be better to start with your bedroom and look for the best bed frame in Singapore!
It's not that easy to find that perfect size, style, and design for a bed, though, especially if you're too particular with your preferred structure. This is why we've looked through each furniture shop on the island for the ones that offer the best bed frames in Singapore.
The ones we've found have great variety and prices. Best of all, their stuff is durable, so you'll know you're getting value for your money. At any rate, here we go:
1.  Forty Two

Forty Two has every type of furniture including ones for the living room, dining/kitchen area, bedroom, outdoors, and even a special collection for office/study areas. When it comes to their bedroom furniture, they offer a variety of bed frame materials such as fabric, faux leather, metal, velvet, and wooden.
They also come with different bed types such as a standard bed, storage bed, foldable bed, bunk bed, and many more! They're also available on all sizes and styles, so you can surely find the best frame in Singapore!
Highlights
Furniture delivery
Clearance sale
2.  Unik Home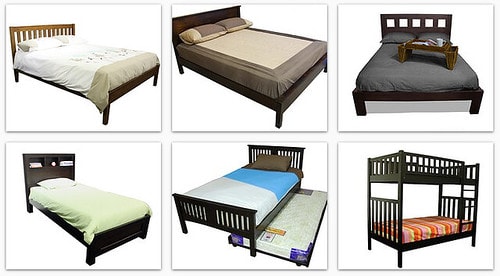 | | |
| --- | --- |
| BEST FOR  | Casual and simple yet functional design |
| PRICING | Collections |
| WEBSITE | https://www.unikhome.com/ |
| ADDRESS |  315 Outram Rd, #07-06A Tan Boon Liat Building, Singapore 169074 |
| CONTACT DETAILS | +65 62213048 |
| OPERATING HOURS | Daily, 11am–6pm |
Most of the bed frames made by Unik Home feature top-notch wood quality and well-curated designs. So if you prefer a wooden style, they have a wide range of choices for you!
They use teakwood material, which is one of the best and most durable wood types, giving you the best bed frames in Singapore. The designs are available in different colours and sizes and most of them are also storage beds.
Other bedroom furniture such as side tables, drawers, dressers, lamps, and more are also part of their offered products.
Highlights
Custom-made services
Wooden-ware
3.  Piccolo House

Searching for the right bed frame for your kids to make sure that they can have a good night's sleep? Then Piccolo House has the bed frames in Singapore for you!
Most of their bed frames have side railings to prevent the kids from falling out of the bed. This is a much-needed feature to secure their safety during their sleep, because you know how much kids toss and turn.
Bunk beds, house beds, and low loft beds are also included in their collections, by the way. That takes care of most of the types of bed frames kids prefer.
You can also take a look at their wall decor and other bedroom furnitures and accessories. If you haven't decided on any theme yet, they have lookbook ideas where you can get some inspiration.
Highlights
Delivery and assembly services
Special promotions
4.  Natural Living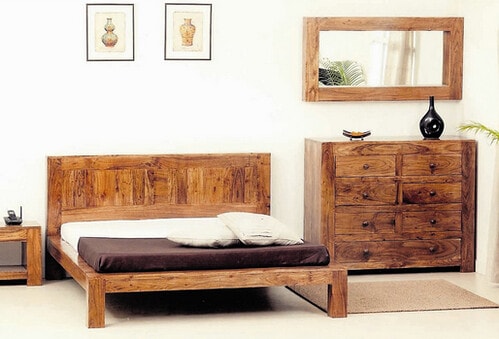 Natural Living features a collection of contemporary bed frames that are made with high-quality and all-natural materials including acacia wood, birch wood, teak wood, and many more. Their designs are handcrafted by local artists, leaving you with the best bed frame in Singapore.
They also offer full furnishing and home styling services to help you organise the space and enhance your interiors.
Highlights
Locally made
Special promotions
5. Sleep Space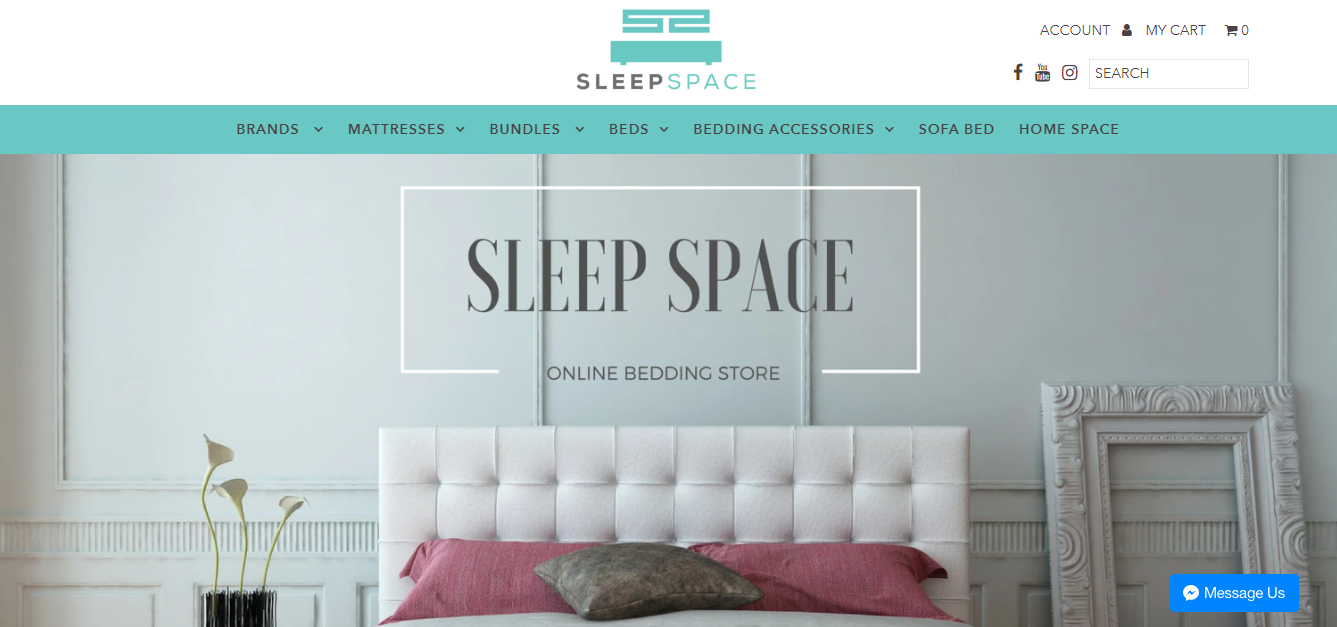 If you're looking for an online shop that sells all your bedroom needs, then Sleep Space might be the one for you! It sells bed frames, storage beds, divan beds, pullout beds mattress, mattress toppers, and even pillows — all for an affordable price!
Every product on Sleep Space's website is made from quality materials and proven to be durable, so no need to worry about replacing your bed frame every now and then. You will not only get to sleep comfortably at night but save more money in the long run as well.
Sleep Space also has an excellent customer service that's always willing to answer customer's concerns and questions.
Highlights
Affordable products
Durable bed frames
6. Kids Haven

Kids Haven is the perfect place to shop for items that will get your kids excited! It's a kid-friendly shop that sells cute bed frames, mattresses, dressers, study tables, shelves, wall racks, and many more.
Most children like its products because they feature cute, adorable, colourful designs that help to brighten up their rooms.
More than these, its products are all durable and affordable. Some frequent customers have mentioned that its products don't break easily.
Highlights
Durable items
Cute designs
7. Born in Colour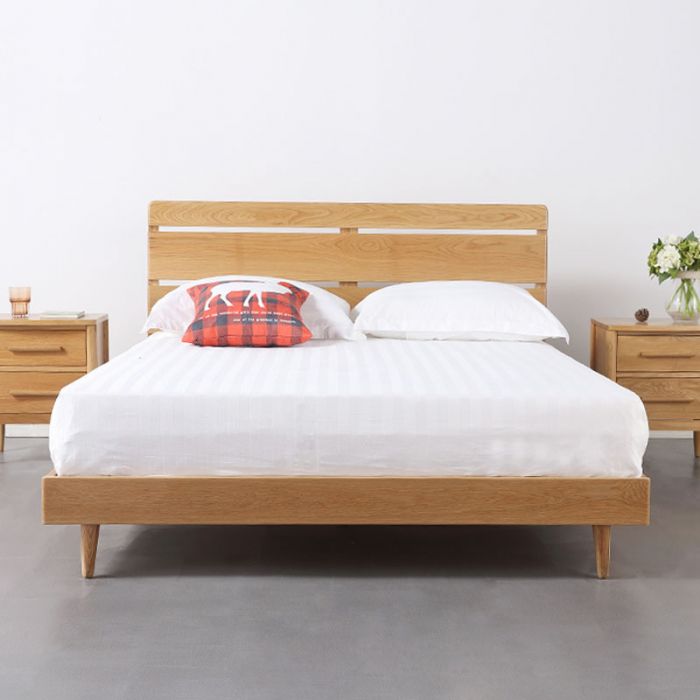 BEST FOR
Wooden Bed Frames
PRICING
Collections
WEBSITE
https://www.bornincolour.com/
ADDRESS
Henderson: [email protected] 201 Henderson Road #07-11/12 S(159545)
Yishun: 1024 Yishun Industrial Park A #02-31 S(768763)
CONTACT DETAILS
Henderson: 6988-3308

 

Yishun: 6257-2501

OPERATING HOURS
Monday to Sunday ,  11:00 AM to 6:00 PM
Born in Colour features a wide selection of quality and modern furniture that can fit any type of home in Singapore, regardless of its size and location. Some of the products it sells include dining tables, chairs, dressers, beds, mattresses, and sofas, but we believe that its bed frames are one of its best products!
On top of this, Born in Colour has an extensive collection of wooden bed frames that will definitely add character to your bedroom. If you have a small room, then worry no more because there's a size that can fit inside limited spaces.
If you share your bed with someone, then there's also a king-sized bed frame that can perfectly accommodate 2 persons.
Highlights
Durable wooden bed frames
Different payment methods
Fast delivery
8. Comfort Design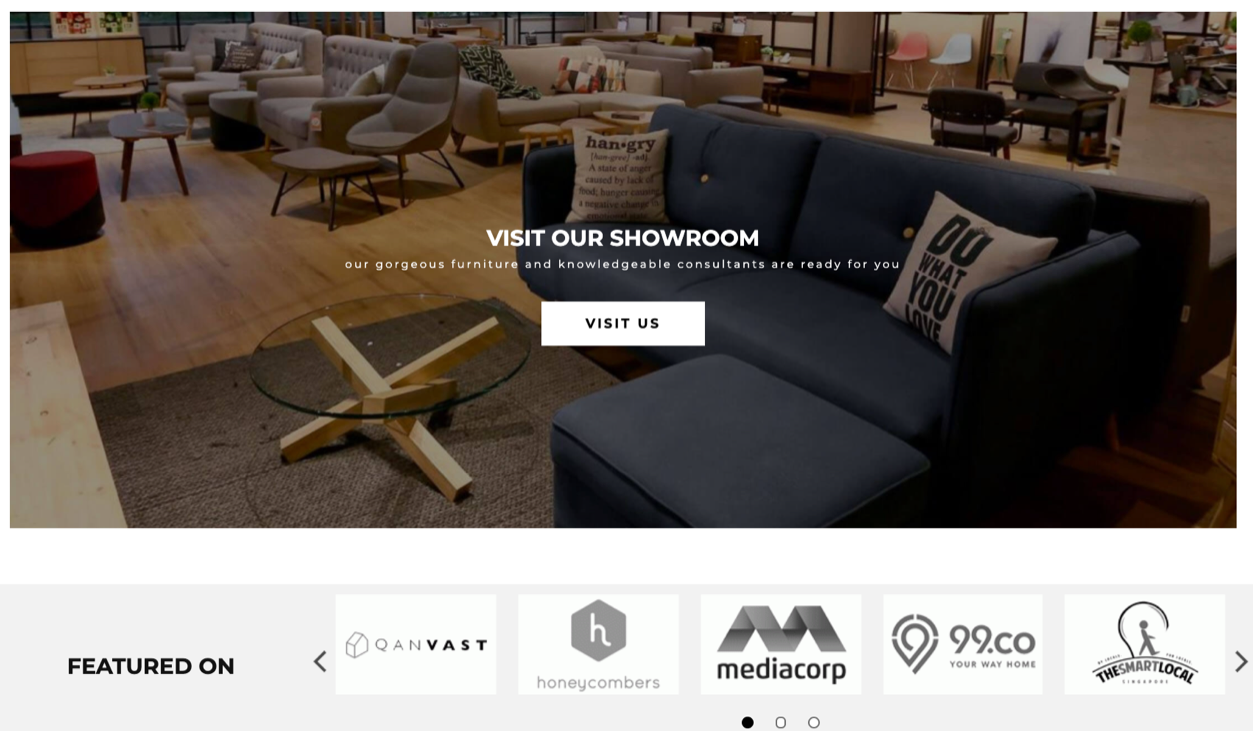 BEST FOR
Elegant Bed Frames
PRICING
Collections
WEBSITE
https://www.comfortfurniture.com.sg/
ADDRESS
110 Eunos Ave 7, Comfort Design Building, Level 2, Level 2 Comfort Design Building, Singapore 409573
CONTACT DETAILS
6747 4809 |  

[email protected]

sg
OPERATING HOURS
Monday to Saturday,  9:00 AM to 6:00 PM
Sun & (selected) PH: 10 AM – 6 PM
If you're looking for a shop that knows how to knows the right product to help you sleep better, then consider checking out Comfort Design, one of the top bed frame sellers in Singapore.
It has a wide election of elegant and comfortable bed frames that can give the bed sleep you will ever have!
What's more, all its bed frames are made from high quality materials, so we can guarantee that they will last for a long time.
Comfort Design also offers warranty of up to 10 years and a free trial of 30 days. Customers with order above $500 are also eligible for a free delivery.
Highlights
Free delivery
10-year warranty
30 day trial
9. Four Star Mattress
| | |
| --- | --- |
| BEST FOR | Durable Bed Frames |
| PRICING | Collections |
| WEBSITE | https://www.fourstar.com.sg/ |
| ADDRESS | 44 Kallang Pl, Level 1, Singapore 339172 |
| CONTACT DETAILS | +65 6296 5966 |
| OPERATING HOURS | Monday to Sunday ,  10:00 AM to 7:00 PM |
Four Star Mattress may be more famous for its high quality mattresses, but we believe that its durable bed frames are also worth everyone's attention.  With this bed frames, customers will not only get to sleep better but save more money in the long run as well.
Despite having affordable bed frames, Four Star Mattress promises that their bed frames can last for multiple years. No need to worry about having it replaced any time soon.
What's more, Four Star Mattress' client list include famous hotels in Singapore such as Resorts World, Intercontinental, The Regent, Banyan Tree Hotels, and a whole lot more.
Highlights
Affordable bed frames
Made from premium materials
10. Wihardja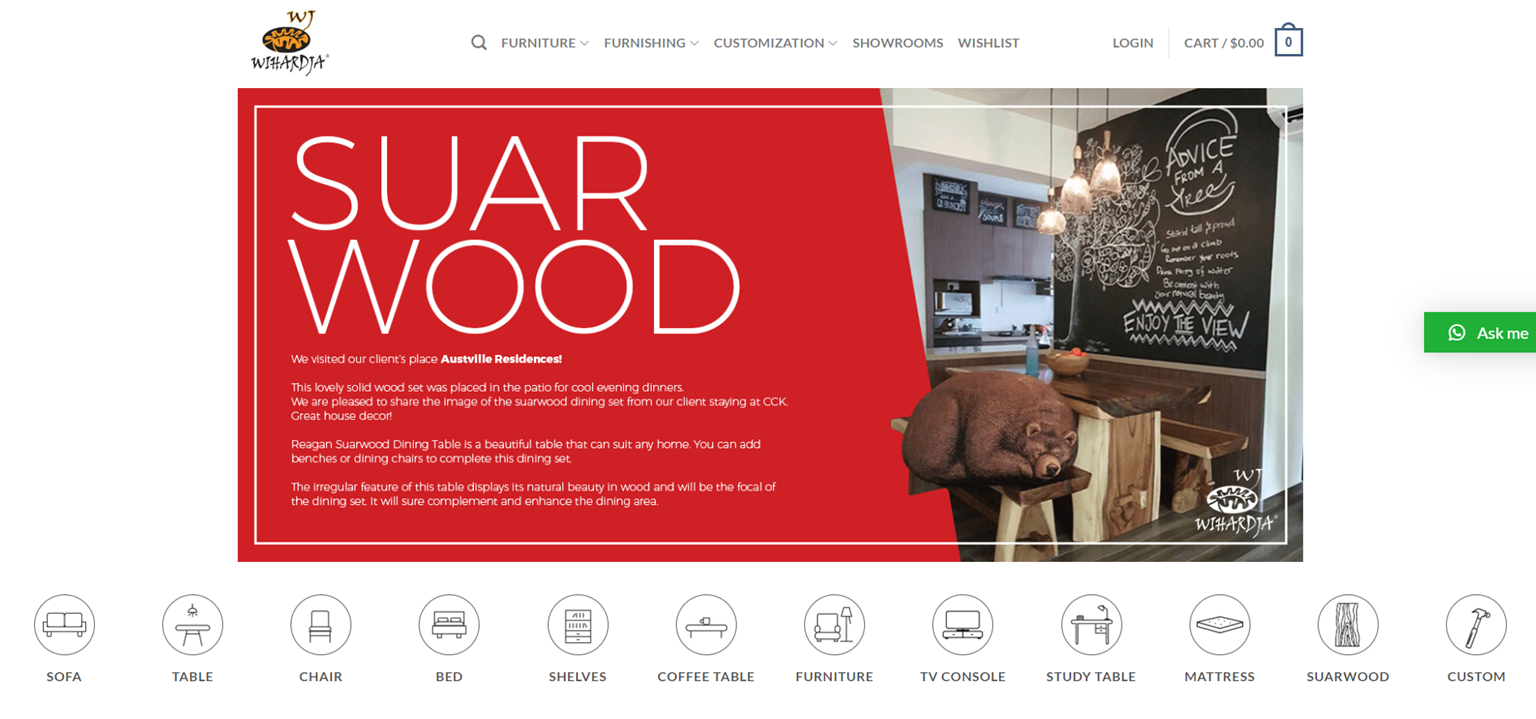 BEST FOR 
Sturdy Wood Fixtures
SERVICES
Furniture selling, Furnishing, Customization
WEBSITE
https://wihardja.com.sg/
ADDRESS
East Showroom -MacPherson
1 Genting Lane, #04-02
West Showroom – Sungei Kadut
24 Sungei Kadut Ave, #04-00
CONTACT DETAILS
https://wihardja.com.sg/contact/
OPERATING HOURS 

East Showroom – Open: 11.30am – 8pm
(Closed on Wednesday)

West Showroom – Open: 11.30am – 7pm
(Open Everyday)
Wihardja is a name known all over the world for its stunning and sturdy wooden furniture. The company is comprised of expert carpenters and draftsmen who have spent countless years in the field, perfecting their craft and creating unique designs for Wihardja's collection.
Teak and suar wood are two materials that Wihardja uses for their designs. Both are of high quality and perfect choices for various kinds of furniture, even bed frames.
If you want something that will last you a lifetime and then some, then choose one of Wihardja's bed frames. It won't disappoint!
Highlights
Low Cost Prices
Trendy Designs
High Customer Satisfaction
Customer Reviews
Here are some of the reviews left by Wihardja's customers on their website:
"The showroom provides a variety of furniture for home owners to choose. The environment is cool and quiet. Excellent for making good decisions in purchasing the furniture. The salespersons are friendly and welcoming. Will come again in the future if more furniture is needed." 
"I like the place, spacious and the range of furniture. We were greeted by a pleasant salesperson. She was helpful and patient. Would definitely come back for more and will surely recommend this place to friends. Thank you for the good service." 
"Informative and helpful. Suprised that we could custom made our furniture. Will come back definitely."
11. Kids Haven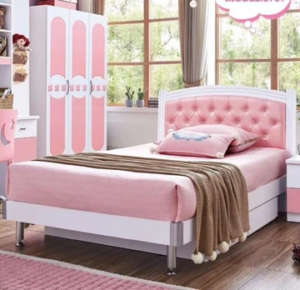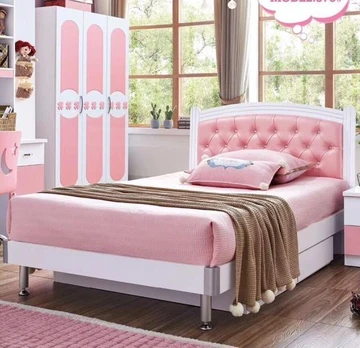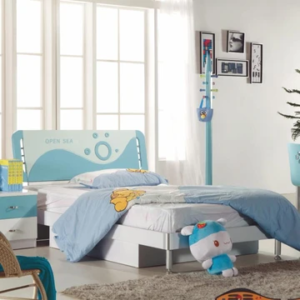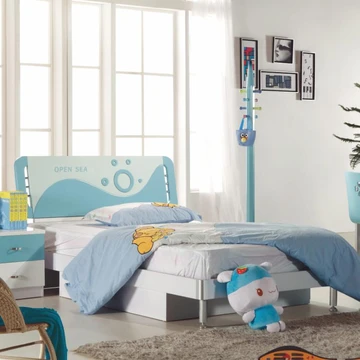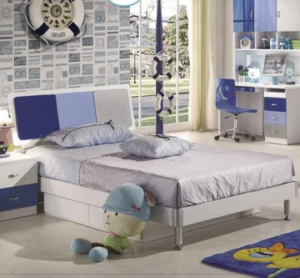 BEST FOR 
Kids Furniture
PRICING
Starts at $379
WEBSITE
https://kidshaven.sg/
ADDRESS
N/A
CONTACT DETAILS
Whatsapp (Sales): 9178 0225 or 9647 6711.
Whatsapp (Admin): 9009 3278
Whatsapp (After-Sales): 8820 8604
Email: [email protected]
OPERATING HOURS 
Mon, Wed – Fri, 11 to 6pm
Sat – Sun, 11 to 7pm
From study desks to plush toys, Kids Haven can provide any of your children's furniture needs, whatever the occasion. They offer products of the highest quality, such as bedroom sets, wardrobes, study desks, and more.
Kids Haven is especially known for its wide variety of quality beds. This includes beds for both children and teenagers, each of which are available in different designs. You can also choose from various types of beds, may it be modular, customized, or adult, complete with accessories such as curtains, canopies, etc.
Kids Haven is the sole distributor for topnotch furniture brands within the country and abroad. In ordering your bedroom sets from them, you can be sure that you are giving your children nothing but the best.
Highlights
Custom-Made Services
Affordable Bed Prices
Unique Designs
Wide Variety of Beds
12. Bayshop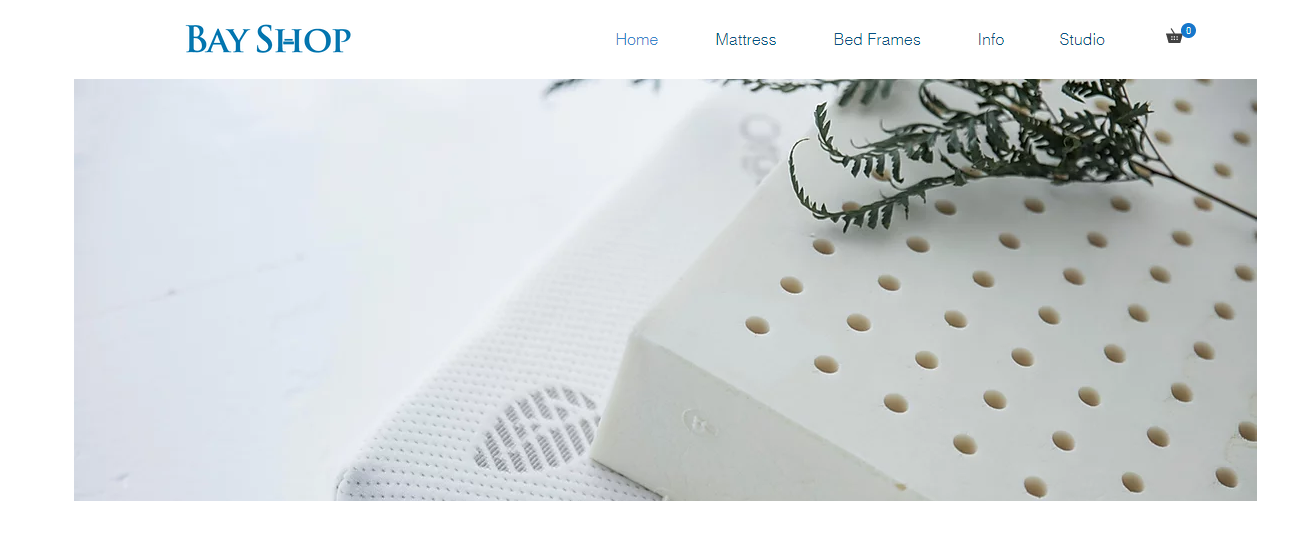 BEST FOR 
Divan Bedframe
PRICING
Starts at $287.00
WEBSITE
https://www.bayshop.sg/
ADDRESS
81 Ubi Ave 4 # 10-18 (S) 408830
CONTACT DETAILS
T: +65 6816 1885 E: [email protected]
OPERATING HOURS 
Mon – Fri: 10am – 6pm
Saturday: 11am – 6pm
Your bedtime is a very important aspect of the day. Make the most out of it by getting your very own EziBay divan bedframe.
EziBay divan bedframes feature elegant designs and colors that would blend quite well with your bedroom's interior. These divans come with headboards that are padded with thick foam filling, and are made only from premium-grade fabrics. With such high quality, they are guaranteed to last a long time.
EziBay divans are classified based on their respective headboard types: classic standard, classic premium, and design premium. You can choose from either standard or custom sizes. Avail yours today on Bayshop.
Highlights
Custom-made Services
Made-up of High Grade Fabric
Affordable Prices
13. Mattress & Bed Frame Megastore

For a bed frame that's luxurious and durable, there's no better place to look than Mattress & Bed Frame Singapore. They offer customisable bed frames for the most affordable prices.
All their bed frames are made with top quality materials, from the fabric to the leather. Meanwhile, their use of Malaysia Rubber Wood is the secret to it's long-lasting durability.
Their bed frames are sold at the factory price, so you can rest assured that you're getting them at the lowest possible amount. They also offer installation and delivery services if you're in need of them.
Highlights
Premium storage bed frames
Uses Malaysia Rubber Wood
Made with top quality leather and/or fabrics
Lowest prices possible
14.

Megafurniture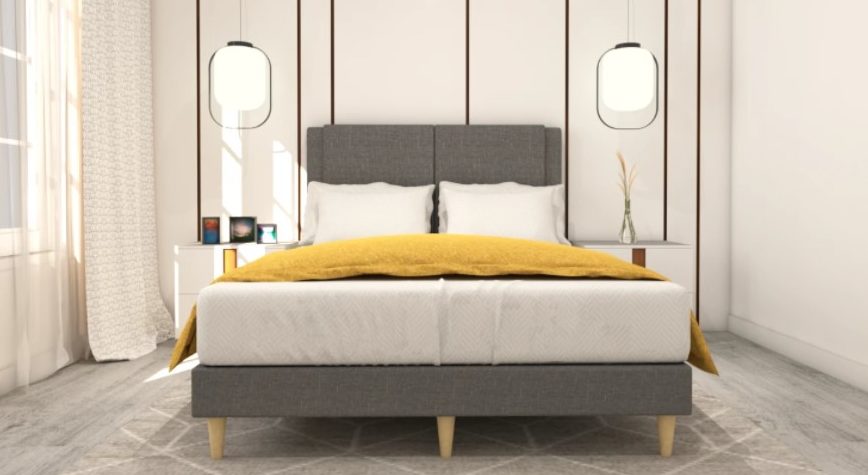 Mega Furniture offers homes outstanding furniture pieces, comprehensive workmanship, sustainable and reliable items. They are a fast-growing online furniture business in Singapore and are committed to providing worth to your home furniture at an affordable cost.
They gather materials with the best quality to create exceptionally comfortable and luxurious bed designs. Their catalogue only includes a versatile selection of elegant, sturdy bed frames partnered with comfortable and innovative mattresses.
To add to this, Mega Furniture offers all their bed designs to come in different sizes from super single size up to a king-sized bed. Finally, to top it all off, Mega Furniture can also customize your chosen design to have storage or even pull-out beds.
Highlights
Free delivery available
24-Day free returns
Low price guaranteed
15. Namu Wood Furniture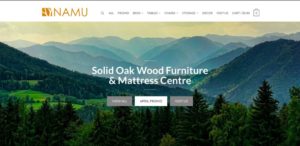 If you're a fan of wood furniture, Namu Wood Furniture is the one to go to. They combine the minimalist Scandinavian, Korean and Japanese themes to come up with furniture that's aesthetically pleasing, yet still practical. 
All their furniture are competitively priced and they've set up their business in such a way that they get to cut down on their operating costs so that they're able to pass on their savings to you as well. 
More than anything, they want to ensure that you're satisfied, hence why they strive to respond to all enquiries and concerns within 48 hours. Proof of this dedication to their customers is the experiences of clients. 
Customers have given them positive feedback for the ease of communication and processing of purchases. To add, many of them say that the staff is great as they're both polite and honest when communicating. 
They offer a wide selection of furniture to choose from from beds frames and mattresses to tables and chairs, to storage, and even decor. 
While there are some reviews that complain about the quality of their products, most customers say that the quality is good overall. 
Highlights
Minimalist Scandinavian, Korean and Japanese style 
Competitive pricing
Wide selection of furniture 
Great customer service 
And that's it for our list of the best bed frames in Singapore! Did we miss out on other good places to shop? Let us know as we'd love to hear about them!
For more options, you can see another set of places where you can buy good frames in our list of shops selling the best platform beds in Singapore! They also come with a variety of styles and designs made with durable materials, so you can be sure that every purchase will be worth it!
*Images taken from each company's official websites/social media.