11 Best Platform Beds in Singapore: Where to Shop
Whether you've recently moved into a new place or just want to change some of your furniture, it'd be wise to invest in a good bed or even bed frame. After all, having the best platform bed in Singapore can do wonders for your home's comfort and your wellbeing!
Platform beds are much sturdier and more stable than traditional beds. When shopping for a platform bed in Singapore, you should check out its materials, durability, size, and design.
If you're not sure where to go to find the best such beds on the island, we have you covered. Today, we've listed the top shops with the best platform beds in Singapore! 
1. Bed and Basics
| | |
| --- | --- |
| BEST FOR  | Affordable platform beds |
| PRICING | Products |
| WEBSITE | https://www.bedandbasics.sg/ |
| ADDRESS | 63 Hillview Ave #10-25 Lam Soon Industrial Building Singapore 669569 |
| CONTACT DETAILS | +65 6631 8500 |
| OPERATING HOURS | Monday to Friday – 10 am to 6 pm (excluding Public Holidays) |
If you want your platform bed to come from a company that's tried and trusted, this could be the shop for you. Bed and Basics sells a variety of furniture from well-known manufacturers. This includes the best platform beds in Singapore.
All of their products are brand new and yet offered at a cheap price. Their brands include Fuller, Hemnes, Gladys, Nichols, and many more.
Most of their mattresses are also made of stain-resistant fabric, so you can be sure that they'll be easy to clean. They come in different sizes, from single up to the king size.
The shop also provides mattresses, cushions, bedsheets, bed frames and other bedding accessories. This could be the one-stop-shop for your bedroom needs!
Highlights
Extensive selections
Lowest price guarantee
Reward points
Customer Reviews
Most customers were very satisfied with the quality and staff service of Bed and Basics. A reviewer from Google Reviews recommended the shop and gave this feedback:
"Even though the delivery took a while to arrive (because Bed and Basics had to ship my order from overseas), it was well worth the wait because the product was of good quality and standard. I had such good quality sleep from the mattress and also the awesome bed frame ordered through Bed and Basics. A shout out to Isabel from the customer service team who liaised with me on the status of my delivery; you were great, courteous and prompt in replying via email! Thank you very much! I would definitely go back to bed and basics again!"
2. Kids Haven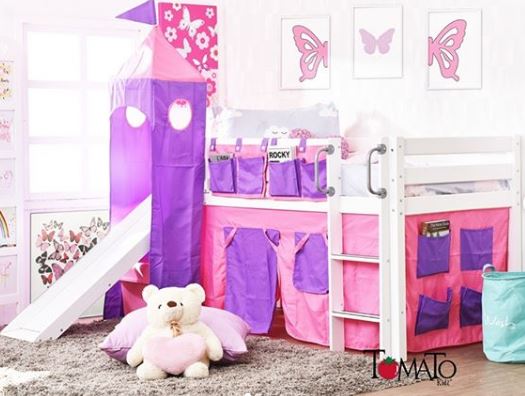 BEST FOR
Children's loft and bunk platform beds
PRICING
Products
WEBSITE
https://kidshaven.sg/
ADDRESS
166 Joo Chiat Rd, Singapore 427439

Westgate, #04-14, Singapore 608532

CONTACT DETAILS
+65 6816 6860 (Joo Chiat)

+65 6265 1437 (Westgate)
If you're after platform beds in Singapore for kids, you definitely should check out this store.
The platform beds offered by Kids Haven are all built for kids' safety. Thus, they mostly have a lower base than your average platform bed.
They also have loft and bunk beds that have front slides in them so your kids can have fun once they've woken up from their sleep.
Apart from this, they've also categorised their other furniture and accessories based on style. So, if you have an ideal look in mind, their collections might be a great help.
Highlights
Kid-friendly design
Free assembly and delivery
Special promotions
Customer Reviews
Most parents who have purchased Kids Haven's products complimented the overall quality and the staff's suggestions. A customer from Google Review wrote:
'overall experience with kids haven is good. we bought a maxtrix bed few years ago from another supplier and gotten kids haven to assist to change my bed to become a double deck bed. the staff was very knowledgeable and gave very good advice on how to utilize the space in my room. ended up adding a pull out bed as well. there is a good range of products in their showroom at joo chiat …… one floor just for maxtrix beds, which is good for me. we had no issue with the delivery and assembly .. everything went smoothly. best part is that my kids love their new bed set up. its almost like a brand new purchase for us. thank u Kids Haven."
3. Blafink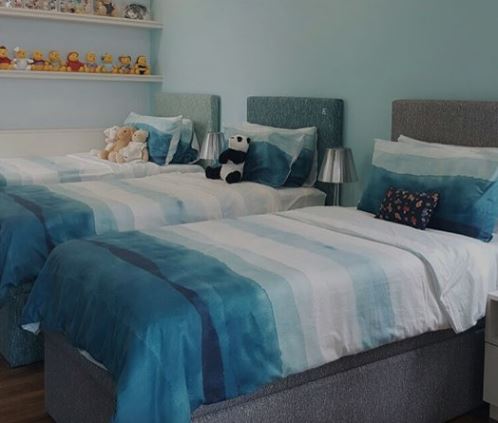 BEST FOR
Personalised platform beds
PRICING
Products
WEBSITE
https://www.blafink.com/
ADDRESS
110 Lor 23 Geylang, #02-09 Victory Center, Singapore 388410
CONTACT DETAILS
+65 8750 6522
OPERATING HOURS
Monday to Friday – 10 am – 7 pm

Saturday & Sunday – 12pm – 6pm
Have you ever thought of customising your own bed frame and base according to your needs and preferred style? Then Blafink is the perfect shop for you!
Besides having a bespoke bed frame, they also provide different kinds of bed storage solutions. These selections would be excellent for those who have smaller bedroom spaces.
They also offer tables, upholstery fabrics, and even unique furniture legs to make your interiors more artistic. We recommend them if you want your platform bed specifically designed just for you.
Highlights
Customisation services
Extensive storage solutions
Customer Reviews
Customers love the professionalism and creativity of the staff here, as well as the gorgeous and functional designs. This has made them a trendy place to go when buying the best platform bed in Singapore.
A customer wrote this review on the shop's official Facebook account:
"Customized our king size bed with storage at Blafink. The design and leather quality is good. Most importantly, great customer service from Ashley Choo. She is attentive and helpful. Without her assistance, the experience will not be as good."
4. Castlery
BEST FOR
Bedroom sets
PRICING
Products
WEBSITE
https://www.castlery.com/
ADDRESS
19 Keppel Road, #02-06 Jit Poh Building 089058

200 Turf Club Road, #03-07 The Grandstand Singapore 287994

CONTACT DETAILS
3138 1999
OPERATING HOURS
Monday to Friday – 10:00 am – 8:00 pm

Saturday, Sunday, Public Holidays – 10:00 am – 6:00 pm
Compared to the previous options, Castlery has a larger selection of the best platform beds in Singapore. If you're not quite decided yet on sizes and style, you can do worse than to start shopping at this place.
They have a lot of bed designs and materials to choose from, including metal or wooden-framed beds, and even leather upholstery items.
They also have sets that come with side tables, which will save you some time choosing separate furniture.
Highlights
Extensive selections
Bedroom set
5. IKEA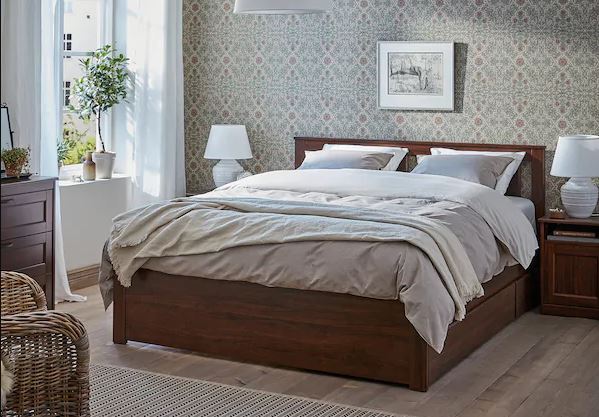 BEST FOR
High-end style at affordable prices
PRICING
Products
WEBSITE
https://www.ikea.com/sg/en/
ADDRESS
60 Tampines North Drive 2, Singapore 528764

317 Alexandra Rd, Singapore 159965

CONTACT DETAILS
+65 6786 6868
OPERATING HOURS
Monday to Thursday, Sunday – 10 am to 10 pm

Friday and Saturday – 10 am to 11 pm
IKEA is widely known for high-quality and brilliant furniture curations. Their platform beds are no exception.
Each bed frame has its own style and functionality that offers durability and storage solutions. The prices range from $100 to $900.
Wooden, metal, and faux leather bed frames are all included in their catalogue. Whether it's for a stylish or simple design, they have the best platform beds in Singapore for you!
Needless to say, IKEA is the place if you want a reliable bed frame in Singapore without paying through the roof.
Highlights
Premium quality
IKEA store app
Affordable prices
6. FortyTwo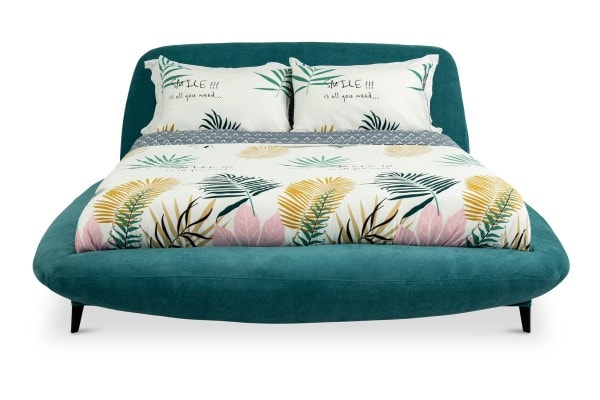 | | |
| --- | --- |
| BEST FOR | Variety of platform beds |
| PRICING | Products |
| WEBSITE | https://www.fortytwo.sg/ |
| CONTACT DETAILS | +65 6777 7667 |
| OPERATING HOURS | Monday to Friday, 10 am – 6 pm (except Public Holidays) |
Similar to Castlery, FortyTwo has many platform bed selections and each frame is uniquely designed.
The shop provides distinct styles that you may only find there. Their options include single tent beds, day beds, loft beds, bunk beds, and even separate pull-out beds.
They have fabric, faux leather, metal, and wooden bed frames that have reasonable prices. With their broad range of designs, you can easily find the best platform bed in Singapore within your means.
Highlights
Unique style
Home decor
Bedding accessories
7. Absolute Bedding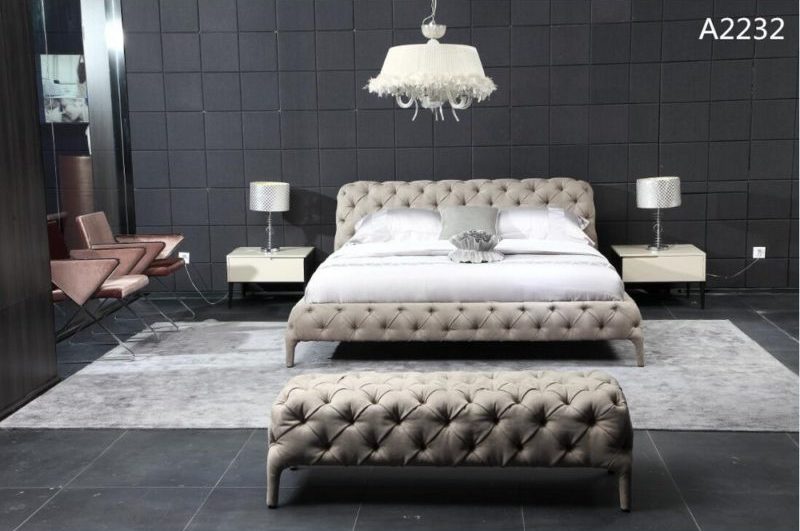 If you have the budget to spare in your search for the best platform bed in Singapore for you, this shop might be what you're looking for.
Absolute Bedding has a wide range of options for premium and durable beds that are made internationally. These beds are perfect for those who want to stylize their bedrooms whilst achieving a good night sleep.
Some of their bed frames, especially the ones designed and made by Gainsville come in various choices, say whether you want an Italian Genuine Leather or Full fabric.
Prices range from $1,498-$2,999 with up to 10 years of warranty for bed structure.
Highlights
Solid wooden steel legs

Customize available

Selected discounts
8. Originals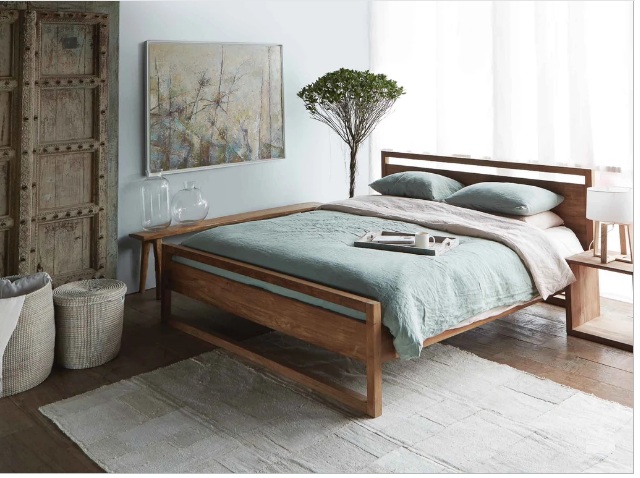 At Originals, you'd be able to get yourself a durable wooden bed in just a matter of seconds because of their large collection of such. Their platform bed in particular has been created using solid Teak yet oozes with style and sophistication.
Its Singapore queen size starts at $3,530 while the king size is at $3,860.
Originals curate and design their own products to inspire you to create your own authentic space and they start by providing you with unique and timeless aesthetic furniture that will not only cosy up your place but also give the best value for money.
Highlights
Contemporary style

Made out of FSC certified sustainably sourced plantation teak

Can have customized flat board
9. Namu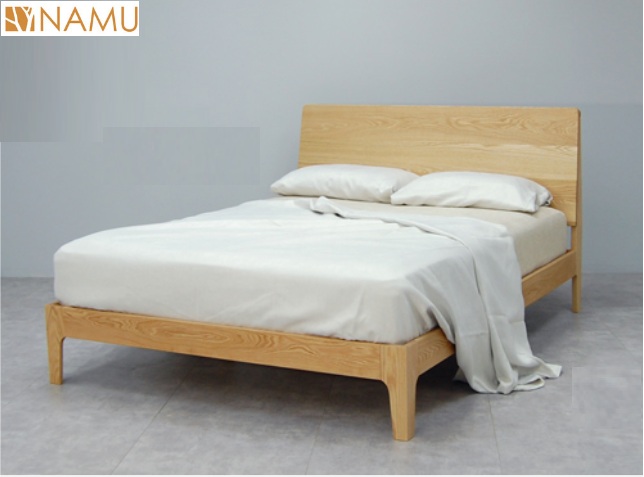 BEST FOR

Minimalist and Scandinavian Solid Wood Platform Beds

PRICING

Products

WEBSITE

https://namufurniture.com.sg/

ADDRESS

50 Playfair Road, #04-02 Noel Building (S)367995

CONTACT DETAILS

Call: 66103217 / 97768565 (Office Mobile)

OPERATING HOURS

Monday to Friday: 12pm to 8pm

Saturday: 12pm to 6.30pm

Sunday: Closed
Looking for a laid-back but sleek platform bed to finally complete that cozy ambiance you're aiming for? Then check out Namu Furniture. They got the best platform beds in Singapore that cater to minimalist and casual styles.
Not to mention, all their products are made from solid wood, so you know you're getting your money's worth.
Their wide range of sleek bed frames and platforms are so well-made and designed that you'd feel like you're bringing back a bed from a beach resort when you finally buy one.
Highlights
Provides Free Delivery & Installation Above $800

Minimalist and Scandinavian designs

Various promos available each month
Customer Reviews
Here's what a client has to say about the quality of pieces of furnitures in this company:
"Finally, another big piece of furniture secured at a good price! The sales person was really patience and nice. Their oak furniture looks really nice and in trend. Will recommend interested buyers to come down and see/feel their furniture."
And here's another one talking about their customer service:
"My wife and i had an awesome experience dealing with namuwood. Kai is extremely genuine and helpful, most importantly very honest and very prompt in replies even after the purchase. We can see ourselves buying from them in the future. We will not hesitate to recommend them to our friends and family members. Highly recommended!"
10. Etch & Bolts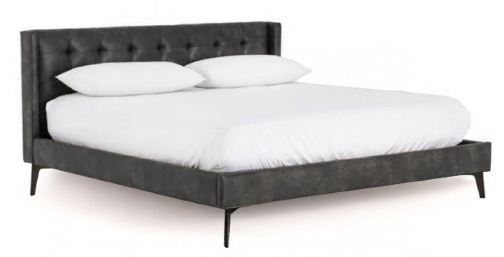 Etch & Bolts is home to a wide variety of home furniture. They especially showcase their wooden crafts from the chairs to bed frames. If you check out their collection of furniture for bedrooms, you will be greeted with tons of options of bed frames including their premium quality platform beds.
While these are offered at fair prices, the shop still manages to do seasonal sales so if you think about it you'd really get the best value for money if you choose to purchase platform beds from Etch & Bolts.
Highlights
Durable and high quality beds

Modern style furniture

Bedding and lighting accessories
11. Dormiente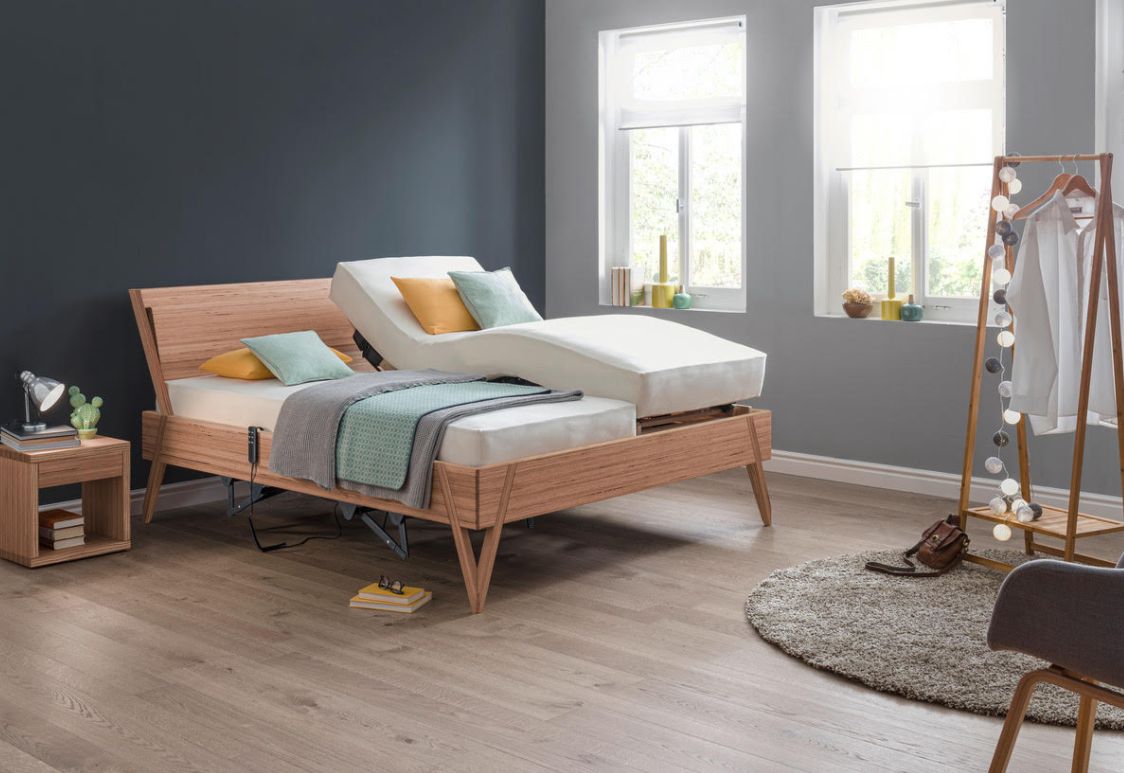 Orthopaedic bedding specialist, Dormiente has a wide selection of beautifully handcrafted platform beds that can be customised with upholstery or crafted in 10 different sustainable hardwoods that are FSC (Forest Stewardship Council) and PEFC (Program for Endorsement of Forest Certification) –certified.
Providing high quality natural sleeping solutions since 1988, Dormiente has won the Germany Green Brand Award 2021/2022.
Customisation is key – from woods, fabrics, storage beds, comfort heights to orthopaedic adjustable bed slats.
The patented SYSTEM 7 motor bed base enables full adjustment of firmness in the entire length and breadth of your platform bed. dormiente beds are the hallmark of comfortable sleep and excellent craftsmanship, perfected with interlocking wood dowel joints for a sturdy solid platform bed.

Highlights
High quality, FSC and PEFC certified sustainable handcrafted solid wood beds

Orthopaedic organic natural latex female | male mattresses

Adjustable motor bed bases for comfortable sitting, reading and watching TV in bed
Whether you want a simple and basic design or a personalised one, these places should be capable of supplying you with the best platform beds in Singapore.
Finding the right type of frame takes a lot of time, of course, even when your options have been narrowed-down to the best ones. Let us know how you plan to pick your own bed by leaving a comment below.
By the way, to go with your new bed, you may also want to think about getting the best dehumidifier in Singapore. This will help to purify the air in your bedroom, providing a cleaner and healthier atmosphere for the best sleep ever.