11 Best Humidifiers in Singapore for Fresh Living in 2022
Singapore's hot and humid climate can be difficult to take at times. Luckily, the best dehumidifiers in Singapore can do a lot to improve your comfort.
The best dehumidifiers in Singapore cool and dehumidify air to eliminate cloying heat and oppressive denseness. The best ones can even do it while removing odour and taking up a minimum of space in the room.
Today, we'll go over the best dehumidifiers in Singapore for your money. The products we've found are the most budget-friendly, most powerful, and most effective ones on currently on the market.
1. Europace EDH 6601S Dehumidifier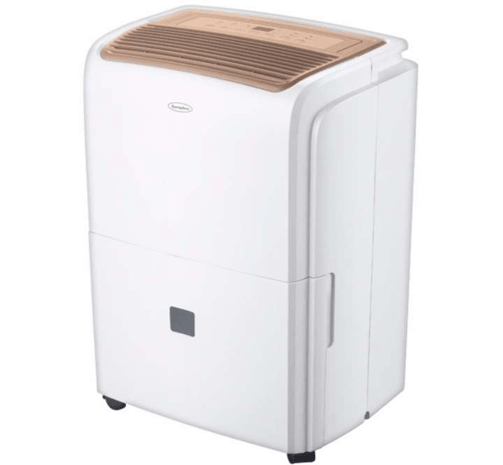 Price: $899 
Fresh air is power with the Europace EDH 6601S Dehumidifier. You get a neat and breezy feeling in your room as the device optimises moisture levels up to 60%.
Allergies and respiratory issues will be taken care of because this air dehumidifier in Singapore prevents mould build-up and eradicates dust. You can even select the LaundryPURE mode to freshen air after laundry day so that your clothes stay fragrant.
Highlights
Activate the AirPure feature to fully clean the atmosphere while removing unwanted odour
With sleep mode for energy-efficiency
Customer Reviews
Owners of the Europace EDH 6601S Dehumidifier confirm its powerful capacity to purify air. They note its efficiency too when absorbing massive amounts of moisture.
Michael Y. via Lazada says, "Very powerful, sucks a huge amount of water from the environment quickly."
2. Golden Rooster Charcoal Dehumidifier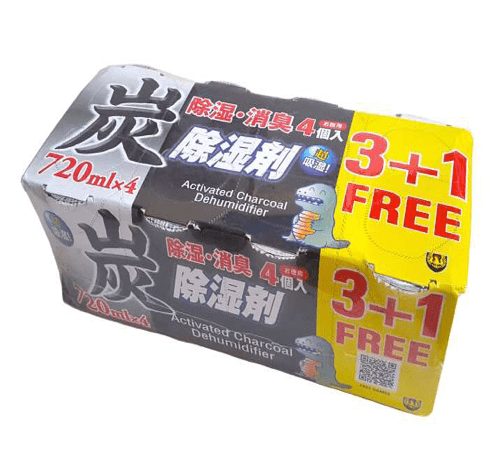 Price: $7.00
If you're after a simple defumidifier in Singapore that does not require rocket science or a lot of power to operate, this one's a treat.
The Golden Rooster Charcoal Dehumidifier is pretty straightforward. A small container has charcoal inside, and when activated, stops mould and fights moisture damage.
Its size is ideal for purifying air inside cabinets and tight corners in the home or office. Lasting for 2 months, the dehumidifier keeps the environment clean and odour free.
Highlights
With activated charcoal that eliminates unpleasant smells
Absorbs dryness in the atmosphere for cooler temperature
Customer Reviews
Already a proven air-cleaner, the Golden Rooster Charcoal Dehumidifier gets rave reviews for its quality. Customers state that it is a sturdy appliance, worthy of being one of the best dehumidifiers in Singapore. They also describe it as a durable dehumidifier in sg.
3. OleeRod Dehumidifier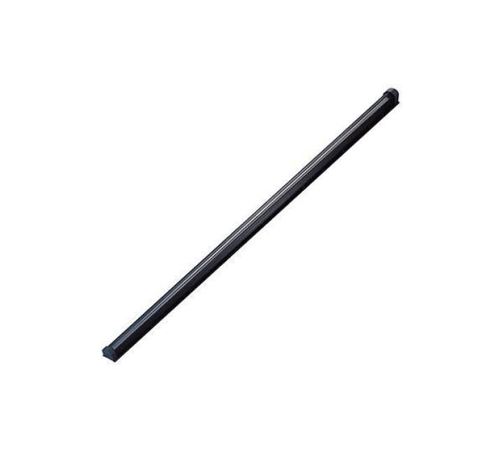 Price: $59.90
Calming silence purifies the air as the OleeRod Dehumidifier functions with an energy-saving mechanism for quiet efficiency. A thin rod-like device, the purifier removes overwhelming moisture.
Because of its space-saving design, the dehumidifier can be placed in wardrobes to remove mould and dust from clothes. It is superbly portable as well, meant for trips to hotels or town houses.
Similar to its shape like a magic wand, this is probably the most portable dehumidifier in Singapore!
Highlights
Consumes minimal energy for eco-friendly air-cleaning
With safety mesh cover for protection and durability
Customer Reviews
The OleeRod Dehumidifier is sturdy. For example, customers state that even after about 1 year of regular use, it still cleans the atmosphere perfectly.
"It's been 10 months since I purchased this dehumidifier. It's been placed at the foot within our house's piano. A week ago I had just checked by feeling the heat. It's warm which means it's been working fine," states Y.Y. via Lazada
4. Novita ND838 Dehumidifier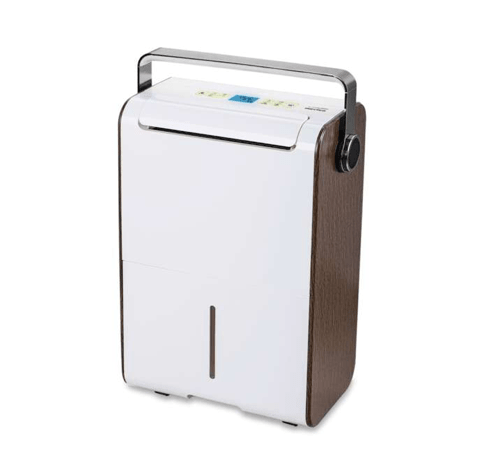 Price: $850 (On Sale)
Now if you want an energy-saving Singapore dehumidifier that also helps dry the laundry, this one's for you.
Save energy with the dehumidifying solution offered by the Novita ND838 Dehumidifier. Through its energy-efficient prowess, the machine regulates moisture for a balanced atmosphere.
This dehumidifier can also help you dry clothes after washing. It has a drying function that maintains air dryness to help your wet clothes and shoes shed moisture quickly.
Highlights
Has 4 modes including Air Purifying and Focus Drying for concentrated air purification
Eradicates foul smell from the room
Customer Reviews
Aside from drying laundry, the Novita ND838 Dehumidifier diminishes bacteria. It removes moisture, plus the silent operation ensures customers breathe in serenity.
 Mark H. via Lazada explains that the product is "efficient in removing excess moisture, easy to use, and reasonably quiet operation." 
5.  MYAIR Dehumidifier MYA20/40/80LDE
Price: $520
The MYAIR Dehumidifier can gather up to 20 to 80 litres per day, depending on its model. You can program this dehumidifier to maintain the humidity within 30-90% humidity to avoid the growth of moulds.
The dehumidifier also has a powerful suction fan, heavy-duty cooling coils, and a spacious water tank all within its compact and energy-efficient unit. It even has a low noise level, which is well within the 44-52 dB range.
Its water tank can carry up to 7.2L per day. Additionally, the MYAIR Dehumidifier MYA20/40/80LDE has a water level indicator and an auto shut-off feature to avoid overloading the tank.
Among the many dehumidifiers in Singapore, we find this one is perfect for communal areas. 
Highlights
Has 3 daily capacities, with 7.2L of water tank capacity
Water level indicators and auto shut-off feautre
Energy-efficient and compact
Customer Reviews
Although its price may make it seem more expensive, this dehumidifier is compact yet voluminous. These features can make the MYAIR Dehumidifier a great-valued purchase.
Terrence T. wrote this review about MYAIR Dehumidifier MYA20/40/80LDE on AOM's page:
"I thought it would be more expensive than other brands but it turns out to be affordable considering the large capacity options customer support is also commendable."
6.  Delonghi DEX14 Dehumidifier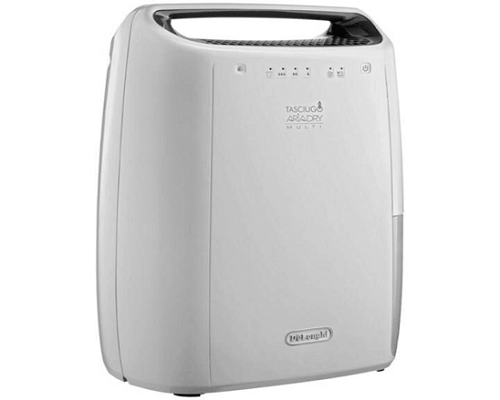 Price: $398 (On Sale)
The Delonghi DEX14 Dehumidifier is a great appliance for smaller homes. It is built for cleaning the atmosphere of tinier spaces while using an anti-dust filter to remove dirt.
Modestly powered, the dehumidifier coolly manages moisture levels. Its price also means this may be the best dehumidifier in Singapore budget-wise.
Highlights
Amazingly silent operation for a peaceful air cleaning
With an anti-dust filter designed for easy washing
Customer Reviews
With a stylish build, the Delonghi DEX14 Dehumidifier has become a crowd favourite. Customers especially commend the low energy consumption of the device, solidifying its standing as the best dehumidifier in Singapore that is also eco-friendly. Those who wonder about this dehumidifier in Singapore's price can regularly check their site for offers. 
Matthew C. via Lazada says the appliance js a, "good dehumidifier and nice ergonomic design. [Also] low energy usage?"
7. Olee Premier Aqua Dehumidifier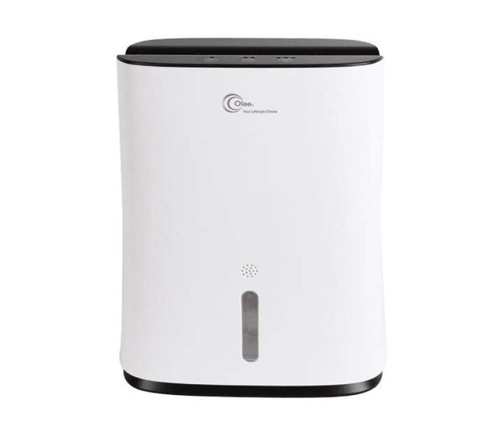 Price: $229 (On Sale)
Have more space for clean air with the Olee Premier Aqua Dehumidifier, a space-saving product that purifies the environment in a non-intrusive, efficient way. It works by condensing water vapour so the operation remains silent throughout.
This dehumidifier eradicates dampness and dust. As such, it may be a great choice for those suffering from air-pollution-related eye discomfort or skin irritation.
If you want to buy a dehumidifier in Singapore that also takes care of your eye and skin ailments due to dust and pollution, this is highly recommended.
Highlights
Purifies air in an area of up to 20 square metres
Removes unpleasant odours due to air dryness
Customer Reviews
Operating for six months and counting, customers say the Olee Premier Aqua Dehumidifier works perfectly fine. It cools the temperature while maintaining fresh surroundings.
8. Novita ND298 Dehumidifier
Price: $395
You can make bedtime extra-fresh through the cleaning capability of the Novita ND298 Dehumidifier. Customisable humidity settings tailor the atmosphere into clean coolness that users will sleep soundly to.
It also has a standby mode for economically cleaning the air. What's more, the dehumidifier obliterates allergens plus microscopic dust. And this is precisely why this is why this is one of the best dehumidifiers for bedrooms in Singapore. 
Highlights
With a built-in ioniser for maintaining a healthy atmosphere
Energy-saving – consumes minimal power
Customer Reviews
The Novita ND298 Dehumidifier's quiet functionality produces better sleep in a healthy environment. Sleep quality has been improved thanks to the dehumidifier, owners of the product state.
9. Philips Series 5000 Air Dehumidifier and Purifier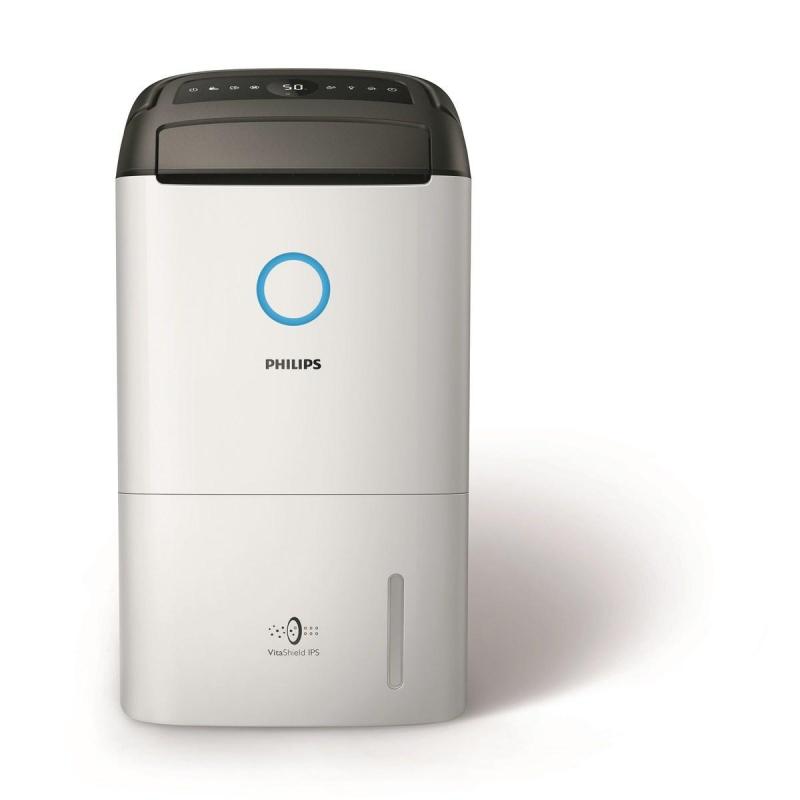 | | |
| --- | --- |
| BEST FOR | Dual purpose (Dehumidifier and Purifier) |
| COST | $799.00 SGD |
| SIZE | 343L×318W×617H (mm) |
| CAPACITY | Dehumidifies up to 25L / day |
| WHERE TO GET IT | Shopee Singapore |
For those looking for a dehumidifier that goes the extra mile, this Philips Series 5000 2in1 Air Dehumidifier will definitely impress. What's not to love about a dehumidifier that also purifies the air in your living and breathing space?
This feature is definitely helpful when living during a pandemic. With 5 different settings (from 1 to turbo), this dehumidifier claims to effectively remove up to 99.9% bacteria and H1N1. And even better news for those who suffer from allergies or rhinitis, the Philips Series 5000 2in1 Air Dehumidifier also removes ultra-fine particles in the air as small as 20 nanometers. 
What really drew us to include this dehumidifier in our best of the best list though, is its special dry laundry mode. Not all of us are fortunate to have spacious homes with an outdoor area to dry clothes. So when you're drying your clothes indoors, the Philips Series 5000 will reduce the time it takes to dry your laundry indoors. 
A dehumidifier that purifies the air your breathe and helps you dry your laundry? We don't know about you, but we're definitely sold. And yes, this has been considered by many users to be one of the best dehumidifiers in Singapore for 2021.
Pros
Lots of nifty features such as a digital humidity sensor
Helps dry laundry
Has a purify only mode
Cons
On the heavy side at 14 kilograms
Customer Reviews
The Philips Series 5000 2in1 Air Dehumidifier came out in November of 2019. Since then, there have been plenty of customers who've purchased and experienced using this dehumidifier. A lot of them are impressed by how helpful it is to those living in small spaces. 
Here's a review from a customer named Su Ann:
This has been an amazing combo for small houses. I was looking into separate air purifiers/dehumidifiers and this may not be as strong but it's nice to only have one thing to put away. Often put the washing up at night and having clothes indoors is not great for moisture/humidity. So this has been a godsend and also during cooking, with smoke that doesn't really get sucked up by the vents. Highly recommended.
10. Midea 16L Dehumidifier MDDF-09DEN3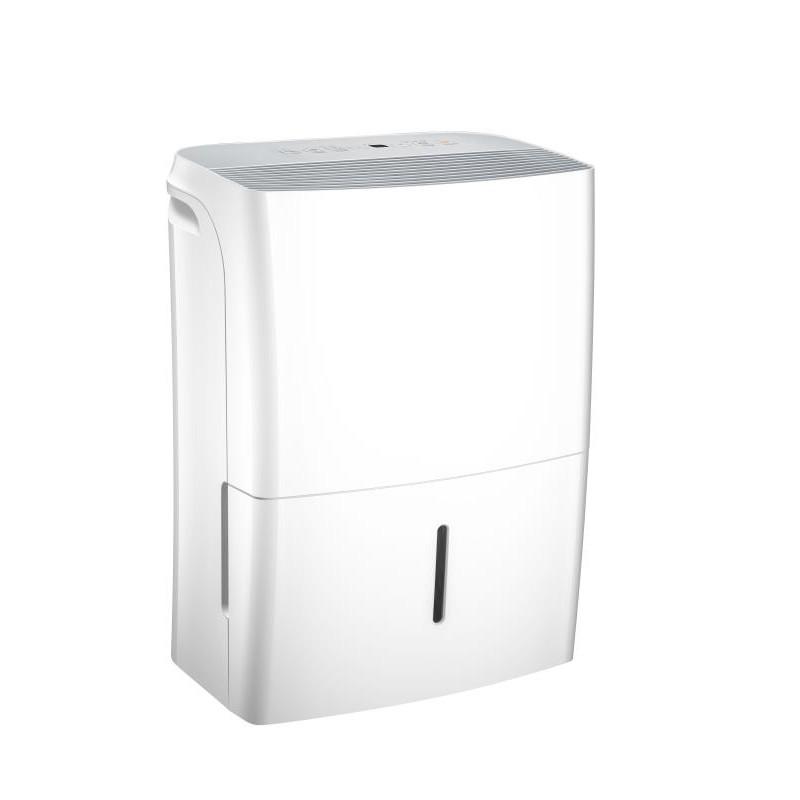 | | |
| --- | --- |
| BEST FOR | Low noise design |
| COST | $369.00 SGD |
| SIZE | 350W x 245D x 510H |
| CAPACITY | Removes up to 16L moisture a day |
| WHERE TO GET IT | Shopee Singapore |
When we were scouring dozens of dehumidifiers for our quest to gather the best dehumidifiers in Singapore, we saw that most of them create quite a bit of noise, which deters users as it disturbs their work or sleep. Well that dilemma is a thing of the past with the Midea 16L Dehumidifier MDDF-09DEN3. 
Light sleepers and those who need pure silence to concentrate on tasks (or ehem, movies), will be happy to know that this Midea dehumidifier registers 48.5 decibels in its highest noise and 44.5 in its lowest. For your reference, a household refrigerator registers 55 decibels, so that gives you an idea how quiet this silent, powerful dehumidifier is!
What charmed us more about this dehumidifier is its auto-restart feature, something those who live in buildings that experience power outage or shortage will appreciate. When power cut unexpectedly happens, it will remember the previous setting, lessening the chances of motor damage. It also has an overflow protection feature, which prevents the water tank from spilling when its full. 
The Midea 16L Dehumidifier MDDG-09DEN3 is perfect for those who want a reliable defumidifier that quietly chugs along so you can focus on tasks that truly matter. 
Pros
Low maintenance
Quiet
Affordable
Cons
Not for those who want a multi-tasking dehumidifier
Customer Reviews
Midea is a popular brand from China and many Singaporeans have been using their products. The Midea 16L Dehumidifier MDDF-09DEN3 has a few online reviews. Here's one from a customer with a username of jaccm89:
Happy with the product. I just switched it on for 5 mins, and plenty of water came out from the drainage. Humidity in my flat was reduced by 10% immediately.
11. LifePro 800ml Dehumidifier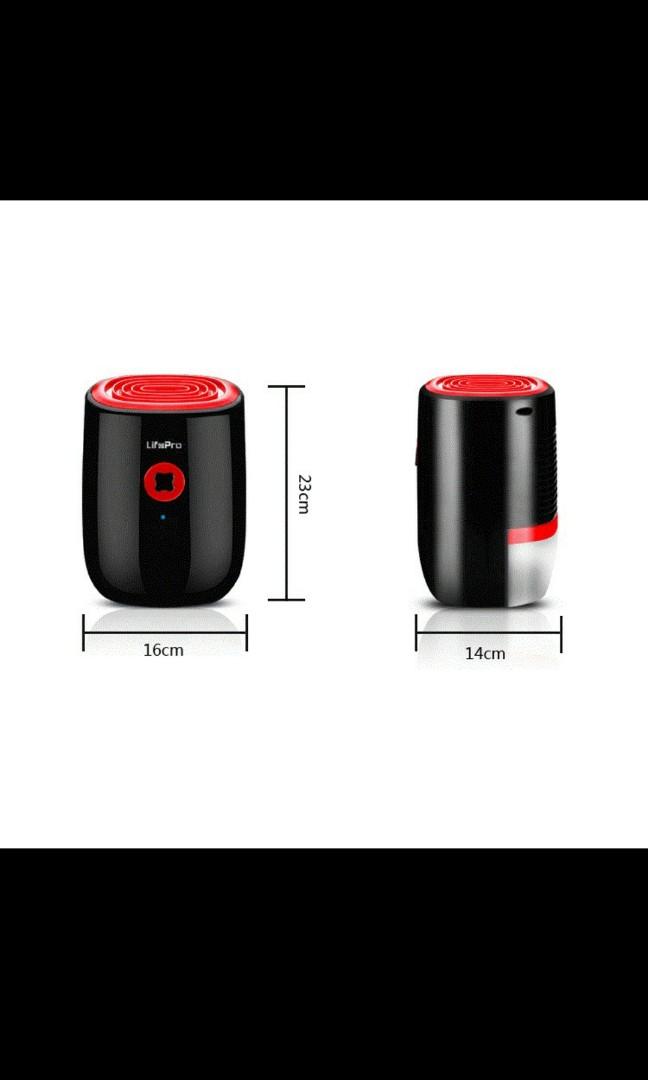 | | |
| --- | --- |
| BEST FOR | Those on a budget |
| COST | $37.90 SGD |
| SIZE | 160x140x230mm |
| CAPACITY | removes up to 200-300 ml of moisture |
| WHERE TO GET IT | Shopee Singapore |
Last but definitely not the least in our best of the best humidifiers in Singapore list is the nifty little LifePro 800ml Dehumidifier. At just 23cm in height and 16 cm in length and 14cm in width, this dehumidifier definitely does not have a Napoleon complex because it really is powerful despite its size. 
The LifePro 800ml removes up to 200-300ml of moisture , and it does so quietly, using only 25W of power. This is perfect for small, compact spaces like bedrooms for 1, or you can even just take it with you as a portable dehumidifier. 
What we like about the LifePro 800ml Dehumidifier is that it offers a 12-month local warranty if you purchase from the Shopee link we provided above, and they will only need you to send a video proof of the issue. Talk about convenience, and also confidence in their product! So if you're still wondering where to buy a dehumidifier in Singapore, you must check it out. 
Pros
Cons
Not for big or communal spaces
Customer Reviews
There are plenty of online reviews from satisfied customers of the LifePro 800ml Dehumidifier. Here's one of them from customer CatNg:
Purchased this with a $3 discount voucher and it came very quickly, all well packed in order! Ordered this for my bedroom and within 6hrs it collected a substantial amount of water. So far it's working well.
In any case, all of the choices we've listed here for the best dehumidifier in Singapore can help you sleep better. It just boils down to which one of them is best suited to your needs.
In case you need more cooling appliances to make the sticky summer months more bearable on the island, though, take a look too at our list of the best ceiling fans in Singapore. These may further improve the comfort of your office or home.