Our 7 Favourite Prudential Panel Clinics in Singapore
Prudential's PRUShield plan is just one of the integrated shield plans (IP) that you can get in Singapore. And one huge edge that this plan has is its large database of panel doctors with over 900 medical specialists across the island.
If you want a headstart on your search, then read on because we're listing down the best Prudential panel clinics in Singapore. We've looked at various medical specialisations and picked one of each – the standouts, in our opinion.
So without further ado, let's begin with a word on what you can expect from Prudential's premiums!
PRUShield Premiums
Off the bat, we know that people generally get Prudential's PRUShield plan to complement their MediShield Life. It provides various medical benefits that a policyholder can claim when an emergency strikes.
To give you an estimate of the annual premiums you'll have to pay, we've laid out some benchmarks in the table below, as well as each tier's key benefits.
Premiums will depend on the insured individual's age and circumstances during the time of entry. For a more accurate estimate, we recommend contacting Prudential directly.
Otherwise, you can also get an instant quote on their website. Note that premium ranges below cover individuals aged 24 to 75.
IP TIER
PRICE ESTIMATE
KEY BENEFITS
PRUShield Plus
$306 – $2,280
-$600,000 limit per policy year
-Pre-hospitalisation cover of 180 days before confinement
-Post-hospitalisation cover of 365 days after confinement
-Access to restructured hospital (Class A Ward)
-Access to doctors from public hospitals
PRUShield Premier
$420 – $4,180
-$1,200,000 limit per policy year
-Pre-hospitalisation cover of 180 days before confinement
-Post-hospitalisation cover of 365 days after confinement
-Access to public and private hospitals
-Access to doctors from any hospital
The Best Prudential Panel Clinics in Singapore
Moving on, let's proceed to the top panel clinics accredited by Prudential in Singapore!
1. Nobel Heart Centre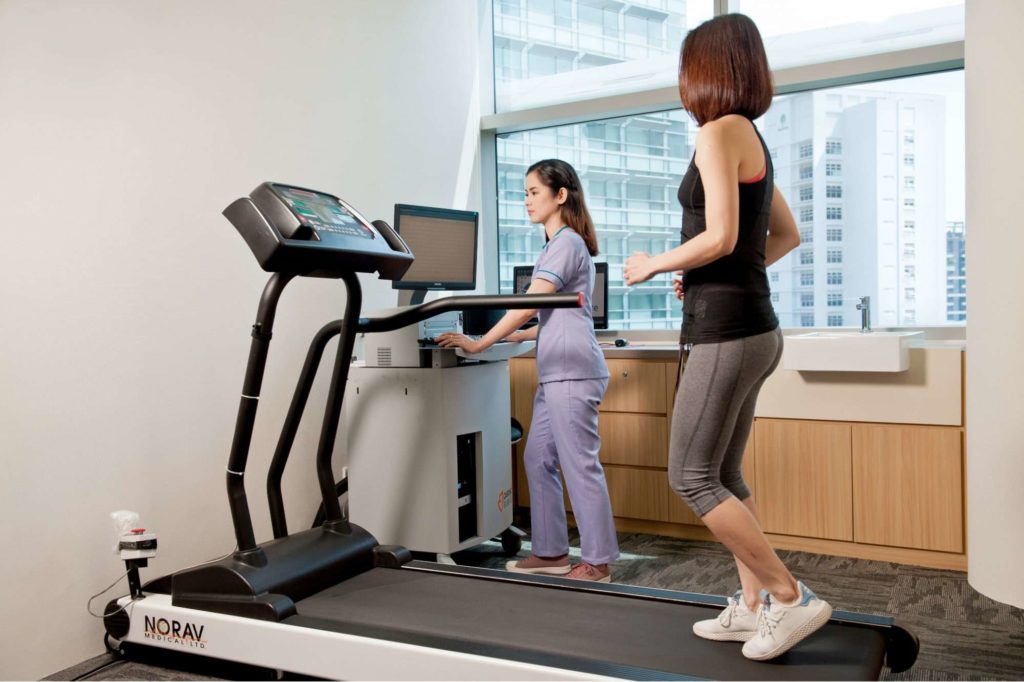 There are a number of reasons we think the Nobel Heart Centre is a name you can trust when it comes to your cardiovascular health.
For one, the clinic provides a comprehensive range of services that aim to manage, treat, and prevent heart conditions. You'll find a whole bunch of general cardiology tests, as well as invasive and non-invasive procedures here.
In fact, what we really like about this clinic is that it offers an extensive heart screening package to identify your risk for heart disease, stroke, heart attack, and other silent and deadly conditions. This is perfect for patients whose families have a history of heart diseases.
We think that the clinic's resident cardiologist also deserves a special mention. Dr. Leow Khang Leng held several directorial positions at Khoo Teck Puat Hospital's cardiology department.
He's also fluent in several languages including English, Mandarin, Hokkien, Cantonese, and Malay, making him a great choice for a diverse group of patients.
We would've liked to see tele-consultation options though, considering that some patients who have heart problems may have difficulty coming to the clinic.
Wide variety of procedures available
Screening packages available
Doctor fluent in English, Malay, and Chinese dialects
Emergency services available
No real-time tele-consultation service. Available for existing patients only
Customer Reviews
Consulted with the utmost attention
"I recently consulted Dr Leow at Nobel Heart Centre, he was quick to respond to my condition and administer myself to the hospital ward for monitoring. During my stay, Dr Leow visited me daily and brief me on the necessary checks he require me to undergo, after which he would update me on the test results. I would specially like to express my heartfelt appreciation to Dr Leow for his professionalism, expertise and dedication towards his profession. He is definitely one of the most professional doctor I have consulted with the utmost attention provided to his patient. Thank You Dr Leow." —Tan Xuan, Google Reviews
Always finds time for any queries or worries
"I have had my fair share of doctors in my lifetime. Very few, however, come close to the gem that I found in Dr. Leow, my cardiologist. Under his care, my heart and other health issues like diabetes have improved markedly. I underwent a coronary angioplasty procedure with Dr Leow recently and it was such a pleasant experience because of his professionalism, deep rooted knowledge and his affable personality. During my convalescence and with Dr. Leow taking care of me, I feel, for the first time in a long while, that I am enjoying my life again; indeed, better than I have before. It goes without saying that I have literally trusted Dr. Leow with my life. I will definitely continue to do so.
As a doctor, Dr. Leow has very high standards for himself and for his patients, setting me targets and schedules which I must adhere to. Beyond that, he never fails to find the time for any queries or worries I might have, no matter how trivial they might be. His patience for his patients and his ability to remain personable in spite of his busy schedule, is admirable. He has not merely tended to me physically, but has educated me about my condition and filled many a knowledge gap. I am able to write this from the bottom of my heart, only because Dr. Leow has given that very heart a new lease of life. I consider it a blessing that he is my cardiologist, but more importantly, that he is a friend and I will never have to walk alone on all my heart and overall health issues." —Michael Tan Teck Nguan, Google Reviews
2. The Skin Specialists & Laser Clinic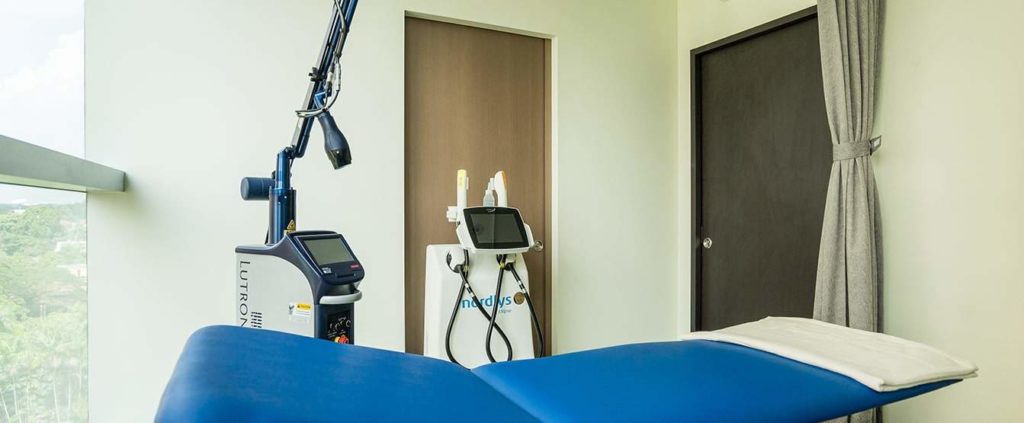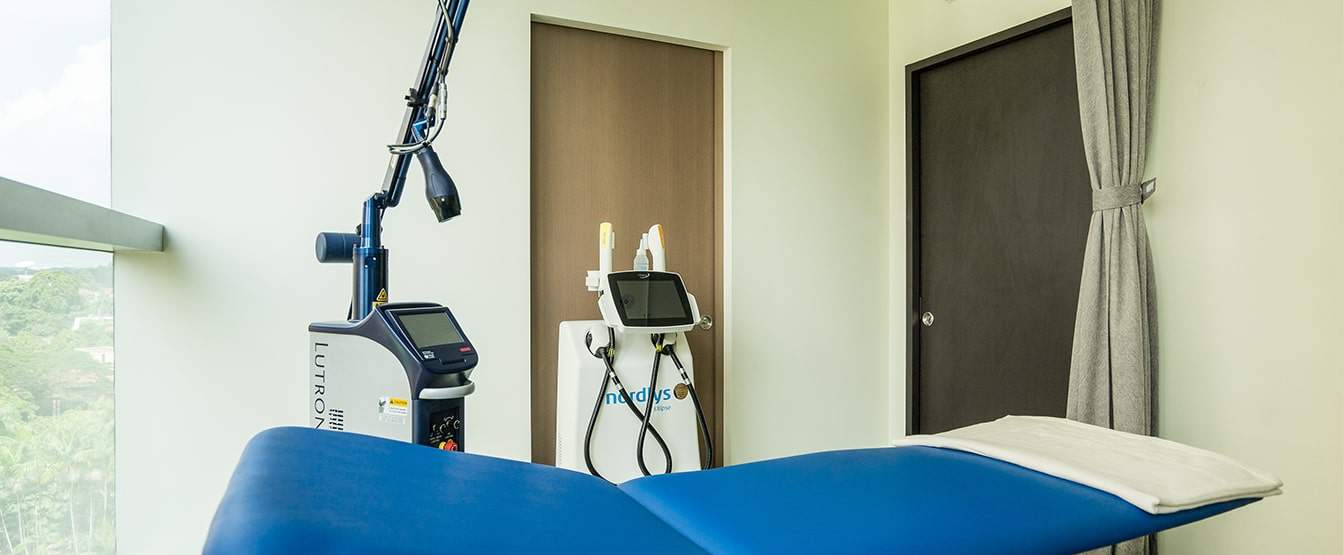 BEST IN
Dermatology
SERVICES
Diagnosis and Treatment of Common Skin Conditions, Paediatric & Adolescent Skin Diseases, Skin Cancer, STDs; Procedural and Laser Surgery
WEBSITE
http://theskinspecialists.com.sg/
ADDRESS
Mount Alvernia Medical Centre D, 820 Thomson Road #07-61, Singapore 574623
CONTACT DETAILS
+65 6262 6298 |

[email protected]

OPERATING HOURS
Mon to Fri: 8:30 am – 1:00 pm; 2:00 pm – 5:30 pm
Sat: 8:30 am – 1:00 pm
The Skin Specialists & Laser Clinic makes a fantastic choice for patients of all ages with skin conditions. While the clinic provides cosmetic dermatological services, we've noticed that they mostly specialise in medical skin concerns including eczema, psoriasis, and even skin cancer.
You have the option to choose between 2 dermatologists in this clinic: Dr. Mark Tang and Dr. Colin Theng. Both doctors have a combined clinical experience of more than 40 years, and are both active in the medical community.
What's worth highlighting is that both doctors are adept in treating both Asian and Caucasian skin types. We think that this makes them a great choice for locals and foreigners alike, seeing that not all dermatologists in Singapore can specialise in both at the same time.
Another thing that we like about this clinic is the ease of booking a tele-consultation as an alternative. Dermatology clinics don't often make this option available, but we're glad to see that this clinic is one of the few that you can rely on for convenience.
Wide range of procedures available
2 doctors available
Ideal for locals and foreigners
Tele-consultations available
No emergency services
No list of other accredited insurance plans
Customer Reviews
Explained every aspect in great detail
"I was a bit nervous as I hadn't had a skin check up in a few years. Dr Mark was very professional, calm and made me feel at ease within the first minute of my appointment. The check up did not seemed rushed and the doctor listen to all of my concerns. Dr Mark then did a full follow up on the entire check up and explained every aspect in great detail. I would highly recommend Dr Mark to anyone one of my friends or family members." —Ian Lang, Google Reviews
Consistently professional
"I've been under Dr Mark Tang's care for the past ten years or so with regular visits to monitor my skin condition. He has been consistently professional, helpful in advising treatment options and discussing long term prognoses. His demeanour is warm and engaging and he takes an interest in his patient's lives. All treatments with Dr Mark have been very well executed and successful with minimal pain and scarring. I will remain under his excellent care for the foreseeable future." —William Bremmer, Google Reviews
3. Atlas Eye Specialist Centre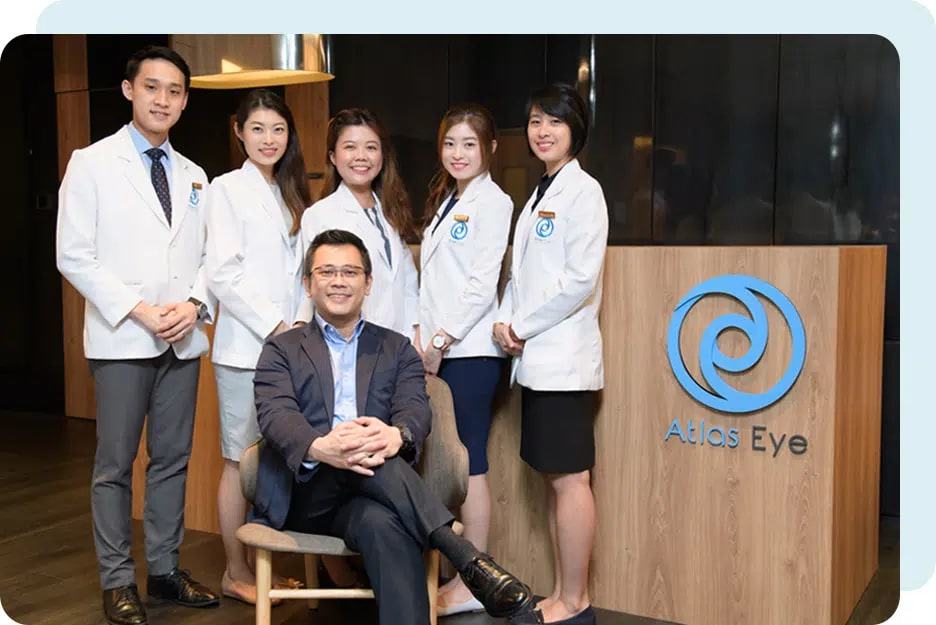 BEST IN
Ophthalmology
SERVICES
Refractive Surgery, Laser Vision Correction, Implantable Contact Lens, Refractive Lens Exchange, Cataract Surgery, Diabetic Retinopathy, Glaucoma Treatment, Macular Degeneration, Children's Eye Treatments, General Eye Screening
WEBSITE
https://atlaseye.sg/
ADDRESS
Tower One, Lift Lobby E or F, 290 Orchard Road #07-09, Paragon Medical, Singapore 238859
CONTACT DETAILS
+65 6737 9119 |

[email protected]

OPERATING HOURS
Mon to Fri: 8:30 am – 5:30 pm
Sat: By Appointment Only
At first glance, Atlas Eye Specialist Centre may seem like a predominantly Lasik provider but they actually focus on treating a myriad of mild and serious eye conditions. 
Whether you're planning to have your cataracts or glaucoma treated, consider the job done thanks to their resident eye surgeon Dr. Dave Chan. He specialises in cataract surgery, anterior segment surgery, and refractive surgery.
From this, it's safe to say that he can treat even the most complex of cases to the best of his ability.
Moreover, the clinic is equipped with the latest technologies to treat and diagnose different eye conditions. Rest assured that this clinic welcomes patients of all ages, from kids to senior citizens.
We're just a bit disappointed to learn that regular consultations last about 15 minutes only, which explains why some patients feel that the consultation is rushed.
Extended consultations are available for a higher price though. We recommend checking in with their staff to know whether this is covered by your insurance plan.
But besides Prudential, they're also part of several insurance companies' panel of specialists.
We really like the fact that they accept all patients with or without insurance plans. If you belong to the latter, you can check out their fees online so you can plan your budget ahead of time.
Wide variety of procedures
Specialises in eye surgeries
Ideal for all ages
Part of several panels
Accepts patients with/without insurance plans
Saturdays by appointment only
Short consultation times
No tele-consultations
Customer Reviews
Impressively professional
"Dr David Chan was warm, friendly, and I immediately felt at ease from the first time I saw him. His team of receptionist, nurses, and optometrists were also impressively professional and took great care of me. I opted for Relex Smile procedure to correct my myopia and just a few days later I was already seeing so well. I cannot be happier with the results! If you are considering to regain your vision without the need for specs/contact lenses, I'd highly recommend you to choose Atlas Eye!" —Huay Yeo, Google Reviews
Experience felt very homely
"I had a really pleasant experience at Atlas Eye clinic, the staff at Atlas Eye and Dr Chan is really professional. The experience at Atlas Eye was also very smooth and felt very homely, was able to feel the genuine care and concerns the staff and doctor have for their patients. Would recommend for any individuals looking to do LASIK!" —Ryan Soh, Google Reviews
4. Centurion Orthopaedic Centre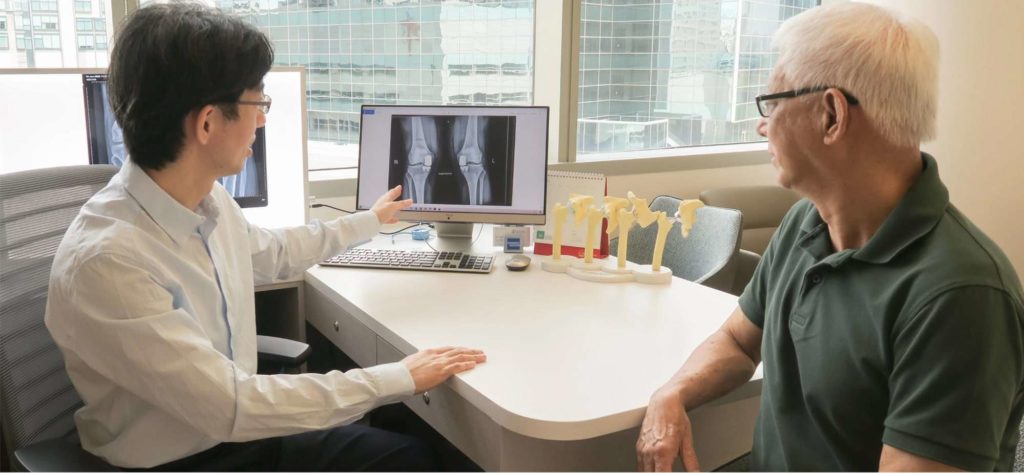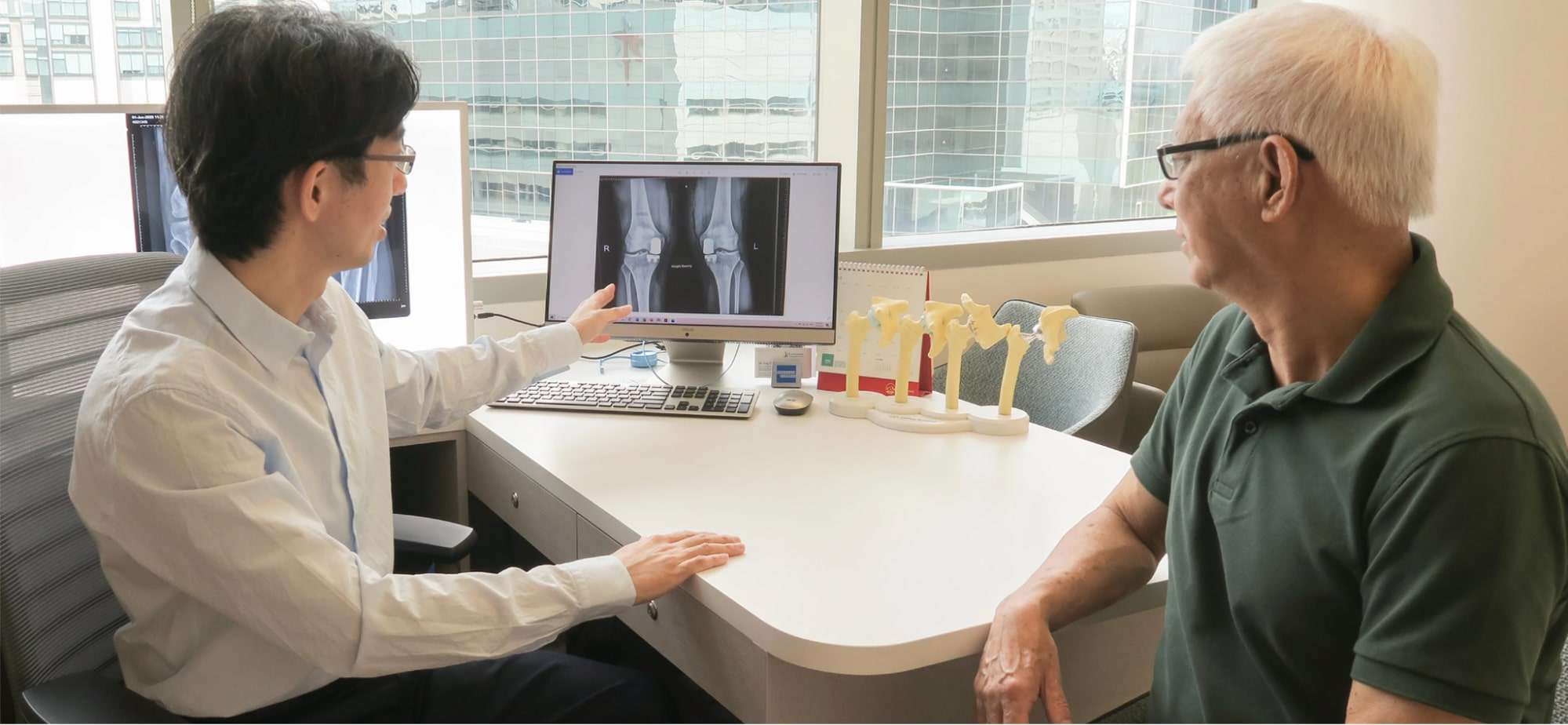 BEST IN
Orthopaedics
SERVICES
Diagnosis and Treatment of Shoulder/Elbow, Back/Neck, Hip, Knee, Bone, Wrist/Hand, Ankle/Foot Problems
WEBSITE
https://www.coc.sg/
ADDRESS
38 Irrawaddy Road, Mt Elizabeth Novena Hospital Specialist Centre, #08-35 Singapore 329563
CONTACT DETAILS
+65 6970 5835 or +65 9623 7153 (For Emergencies) |

[email protected]

OPERATING HOURS
Mon to Fri: 9:00 am – 6:30 pm
Sat: 9:00 am – 1:00 pm
If you have sprains that don't seem to get better, then maybe it's time to let an orthopaedic specialist have a closer look. Centurion Orthopaedic Centre is an excellent option to consider, and here's why.
They have one of the most advanced facilities available in Singapore, designed to treat various bone and joint problems like sports injuries, dislocation, fractures, and more.
We're really impressed by resident consultant Dr. Ang Chia Liang's track record. He has performed over 6,000 orthopaedic surgeries and more than 1,500 knee surgeries—a major indication of skill and reliability.
But if you're worried about going under the knife, rest assured that Dr. Ang understands that there's no one-size-fits-all solution. Treatment is 100% personalised so patients can get the best recovery outcomes, with or without surgery.
Another highlight worth mentioning is the option to book an emergency consultation through face-to-face or virtual means. We think that this makes them a great choice for patients who are immobile due to an injury.
From there, you can also have your x-rays and MRI at their clinic, which truly saves you the hassles of looking for other testing centres.
Wide variety of procedures
X-ray/MRI services available
Part of several panels
Emergency consultations available
Tele-consultations available
Accepts patients with/without insurance plans
Short weekend hours
Only 1 location available
Customer Reviews
Service was good and fast
"Had a great experience with Centurion. Service was good and fast. I managed to get consultation, MRI and Xray done within a day given my injury was pretty serious. Dr Ang is very knowledgeable and he gives good insight to my knee injury. Highly recommended." —Ching Sing Liang, Google Reviews
Smooth experience
"Dr Ang has been God sent. I had a very bad knee injury due to basketball, i don't wish anyone to through what i have been through. Dr Ang did the surgery for me, he assured me throughout from pre operation to after operation. The whole operation was a smooth experience and i think he and his team deserves all the credit. Honestly, i can't brag enough about Dr Ang and Centurion. Thank you very much Dr Ang." —Fedrick Lu, Google Reviews
5. Oncocare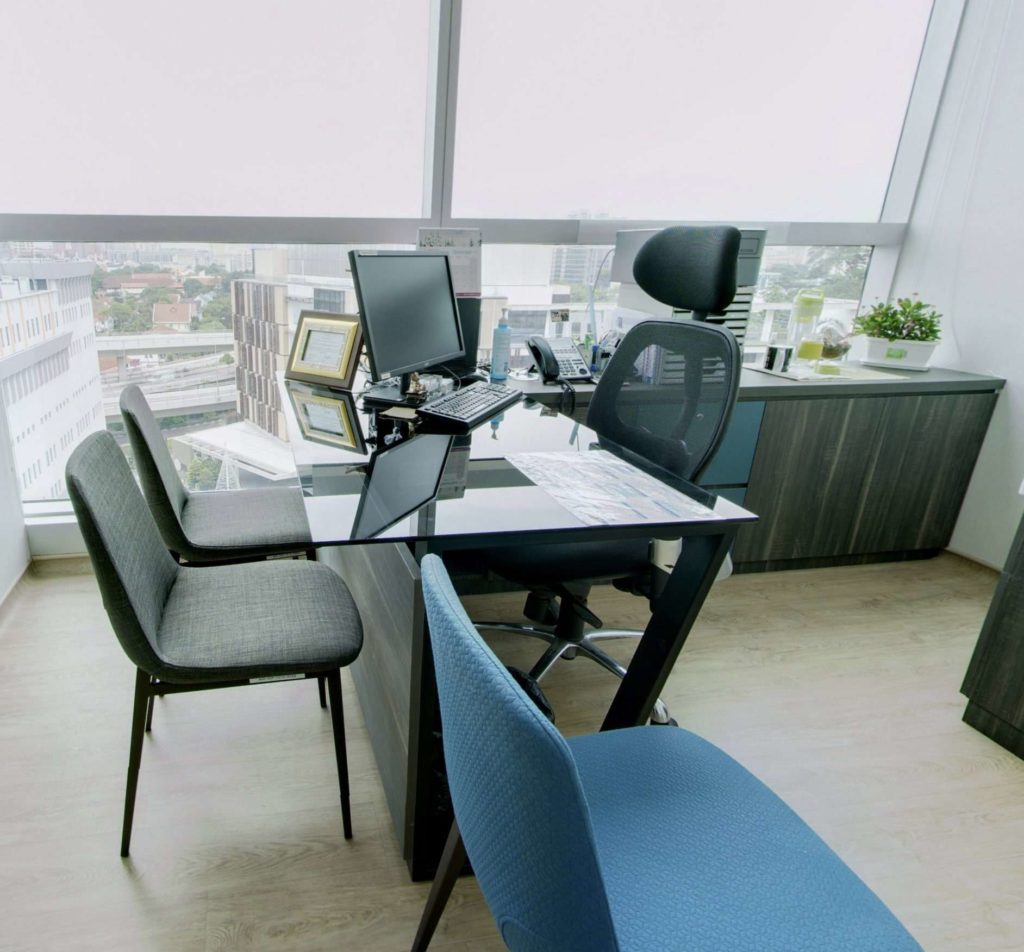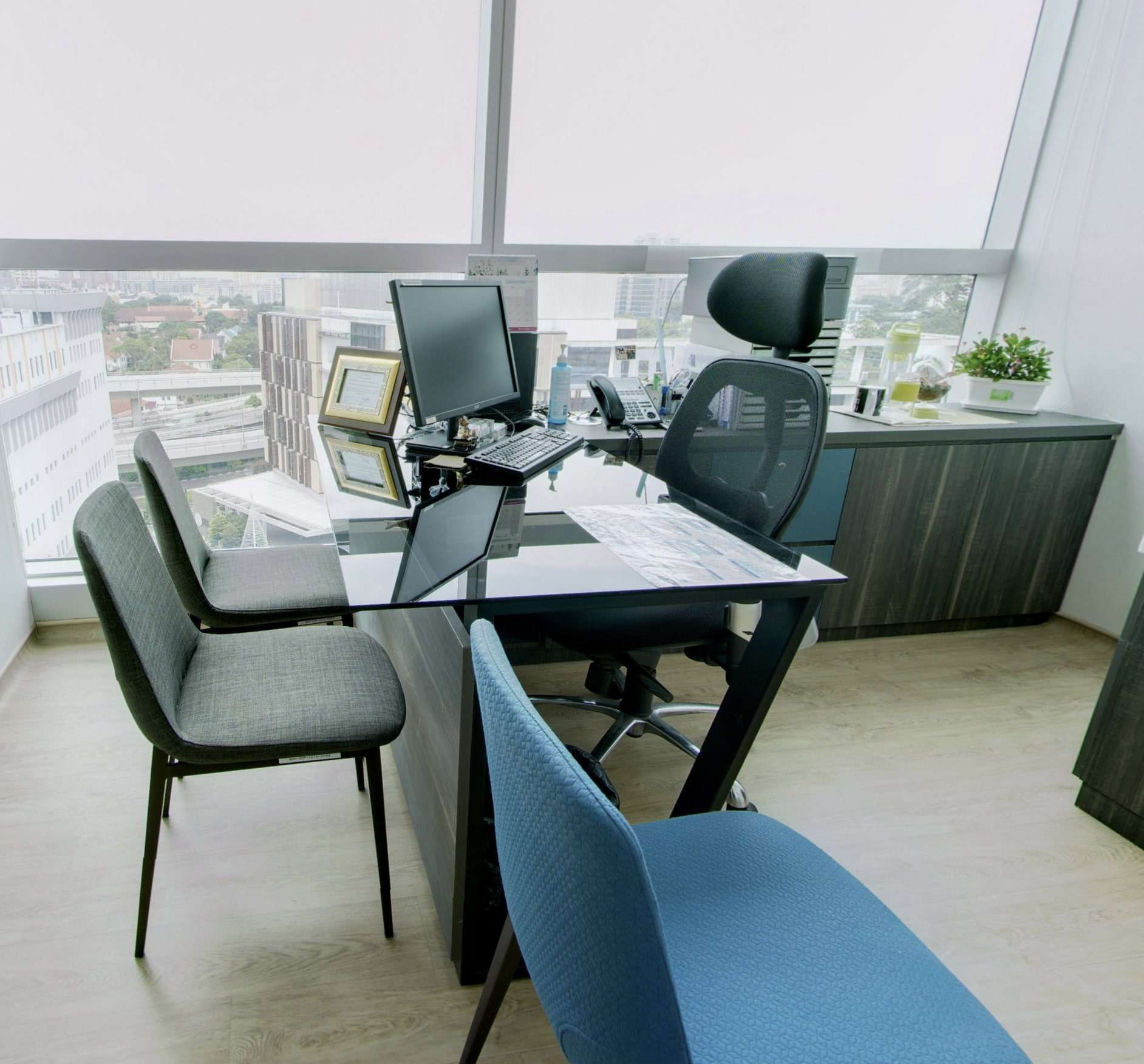 BEST IN
Oncology
SERVICES
Diagnosis and Treatment of Cancers, Cancer Screening, Genetic Counselling, Surgeries, Chemotherapy, Radiation Therapy, Hormonal Therapy, Targeted Therapy, etc.
WEBSITE
https://oncocare.sg/en/home-en/
ADDRESS
Nearest Location Available Here
CONTACT DETAILS
Check Nearest Location for Contact Details
OPERATING HOURS
Mon to Fri: 8:30 am – 5:30 pm
Sat: 8:30 am – 12:30 pm
Statistics show that 1 in 4 Singaporeans will be diagnosed with cancer by the age of 75. We don't mean to scare you, but this just proves the importance of finding an excellent doctor who can detect warning signs early.
If you're unsure where to start, you can begin by looking into oncologists or cancer specialists. Oncocare is home to some of Singapore's brightest minds when it comes to cancer diagnosis and treatments.
Their doctors specialise in a wide range of clinical interests including breast cancer, brain cancer, lung cancer, and more. They have 12 specialists who work around the clock in several locations scattered around the island—all of which are accredited by Prudential.
While this offers patients the convenience of going to a clinic nearest to them, this may also mean that demand for their services is relatively high. And we can see that this is the case, considering they cater to international patients too.
We really like how inclusive their medical oncologists, nurses, and other support staff are, by the way. They can converse in several Asian languages including Malay, Bahasa, Chinese dialects, and more.
Moreover, they can also arrange for medical translators, visa applications, transportation, and accommodation. On top of that, they also take into consideration their patients' special needs such as dietary or religious requirements.
It's uncommon to find a clinic that provides extensive concierge services like theirs. With all these combined, we think that they're truly one of the best options for cancer treatment in Singapore, especially for international patients.
Wide variety of cancer subspecialties
Several locations
Large team of doctors
Ideal for international patients
Accredited by several insurance companies
No tele-consultations available
Long waiting time for walk-ins
Customer Reviews
Helpful and truly care for their patients
"Dr Ben Chuah is excellent and professional in what he does. He is a great doctor who does his best to provide the most suitable treatments and is great with explaining details and breaking them down into simple forms during consultation, especially for the less well-read. The drs, receptionists and nurses are helpful and truly care for their patients. Thumbs up!" —SC, Google Reviews
Very empathetic approach
"Strongly recommend Dr Leong Swan Swan. Was highly recommended by friend, and certainly did not disappoint. She knows her stuff and have very empathetic approach. Very grateful that we are in good hands." —Jamie Tan, Google Reviews
6. SOG – SC Hong Clinic For Women


BEST IN
Obstetrics and Gynaecology
SERVICES
General Obstetrics, Labour and Delivery, Management of Medical Problems During Pregnancy, General Gynaecology, Female Pelvic Medicine/Urogynaecology, Reconstructive Surgery, Preconception Health Screening
WEBSITE
https://drhongsc.com.sg/
ADDRESS
820 Thomson Road #07-62, Mount Alvernia Medical Centre Block D, Singapore 574623
CONTACT DETAILS
+65 6690 2988 |

[email protected]

OPERATING HOURS
Mon, Wed to Fri: 9:00 am – 5:00 pm
Tues: 2:00 pm – 5:00 pm
Sat: 9:00 am – 1:00 pm
For all pregnant ladies out there, you may be familiar with SOG's broad network of specialists dedicated to women's and children's health. One of them is Dr. Hong Sze Ching—an obstetrician and gynaecologist who has her own practice at Mount Alvernia Medical Centre.
As a strong advocate of natural birth and breastfeeding, Dr. Hong also believes in supporting women's choices regarding their health. This is why you'll find a comprehensive list of services in her clinic, from cancer-related surgeries to management of high-risk pregnancies.
Speaking of the latter, many of her previous patients have undergone high-risk pregnancies, and have recovered in no time under her care. Hence, we won't hesitate to recommend her for women who may be vulnerable to such things.
We're a bit bummed to see her short clinic hours on Tuesdays and weekends though. We think that tele-consultation options can make up for this minor drawback, but unfortunately those aren't available either.
But like most obstetricians, she's available around the clock to cater to emergency cases like deliveries. Her emergency number isn't listed, however, so don't forget to ask for it if you decide to go with her.
Wide range of services 
Specialises in high-risk pregnancies
Emergency services available
Accredited by several insurance companies
Short clinic hours on certain days
No tele-consultations available
Customer Reviews
Warm, gentle, friendly
"I am usually quite lazy to leave feedback for any services as this area is very subjective. However I felt compelled to write for my gynae, and also for other expecting mothers' consideration in looking for a trustworthy gynae with that warm human touch. Dr Hong is very warm, gentle, friendly and cheery in all of my gynae appointments with her. Even my hub agrees with me on this and he is very comfortable with her. He thinks that we made the best decision in confirming her as our gynae. Dr Hong is not pushy in any way and will advise us of the available options and leave to us to decide. There is so much trust we have in her that sometimes I would rather she decides for me. Her recept team is also very approachable and will clear my queries patiently. They will always call me to remind me of the upcoming appointments. Waiting time is usually quite short imo, unless Dr Hong needs to stop the consultation to attend to other urgent matters. Overall, they are very consistent with what they are doing, and there is nothing that the perfectionist me could see fault in. I definitely will miss visiting them after my delivery, and will go back to Dr Hong if I am expecting again." —Linda Yeo, Google Reviews
Very friendly throughout whole pregnancy
"Dr Hong was very friendly throughout our whole pregnancy. She answers all questions and assures us. Dr Hong was also good with her stitching. After delivering, there was not much pain. I didnt even needed the painkillers prescribed. Sharon, her nurse cum receptionist was also very professional. She was patient in explaining everything in details despite being shorthanded due to a colleague being on maternity leave. Sharon always made sure to get back to us with regards to any queries." —Samantha Chionh, Google Reviews
7. Advanced Urology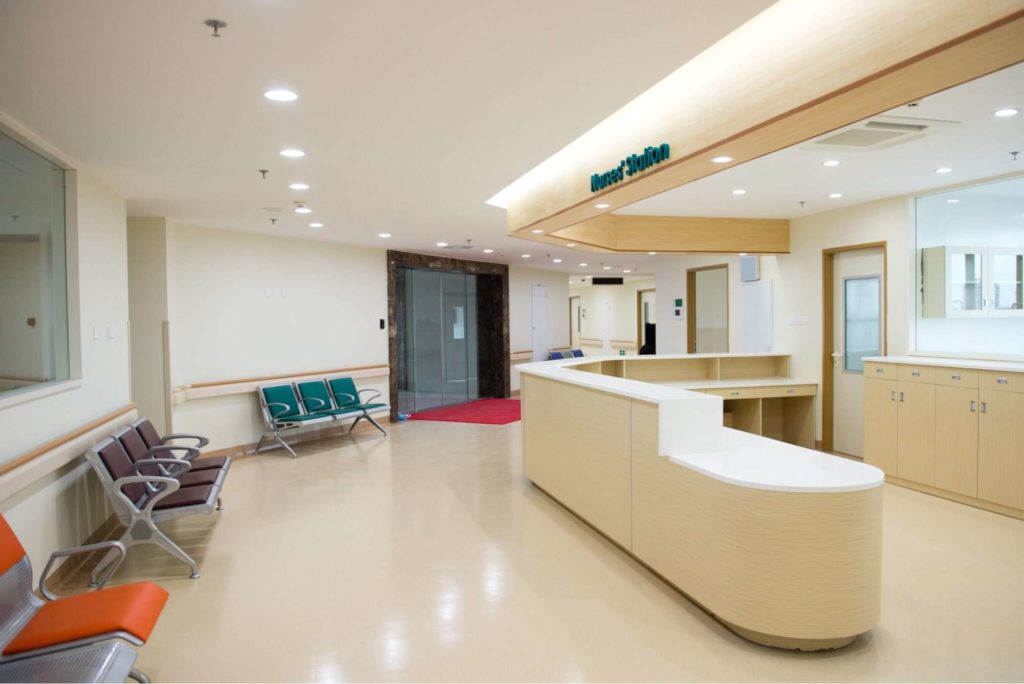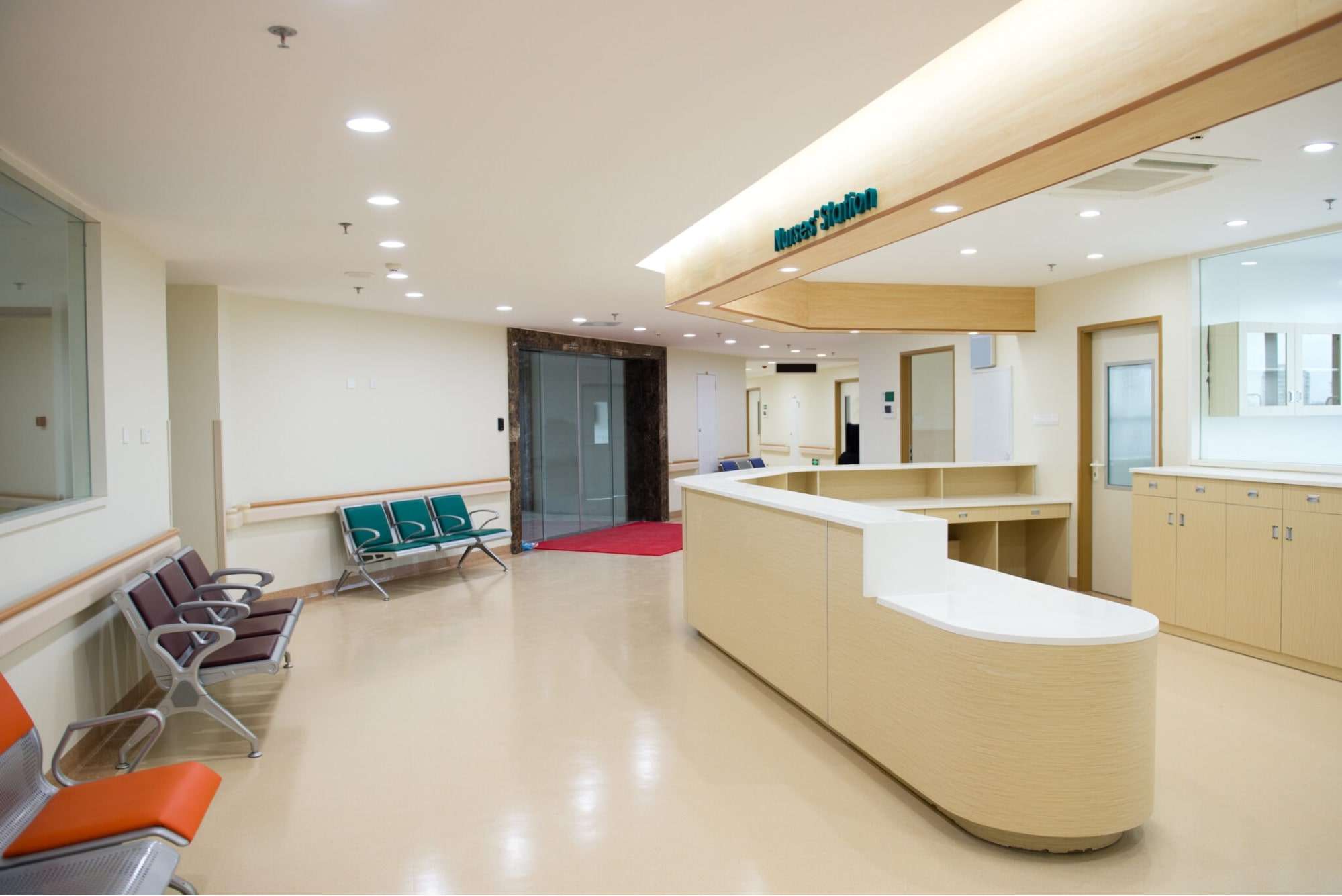 BEST IN
Urology, Men's Health
SERVICES
Diagnosis and Treatment of Bladder, Kidney, Prostate, Fertility Conditions
WEBSITE
https://urology.com.sg/
ADDRESS
Gleneagles Medical Centre, 6 Napier Road, Suite 04-07, Singapore 258499
CONTACT DETAILS
+65 8866 1838 or +65 6475 3668 (After Hours)
Online Form Available Here
OPERATING HOURS
Mon to Fri: 9:00 am – 12:30 pm; 2:00 pm – 5:00 pm
Sat: 9:00 am – 12:30 pm
Urology is often misunderstood as a male-specific medical specialty, and that couldn't be more false. While it is true that urologists treat many male-specific conditions, they can also treat women's urinary problems—and Advanced Urology is a perfect example for this.
At Advanced Urology, you have the option to choose from among a team of 5 highly-skilled urologists who can find the right treatment for your bladder, kidney, and reproductive health issues.
This clinic stood out in our search primarily because of their inclusivity in treating both men and women's urological issues. Female patients have the option to consult with one of Singapore's very few female urologists, if they feel more comfortable that way.
Otherwise, this clinic is a mecca when it comes to men's health. Their panel of doctors can also help you solve any problem involving your reproductive health, including erectile dysfunction and prostate cancer.
Besides this, we think that patients would also appreciate the fact that they operate in several clinics across Singapore.
We would've liked to see the doctors' schedules online though. Hence, we recommend double-checking with their reception first to know which doctor is available at a specific time and location.
They also have an after-hours number you can call in case of emergencies. As a bonus, tele-consultations are available too.
We find this clinic to easily tick many boxes just for convenience alone, which is why giving them a spot on our list is really a no-brainer.
Wide range of services/procedures
Relatively large team of doctors
Several clinics
Ideal for men and women
Tele-consultations available
Accredited by several insurance companies
Emergency number available
No list of doctor schedules
No list of other accredited insurance plans
Customer Reviews
Staff is very friendly
"Dr. Gerald is very friendly. He can calm me down easily as I'm quite distressed with my condition. Then he explained to me thoroughly with detail and guided me what to do next. Besides, the reception is also very friendly. Overall experience is happy." —Angel Demon, Google Reviews
Very caring and attentive
"Thumbs up for Dr Ronny. Very caring and attentive. Not pushy at all and gave lots of variable solutions to my current conditions. Definitely the urologist to go to! Cheers." —Tianbao Tan, Google Reviews
FAQs about Panel Clinics
More Resources for Those Seeking Doctors in SG